The Top 10 of 2009 – Vote For Your Favourite Wedding Photos!
Hi guys,
2009 was a busy year for us – over 50 weddings, countless amazing images, and super happy clients!
We've put together a little selection of our favourite 10 images from the year… which was an amazingly difficult task!
Obviously, we can't include a shot from every wedding – but these are a few which stood out to us. If there is a particular photo of ours that you think we've missed & deserves to be in the top 10, send us an email & we'll include it.
So there it is – vote for your favourite image by posting a comment, with your name & the number / name of the image you're voting for – and help us decide (just for fun!) the "2009 Wedding image of the year".
To spice things up a bit, we'll give a framed enlargement of the winning photo to the couple who's photo is voted #1.
Only one vote per person please – we'll monitor the email addresses / IP addresses so no ballot stuffing!
Get voting – closing date for votes is 5pm Sunday 28th Feb.
Enjoy!
In no particular order, here are the images…
#1 – Colin & Nicky in the Britomart Train Station – they were so positive about the rainy weather on the day, and we headed for an indoor location… without a permit. So after being chased out once by security, we managed to get this shot. I love the backlighting which outlines their faces, and the cool colour tones.

#2 – Rebecca at Woodlands – this was actually a quick grab shot at the very end of the bridal party shoot – Rebecca was walking down this muddy track all by herself – I just love the combination of the unlikely environment and the fact she's all by herself. I find this quite a haunting image, and it has stuck with me all year.

#3 – Sarah & Ian on a misty dune at Karekare beach. Epic. This looks straight out of Lord of the Rings for me – majestic, misty, almost ominous! These guys came all the way from Canada to be married in beautiful Aotearoa – and to me this encapsulates our country.

#4 – Maureen pirouettes in front of a conveniently placed "pirouette" sign! This wall was out the back of one of our photo locations, and – like many of our favourite shots, was almost an afterthought. I like the punchy colours, and obviously how the text on the sign reflects the action in the shot. It sums up Maureen & Rino's wedding – urban & funky, while still being elegant & graceful.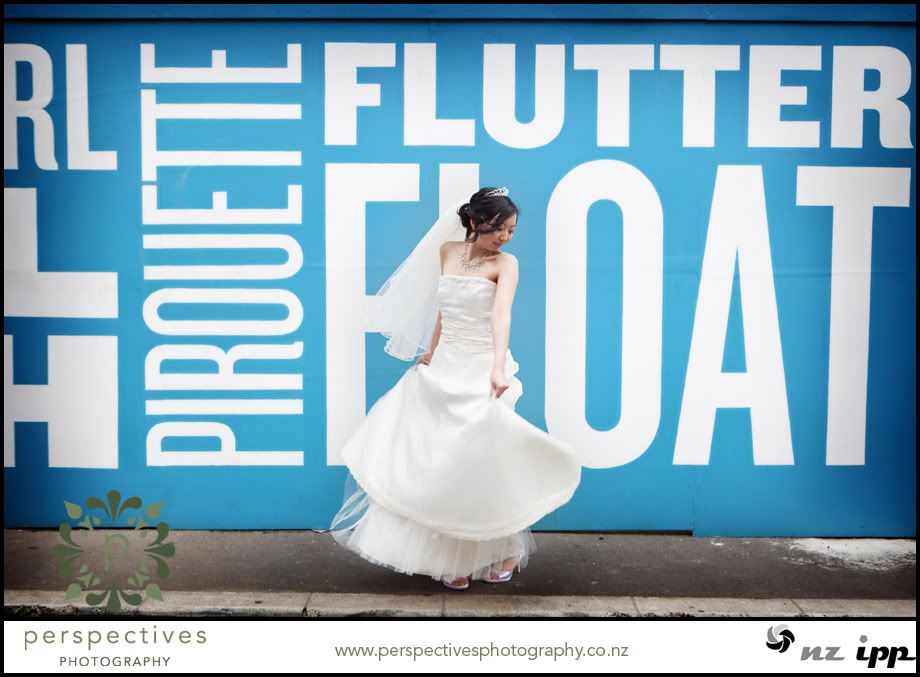 #5 – Kevin hopes the rain will clear for the wedding that afternoon (it didn't). There are many elements about this image I like – the symmetry of the deck, the reflection on the wet wood from the flash coming in from the side, the moody clouds… but most of all, I love the beam on Kevin's face – the fact that it's raining, and he didn't let it phase him one bit.

#6 – Sarah & Ian decide to get right into the waterfall during their wedding shoot at Karekare. OK – we know that there are 2 of Sarah & Ian's shots in our top 10… but when you get into a waterfall on your wedding day, you're allowed to be one of the photographer's favourites! This is just an epic, adventurous photo!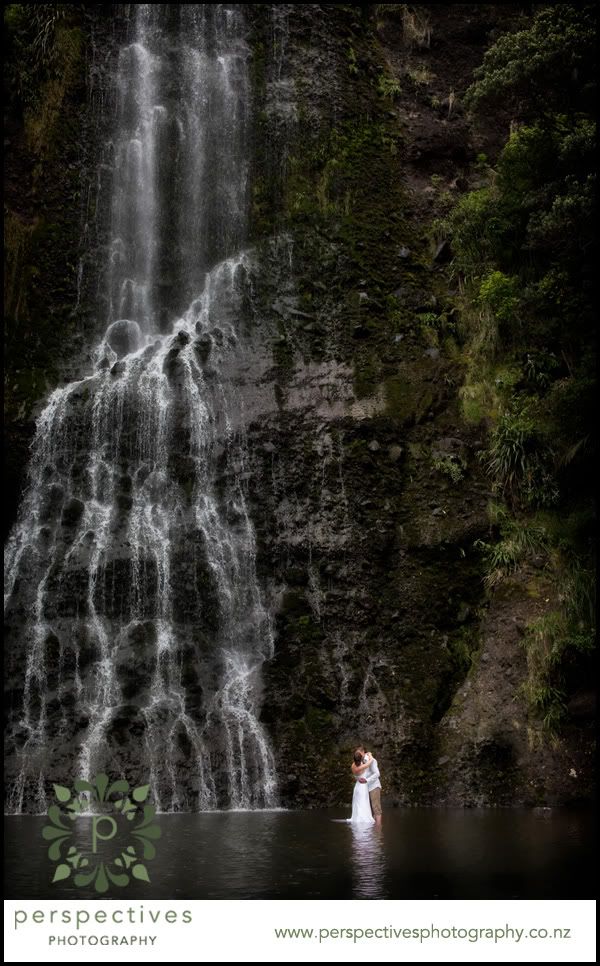 #7 – Larissa holds back the tears as her dad walks her down the aisle. This for me, is one of the most emotional captures of my year. I love the expression on her face – it's so real. To me, this sums up what weddings are all about, and I just love it.

#8 – Matthew & Sarem at Woodlands. A while back, we were looking for a photo to go onto a wedding canvas montage alongside the word "love" – this was it.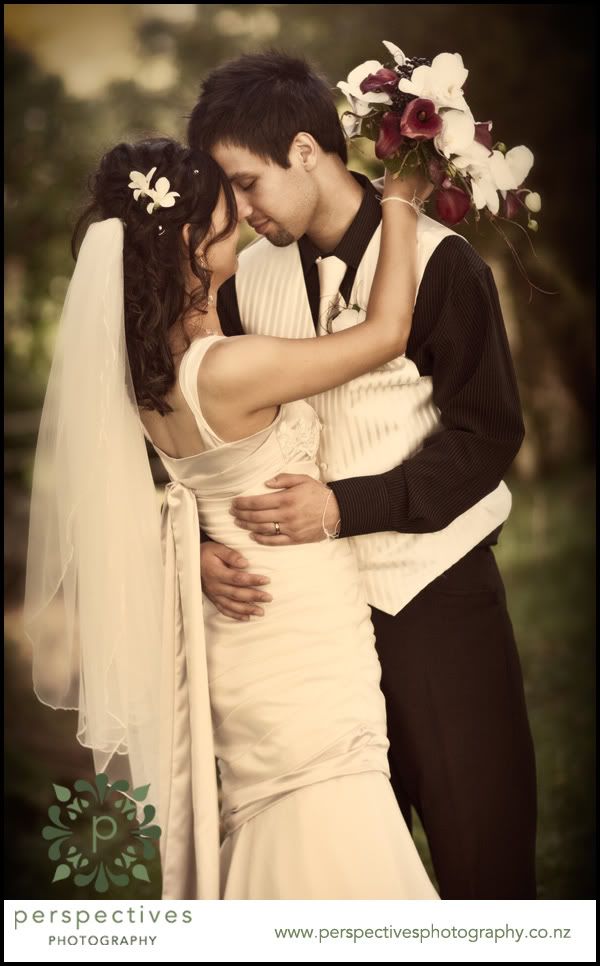 #9 – Glen & Amanda at Woodlands. Again – this image just speaks to me about love. I like that it's almost a bit cheeky, they just couldn't stop smiling the whole day, and I really get a sense of that from this shot.

#10 – James & Terianne at Vilagrad. I submitted this image for a print competition a while ago and the judges loved it – they commented on the significance of the wine barrels representing the maturing of a relationship that is marriage… I dunno – I just think this is a beautiful photo of an amazing couple!