The Auckland Bride Parade – wedding photos en masse!
Hey guys,
Well… this has been a highly anticipated post – thanks to everyone for your patience!!
On a rainy Sunday just over a week ago, 10 brides arrived at a grungy workshop in West Auckland. There was grease on the floor, and puddles where the rain had crept through the roof.
We also had 3 fabulous makeup artists – thanks to Ashlee Kellett from Beautified, and her team, Lexie & Mandy. They donated their time free – and did an AMAZING job.
Basically, the idea of this shoot was to give the girls from the Weddings.co.nz bridal forum the chance to meet (or catch up with) one another, and wear their wedding dresses again.
It was great for us to get to meet everyone too – although there were a few familiar faces that you'll also recognize from our blog, in Tamara and Jo.
We also had some great help during the day by the lovely Michelle (keep an eye out for her wedding on our blog in March 2011!) and also Jo from RockStar PR – who did a great job helping out with posing, moving lights around, and doing coffee runs!
Finally, thanks to Amber's brother Tam – who did some great behind-the-scenes video on the day, and to our fab assistant Holly – as you'll see looking through the shots, she took some great images!
The shoot went pretty much all day – with individuals for each girl, and then finishing up with some fun group shots at the end.
Here's a look at what we came up with. It was an awesome shoot, and we had so much fun!!
Thanks to all the lovely ladies who gave up a Sunday to come & play with us 🙂 Hope you like the results!!
First up, my own lovely wife Amber, who donned a dress for some shots: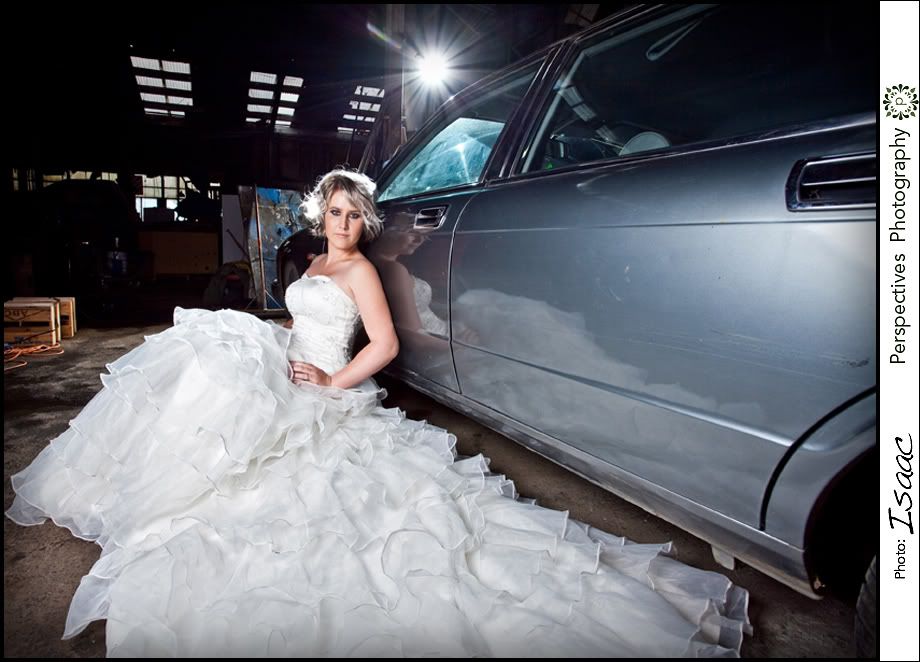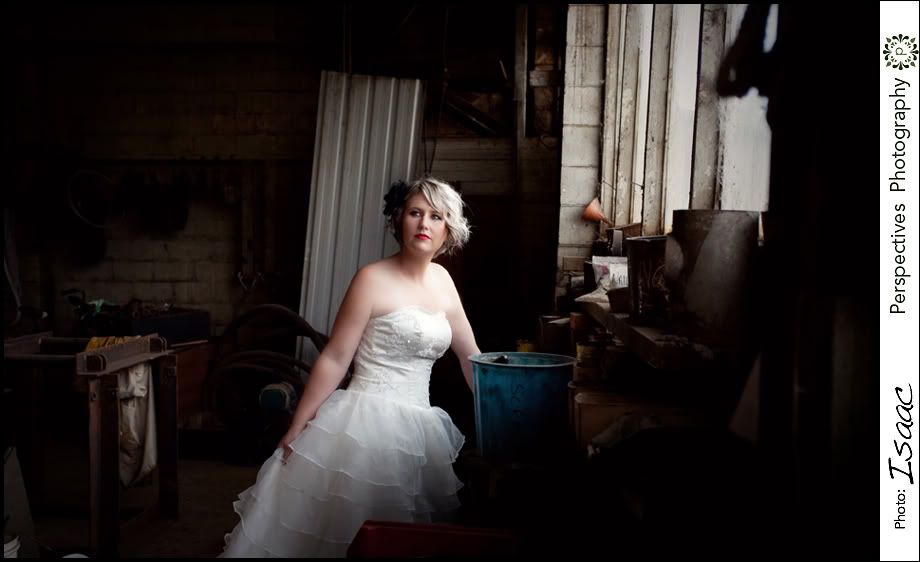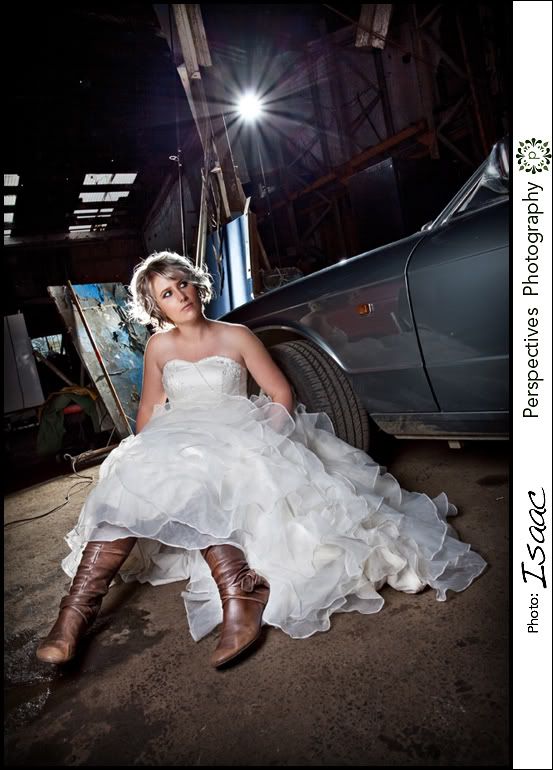 Here's Melissa.
This is Lezel: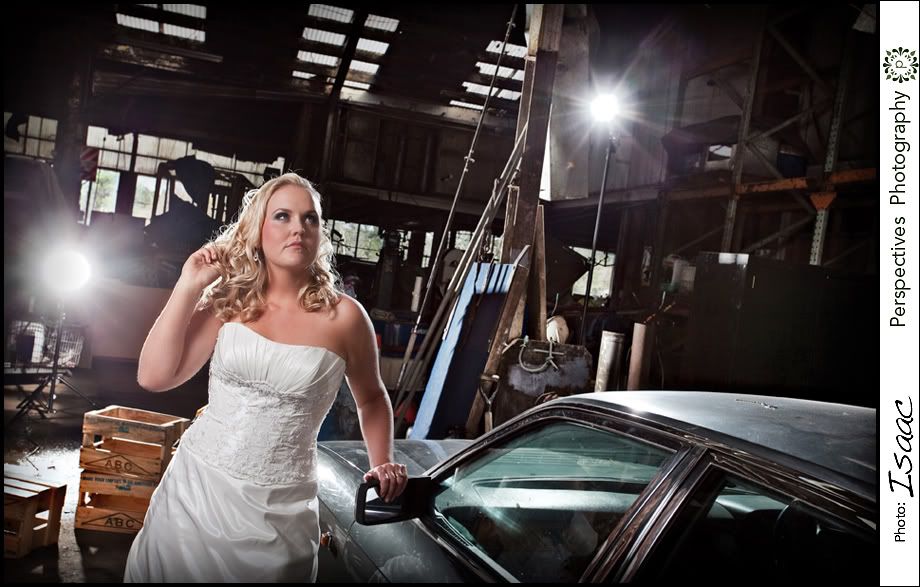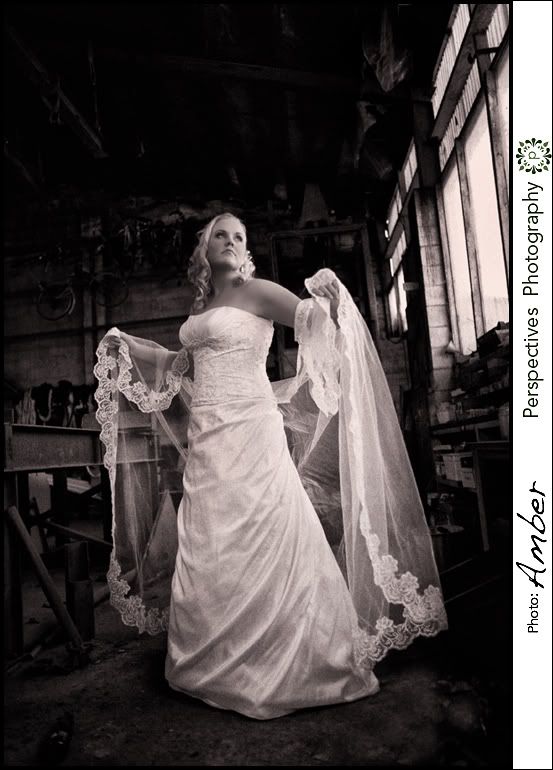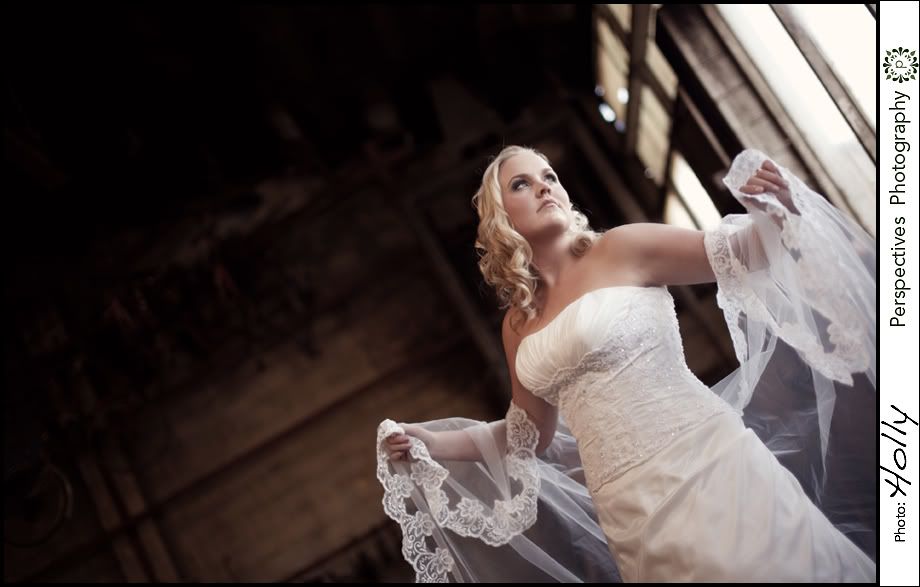 Here's Natashya:
This is Tamara: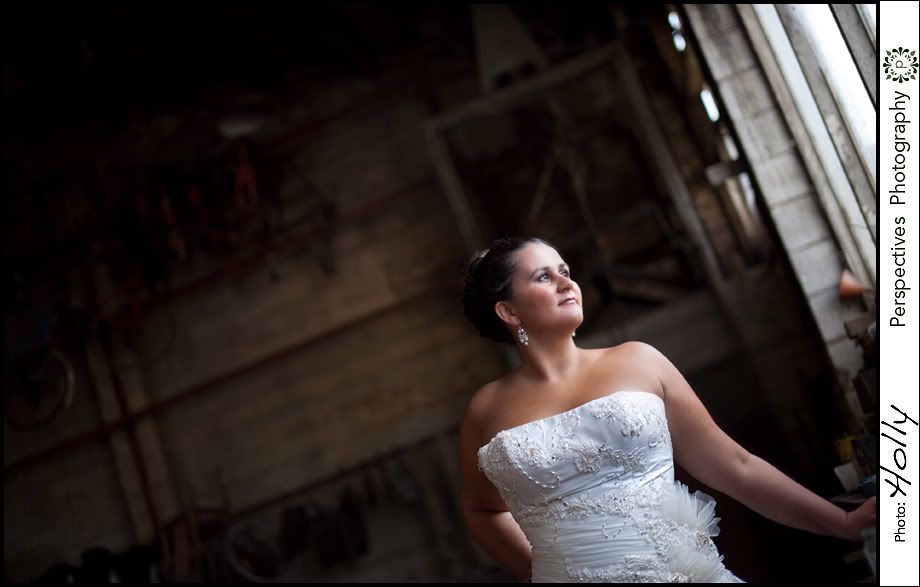 And Taryn: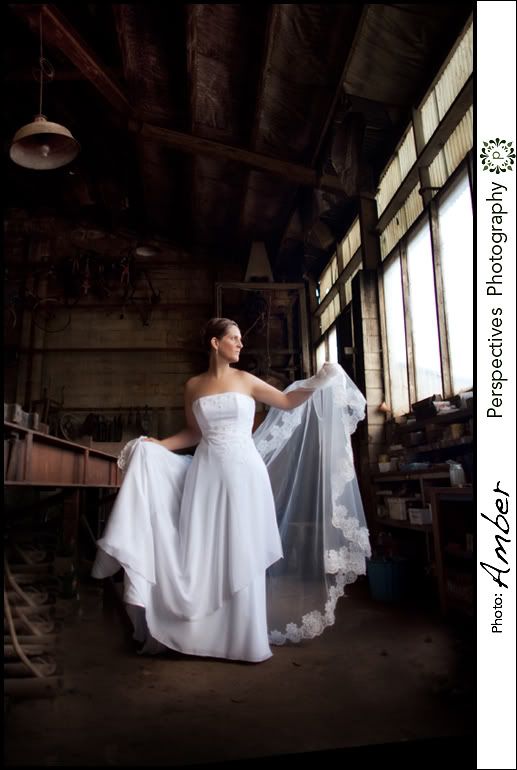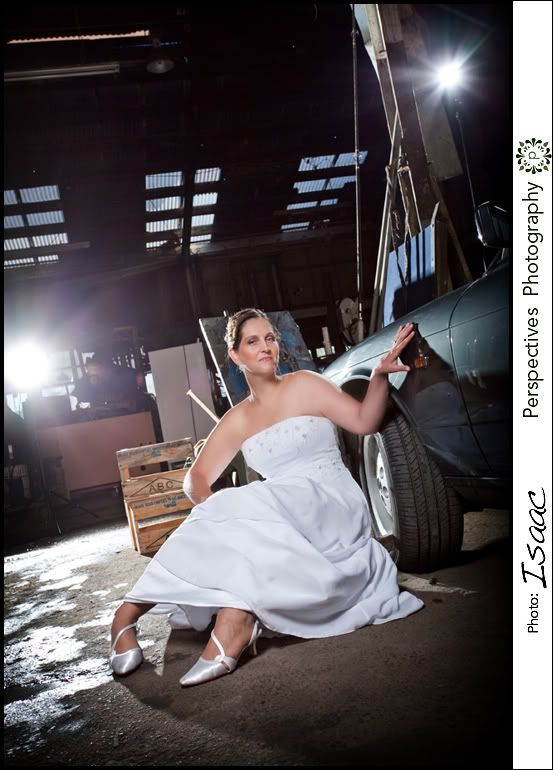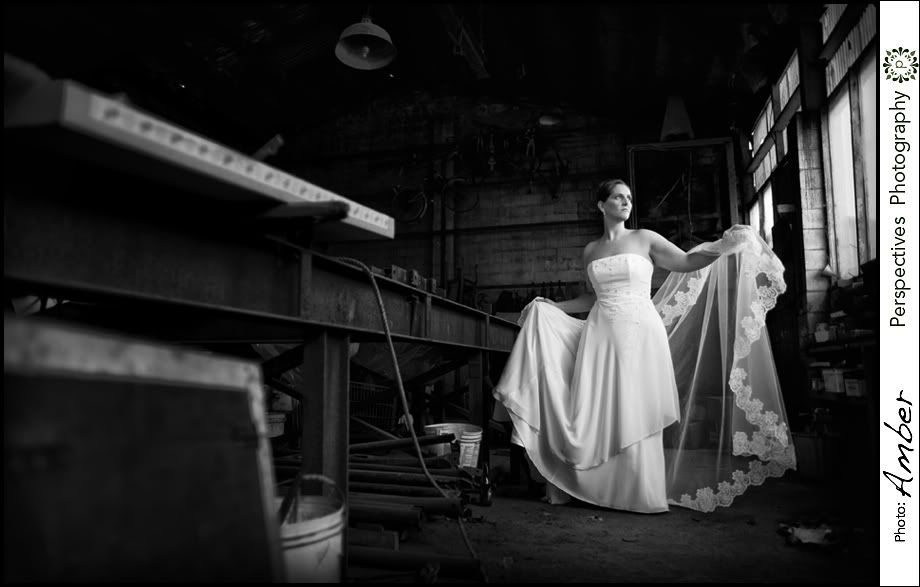 This is Hayley: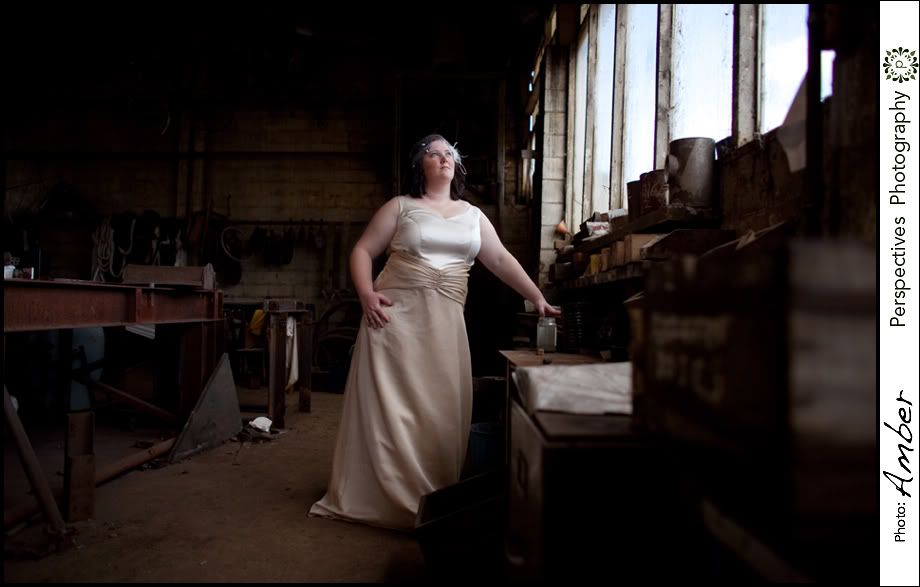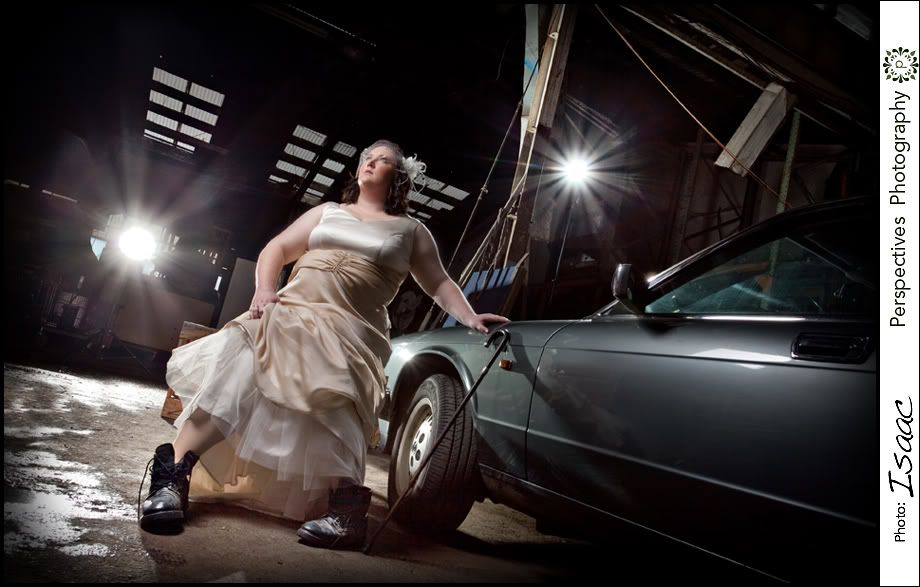 This is Jo. P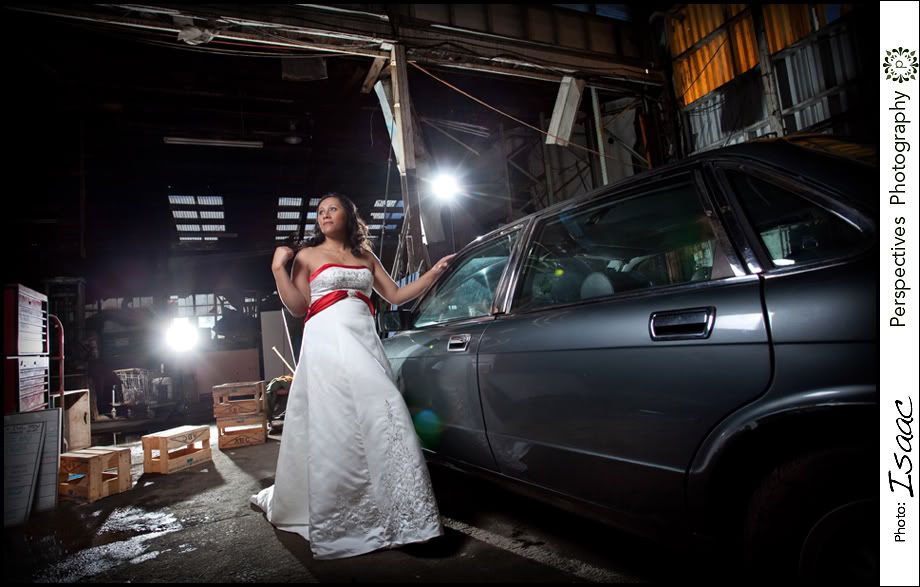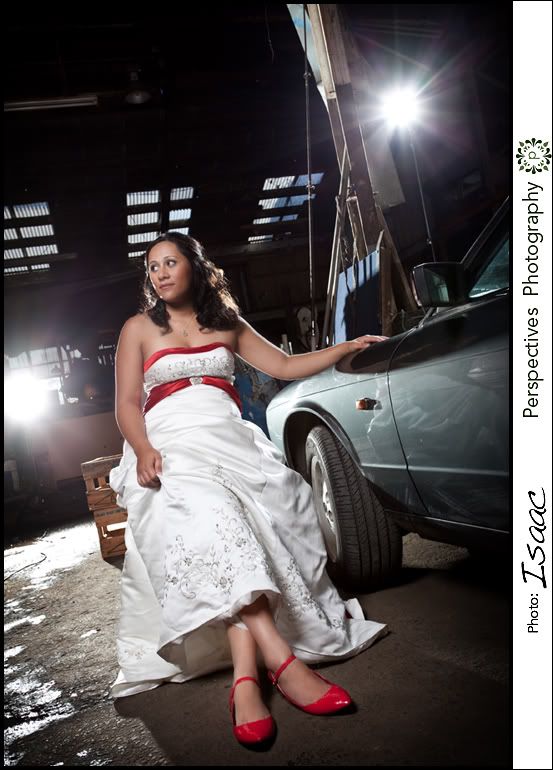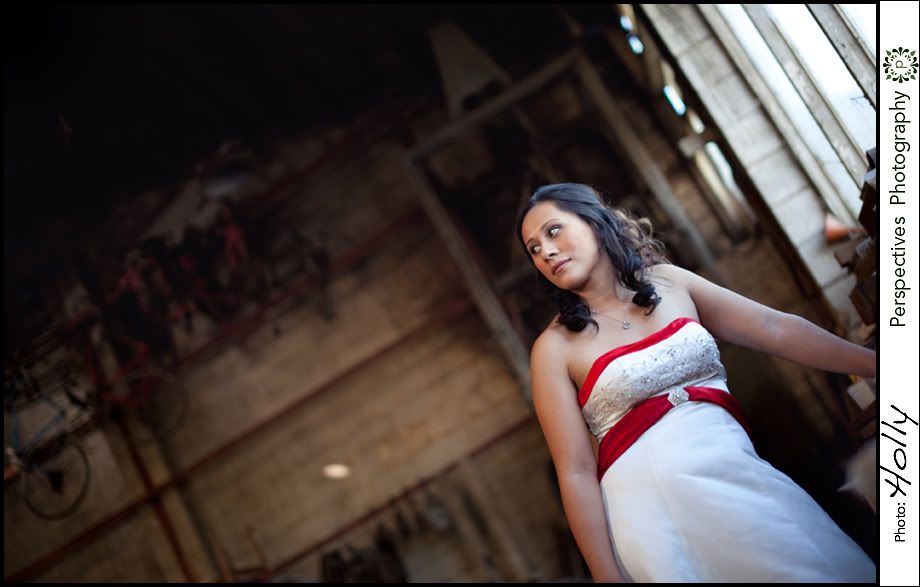 Rochelle flew all the way from the Gold Coast especially for this shoot!
Here's Heidi: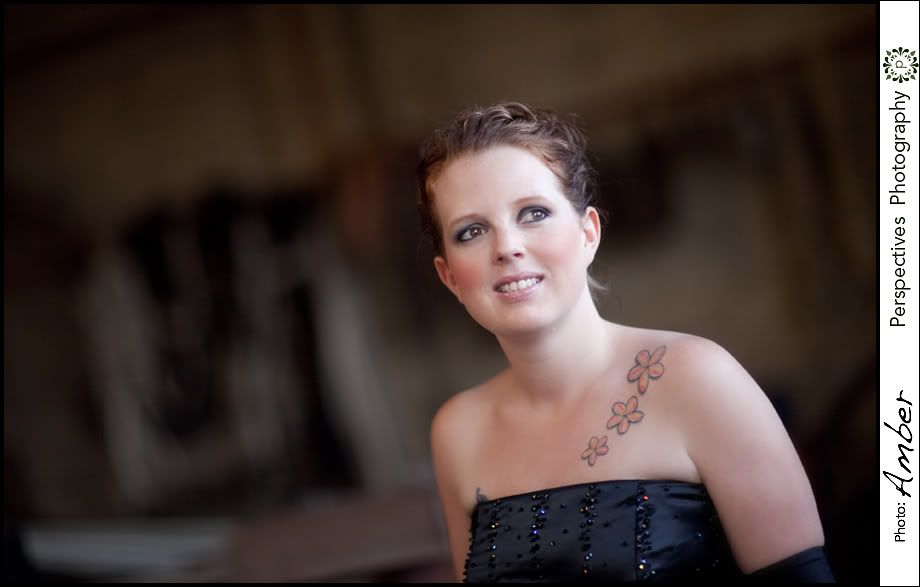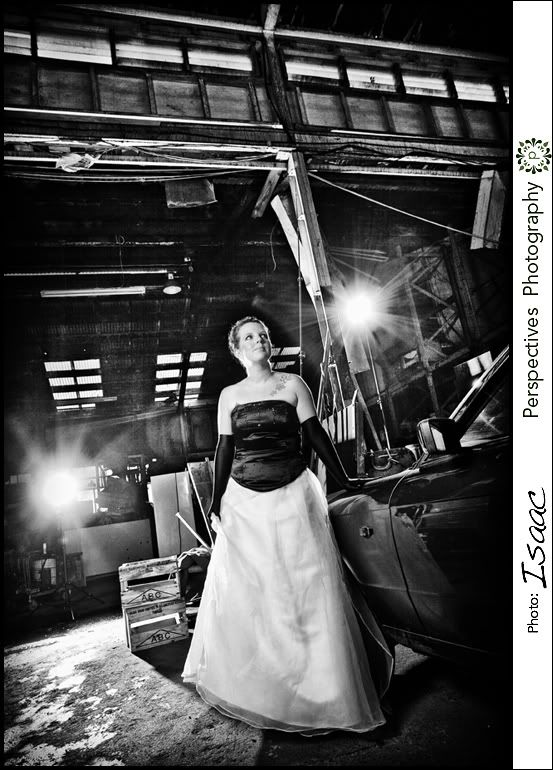 And this is Jo T. :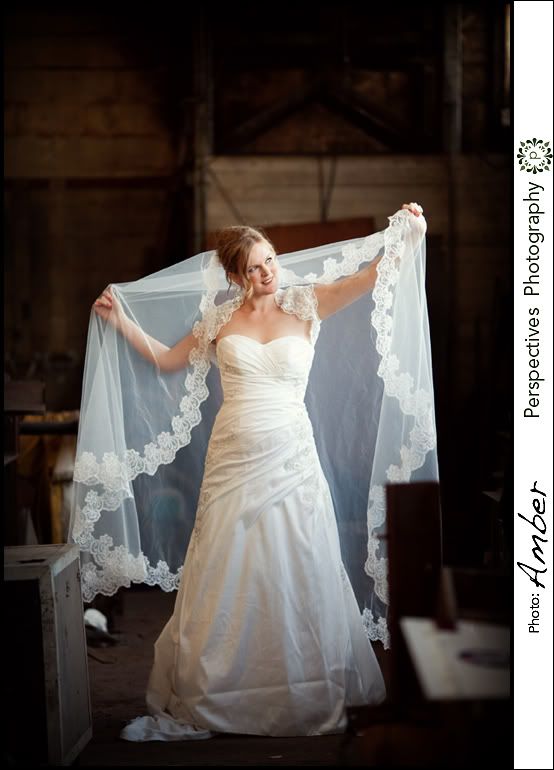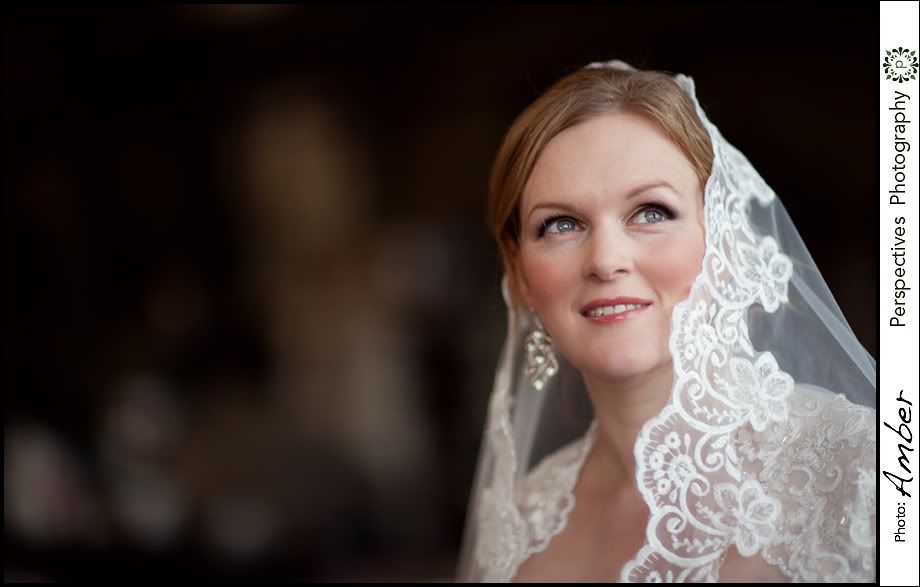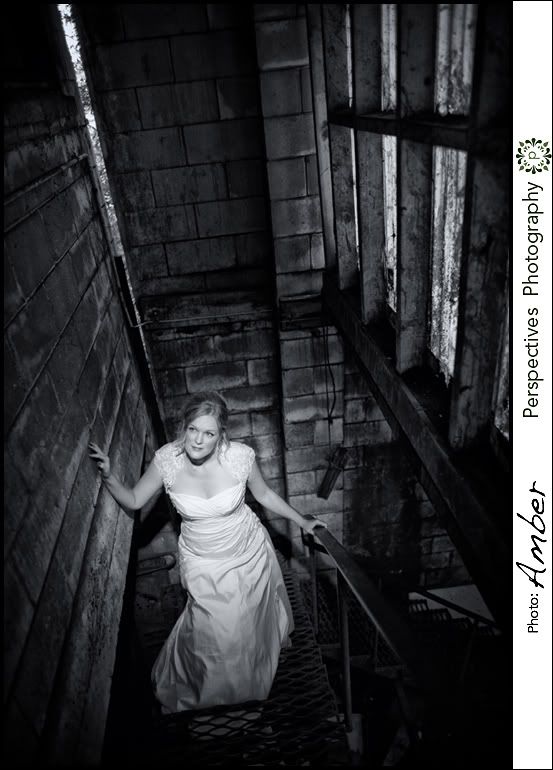 The girls from Beautified did some makeup on each other, and put on some of our wedding dresses for some photos of their own!
Here's Lexie: (and Jo)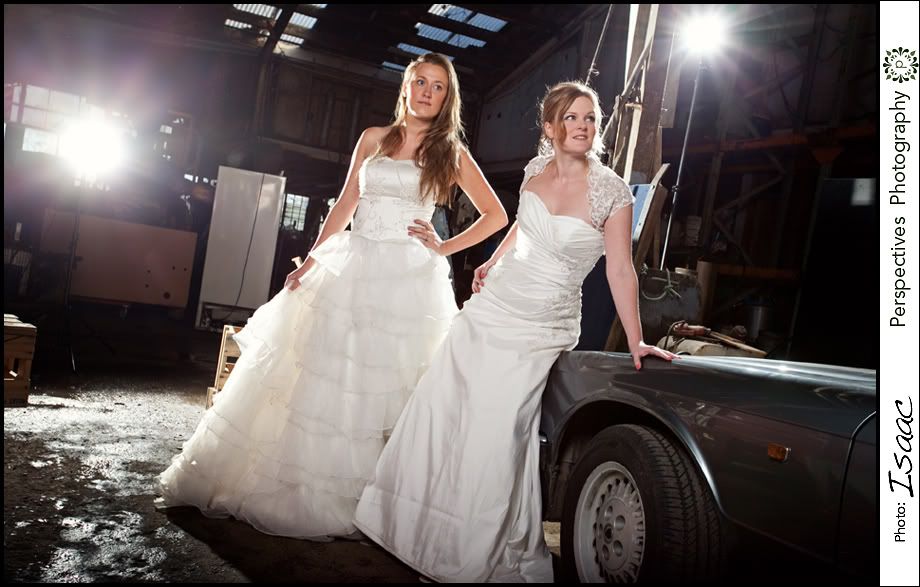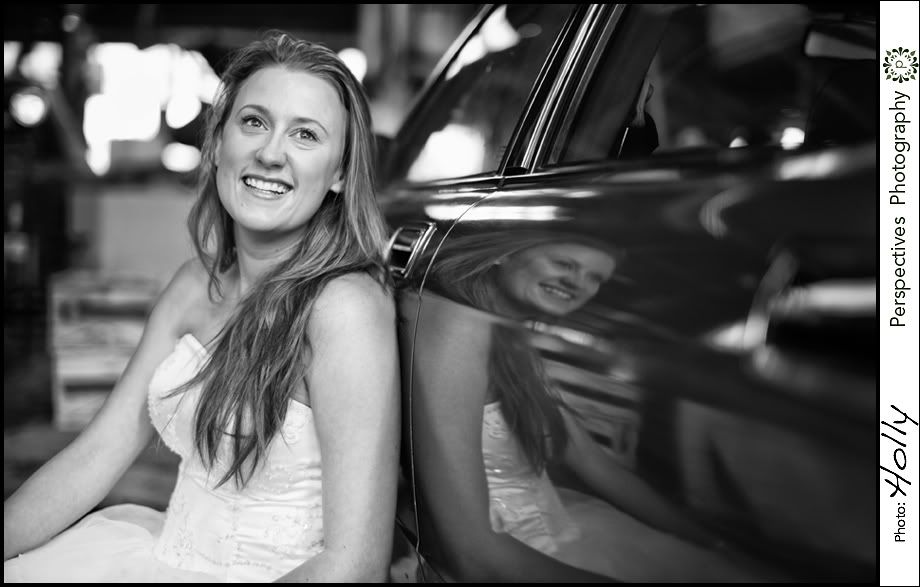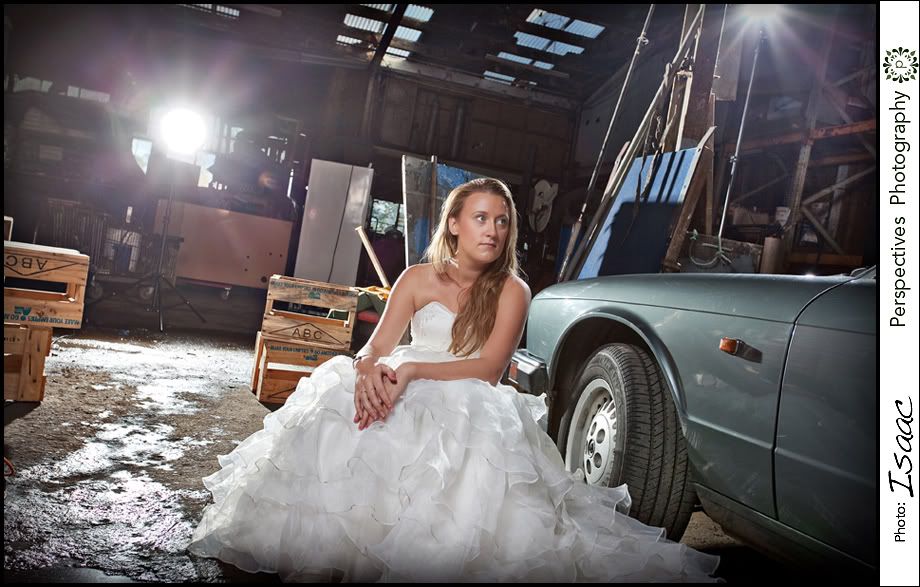 And Mandy: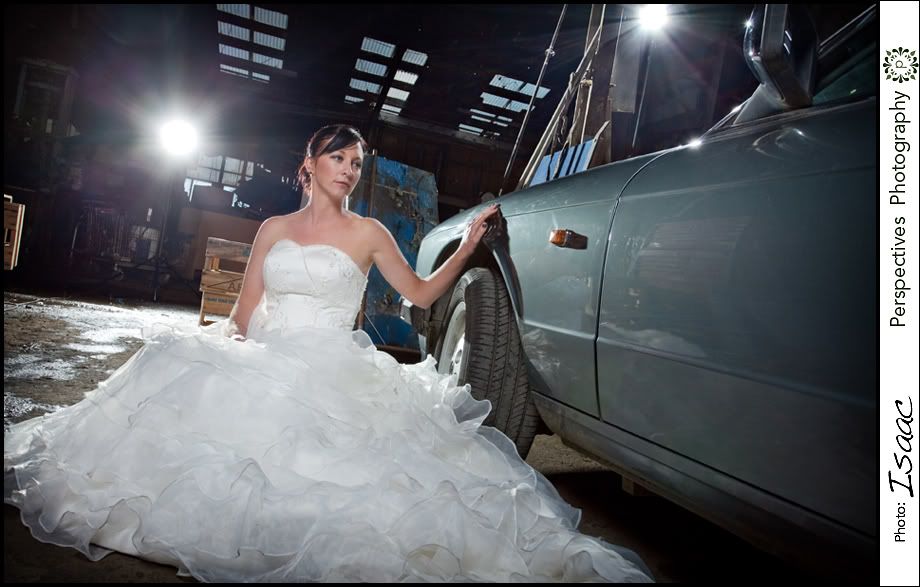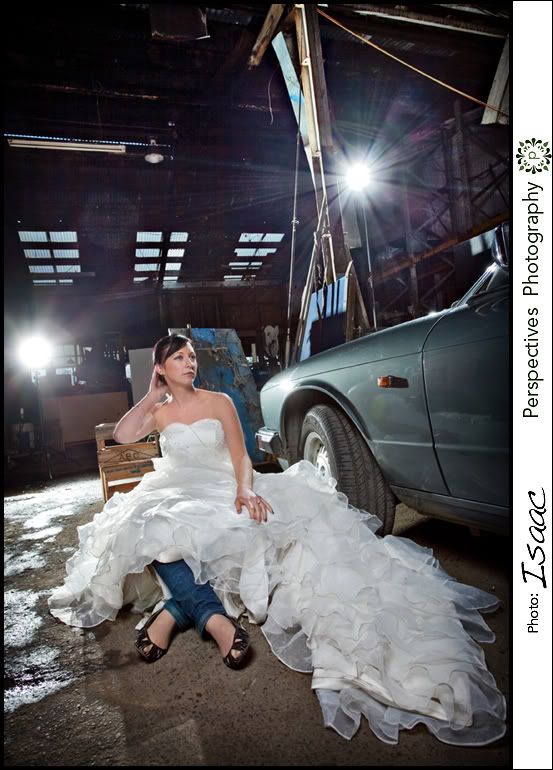 And with Ashlee: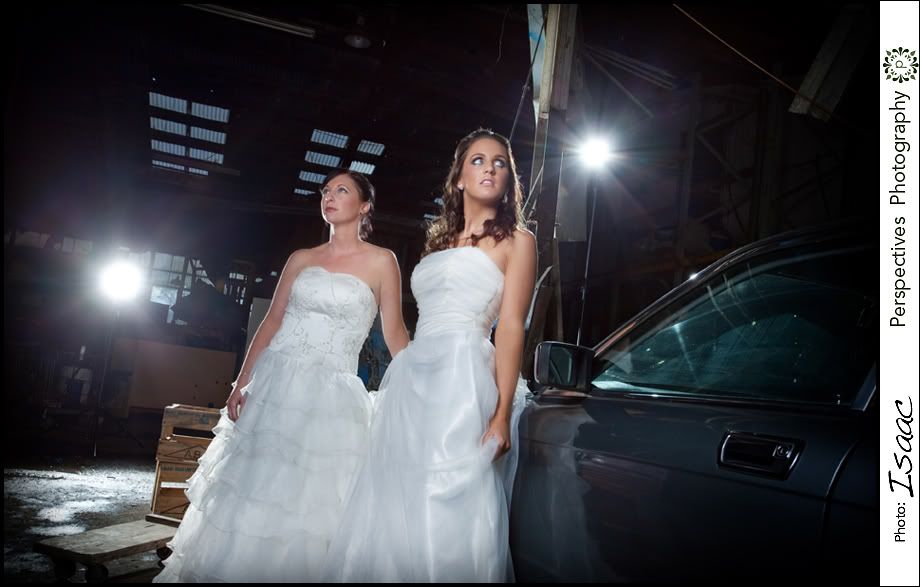 And finally, Ashlee herself – the lady behind the looks! Thanks so much Ash for all your help putting this shoot together, couldn't have done it without you!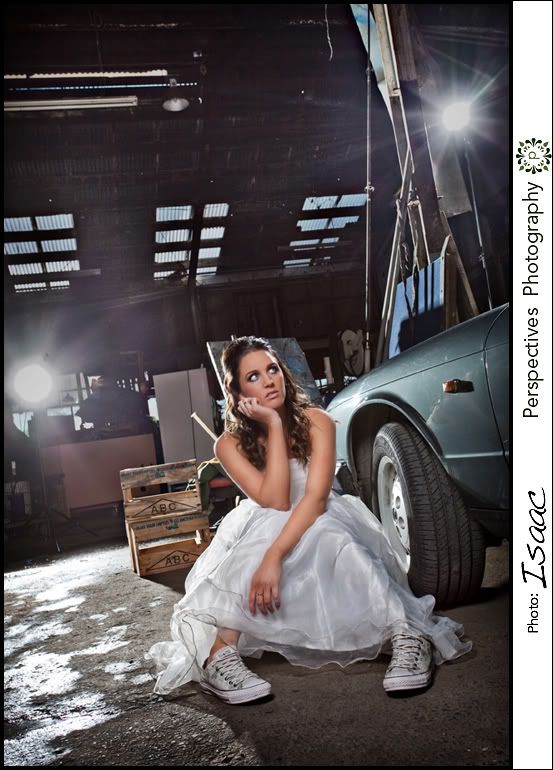 Then we got everyone together for some group shots… starting off with a really cool one inside…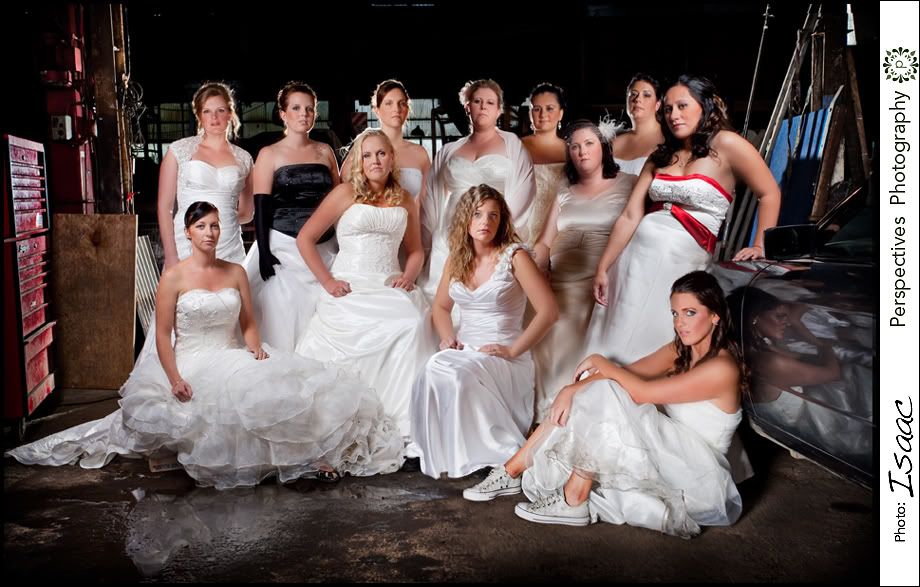 Then headed out the back of the workshop for a couple more… where the girls got their poses on!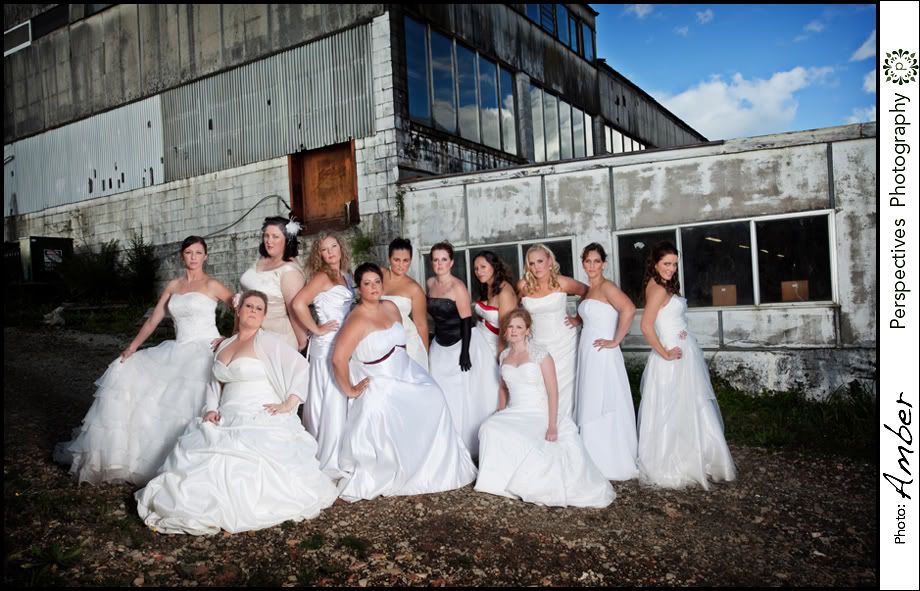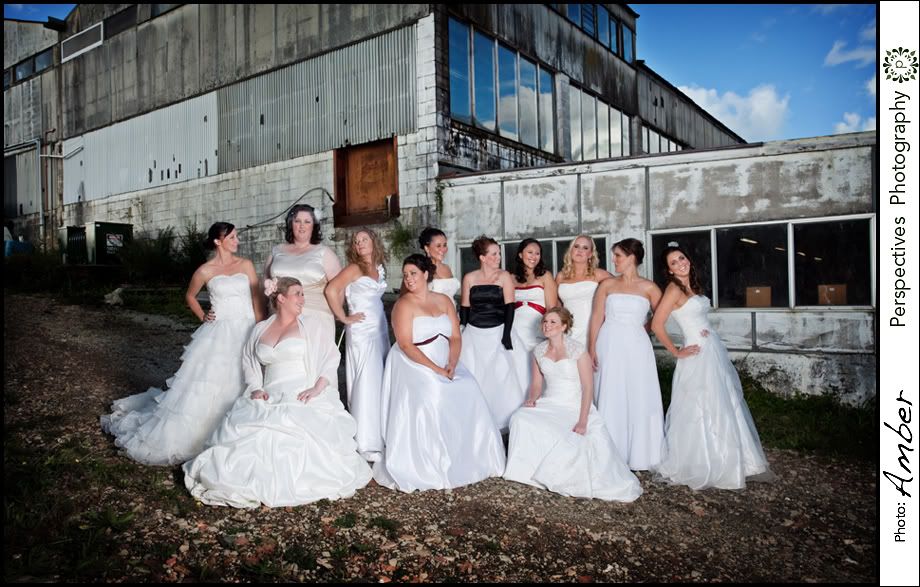 And that's nearly it!
But not quite…
This concluded the shoot, and the girls started heading off. Ashlee & Amber were keen to get a couple more shots, so we made a mission down the back of the workshop, crawled under some wreckage, and ended up in a huge pile of old tyres & wheels… which we put to good use!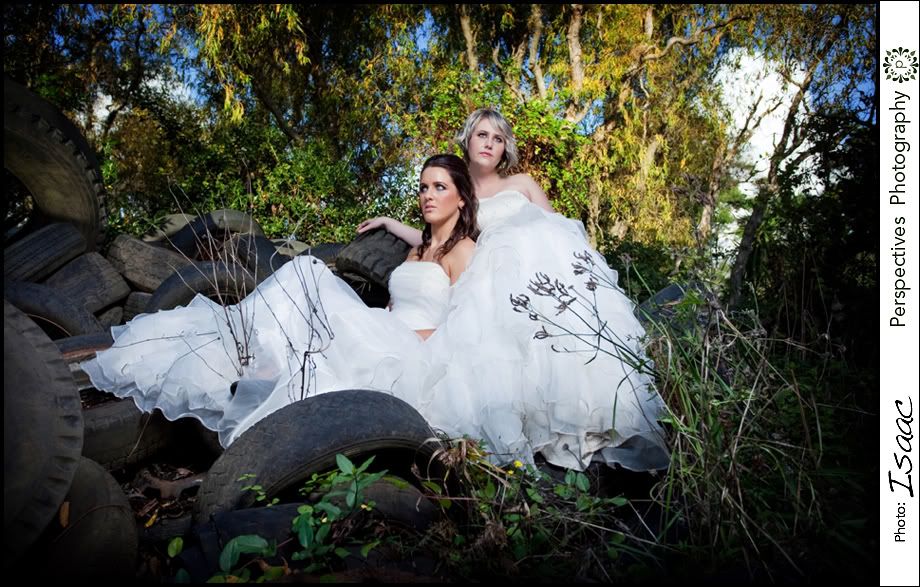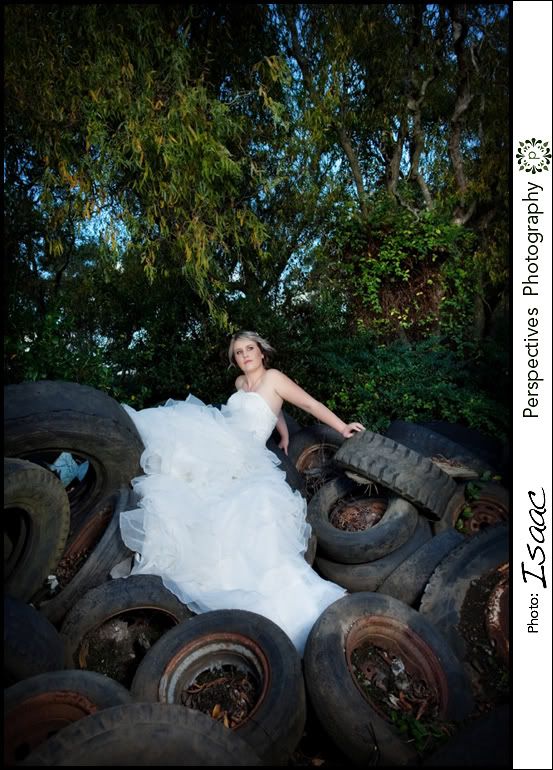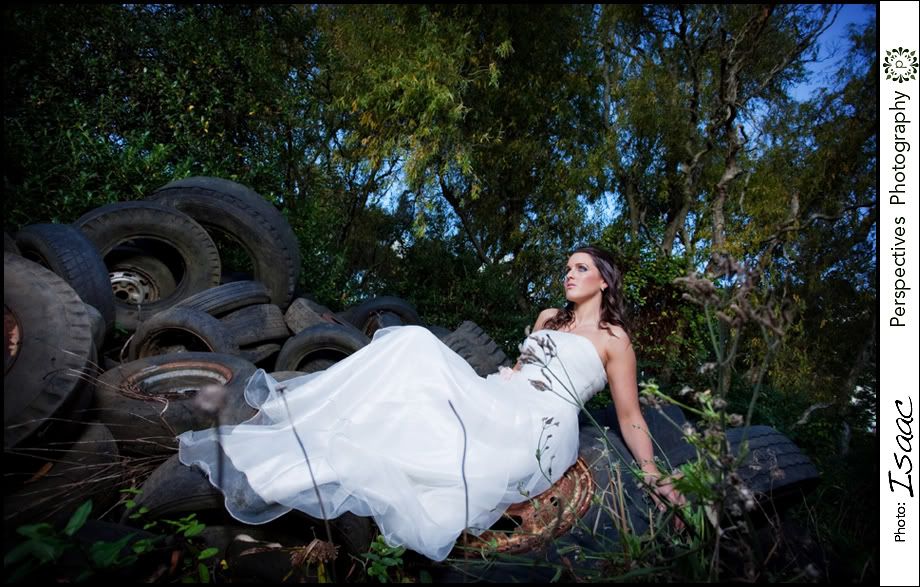 So there you have it – a Bride Parade!
Stay tuned, because in about two months time, we have round two coming up – this time being shot in Christchurch!
Thanks for looking 🙂 Leave us a comment to let us know what you think!!
Isaac & Amber