Tauranga wedding photos – Bryan & Sarah's sneak peek!
Hey guys,
On Saturday, we headed over to Papamoa on a glorious blue day, to photograph Bryan & Sarah's beach wedding.
I love shooting on the beach – it's a chance to kick off the shoes, feel the sand between your toes, and you get the chance to move around more freely than you do at an indoor wedding.
Add to that some perfect weather, with just a light breeze to stop it being overly hot, and you have perfection.
Our day started with a few shots of Bryan getting ready…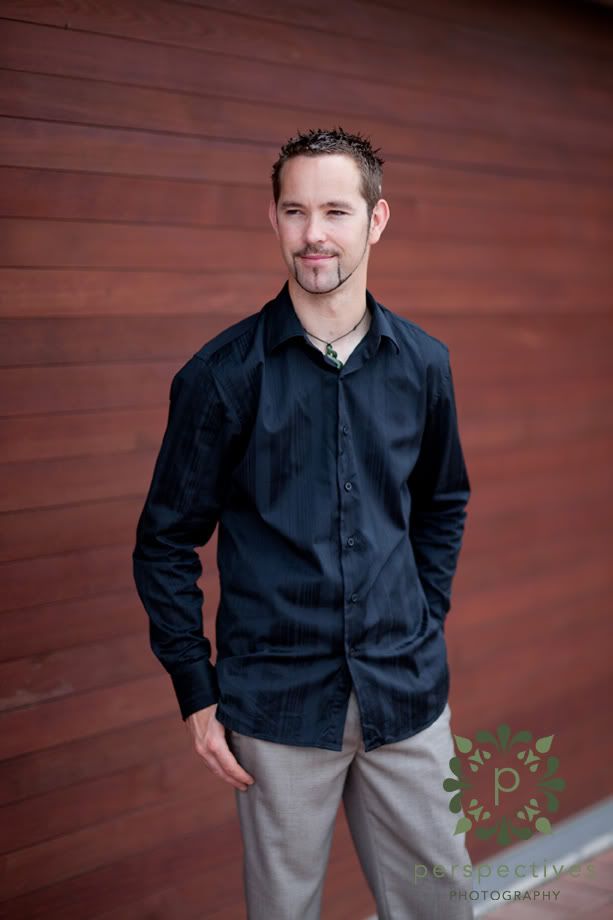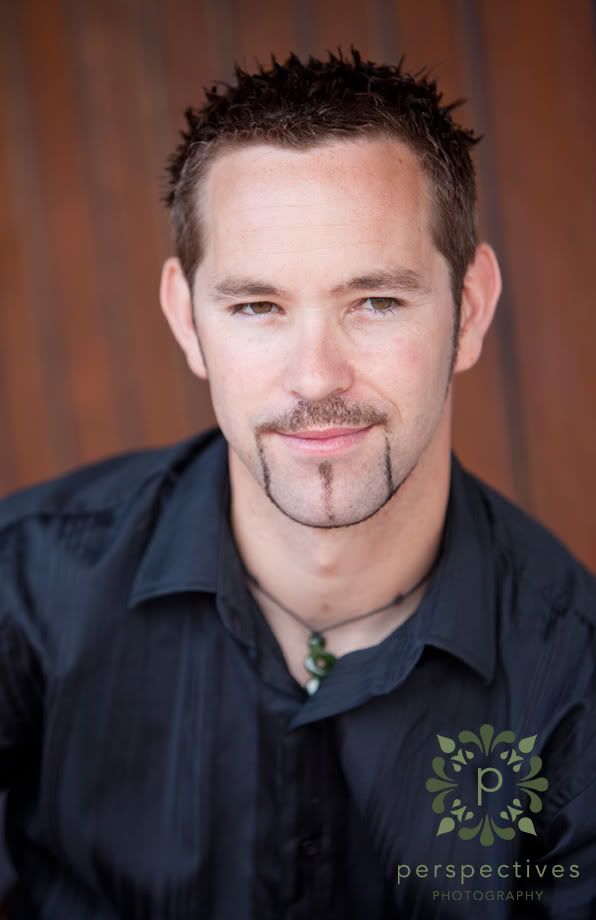 It was then off to the girls – where hair & makeup was just finishing up, and Sarah was looking gorgeous!
The beach theme of the day was reflected throughout – Sarah's dress had a beautiful strip of Paua shell running across it, and Paua jewelry to accent this. So – it was only fitting to be able to incorporate a beach feel into the dress shot!
Sarah looked amazing in her dress.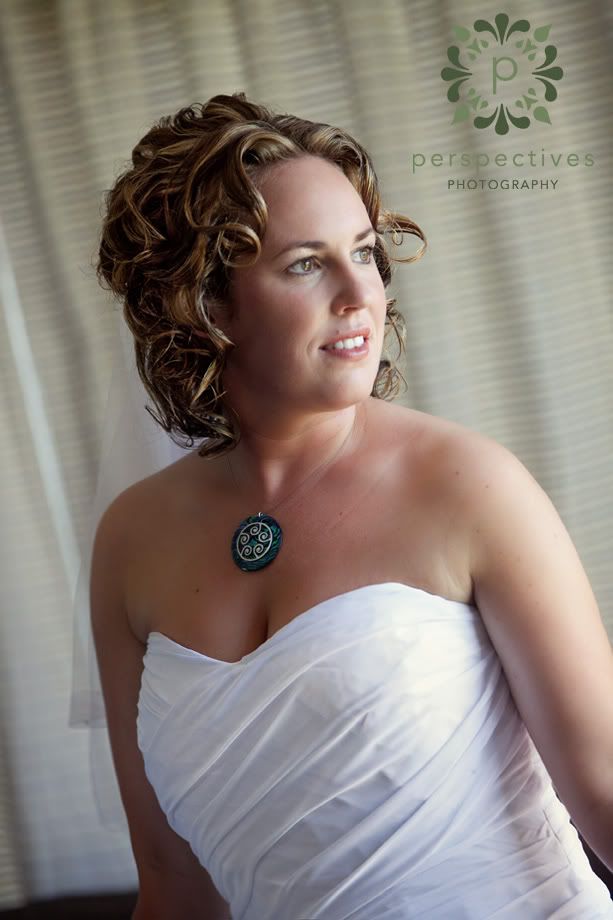 We didn't have to hunt too far to find gorgeous light in the resort where they were getting ready… simply sitting on the couch!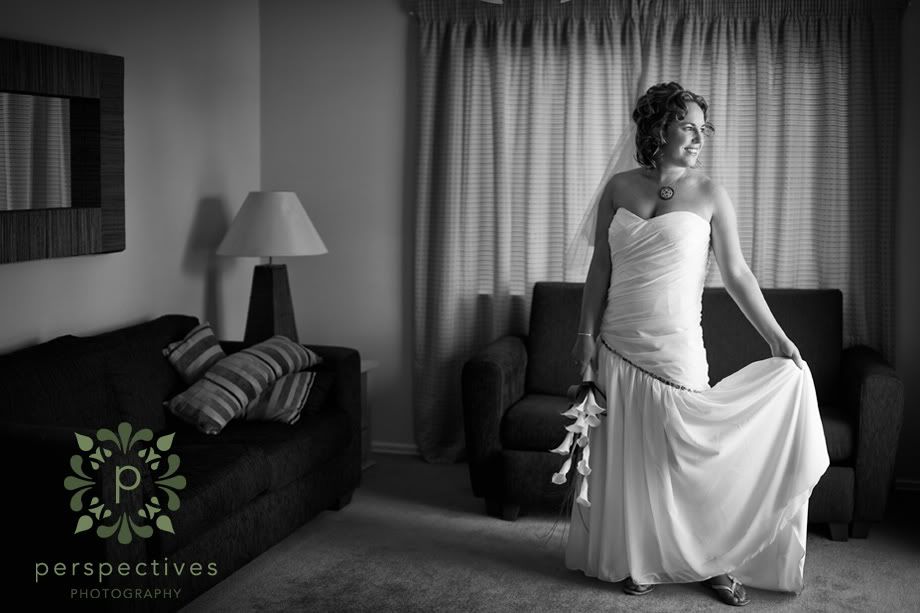 Down at the beach, the guests had gathered – and the sun was reaching it's zenith. Usually, this provides tricky conditions for photography – but the right combination of angle they were standing on, plus some nice reflection from the white sand, made for lovely shots. It was super bright though.. I think the boys would have preferred to keep their sunnies on for the whole ceremony!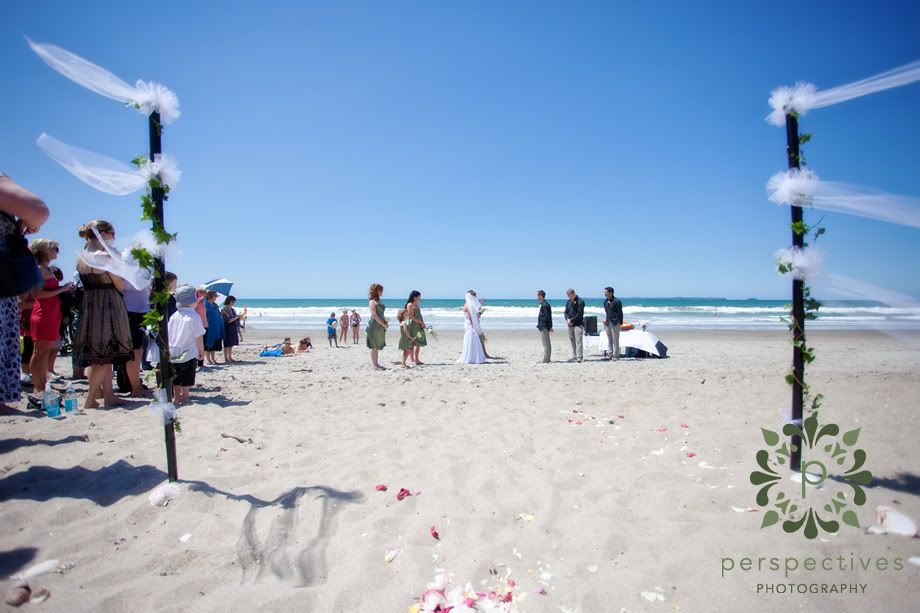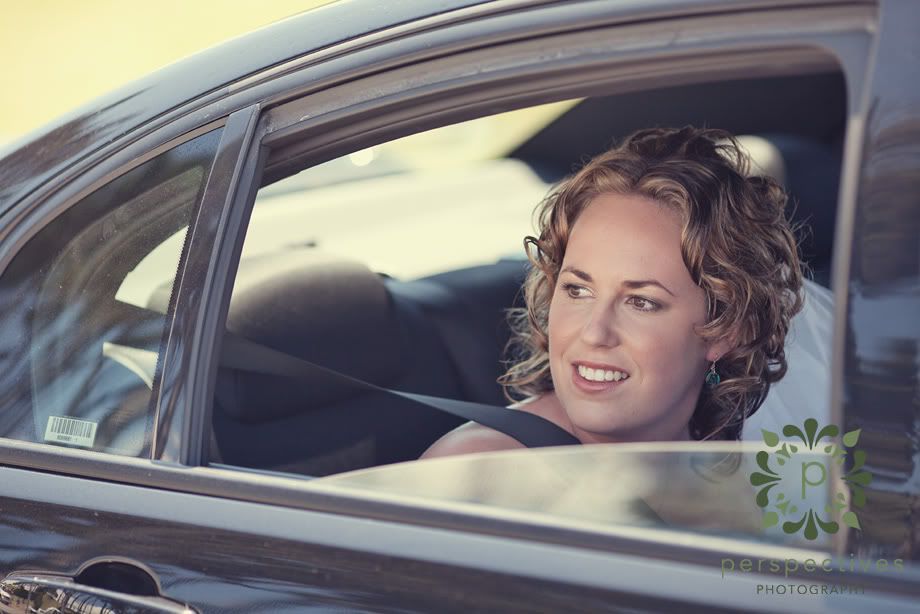 These next two shots, to me, epitomize the benefit of having two photographers. Not only having two angles of the same moment… but knowing each other well enough that we don't get in the background of each other's shot!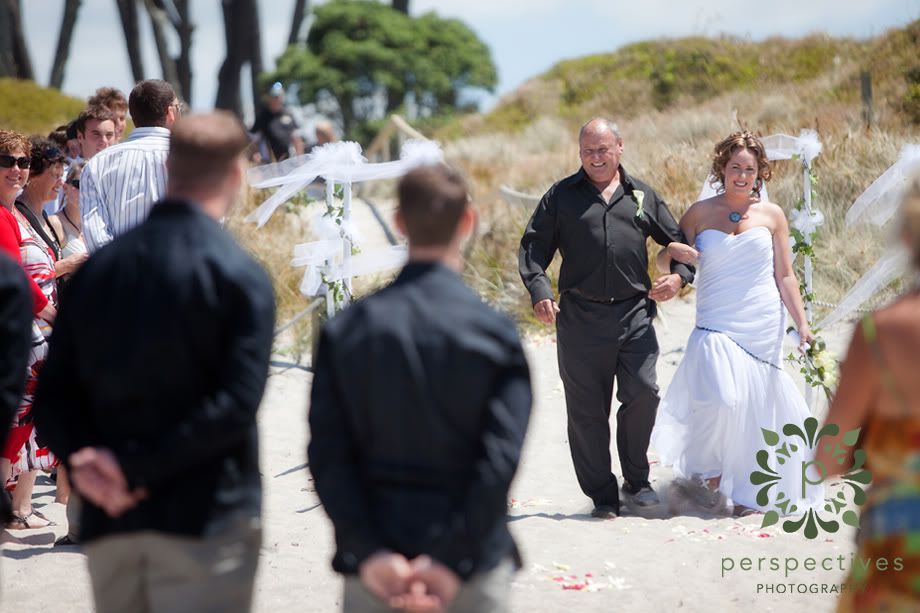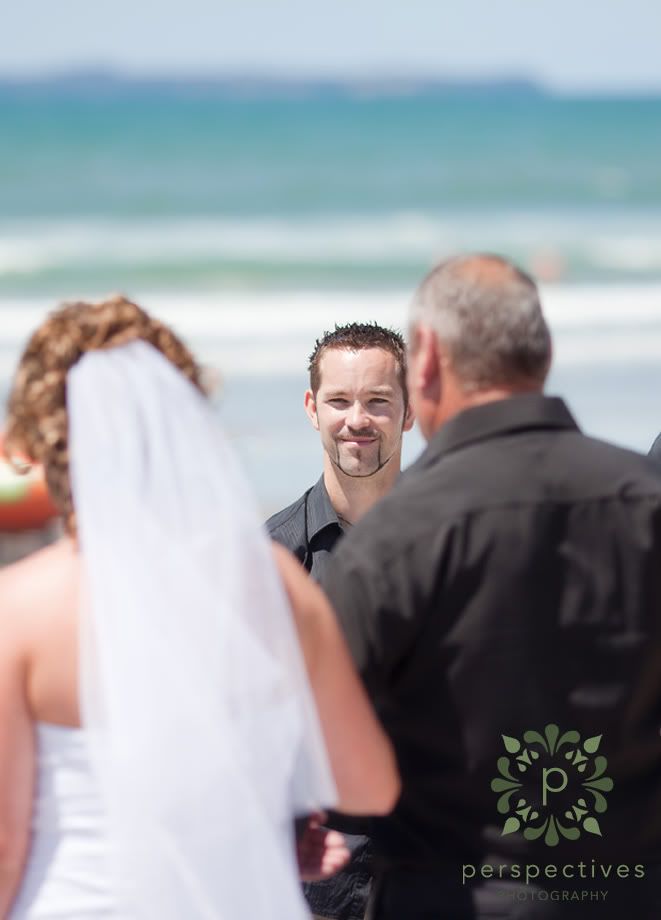 I just love all the expressions in this image – as Sarah's Dad hands her over to Bryan.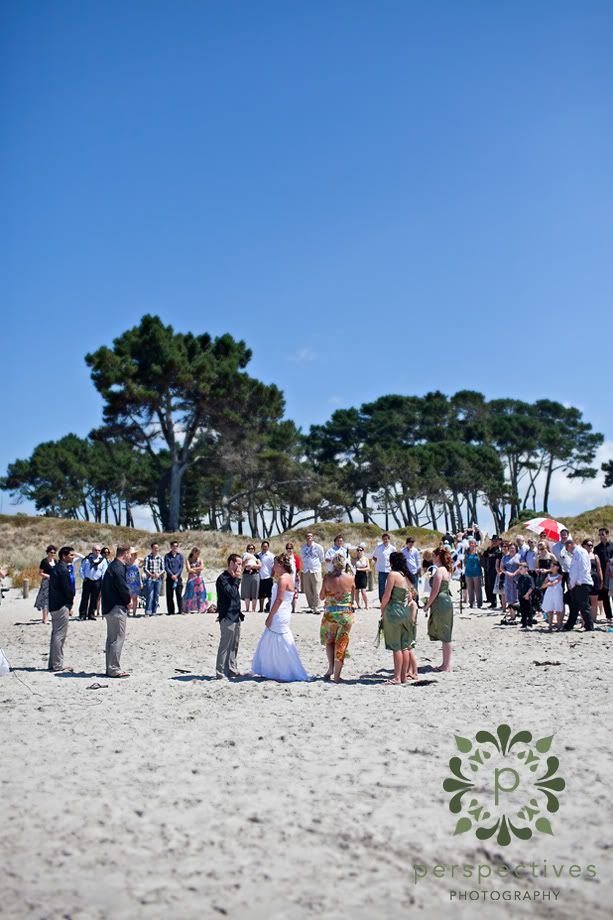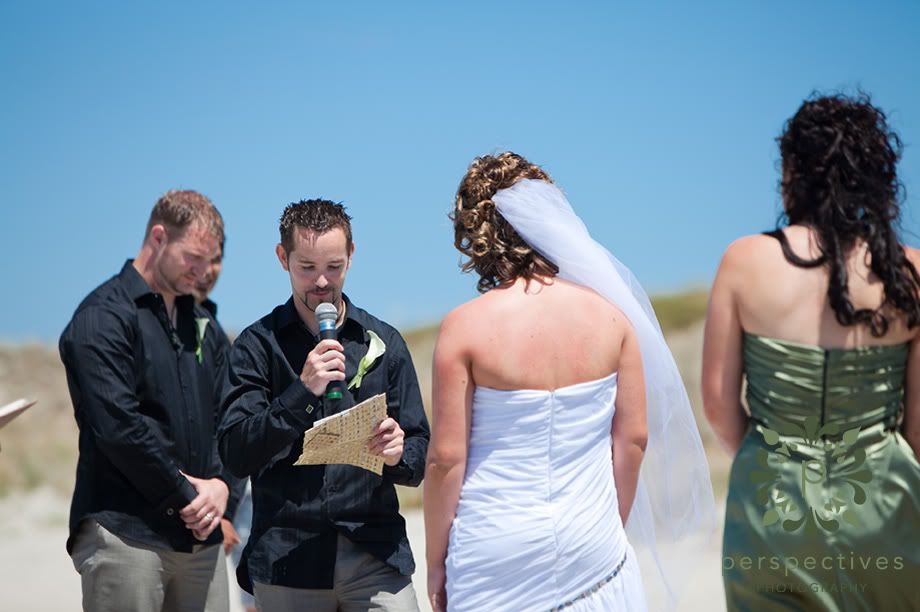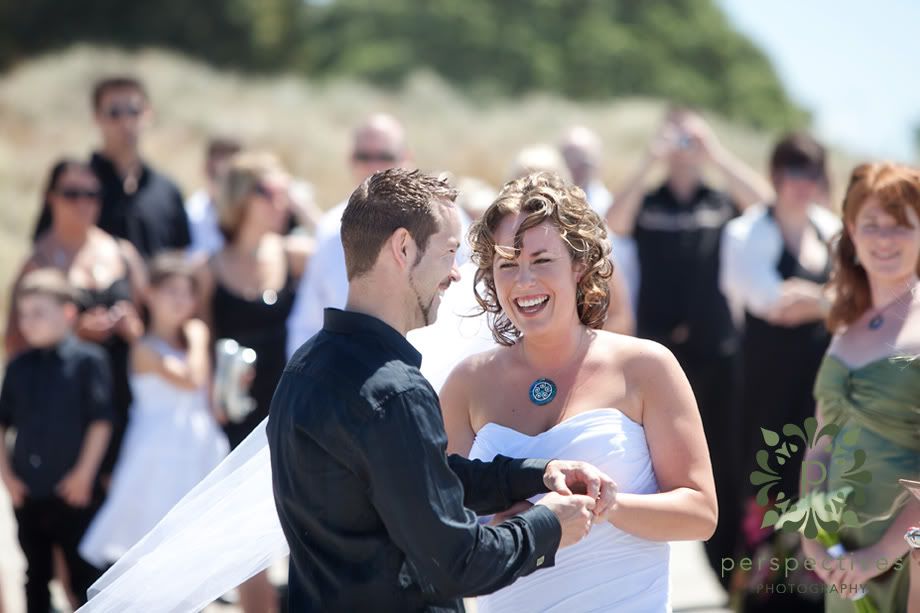 These kids, who were down for a day at the beach, had a pretty sweet view of the proceedings…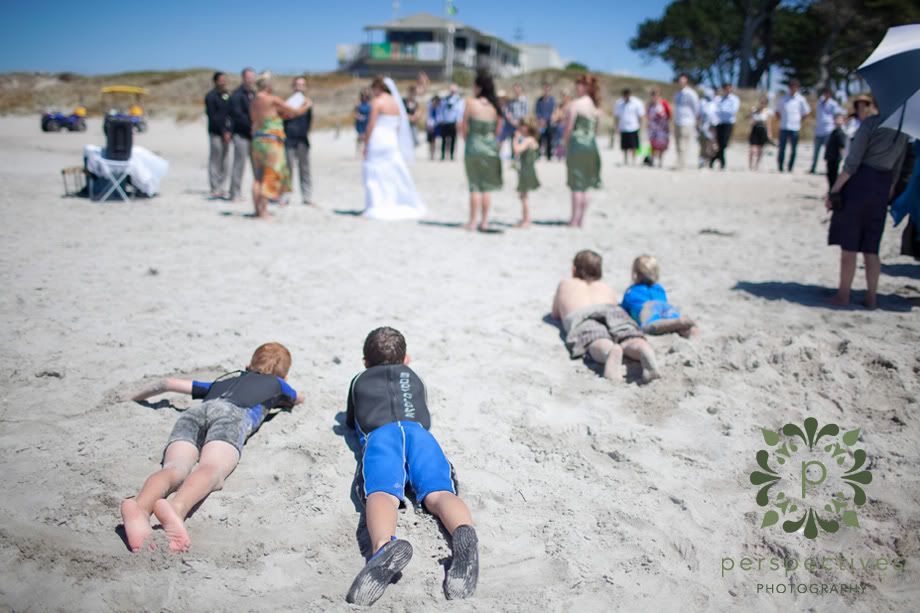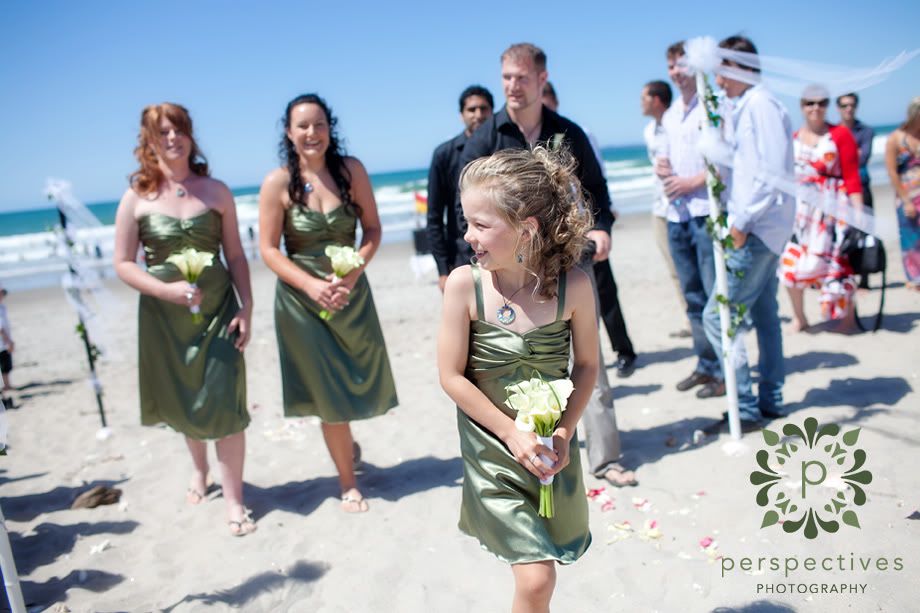 Earlier in the day, we had discovered a great spot down the road from their ceremony, which had some lovely trees, long grass, and was out of the sun.
By the end of the ceremony, congrats, and group & family shots, getting out of the sun seemed very tempting!
So we headed off, and had a little picnic.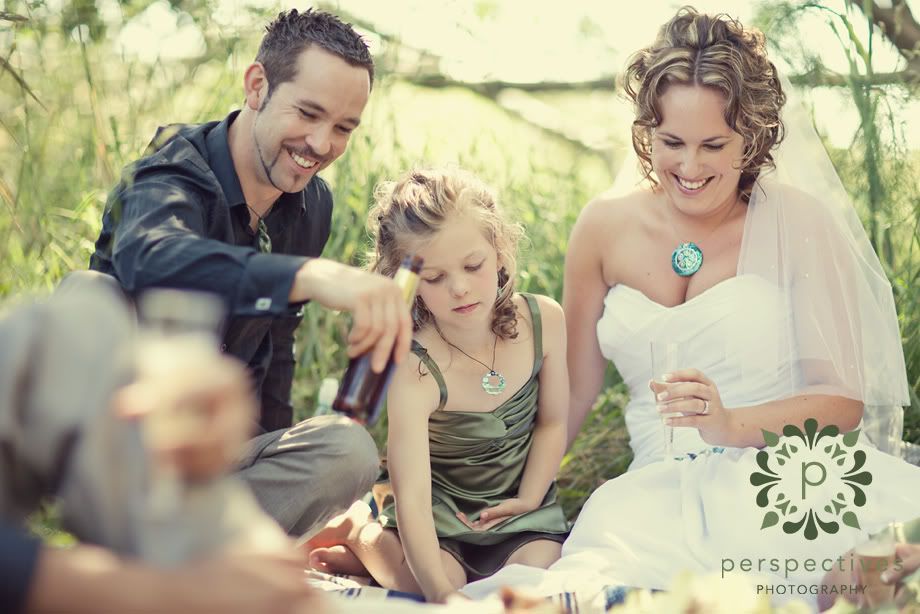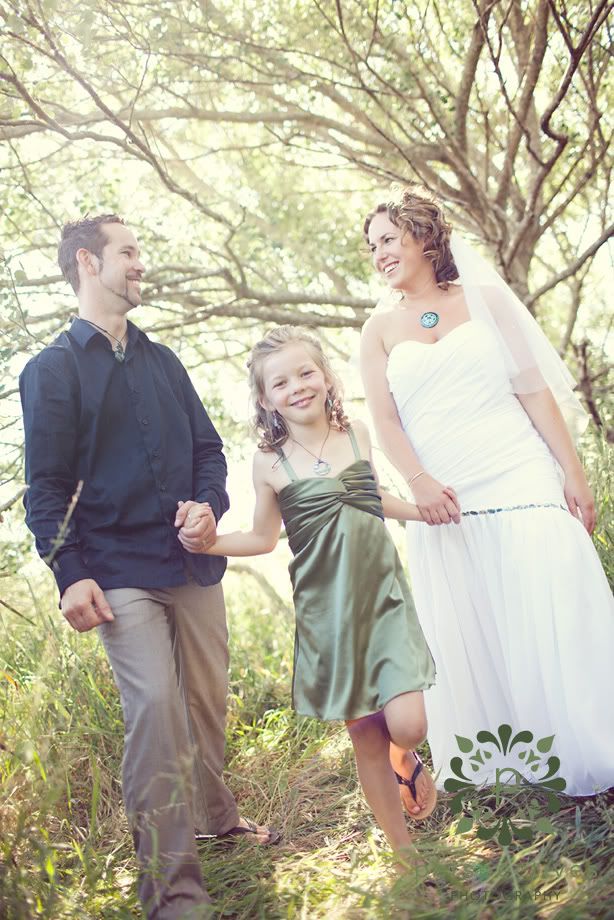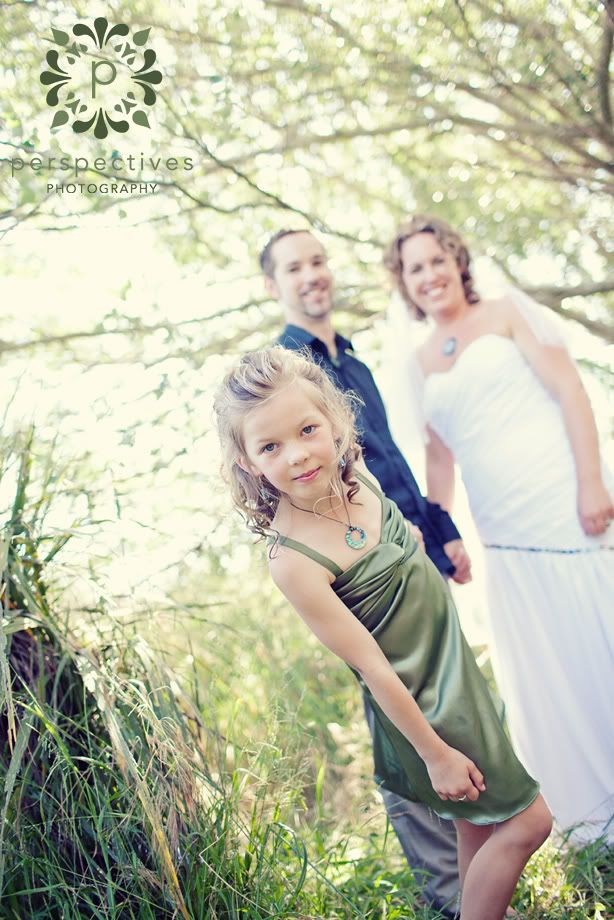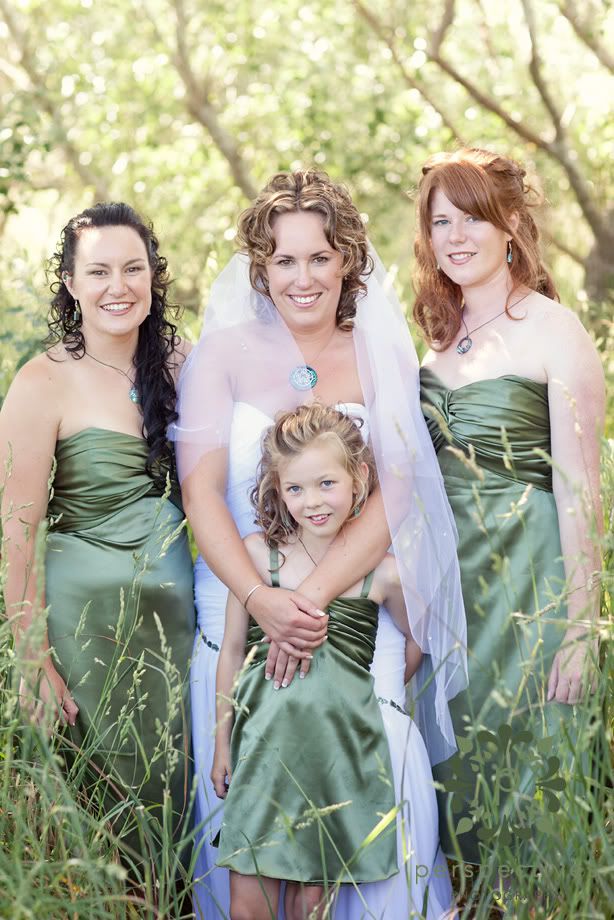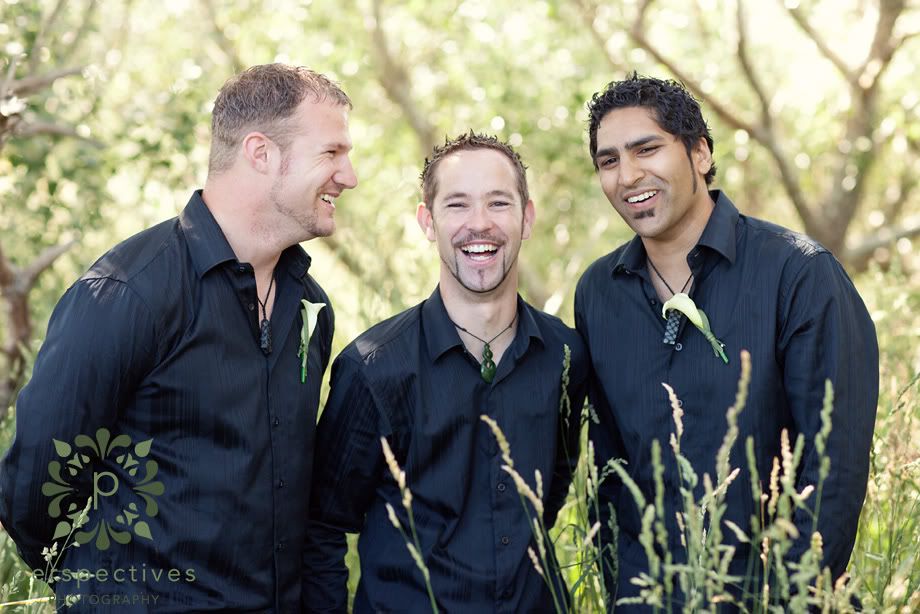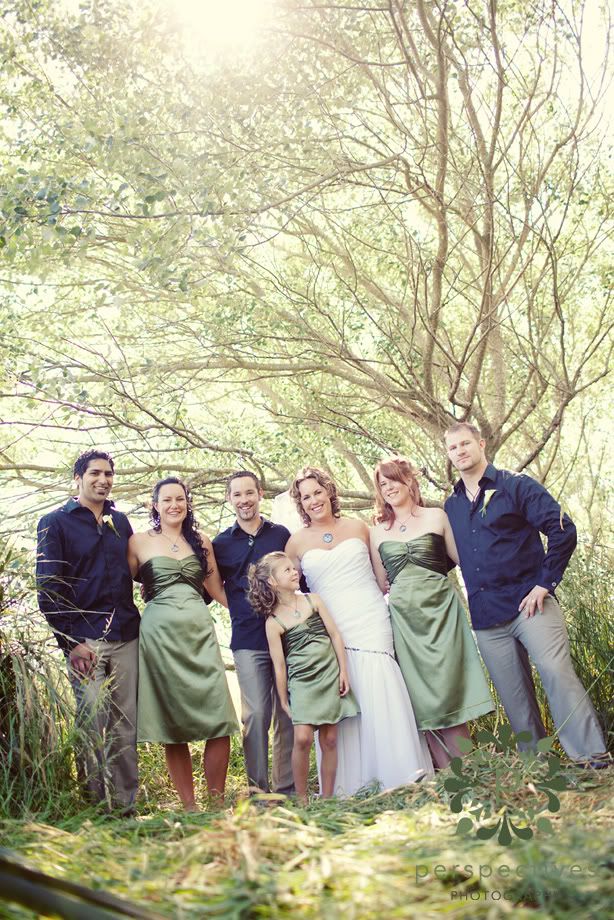 These guys were so fun to work with – no worries at all getting gorgeous expressions!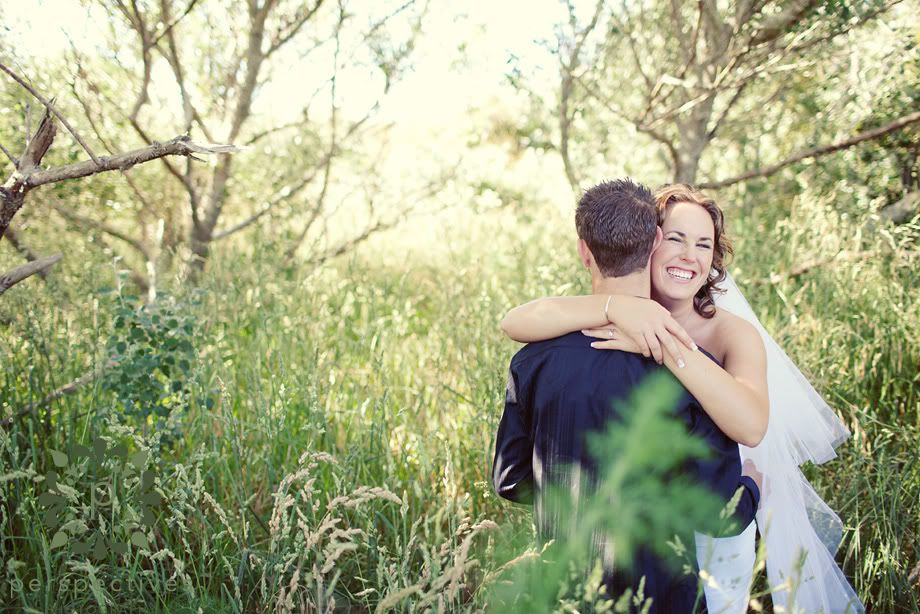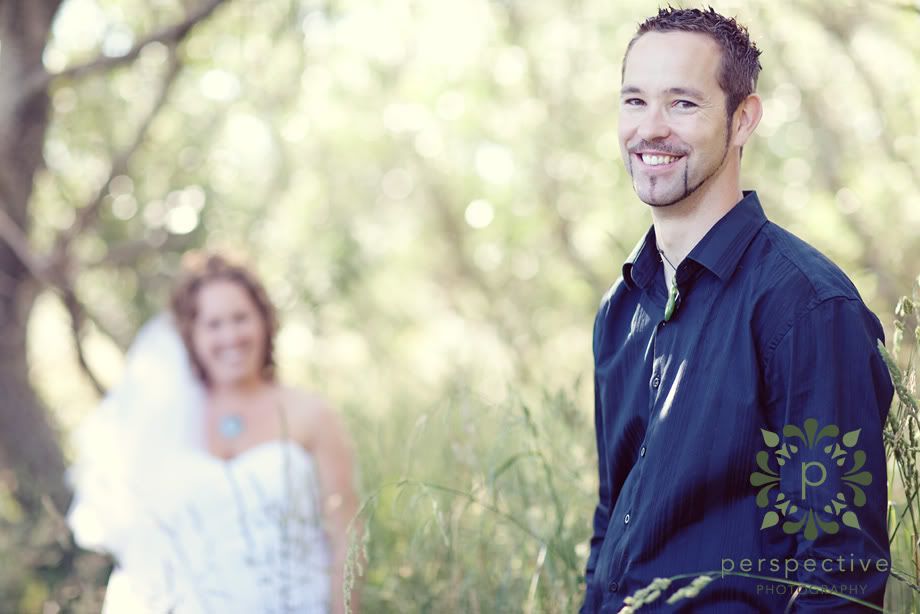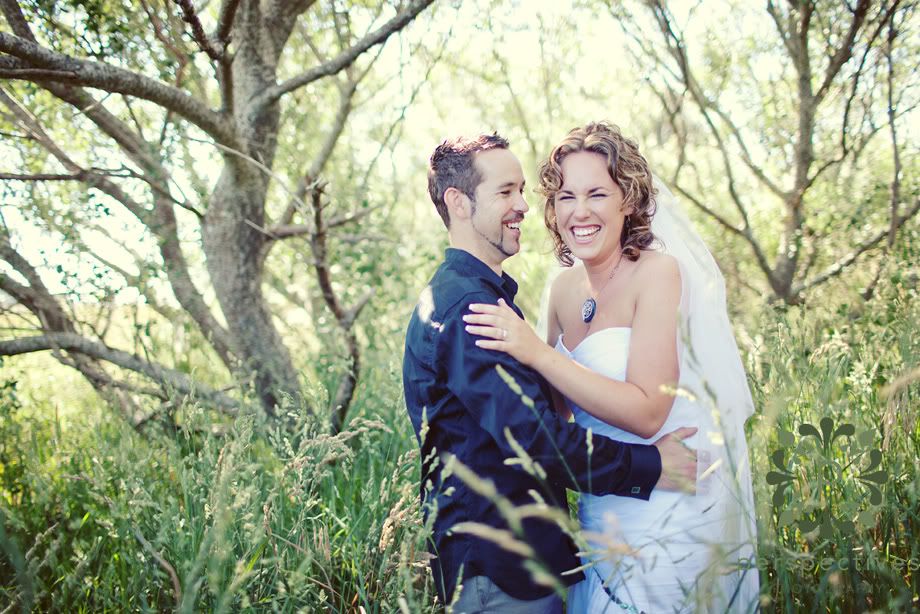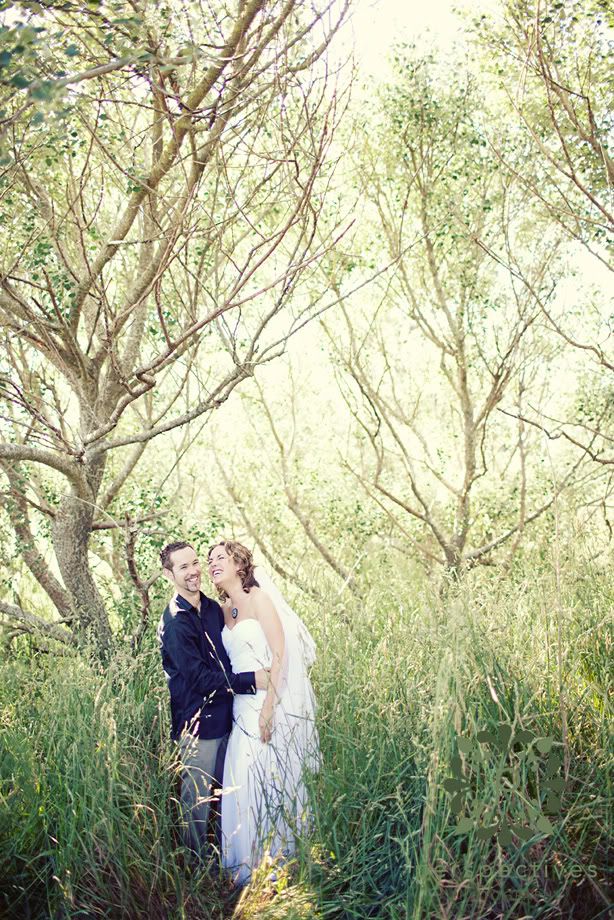 It was now time to get back into the sun… but we were all sufficiently cooled down after a picnic in the shade, and the sun had dipped in the sky a little… so heading back to the beach was no worries!
On the way down, we swung by this unlikely looking patch of (palm?) trees dotted randomly in a field – kinda cool!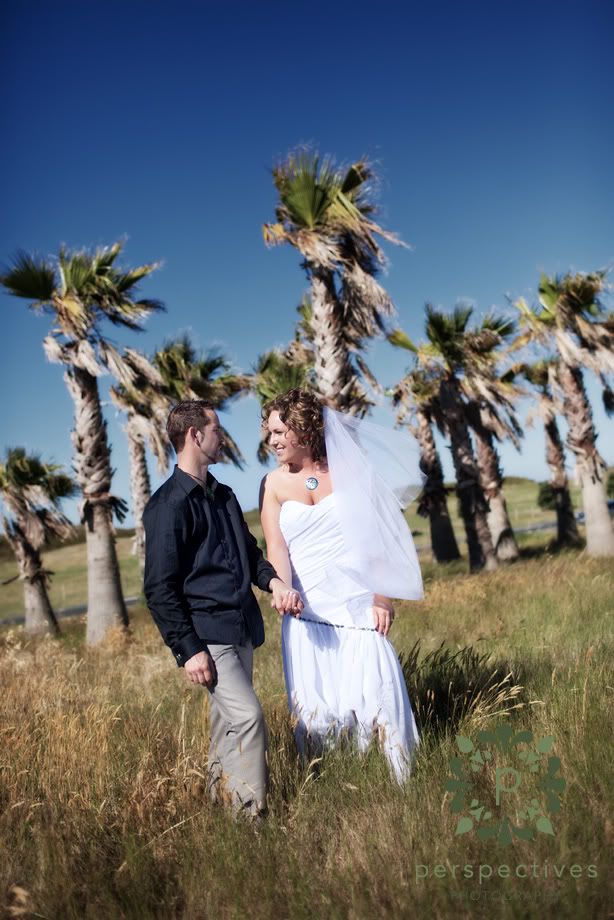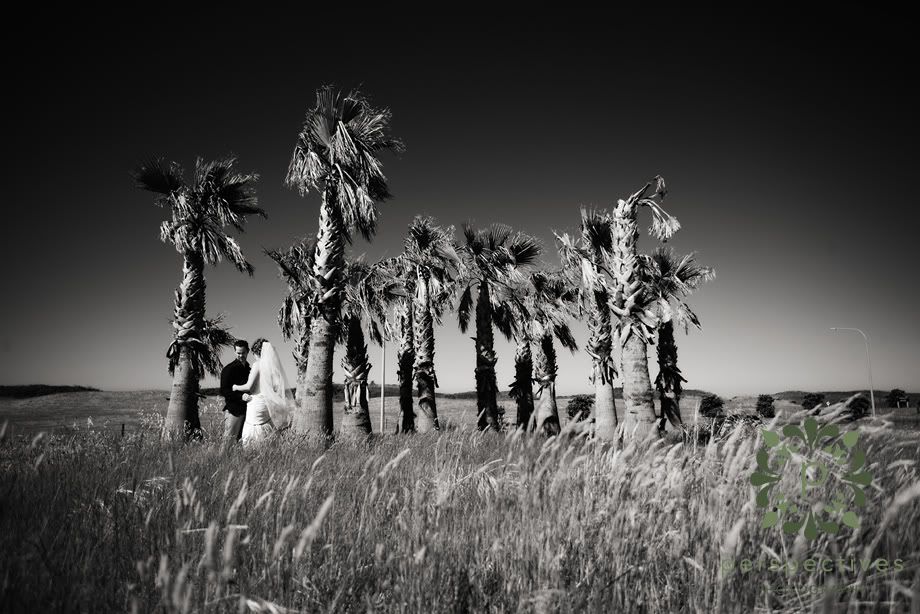 Back on the beach. Sand still warm. Shoes off again. Shooting in bare feet rules.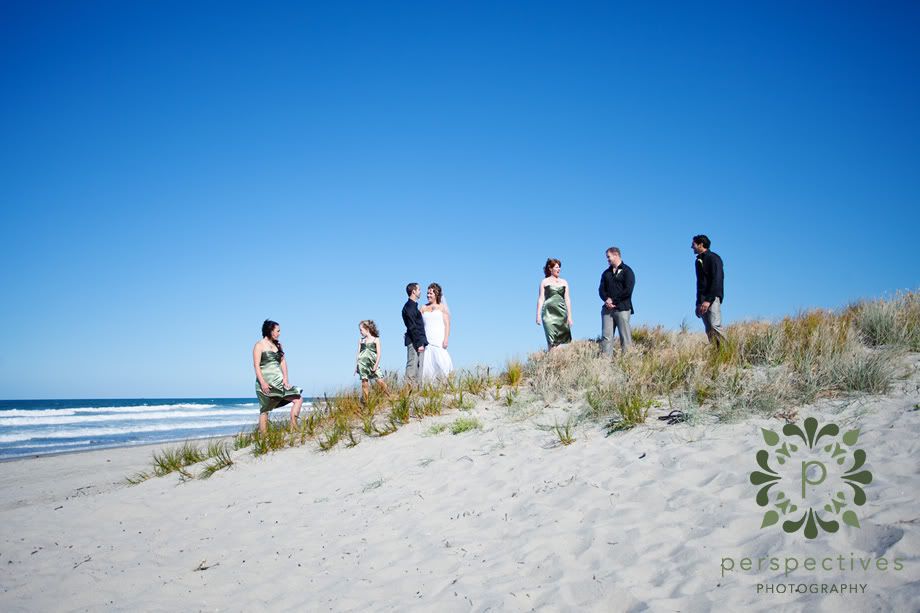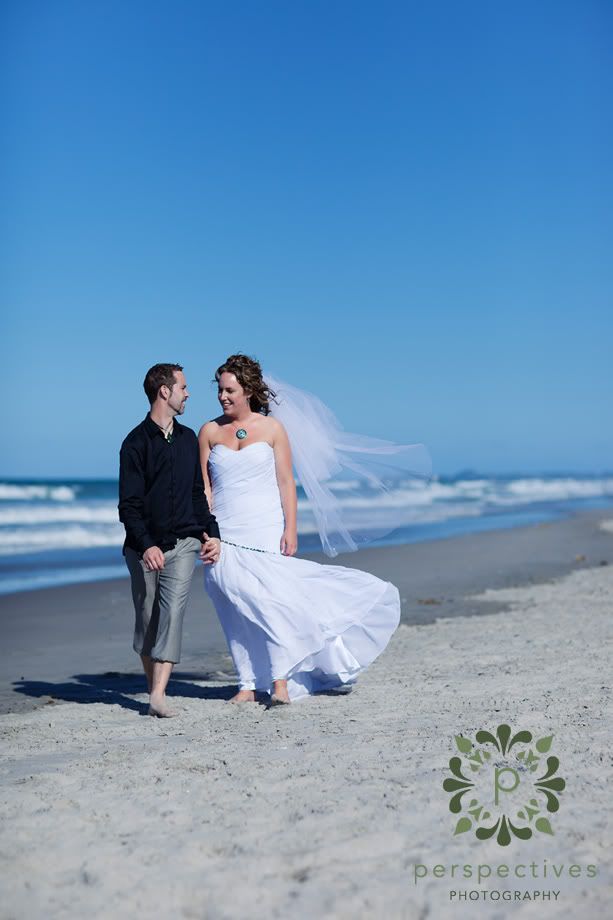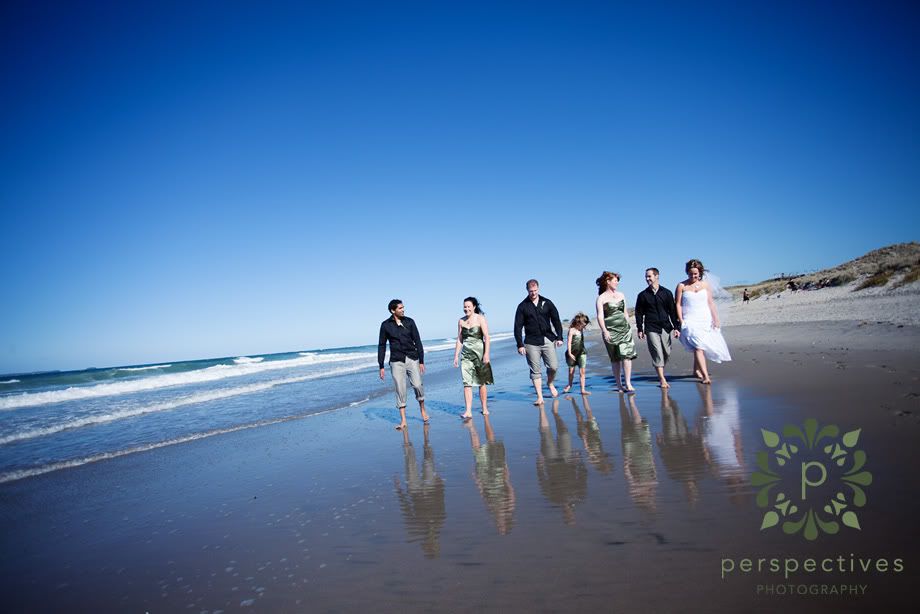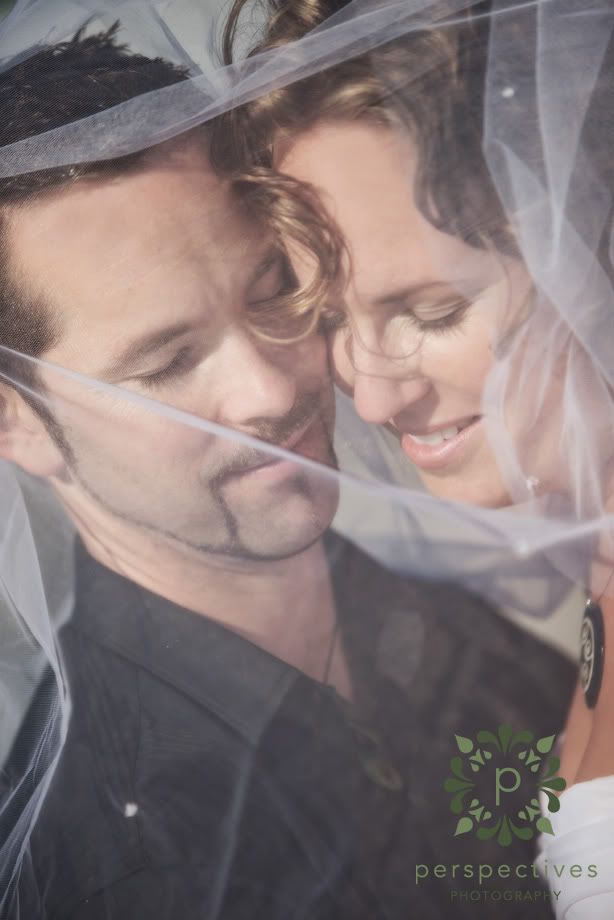 After spending some time at the reception getting some great candid shots of the guests, we headed off – content with a job well done, and with the warm fuzzy feeling that we always get after a wedding – a bunch of people, coming together to celebrate love & commitment, and having a great time. We are so privileged that this is our job. Congrats Bryan & Sarah – enjoy the images, and hope you're having a great mystery honeymoon in some undisclosed location!
Isaac & Amber.