St Matthew in the city & Auckland Museum wedding photos – John & Louisa's sneak peek!
Hi guys,
On Saturday, we had the pleasure of photographing John & Louisa's wedding – at St. Matthews in the City, a photo shoot around Auckland, and then reception at the Auckland Museum.
Our day began at the boys' place, where John and his groomsmen were ready to roll.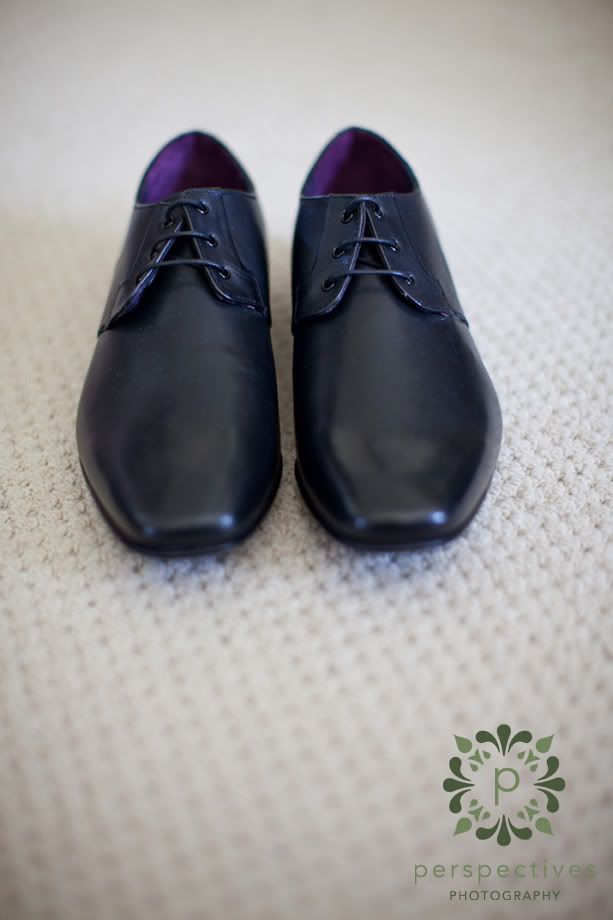 We then raced down to the Hyatt hotel, where Louisa and bridesmaids were looking stunning. We busied ourselves with the detail photos…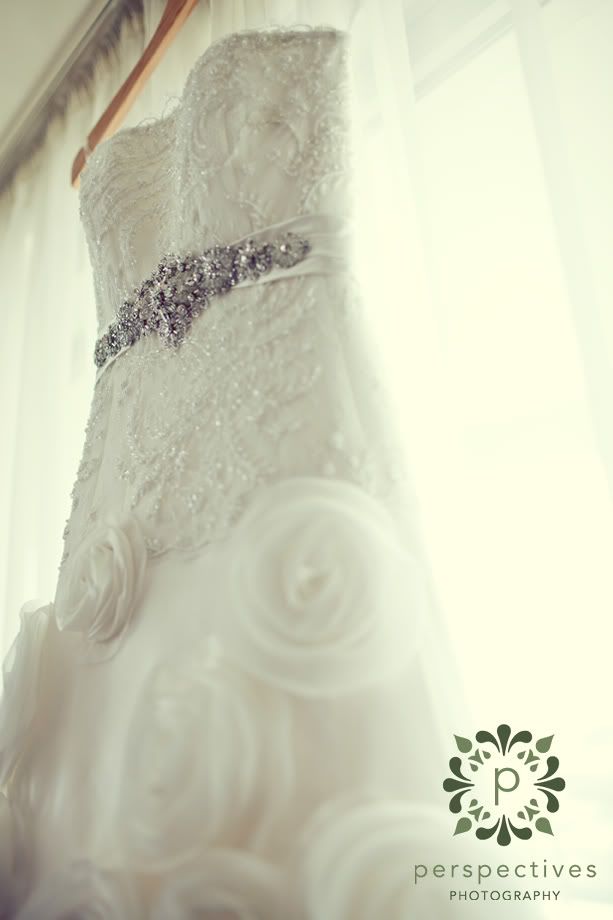 And then it was time for Louisa to put on her gorgeous gown, custom made by our favourite designer – Anna Schimmel. And what a gown it was – exquisite.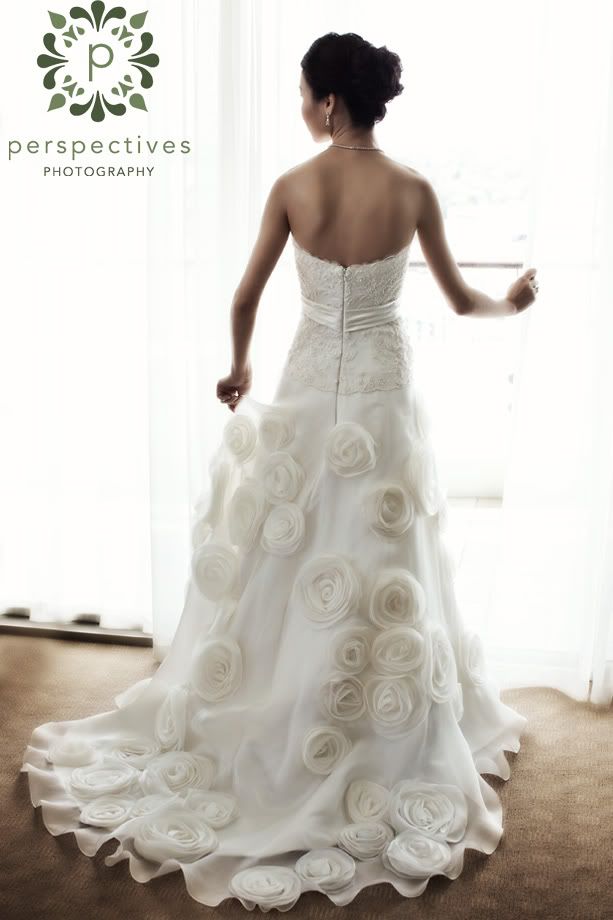 Then it was jewelry on…
And time for a few quick shots before we left – there was some gorgeous window light coming in that really worked with the detailing on the dress…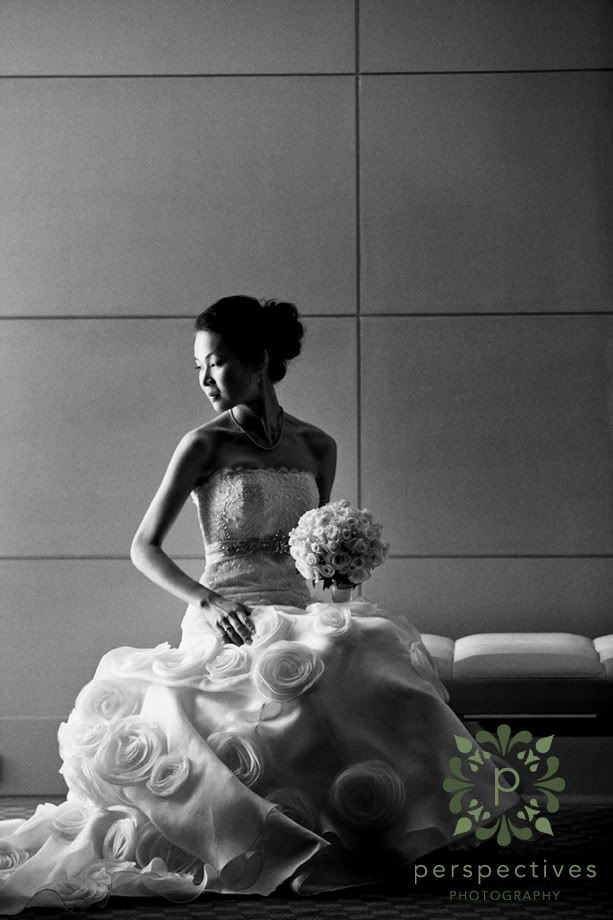 And Louisa just fell into 'classic / elegant / composed' naturally!
Downstairs in the lobby, a few shots with Louisa and her gorgeous bridesmaids..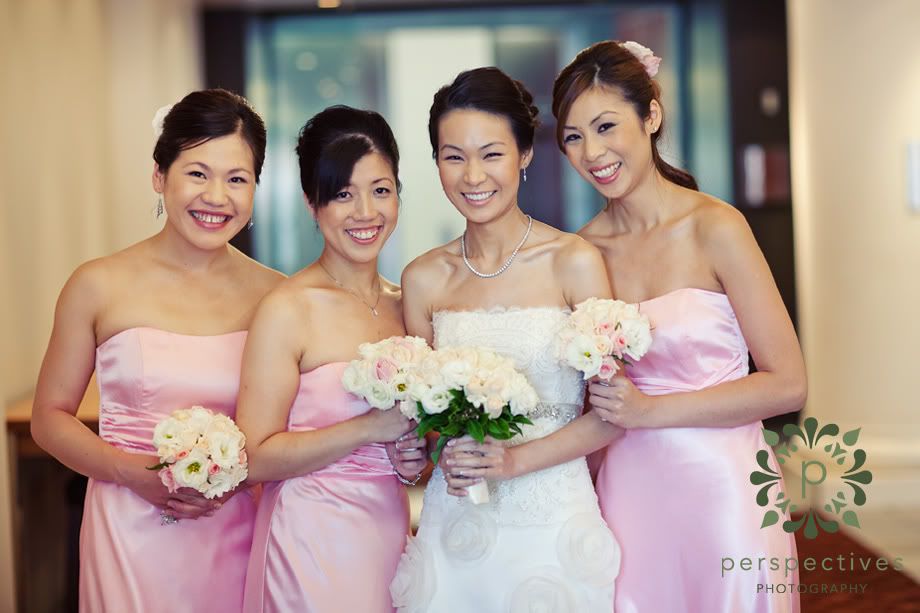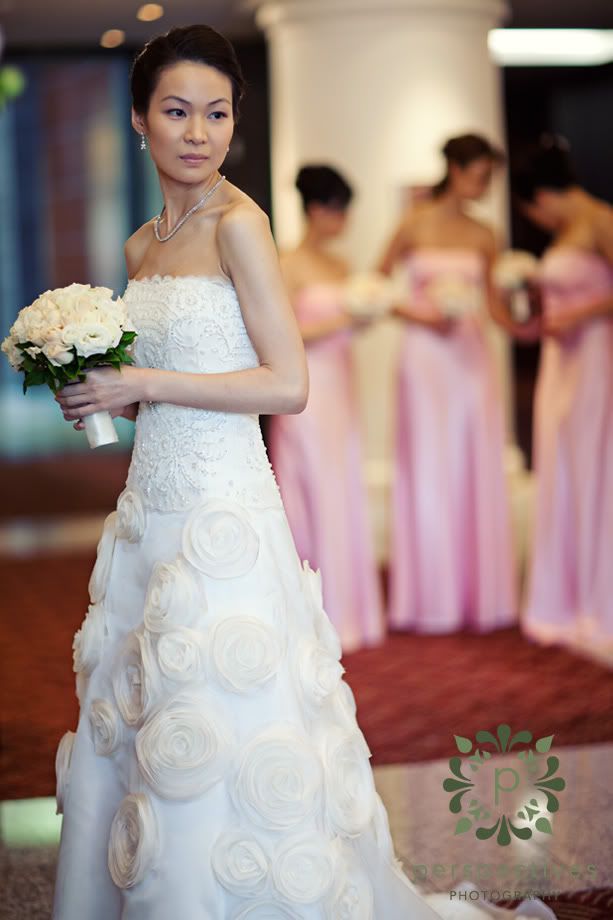 And then off to St. Matthews – where the boys & guests were waiting expectantly.
Inside, there were some patches on sunlight falling through the windows – and as Louisa and her dad came up the aisle, Amber nailed the exposure just as they hit the sun… creating this awesome spotlight effect..
While from the front I was able to catch the other side of the action…
Their ceremony was beautiful – and the priest did a fantastic job, very intimate & interspersed with a very sharp sense of humour!
And the setting… well, what can I say?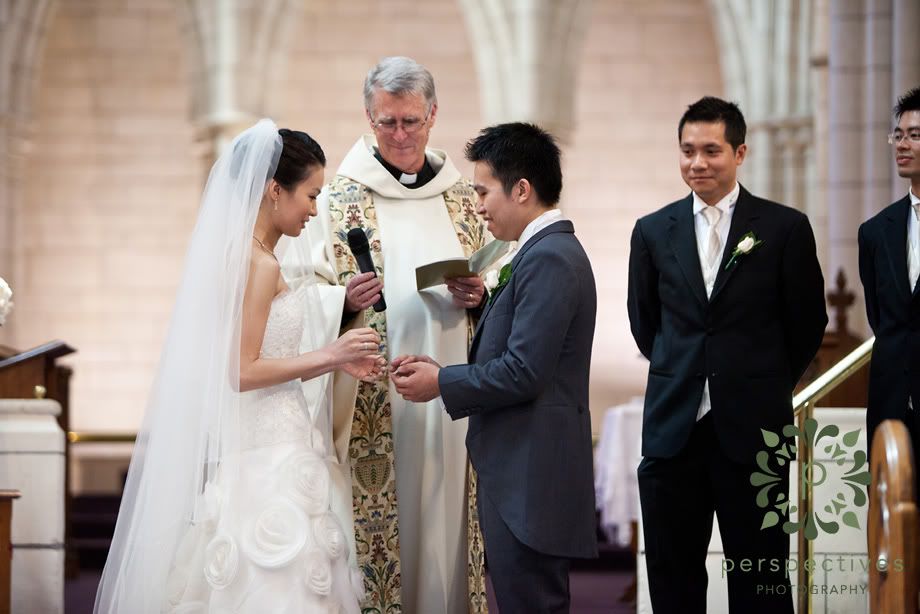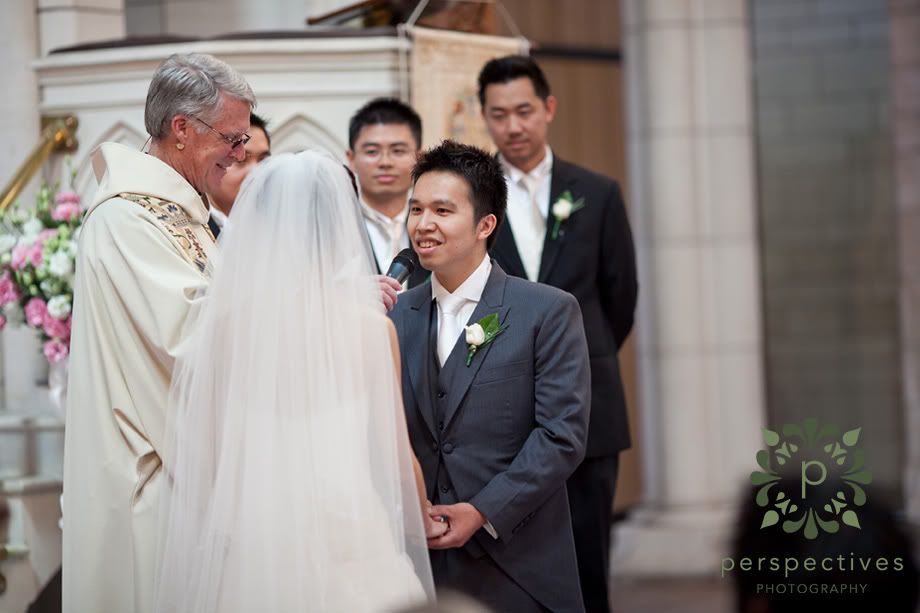 After the ceremony, we headed off for some photos.
At the first location, Louisa was very brave, getting out onto the wobbly, skinny plank over the water… but the results are worth the effort!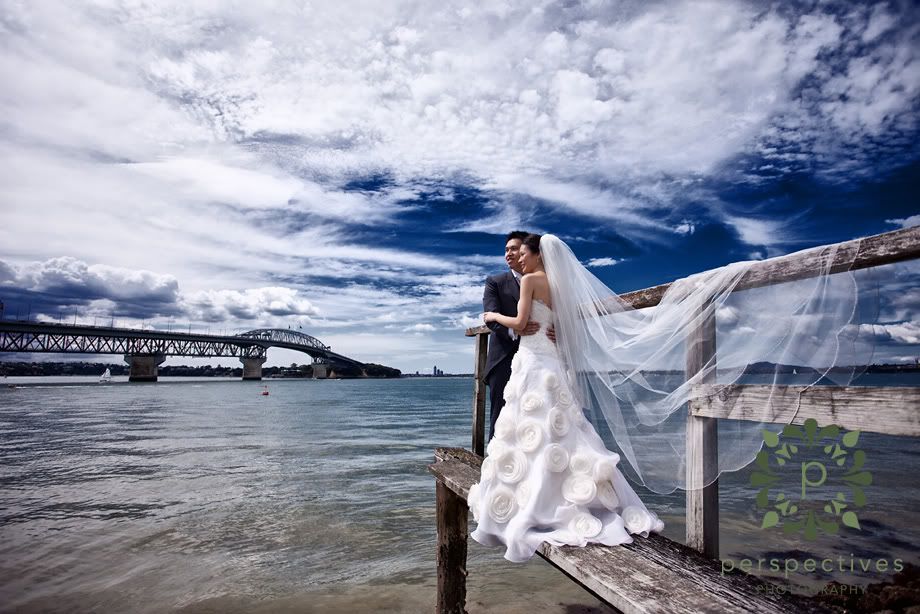 It was SO HOT in the sun outside – so we made for our second location, and the welcome shade.
However… when we arrived, we discovered we were sharing the shade.
With a bunch of sheep.
Which was fine, except for the need to step carefully around all the things on the ground that are naturally associated with sheep!
Eventually, we found a spot clear enough to get everyone in together.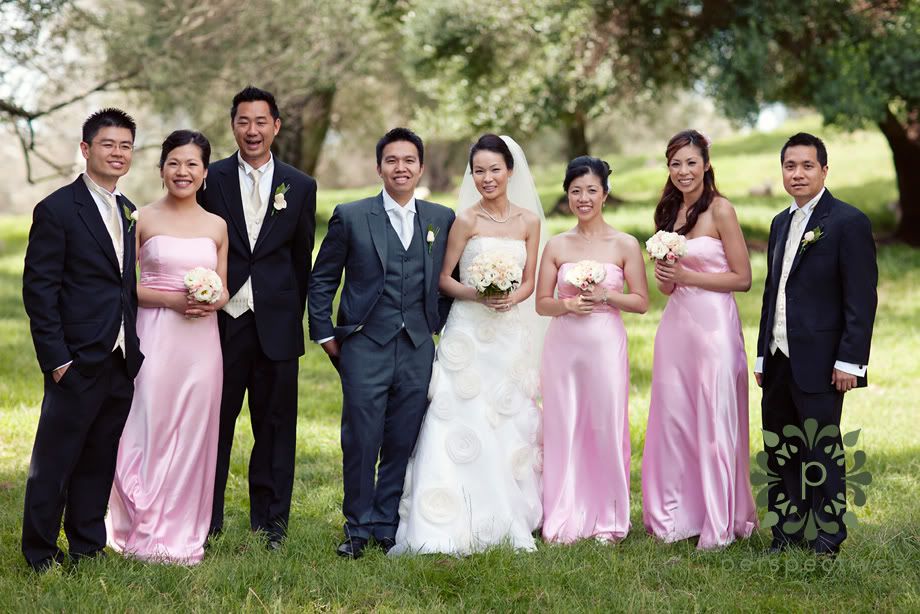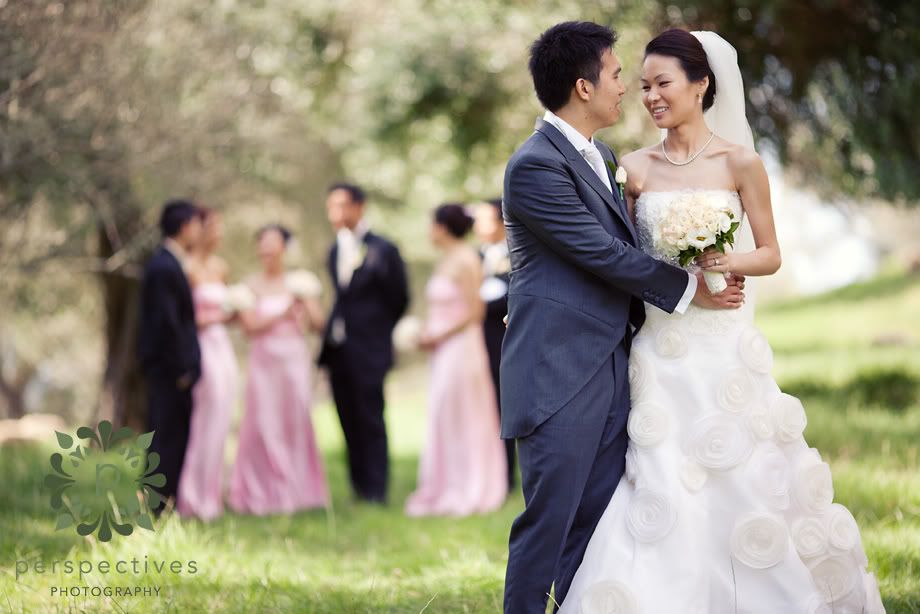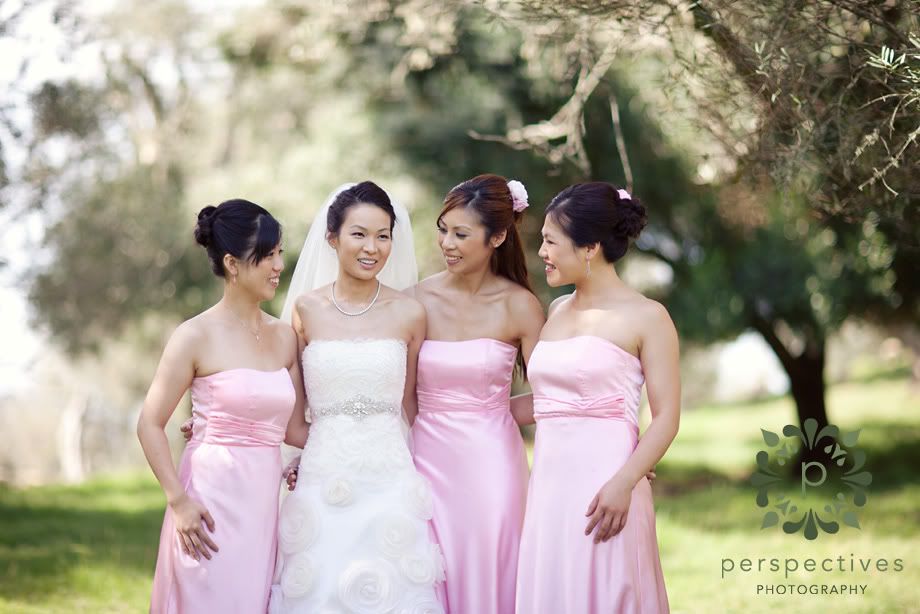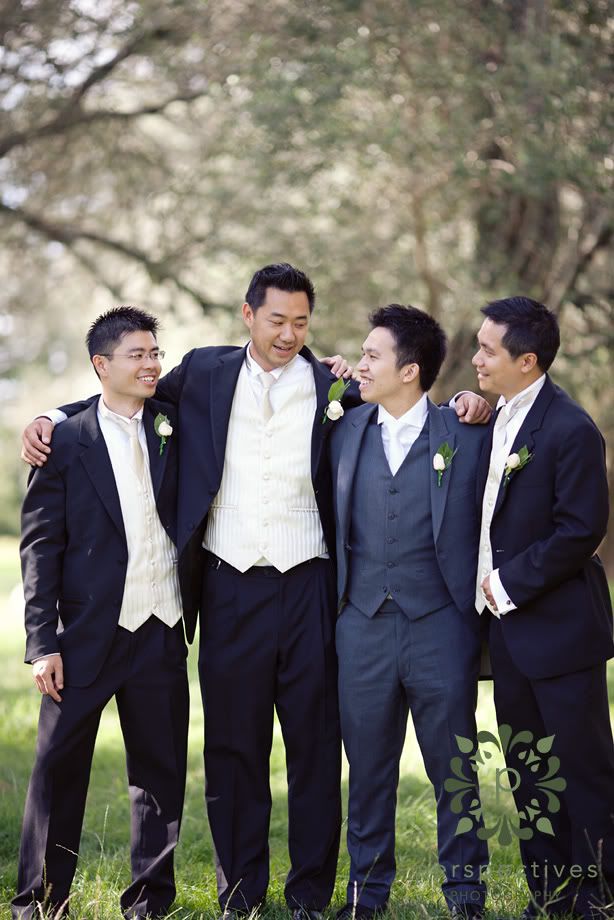 As the bridesmaids & groomsmen made their way (carefully) back to the cars, we sneaked a few more shots with John & Louisa..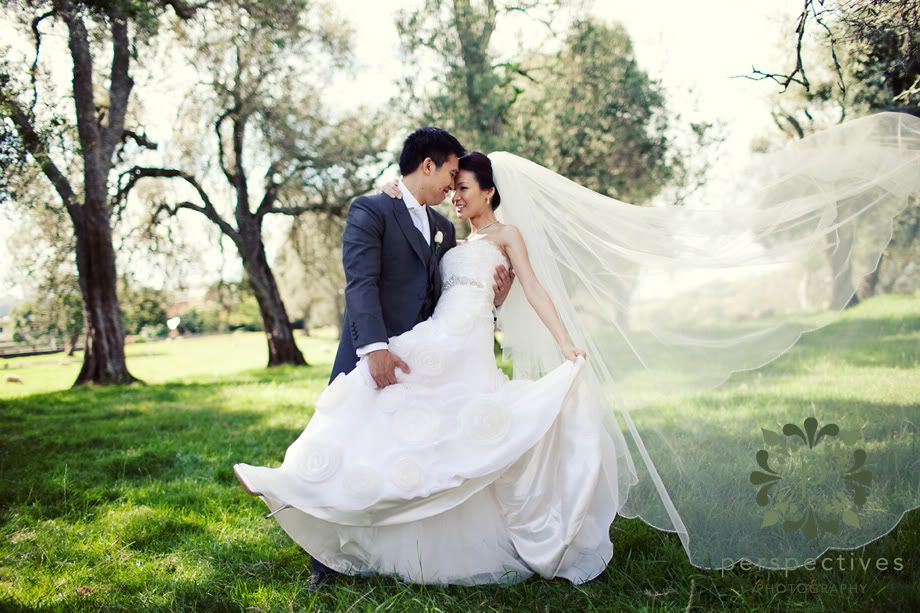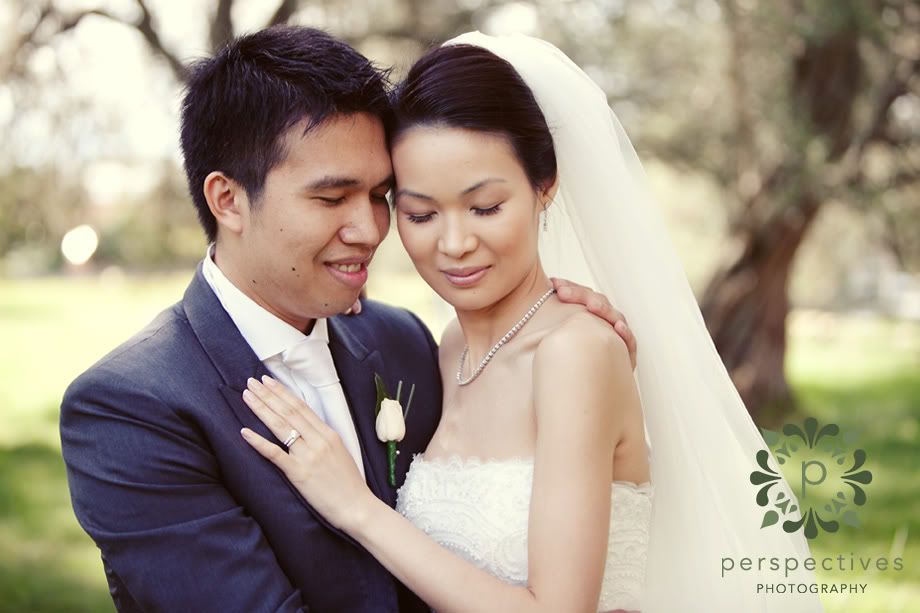 Back in the cars – and next stop the summit… where some epic skies awaited us.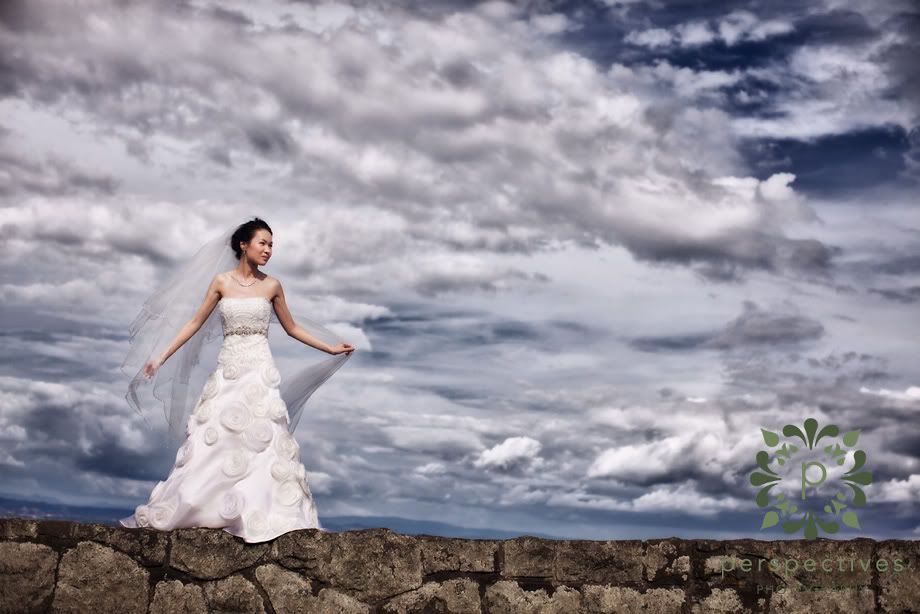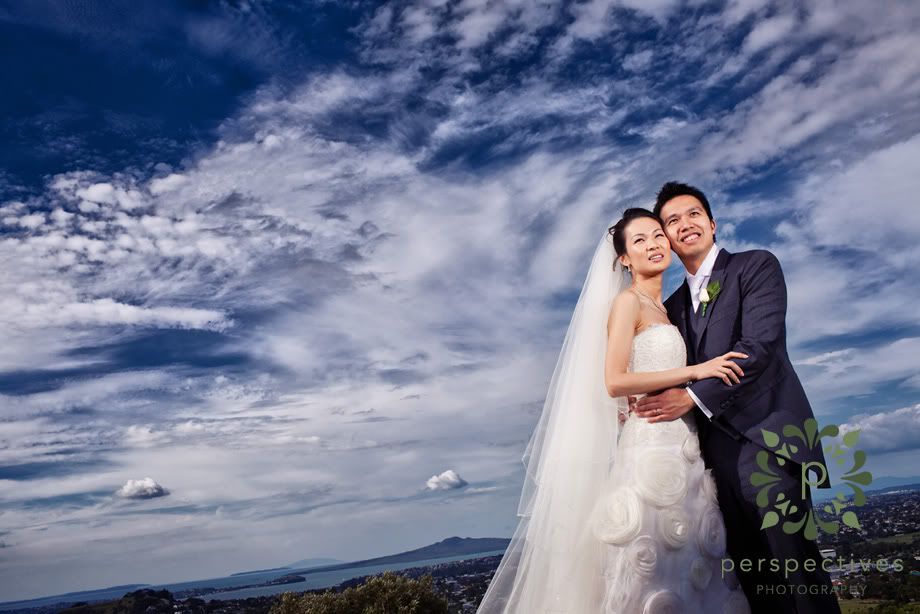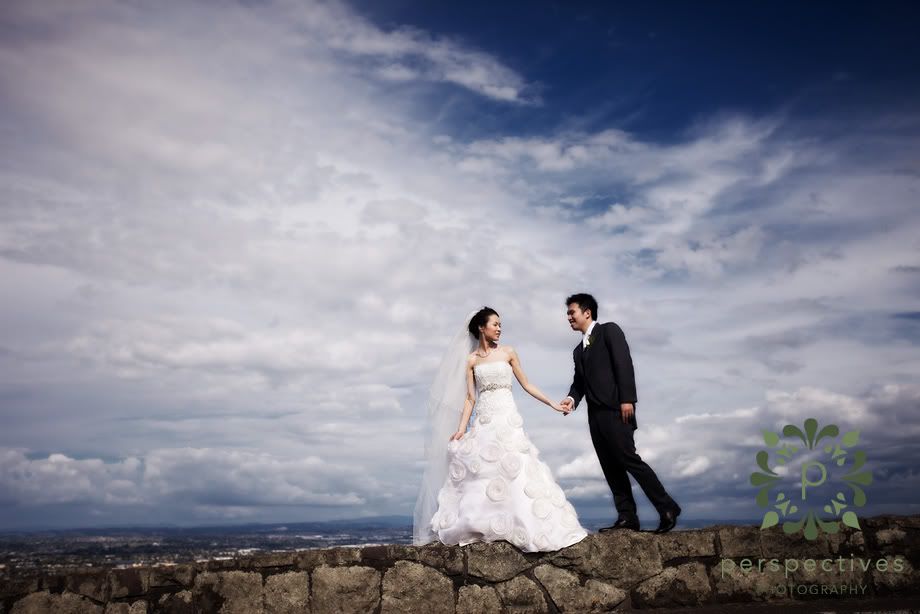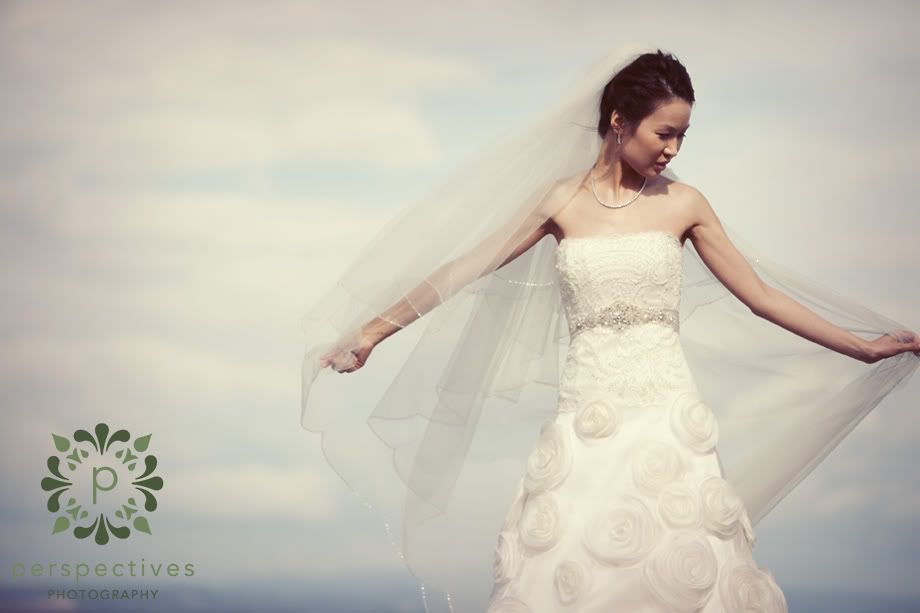 It was nearly time to head back for the reception… so we made our way down to the Museum – where we finished up our bridal party shoot…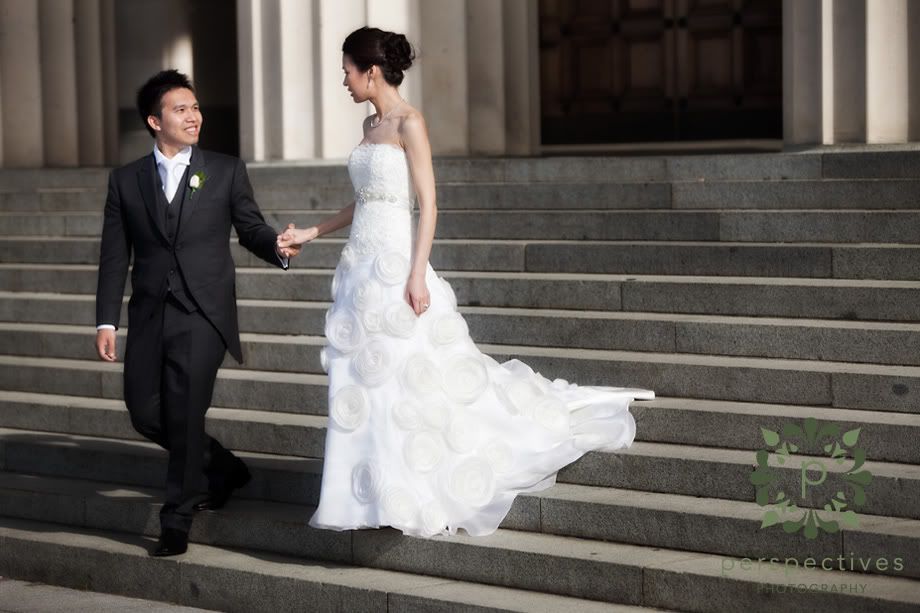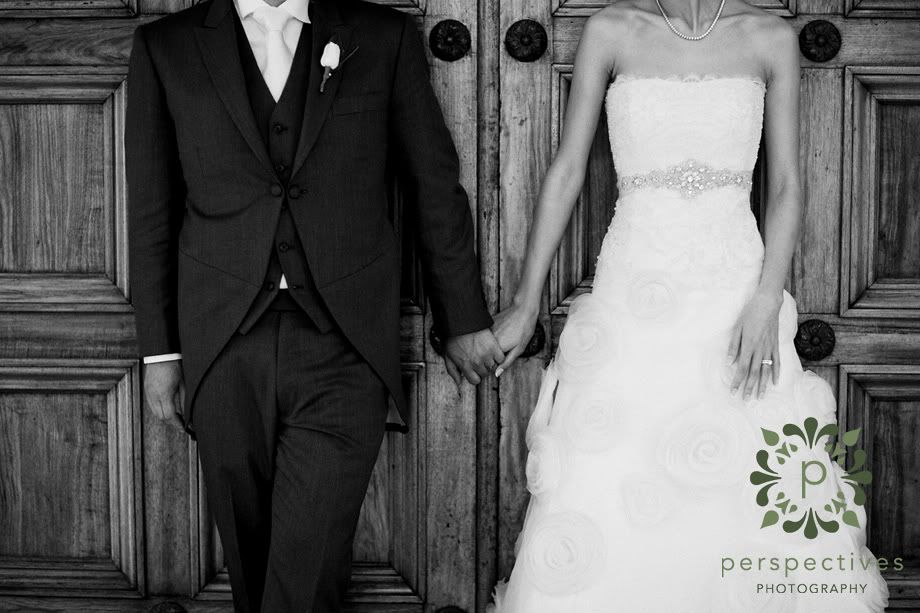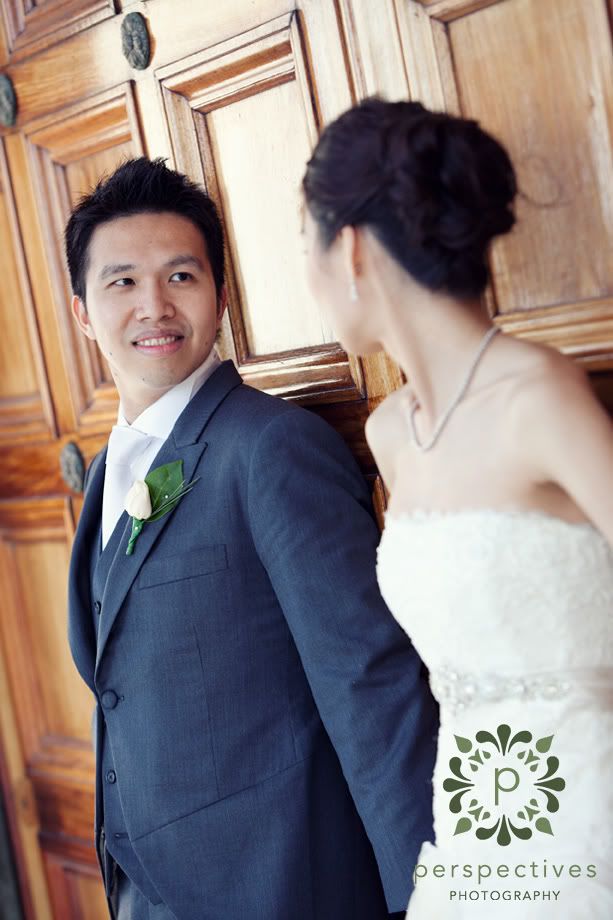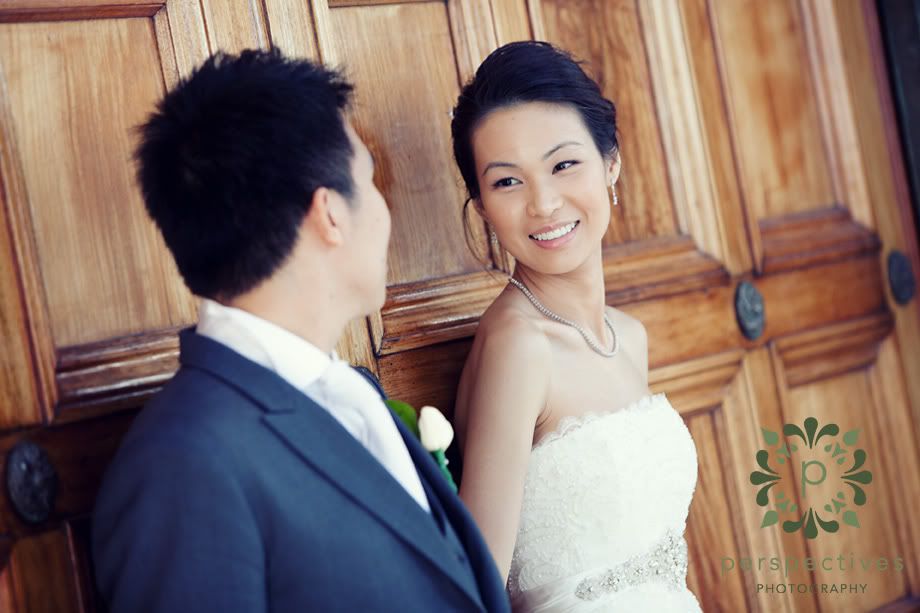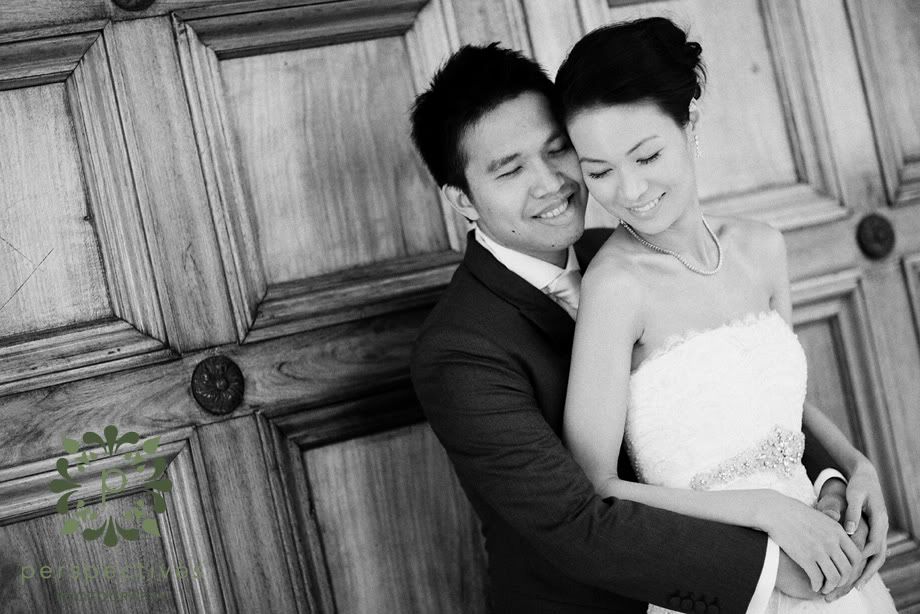 Then… we were really mean – as we said that we were all finished… and no sooner were the words out of our mouths, we noticed some gorgeous light under a nearby tree… so off we trundled for a couple more – thanks guys for being patient with our whims, the shots look beautiful so it was worth the extra few minutes 🙂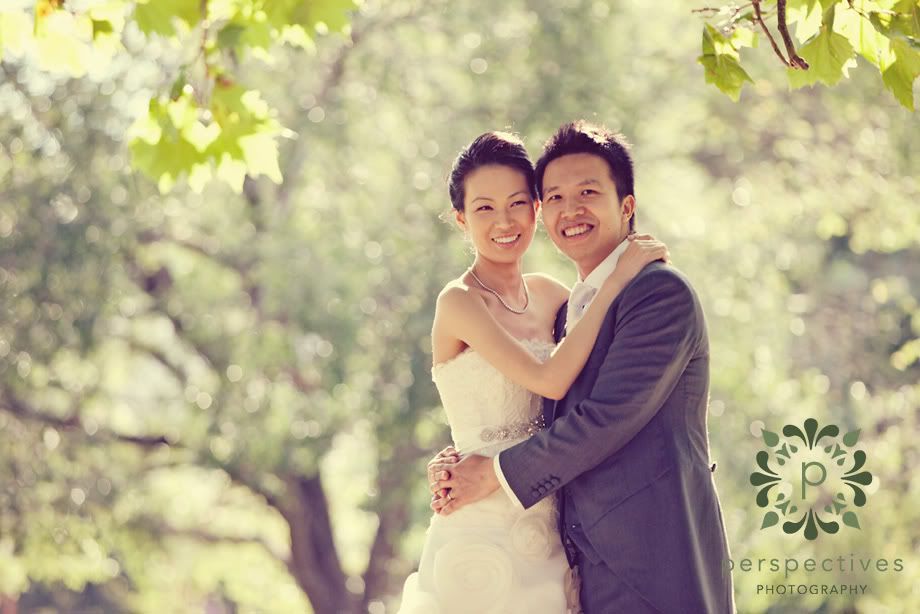 The guests had started to arrive – and we headed inside to catch some candid shots, while Louisa went upstairs to get changed, into a second beautiful gown – that she wore for the remainder of the evening…
The venue was amazing – the room is set in a circle, with 360 degree views – stunning.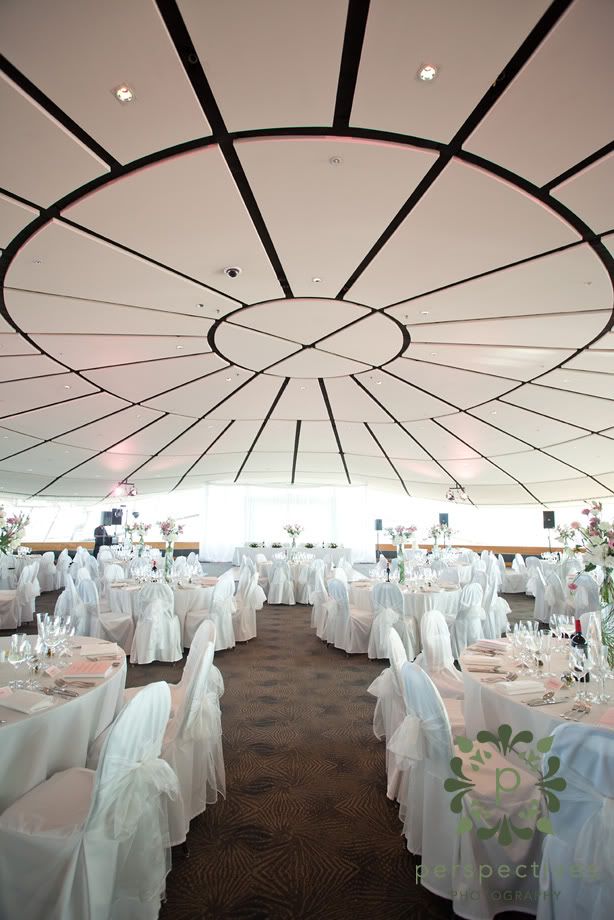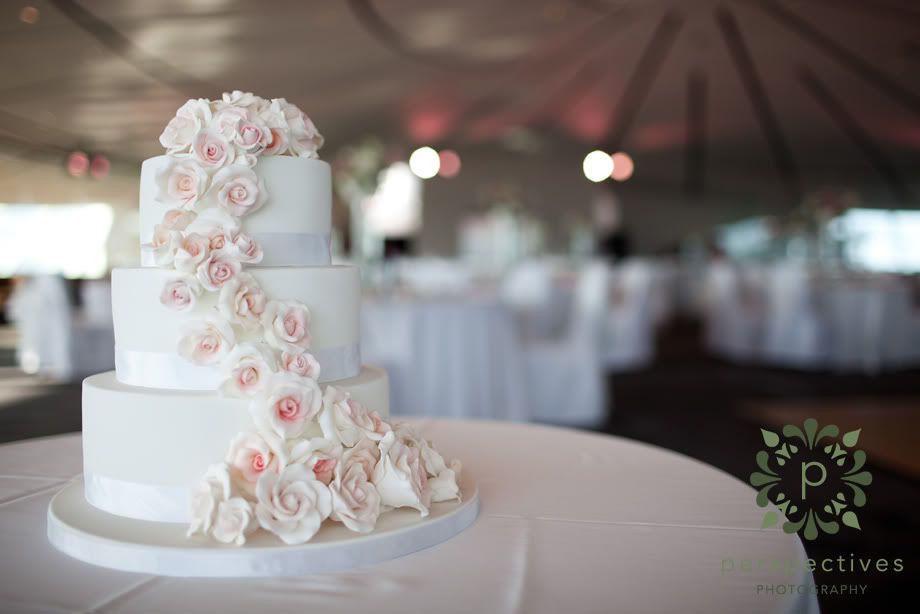 I'm going to start training this little guy up… not only can he take photos, but you should see him dance!!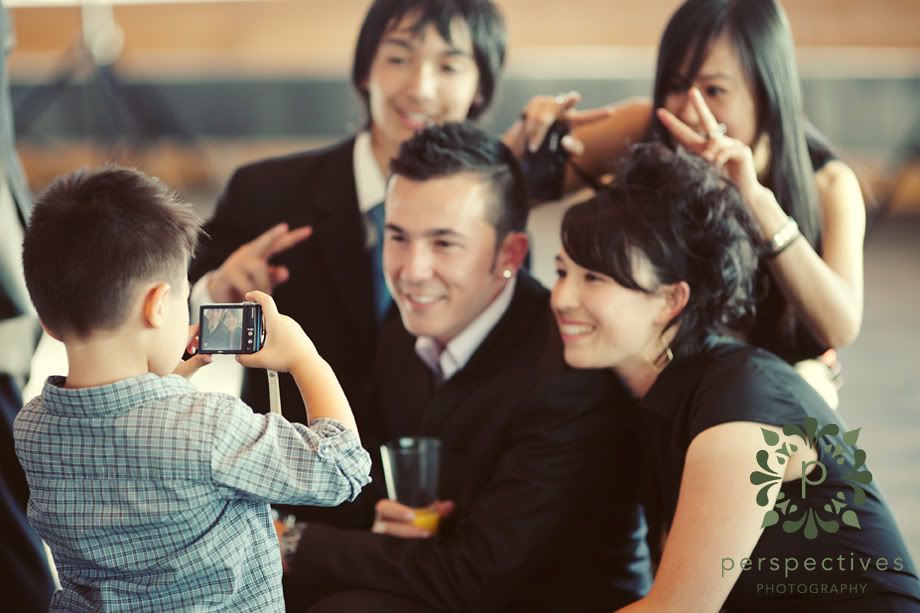 It was time to sit down & sample the gorgeous food (it was AMAZING) – and also the staff & service – top notch. Check out Austins catering for fantastic food & restaurant quality service – we were really impressed.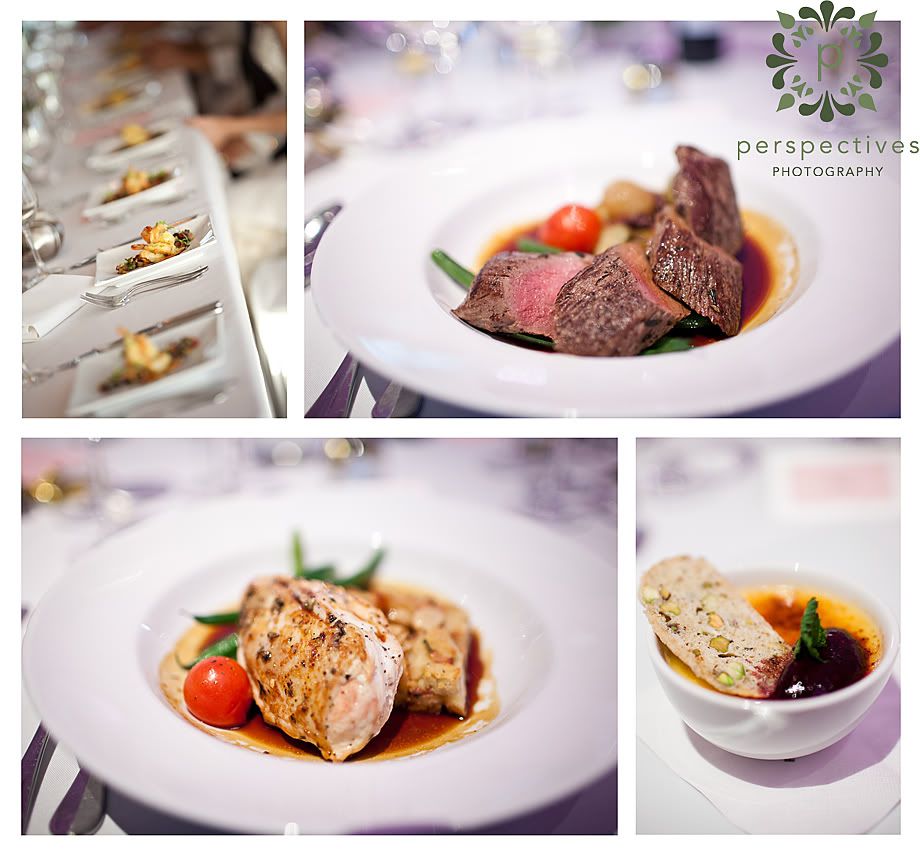 Friends and family gave speeches – which resulted in plenty of laughter 🙂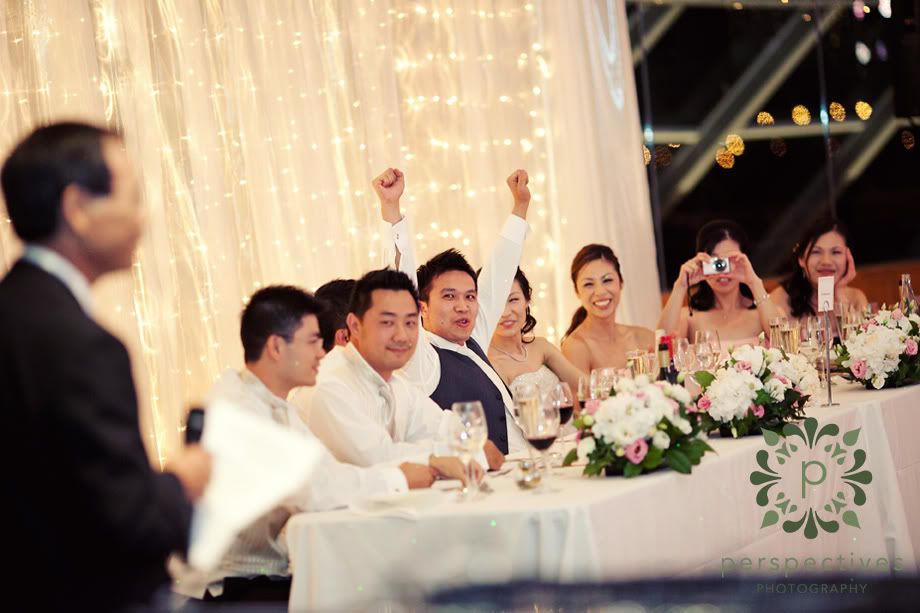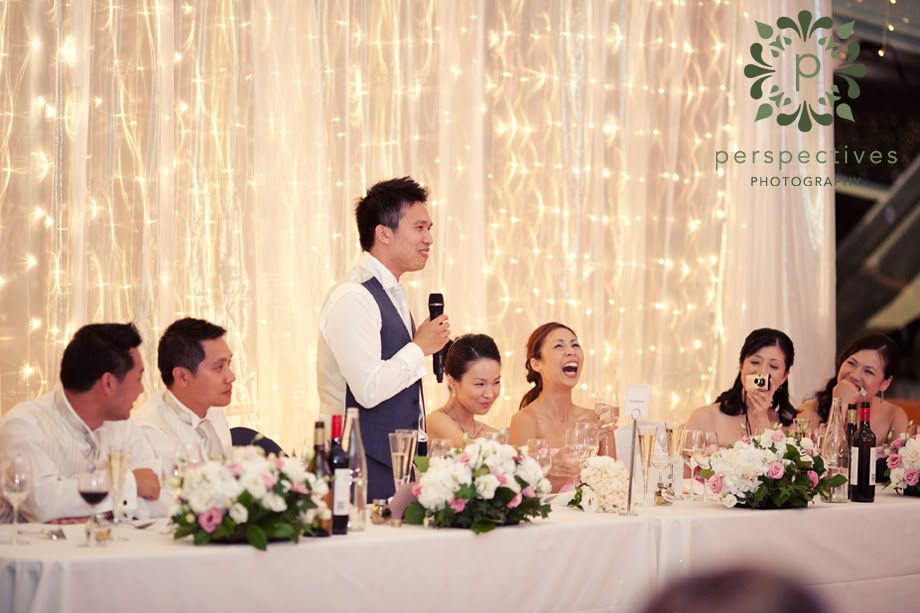 John & Louisa went around all the tables to talk with each of the guests, and a toast at each one (luckily, they were still walking in a straight line when they headed back to the bridal table!)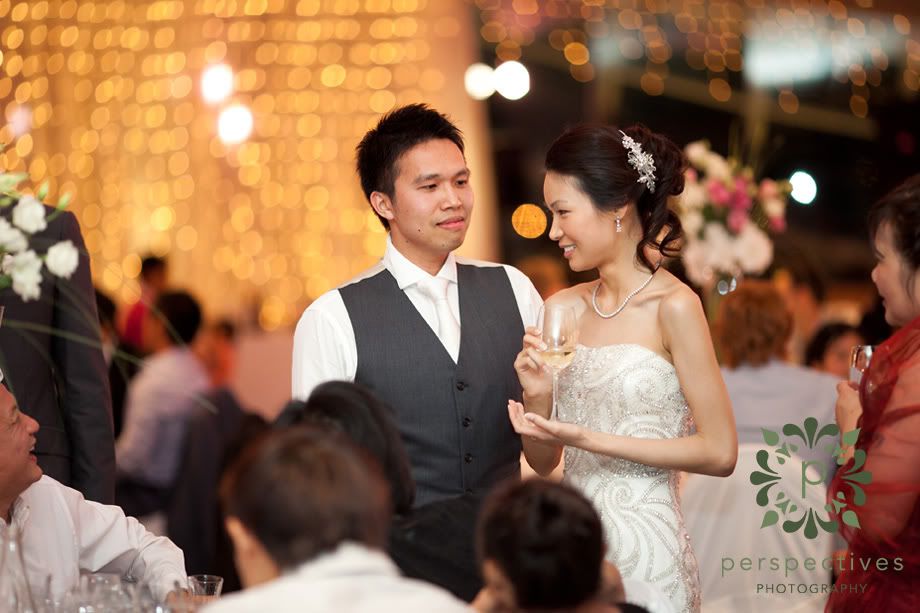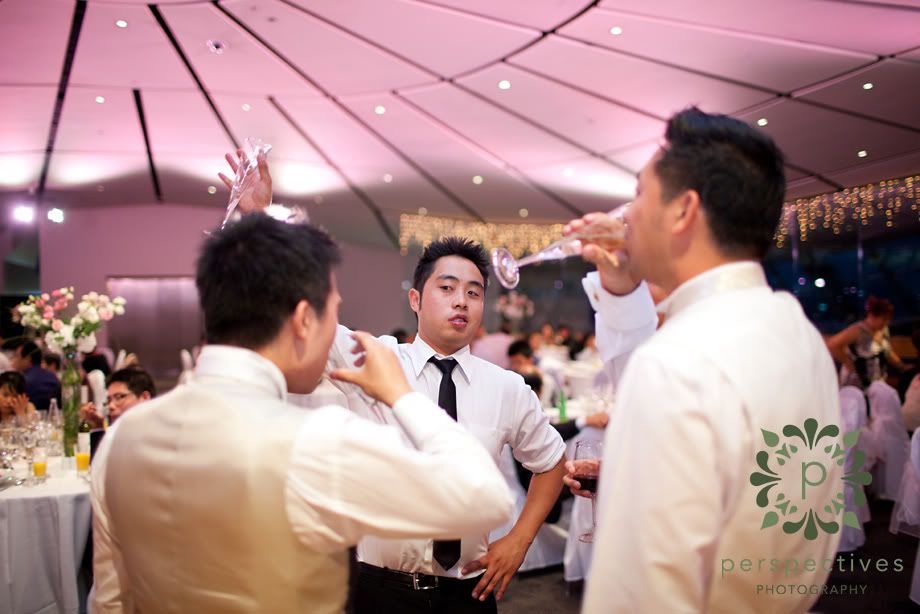 Just as the sun went down and the last light was fading from the sky, we stole them for a quick photo behind the fairy light curtain – they were all reflecting off the glass, and the warm tones of the indoor lighting makes for an electric blue sky outside..
There was a little commotion going on towards the dancefloor… so we headed over… to discover that our little photographer from above in this blog post.. was putting on some dance moves, much to the delight of the crowd!


DJ Andy Wilson was quick to notice, and shifted the tempo up a few notches..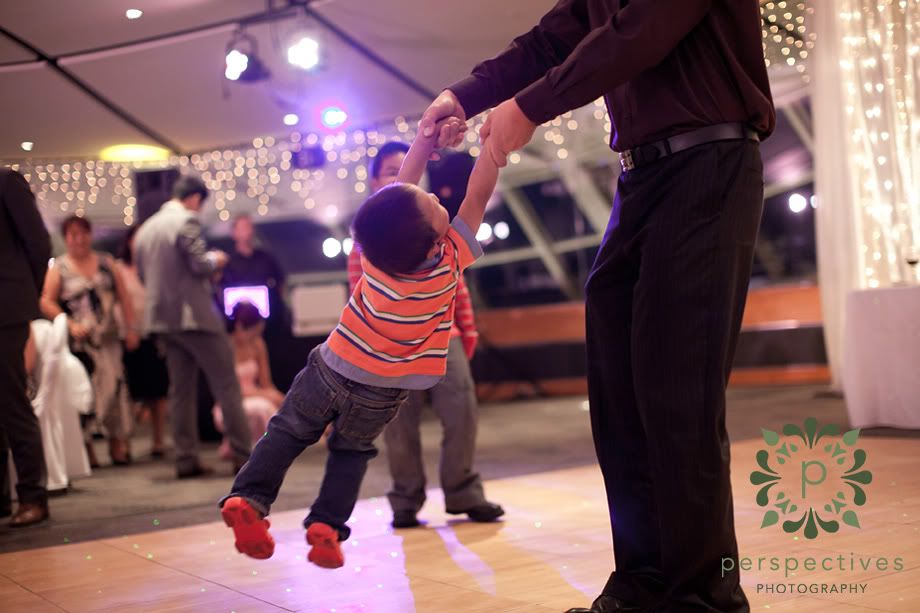 So cute!! These kids kept going all night too… oh to have those same energy levels!
John & Louisa cut their wedding cake, and did the traditional 'feed each other a piece of cake'… as I shot this image, I managed to catch a guest's camera flash at the exact same split second – making for a great backlight!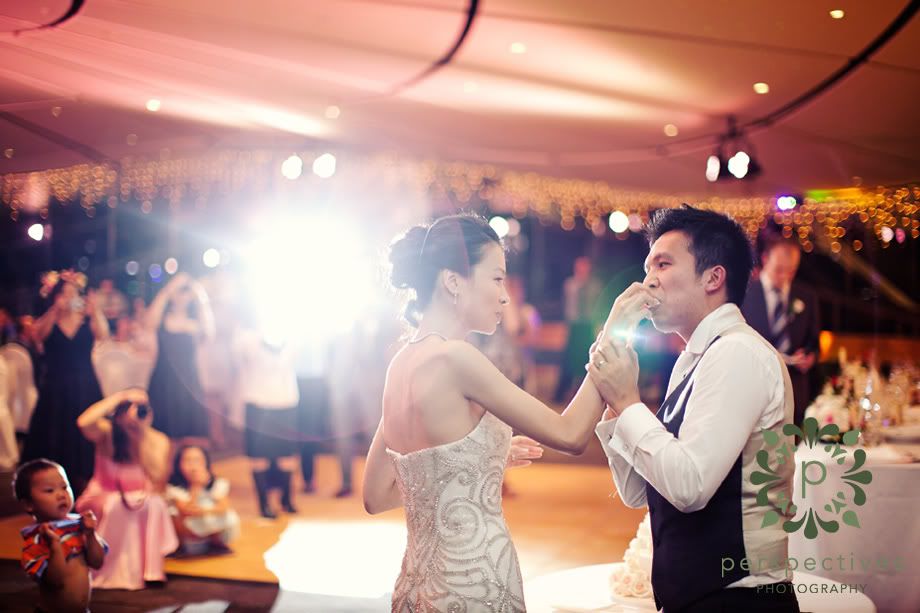 Then the dancing got underway – beginning with a lovely father / daughter dance..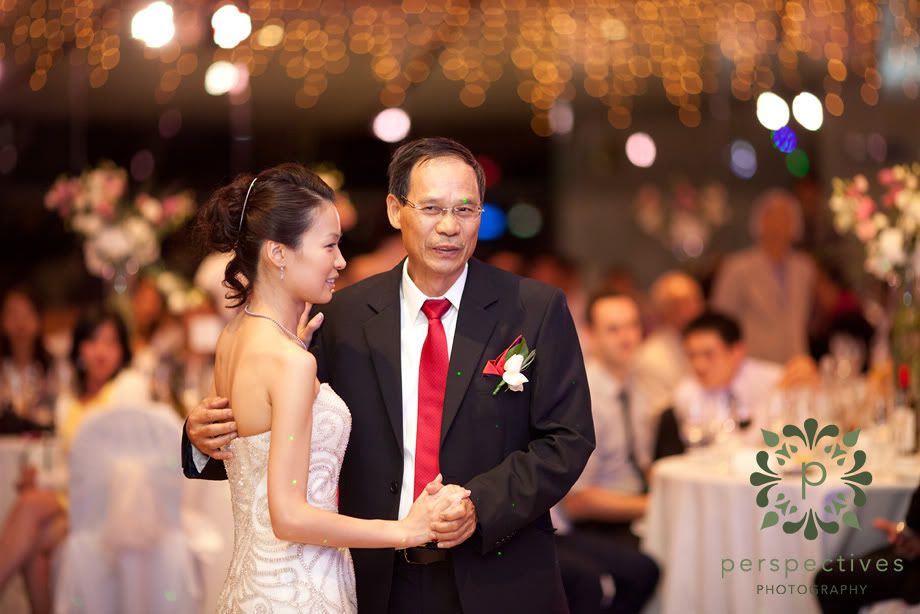 And then John & Louisa's turn to impress…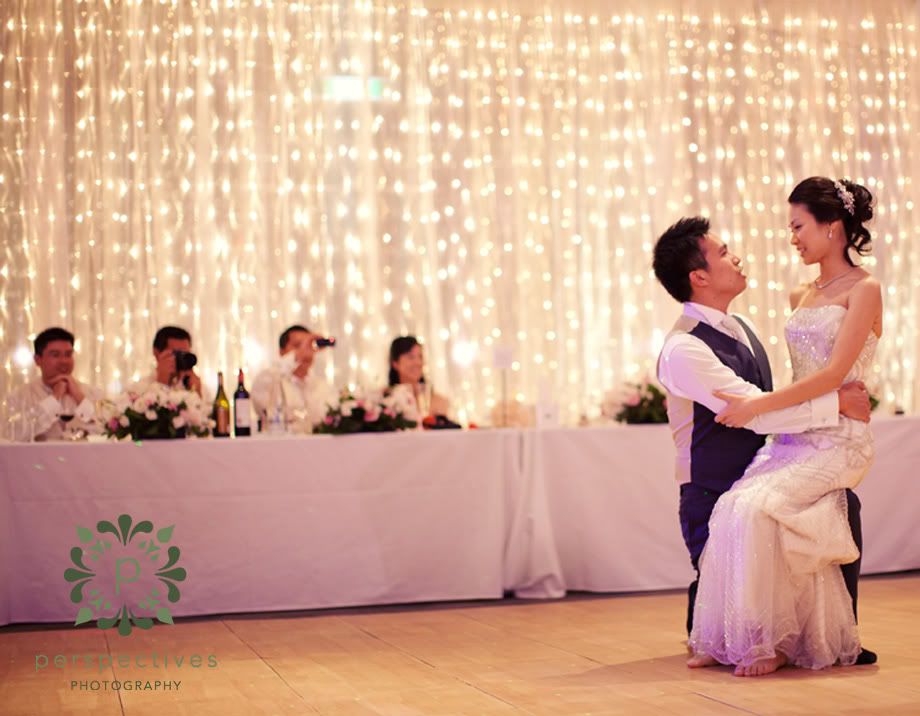 After which their guests came and joined them on the dance floor, and the party was well underway!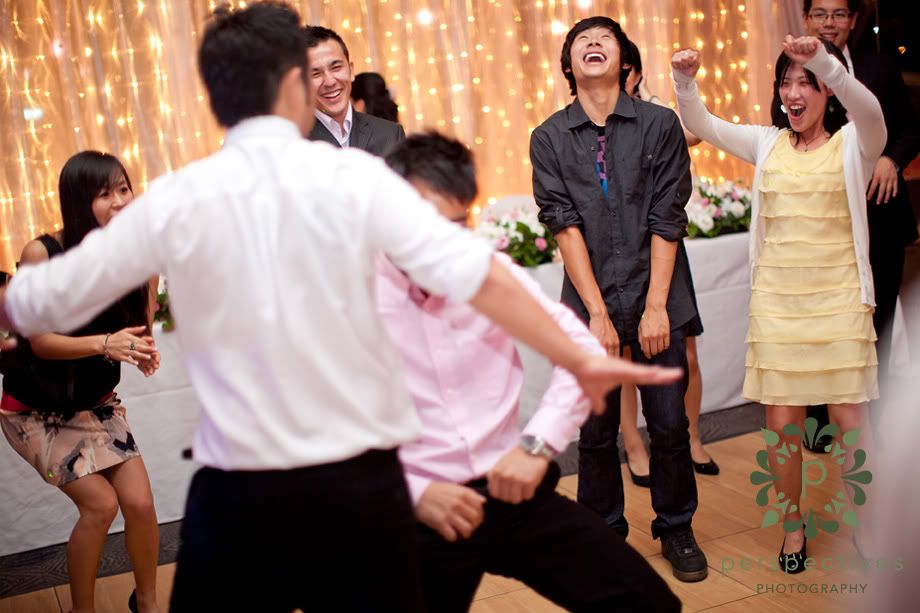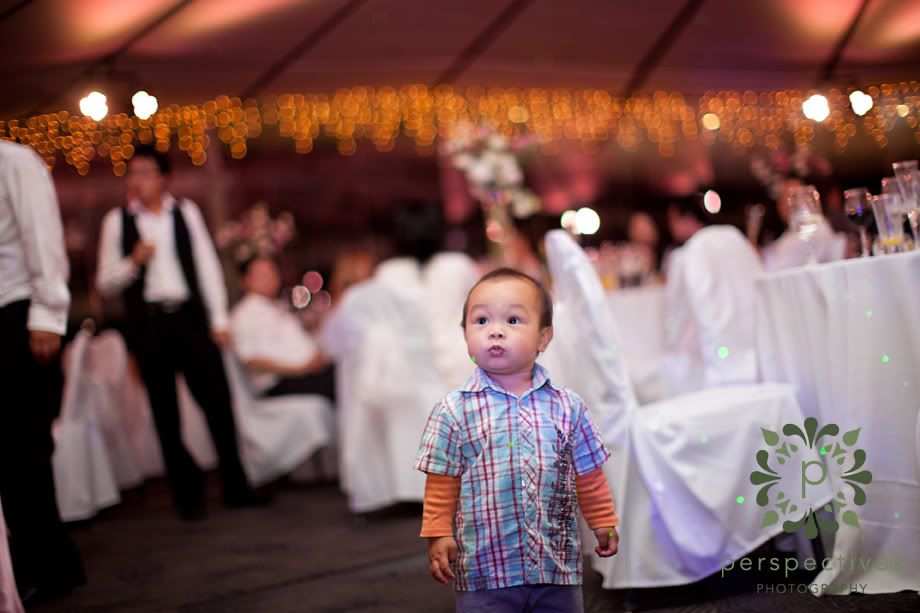 And so on, and so forth – partying on into the night!!
Fast forward >>>>>>>>>>>>>
Two days passed >>>>>>>
And then today, we caught up with John & Louisa again, for a 'Trash the Dress' shoot down at Karekare Beach – before they head back home to London on Friday.
This is really a 'sneak peek of the sneak peek' – but I couldn't resist just sharing a couple of them now…
So here's what we did today:
Anna: You'll be pleased to see we kept your gown dry…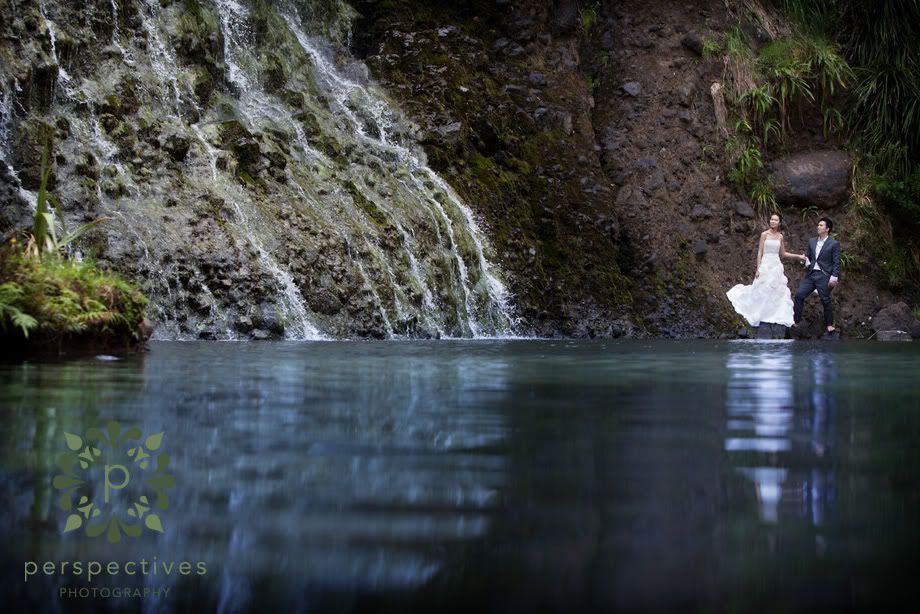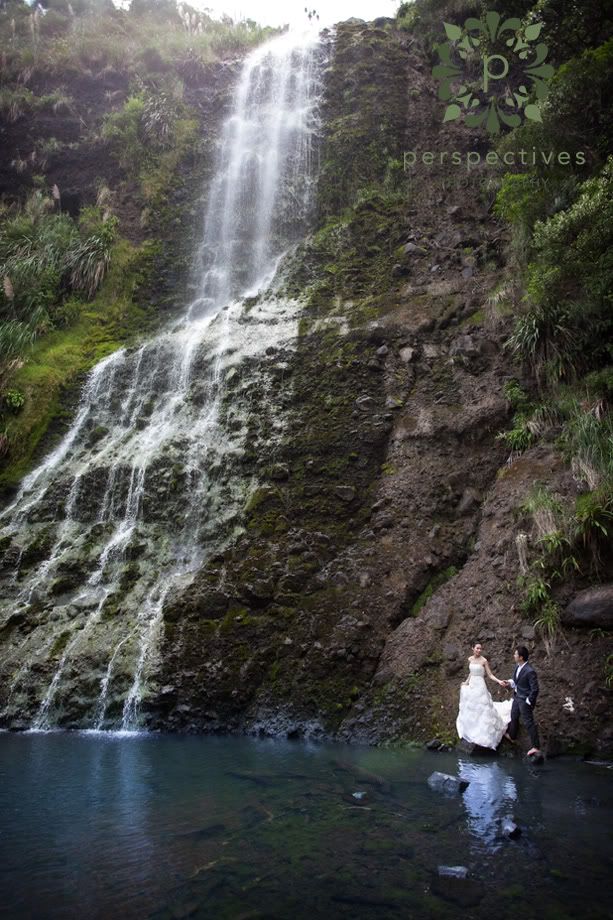 But Louisa's second dress maybe got a little wet…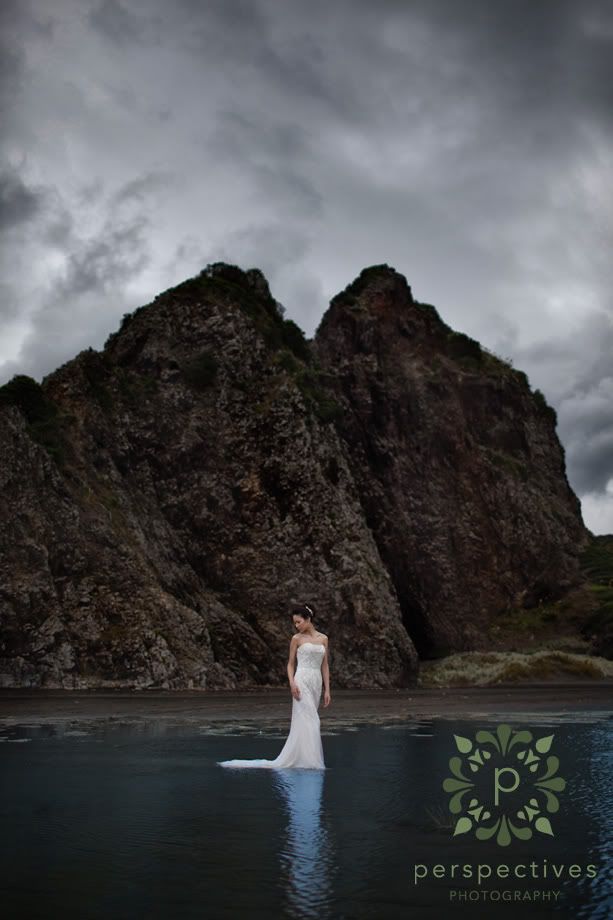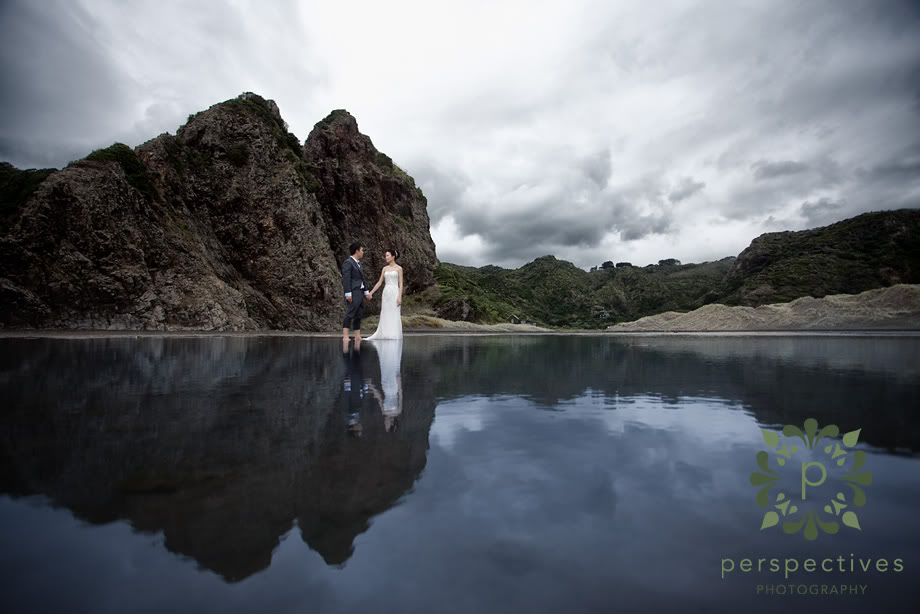 And there'll be more from this shoot in a later blog post 🙂
Enjoy this little collection of photos from your day(s) – and we'll have more for you soon!
Isaac, Amber, and Melissa.