So You Wanna Be A Wedding Photographer..
We often get emails come through, asking us about gear / photography / tips / stuff.
Most times, the opening line is:
"I've just booked my first wedding"
Which is cool. Everyone needs to start somewhere! So use this blog post as a starting point, and a few things to think about.
Obviously, you're not going to rush out and buy everything we've got here. This gear has been accumulated over a long time, and slowly pieced together.
But – there are a few things that I'd consider to be absolutely essential – and most of them relate to backup. We'll get to that.
Generally, people ask us "If there is one lens I should buy for weddings.. what would it be?".
We have 4 lenses on our person at every moment of the wedding day, as we shoot with 2 cameras each.. so it's a tricky one to answer.
However – Lightroom statistics tell me that this is the order of our most used > least used lenses.
(excuse the crappy P&S photo – it's all I have when all my lenses are in the photo!)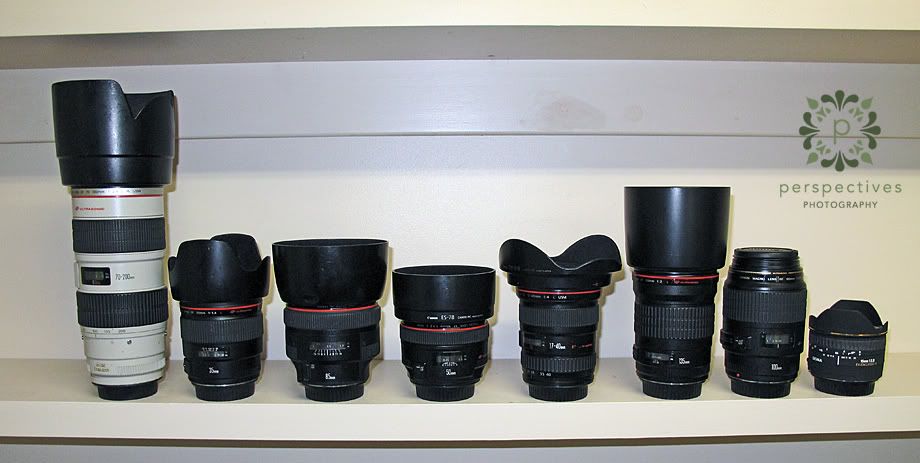 So… in order of most used to least used – our lenses are:
70-200mm f2.8L IS
35mm f1.4L
85mm f1.2L
50mm f1.2L
17-40mm f4L
135mm f2L
100mm f2.8 macro
15mm f2.8 fisheye
However… if you came to me and said "I'm shooting a wedding, which lens should I buy"… I'd say… "buy a second camera".
Backup is THE MOST important element of any wedding. On the wedding day, that means a backup camera body, spare batteries, spare CF cards, etc etc. If something goes wrong, you need to be able to keep shooting without losing a beat. Even if you just grab a second hand body off TradeMe – get a backup.
Our cameras we use:
4 Canon 5DmkII's – we each have two of these on us all day. Because we're shooting with mainly prime lenses, it means we have a fast way of changing from a zoom lens, to a wide lens. It also means spreading out the coverage between 4 bodies – so that if a CF card corrupted, there would still be 3 cameras with that stage of the day recorded. We also have a 30D and a 40D that sit in the car as additional backups.
So get a second camera, and then think about lenses. If you've got no money left after buying the backup camera – get yourself a 50mm f1.8 lens. The "plastic fantastic" – they're about $200 and for what you pay, you can't buy a better lens.
Speaking of backups… it's also super important to buy:
A second battery (and third) for your camera.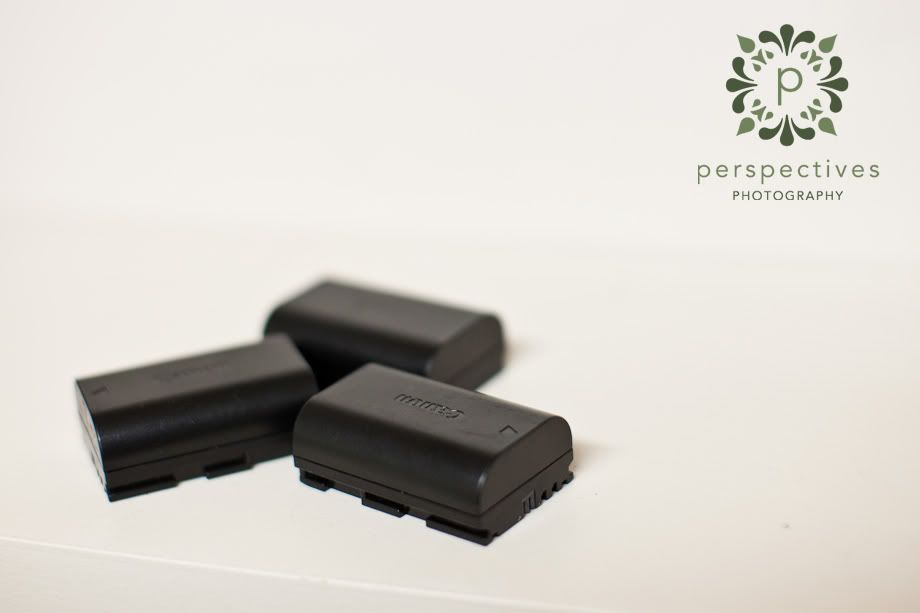 And more CF cards than you'll need. We use 16GB and 8GB cards – so that we can spread the images across multiple cards.. if one ever went bad, we wouldn't lose as many shots as we might on a 32GB or 64GB card.
Usually, we shoot about 70GB of images at any given wedding.
When you get home from the wedding – back up again!
Our CF cards don't leave our person until they've been multiply backed up. If we go out for dinner on the way home, the CF cards come with us. If we go into the service station to buy gas.. the CF cards come with us.
Once home, the cards are uploaded to the computer. They're then copied onto another computer, and our server.
We back them up onto 2 external hard drives – which are then disconnected (if there's a massive power surge or lightning strike, you don't want stuff connected to your computer. One of these drives lives in our car, so that we've got something off-site. Finally – the RAW files are backed up onto DVDs.
I've seen too many external hard drives fail, to trust them entirely for backups. The DVD burning process takes about 3 hours, and up to 20 discs. They are stored off site. I can't stress enough the importance of an off-site backup. If someone breaks into your house, and steals your computer – they'll likely take an external drive that's lying around too. Or – if there's a fire… it won't discriminate between backups & originals. Store stuff offsite too. Take them to a friends place, your parents, your work, whatever.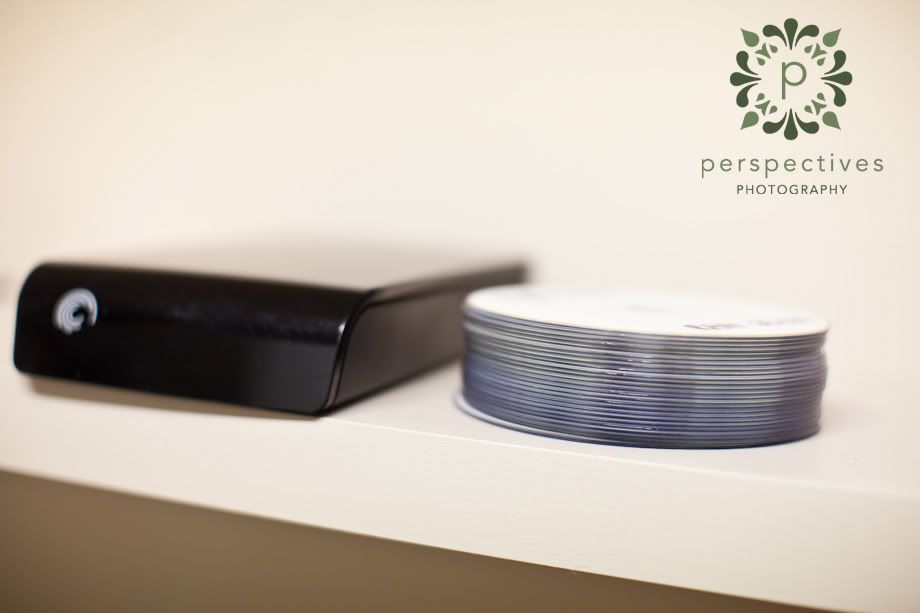 Finally – back up your finished JPGs in the same way, once the wedding is post-processed.
So… if you're off to shoot your first wedding:
1st – ensure you have a backup camera body.
2nd – ensure you've got spare batteries, and plenty of CF cards.
3rd – if you've still got spare money – now go play lenses. 70-200 is a brilliant workhorse lens. We had a 24-70mm 2.8 as well, but it was crap to focus and I hated it – but loved the length. If you can find a sharp copy of a 24-70mm, buy it.
4th – Backup all of your images from the day, in multiple locations
5th – Give your happy clients their photos that you haven't missed taking / lost afterwards because your batteries went flat or your computer crashed!
From a gear point of view, that's about it.
In terms of posing / managing groups / bridal portraits / lighting etc – consider coming along to one of our workshops later in the year, where we'll go right through a wedding day, with models, and the chance to shoot hands on.
We can also do one-on-one mentoring – flick us an email if that's something you'd be interested in.
Happy shooting!!
Isaac & Amber.