Sarnia Park wedding photos – Rochelle & Tony's wedding sneak peek!
Hi guys,
On Saturday, we headed out to Sarnia Park in Cambridge to photograph Rochelle & Tony's wedding.
The morning kicked off with Tony proving you can indeed use superglue in your wedding clothes, and not get any on you. Thanks to the broken cufflink for providing an avenue to prove this theory!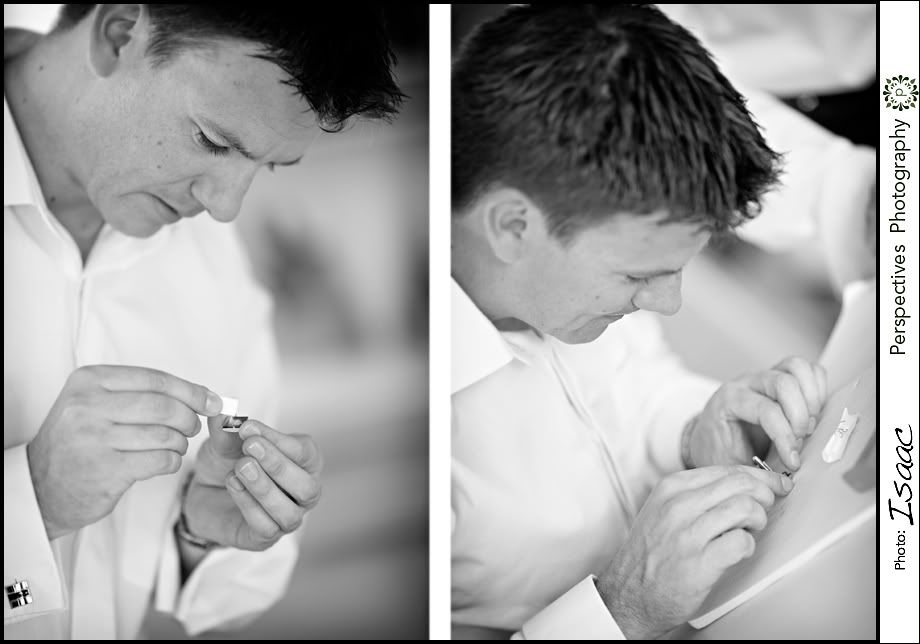 In the background of this shot, you can see the fence – running along the right hand side. This has just been built – by them – all 300+ metres of it!
Fantastic effort!
Then it was off to Sarnia Park – where we caught up with Rochelle, looking gorgeous.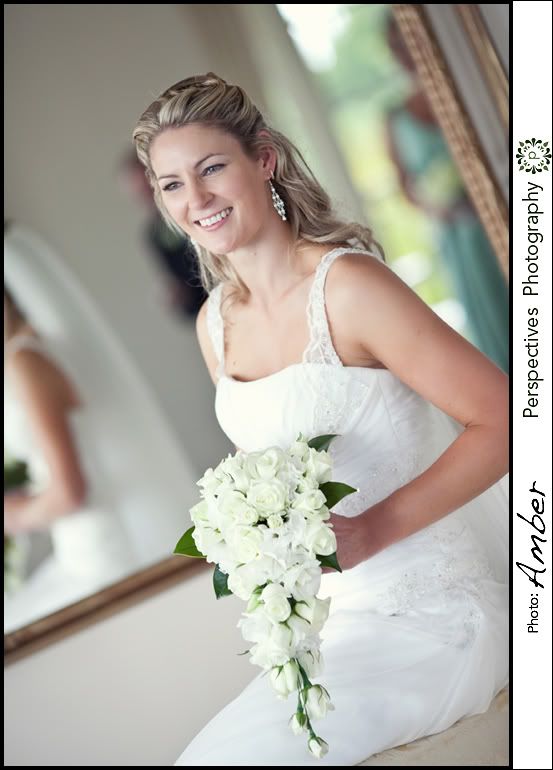 After explaining to Dad who the buttonholes were meant for…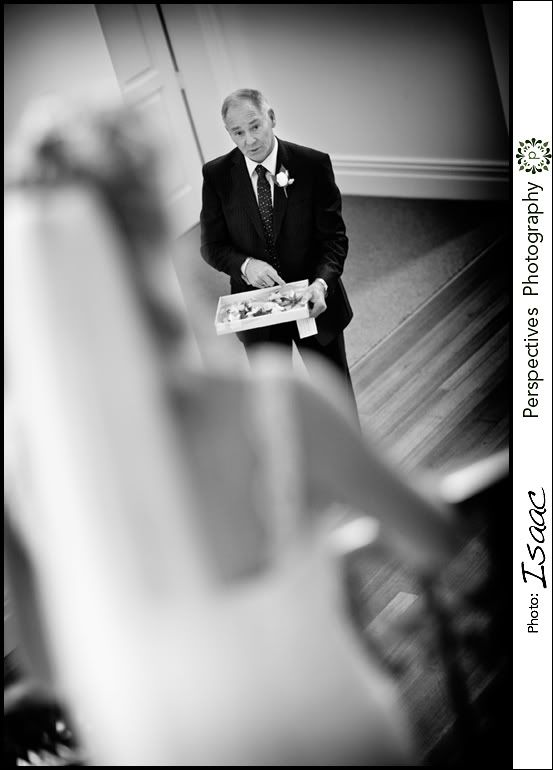 She received a yellow rose & letter from Tony:
Which was the closest we came to catching her crying all day!
Down on the Cherry Blossom lawn, the guests had arrived, and Tony was waiting patiently.
Pam Bayes, their celebrant, has a fantastic way of keeping the groom with his back to the aisle as the bridesmaids come along, and then turning around just as the bride is at the far end of the aisle. I LOVE this – it makes the anticipation & emotion that much greater!
The ceremony was beautiful – heartfelt and real. Although Pam didn't quite manage to get Tony or Rochelle crying, the guests made up for it 🙂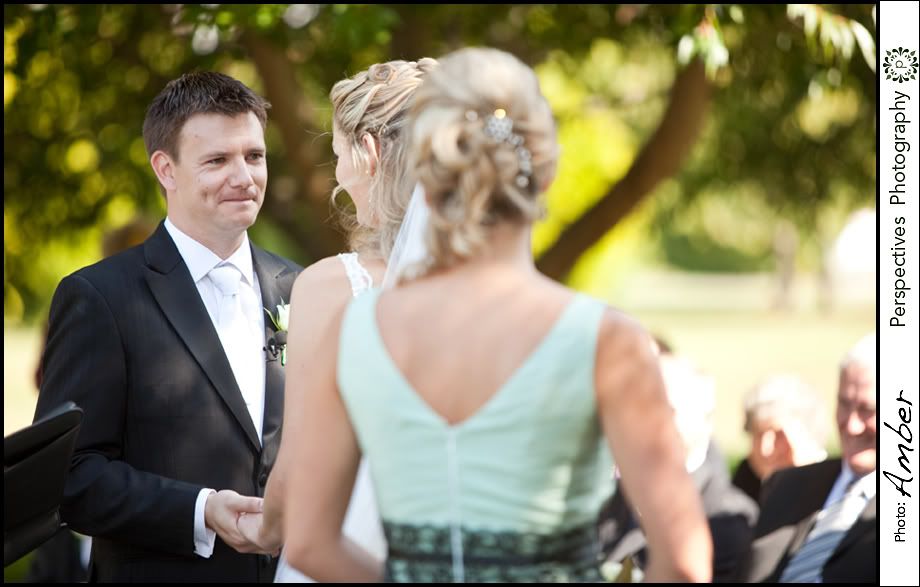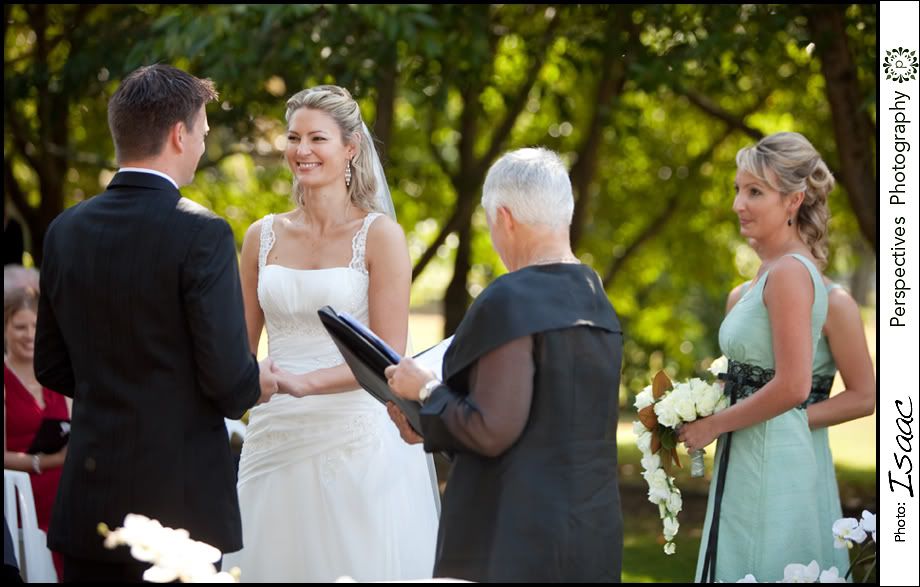 The sunlight was perfect for the ceremony – as it gets later in the year, the ceremony area there has shade in the afternoon – which was lovely!
The girls still had use for their parasols though..
Rochelle & Tony wanted something a little different for their photos – a bit more of a farm / rustic flavour… so they went exploring, and came up with this awesome field!!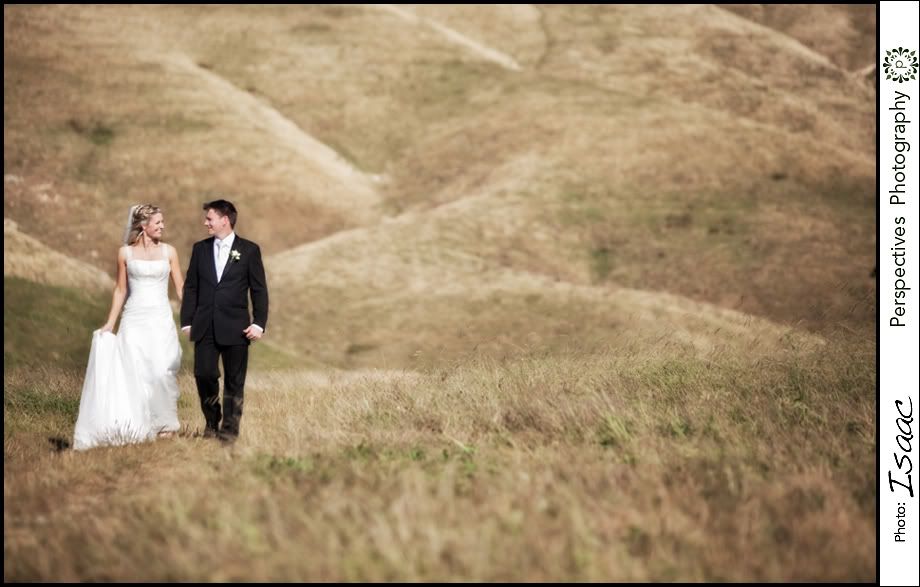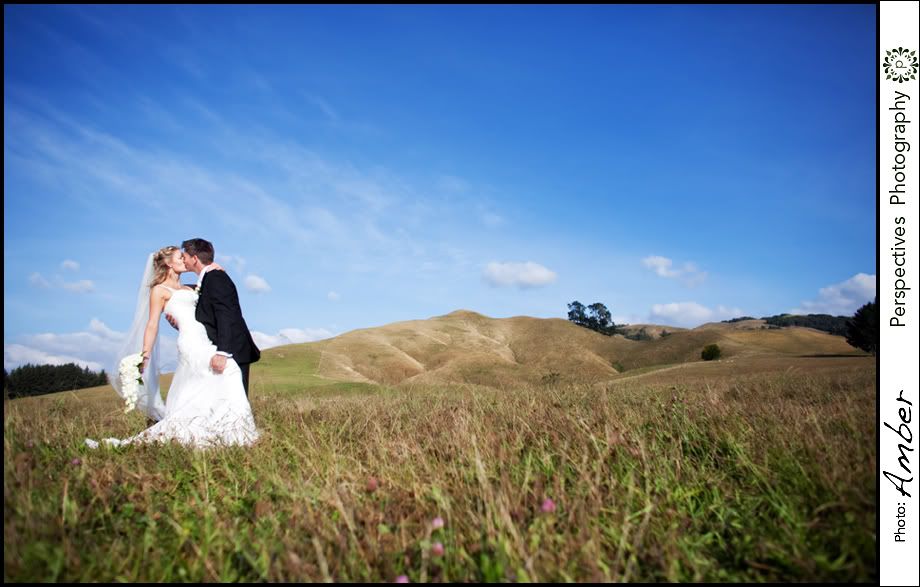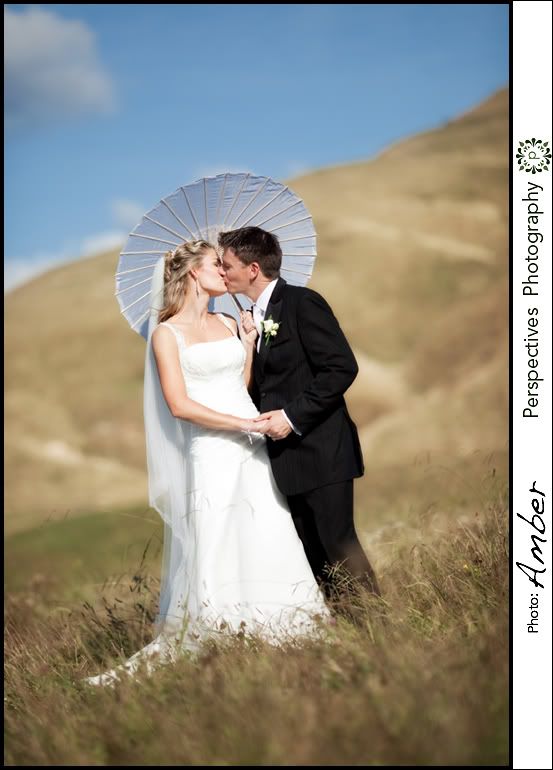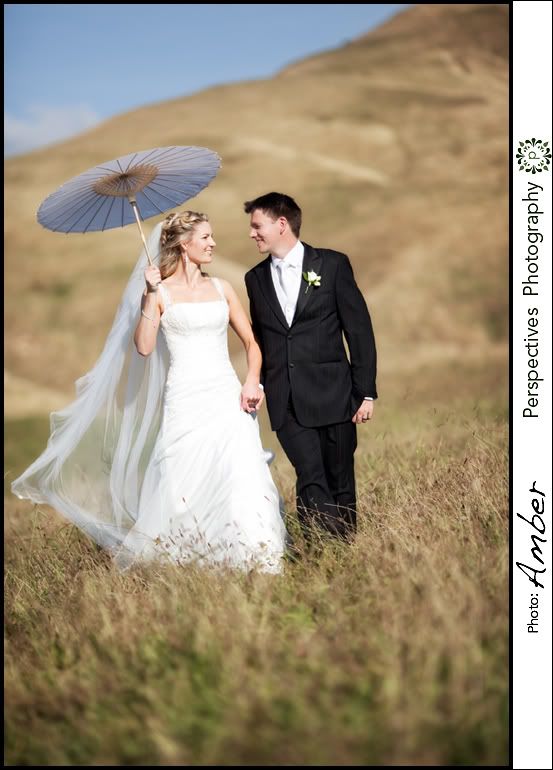 I love this shot here, with the veil streaming out…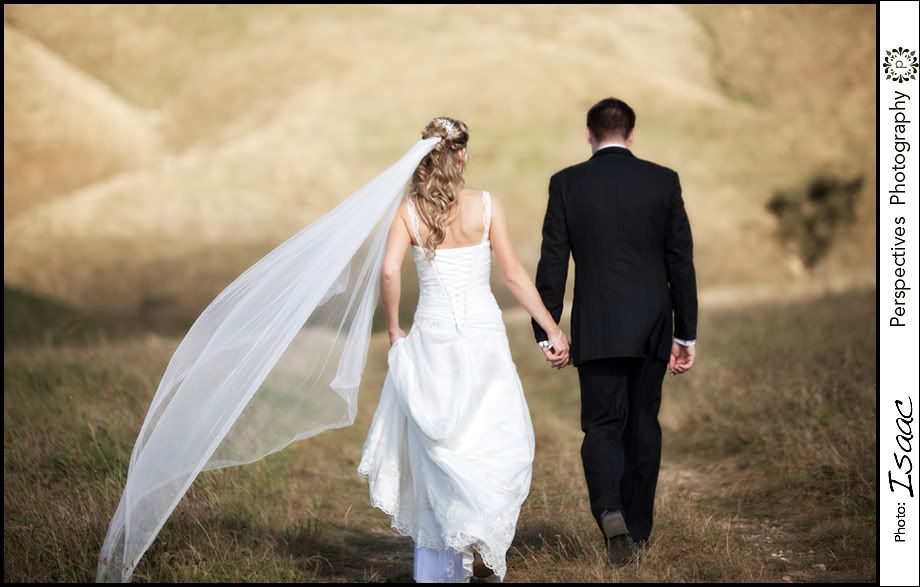 Much of the reason why I love the shot above, is that a split second after that shot, the wind decided to complicate things slightly…
There was also a cool old gate…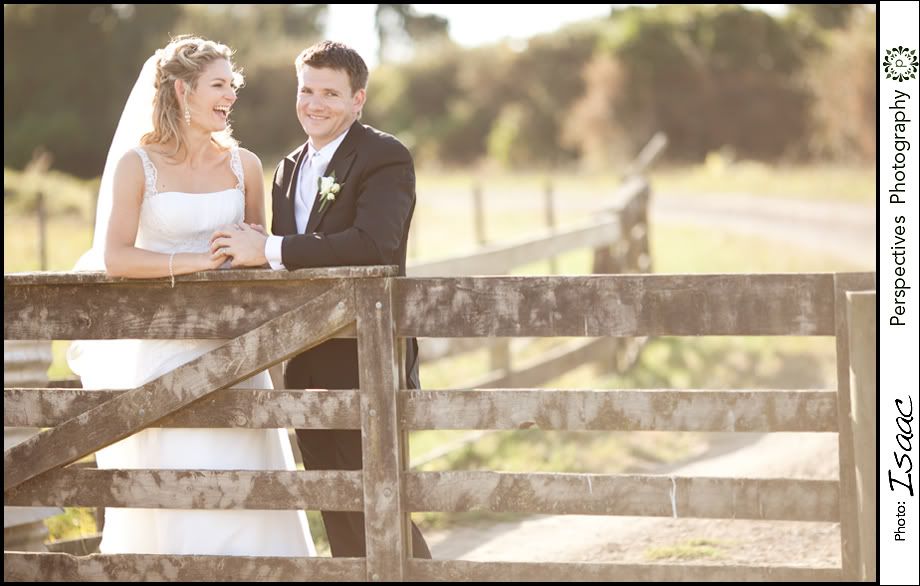 I love what Holly has done with this image… while I was sitting there cursing the fact that the big shadows were getting into my shots, Holly changed her angle and utilised the shadow – making it a feature instead of an annoyance!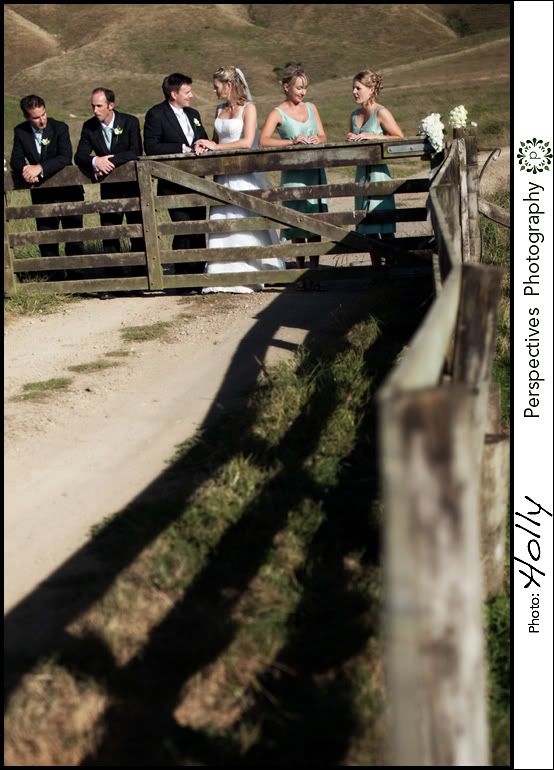 We then headed down to lake Karapiro for a few more photos…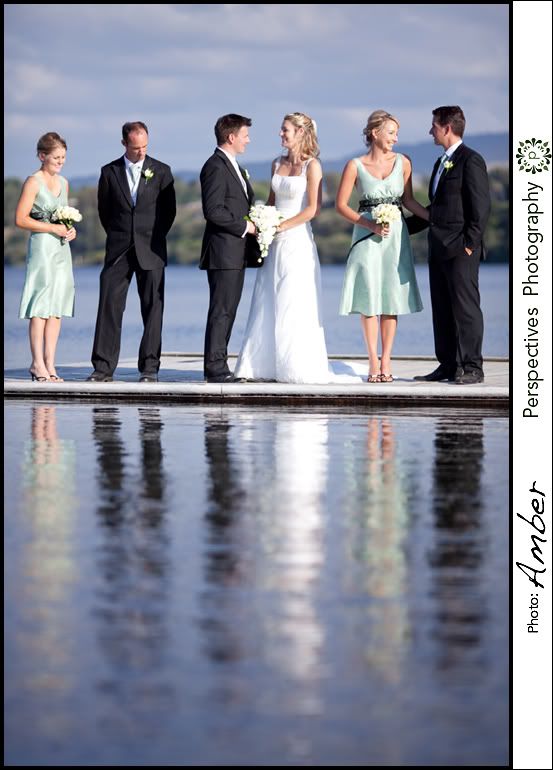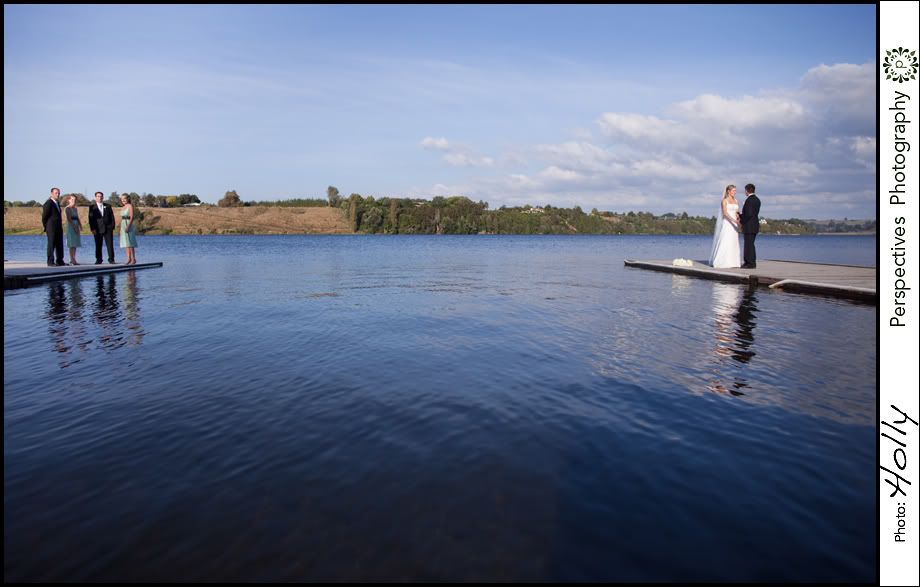 The camera was right at water level for this next image – I could feel the ripples lapping against my fingers as I held the lens.. but I love the effect & reflection it gives..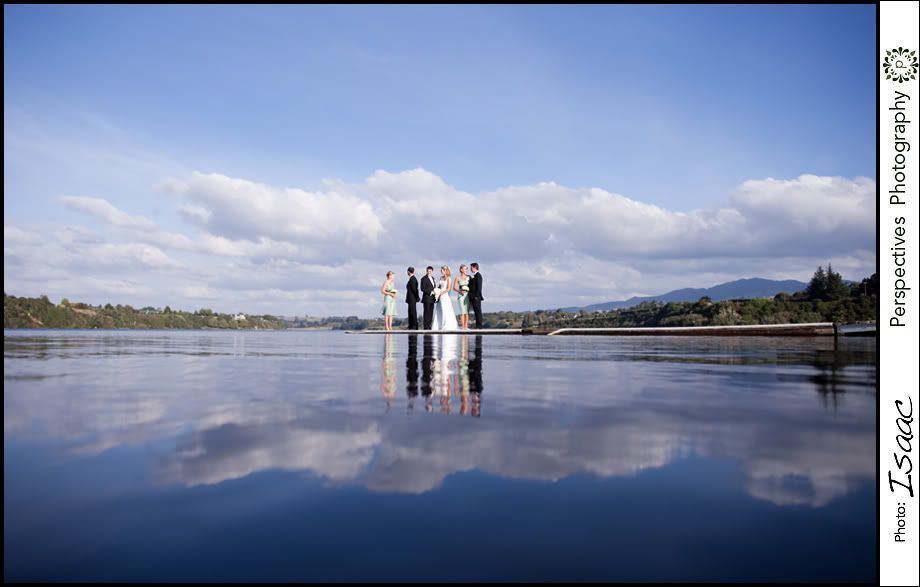 A few quick grab shots before we left…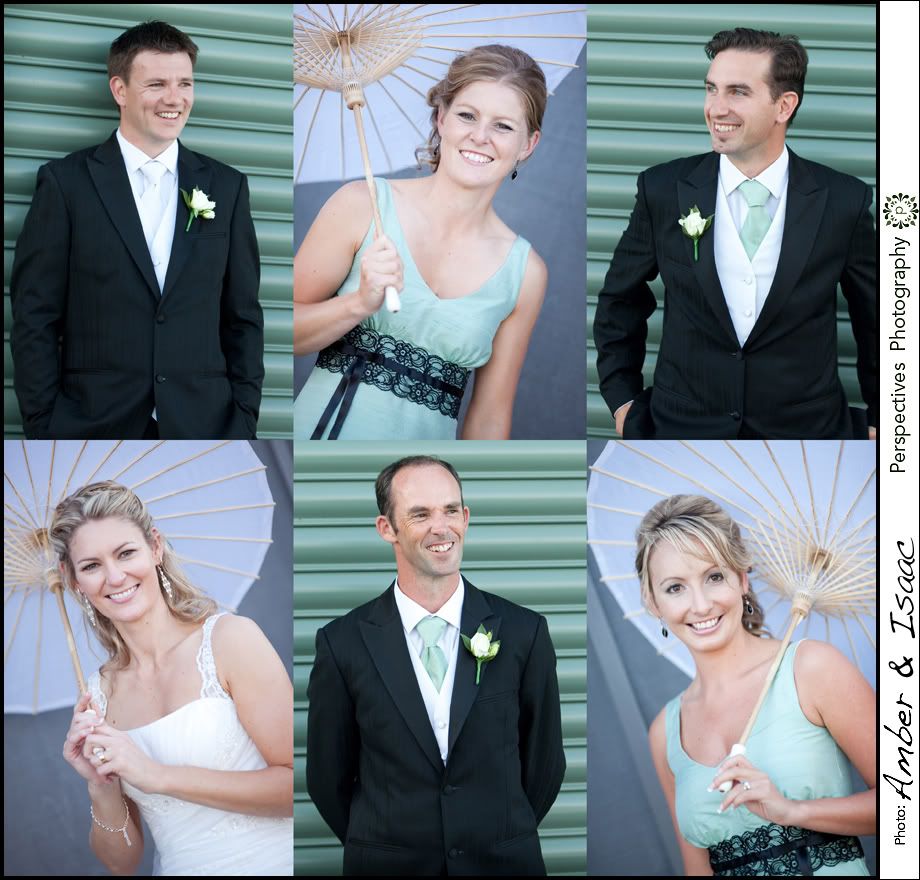 And we arrived back at Sarnia Park just in time to catch the rays of sunlight coming through the trees. Magic.
It was an awesome wedding – thanks for having us along!!
Isaac, Amber, and Holly 🙂