Sarnia Park wedding photos – Mark & Joanne's sneak peek!
Hey guys,
Yesterday, we headed out to Sarnia Park in Cambridge, to photograph Mark & Jo's wedding.
The day kicked off visiting Mark at his parent's place – they had no bridal party, so it was just a few quick shots of him getting ready, and looking very suave in his suit..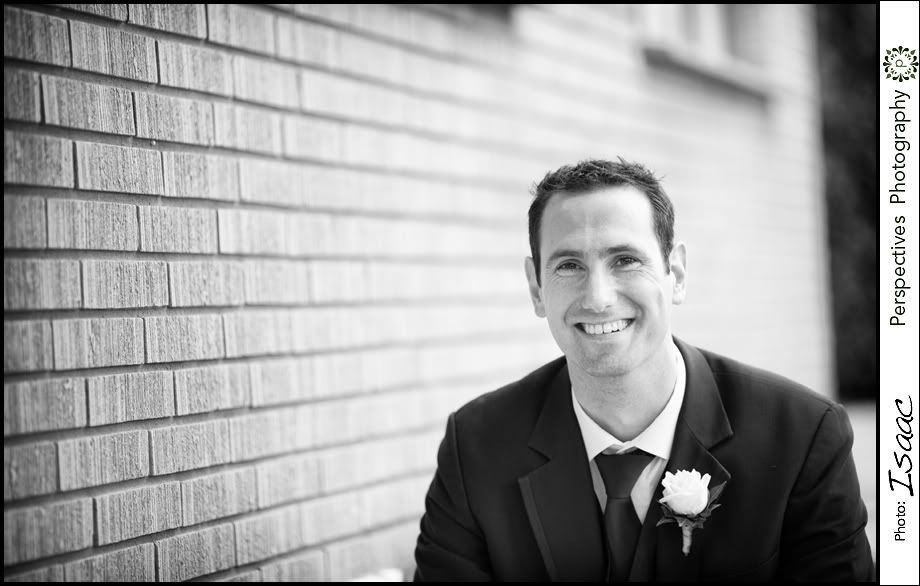 We then made our way out to Sarnia Park, where Jo was in the final stages of makeup, and looked stunning!
The first thing I noticed about Joanne was her beautiful smile – which stayed on her face the entire day.
It was just so genuine, and I can't help but smile myself looking back through the shots.
Even getting makeup done (by fabulous Suzie Rutz from "The Makeup Room") – Jo had that gorgeous smile 🙂
Having no bridal party was a rare treat for us, plenty of time to just quietly float around & take in all the details.. beautiful flowers by Karen at Wedding Flowers by Karen
Jo's Mum & Dad both helped her into her dress…
And we then sneaked a few glamorous shots of Jo around the equally glamorous Sarnia Park setting.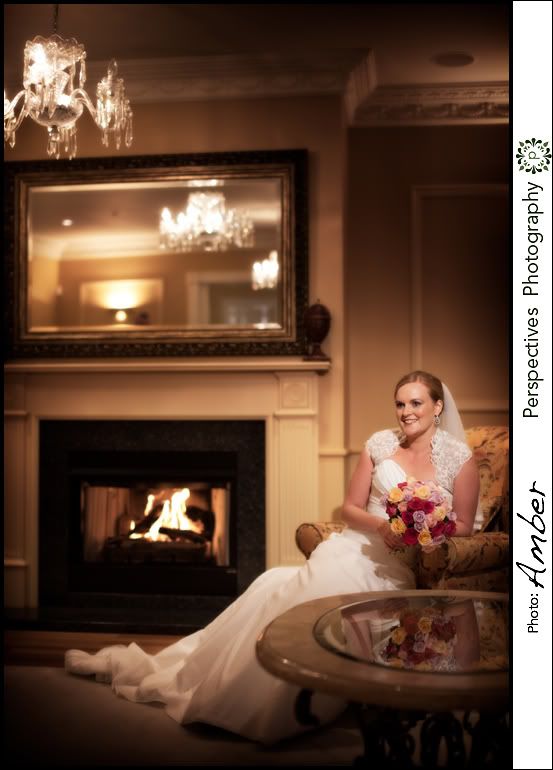 One of the coolest things at Sarnia, is that you can sit on the seat & watch all of the guests arriving below! And they can't see in (just in case you were wondering).
This was on the walk between the main house, and the chapel where they had the ceremony. See where she gets that smile from??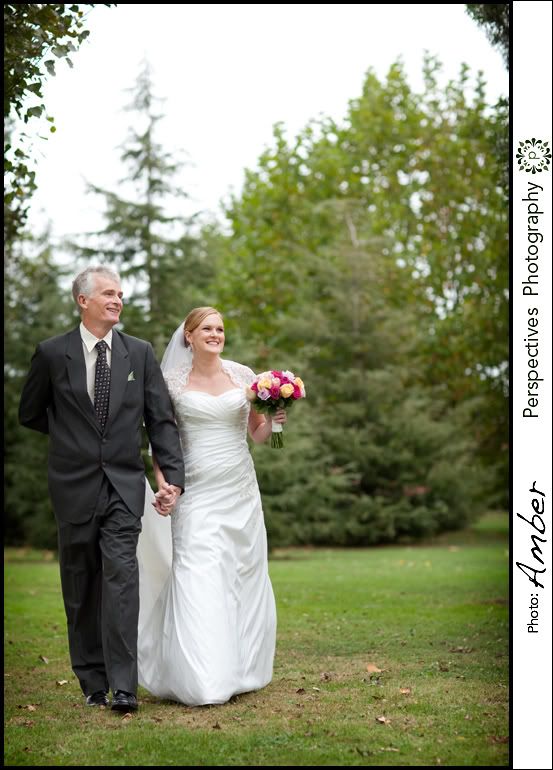 This was the first chance we'd had to photograph inside the little chapel on site at Sarnia Park, and we were really excited!
It didn't disappoint 🙂
The chapel was especially significant, because it used to be the family chapel of Jo's father – before it was shifted onto Sarnia Park.
I love it when people are able to incorporate such things of significance into their wedding. Amber & I were married in the same hall that her parent's had their wedding reception in, 25 years beforehand!
Mark also couldn't stop smiling most of the day (but judging by the massaging of the cheekbones later in the evening, he possibly regretted this!!)
Proud parents.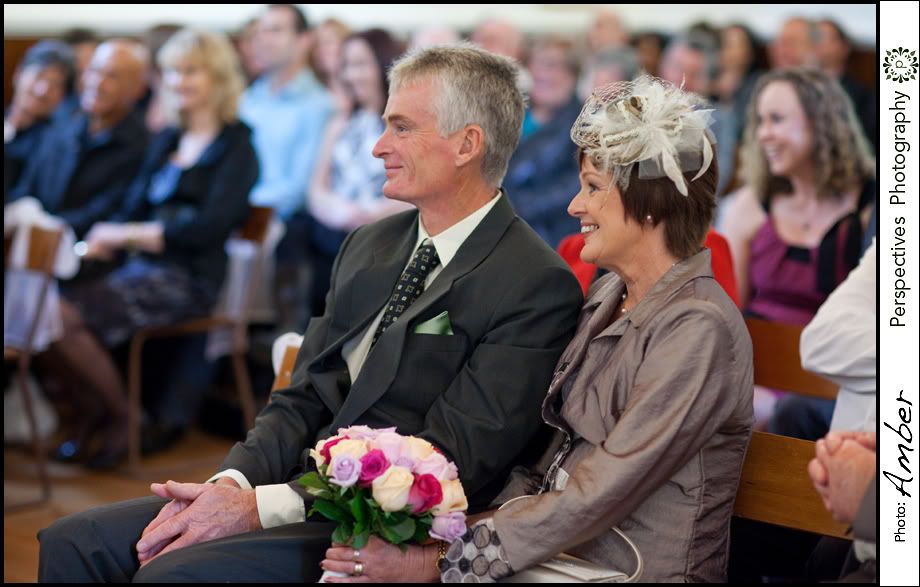 The cloudy weather made for beautiful, soft light for us to work with. I love their expressions as they leave the church for the first time as husband & wife.
There were petals.
And plenty of hugs.
When you're little… and you discover a hole in the ground that you can jump in… it's way cooler than your auntie's wedding. Sorry guys.
After some family shots, it was time to go for a wander around the grounds. It was so lovely just having the two of them, and they needed NO prompting whatsoever, they just naturally did all the things we were going to ask! So we just sat back and took photos.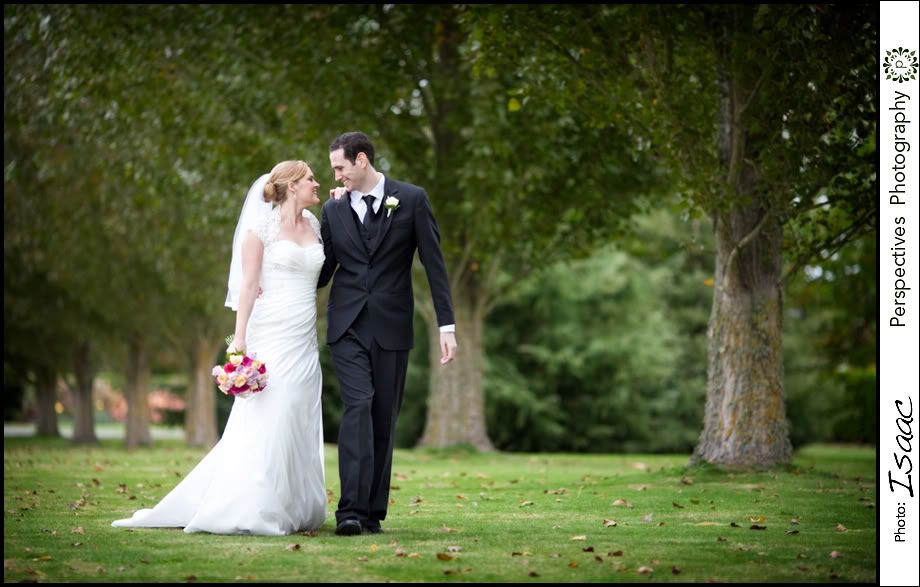 It just wouldn't be one of our weddings if we didn't drag all the lights out (Mark was making kitchen sink jokes when he saw me stumbling along the grass gear-laden) – and catch some epic skies…
The sun appeared – once – for about 15 seconds – during the photos. It was enough time to catch this lovely backlight.
The autumn colours are starting to come out too.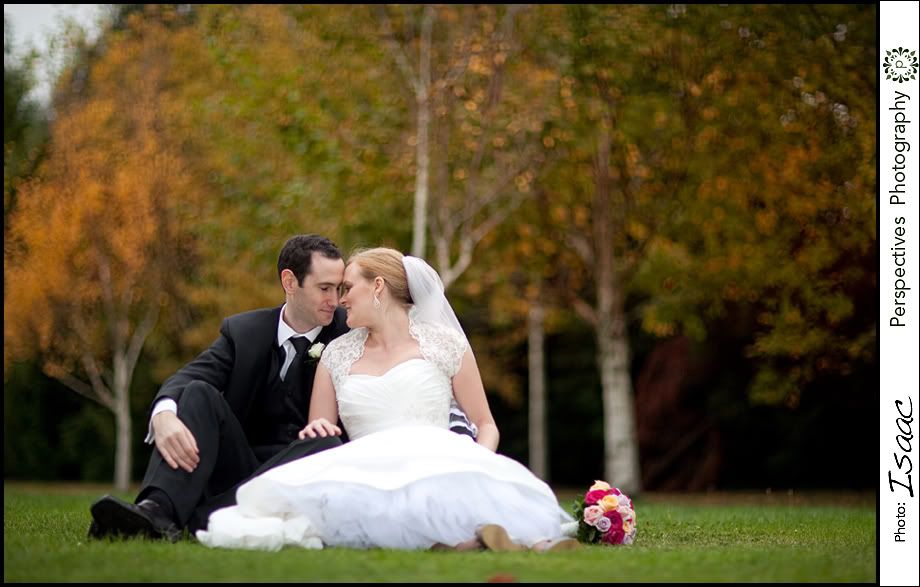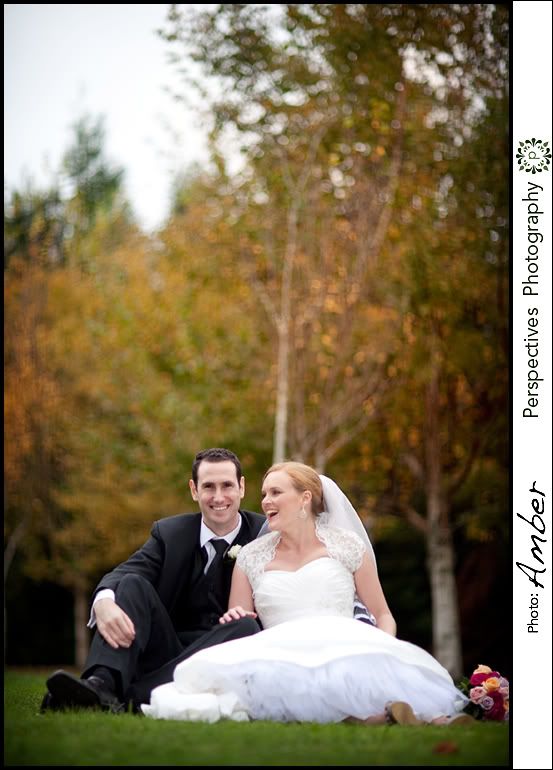 It was starting to get quite chilly outside – so we headed back for the house.
Inside, there was a nice warm fire & a snuggly couch 🙂
And back at the reception, sugar levels could be replenished at the lolly bar!
By the time we arrived back, the mountains of lollies had been significantly diminished by the guests, so I'm guessing they proved popular!
We then left them to enjoy what I'm sure was an awesome night 🙂
As we left, I grabbed this shot of Sarnia Park all lit up, with the last fading remnants of light in the sky.
Enjoy!
Isaac & Amber.