Sarnia Park rain wedding photos – Kevin & Patricia's sneak peek!
Hi guys,
On Friday, we headed down to Cambridge for Kevin & Patricia's wedding at Sarnia Park.
In the morning, there were a few showers – and it was forecast to get heavier later on in the day… which it did!
We kicked off with some shots of the boys…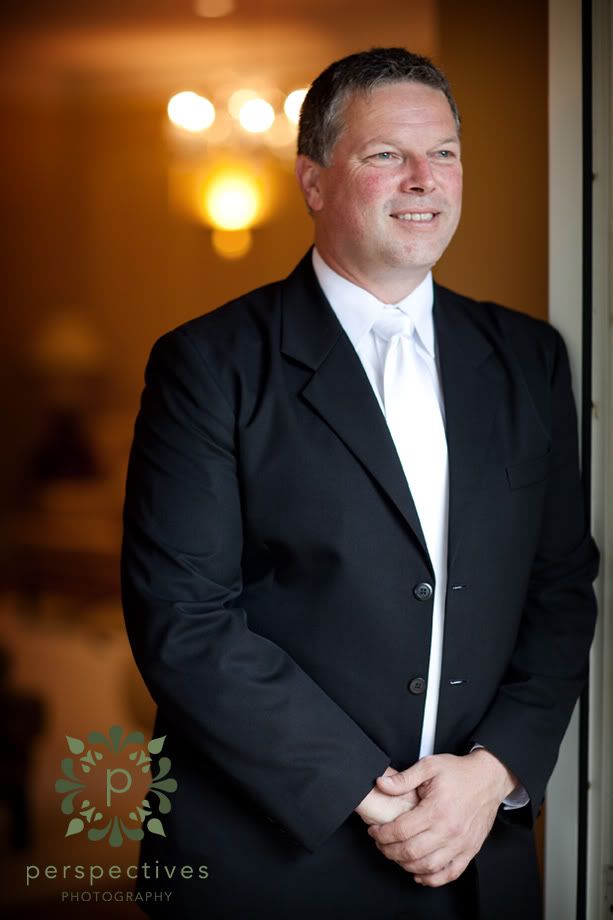 And then Patricia got into her stunning custom made dress, and was looking incredible!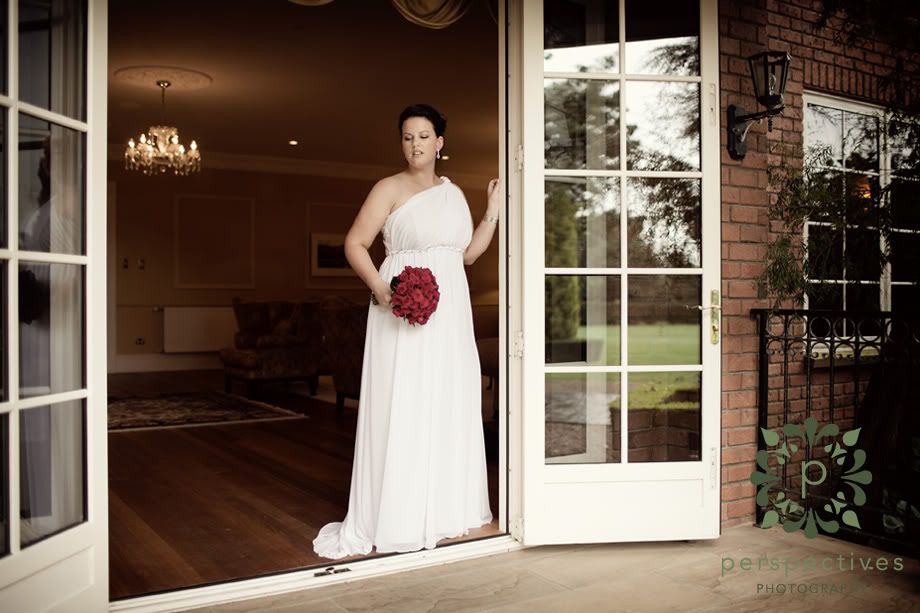 We've had a few weddings recently at Sarnia Park where the rain has threatened during the day, but by ceremony time it has cleared up enough to have the ceremony outdoors.
Guilty admission time – we've been hoping for ages to get the chance to shoot a ceremony indoors! So we were very happy when the call was made to shift the ceremony inside 🙂
Patricia made a sweeping entrance down the grand staircase.. and Holly took these next two shots.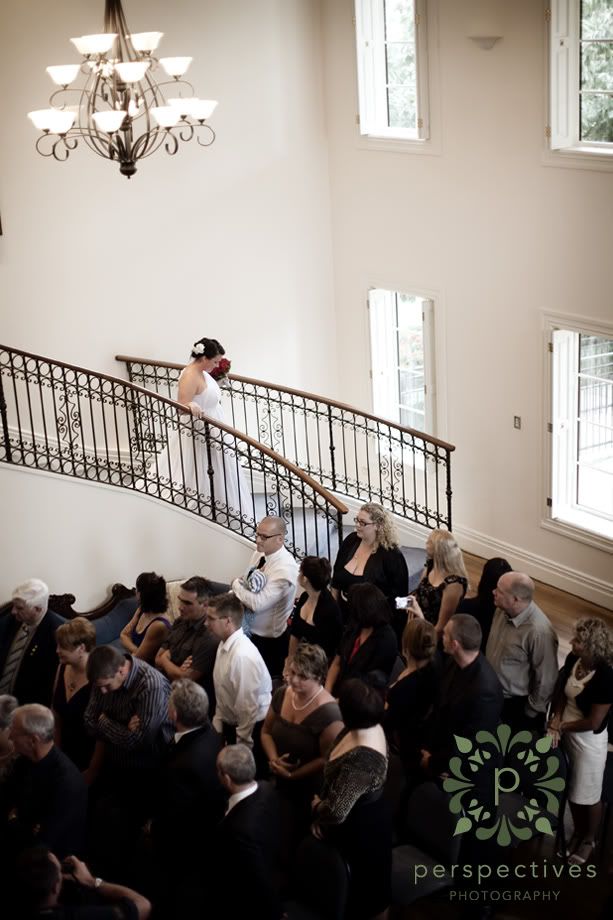 Their ceremony was beautiful – celebrant Roseanne Hannah did a fantastic job!
Nothing speaks truer of the beauty of marriage than seeing Mum & Dad holding hands in the front row.
Mirrors on the walls also made for the chance to play around a little..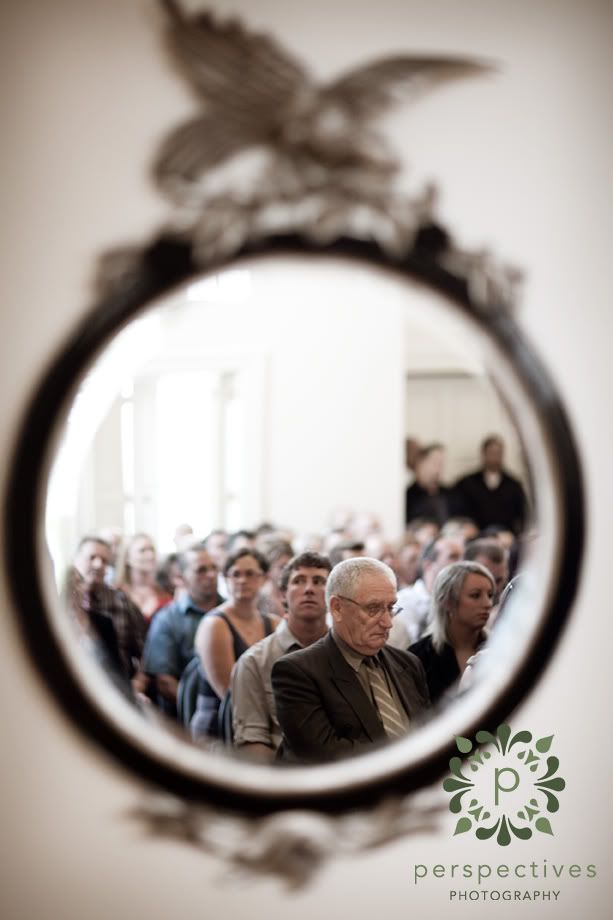 By the time the ceremony ended, people had a chance to congratulate Kevin & Patricia, and the group & family photos were done… the rain had well & truly arrived.
Still – we managed to find a sheltered spot which conveniently had red apple trees to match our red umbrella!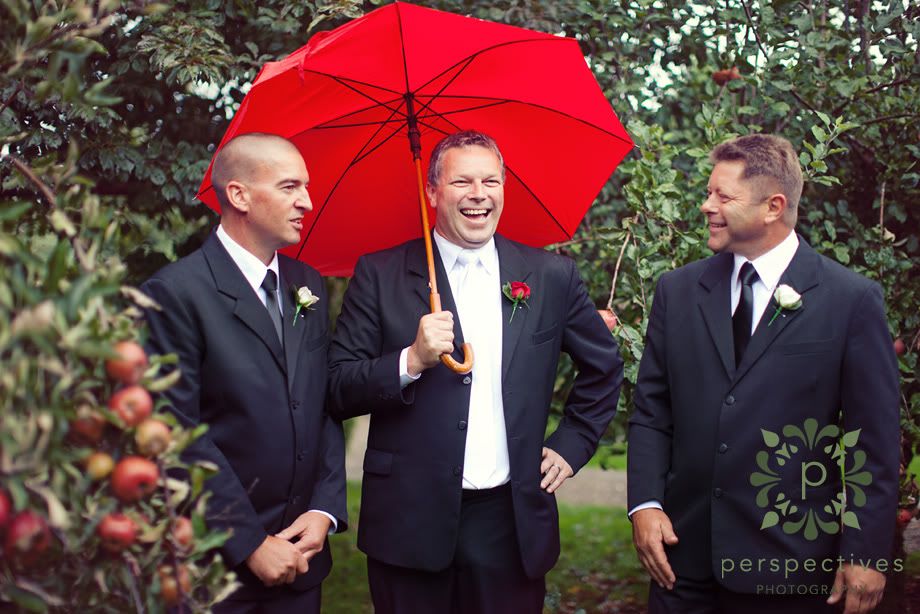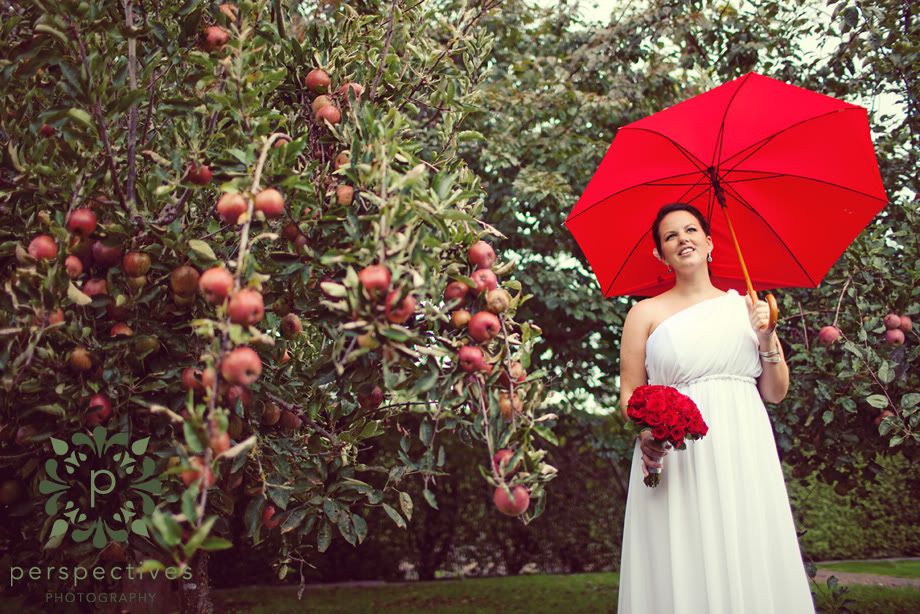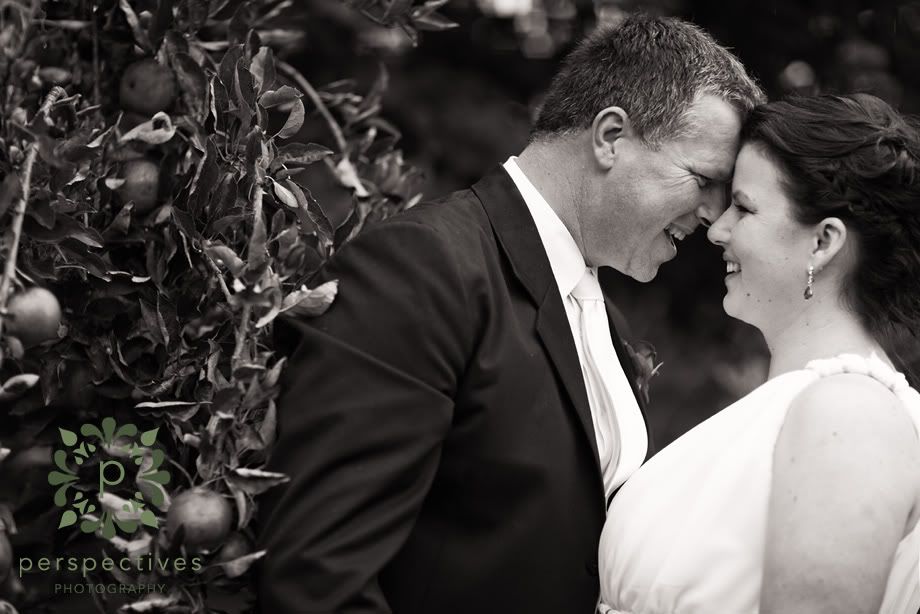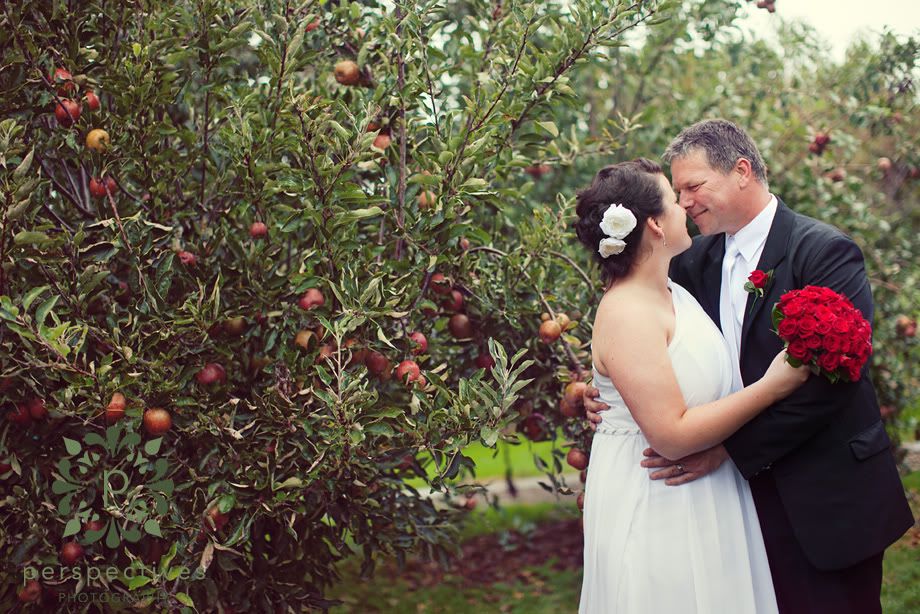 The brickwork not only looks cool – but provides a 'lee side' out of the rain (somewhat).
At this point, we planned to head across to the lake, using the shelter of the pagoda there… but the rain was falling in sheets, and it was just too wet – even with the brollies!
So instead, we headed back indoors….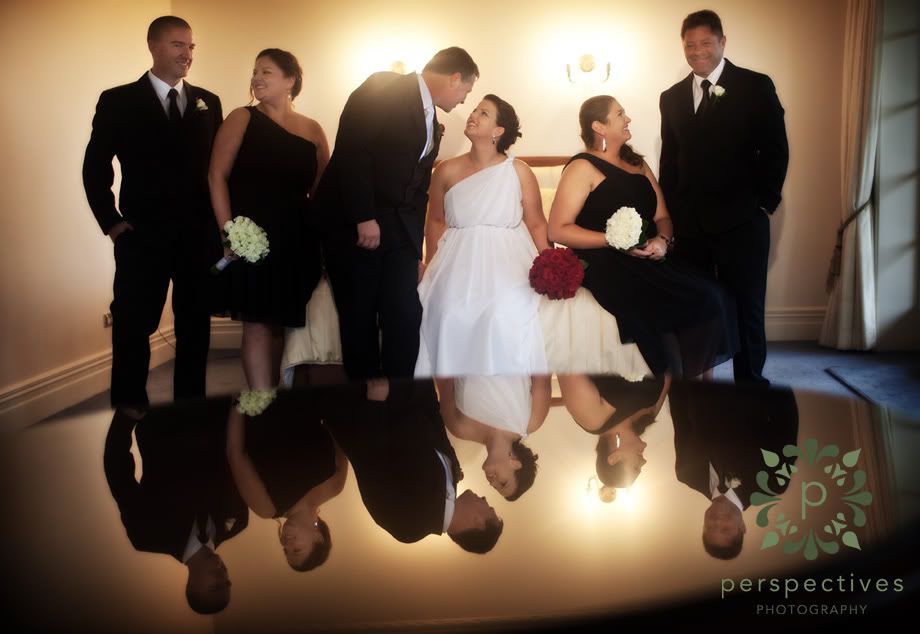 We got our lights out, and played with creating some interesting & romantic light…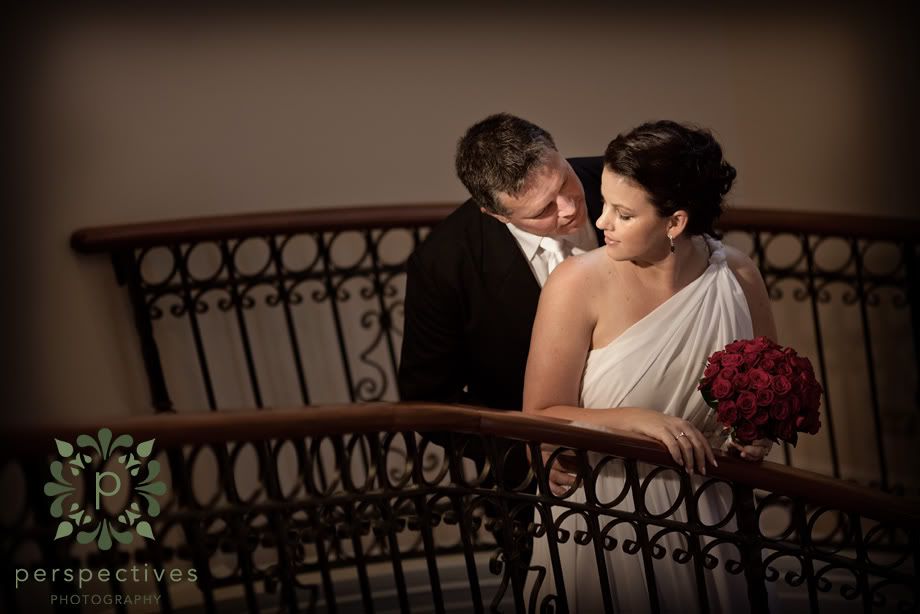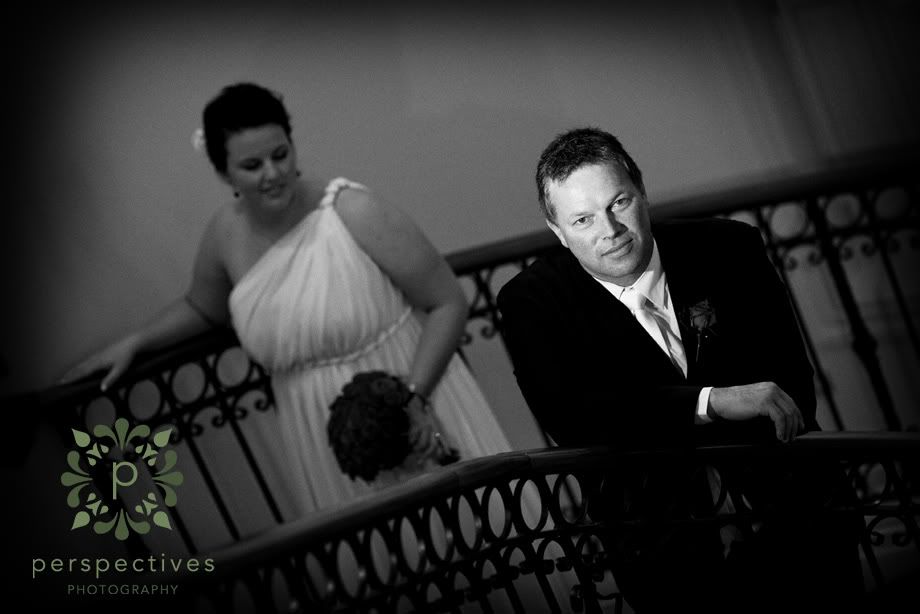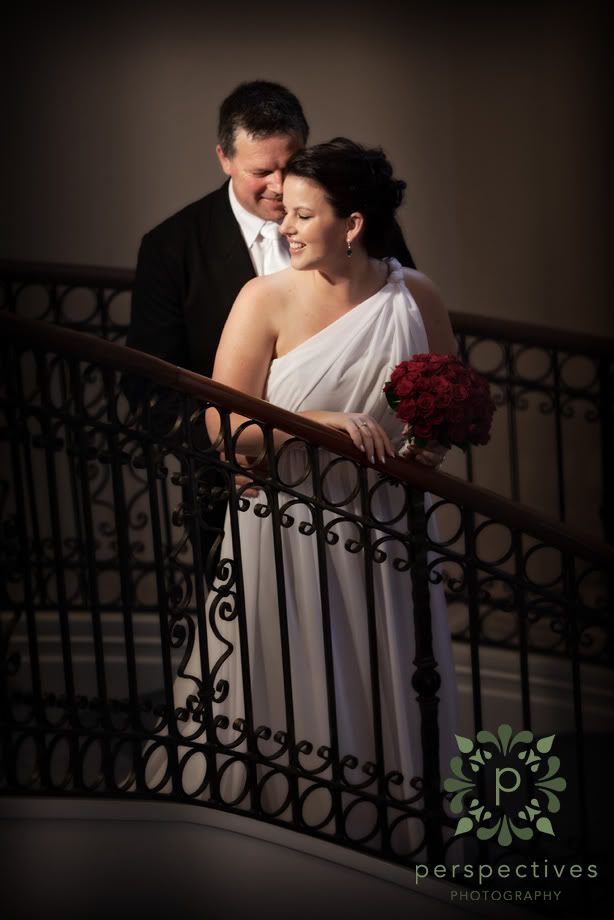 To finish up, just before the reception, we had a play with something a little different – we love to challenge ourselves to create something new every time, especially in a venue we photograph regularly. So… here it is.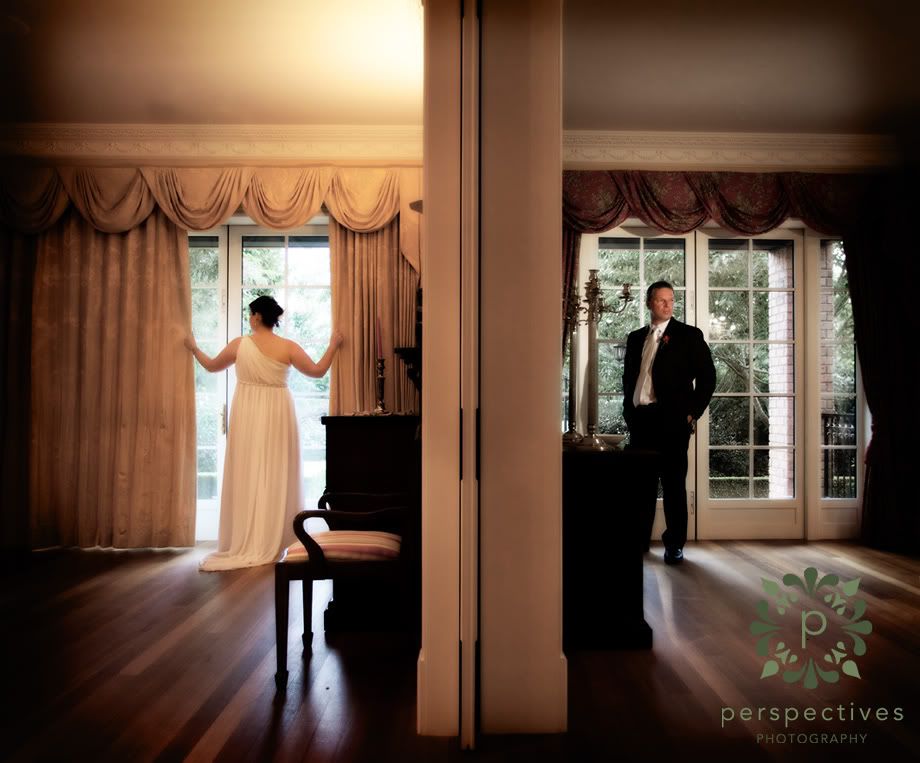 If you've enjoyed these images, head over and 'like' our Perspectives Photography Facebook Page – where you'll stay updated with all our latest creations as they pop up in your news feed 🙂
Kevin & Patricia – thanks so much for having us along to share a part in your wedding day – we had a great time with you guys!
Enjoy the photos – and many more to follow soon 🙂
Isaac, Amber, and Holly.