Sara & Kevin's wedding photos – Sneak Peek! – 2nd August
Hi guys,
Today (well, technically yesterday – as it has now hit 3.30am!) we had the pleasure of photographing Sara & Kevin's wedding at 'St. Mary on the Hill' in Pokeno.
The grey skies that had been gathering over the last few days decided that today was the day for rain – but Sara & Kevin didn't let it phase them in the slightest… and neither did we!!
I love this shot of Kevin on the deck, checking the weather…
Sara looking gorgeous!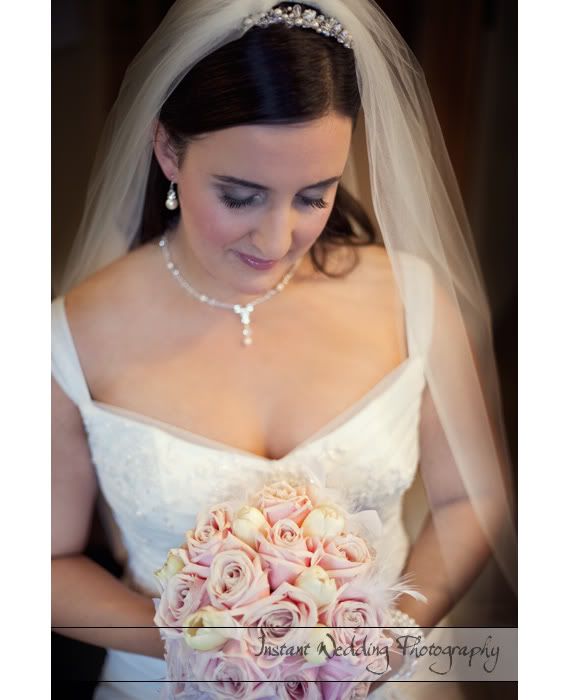 Then it was off to the church for the ceremony….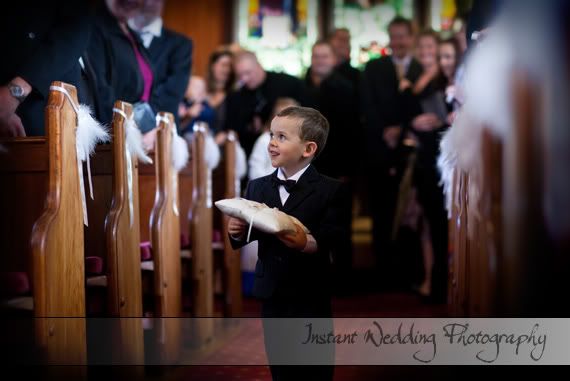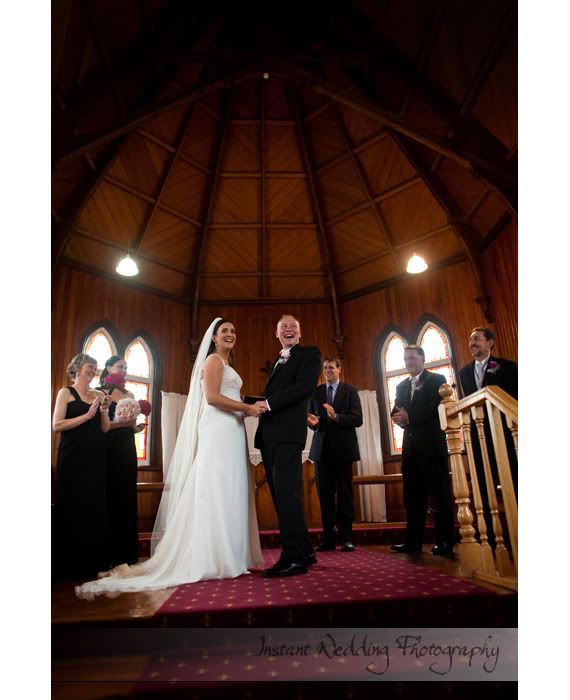 And afterwards, we ducked back inside for a few more shots – as it was so beautiful inside! I love the second one here, which Amber was lighting while I shot.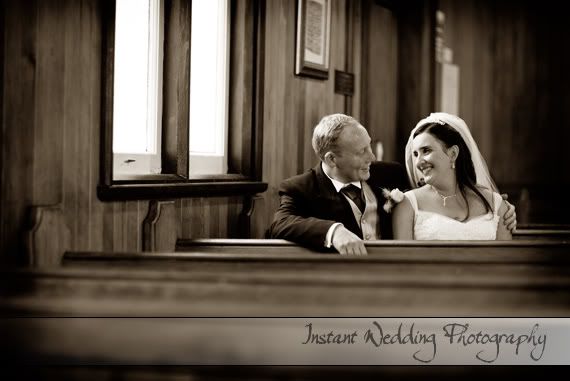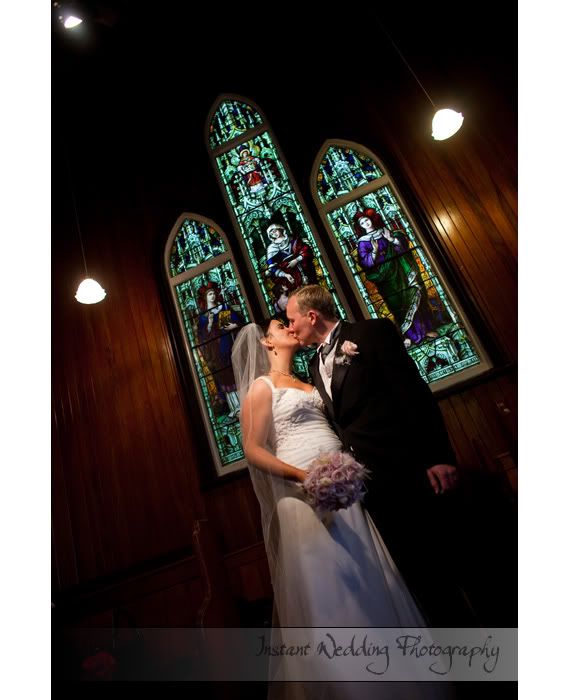 Then we headed off with the bridal party for some photos… starting off on the road outside Sara's parents house. The mist in the background looks great – really adding to the atmosphere of the images…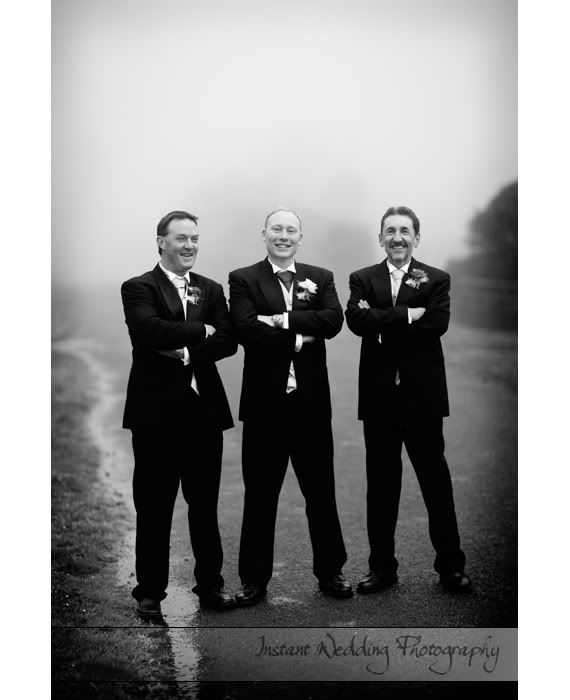 It was then time to exchange heels for gumboots – and a trek through the paddock to some cool old sheds out the back (you all know we love old sheds!).
Since the rain & overcast cloud made the daylight quite 'flat' – it was the perfect time to get our lights out and really have a play with lighting – which resulted in some gorgeous images!
The first one here is a "natural light" shot that Amber took while I was getting the light set up, and then followed by the "lit" version. Both are gorgeous, and both so different too!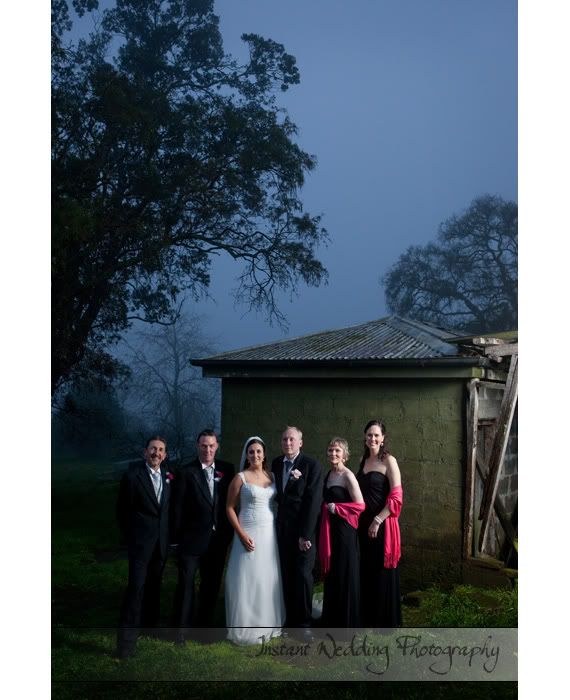 Possibly the wind caught Sara's veil here…. or possibly it was conveniently flicked up by a groomsman…
The next two shots were against a cool grid of steel mesh up against a shed wall – the second one is shooting back through the mesh from the other side, I really like both.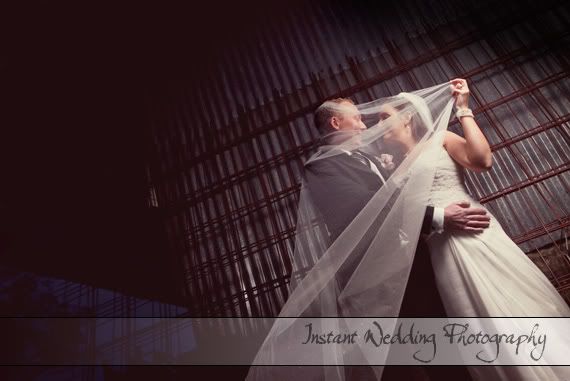 The last three images here were shot in basically total darkness – the bridal party under the neat pepper tree in the paddock…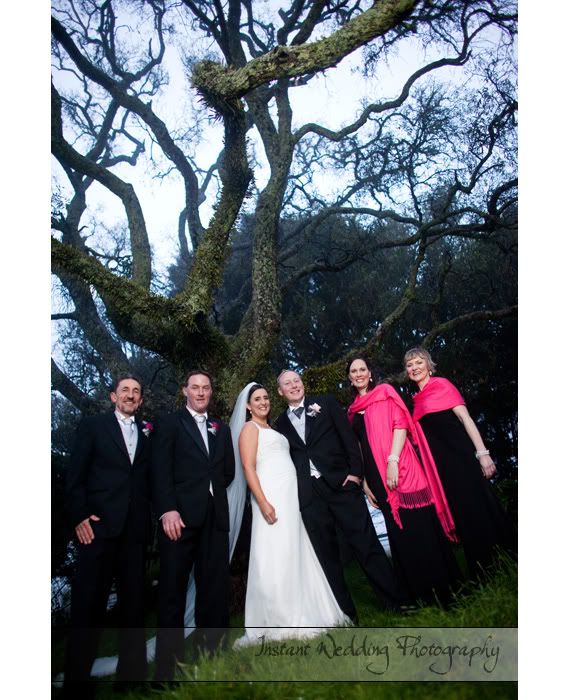 And then some against one final shed wall – for these ones I also put a flash inside the building, so it shone out through the window & made things a bit more interesting…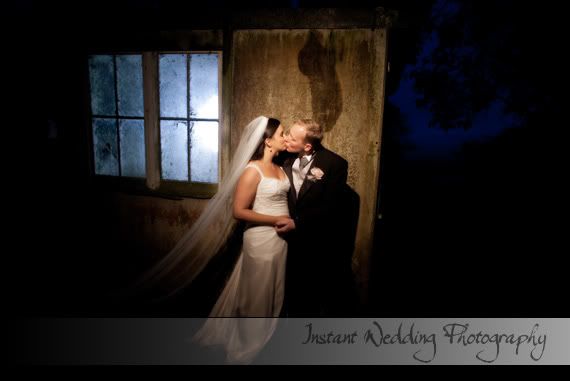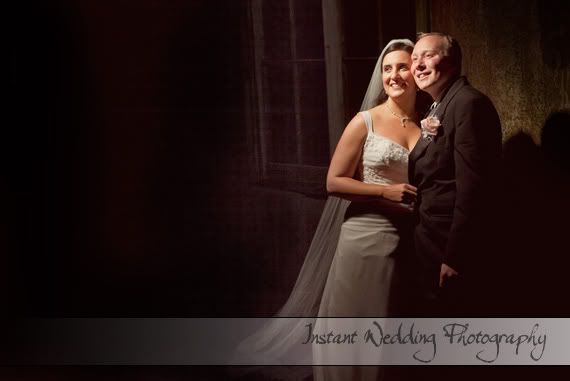 There you have it – you can do so much on a gloomy, rainy day – if you have such a fantastic couple & bridal party to work with!
Enjoy the photos, and have a great honeymoon guys!
Isaac & Amber.