Hey guys,
We've just returned from Raro – where it was lovely and warm and sunny.
New Zealand is cold & rainy. Can't wait to get back over to Rarotonga & lap up the sun again!
Here's a little photo essay of our trip – including some gorgeous sunsets 🙂
These images are also available for purchase as framed wall prints or canvasses – and also for use as stock imagery.
If you'd like to buy one, just get in touch with us here.
Remember, we're also taking wedding photography bookings for Rarotonga in July / August 2011 – we'll be based there during this time.
Day One
We arrived in Raro & settled in to our gorgeous accommodation at the Royale Takitumu villas in Titikaveka.
They were self contained units – allowing much more privacy & relaxation than the business of the bigger resorts.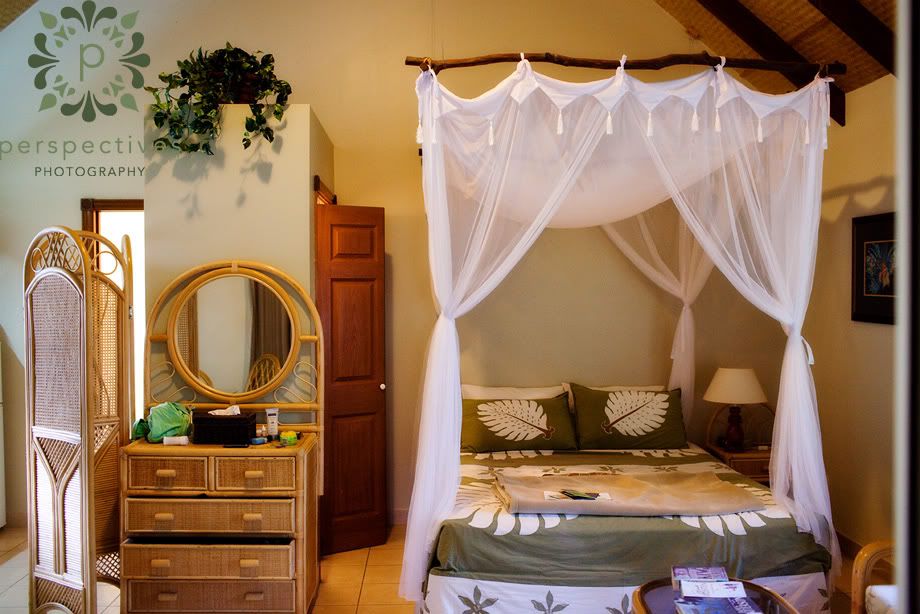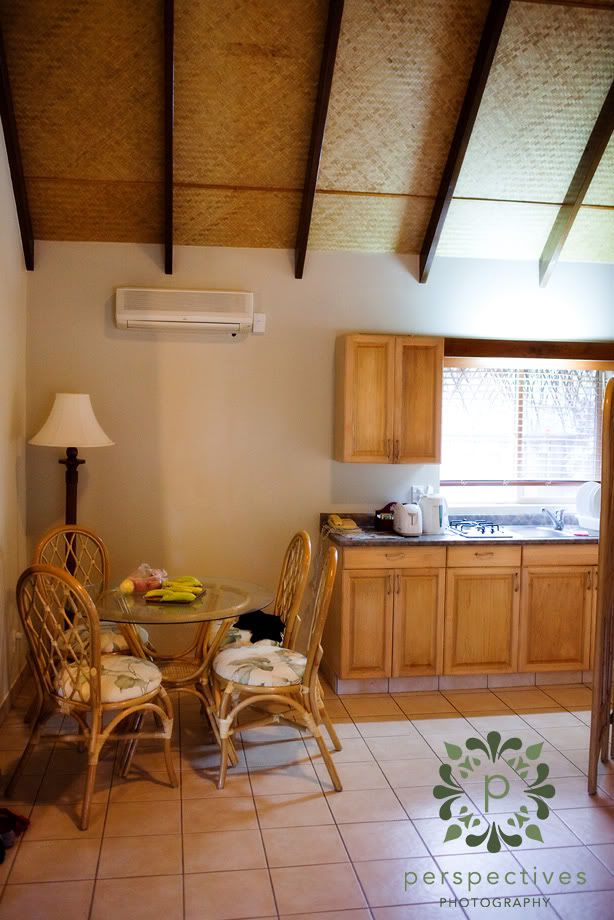 Another great benefit of having our own little self contained unit is that we had a fully equipped kitchen, perfect for taking advantage of the delicious local fruits!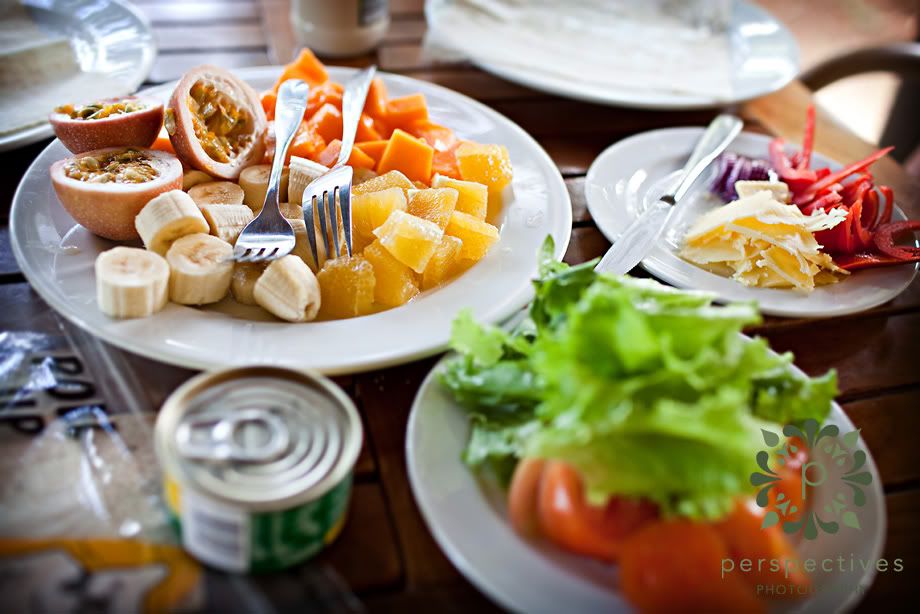 This is the beach down on the lagoon – at sunset on the first night. At this time of year, you don't see the actual sunset from Titikaveka (but you do in summer) – still gorgeous though!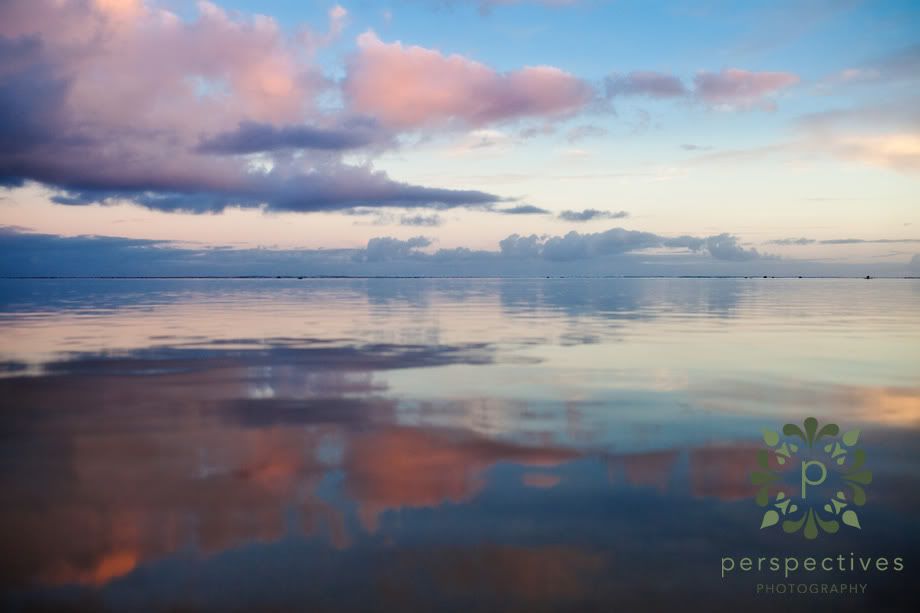 Day Two
We hired our trusty scooter – we called him "Donkey". This arose from Shrek – as I was telling Amber to hurry up & get on the back of our noble steed… and then 'Donkey' just stuck.
We also went out for a kayak in the lagoon. I was too chicken to take our big camera along, but I did wrap up our little Canon G10 in plastic bags and gingerly paddle out to get some shots of our beach, looking back from the lagoon….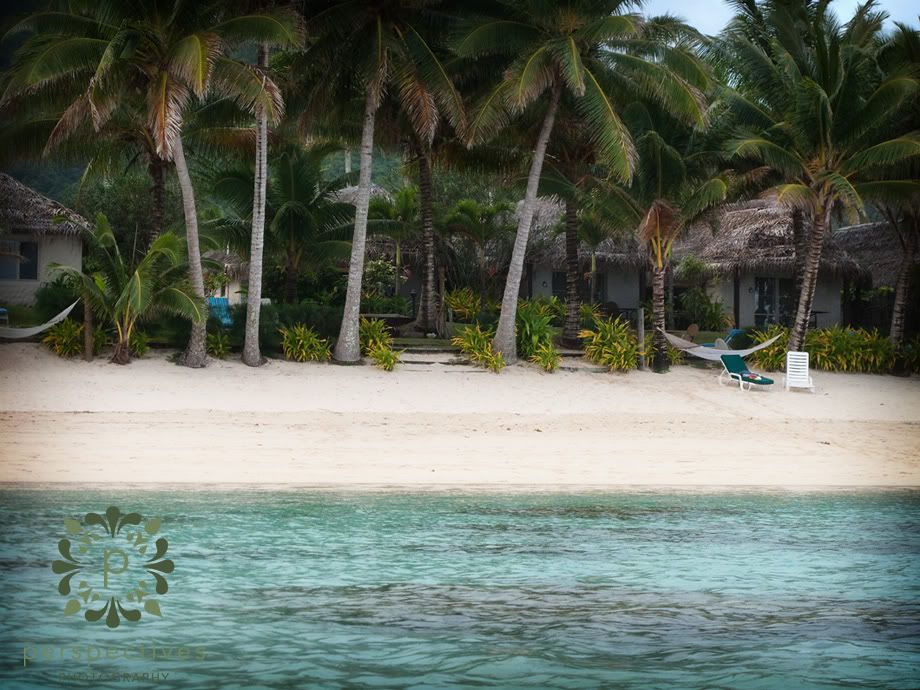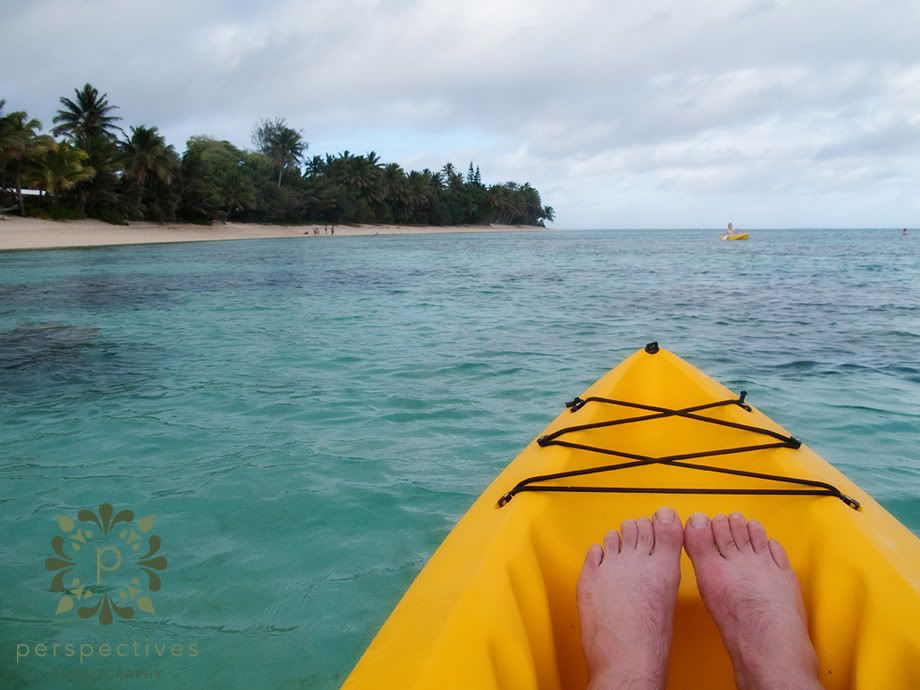 In the evening – I headed around the corner of the coast on the scooter to catch a sunset. I wasn't disappointed. This was around the Arorangi area..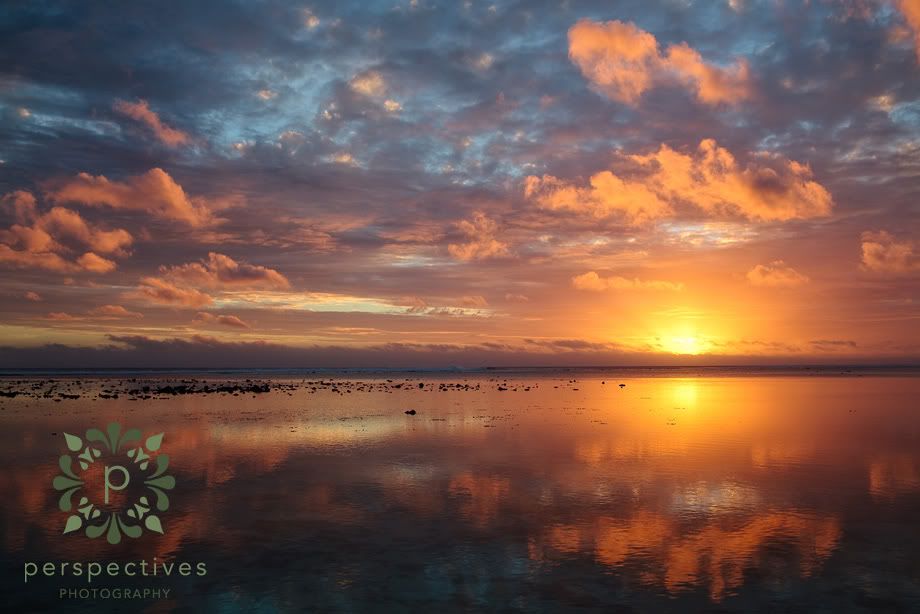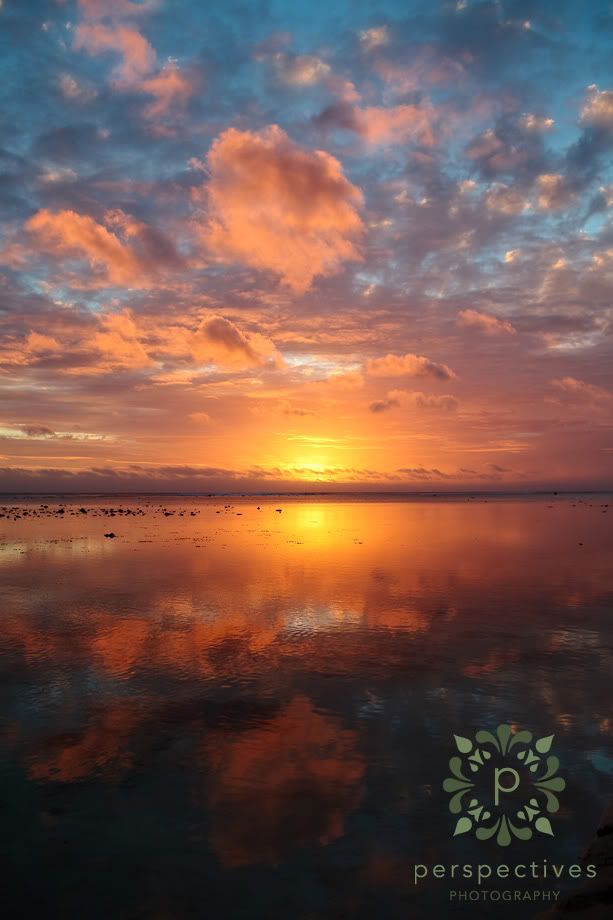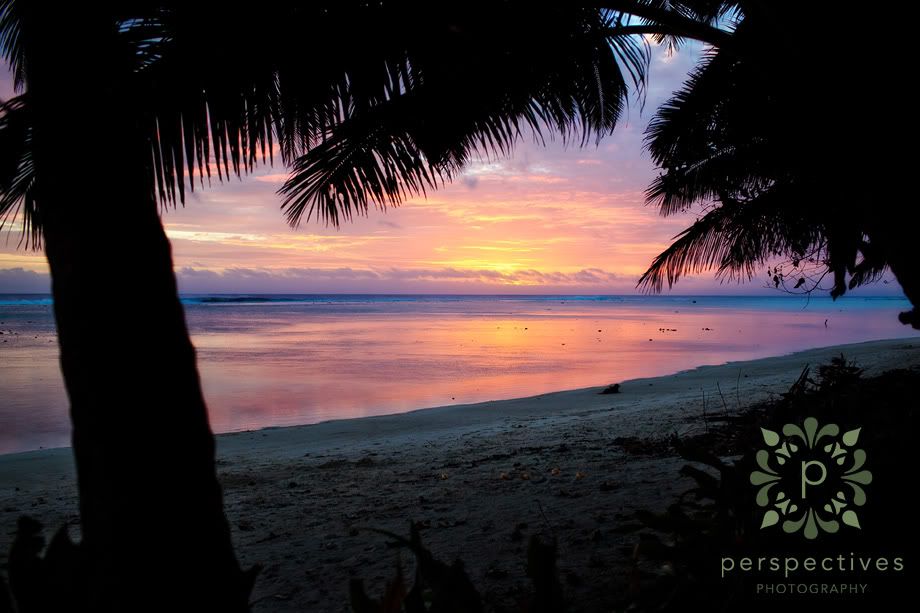 So beautiful. Definitely worth a face-full of bugs on the ride back!

Day Three
We decided to go for a walk along the beach from Titikaveka to Muri.
It took just over an hour, and was gorgeous. A bit of rock hopping was needed, as the tide was nearly full – making it impossible to just walk around the sand the entire way.
All along the beach, there are coconuts that have fallen from the trees…
We arrived at Muri – which is the more "touristy" beach. It was still fairly quiet though.
Here's a "postcard" shot of Muri lagoon, looking across to one of the Motus.
Later in the day we headed into town to stock up on supplies. Just out of Avarua was this cool little spot…
There are many places like that on the island. When I posted this image on our business Facebook page – one of the comments was that it just needs a bride in one of the doorways – I couldn't agree more!
We cruised back home along the inland road – looking up towards the mountain…
A lot of the produce & fruit is grown inland – like this pawpaw plantation: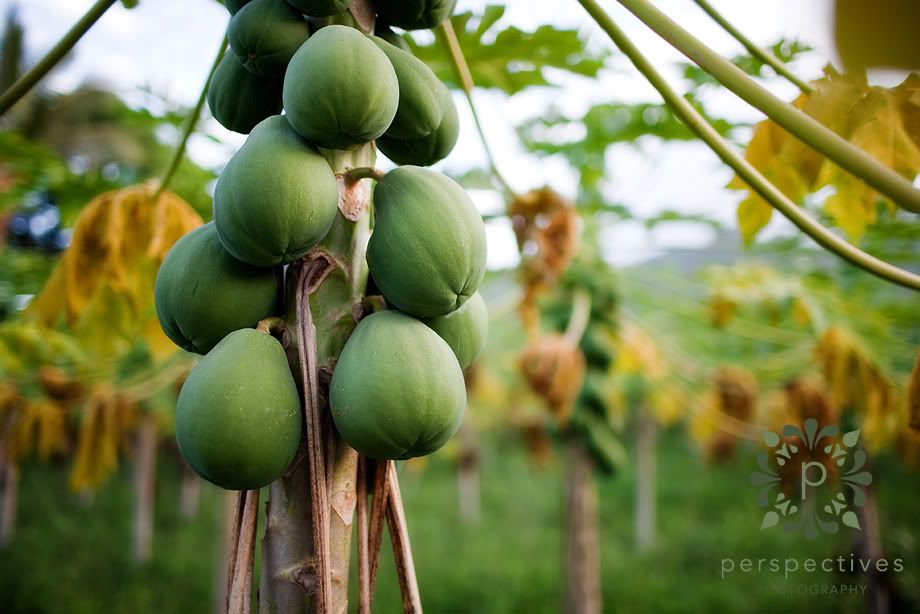 Last rays of light hitting the mountain – we planned to climb up here today, but the top was totally in the clouds.
Finally, the last bit of sunset – about 100m along the beach from our villas.
Day Four
This morning I went for a wander through the old abandoned resort. It was started by the Sheraton Hotel chain, and then funds ran out and the work just stopped. The site sat abandoned for years, and it was resurrected by the Hilton Hotel chain – who put another 2 years of work into it, and again had to abandon the development. It's a spooky feeling place.
Coconut trees through the shattered glass..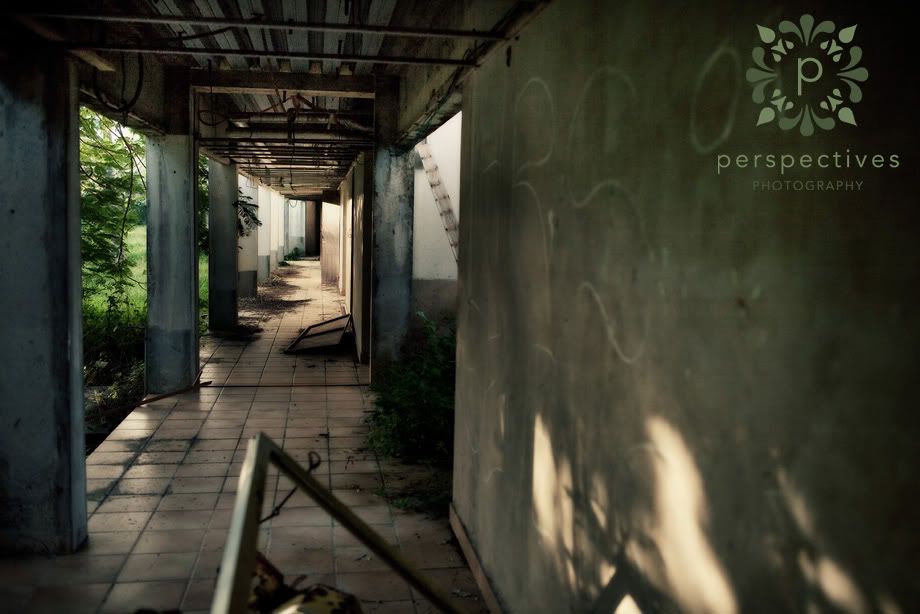 I love some of the shops around the island. The names, the colours, and the fact that they sell pretty much anything & everything!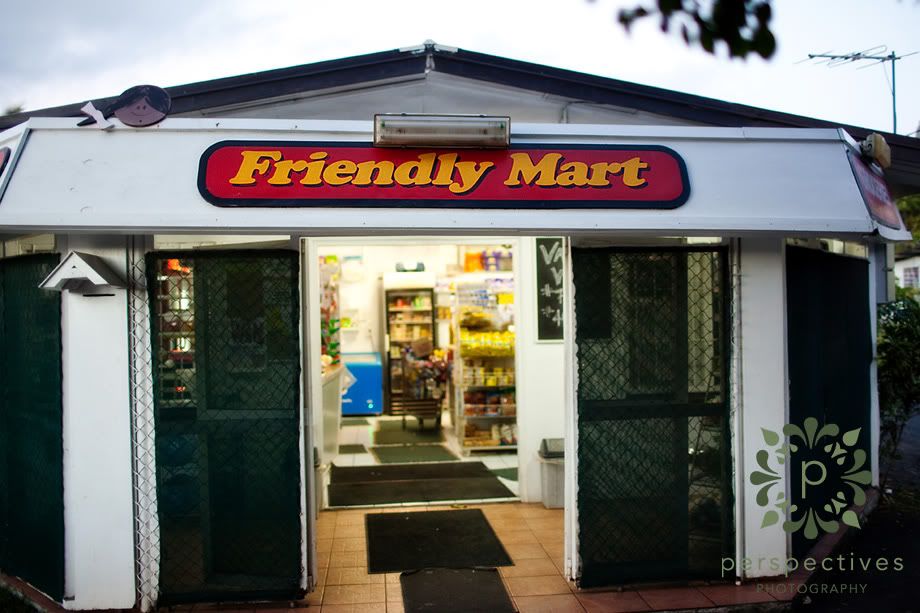 The "Palace Burger" from Palace Takeaways in Avarua has reached legendary status amongst my friends – so I had to try one.
Shown here with my iPhone next to it, for a sense of scale..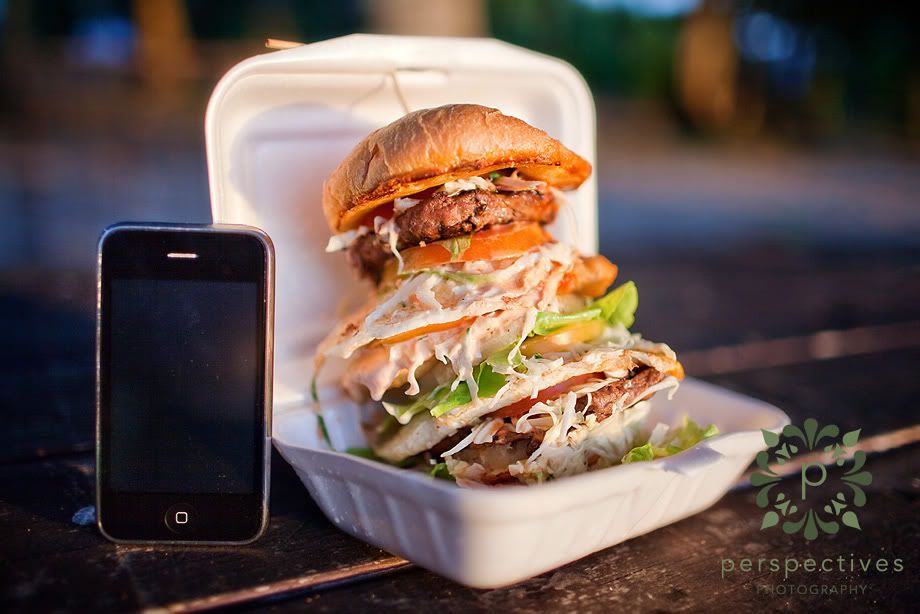 I sat on the beach and ate my Palace Burger while watching the sun going down over one of Raro's best bodyboarding breaks.
Unfortunately, the winds & swell weren't right for this spot the whole of our trip.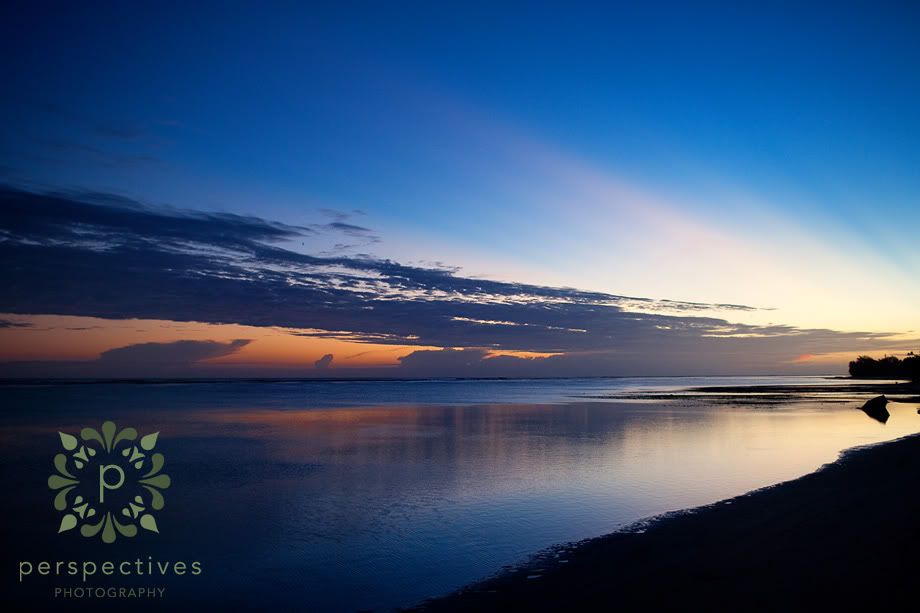 Day Five
I set my alarm and was up by 6.00am – to head down to Muri on noble "Donkey" to hopefully catch a sunrise.
It was still pitch black when I arrived, so I just sat on the beach & waited.
As the first light splashed the skies over the lagoon, a couple wandered down from the Pacific Resort to watch the sun coming up. They took a few steps into the water.
I sneakily grabbed a few shots – I love their silhouette in this shot.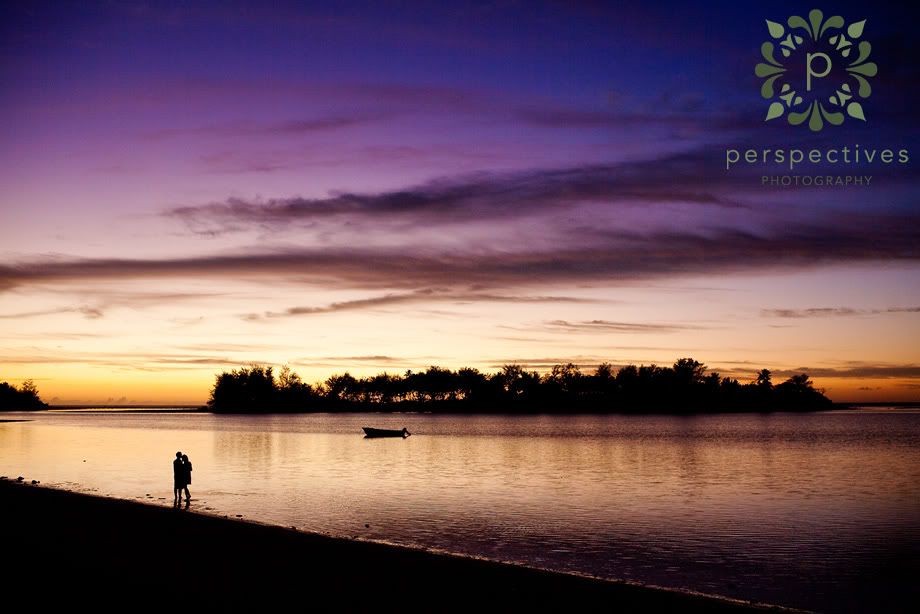 As the sun rose over the sea, I was treated to some lovely colours: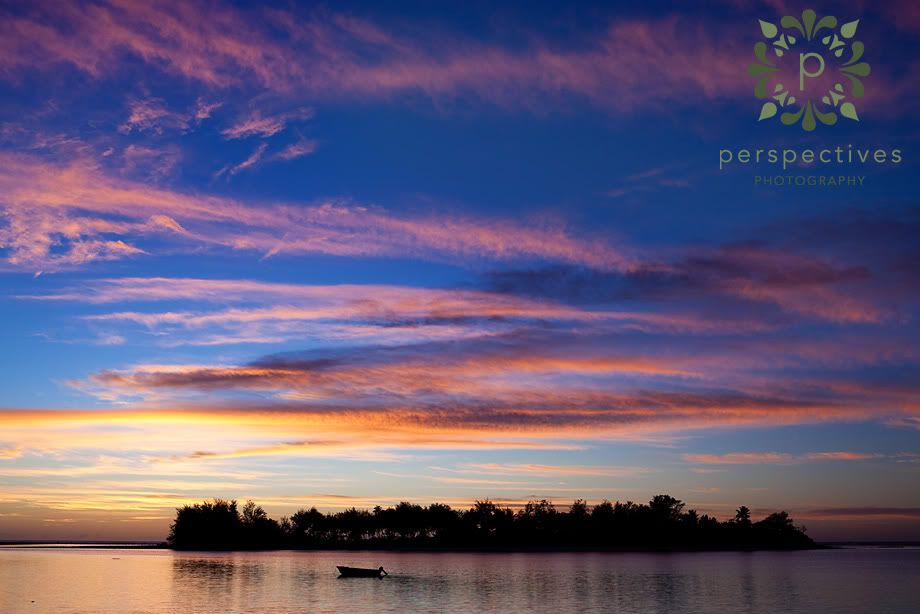 Once I made it home, I even managed to slip back into bed & keep reading my book – when Amber woke up I just casually wandered over, grabbed the camera & said – "check these out"… she had no idea I'd even gone.
Later in the day, we did the cross island walk. It was about 4 hours of either steep ascent, or steep descent. Pretty heavy on the body – but a great sense of achievement from the top!
It doesn't look it in the picture, but this is about a 45 degree incline. And it's the track.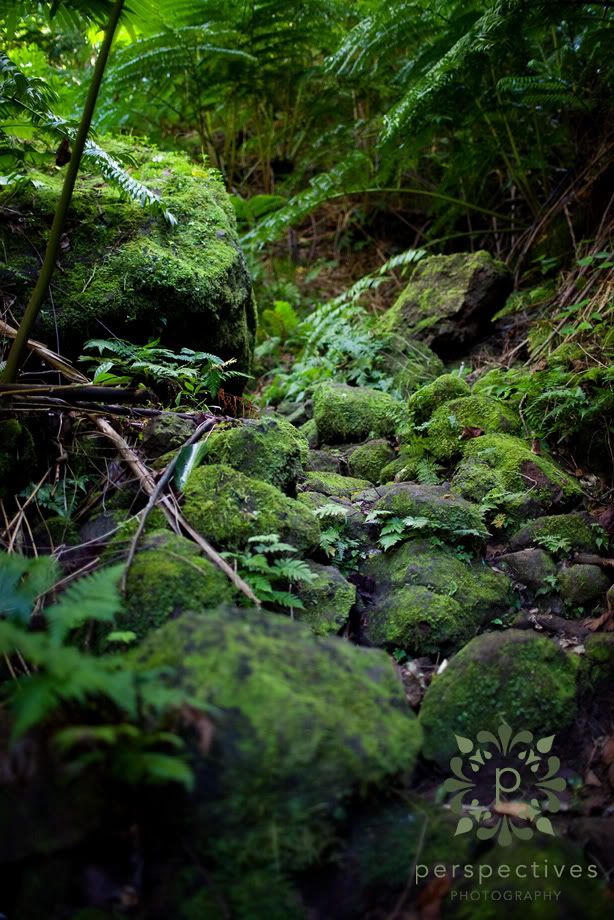 The sun was hitting this little patch of moss growing on a twig, and it caught my eye.
Love the interplay of the symmetry of the leaves being broken by the shadows on top.
Looking across from the top:
We ended up quite high:
On the way down, a little fern down near the base of the track reminded me of home: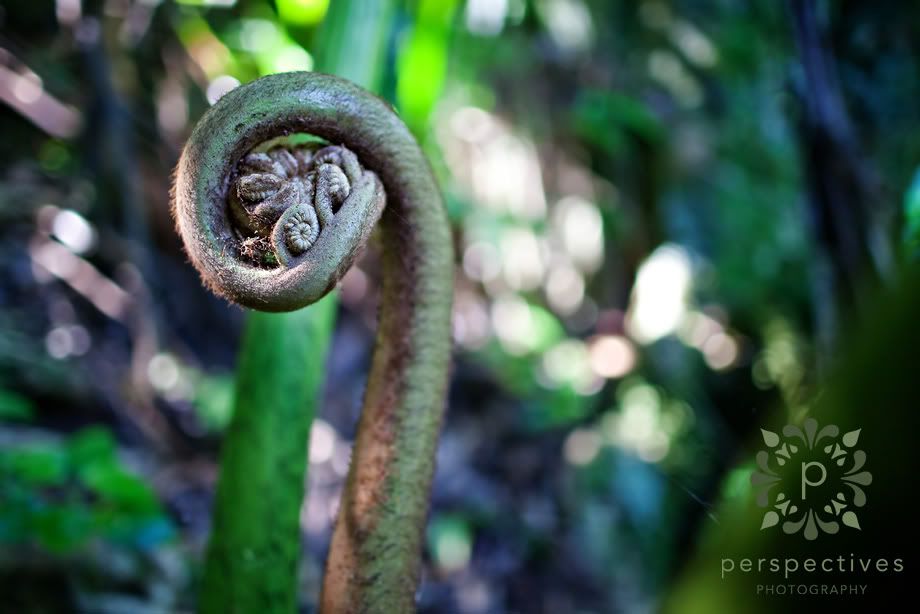 Day Six
We headed into town for the Saturday morning markets. It was a great mix of people, food, and their wares. Surprisingly, most of the fresh fruit in the stalls could be purchased cheaper at the little local fruit stall across the road from us – so we didn't even end up buying much!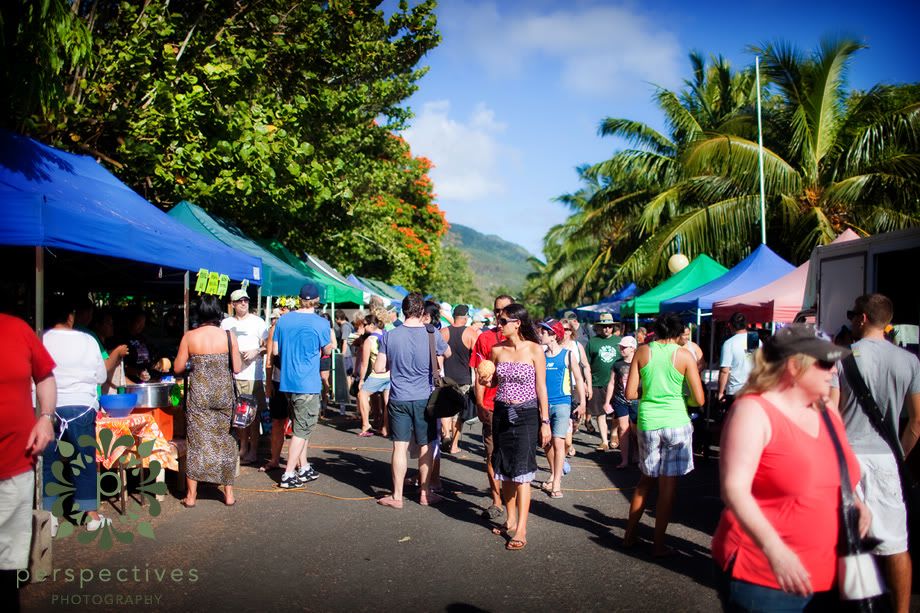 On the way back from town, we noticed a huge ship had arrived, and was ferrying it's passengers into the port. You could tell the people from the cruise ship (who were in town for one day) as you saw them in dribs & drabs along the beaches that day… socks & shoes, sometimes long pants even!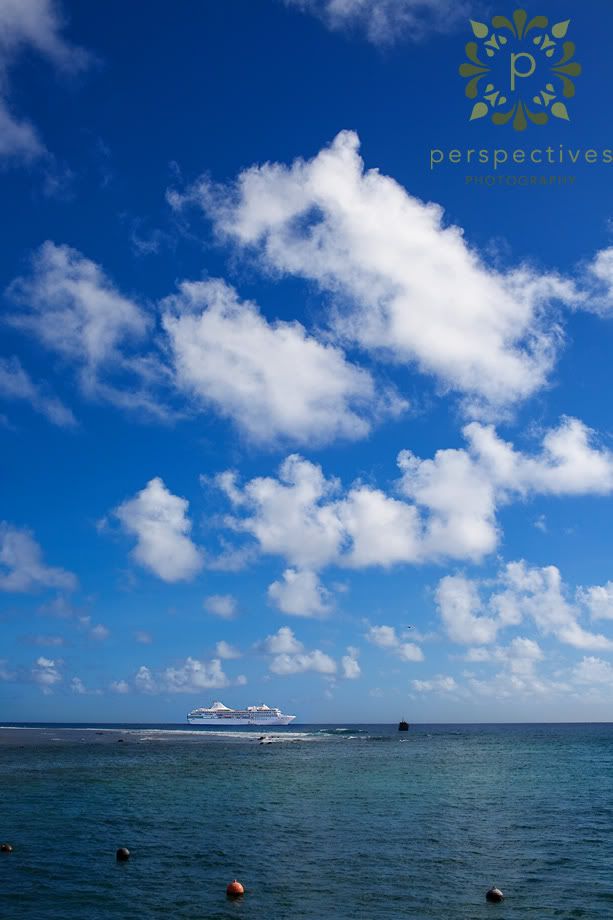 As you most likely know, we're coffee addicts. In NZ, we don't start the day until we have arrived at our local cafe for our morning coffee… every single day, without fail.
So it was a relief to find Deli-licous in Muri, who make great coffee, even by our standards!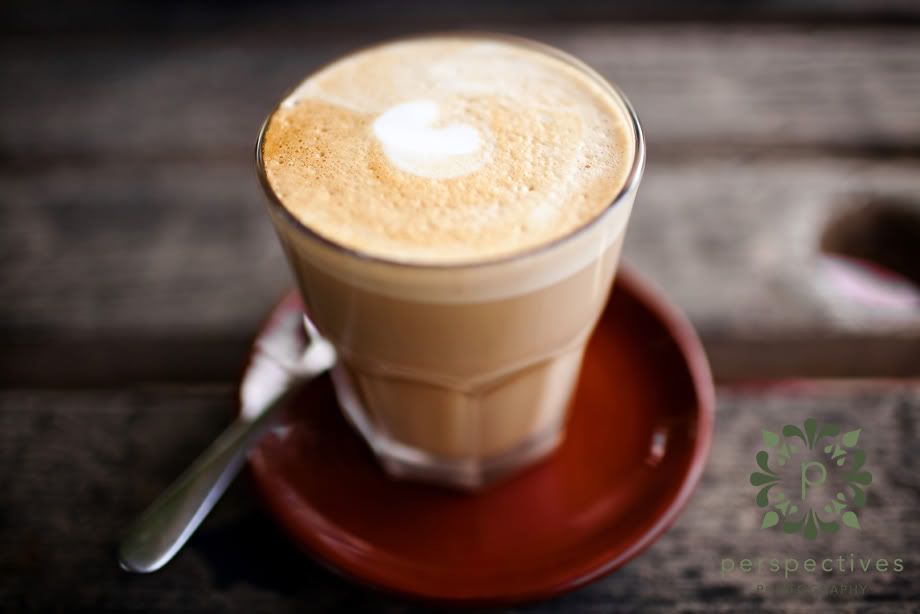 These cups remind me of being a kid. Don't think they make them in NZ any more (at least, not that I've seen in a long time)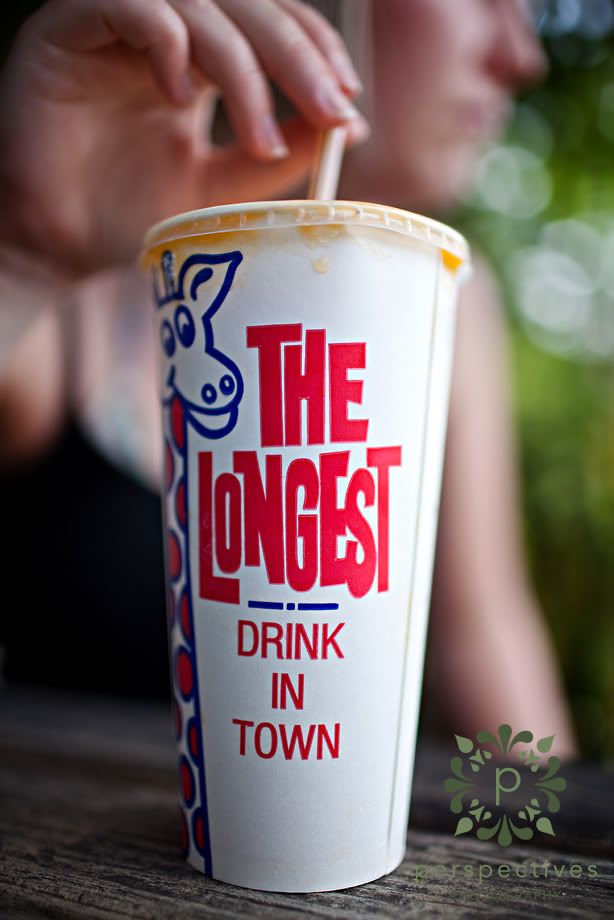 It was our second to last day, and we needed to get rid of some fruit! So we made an amazing fruit salad, with apple; pear; banana; starfruit; orange; grapefruit; pawpaw; pineapple; kiwifruit; and passionfruit – all in one. Topped with some natural yoghurt = yum.
In the afternoon, we headed down to Trader Jacks – where we watched some canoe racing (from the safety of our table, complete with chips & beer).
Trader Jacks is a great spot – right on the waterfront, plenty of colourful patrons & tall stories, good chips, and good beer. All while watching the sun go down over the sea.
This pretty much sums it up.
Day Seven
On our last day, we took a few shots of things that had been memorable for us, so that we'd always be able to look back on this trip & tell it apart from others!
This is Salvador. He is resident cat at Takitumu. Our cat (Dahli) in New Zealand was named after the artist Salvador Dali – so to find her "other half" in Raro was very special.
He was a total pro at ignoring the camera & turning his head away!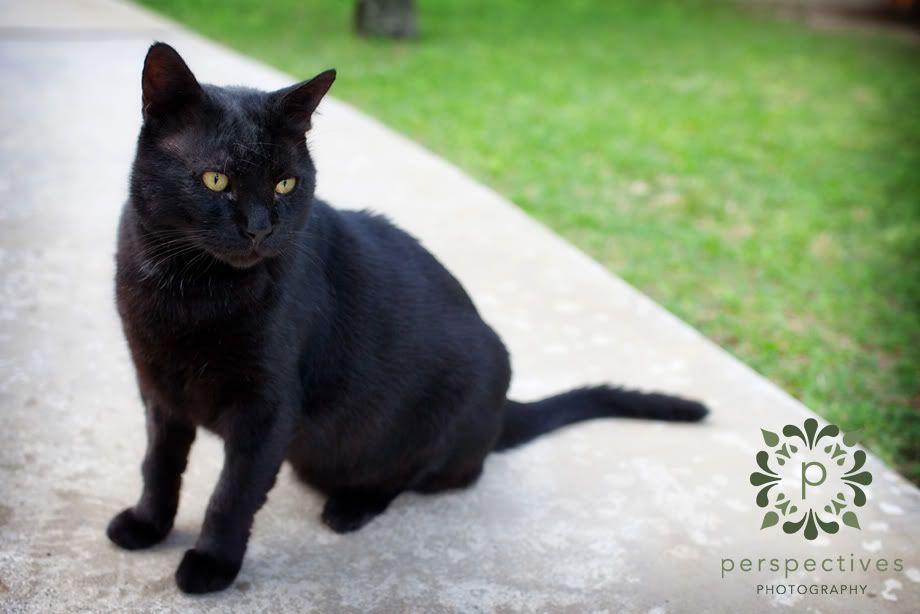 Our lovely villas: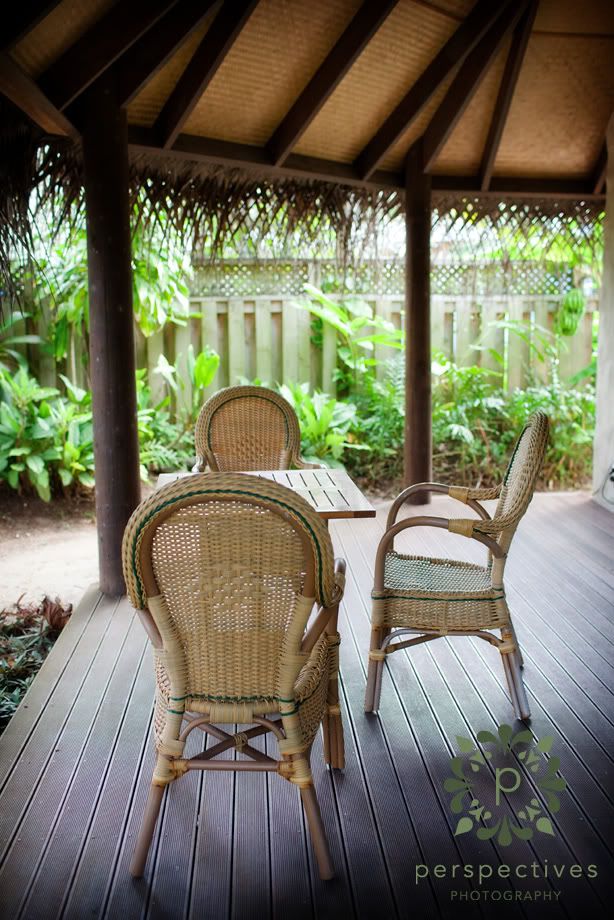 You could just grab a kayak whenever you wanted, drag it down the beach, and paddle around the lagoon.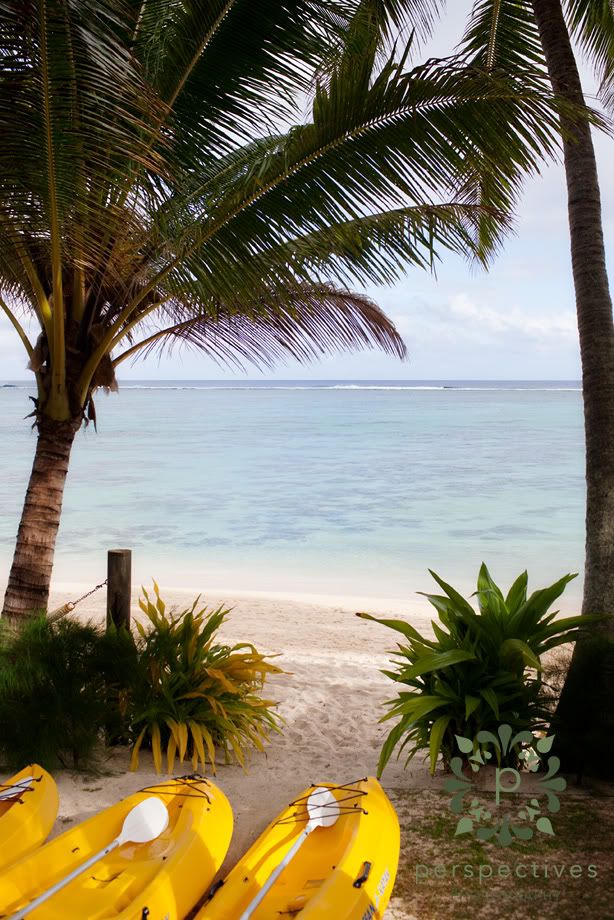 Or, you could relax in one of the sun loungers & read your book. The lagoon was often this deserted too – just us, the sand, and the ocean. Magic.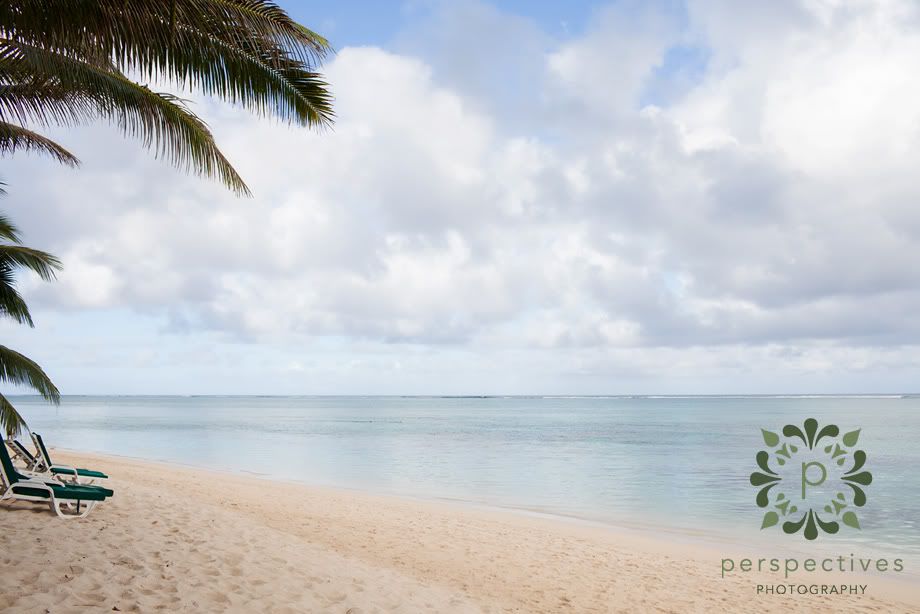 This is the village church in Titikaveka. On Sunday morning, the singing was amazing – you could hear it from the beach!
A final loop around the inland road before we left.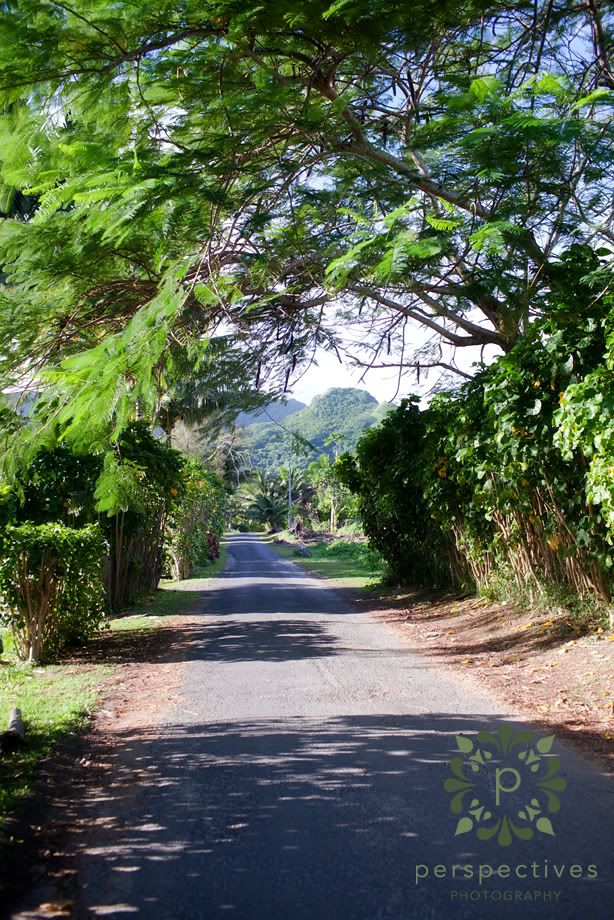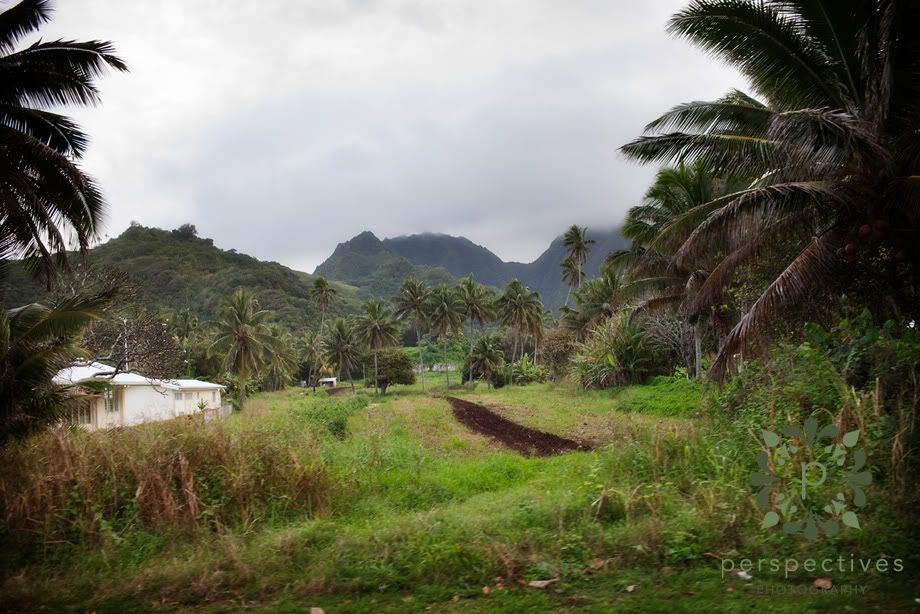 One of the spots that jumped out to us, as a cool potential wedding photo location.
Unfortunately, we rounded the corner & discovered it's inside Aorangi Prison!
Scooters – the best way to get around the island! No helmets needed, just the sun on your face & the wind in your hair.
And then we had to come home 🙁
With the exception of the two photos I took on the G10 from my kayak – every image here was taken with just one lens.
I wanted to test myself a little & push outside the box. So I only carried one camera (a Canon 5DmkII) and one lens (35mm f1.4) to Raro. I left everything else at home.
The 35mm is a prime lens, which means it has no zoom. You want to zoom in? Walk forward. Zoom out a bit? Step backward. It meant I really had to think about my composition, rather than being lazy & just zooming in or out.
The lens was fantastic – a great focal length for multi-purpose shots.
I've just sent all the above images through to our print lab. I'll put them into an album at some stage when they get back.
I can't stress enough how important this is. In this digital age, it's SO EASY to lose entire sets of photos. Whether they get accidentally deleted, or you reformat your drive, or your computer gets stolen.
Looking back through a set of prints is just special. Do it now – go find your latest holiday shots – or your favourite shots of your kids, and print them out.
Hope you've enjoyed these photos – they're something that we'll enjoy for many years to come.
Get in touch if there are any you want to buy as wall prints, canvas, or use as stock.
Cheers!
Isaac.