The coolest thing about photographing weddings as a couple is that we both get to relive a piece of our own wedding day, which took place in Jan 07.
We often have people asking about our day – and so we thought we'd share some of our favourite shots with you all!!
Thanks to Brett Lees from Unique Visions who took our photos on the day – we love them!!
Note Amber's longer hair, and Isaac's dyed mohawky thingee – both now gone!!
I think that our wedding was the only rainy day in the whole of January, but we wouldn't have had it any other way! We even had most of our photo shoot pre-wedding (we're not really that traditional, if you can't guess from the orange dress) – and we were soaked!! But it was so much fun, and we have beautiful photos as a result. The grey skies really set off the shots with the sea in them, especially the wharf ones. I really don't think they would look anywhere near as dramatic & moody if it was a typical sunny summer's day.
So if it rains on your wedding day, don't stress!! Enjoy it for what it is, and go play in the rain!
Isaac & Amber.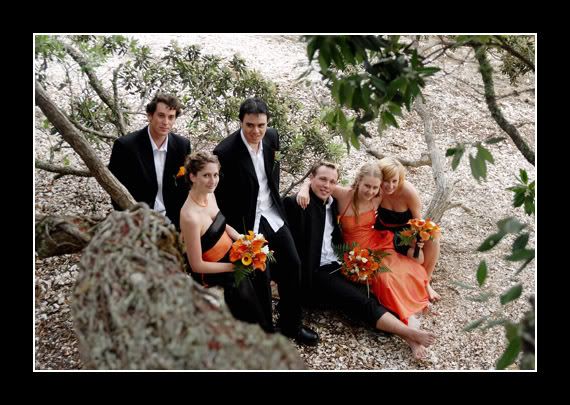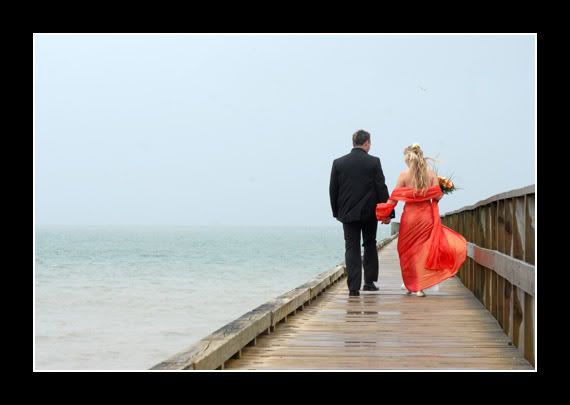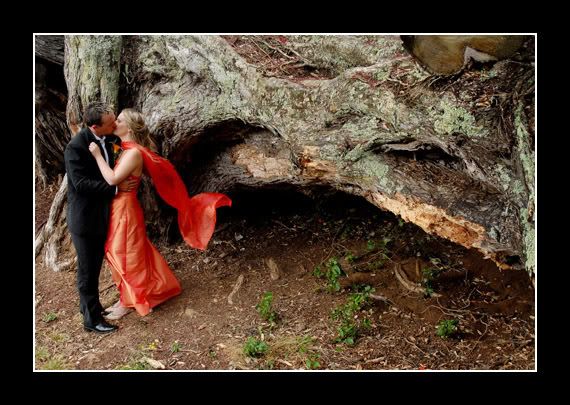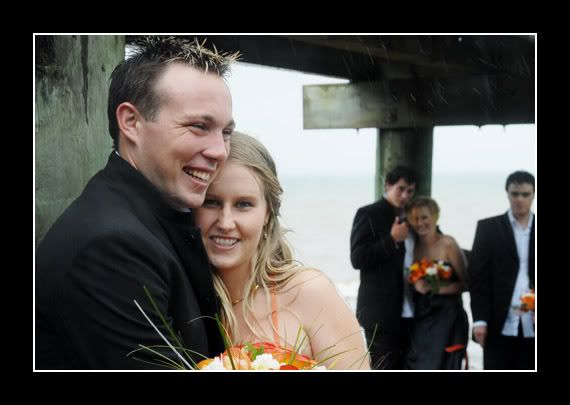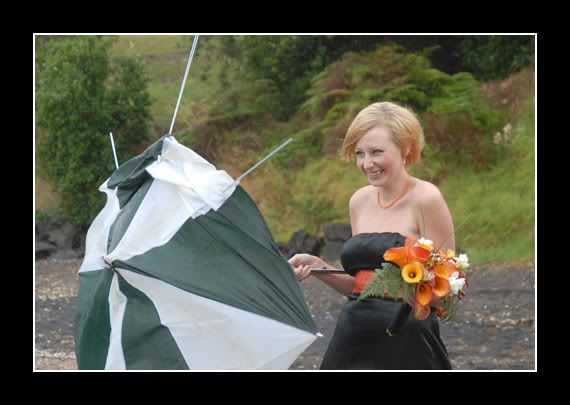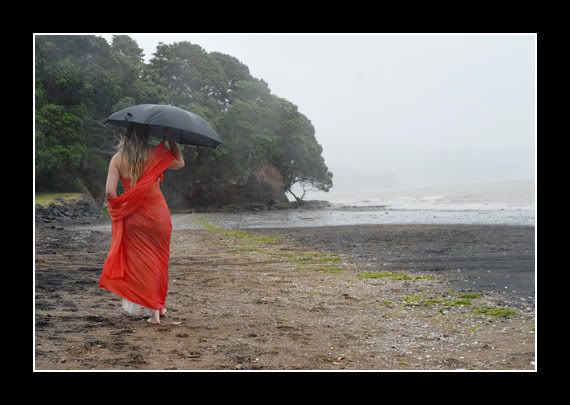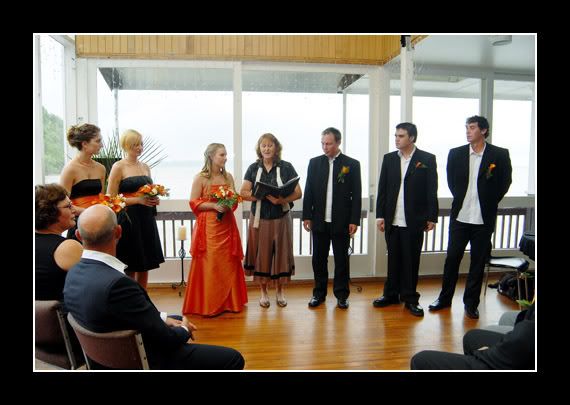 We were married by Amber's mum, Peta, who is one of the coolest celebrants you'll find – if you haven't found a celebrant yet, check out her site – Ceremony Planning Services