Moana Sands & PawPaw Patch wedding photos – Joe & Chanel's sneak peek!
Hi guys!
Our last wedding in Rarotonga this trip was very special – with our friends Joe & Chanel coming over for their tropical wedding.
Joe is the reason this website exists. He's website designer extraordinaire and a long time surfing buddy. Chanel is his gorgeous wife (now! congrats!) who is a talented art restorer, painter, author, academic, and more.
It was a real privilege to be invited along to share in their day, both as photographers and guests.
So without further ado… some of what we saw.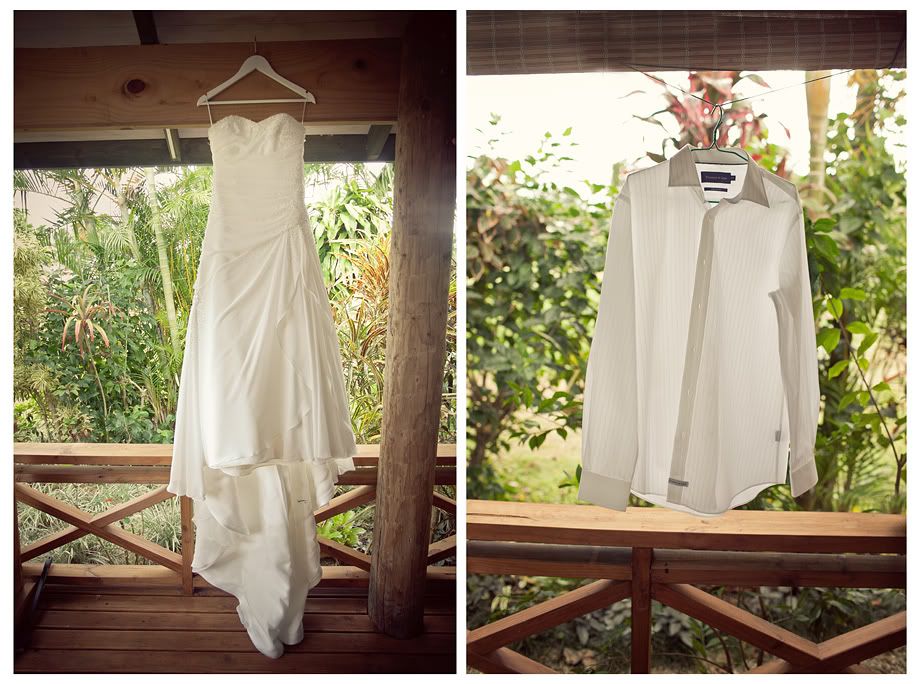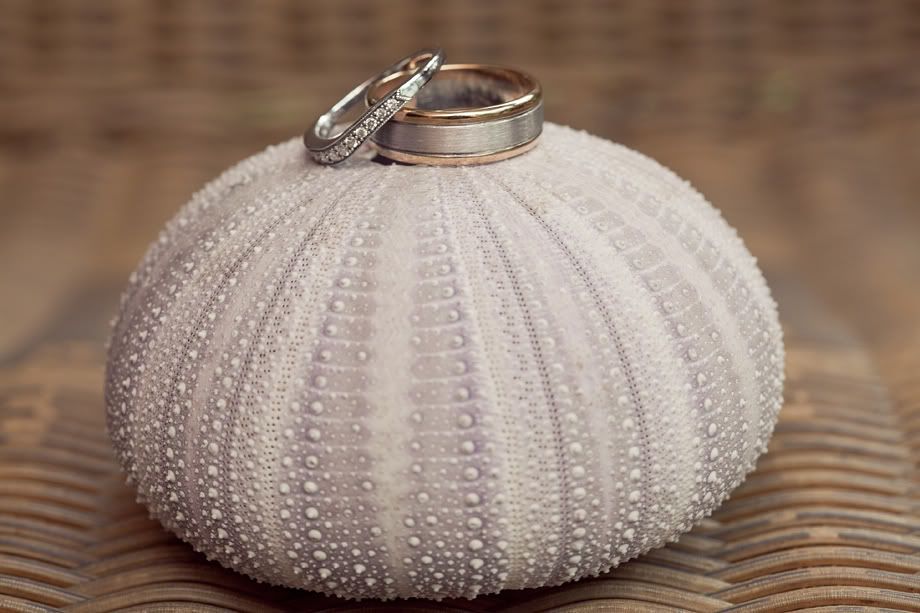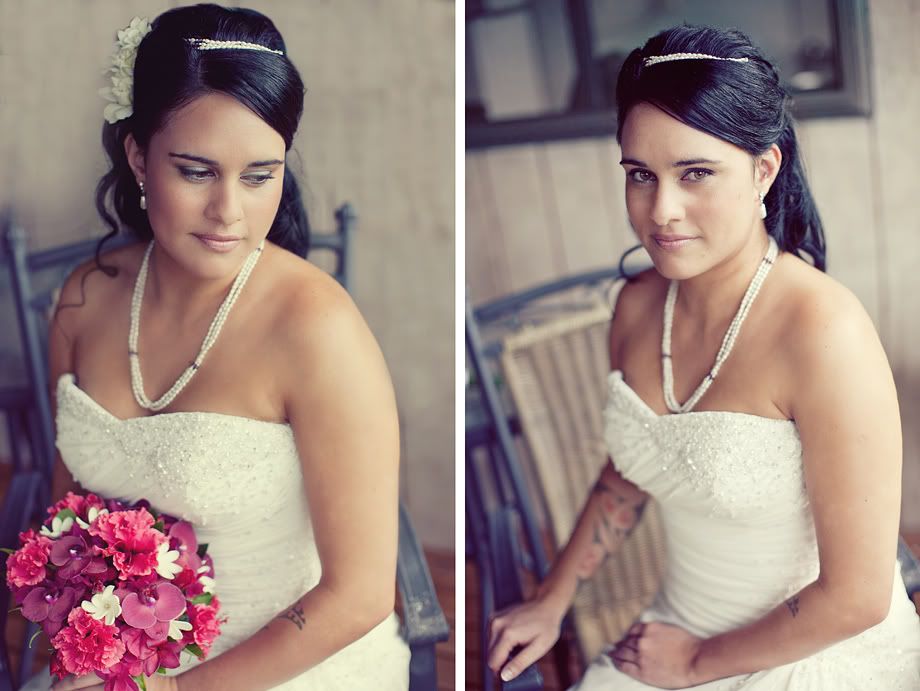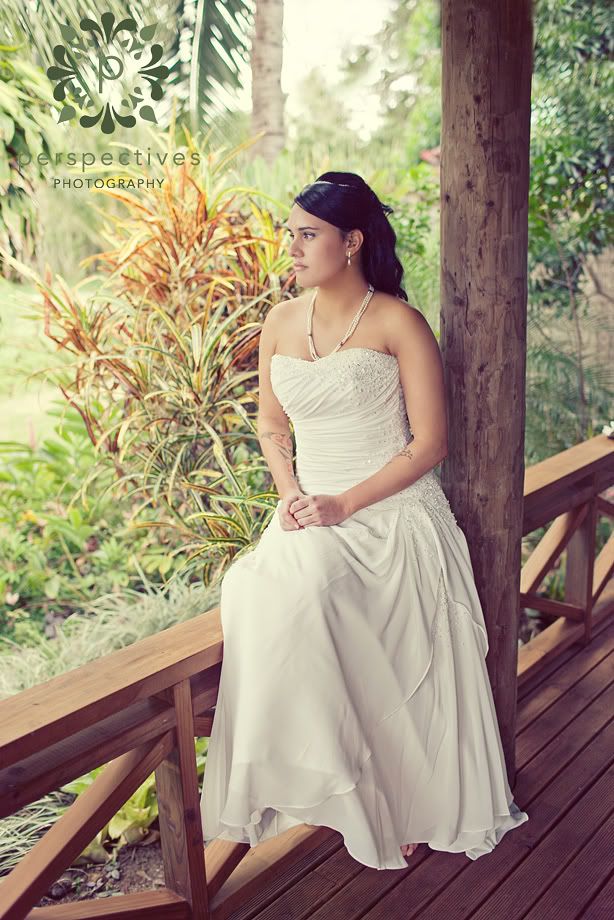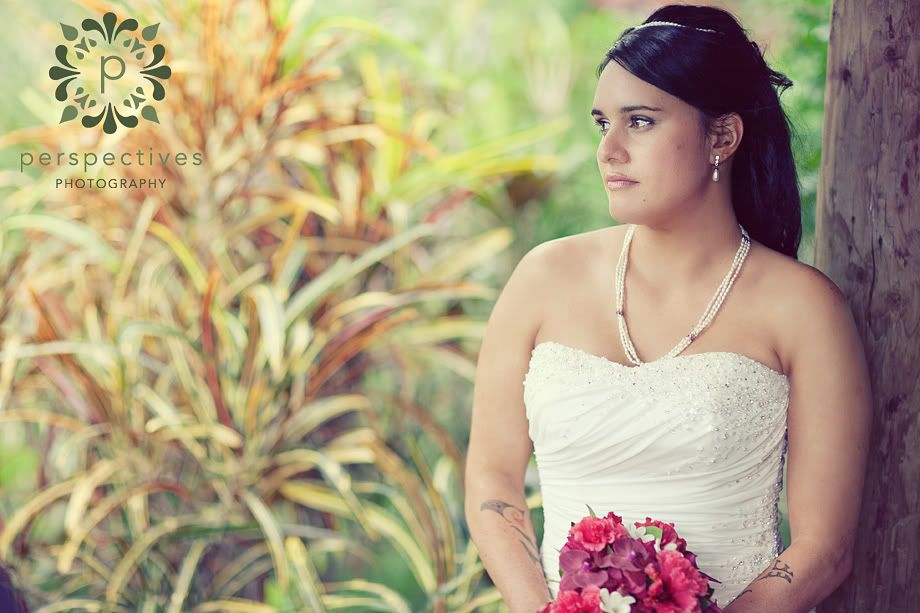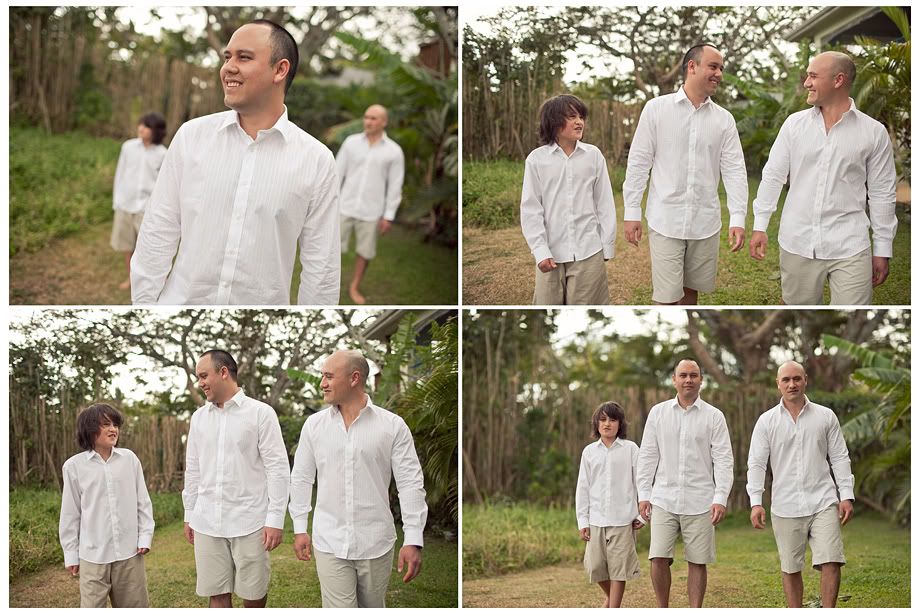 Their ceremony was held on Rutaki beach, which was beautiful, with the huge surf crashing in the background. Andrea & Fiona from Wedded Bliss ensured that everything ran smoothly & without a hitch.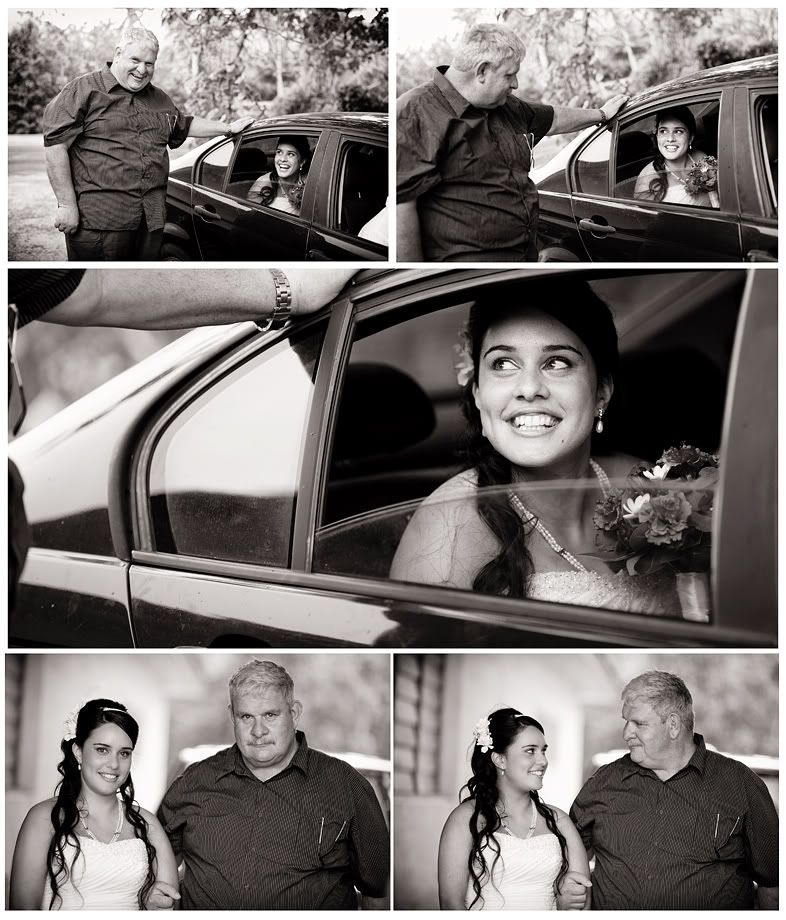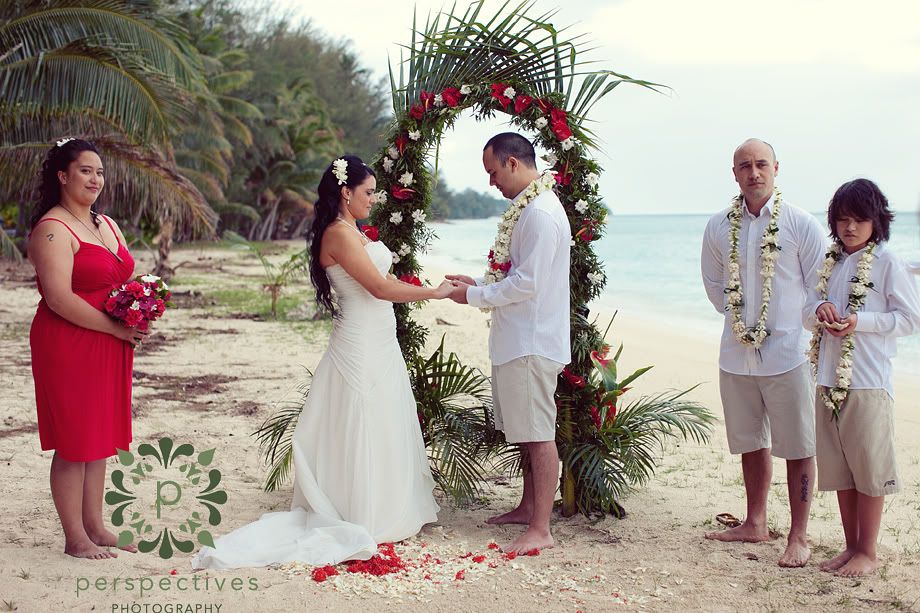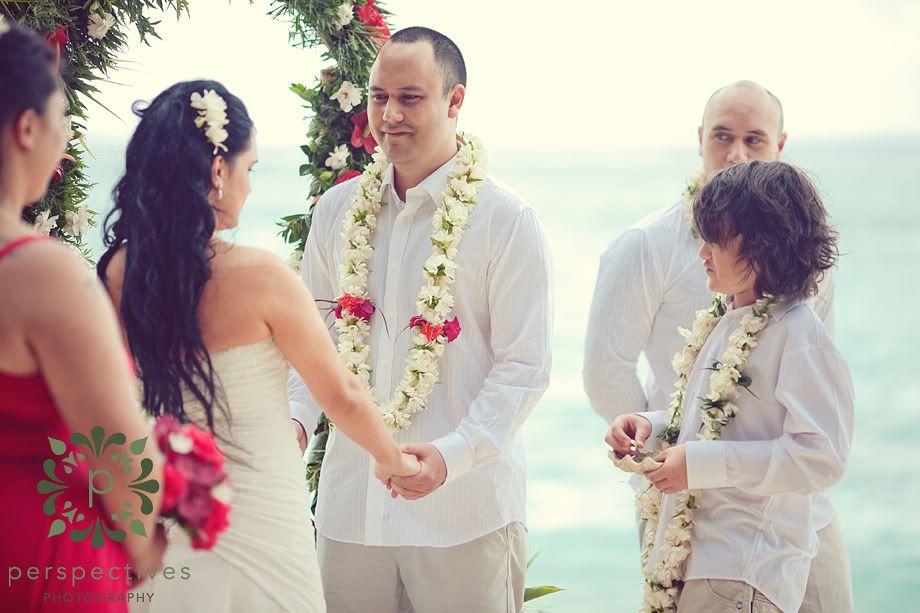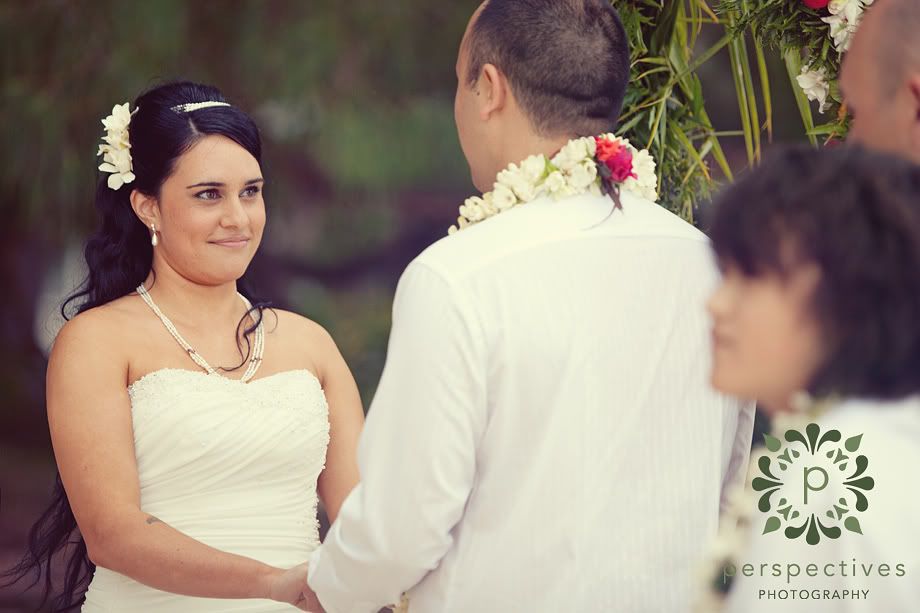 Remember that mention of the huge surf, crashing in the background?
Well. At one point, the surf came right through the lagoon… we sat there watching these waves rolling towards us over the lagoon…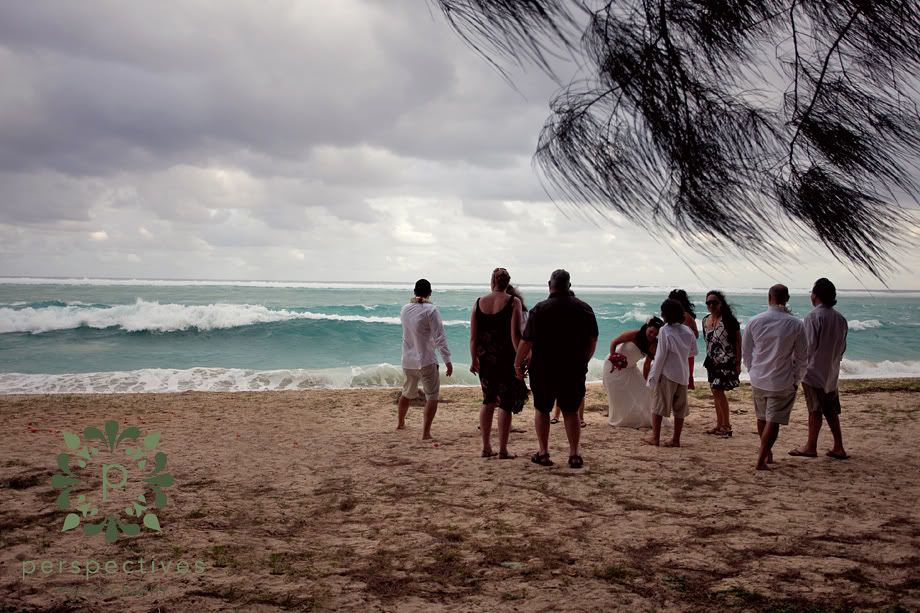 And then there was the sudden realization… as the wave hit the beach… that it was going to come a looooonng way up! Cue a mad scramble up the beach, grabbing camera bags & gear as the water swirled past our ankles. Later that afternoon, waves were surging up and over the road all down the south coast – it was something quite cool to witness. In the next image, you can see the water around everyone's feet and through the trees..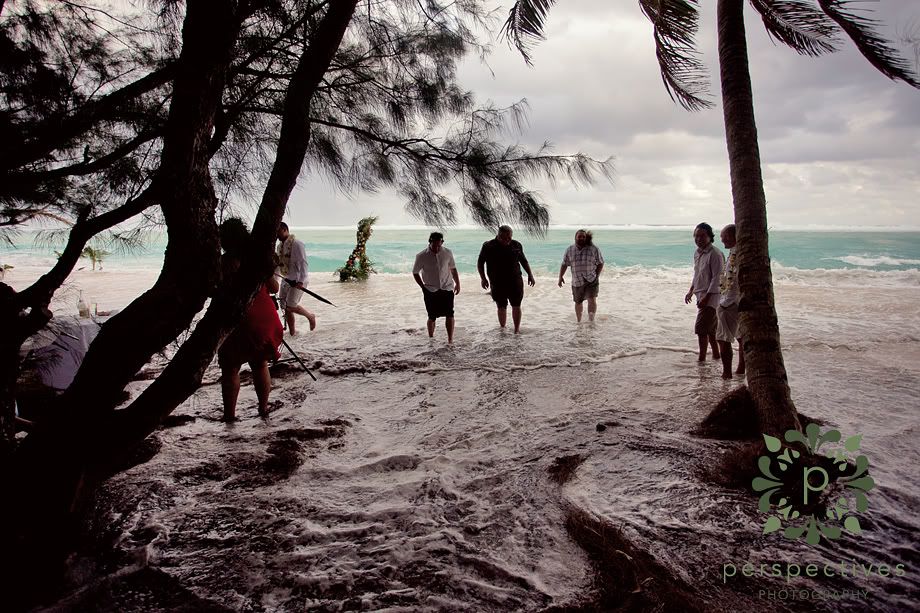 Joe, his brother, & Isaac – being keen bodyboarders – were watching the huge waves hitting the outer reefs, speculating as to their size. For anyone interested – here's the same swell as it arrived at Teahupo'o in Taihiti, the following day.
Rainbows.
It was time to head out for a few shots on (what was left of) the beach… these were interspersed with mad scrambles back up to dry ground as the bigger waves washed right up the beach.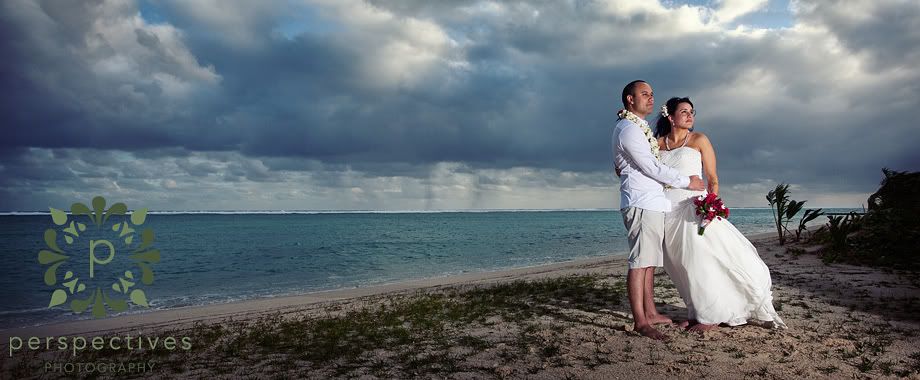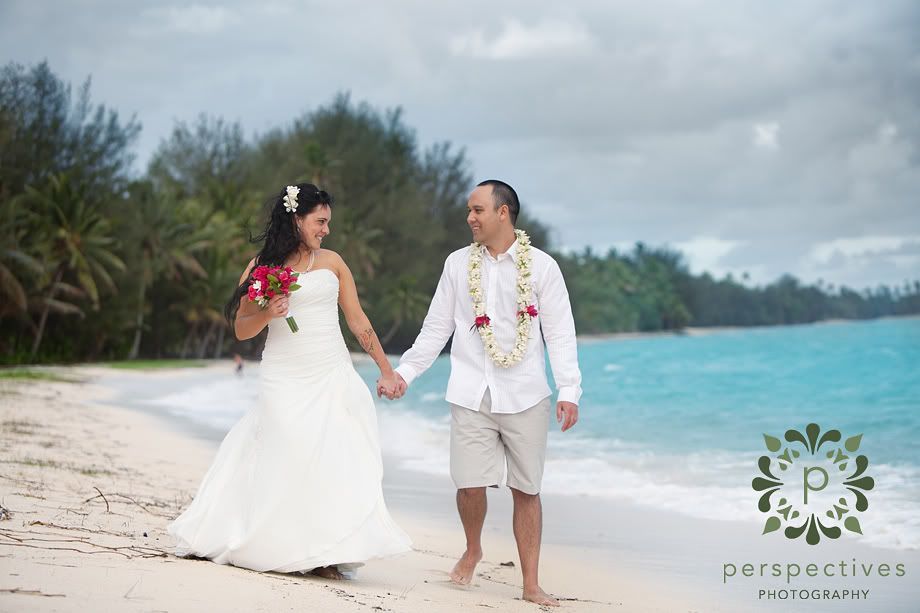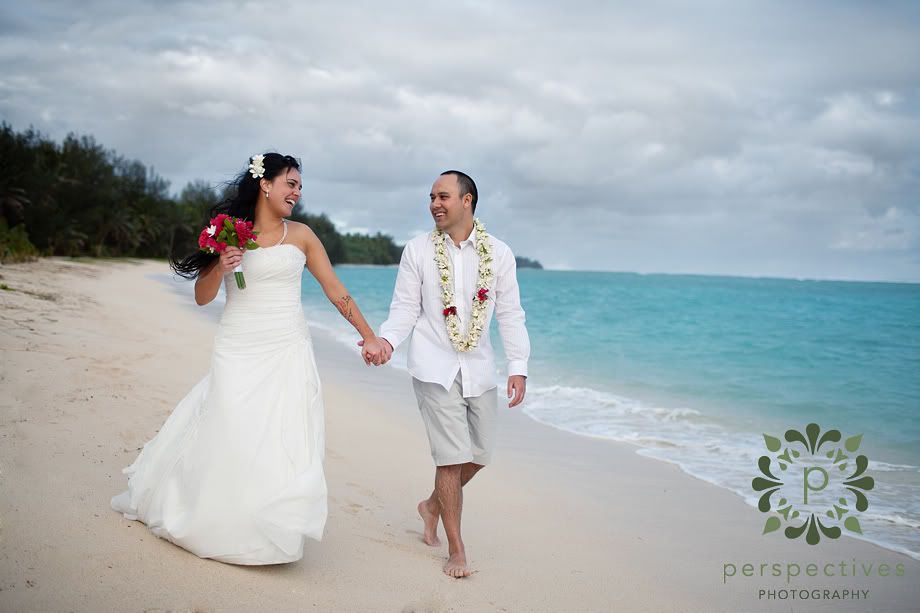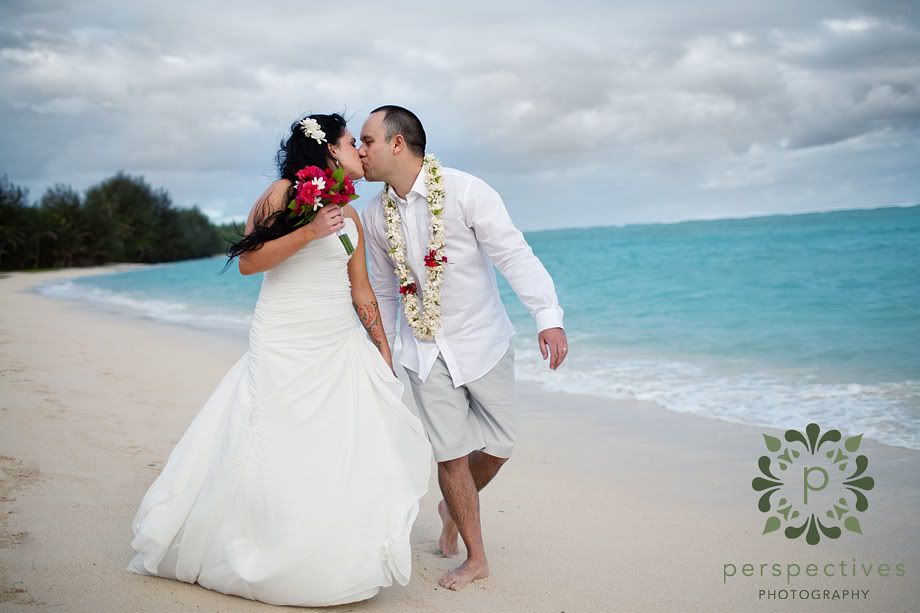 Tucked away, in some shelter from the elements…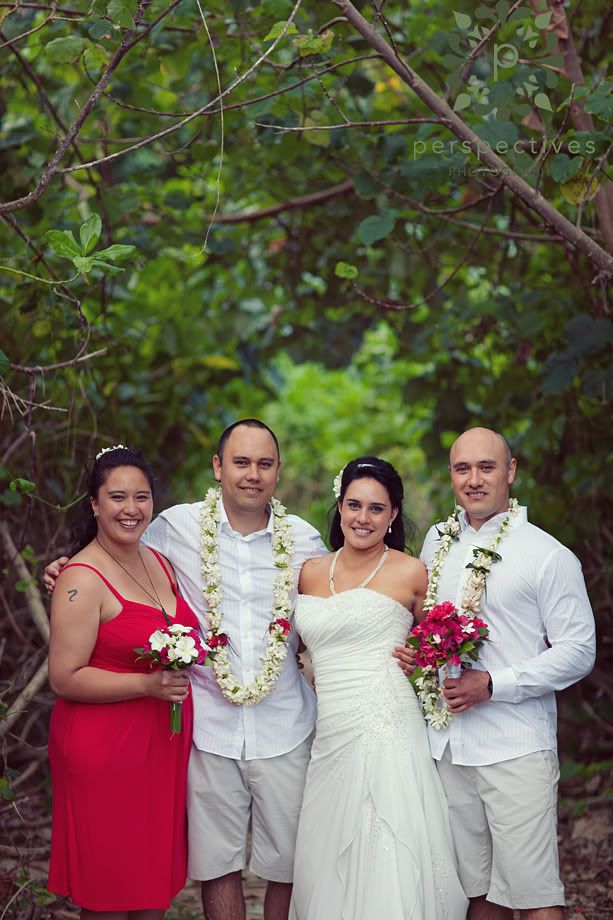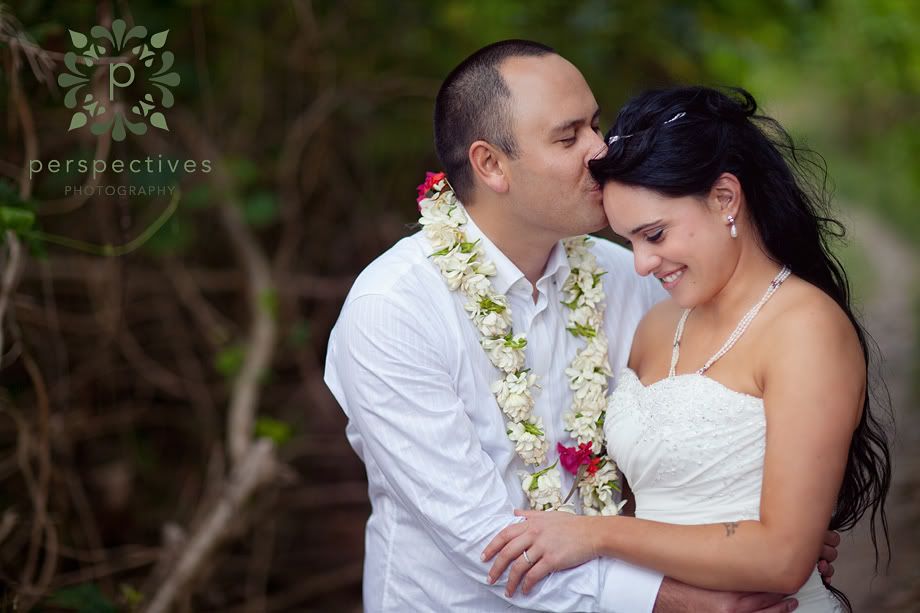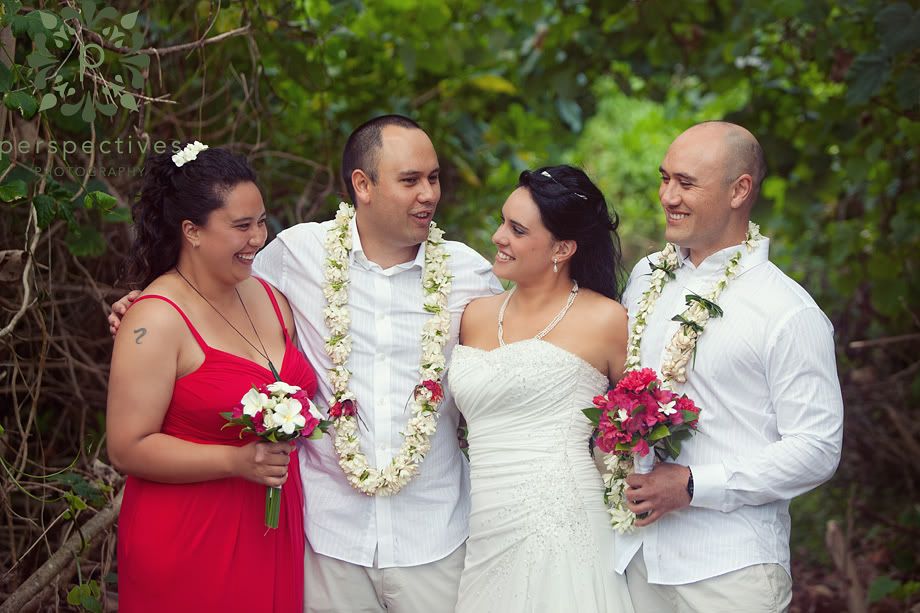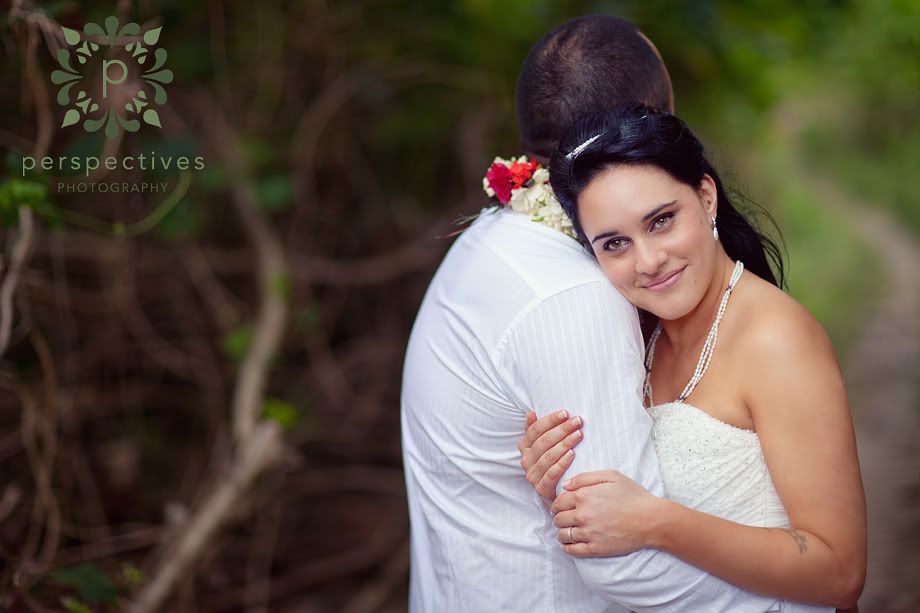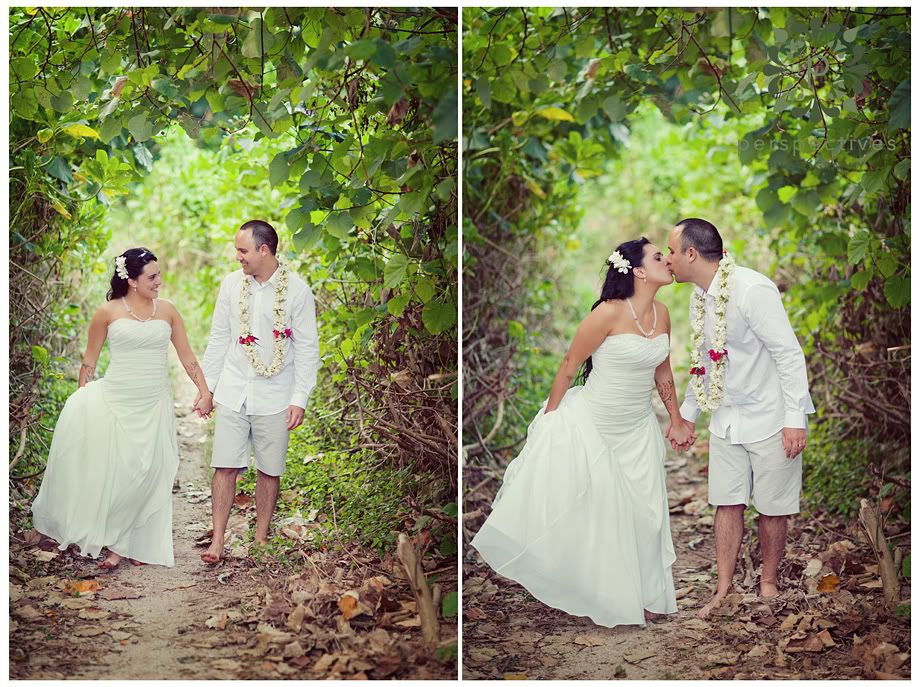 As we weren't going to see the sunset from the beach where the ceremony took place, we jumped into the cars, and raced around the corner in the fading light to try and get a few shots before the sun disappeared completely.
I love the reflections in these ones!
It was then back to PawPaw Patch restaurant, where we had a delicious meal (I just can't get enough of tropical gamefish – so fresh & tasty!) – followed by some really beautiful speeches.
Late in the evening, we had a play out the back of Moana Sands, where we set some lights up & spent a while testing various settings… so we were able to whisk Joe & Chanel outside briefly to capture this.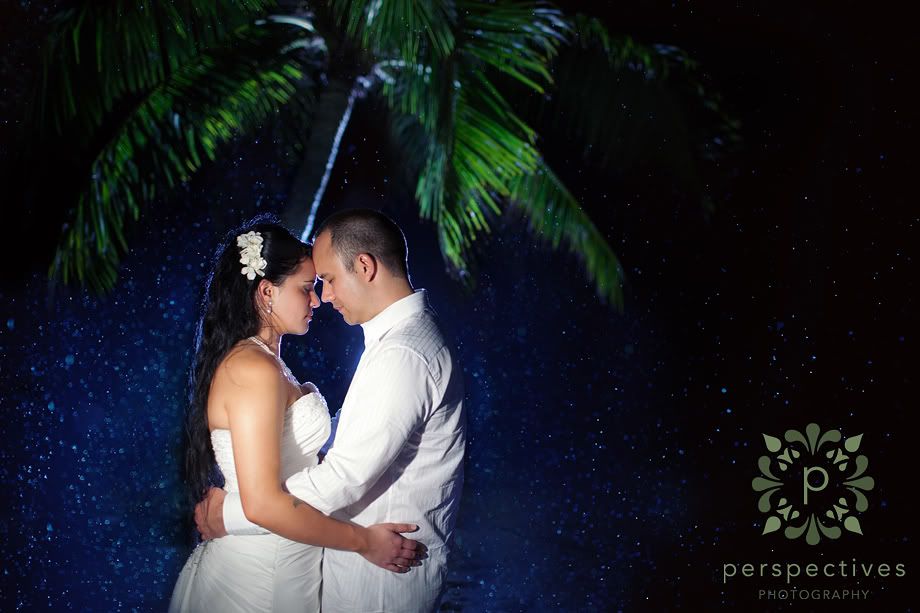 Thank you both for inviting us along to share in your wedding day – we had a really great time, and it was lovely to meet your whanau also. Enjoy these few photos – there are many more to follow!
Isaac & Amber.