Markovina wedding photos – Shaun & Kimberley's sneak peek!
On Saturday, we headed out to Markovina in Kumeu to photograph Shaun & Kimberley's wedding.
Our day kicked off with a few shots of the guys, still in relax mode back at their hotel. Shaun kept assuring us that he wasn't nervous at all – and even right through the ceremony, I think he actually meant it too!
Here's the man himself: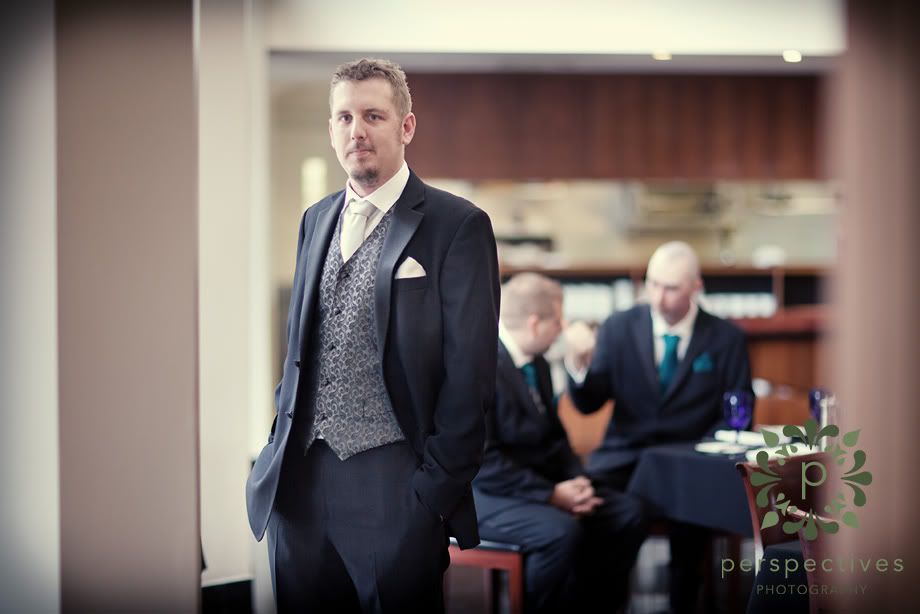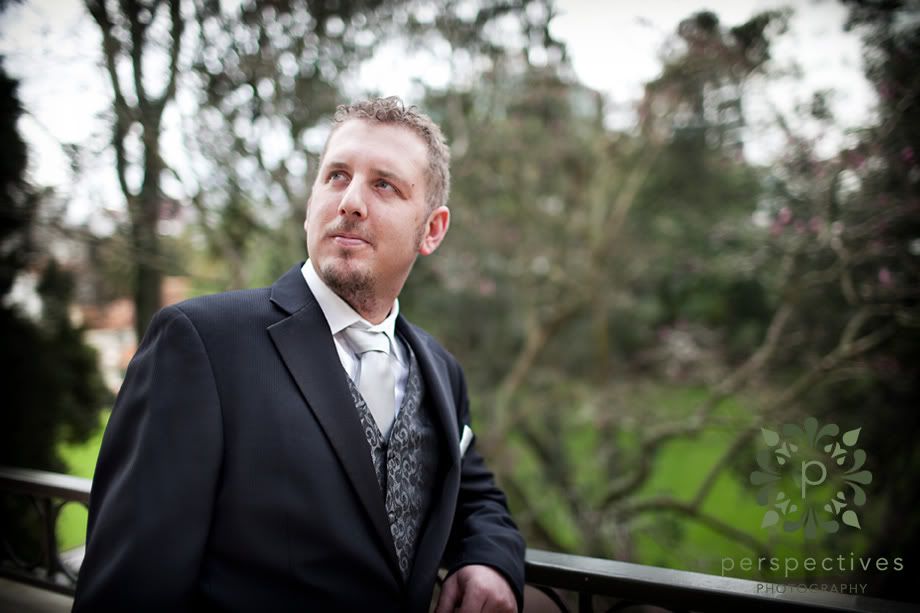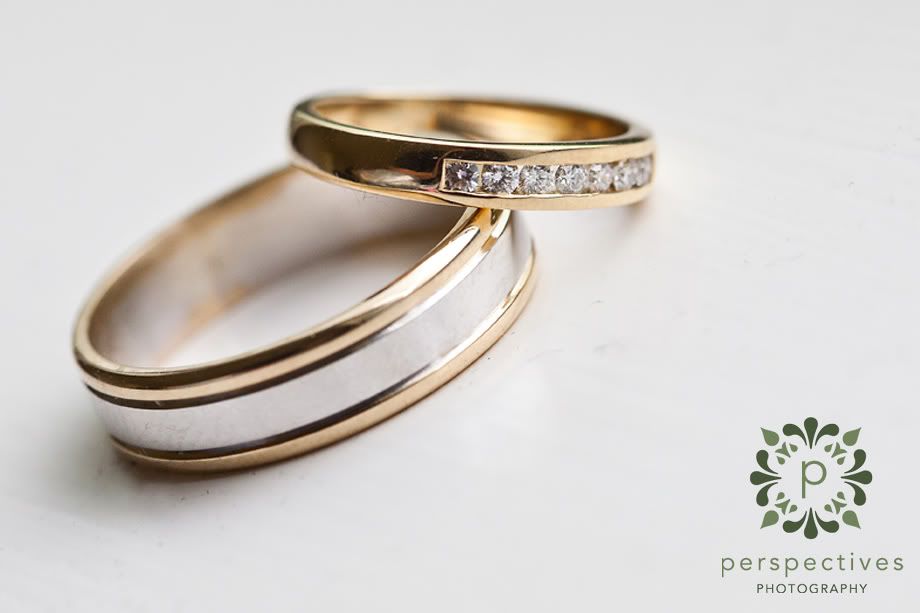 Then it was off to the girls – where we found Kimberley looking gorgeous!
Even when it's your wedding day… you still can't forget the essentials: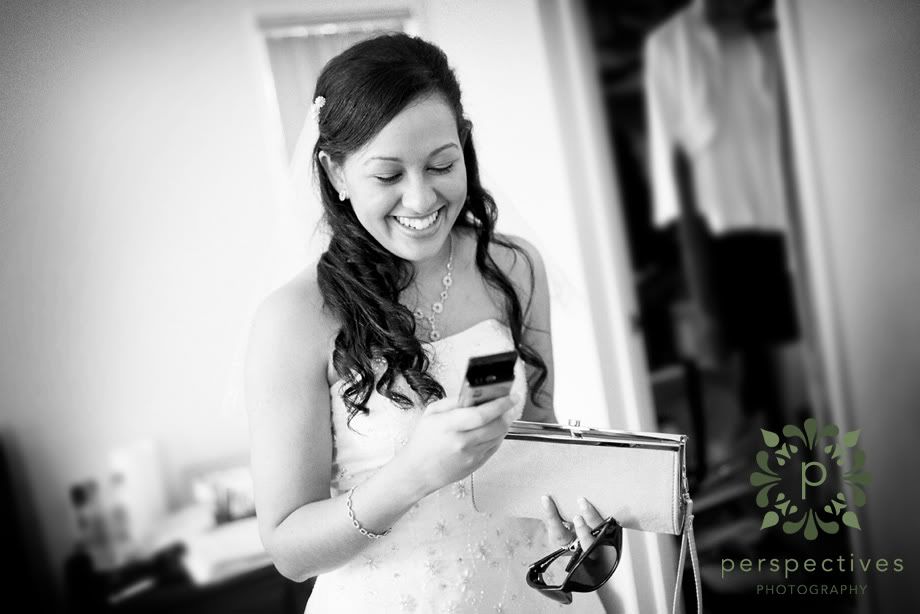 A kiss from Dad.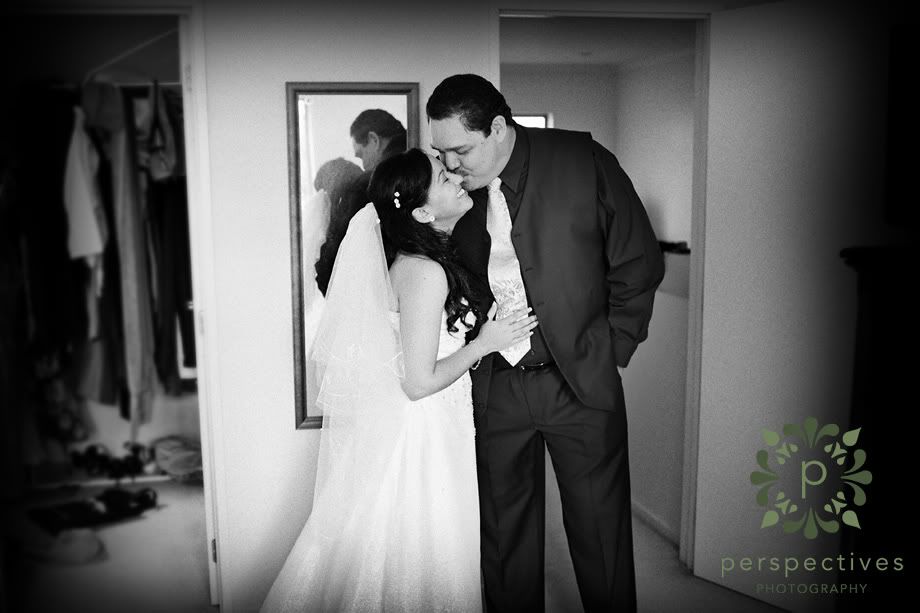 Both Amber & I noticed this light as soon as we walked upstairs… an arch window with vertical blinds – just the kind of thing we love to play with!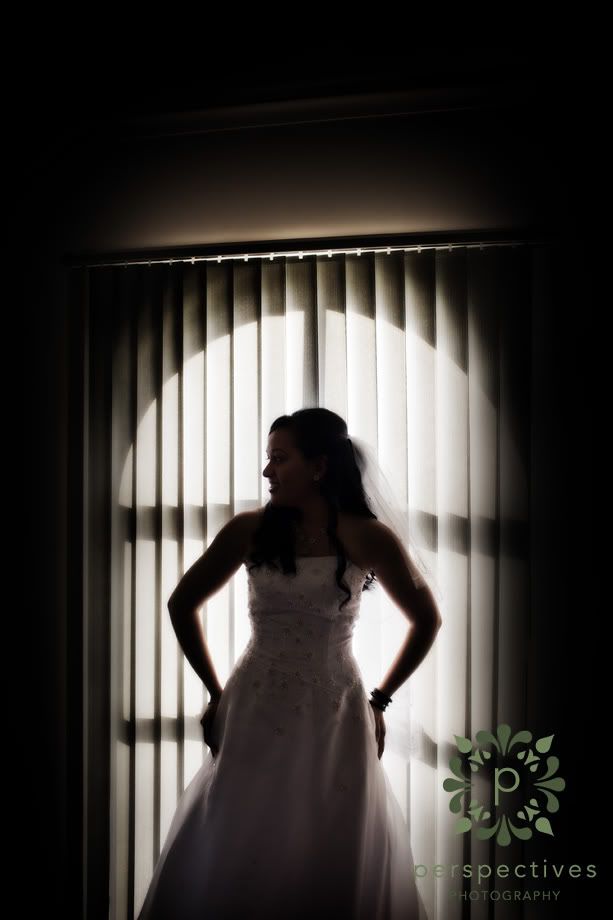 Sometimes, it's just fun to have a play around – I liked the way the light was filtering through the blinds.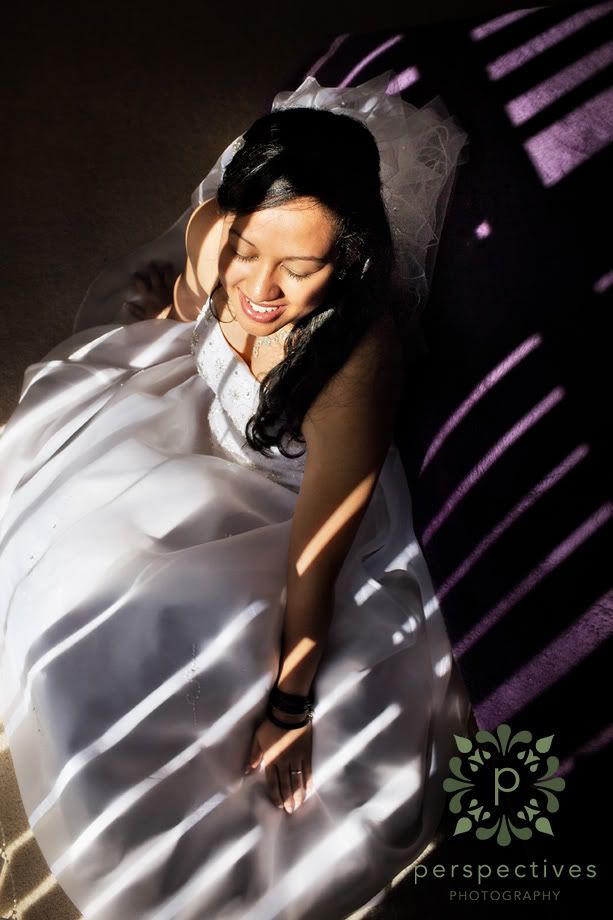 Kimberley looking stunning in her dress.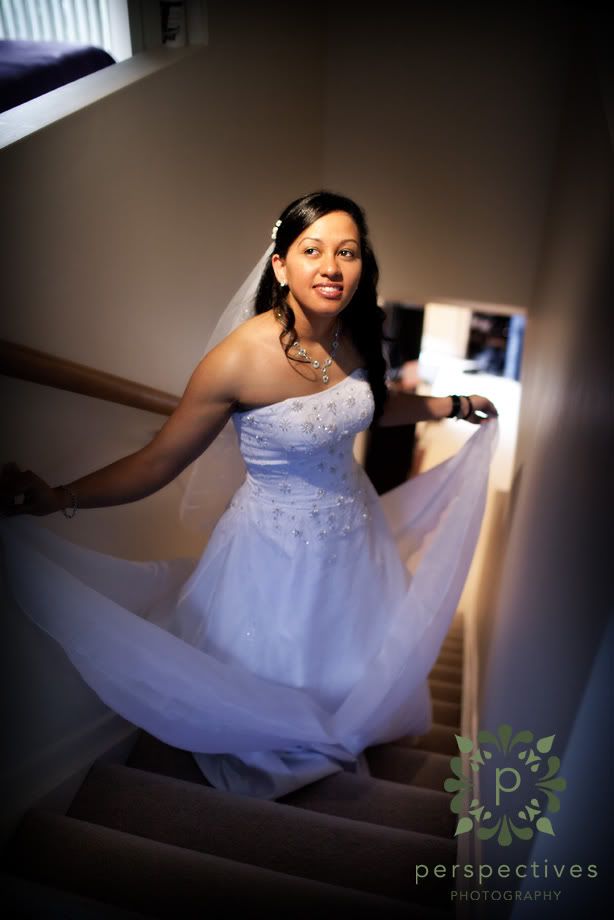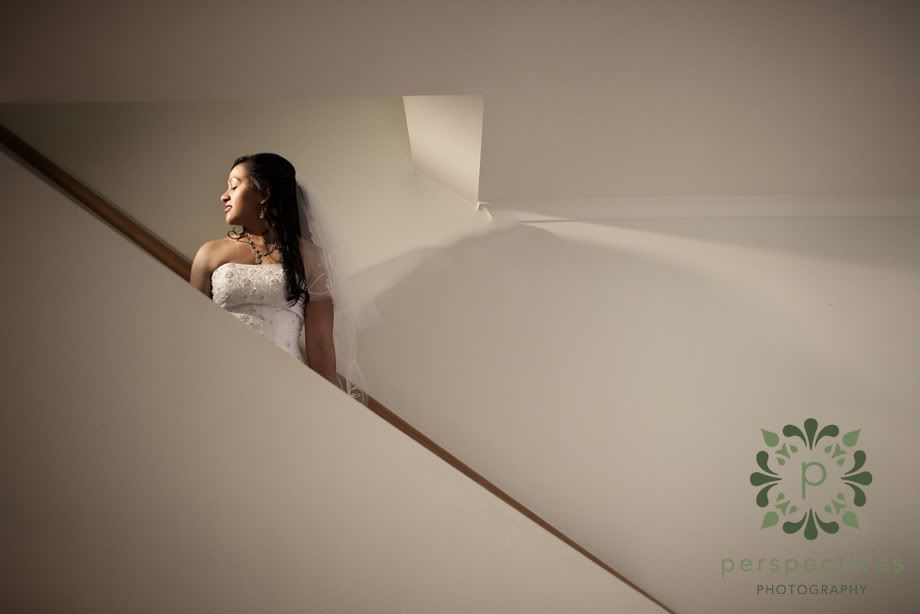 And with gorgeous bridesmaids.
We then raced out to Markovina, where we met the boys – and also our favourite celebrant in the whole wide world – Peta Hardley. (who is also Amber's mum!!) 🙂
Kimberley arrived, with her Mum & Dad walking her in, and then Dad walking up the aisle with her: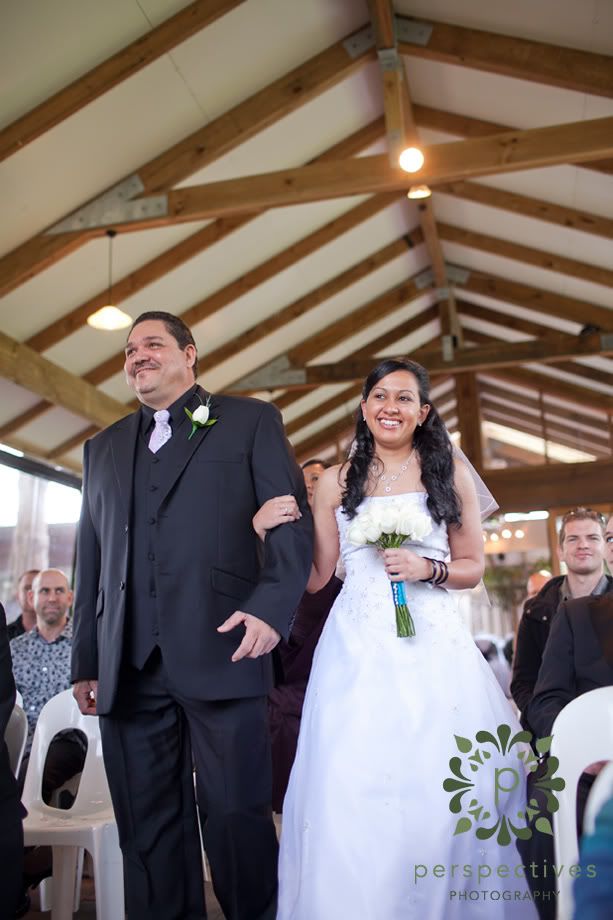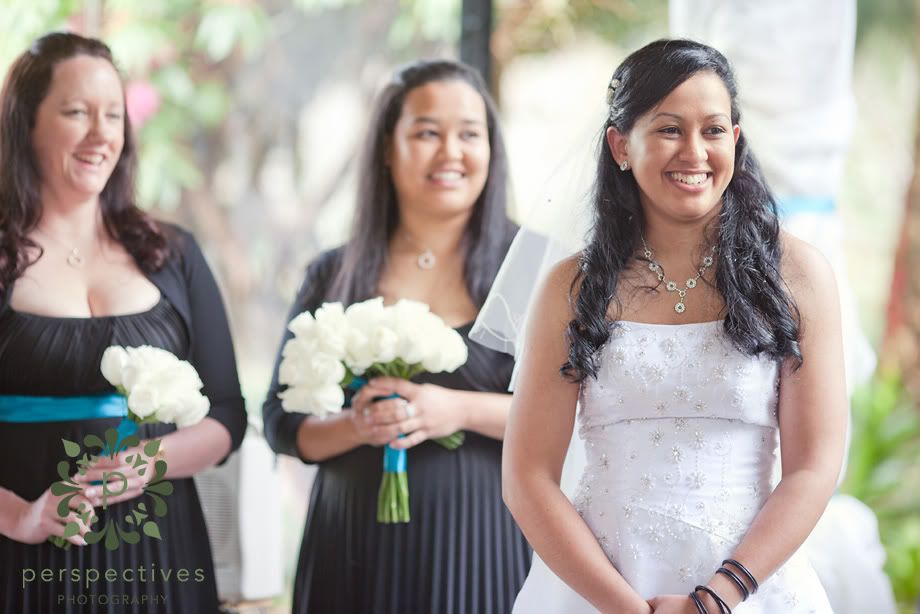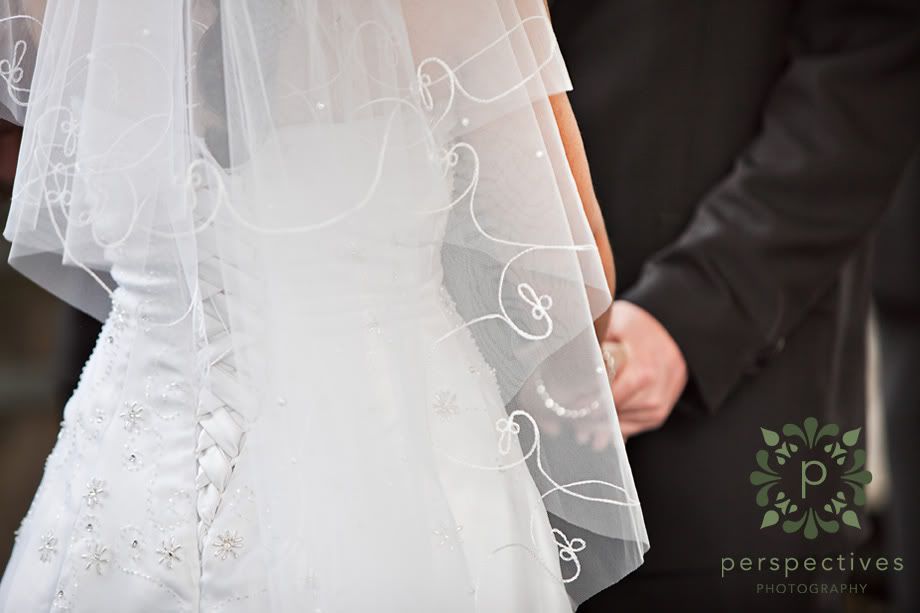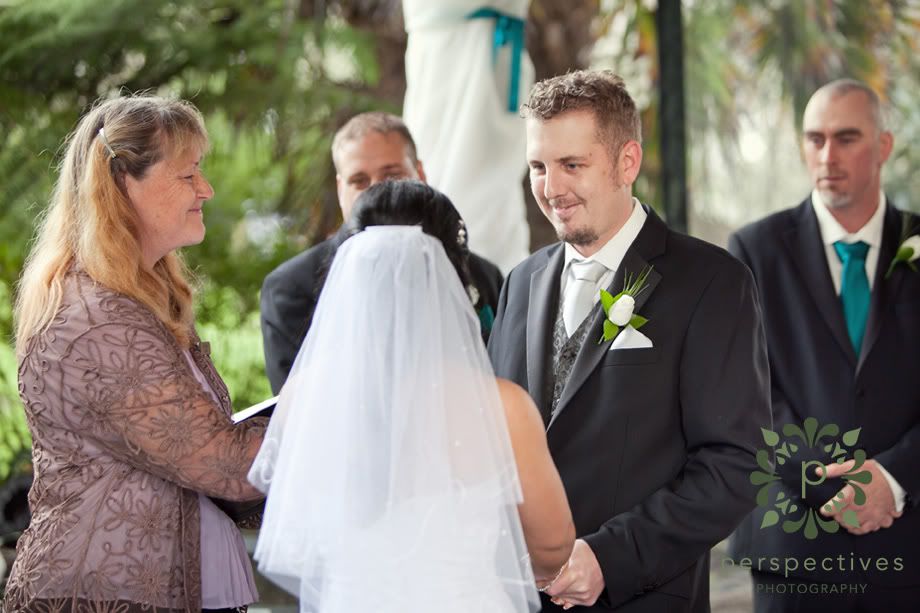 I loved that they had a sand ceremony – mixing two separate containers of sand (which were in their wedding colours) into one jar, which they can always keep 🙂 Very special.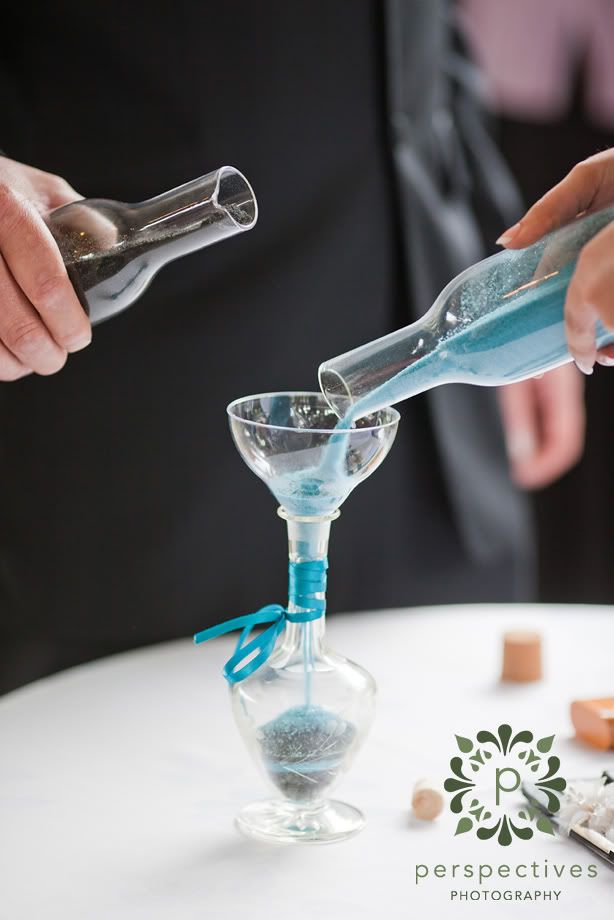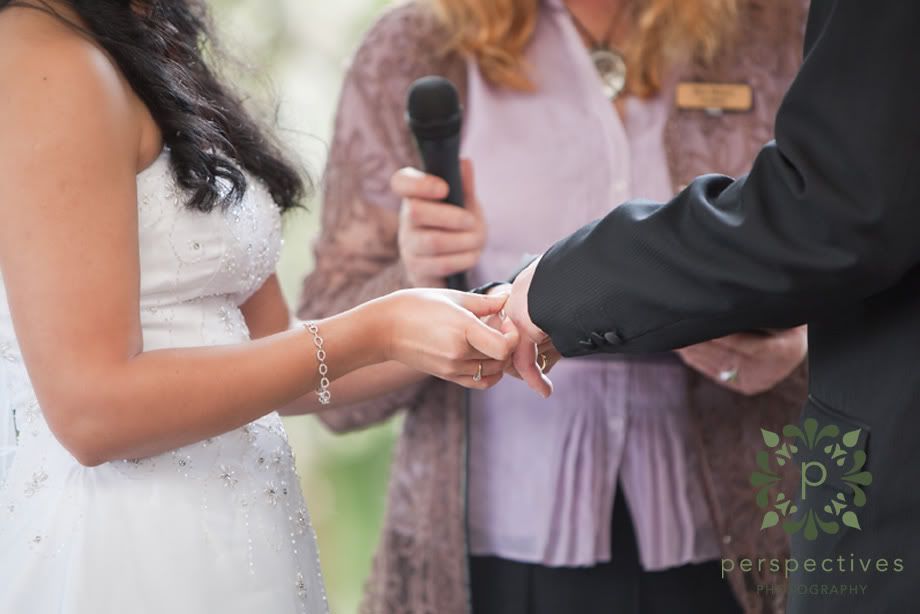 After some canapes and mix & mingle time, we headed off with the bridal party for some shots around the grounds at Markovina.
It's so beautiful there, with a huge range of both sculpted gardens, as well as more 'wild' rambling sections.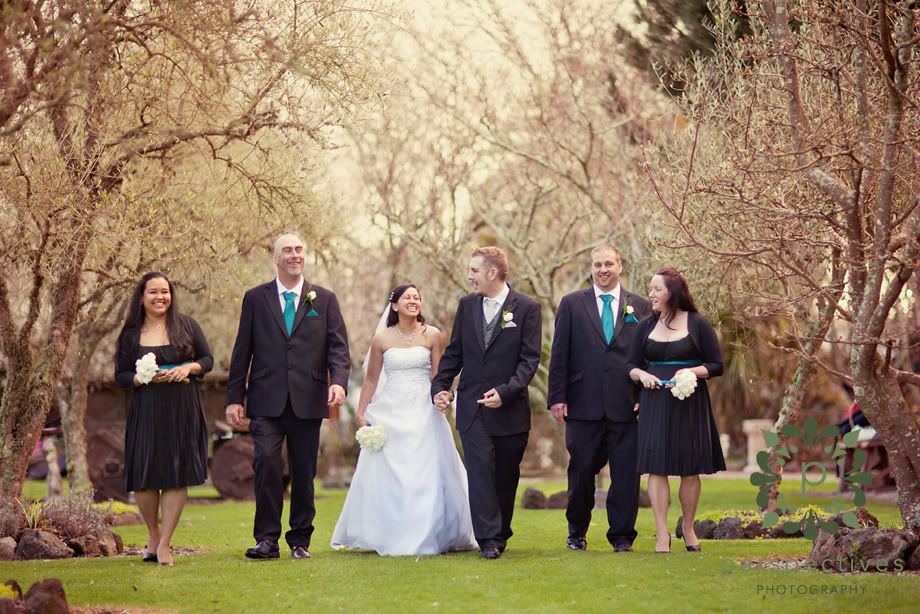 These must have been some of the first blossoms of the year – out for an early start in mid-August..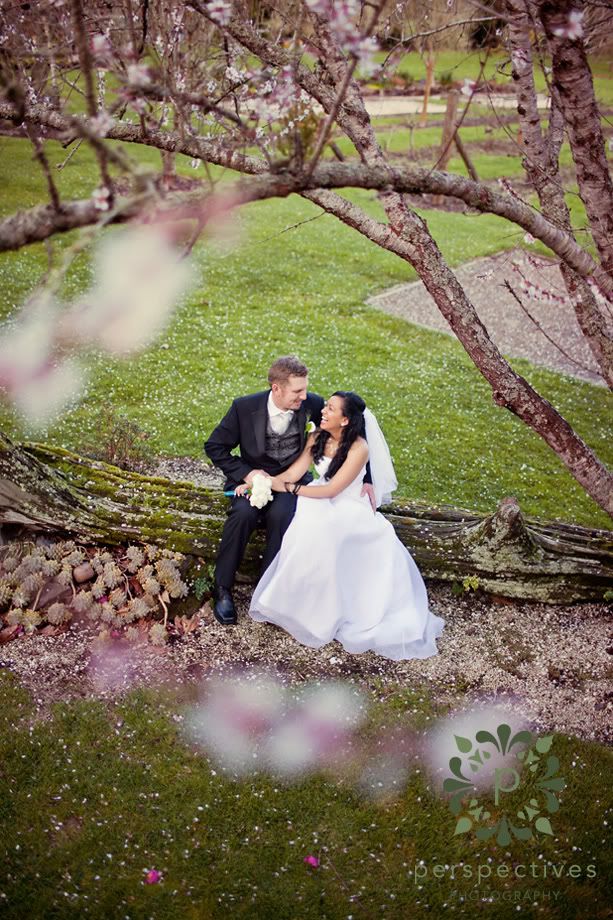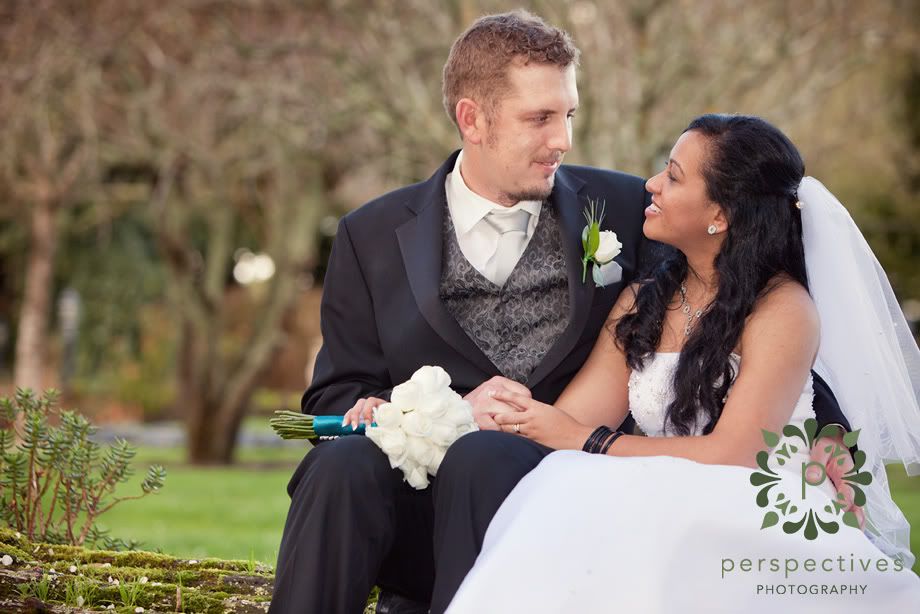 Throughout the day, there were some on-off showers – which gave us the chance to get our umbrellas out for a play..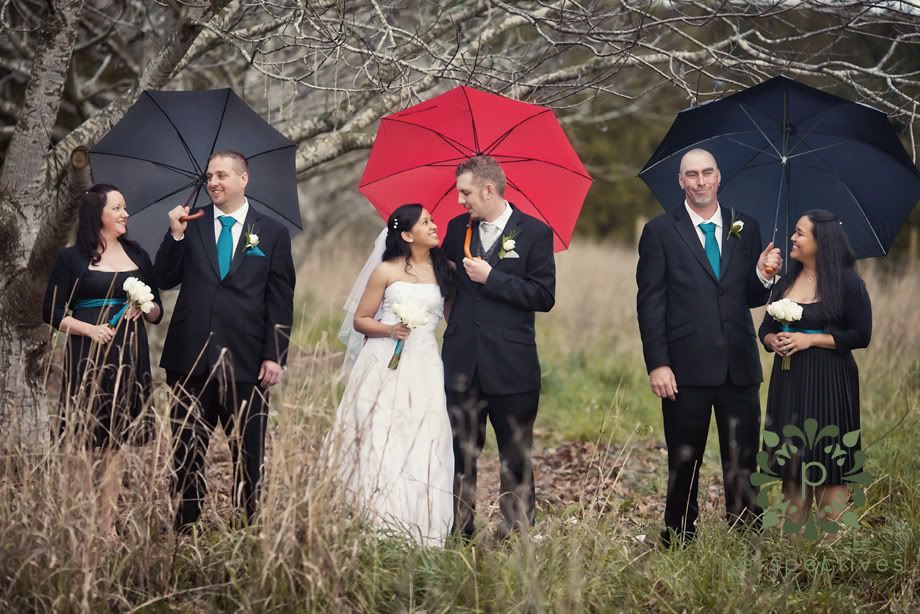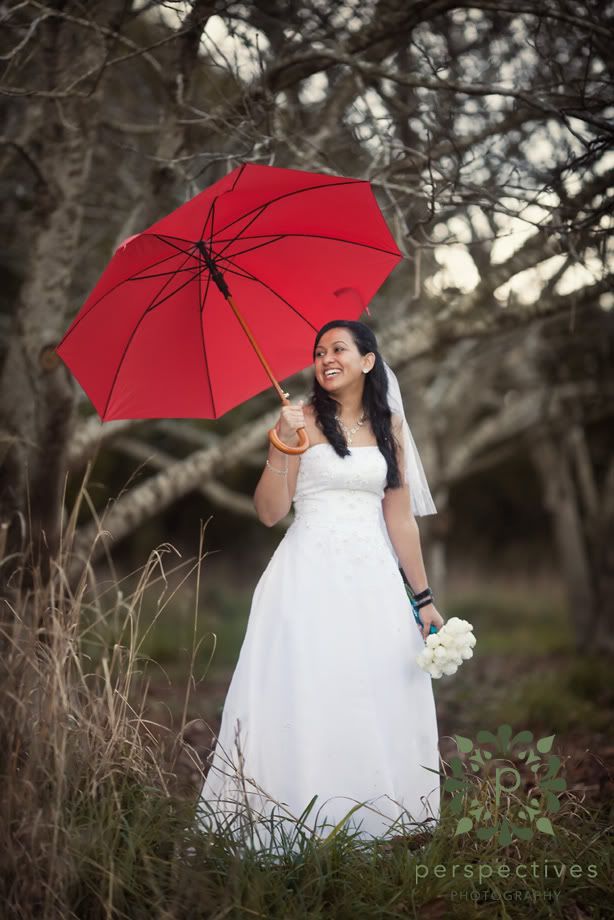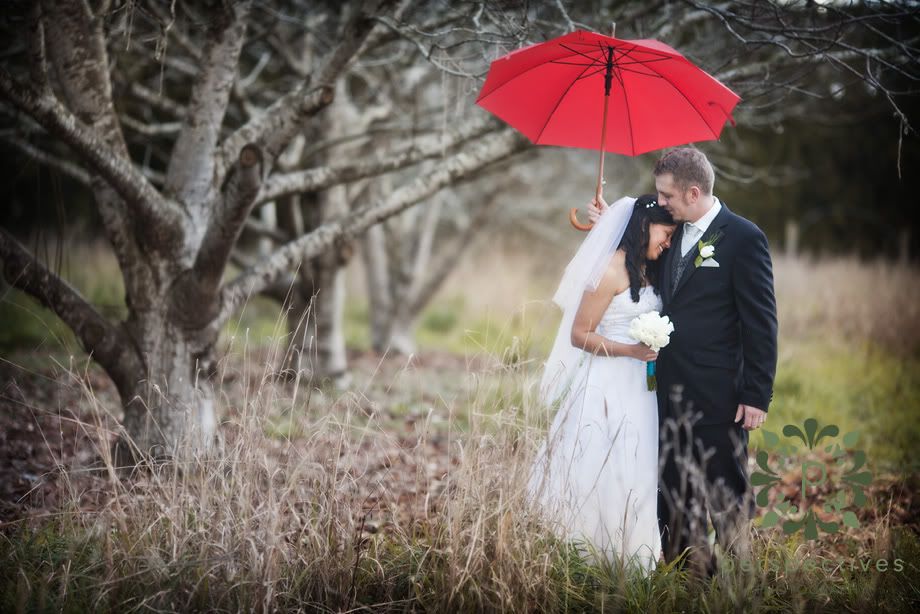 This time of year is absolutely perfect for subtle, earthy tones.. and mix them with two complete naturals in front of the camera, and you don't even have to try to get amazing shots 🙂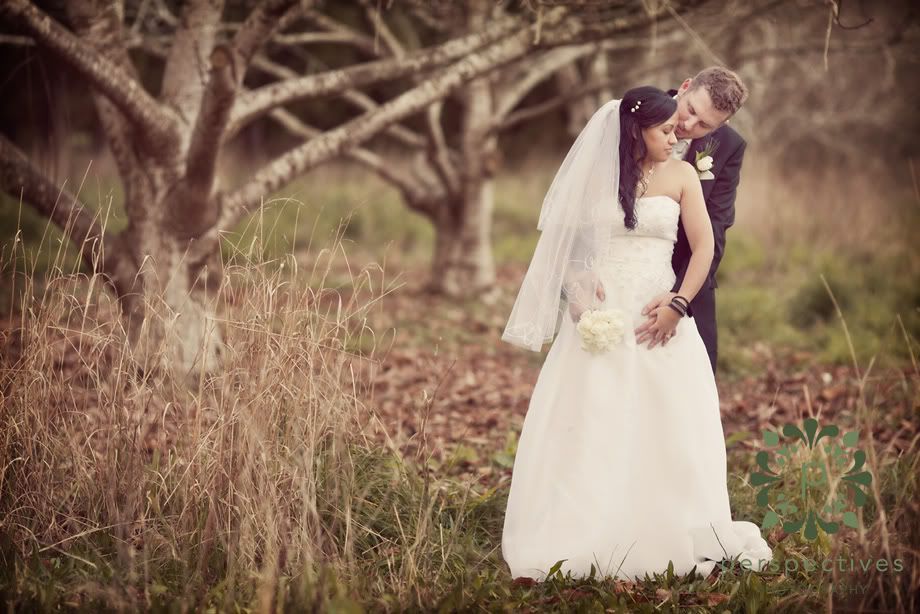 Amber looked most annoyed when, after she'd dragged the lighting gear all the way across to where we were shooting, I said that I was loving the natural light so much that I wasn't too fussed on using the lights… but seeing the final result when we did use them makes me super glad she took the trouble..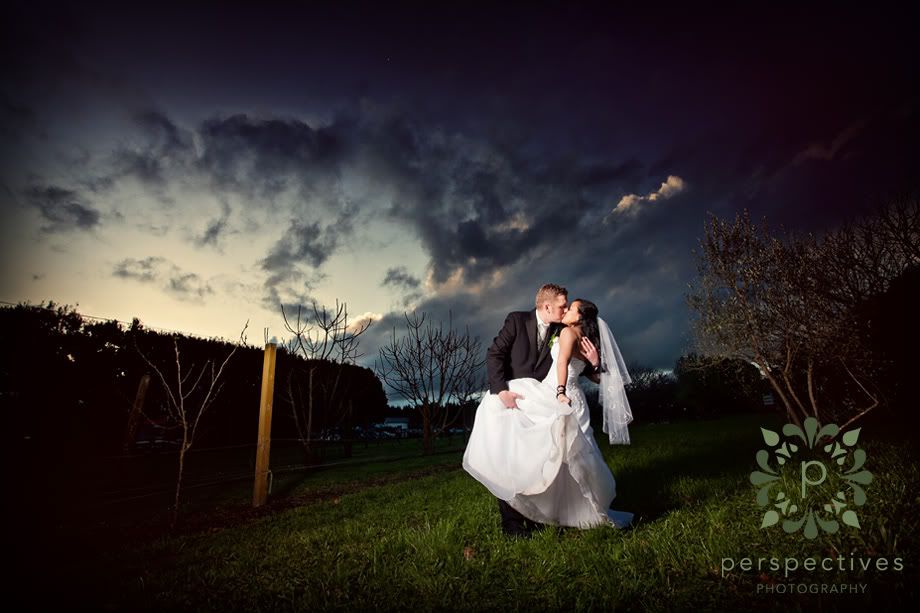 We finished up with a few nice shots down the row of trees…
Then it was into the warm – where food followed soon afterwards, welcome after a few hours in the winter air, I'm sure!
There were also nice fairy lights everywhere…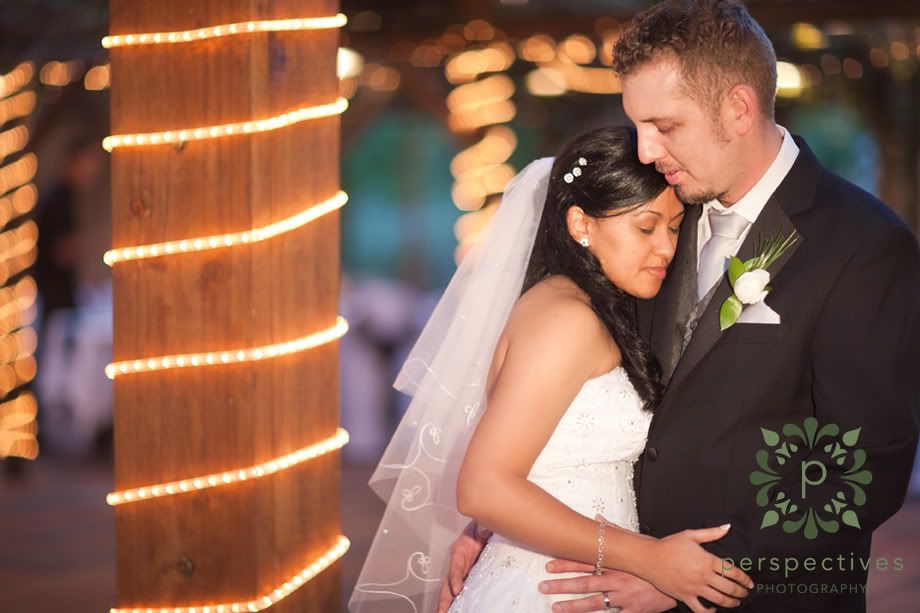 It was a fantastic wedding – and we had such a good time with you guys.
Enjoy the photos – and there'll be more to come soon!
Isaac & Amber.