Long Bay wedding photos – Richard & Jessi's sneak peek!
Hi guys!
On Tuesday, we had the pleasure of photographing Jessi & Richard's wedding at Long Bay, on Auckland's North Shore.
We first met the two of them on Sunday, just before their wedding. Jessi is from the US, and their relationship has evolved over the Internet – this is one of only a few times she has even been to NZ! And they are just so cute.
Our day began with some shots of the boys: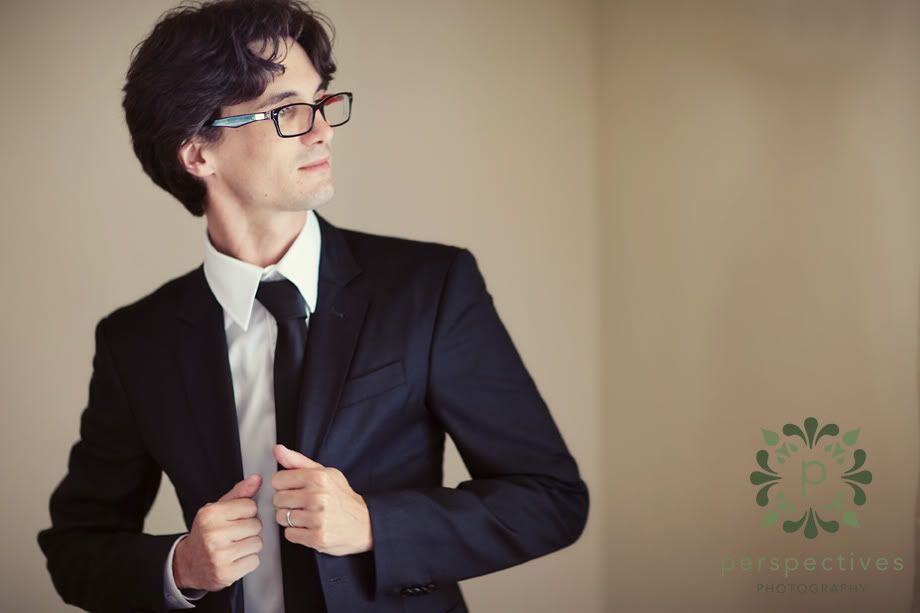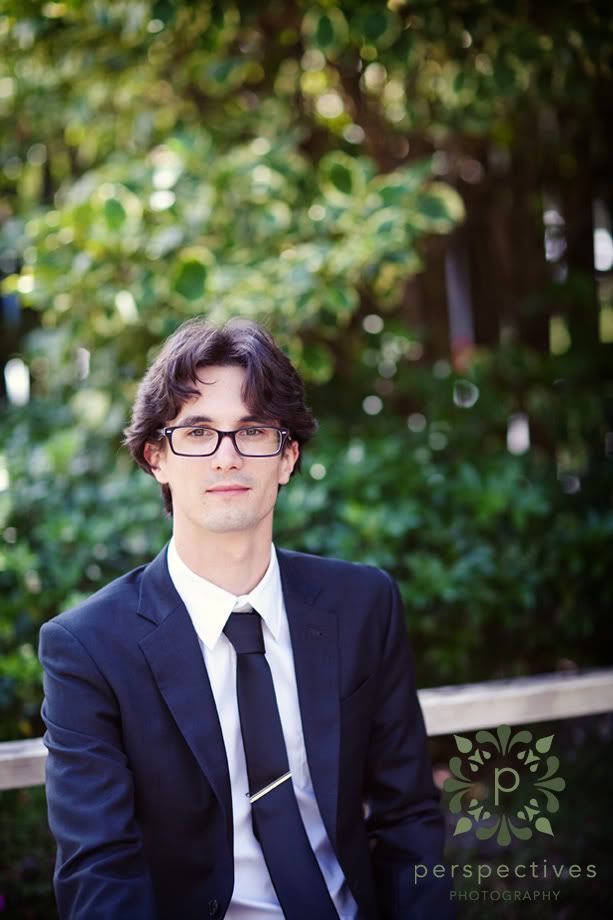 Then it was off to catch up with Jessi – who was looking amazing, perfectly 50's style vintage 🙂 And her dress… stunning.
Shooting details is a great way for us to ease into the photography on the day… it's almost like a warm up!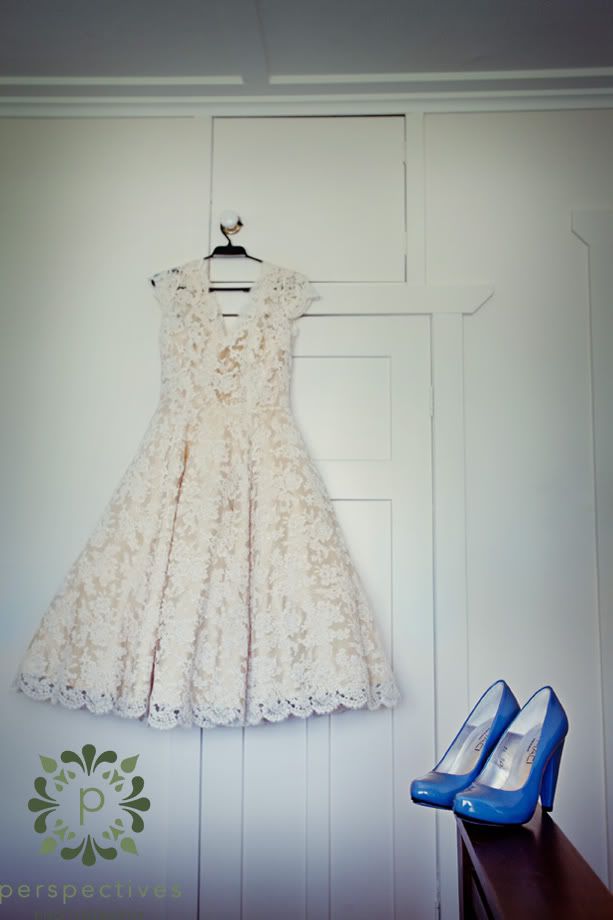 How impressive that the ornaments in the house just happened to be the perfect colour!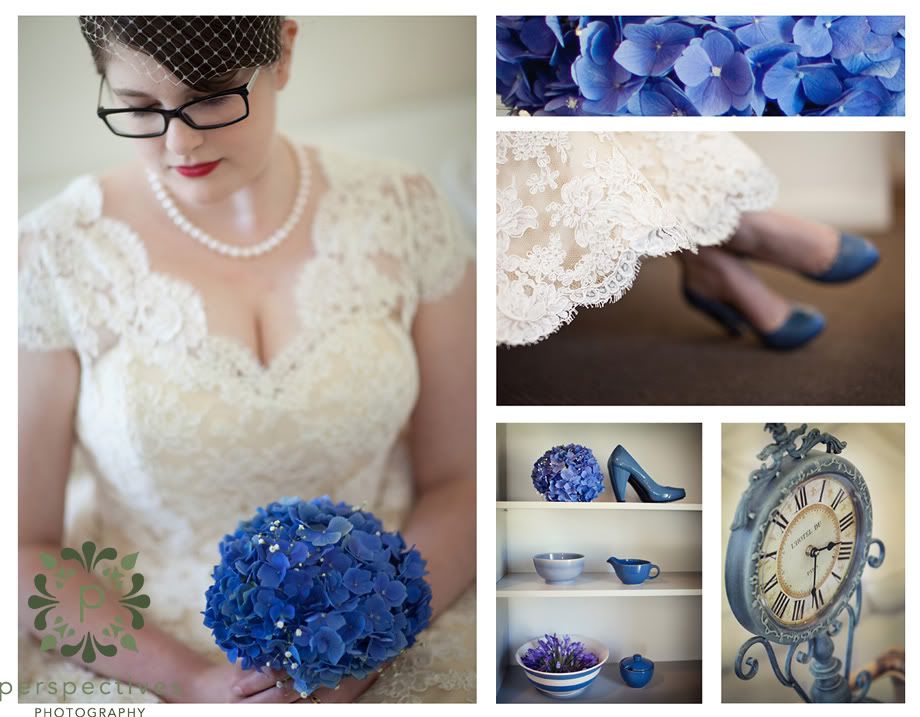 It was also fantastic to have our assistant Holly back with us… she's had a pretty tough Xmas… but was back in fine form. Example: (Holly photo)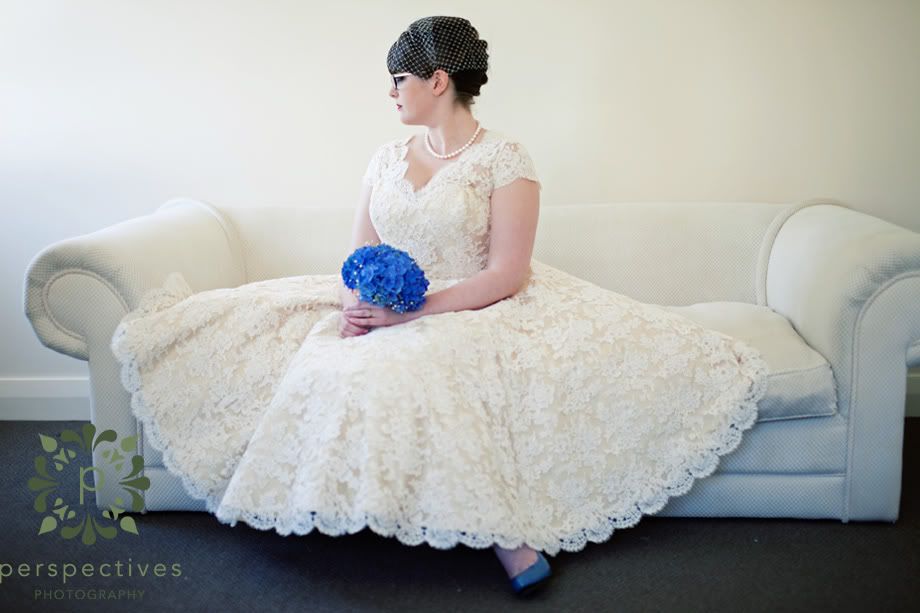 It was funny… we were talking on the way to begin the girls shots about how much Jessi suited the 'vintage' style… and that we should have brought along a birdcage veil / fascinator and just made her wear it!
And then … when we arrived… lo & behold: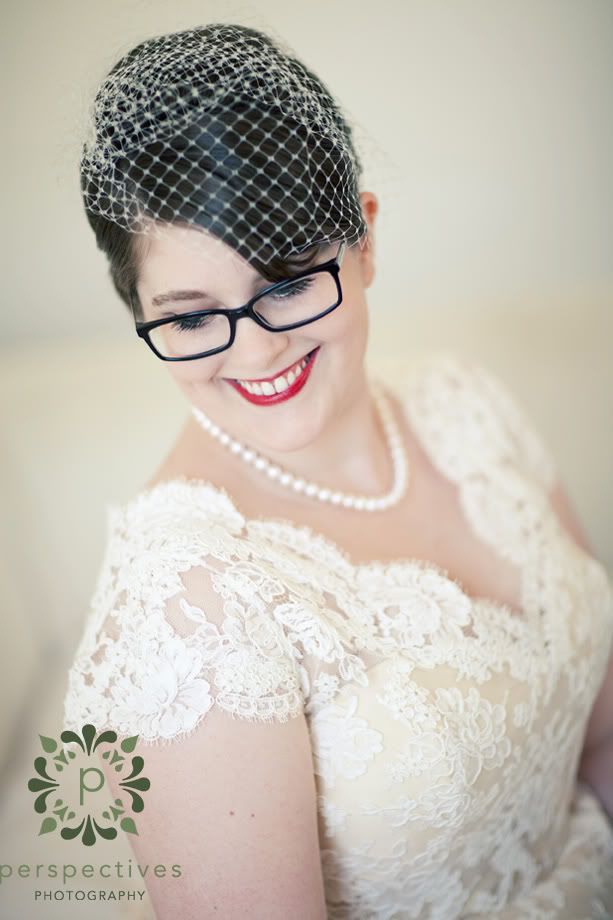 Another Holly shot: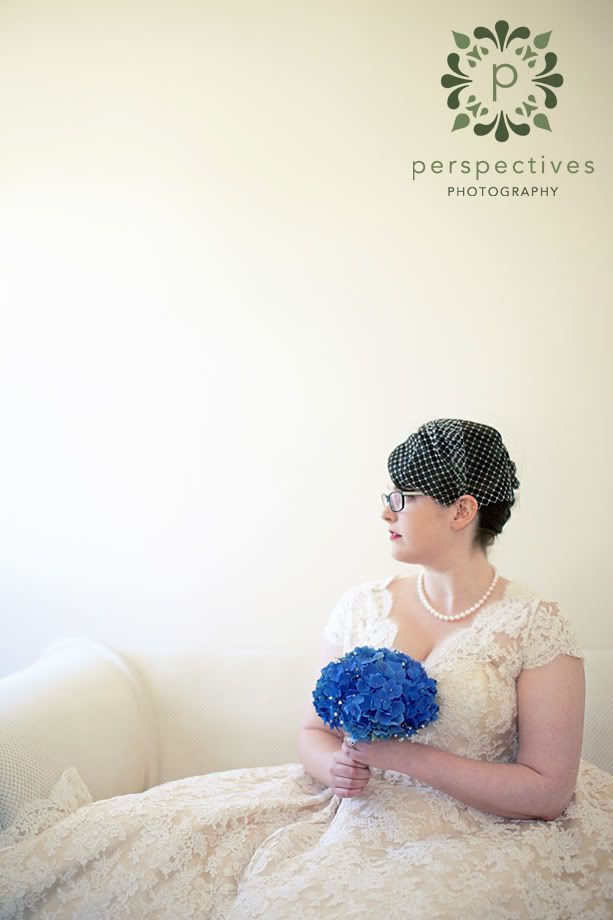 The cottage was perfect for some 'outside – in' shots…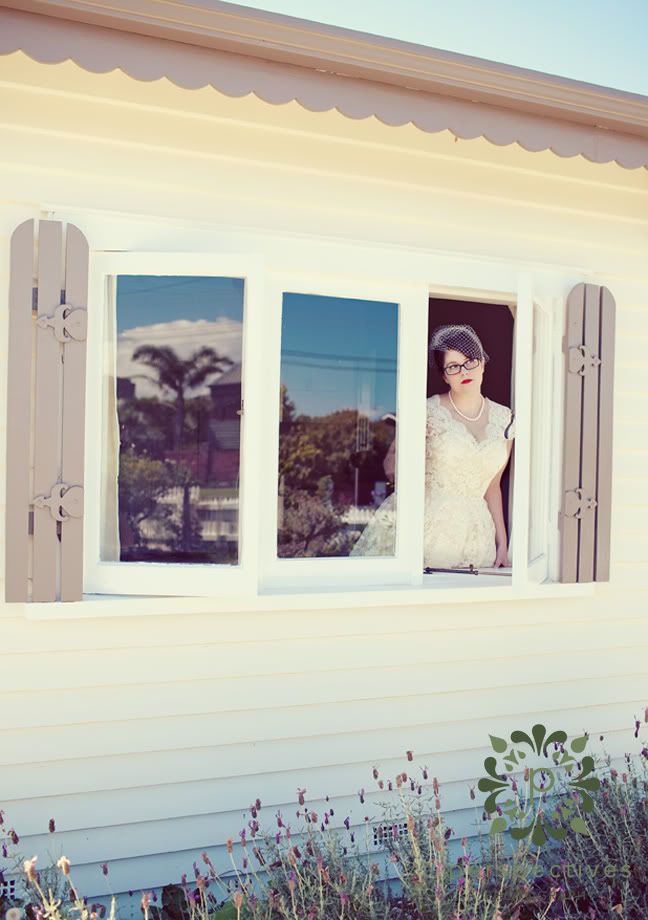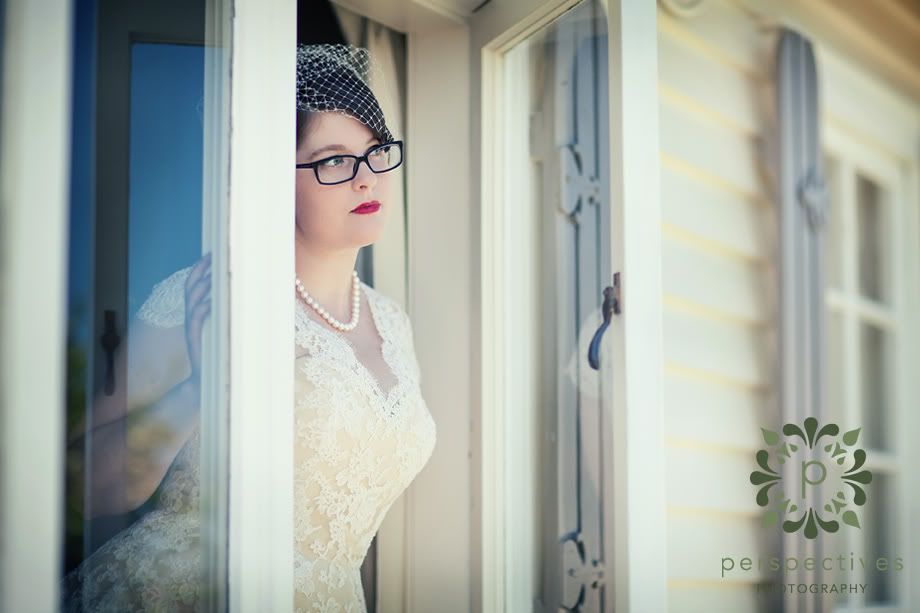 One of my favs: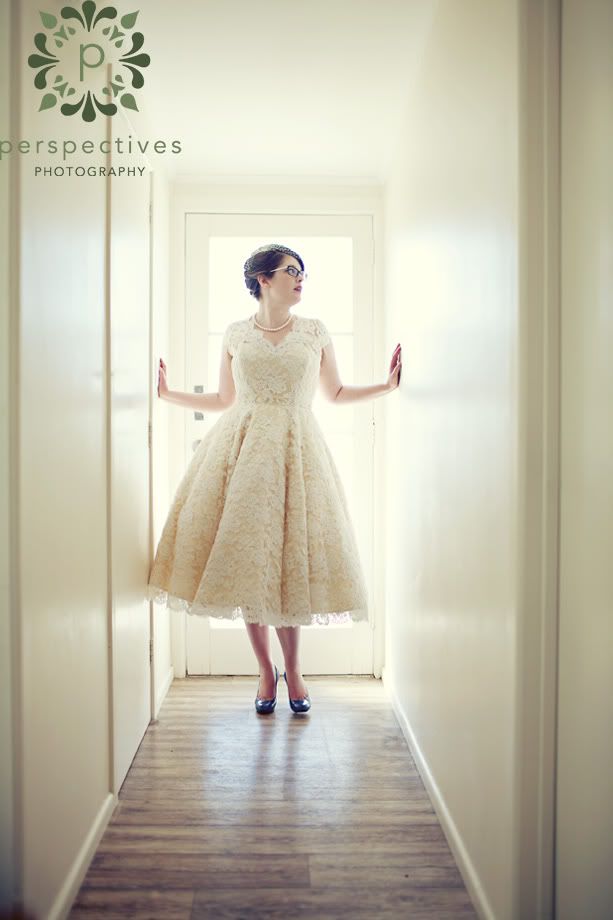 The boys arrived to collect Jessi's sister (and then returned to get Jessi)…
A sneaky peek at how they scrubbed up in suits..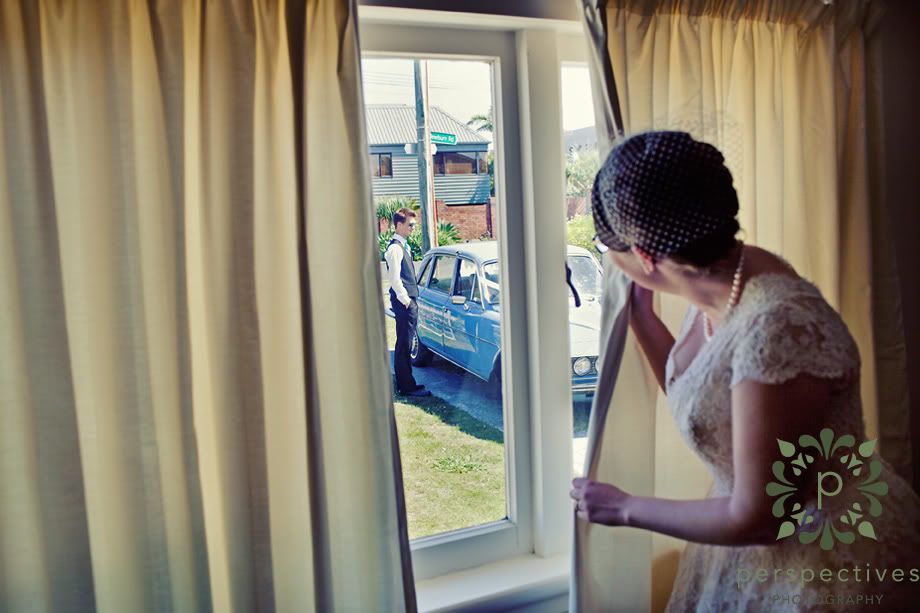 It was then down to Long Bay restaurant, where the ceremony began.
It was officiated by Jessi's father – who, along with his wife & Jessi's sister, had come all the way from Minnesota. It's cold there.
I think it is one of the most special things in the world, having a parent officiating at the ceremony of their daughter / son. We had Amber's mum (who is a celebrant) do our wedding.. and it was so lovely.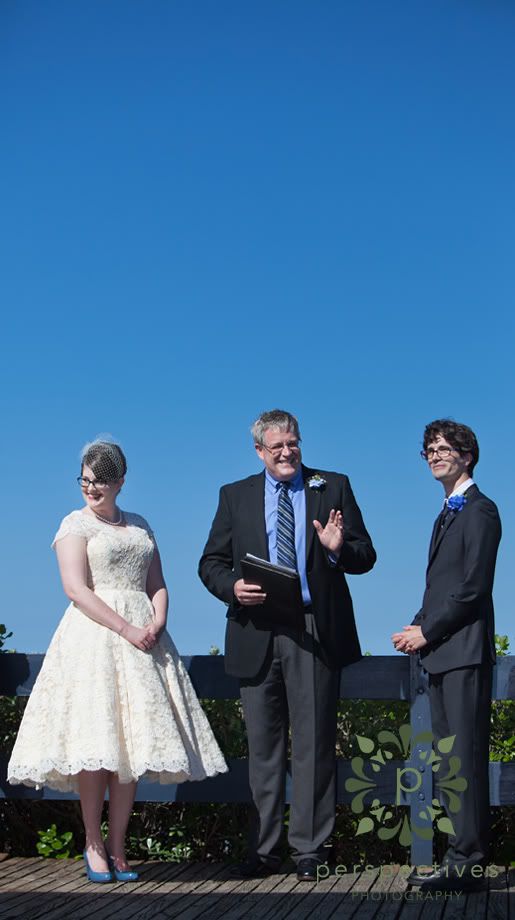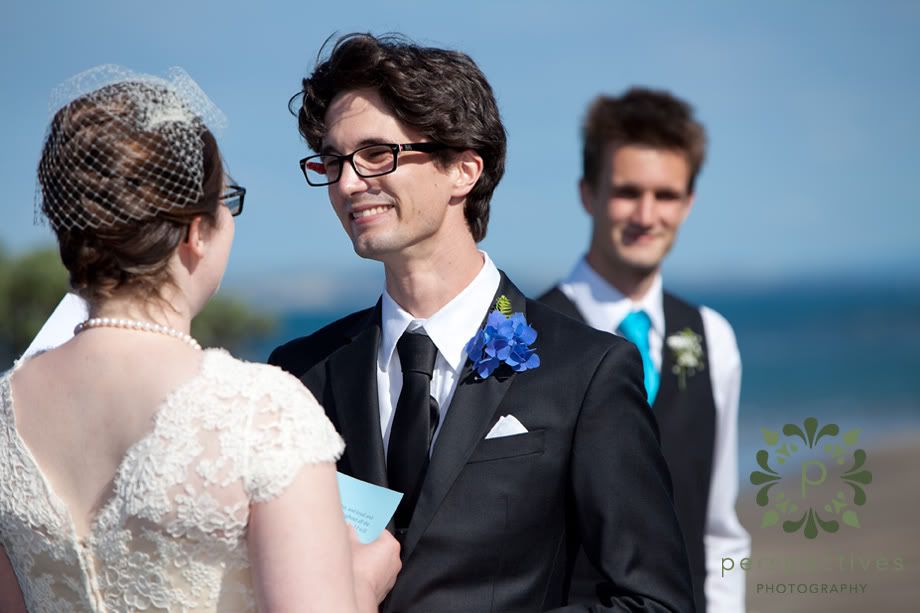 How it looked from the picnic table (in case you wanted to know!)
These guys are just too cute. Picking blog images out of all the potentials was tricky, to say the least.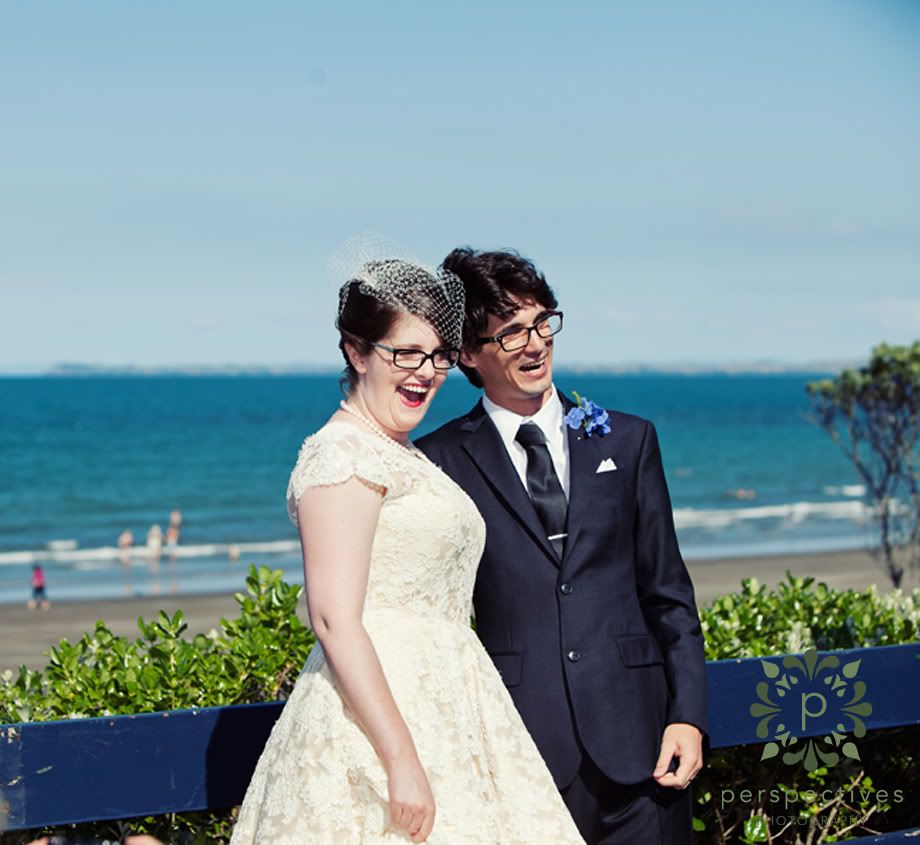 After a few family shots, we headed out around Long Bay in the gorgeous late afternoon light.
Holly shot these 2: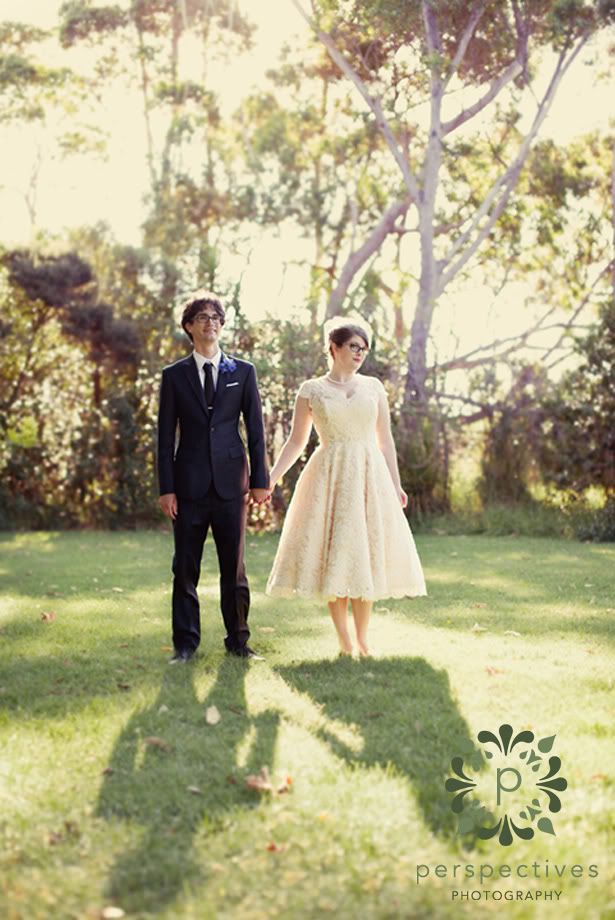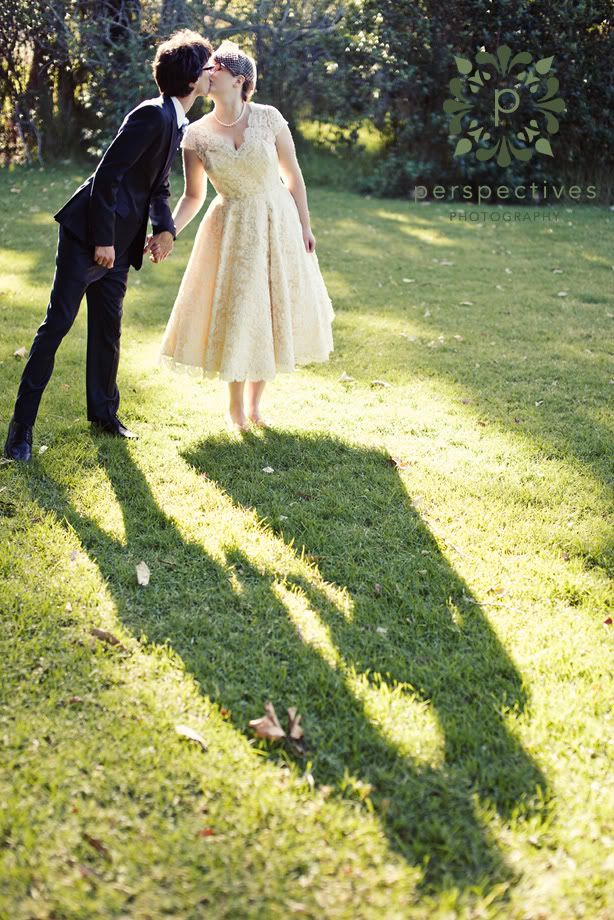 The light just got better & better… we were very lucky getting to shoot so late into the afternoon.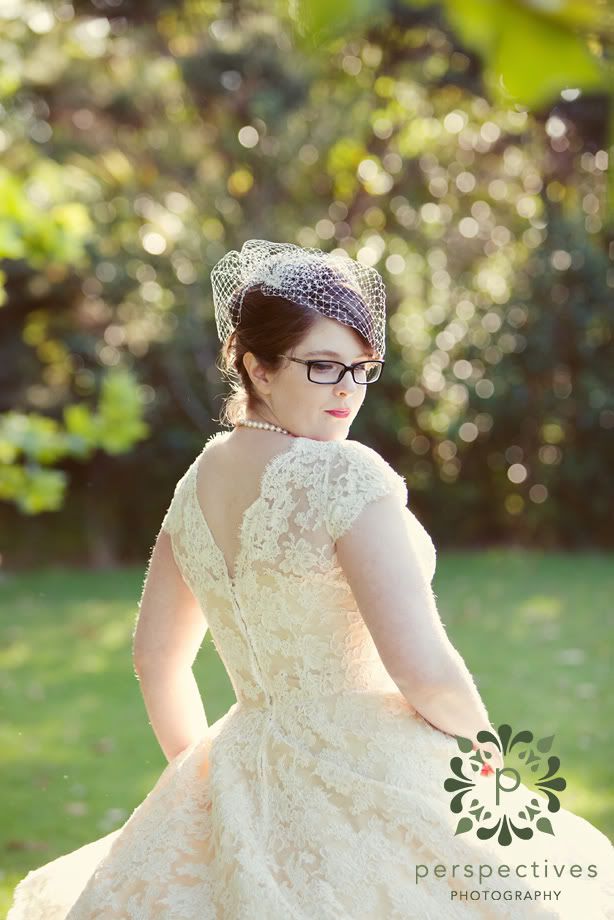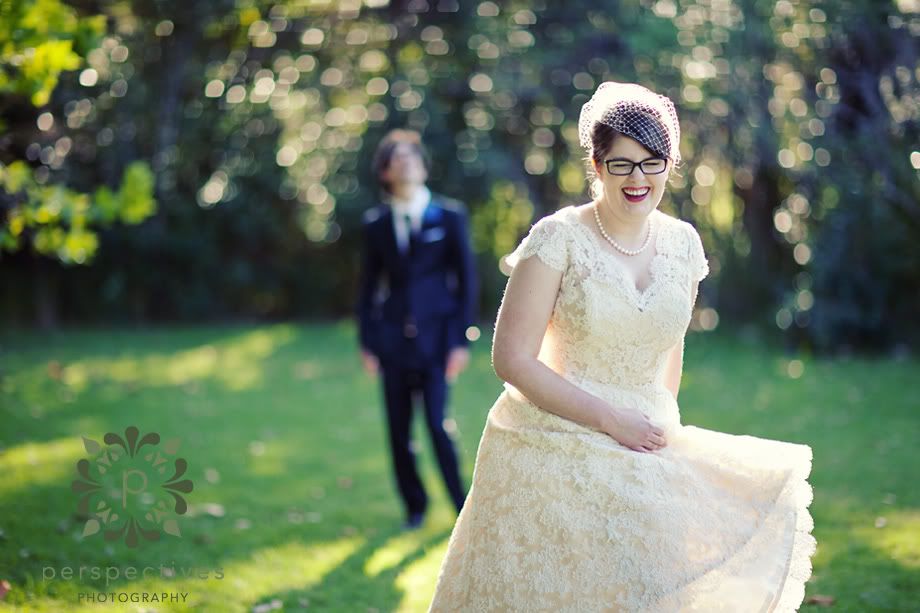 As much as we just wanted to stay in this one little spot for ever… time (and the plethora of other locations on tap) meant we needed to move on. So it was into the car: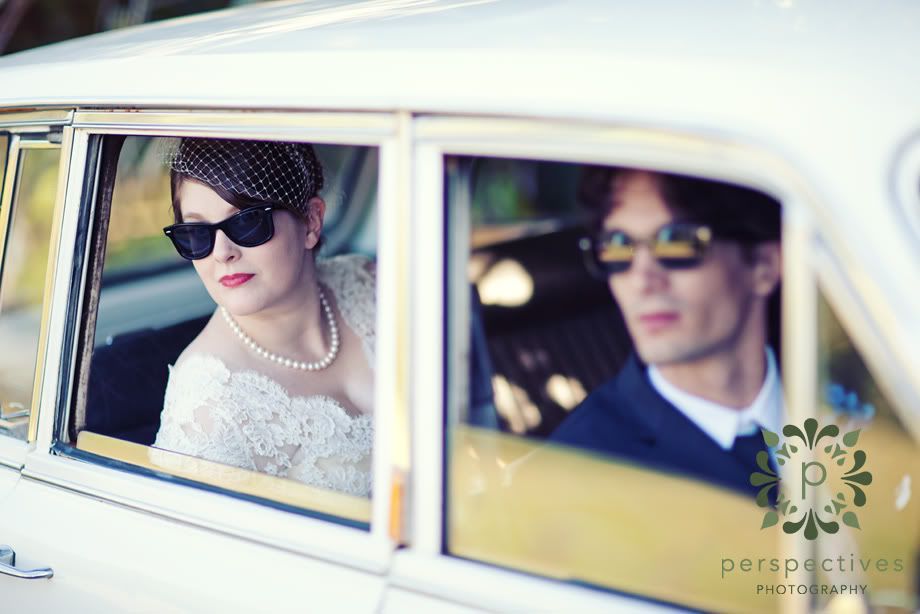 The cars were Triumphs that have been in Richard's family for a long time – so especially significant!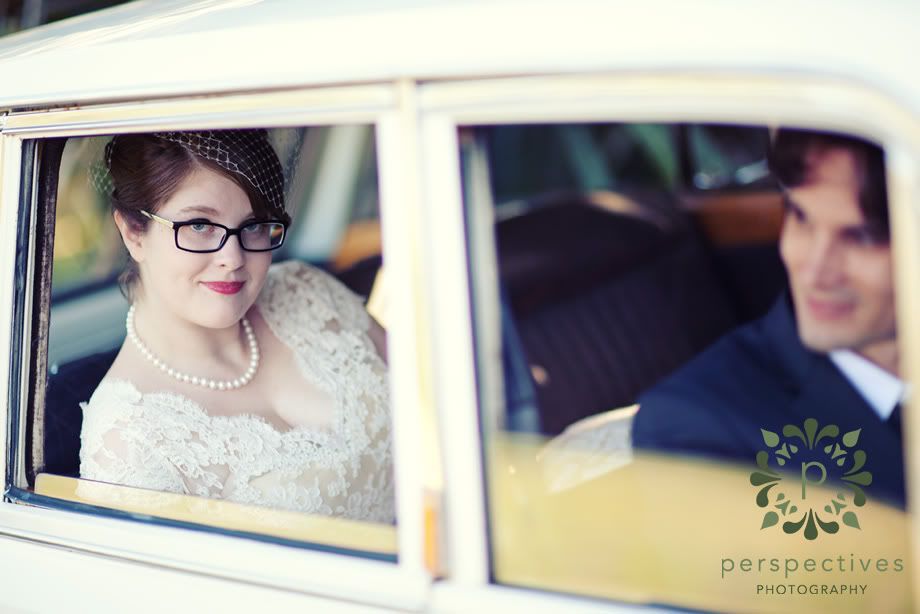 After a quick jaunt up to the old villa: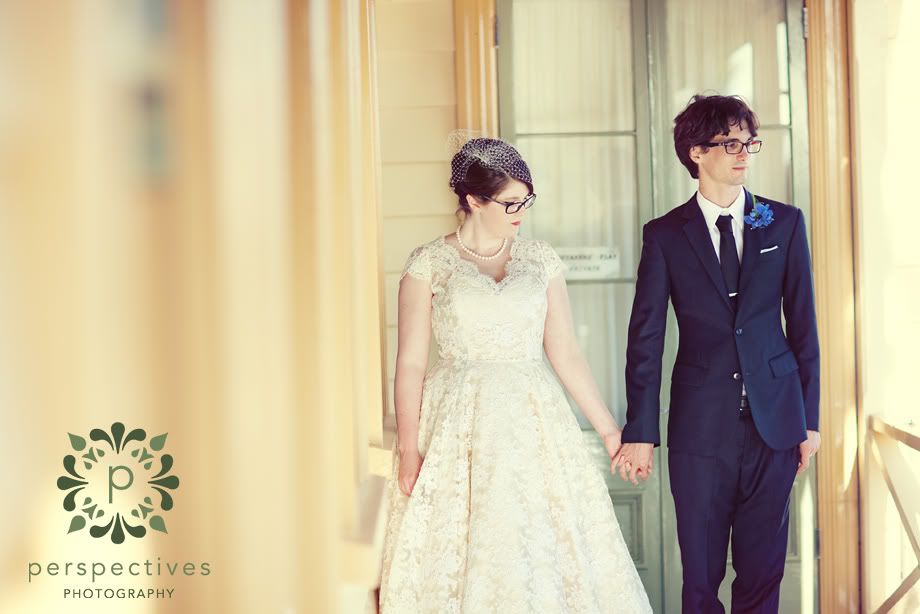 We made it down onto the beach.
Holly shot this one:
The tide was really low, so we didn't end up getting down on the rocks.. but plenty of beach still to play with!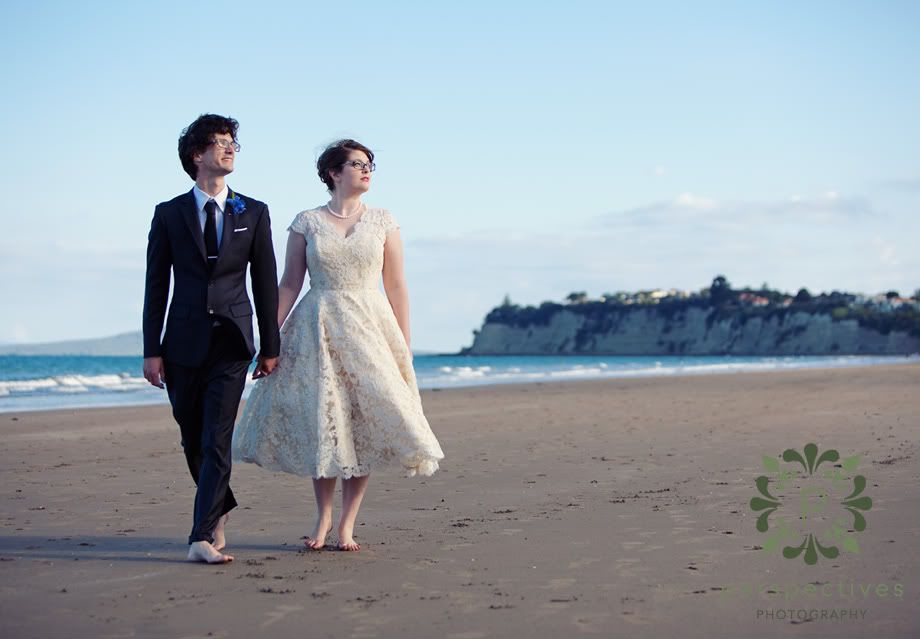 At the entrance to Long Bay restaurant was a big box… of Frisbees. These were in the shape of records.. and were the wedding favours for each guest.
So it was only fitting that we grabbed a couple & had a play on the beach.
Unfortunately, the wind didn't co-operate… and Richard spent most of the time running down the beach chasing a Frisbee that was being swirled along rapidly!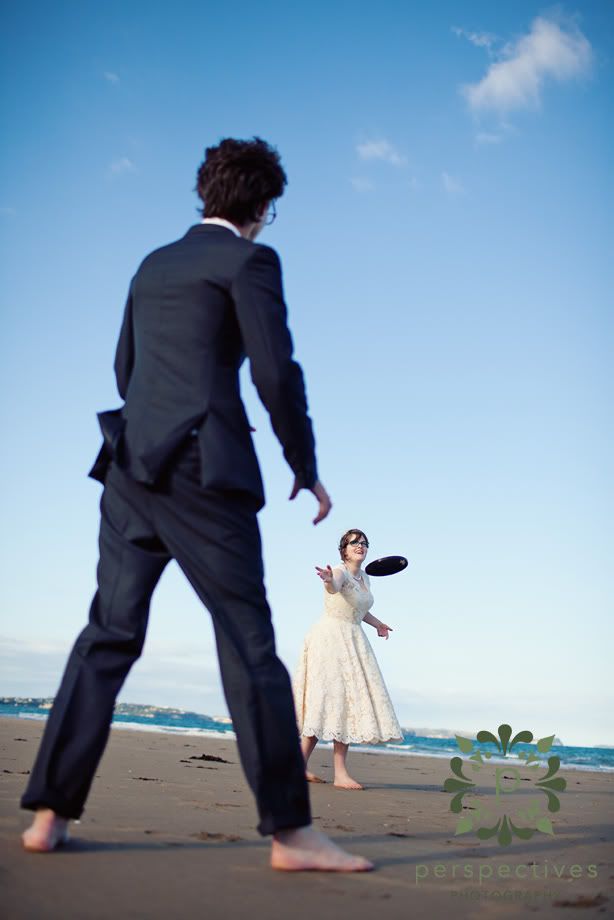 Hard work = sit down.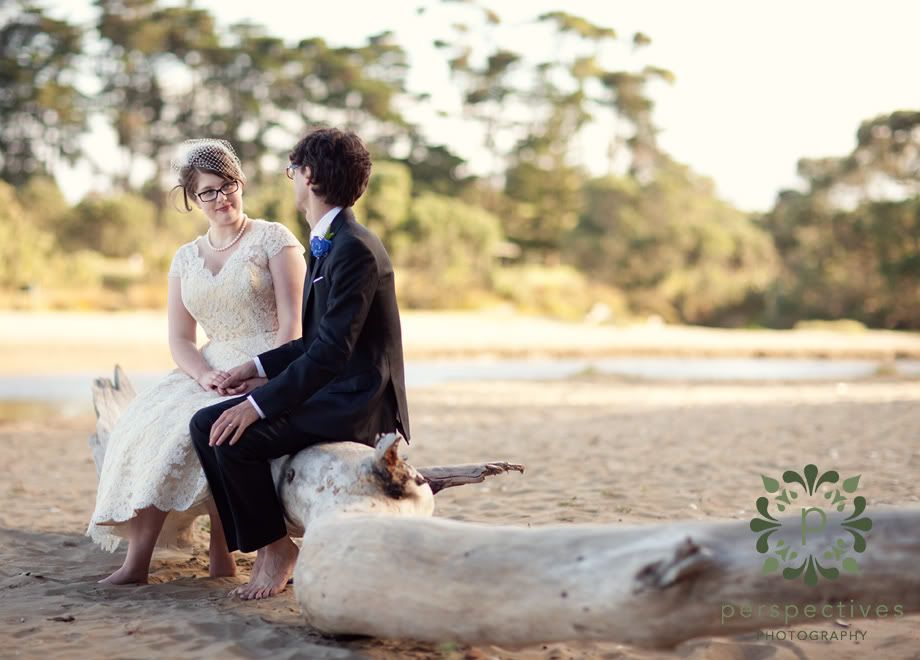 We finished up the photos with a few shots in the fluffy grassy things… there was a big sign saying "DO NOT TRAMPLE THE DUNES"… so we didn't.
We found a little spot in the middle that had no plants.. and carefully picked our way into it.
No dunes were harmed in the making of these images.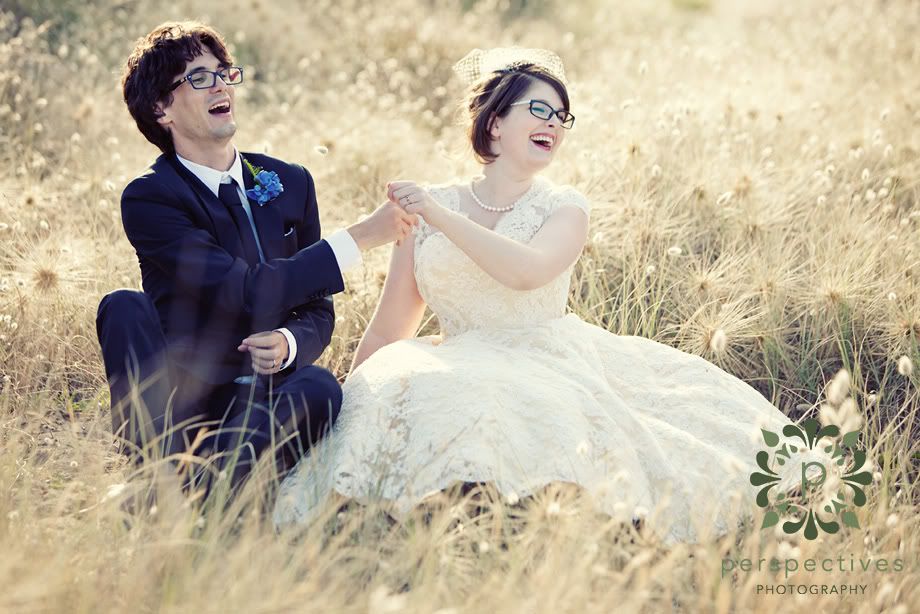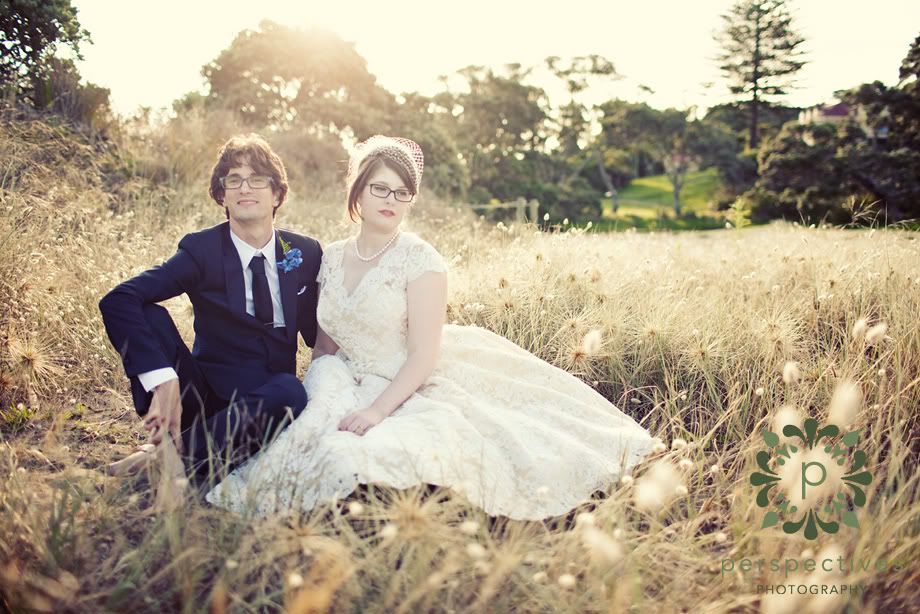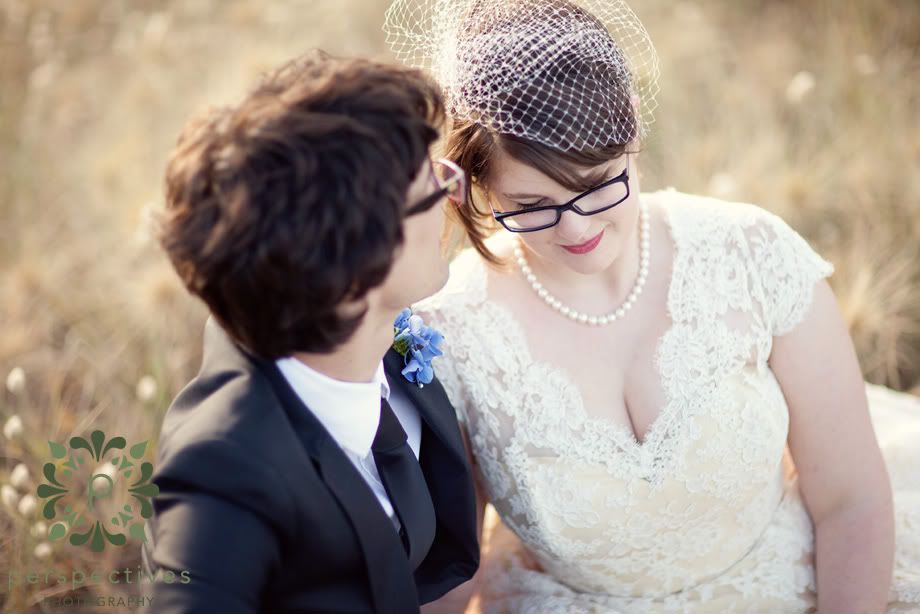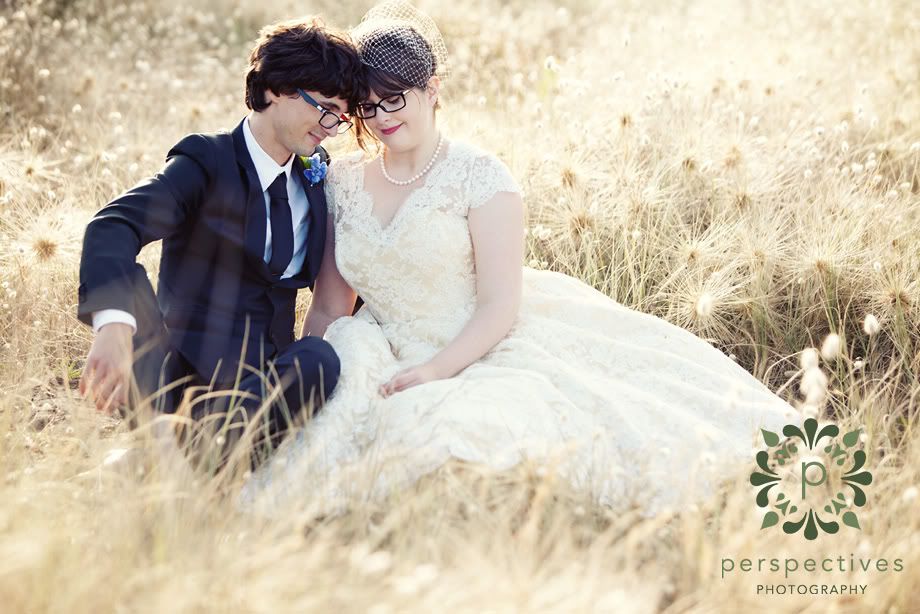 Holly photo: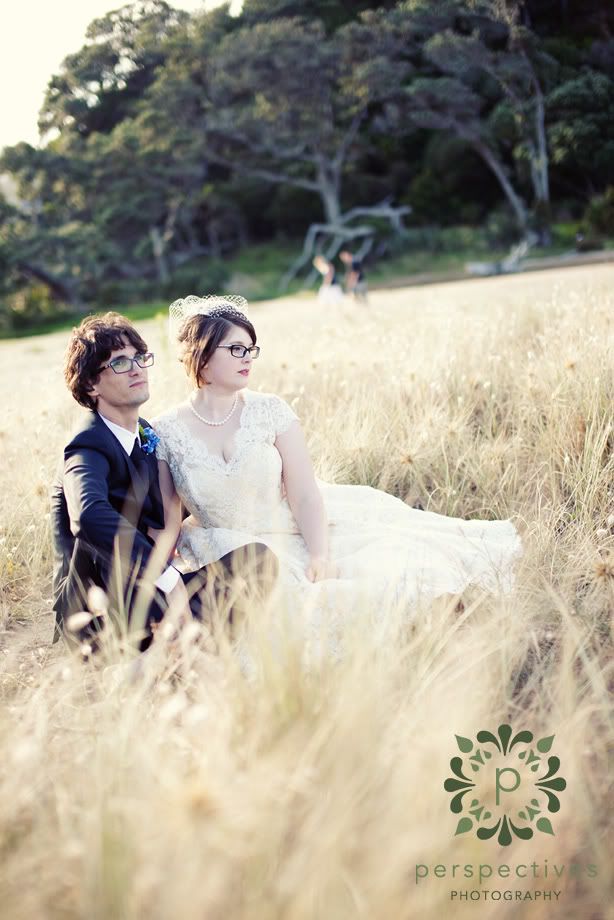 Once we arrived back at the reception, we sneaked their siblings outside for a couple more shots in the lovely backlight..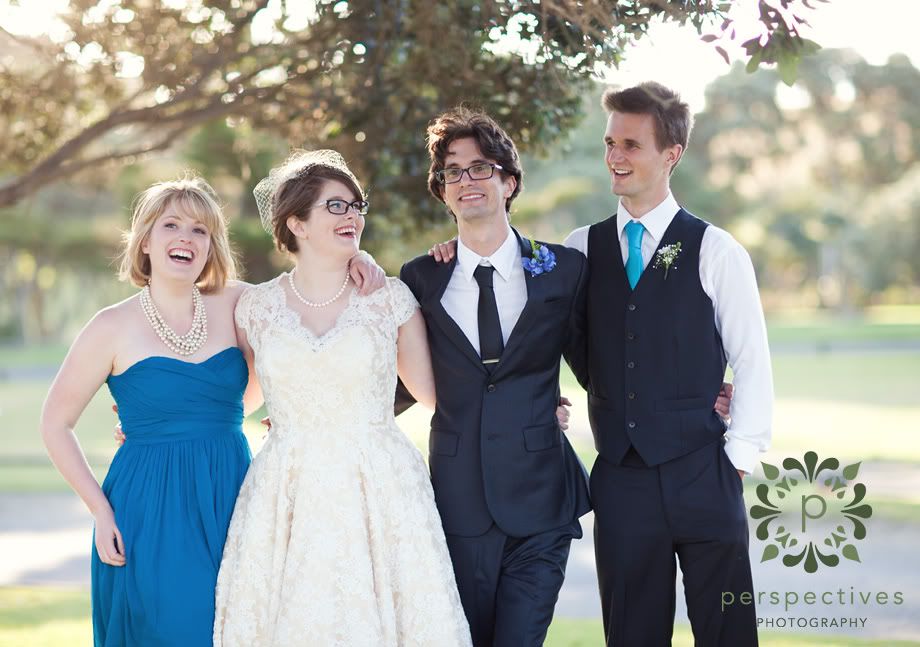 As far as I'm aware, the plan is for both Jessi & Richard to eventually relocate to the States & live there… which means NZ loses another fabulous couple.
On the other hand… what better excuse to come to Minnesota & do a post-wedding shoot with them one day… fishing through holes in the ice, in a wedding dress 😛
Guys – we had a blast. Thanks so much for entrusting us to capture the memories of your day… plenty more shots to follow in due course!
Enjoy.
Isaac, Amber, and Holly.