Little Polynesian Wedding Photos – Heather & Jeff's wedding & TTD sneak peeks!
Hey guys,
I've just this morning flown in from Rarotonga – where I had the pleasure of photographing the wedding of Heather & Jeff, at the Little Polynesian Boutique Resort.
They had flown all the way from Canada – and I was lucky enough to be able to come over as well, to share in the experience of their day.
The day before the wedding, it poured with torrential rain … so we were a little anxious as to what tomorrow would bring.
The wedding day arrived… and things looked good. A few clouds here & there – but nothing to worry about.
We kicked off the day with a few 'getting ready' shots…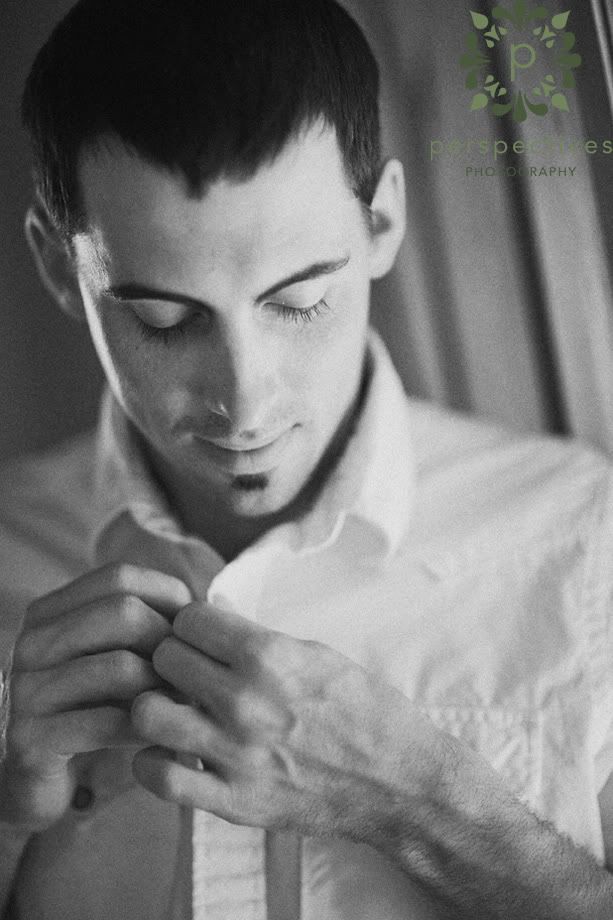 Heather's dress was gorgeous, just above knee height – perfect for walking barefoot on the beach in Rarotonga!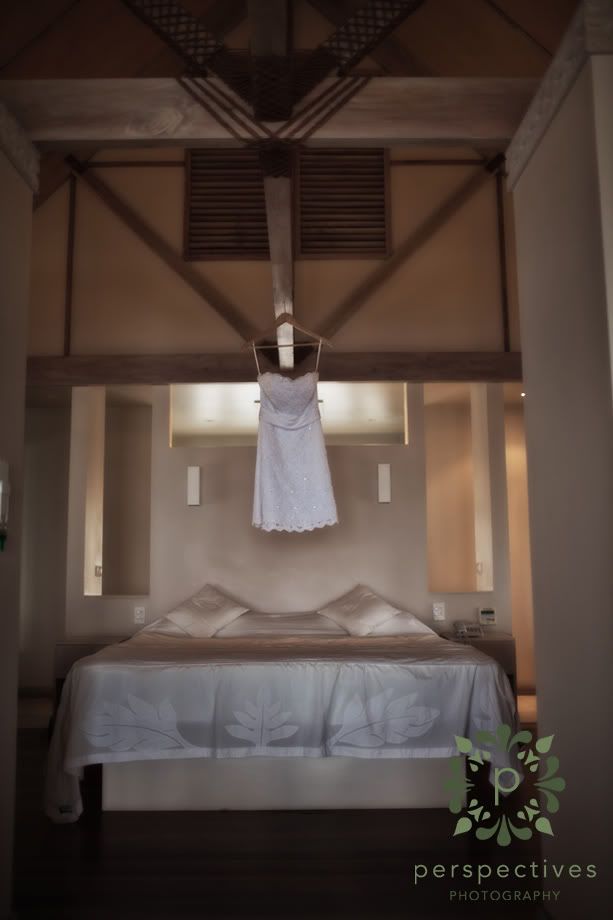 Her flowers were done by Victoria's Garden – and were absolutely gorgeous!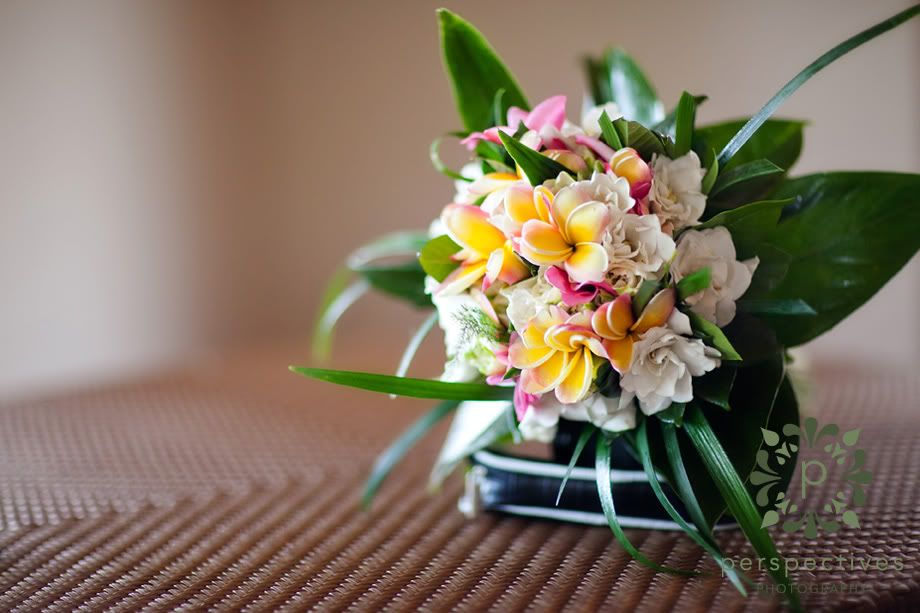 Heather looked stunning in her dress..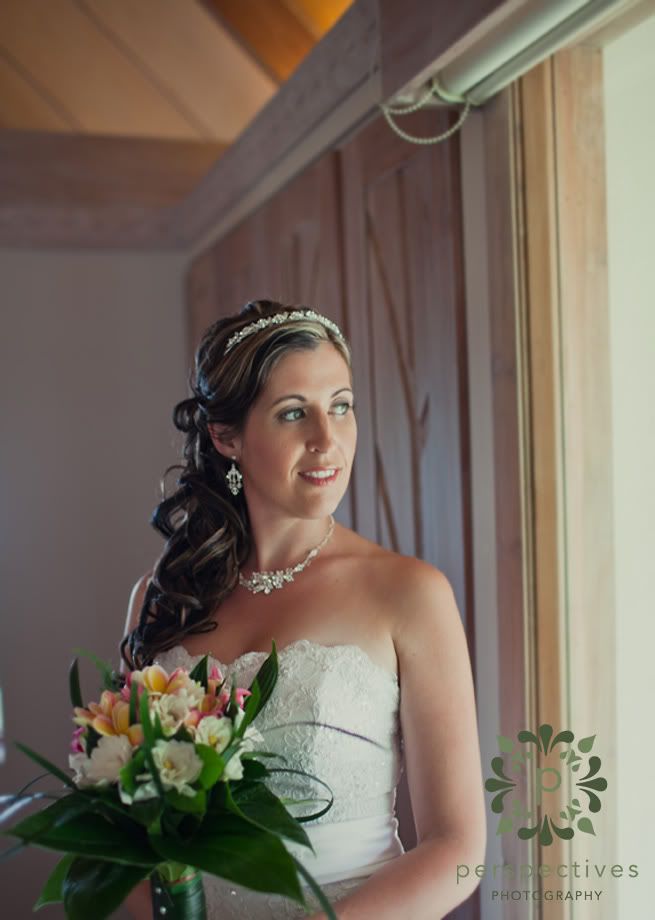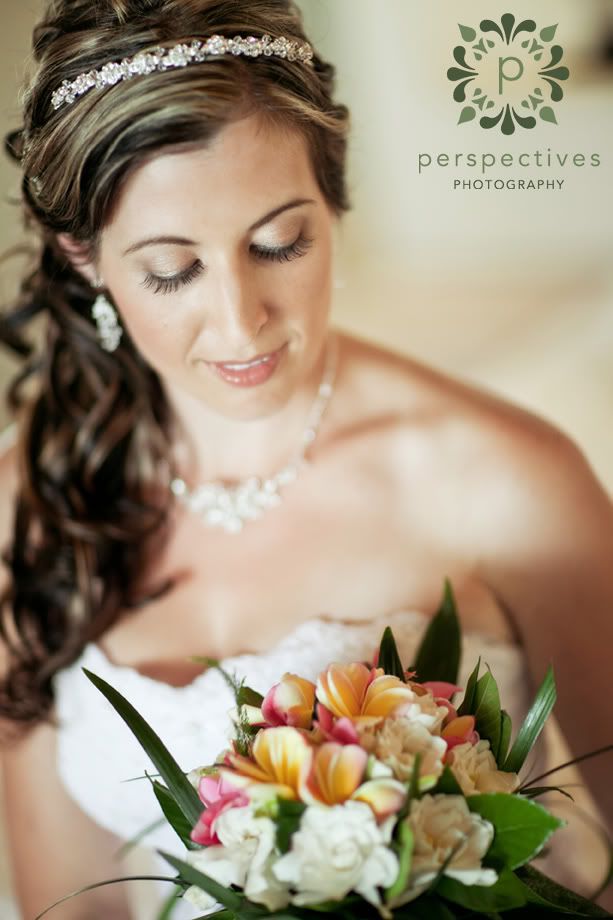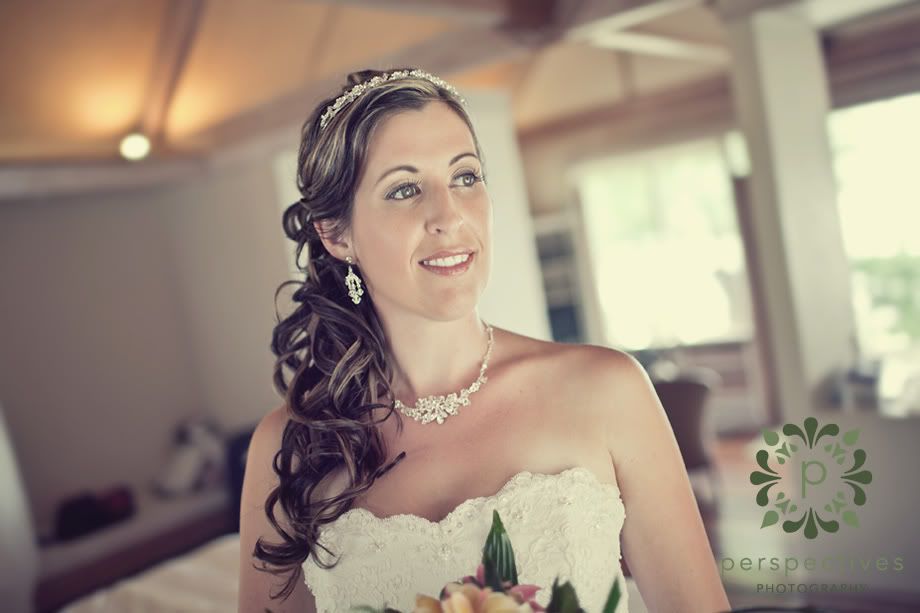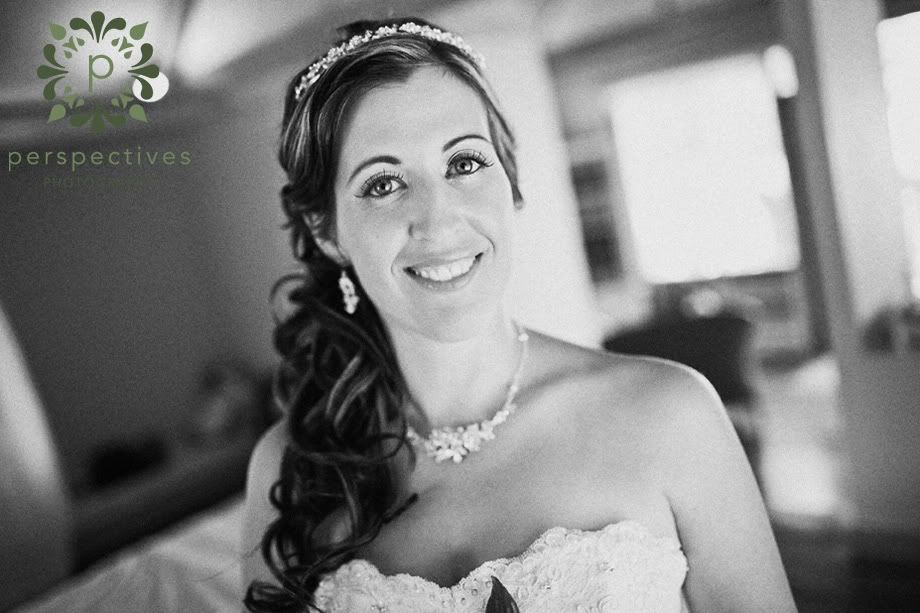 It was time to go. Down on the beach, Jeff was waiting – along with their 6 guests…
Heather walked down the aisle made of palm fronds… and things got underway.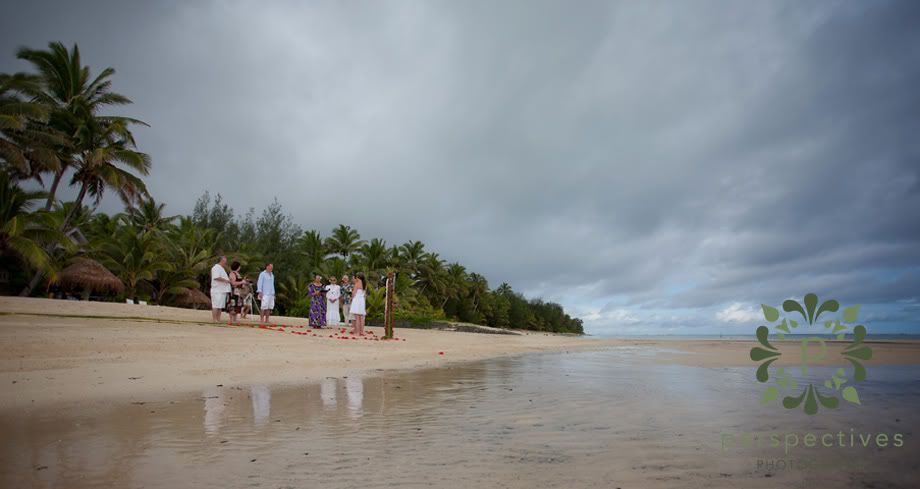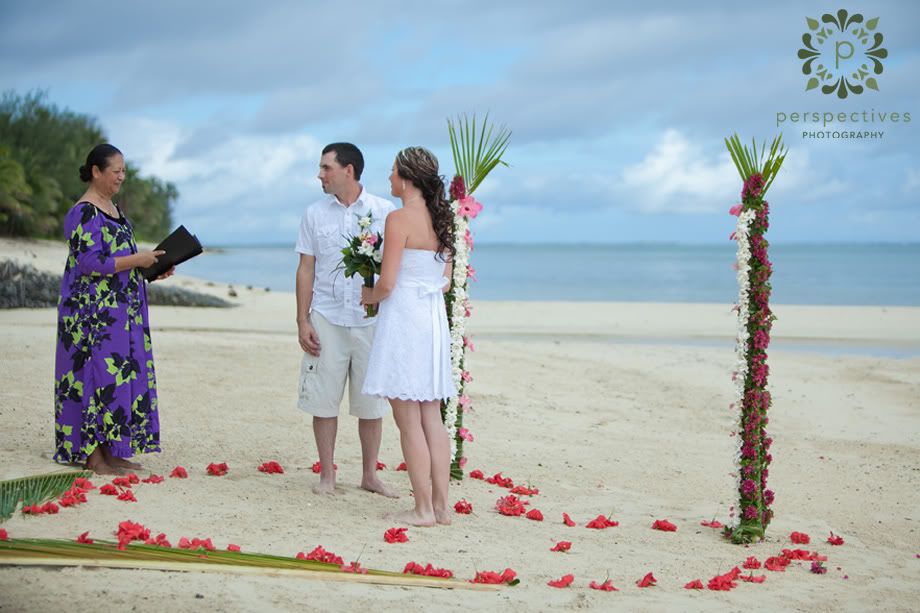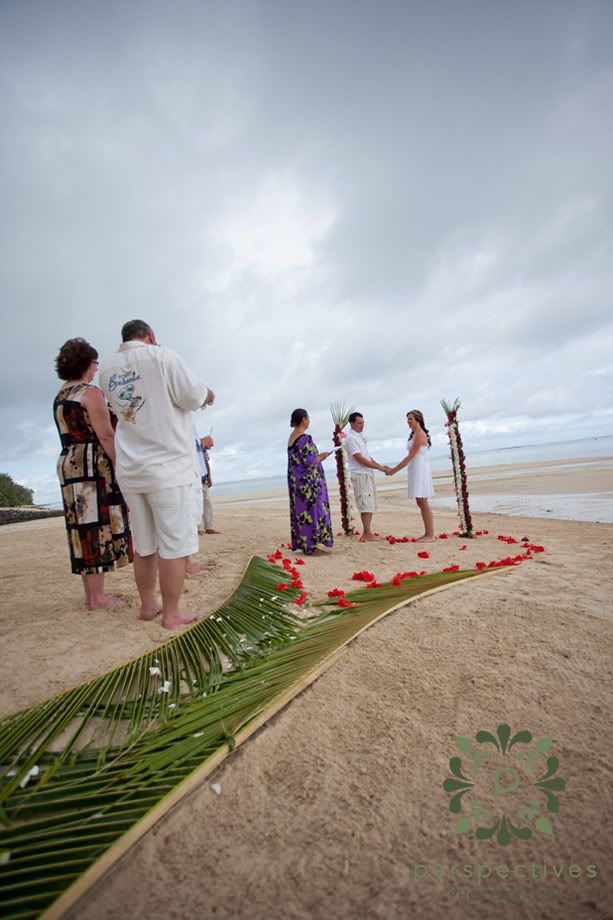 And then… came the rain.
It started as just a shower… and then progressed into a proper downpour!
It changed nothing though (apart from how wet all our clothes were!) – the ceremony was intimate, personal, and I think the rain made it even more beautiful.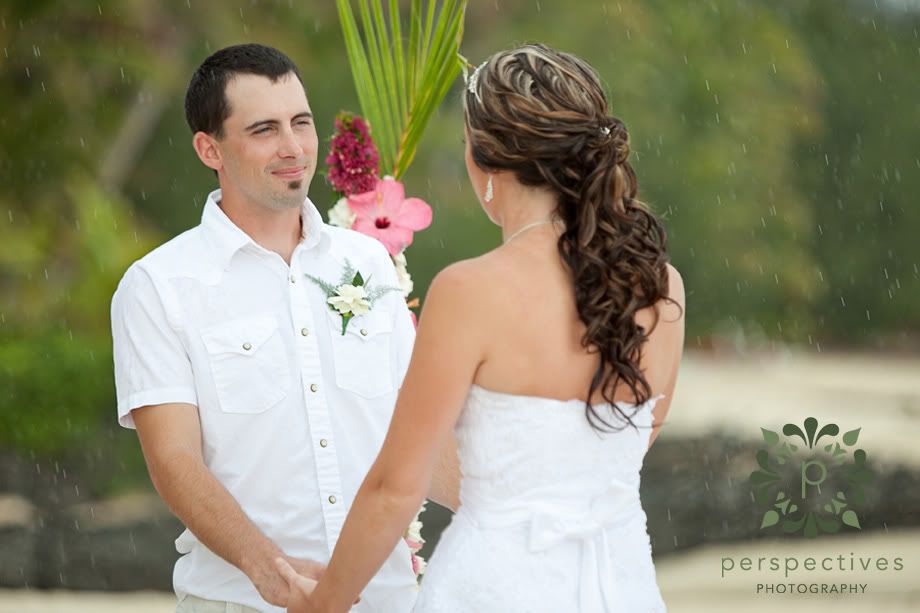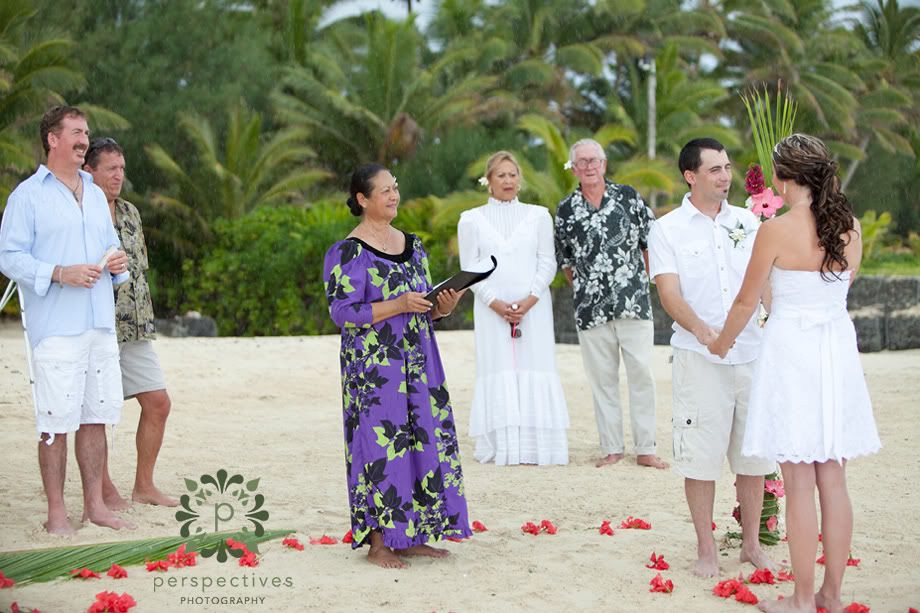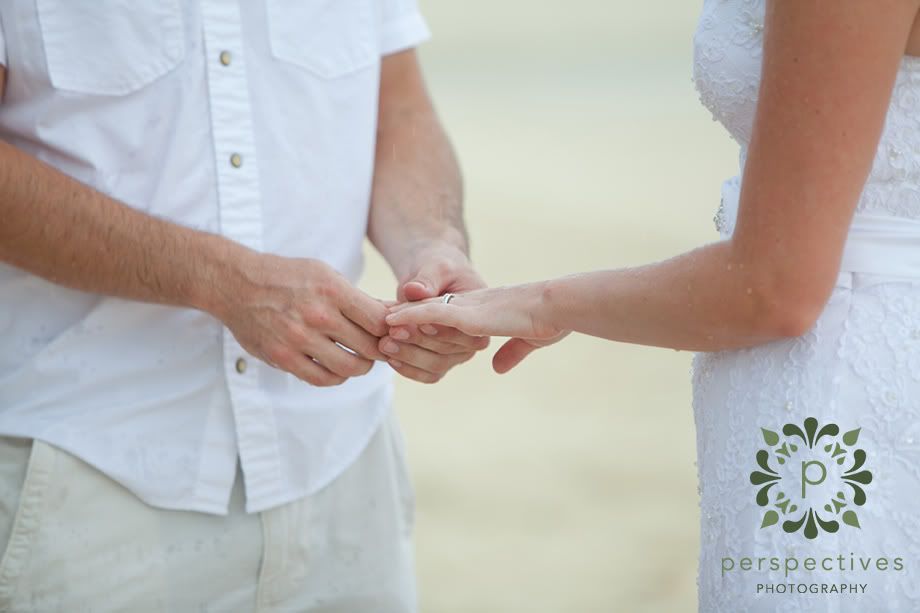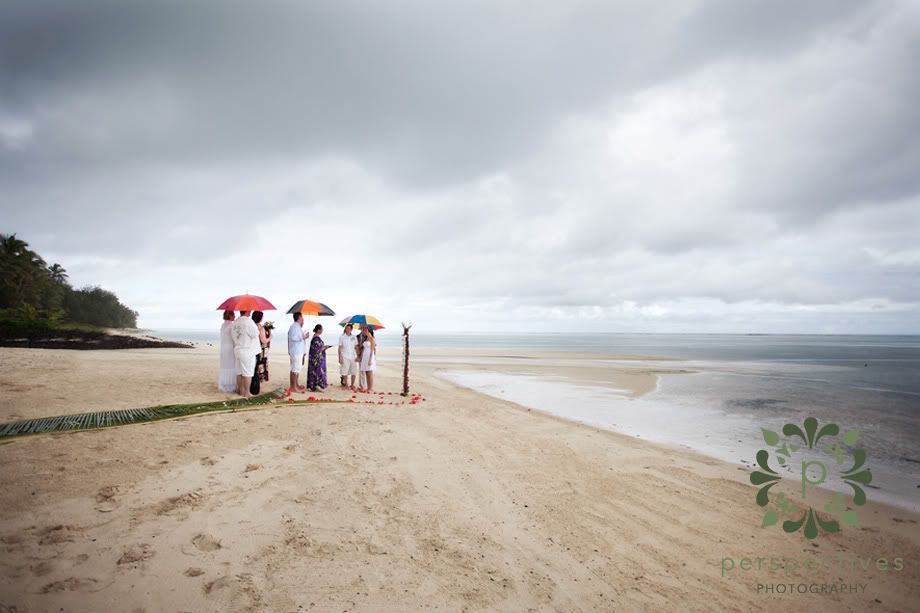 At the conclusion of the ceremony – Heather & Jeff took shelter outside of their beachfront Are… while the rain came down in sheets!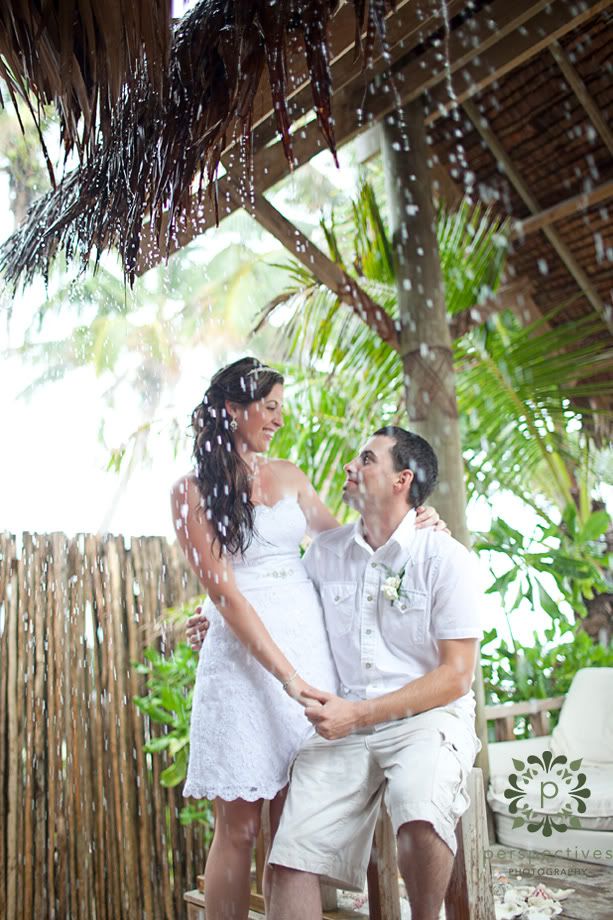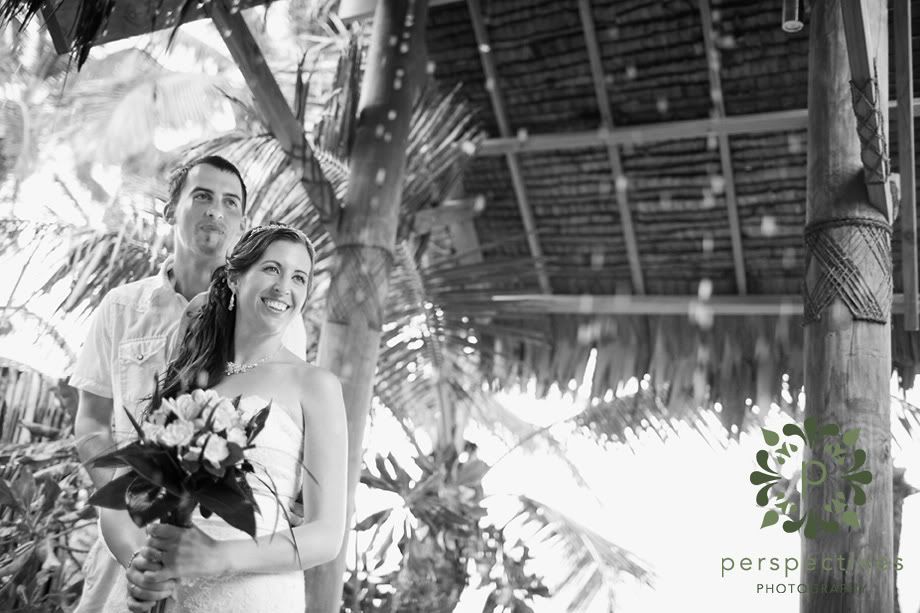 By this stage, the bridal table was set – overlooking the horizon pool & out to sea… picture perfect tropical wedding!
It was still pouring with rain… so instead of going out for some pictures with the family, it was time for Tapas & drinks instead…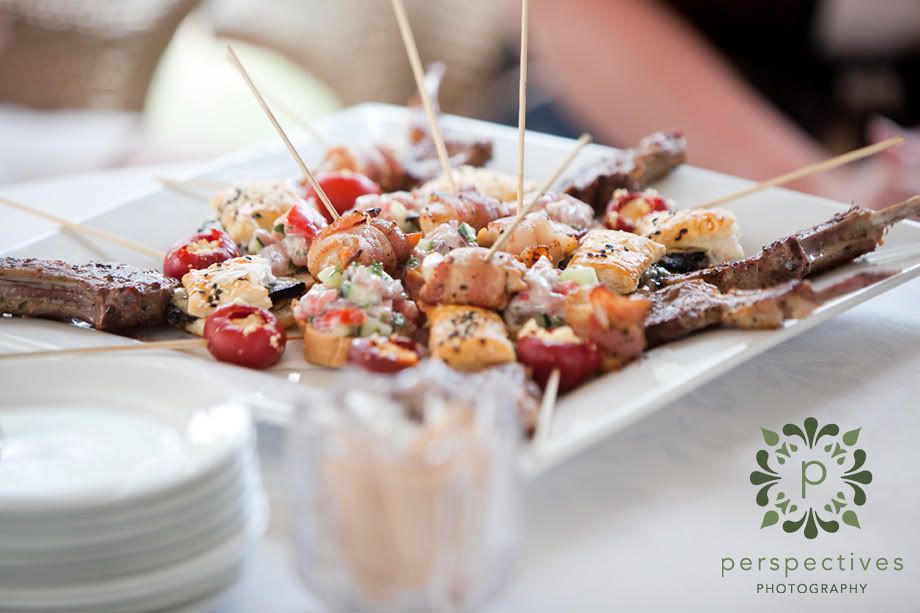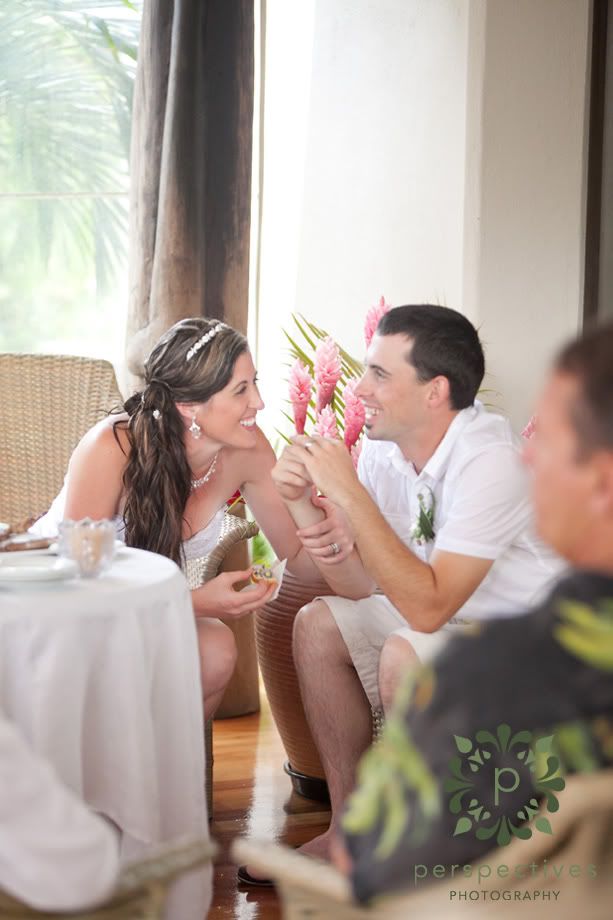 After some delicious food, and a few cocktails – the rain had cleared up enough to get down on the beach for family photos.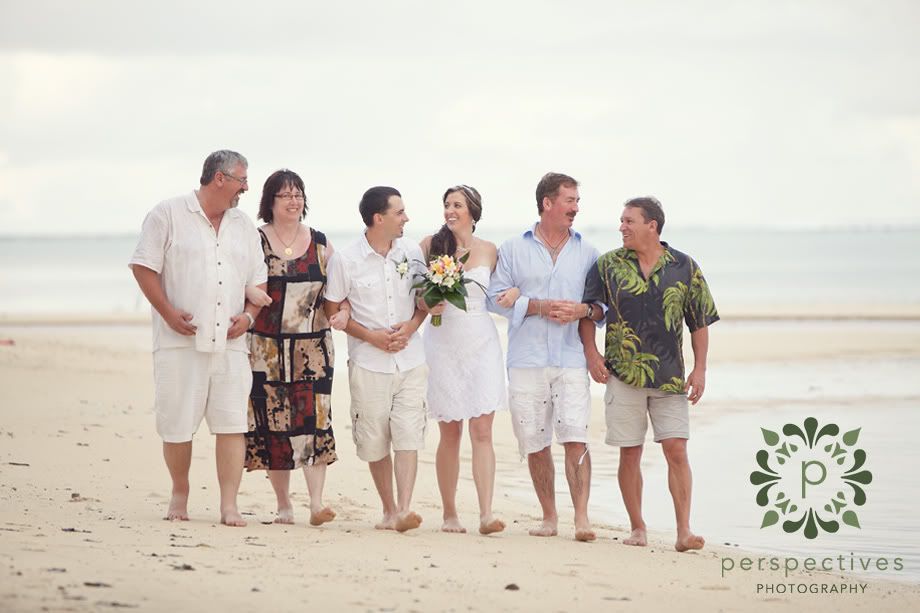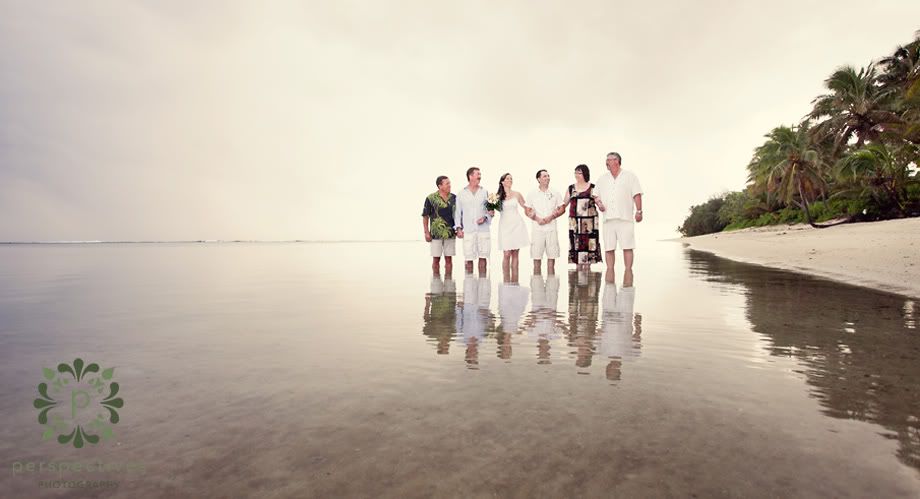 Heather & Jeff watched the storm that had drenched their ceremony as it retreated over the horizon…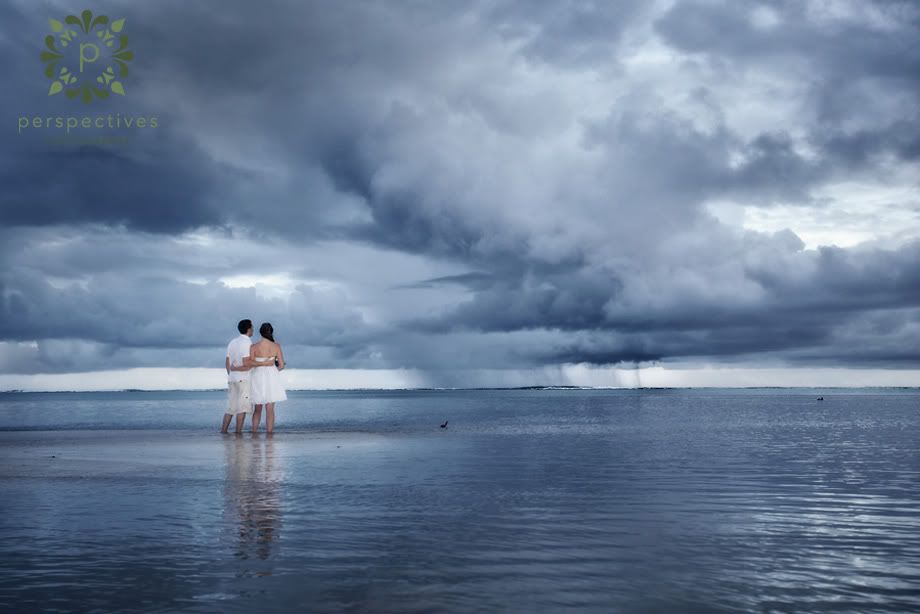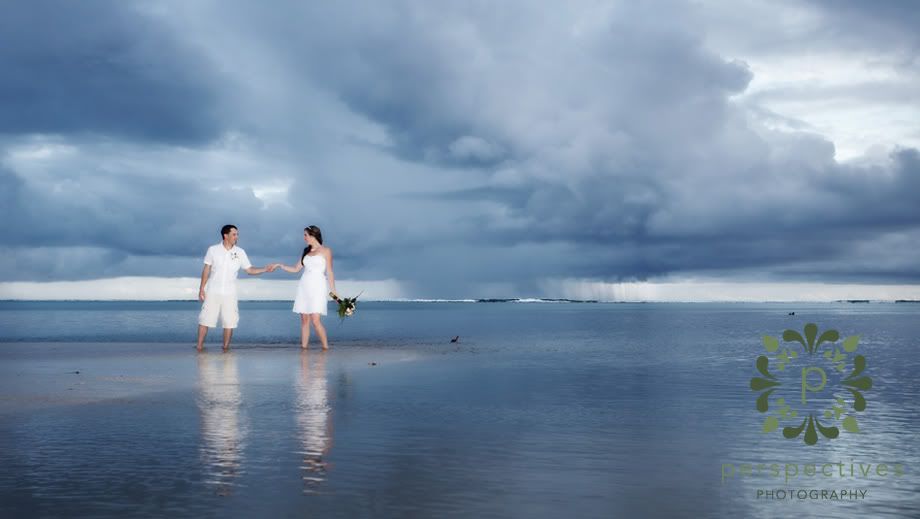 We had an hour or so to race around for some shots – starting off with the beach right in front of Little Poly –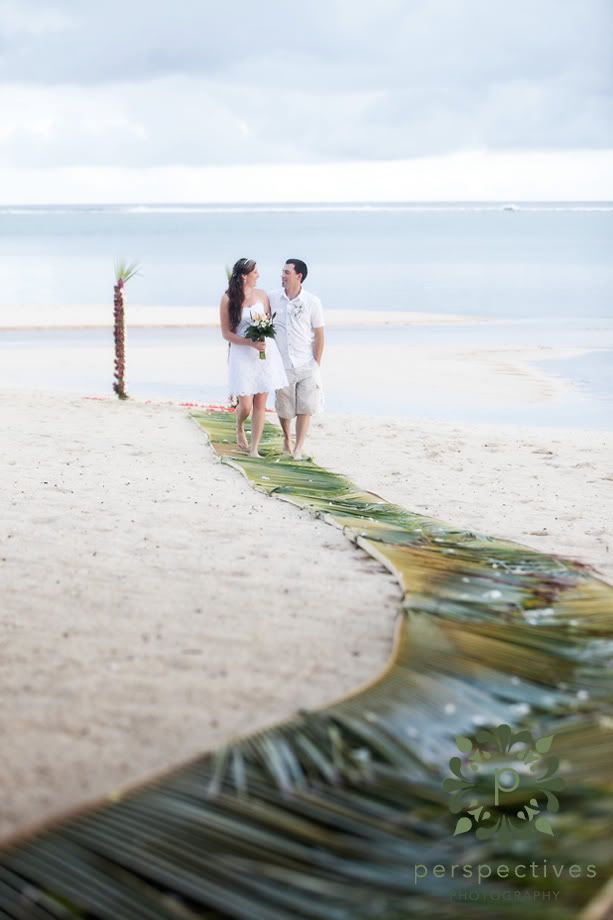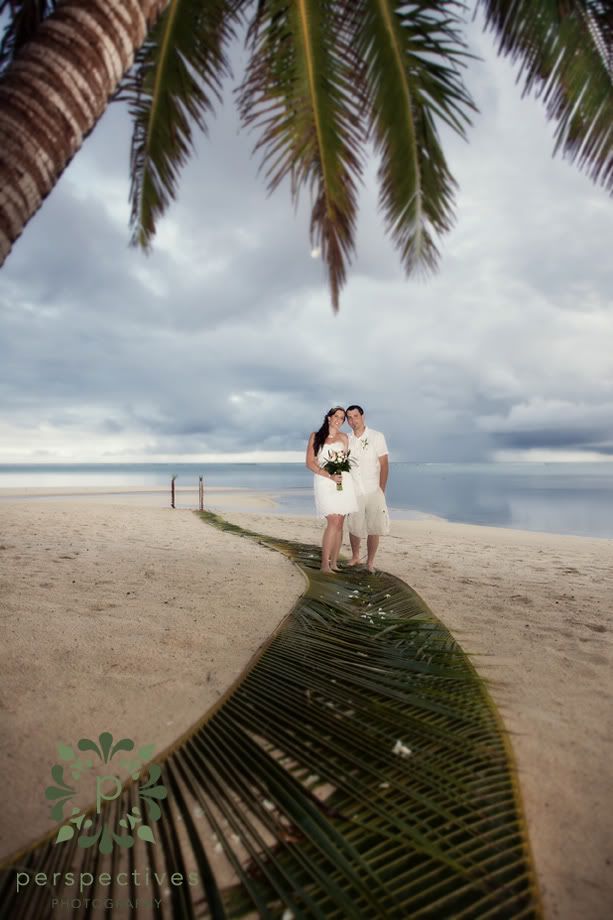 And then a quick trip down the road to see if we could find a sunset.
On the way – a detour for some shots walking through the coconut trees…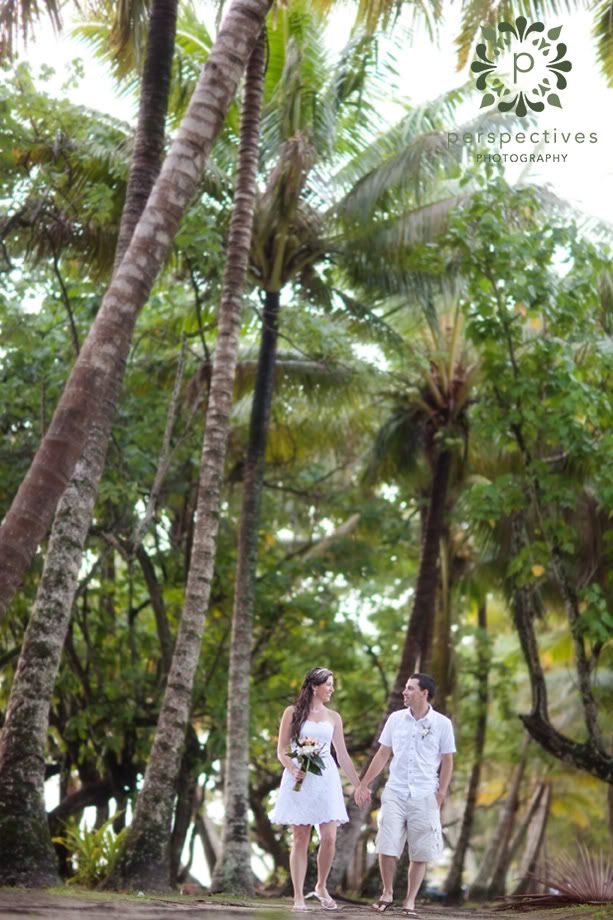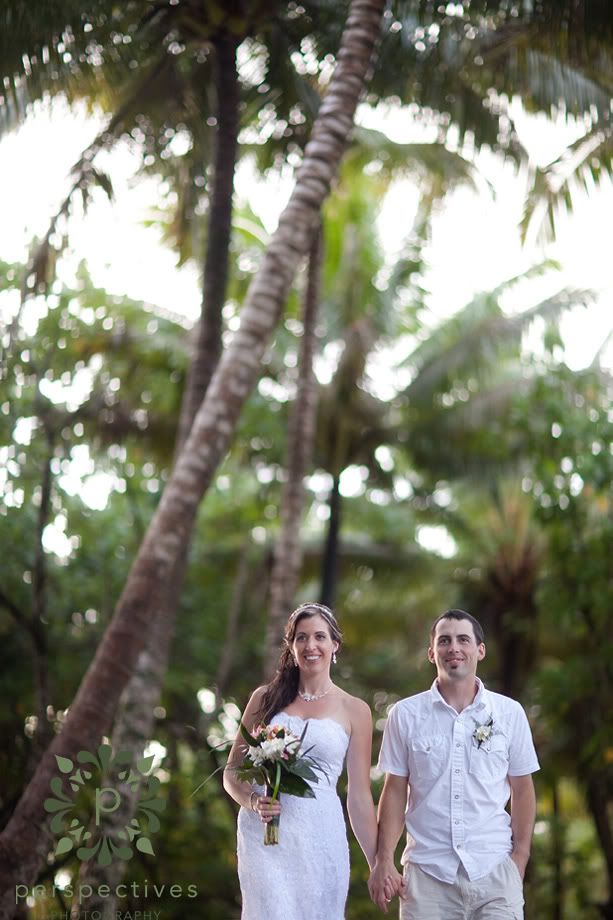 Considering the amount of rain we'd had – I was fairly dubious as to whether there would be any kind of sunset.
Luckily… I was proved wrong – and an amazing display of late afternoon light topped off their day perfectly.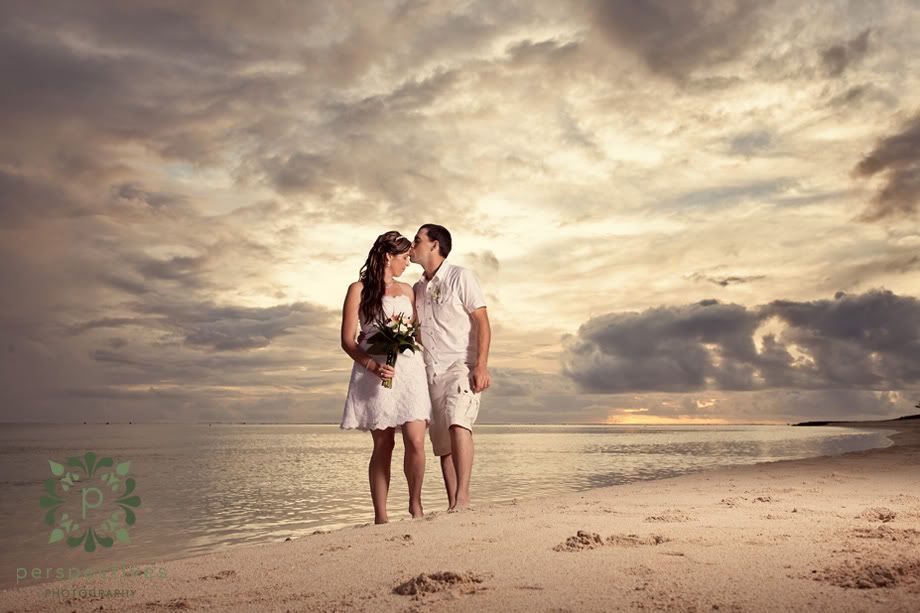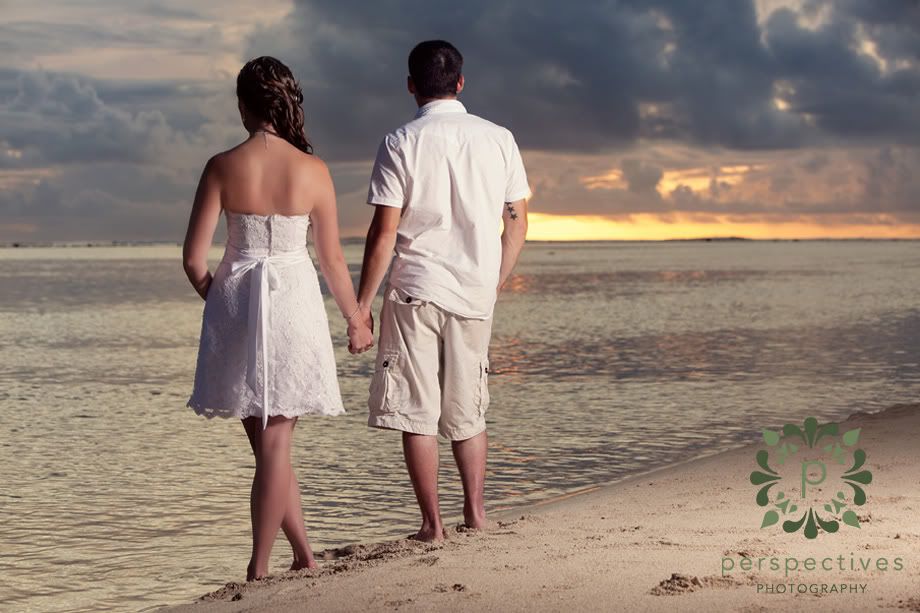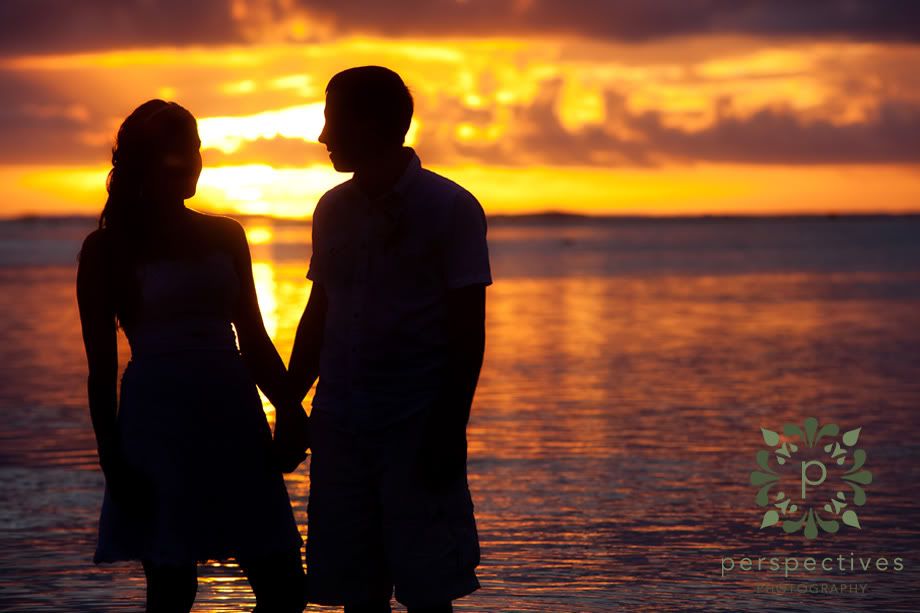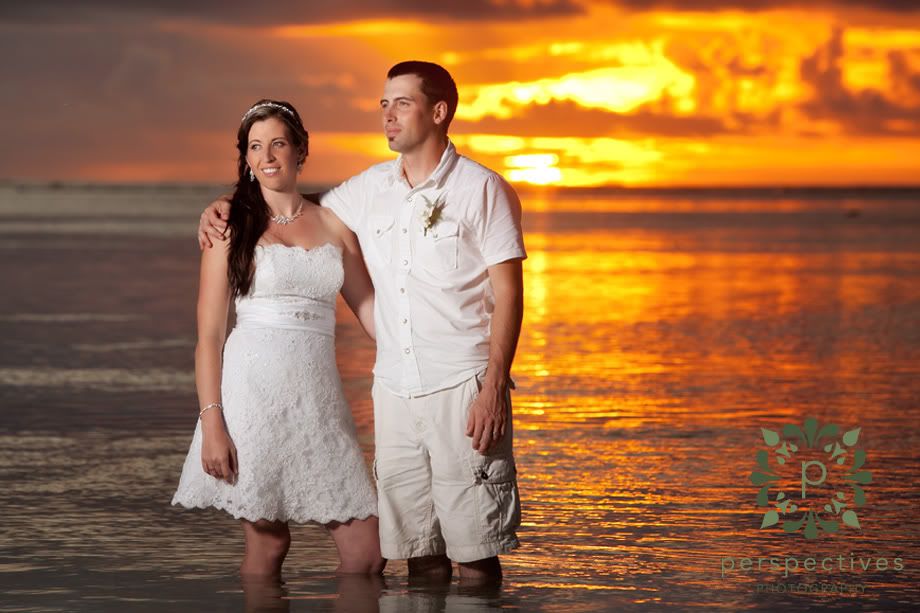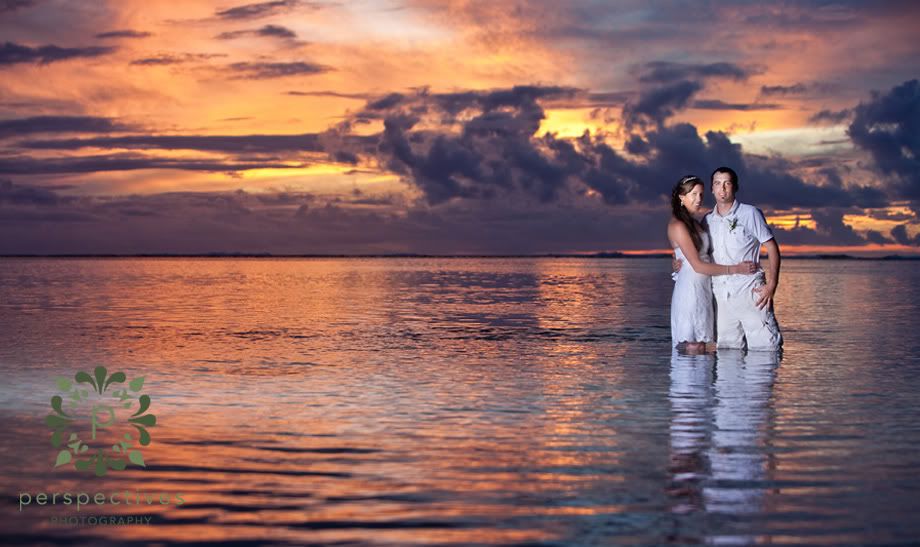 As the light faded – we headed back to Little Polynesian for a fantastic dinner.
I love this reflection shot – looking back from across the pool..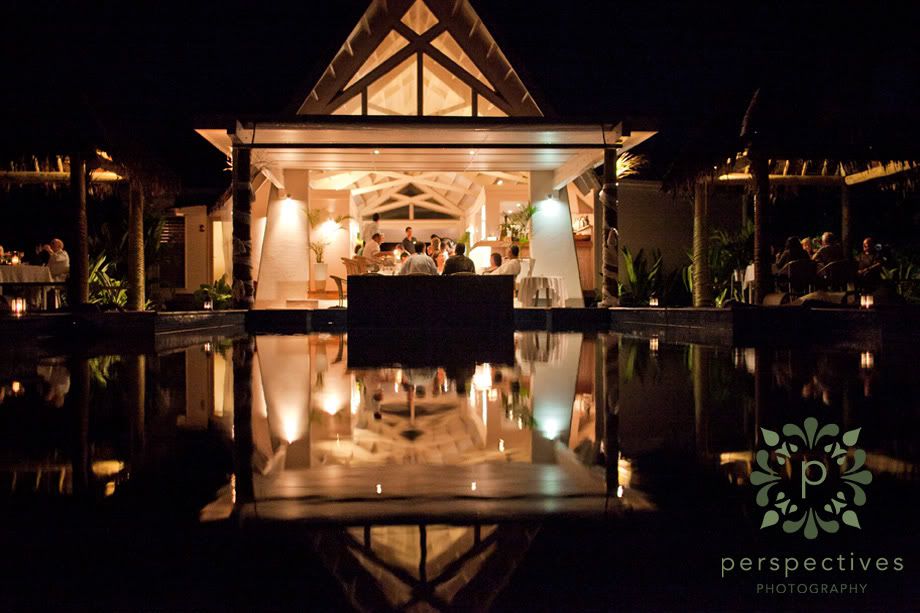 And one of the downlights in the lobby..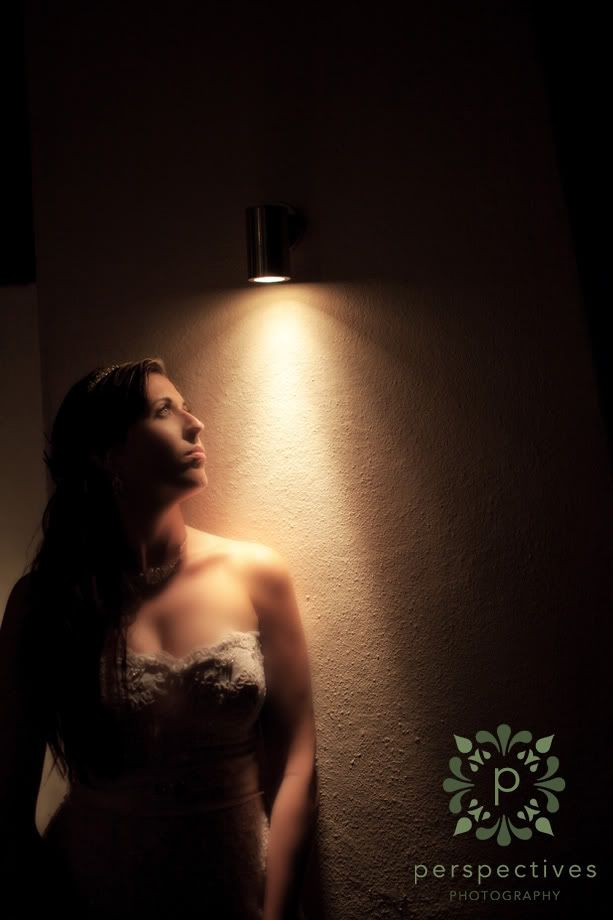 Earlier in the week, they had caught (inherited) some Wahoo… and the chef was able to use this as the basis for the main meal for everyone – adding a lovely special touch, being able to provide their own food to share.
The absolute best part of this photo… this was my plate! 🙂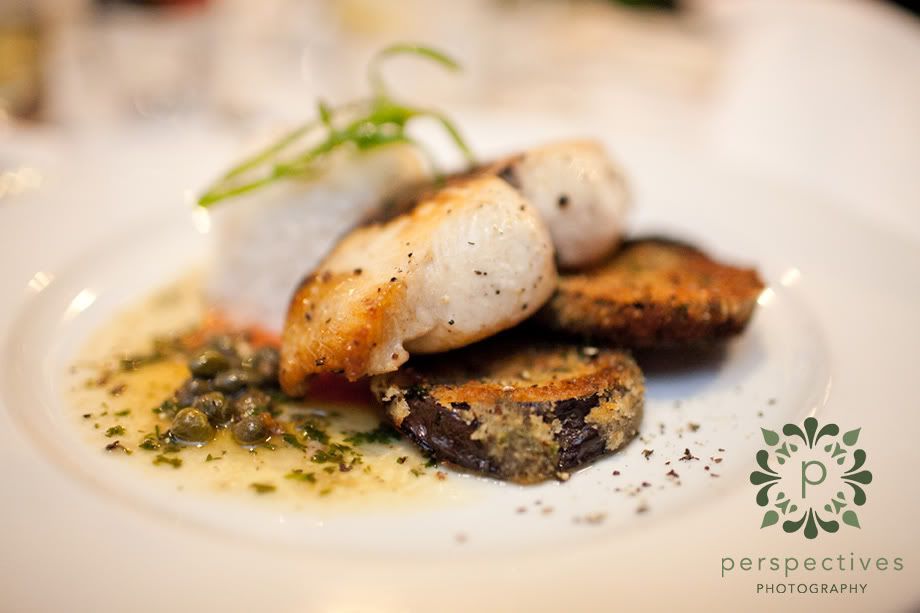 And yes – it tasted as amazing as it looked!
The table was adorned with a fabulous centerpiece, also from Victoria's Garden.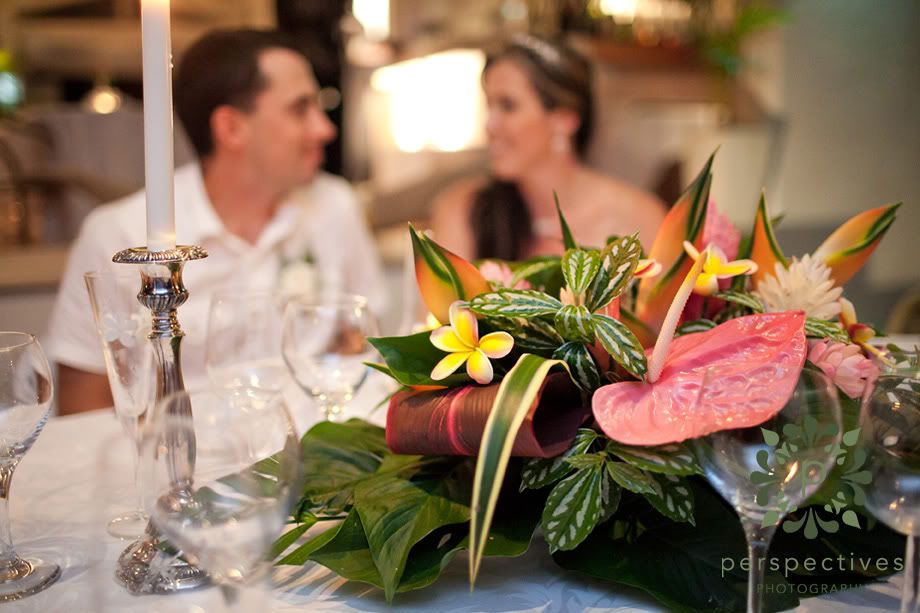 The evening continued on – with cake cutting (and eating) – and a fantastic dance performance by two of the Little Poly staff.
Heather's uncle even managed to find a flower for everyone's hair!
It was a perfect way to cap off a beautiful day – one that I feel very privileged to have shared a part in!
I headed back to get some sleep, charge the camera batteries, backup the photos from the day, and get ready for part two…
Day Two – Trash the Dress shoot!
The next day, Heather got back into her dress, and came up to town for some cool shots, using some of the old structures… (and showing off her new cowboy boots, which Jeff didn't (possibly still doesn't!) know about…
After the first few shots, the sun came out in such full force that all the camera lenses fogged up – and so we sat & ate popsicles for half an hour until they came right!
Then, time for a few more…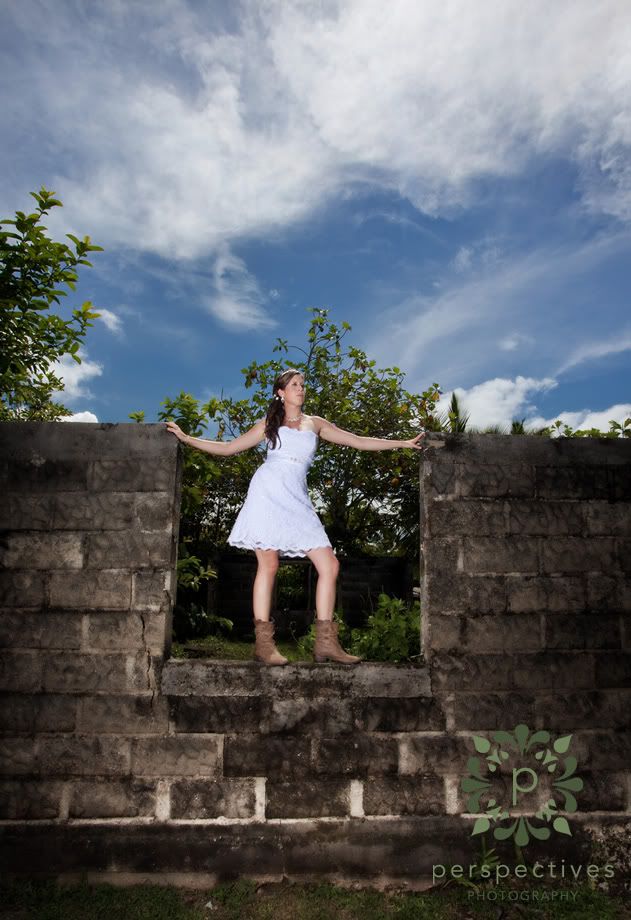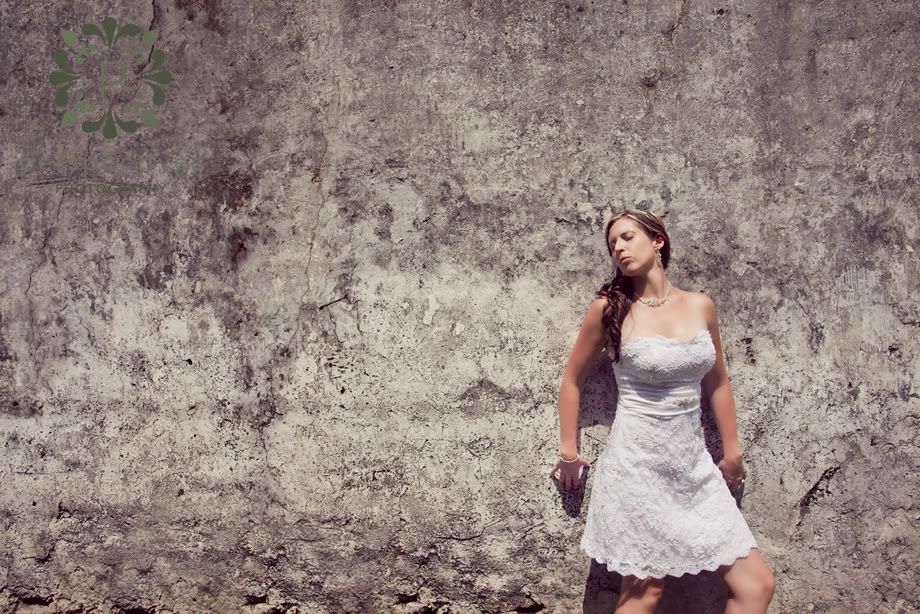 We headed back to Little Poly to collect Jeff, and Heather changed into her second dress – which she had brought along specifically to get a little crazy with!
What better way to begin than by dragging the hem through a little mud..
and a few shots with the thick jungle of the mountain heights in the background..
Then… time to get a little wet.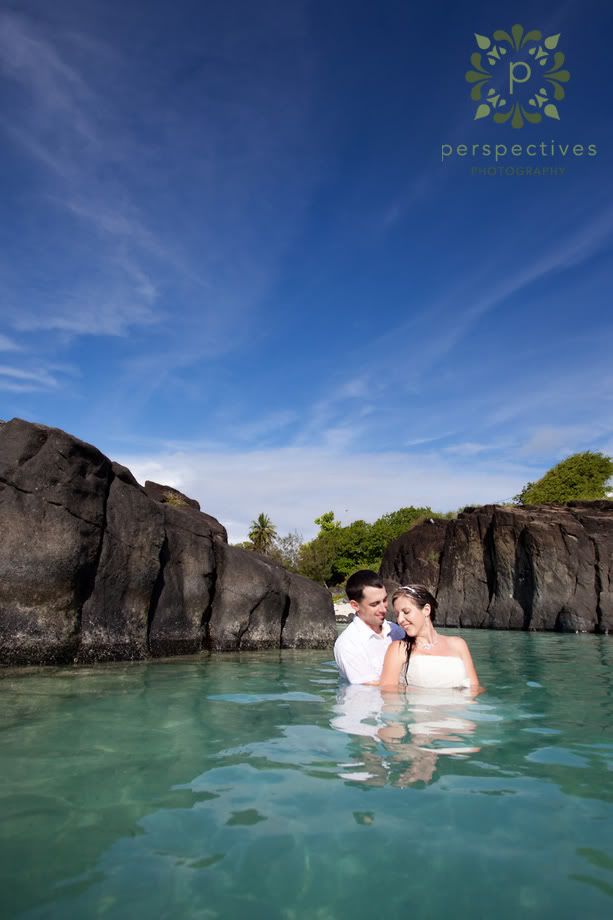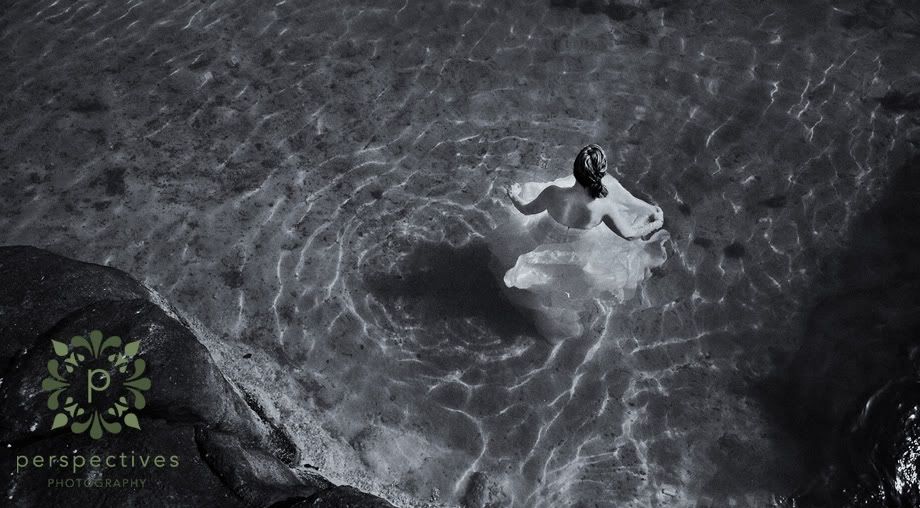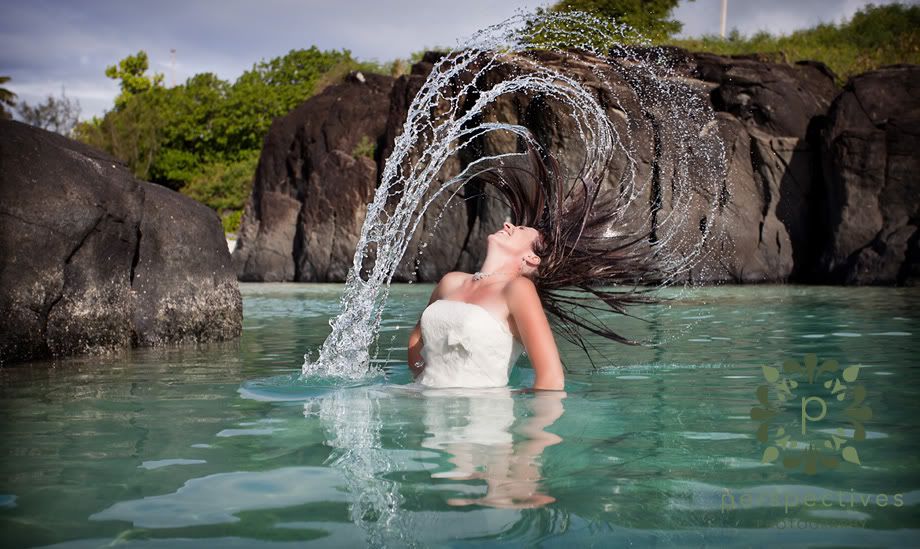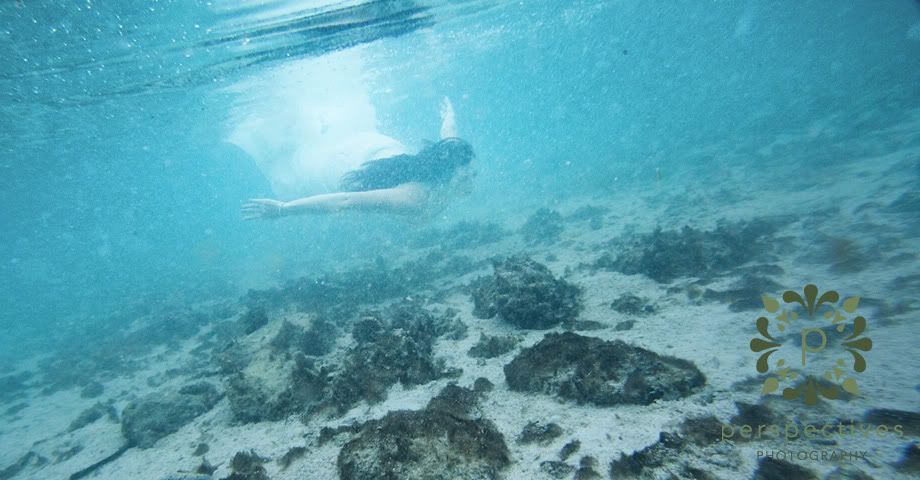 Down the road, the waterfall was benefiting from the recent rains – with plenty of volume coming through. Not as much as Niagara Falls… but Heather & Jeff haven't been there before.. so we can pretend! 🙂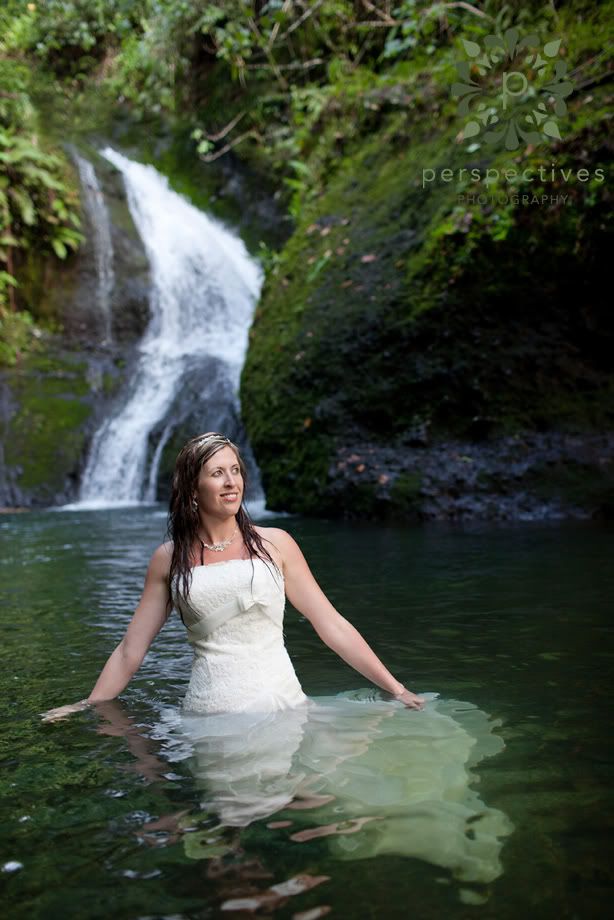 The water in the river was so much colder than in the sea… guess who was the more eager for these photos???
Heather was really keen to get a photo in a tree… and just as we were beginning to give up, Jeff spotted this perfect little location!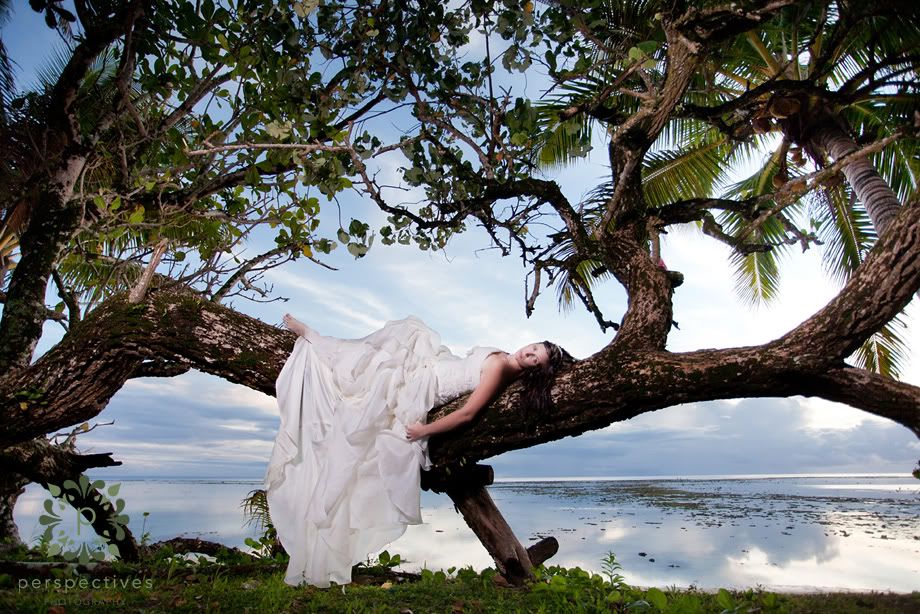 Back down at Little Poly, we finished up on the beach – just as the last bit of light was fading in the sky.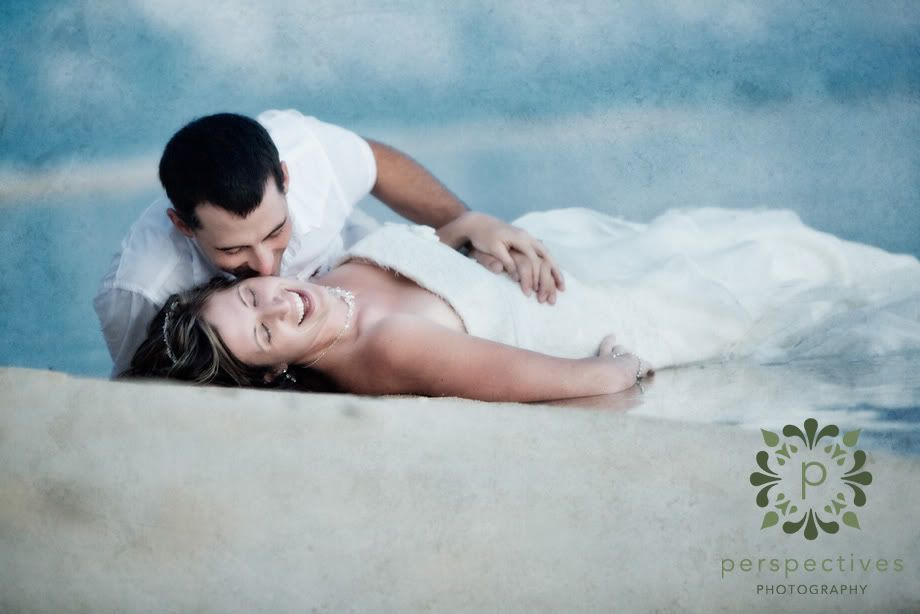 The day turned to night, and we called it a wrap.
After a lovely dinner with the family, we said our goodbyes (after I had been totally spoiled with presents, T-shirts, a huge bottle of Maple syrup from CostCo, pearls for Amber) – and I headed back to NZ.
I feel so lucky to have spent these few days with you guys – you are a fantastic couple, and your wedding was just perfect.
Now it's our turn to visit Canada!
Enjoy these photos – just a tiny taste of what's to come 🙂
Isaac.