Landsendt Wedding Photos – Murray & Naketa's sneak peek!
Hi guys,
On Saturday, we headed up to Auckland, to photograph Murray & Naketa's wedding.
Our day kicked off early at 9.00am (although not as early as the girls' 7am makeup start!!) so that we could get off for some pre-ceremony bridal party shots out at Karekare beach, on Auckland's beautiful West Coast.
We met the boys out there…
Then Naketa arrived, and the couple shared some wonderful private moments as they saw one another for the first time.
They were joined by their bridal party – which consisted mainly of their brothers & sisters – and also their 4 beautiful children
It was obvious that family really meant a huge amount to Murray & Naketa… and while we captured many beautiful "family" images… I also love the more cheeky side of the kids that shone through..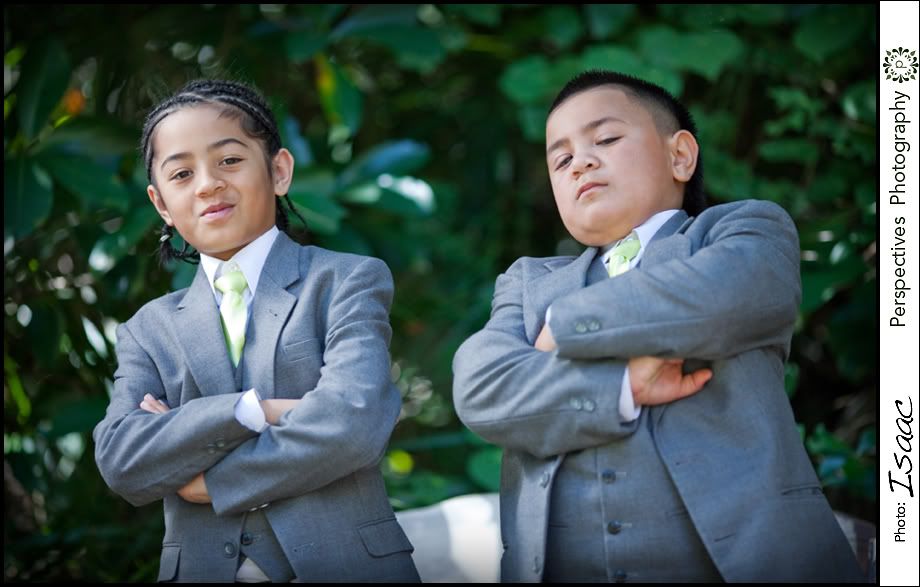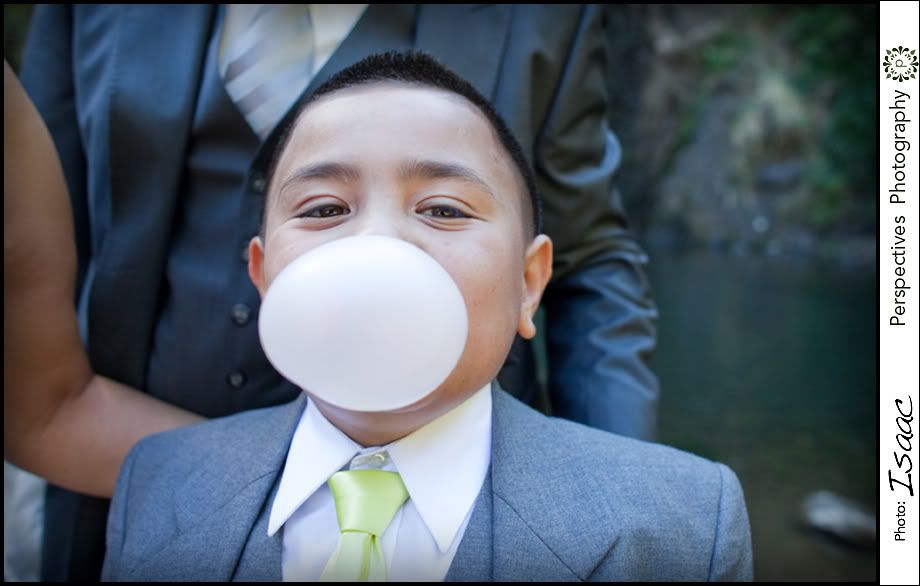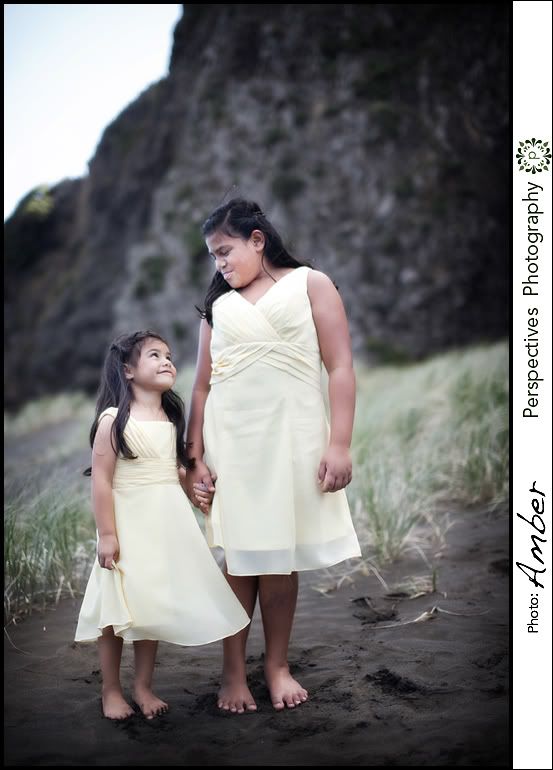 Mia decided to draw a picture in the sand of Mum & Dad on their big day… I love it!
The beach was beautiful! We had to cross a stream to get into the shaded side of the cliffs, so that we could avoid the sun. Once we got there, it was nice and cool too, a welcome relief from the growing heat of the day!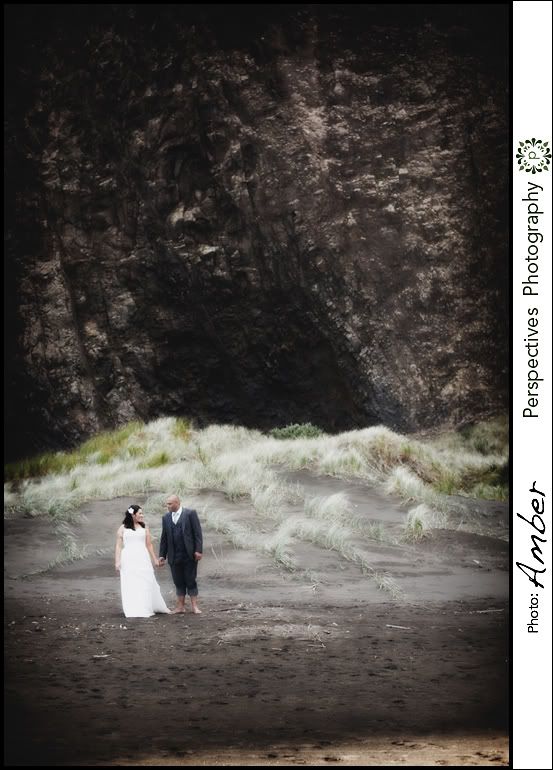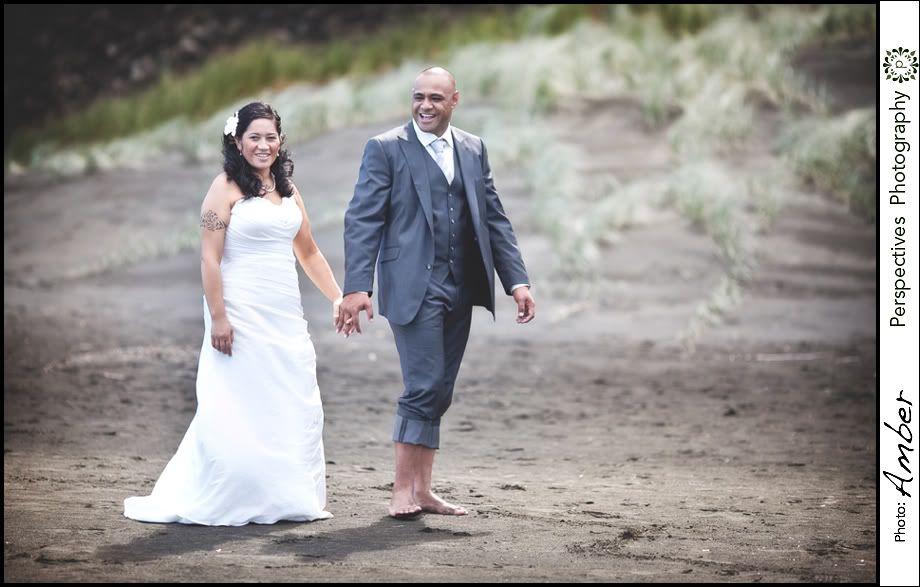 The boys left to get down to the venue on time, and we stayed for a few last shots with Naketa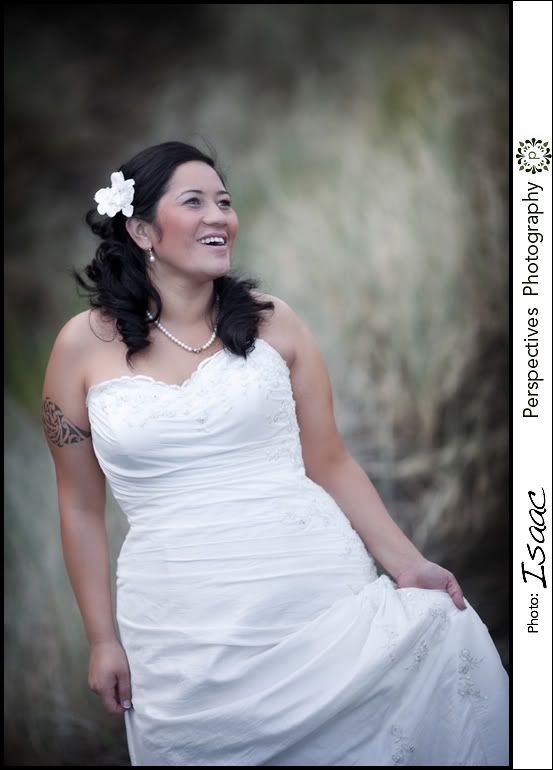 Then it was off to Landsendt, a tropical paradise right here in West Auckland!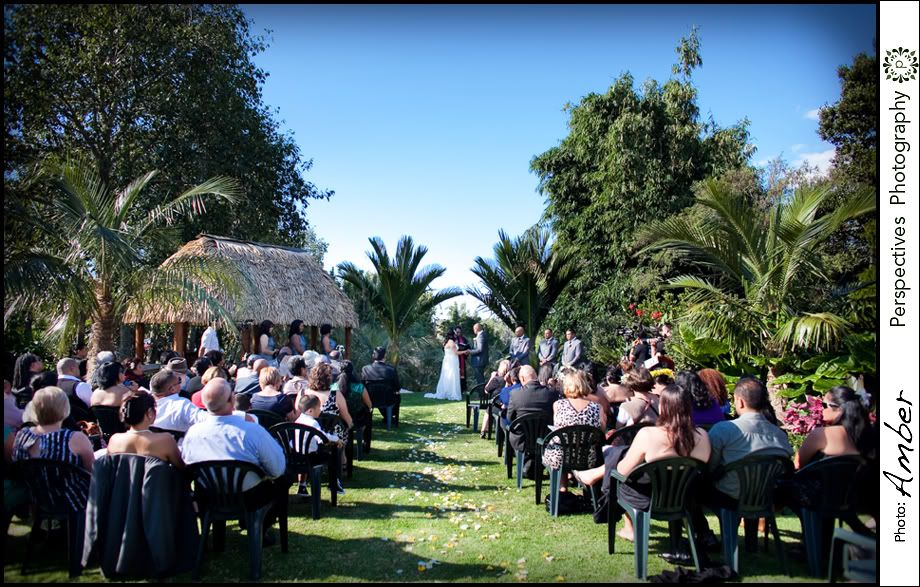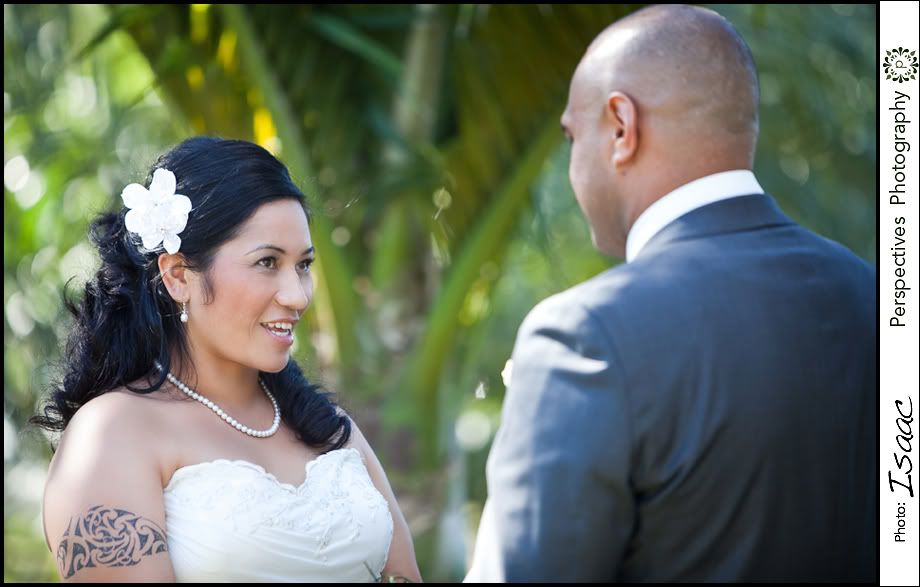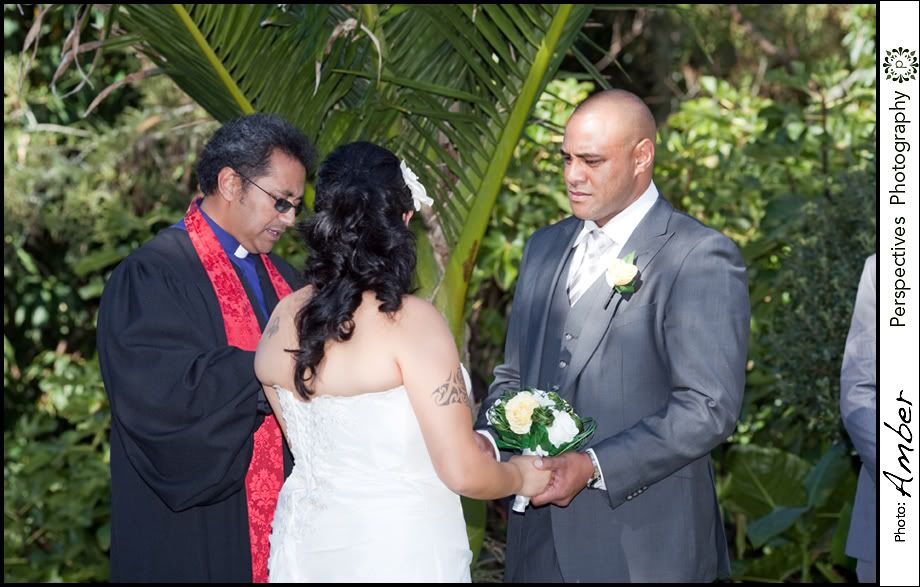 Videographers… if you can't beat em… them take pictures of their cameras!!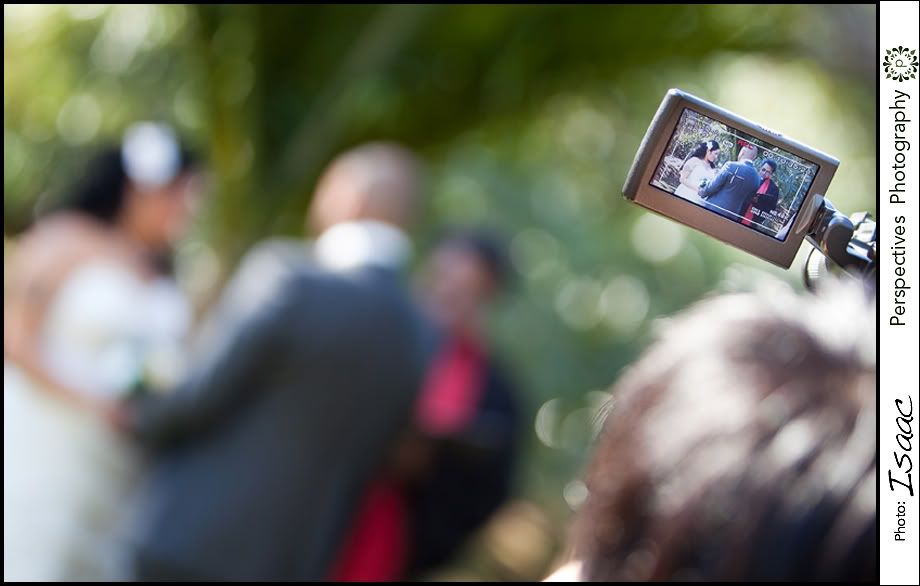 Seriously though – Green Apple Videography are brilliant to work with – they are lovely guys, and so courteous – just awesome 🙂
We managed to sneak a few quick shots after the ceremony too…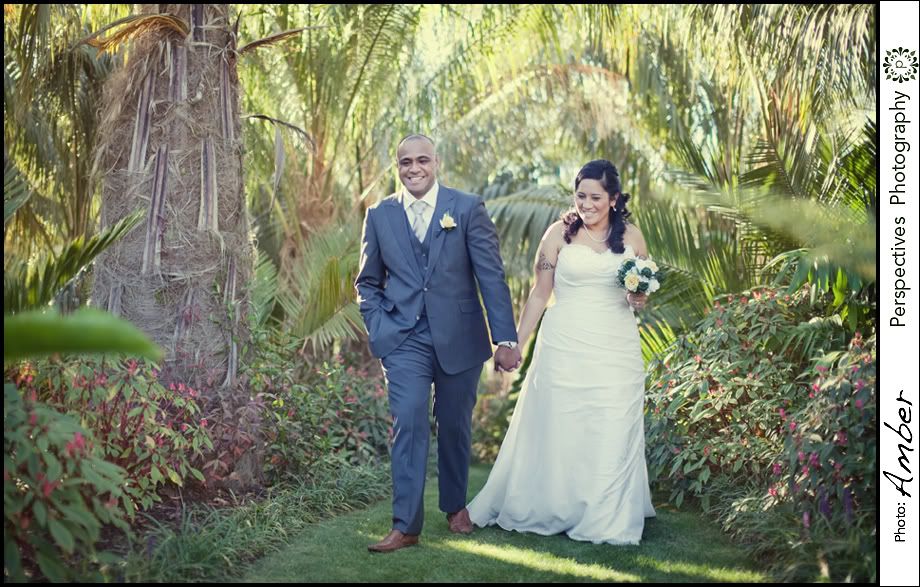 At the reception, there were many cultural items – and Murray & Naketa's girls did an amazing dance: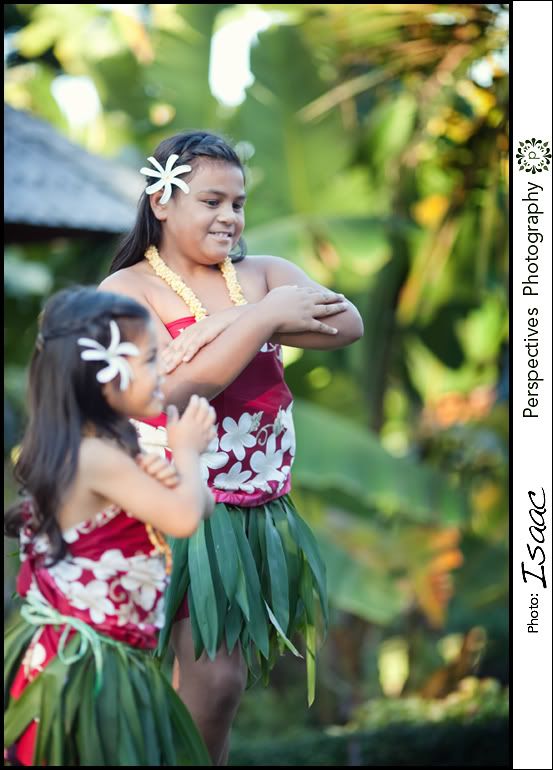 While the boys… were more interested in blowing bubbles!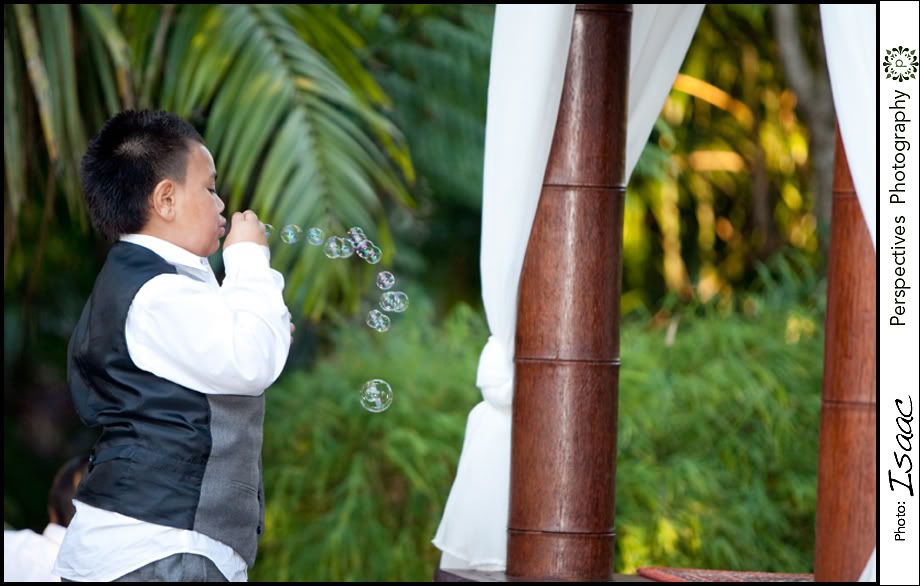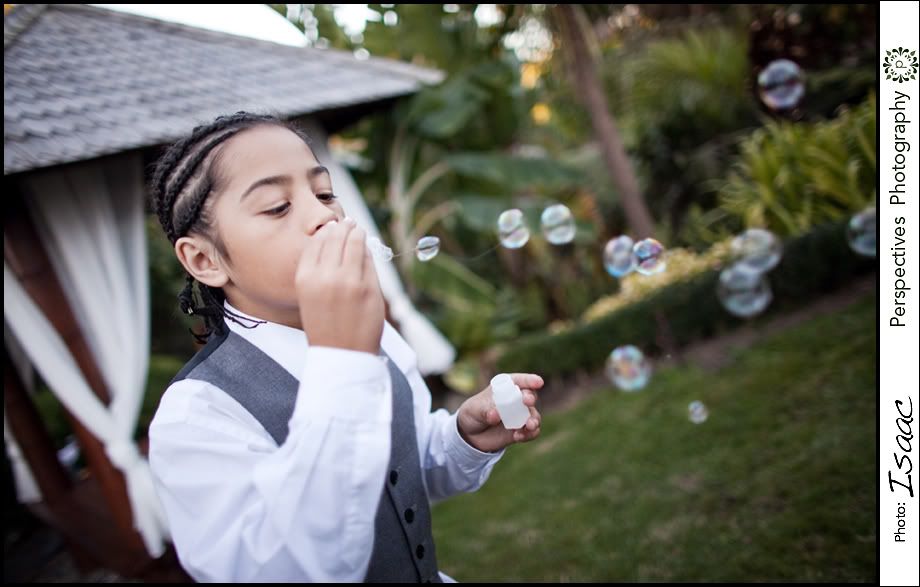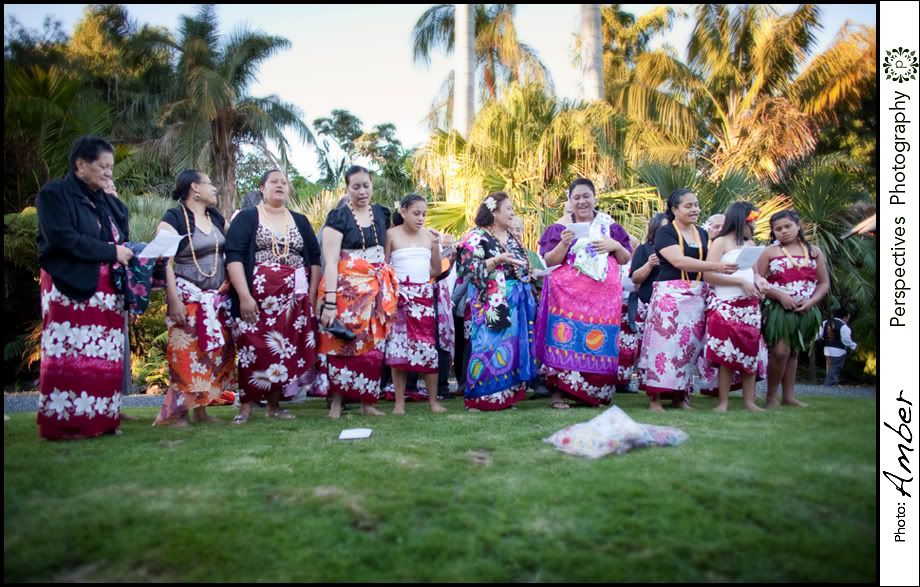 After the performances, we left Murray & Naketa to enjoy their reception… part one.
They actually had another reception in town, later on that night, where all the guests from the wedding headed to another venue, and they met up with a whole lot more people for a big party!
Which meant… they had a tiny window of time in between, so we caught up with them again for a 10 minute blast of night photos down by the waterfront – with the picturesque harbour bridge lights in the background.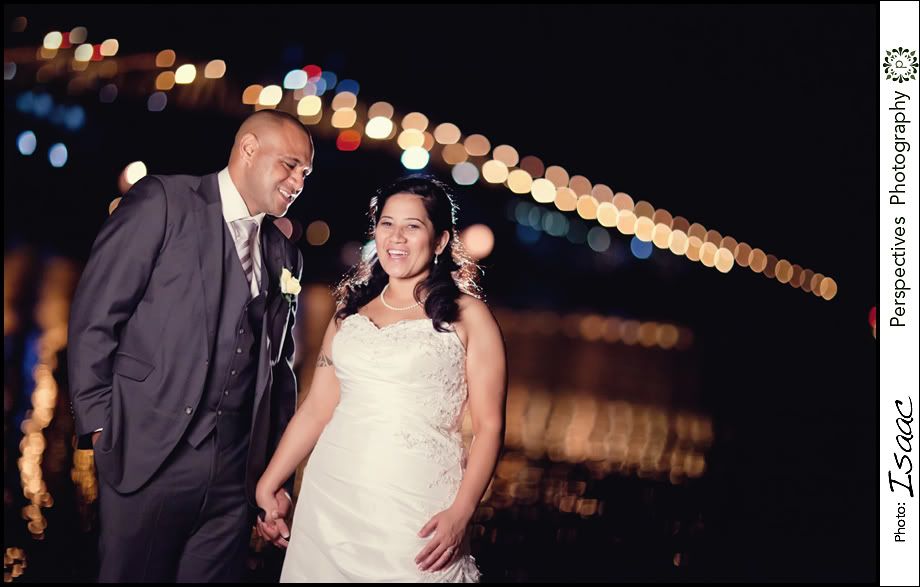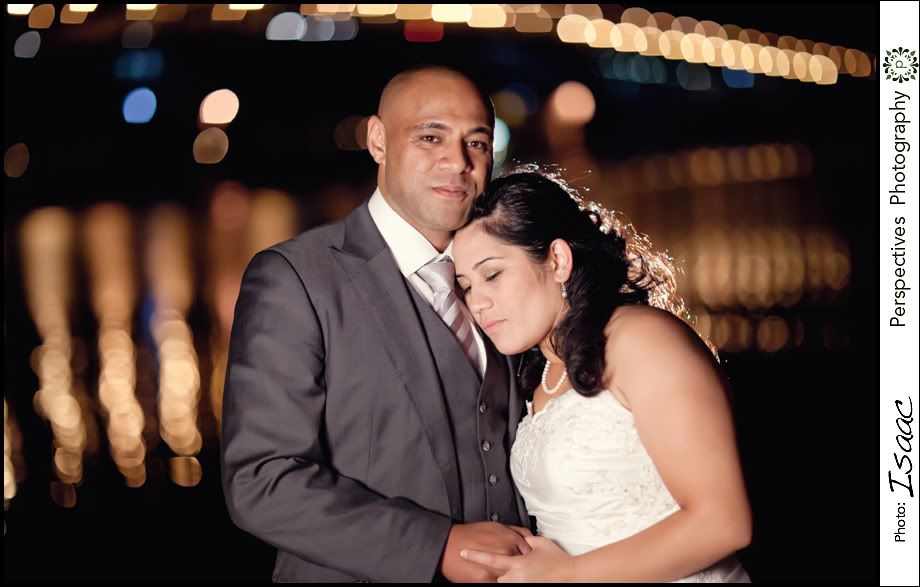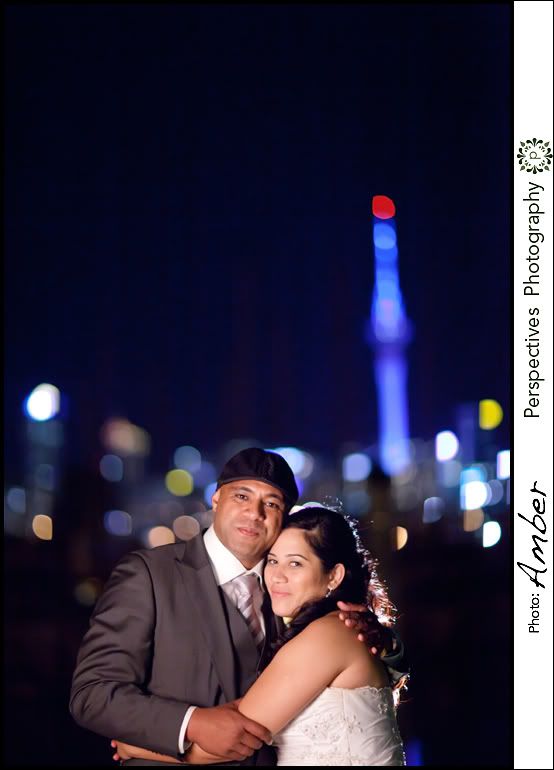 It was such an awesome day – thanks for having us along to share a part in it with you all!
Isaac & Amber 🙂