Huka Resort Taupo Wedding Photos – Grant & Patsy's sneak peek!
Hi guys,
Last Saturday, we headed down to Taupo, where we photographed Grant & Patsy's gorgeous wedding at Huka Resort.
In the morning, we headed around to the boys place – this shot of the rings pretty well sums up the difficult role the guys have to play on a wedding day…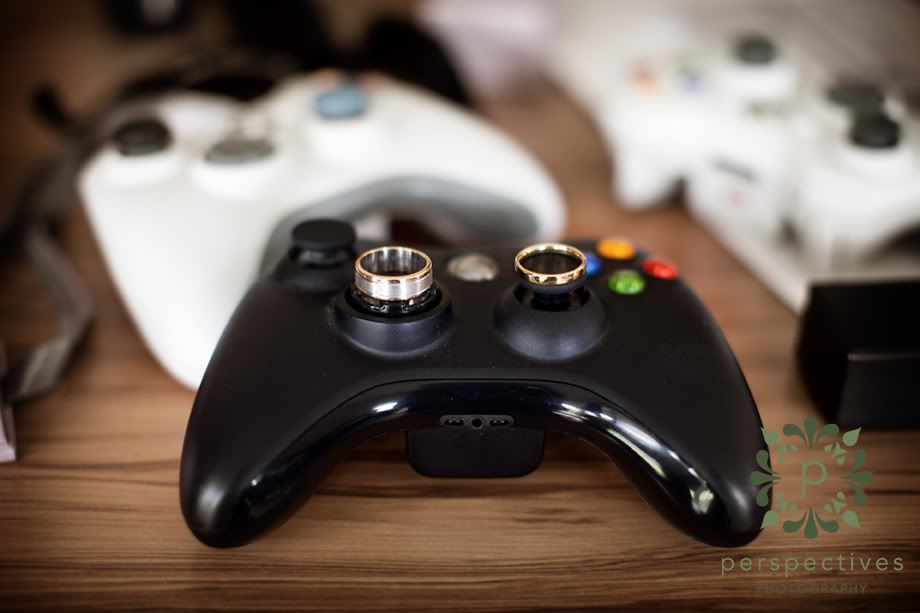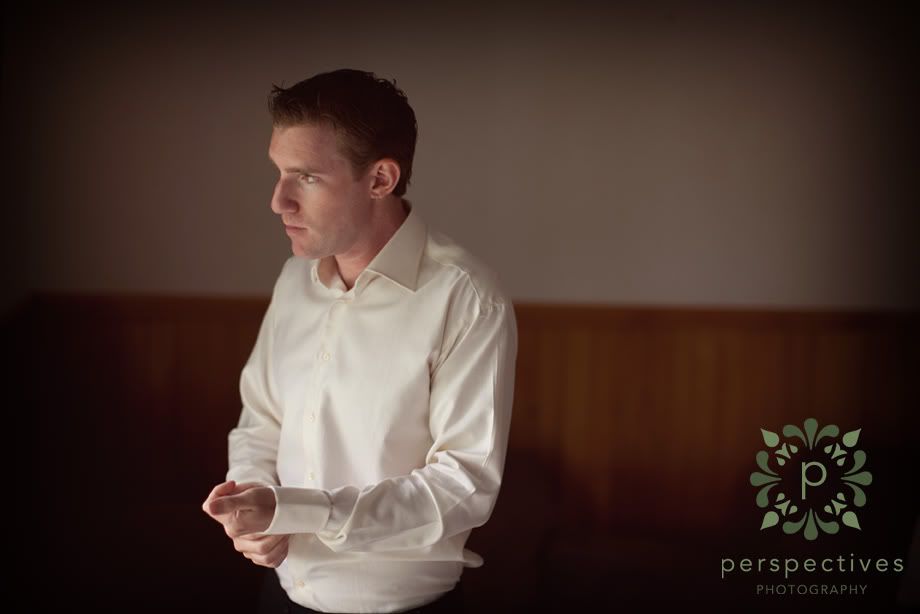 This is the cat which randomly wandered into the guys villa 2 days prior… curled up on the bed… and never left! You can tell by his expression that he loves having his photo taken…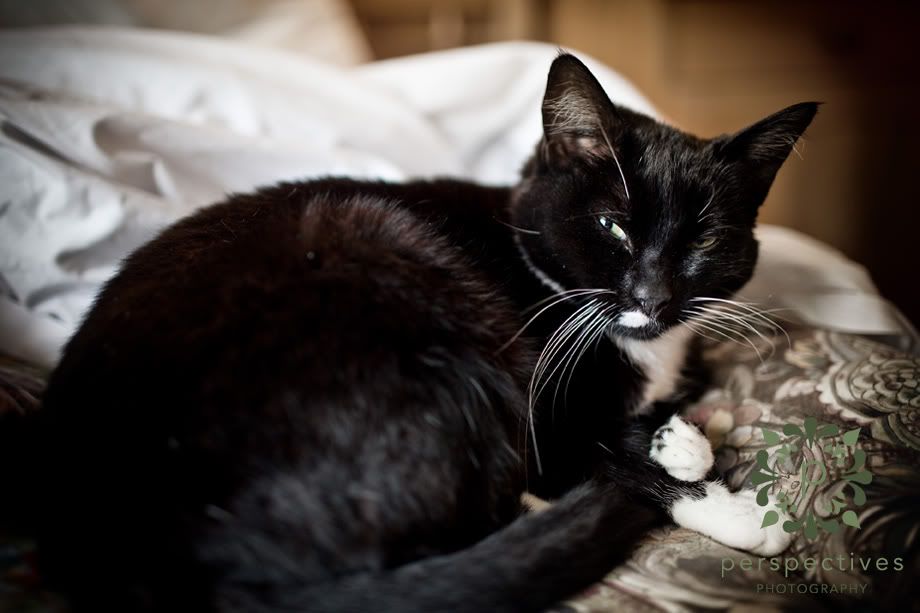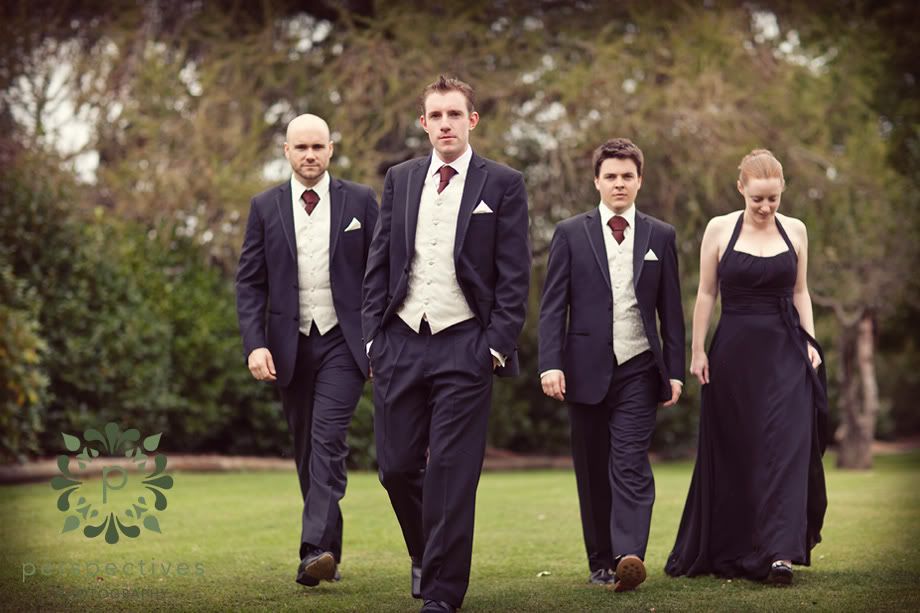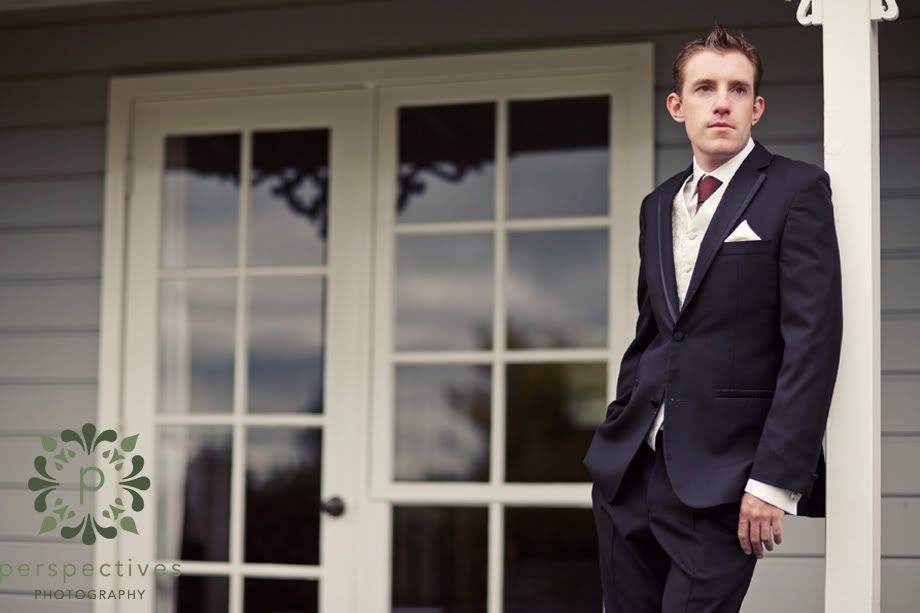 We then headed around to the girls place – where Patsy & bridesmaids were finishing up their makeup. We found a cool reflection for Patsy's gorgeous wedding dress…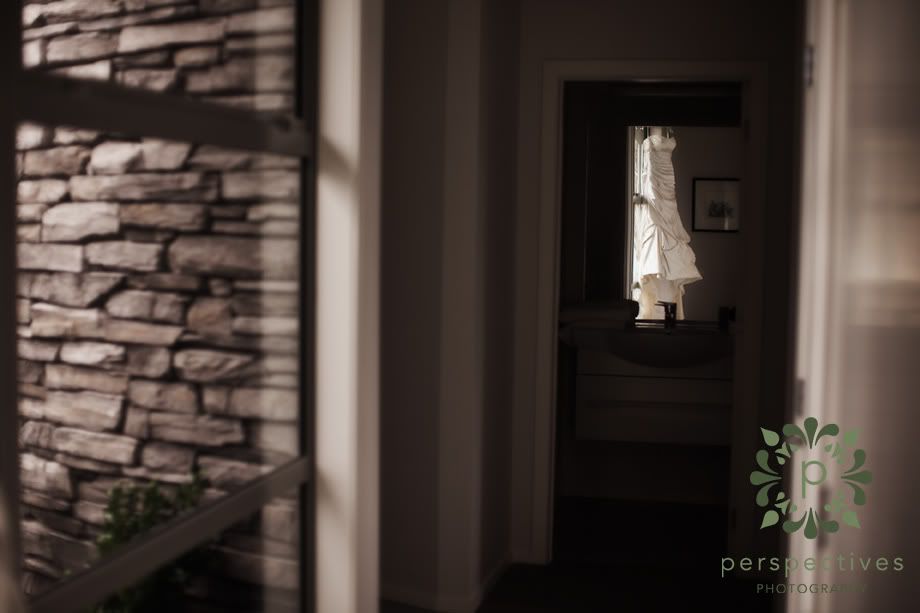 When we're driving to weddings, Amber, Holly & I often have guessing games as to what colour the bridesmaids dresses will be. I don't think brown has ever been mooted as an option… so it was a refreshing surprise to see these stunning bridesmaids dresses, and the colour was amazing. It looked so cool later in the day too, when we shot in some autumn-y locations.
The hallway had a curve in it. Which was cool.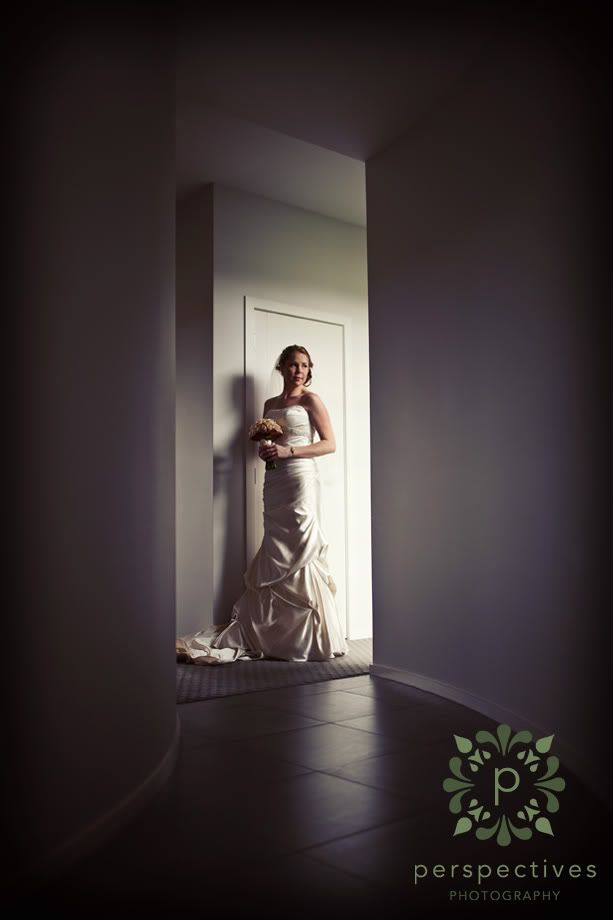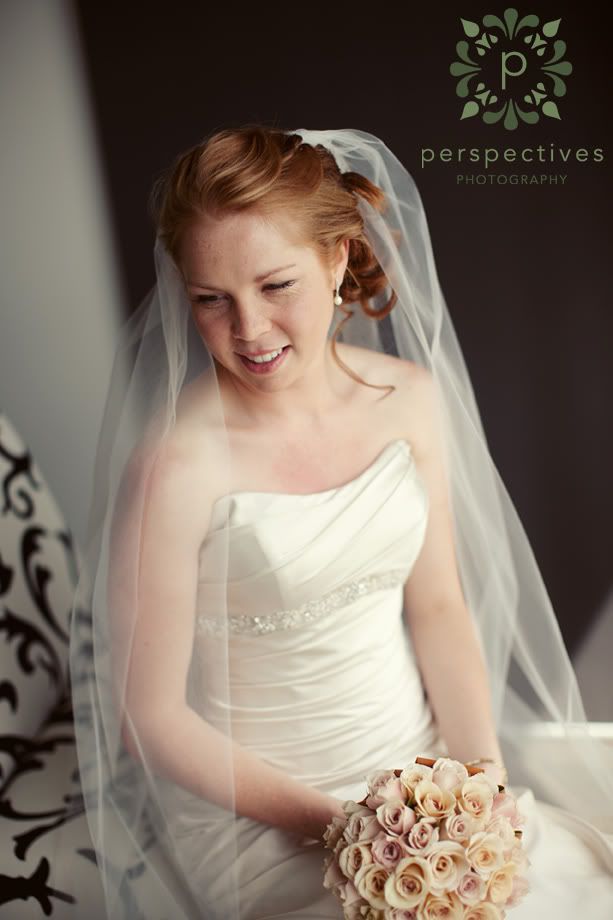 We had time for a couple of quick shots with Patsy & her bridesmaids altogether..
And then it was off to Huka Resort chapel – where their guests were eagerly awaiting the arrival.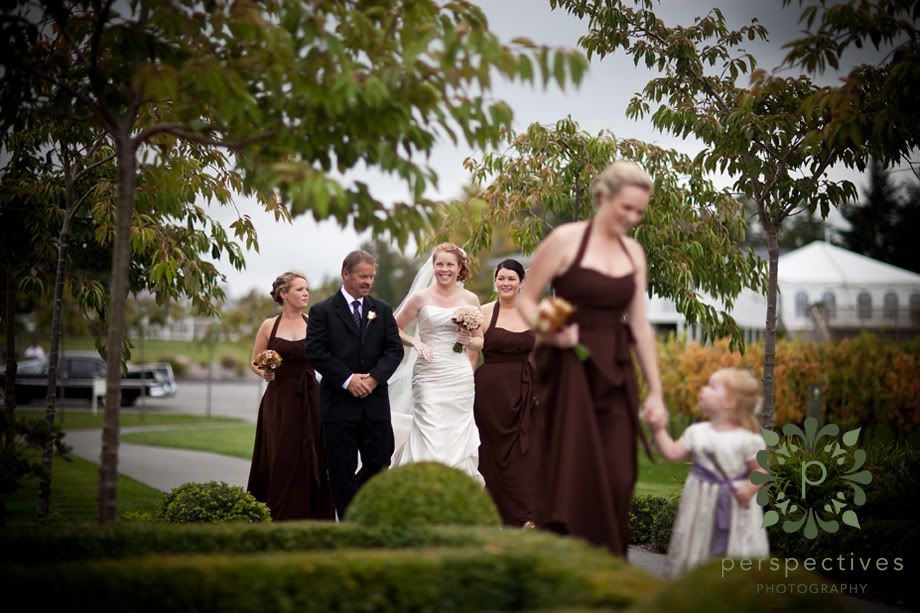 Beautiful first kiss.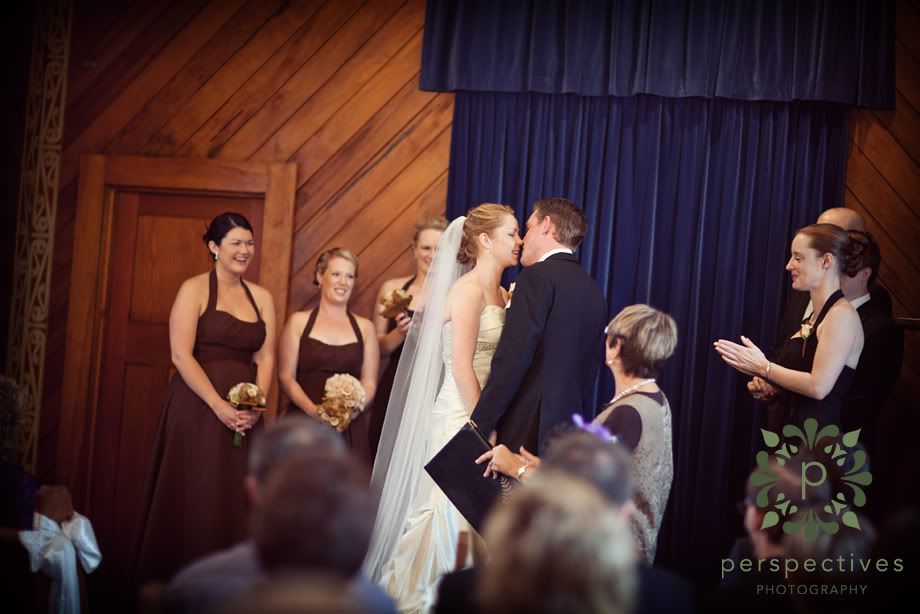 After the ceremony, we took a couple of shots with their super cute flowergirl – who wasn't coming along on the location photos with the bridal party.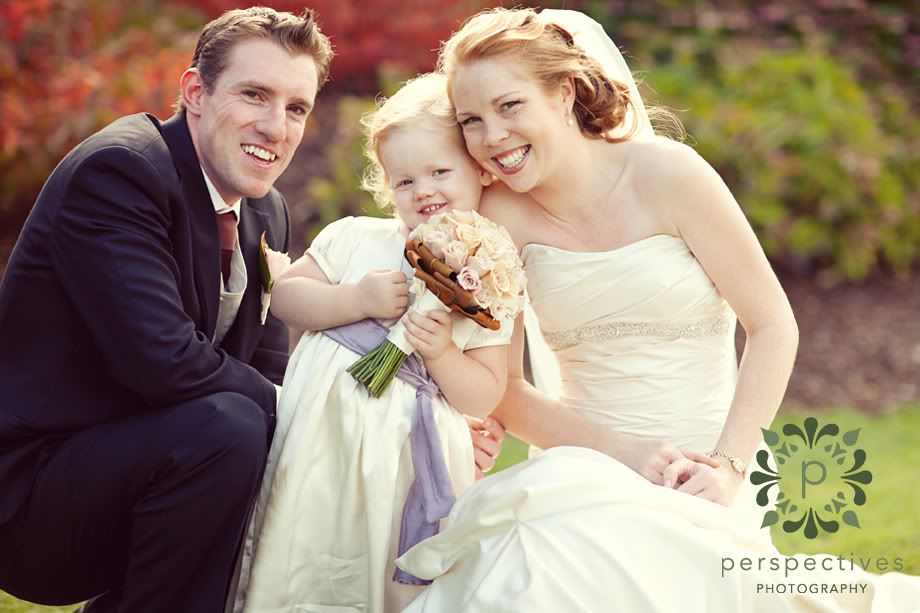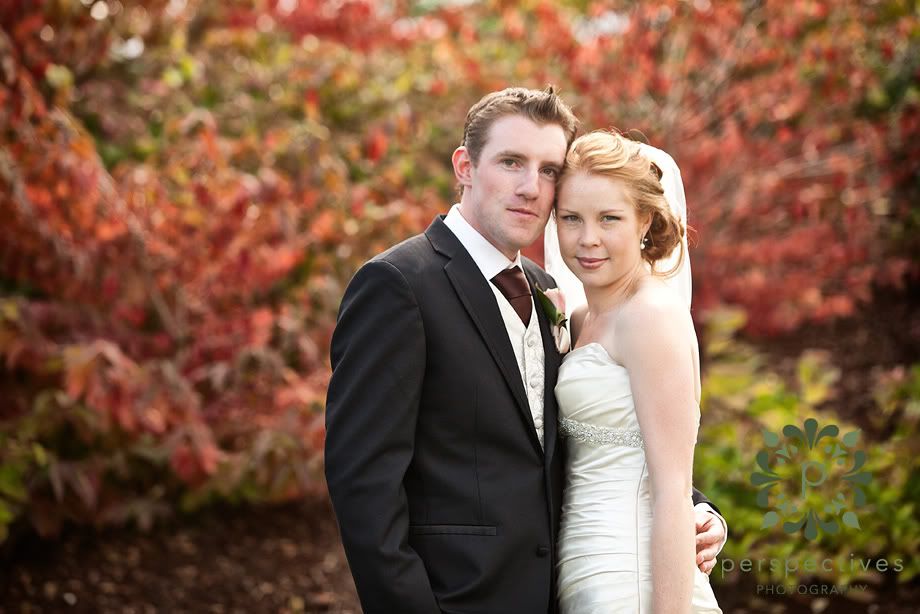 Then we were off – heading first down to a little wharf in Acacia Bay. By this stage, the wind had picked up and it was getting really chilly – well done to everyone for not showing it!!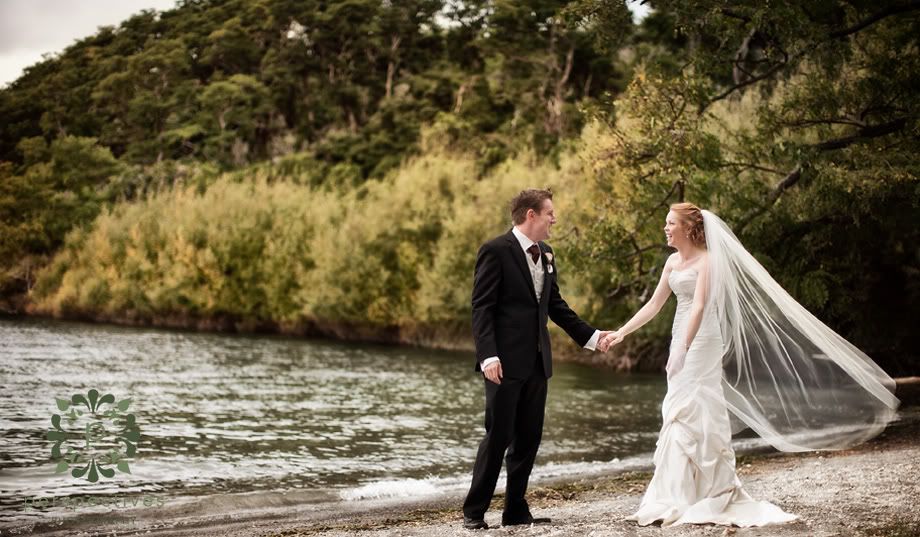 We had to queue for a while to get the wharf free of people launching / bringing in their boats – but eventually there was a gap…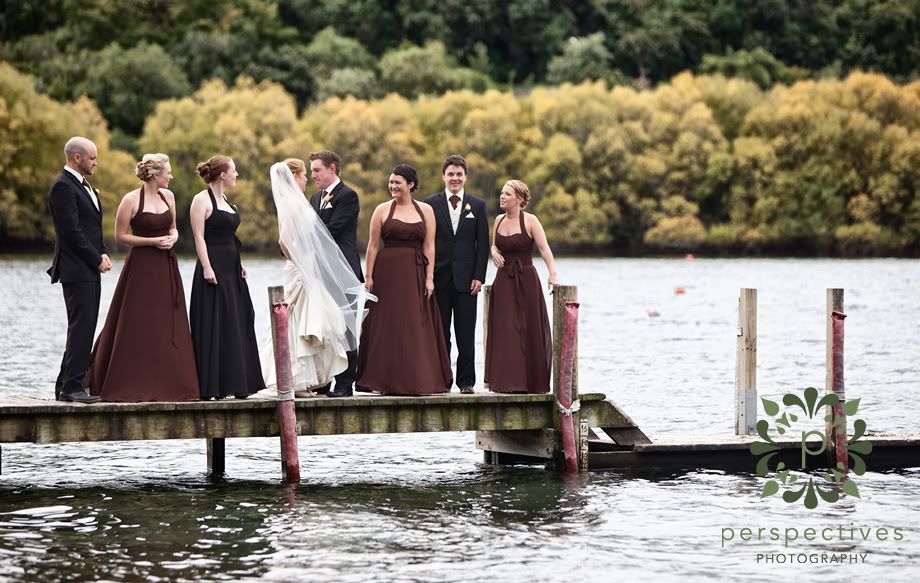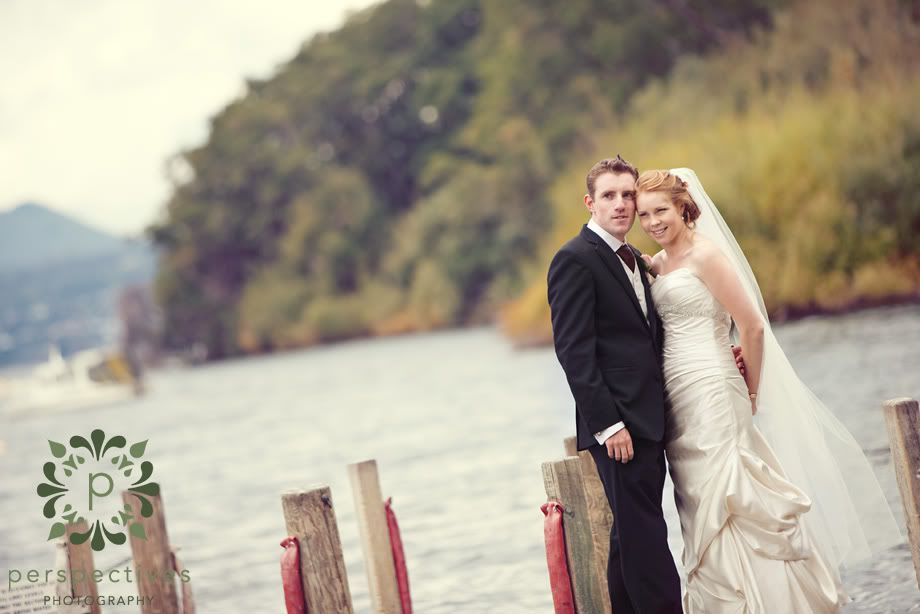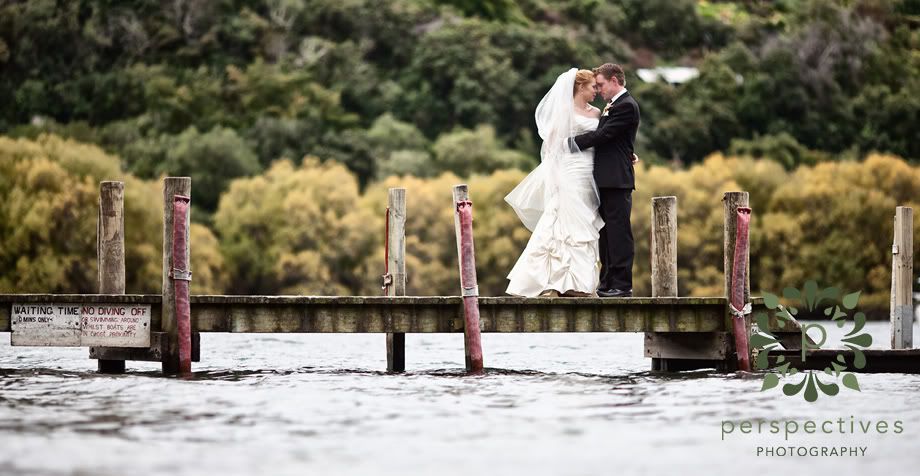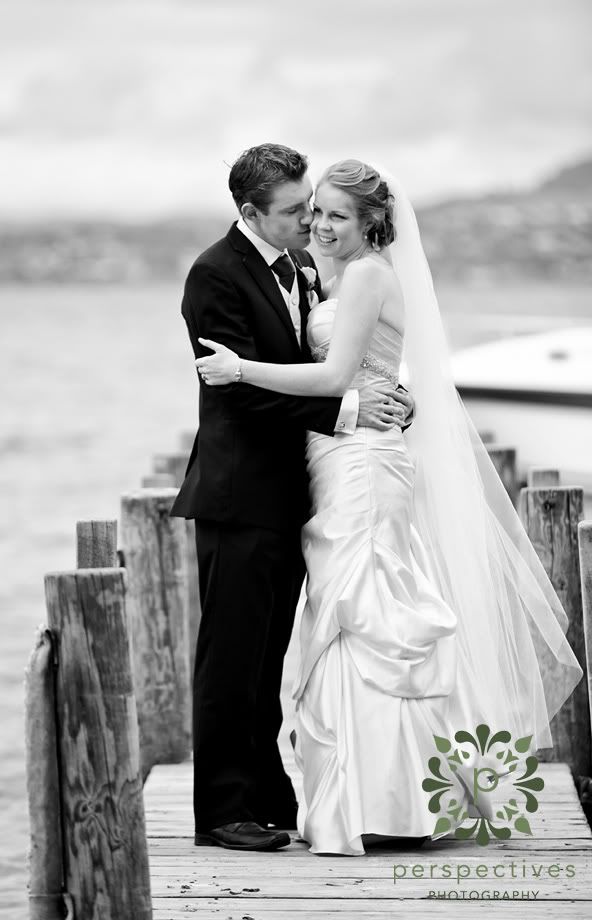 It was amazing, seeing the differing colours in the backgrounds – on the lakeside were these lovely autumn willow trees, and then a tiny variation towards the shore yielded lush green.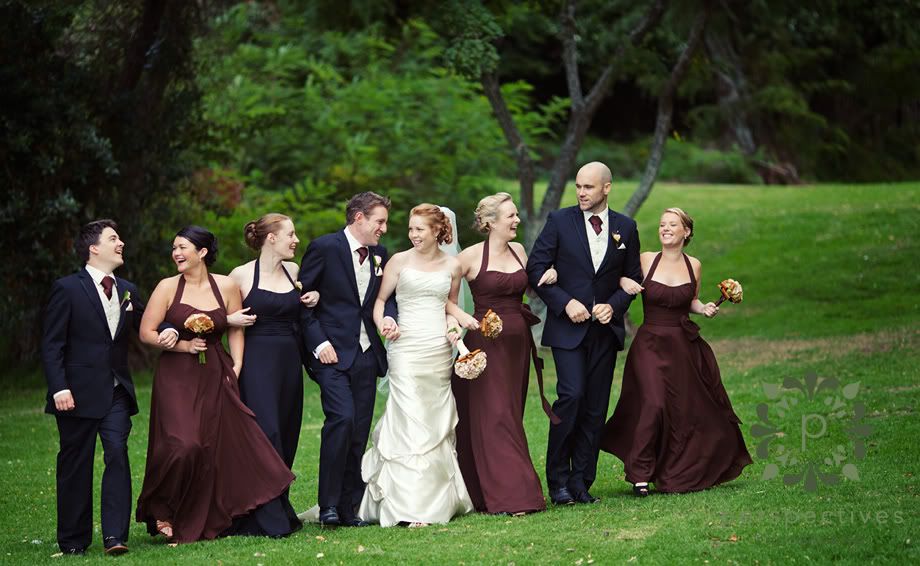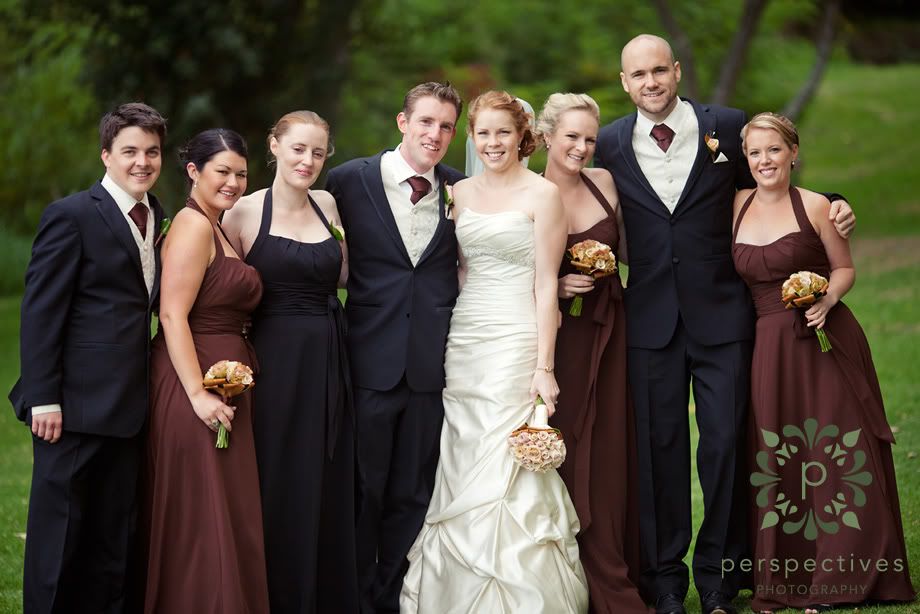 And then back to autumn.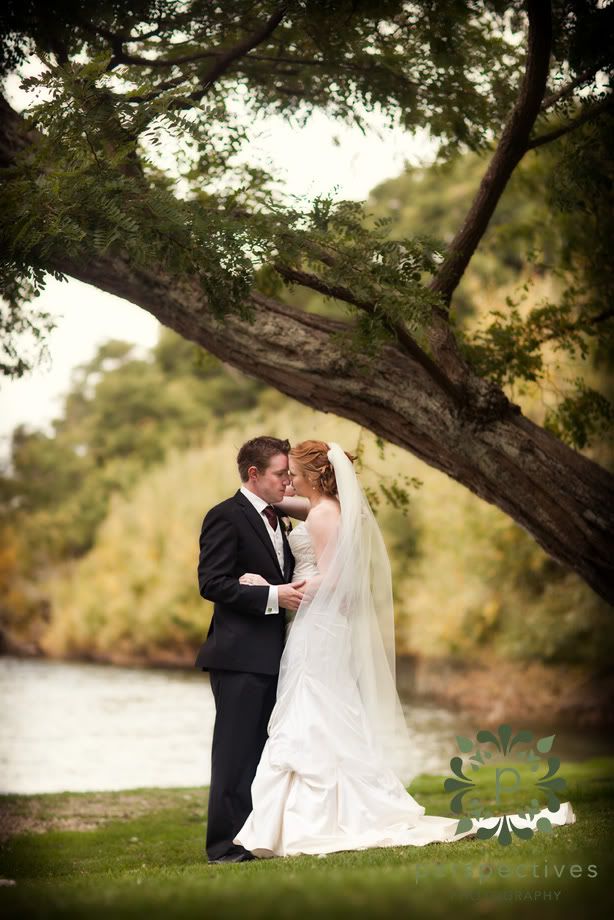 Second stop – on our way back towards Huka… a little roadside. We got some cool walking shots..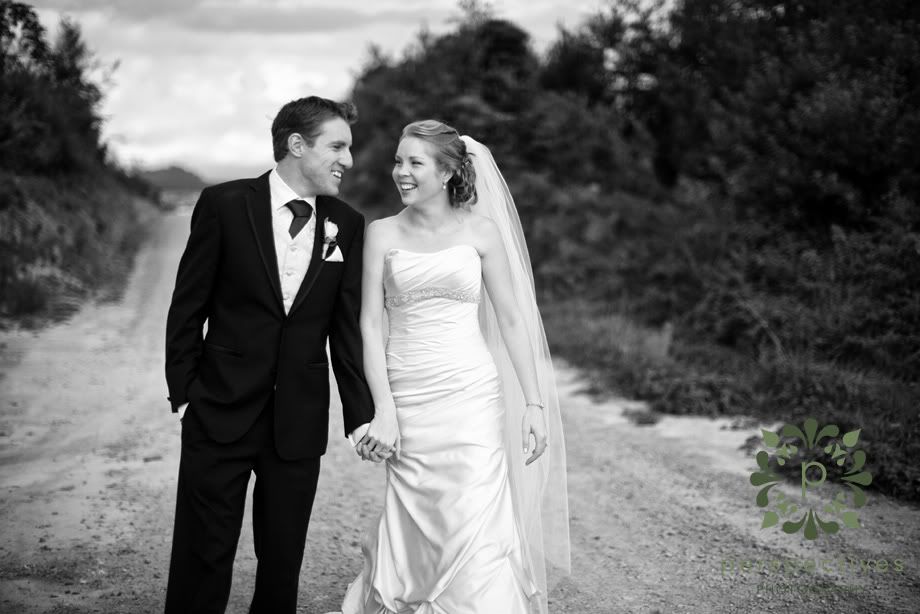 And also this cool fallen log – for which we set up the lights to make for some dramatic skies..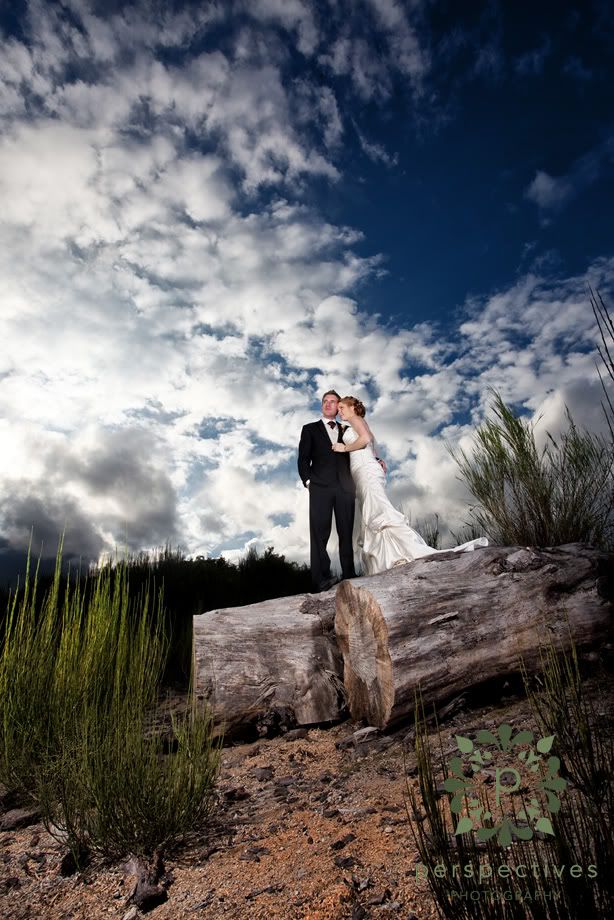 What we didn't know about this location, though, is that apparently… people from Taupo like to dump their rubbish there. Groomsman Vaughan went for a mission and disappeared into the bushes. Everyone assumed he was off to attend to the call of nature.. and were fairly surprised when he came striding back to present Grant & Patsy with their very first wedding gifts.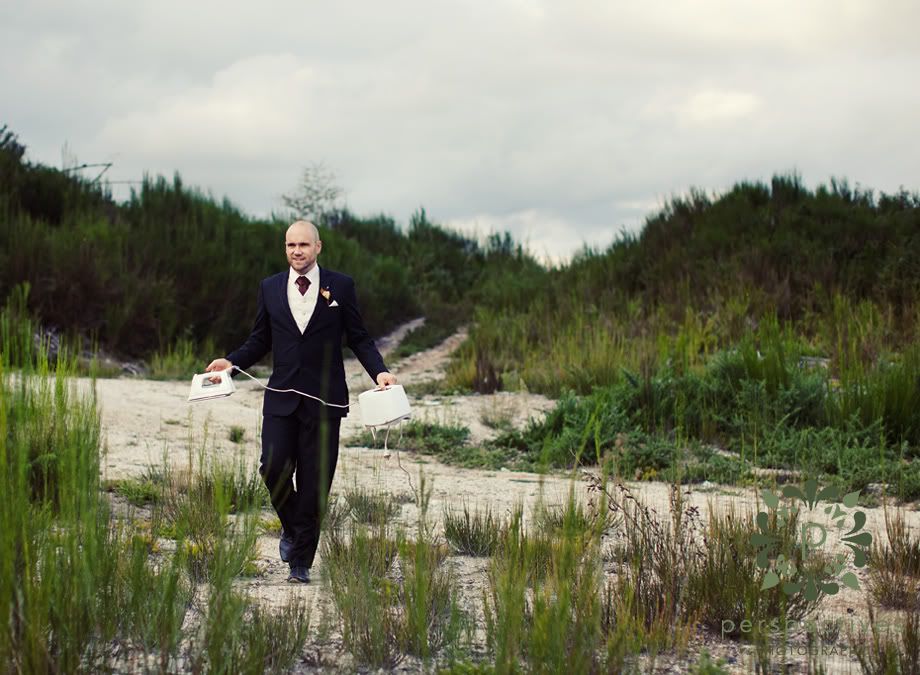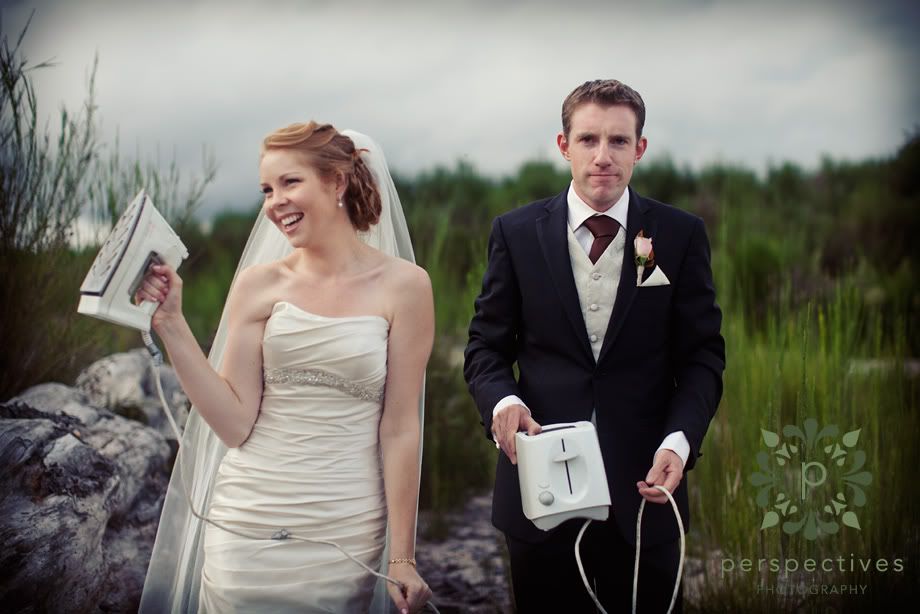 It was time to head back, and on arriving at Huka Resort – we convinced Grant & Patsy to spend 5 minutes shooting this final location that we'd stumbled across in the morning. Conveniently, it was right next to an orchard, which had delicious red apples to keep the bridesmaids & groomsmen occupied!
The field was beautiful – swishy grass + autumn trees = win.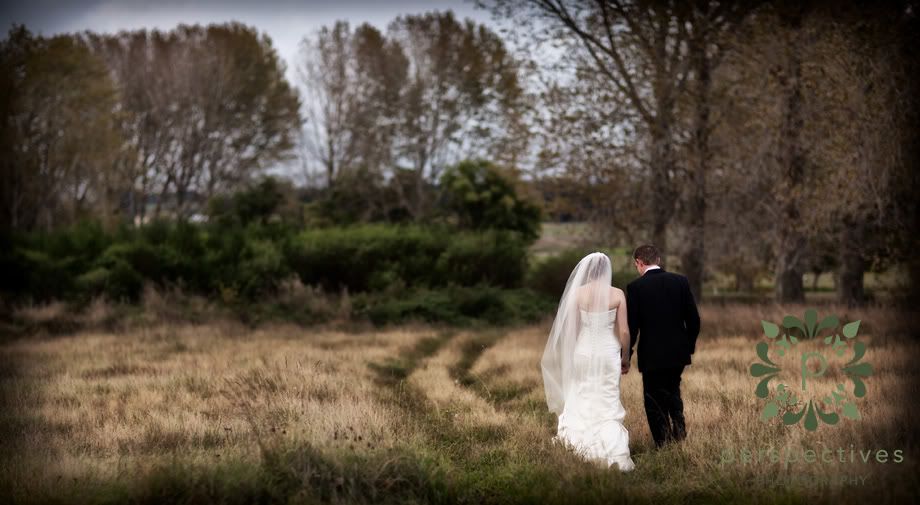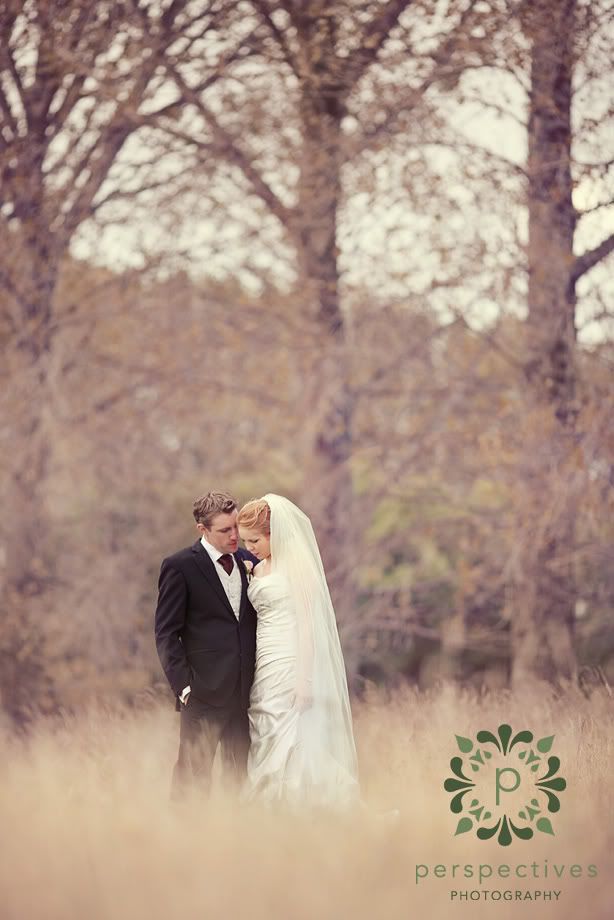 From the few tidbits we heard at the reception, it looked as though it was shaping up to be an awesome night – hope that you guys had a blast!
If you've enjoyed these images – head along and 'like' our Perspectives Photography Facebook Page – where you can stay updated with all our latest creations, right in your news feed.
Thanks so much for inviting us along to share a part in your special day, we had a fantastic time with you all. There are many, many more pics to come.
Isaac & Amber.