Hamilton Gardens wedding photos – Andrew & Kathryn's sneak peek!
Hi guys,
Yesterday, we had the pleasure of photographing Andrew & Kathryn's wedding – a fantastic, cruizy, family orientated day 🙂
We started off with some shots of the boys – Andrew's 3 brothers were his groomsmen, which was really cool.
He looked very suave all dressed up in his suit…
Max wasn't really interested in the wedding at all… as long as Andrew kept throwing the ball, he was happy.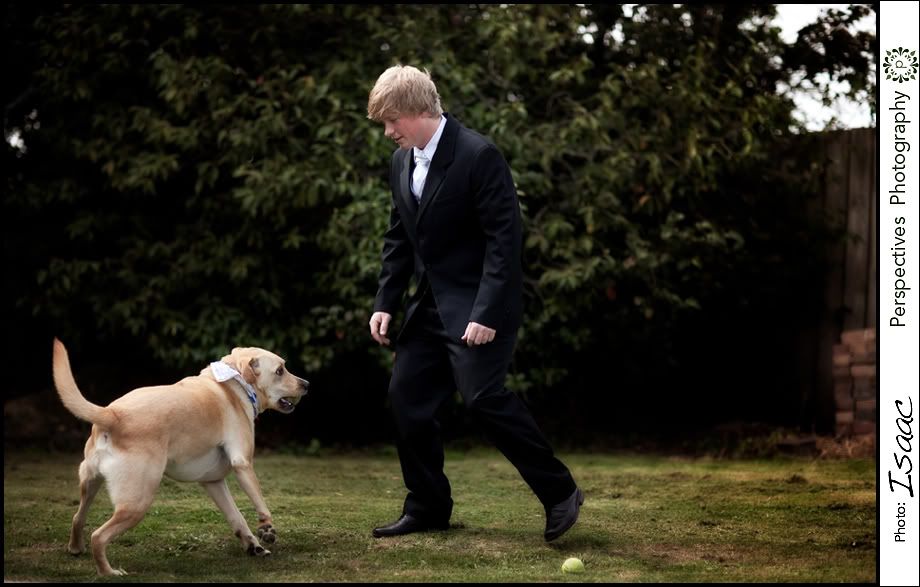 Then it was off to the girls, where Kathryn had the most beautiful smile on her face – and kept it there all day.
It was easy to tell that she was genuinely having the best day – and made it an absolute joy to photograph her!
Even when we tried to get some more 'serious' shots, she had a gleam in her eye – perfect!
Puppy came to play too!
Their ceremony was in their nana's backyard – beautifully intimate & personal.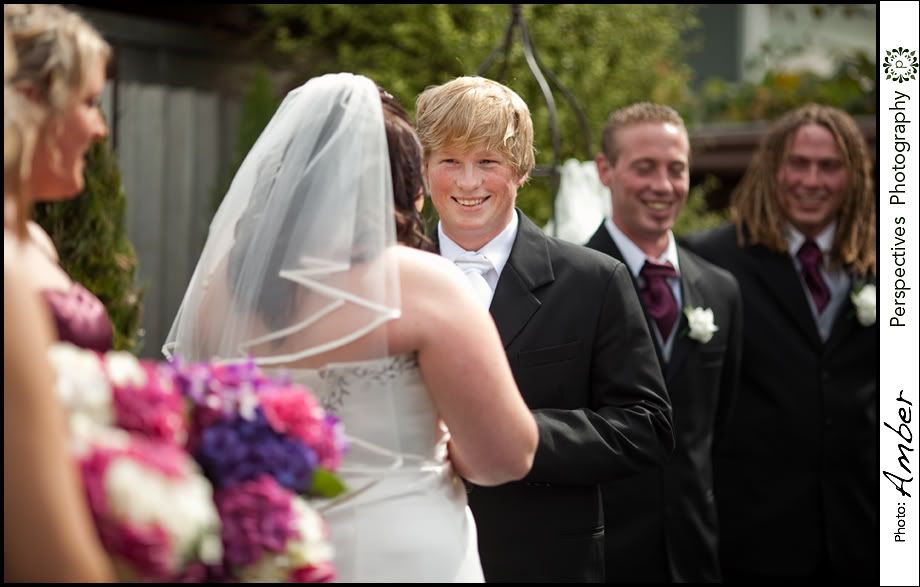 Amber got some great shots of the parents during the ceremony 🙂
We then headed down to the Hamilton Gardens for some photos with the bridal party..
The autumn leaves at this time of year are just starting to get the beautiful, burnt orange tones – a week earlier and we couldn't have got these shots..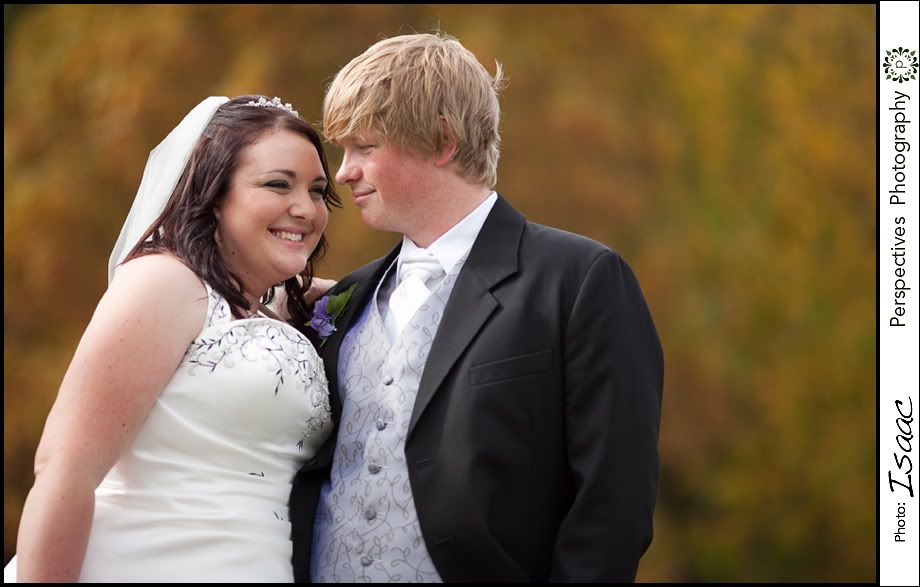 Then we headed around the theme gardens…
And some cool reflections…
Before getting this last grab shot as we walked back to the Garden Terrace restaurant, where they had their reception.
It was an awesome day – thanks for inviting us along to share a part in it!
Isaac, Amber & Holly 🙂