Gore wedding photos – Rebekah & Fraser's sneak peek!
Hi guys!
Last weekend, we went on an adventure.
We finished Cameron & Sarah's wedding in Cambridge at 8pm – and drove back to Auckland in the remnants of a tropical cyclone.
At 1.30am, we had finished backing up their files, charged the batteries, double checked our packing, and went to bed.
At 4.30am, the alarm went. You have to be freaking kidding.
We *bounced* out of bed… and 30 minutes later we were off to Auckland airport, and onto a plane bound for Christchurch.
The timeline was fairly tight – we would arrive in Christchurch, transfer to Invercargill, pick up our rental car, and be in Gore with an hour to spare for location checking.
So when we were delayed for 30 minutes in Christchurch… we were a little edgy.
When we arrived at Invercargill airport with only 2 of our 3 pieces of luggage… we were a little more edgy. We had everything to shoot a wedding in our hand luggage (as baggage handlers aren't the most gentle of people)… but the missing bag contained some of our lighting gear… and our clothes.
A quick stop at Hallensteins / Glassons in Invercargill – entire new outfits – some stern words to the airport people – and we were off!! All phases complete, minimal damage, and arrival in Gore with 3 minutes to location check!
It's lucky Fraser & his groomsmen are such nice guys. We instantly felt at ease, and the stress from the trip quickly faded and was replaced by fits of laughter – as the boys alternated throwing back bourbon & colas with trying to fasten the top buttons!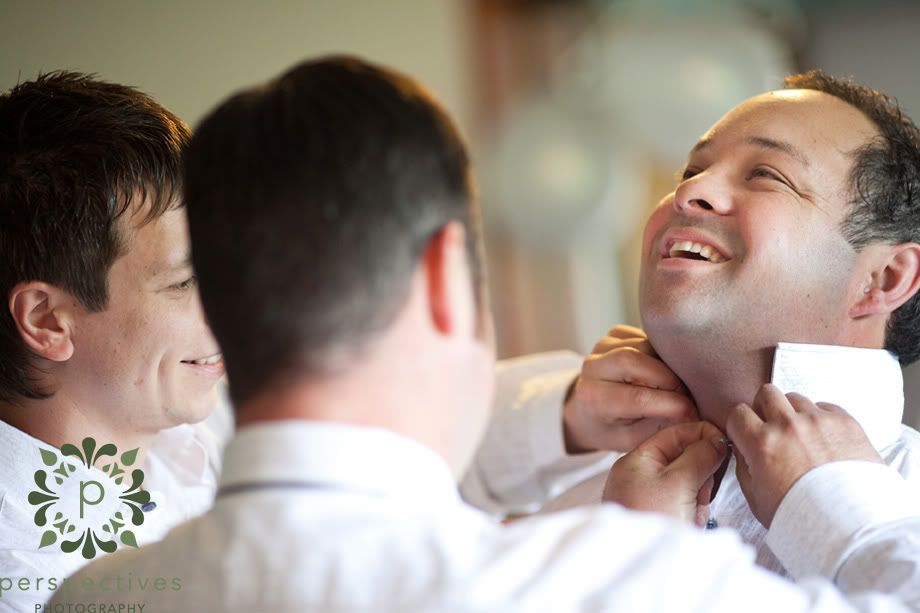 PUPPY!!! (you should see us when we photograph weddings at the zoo!)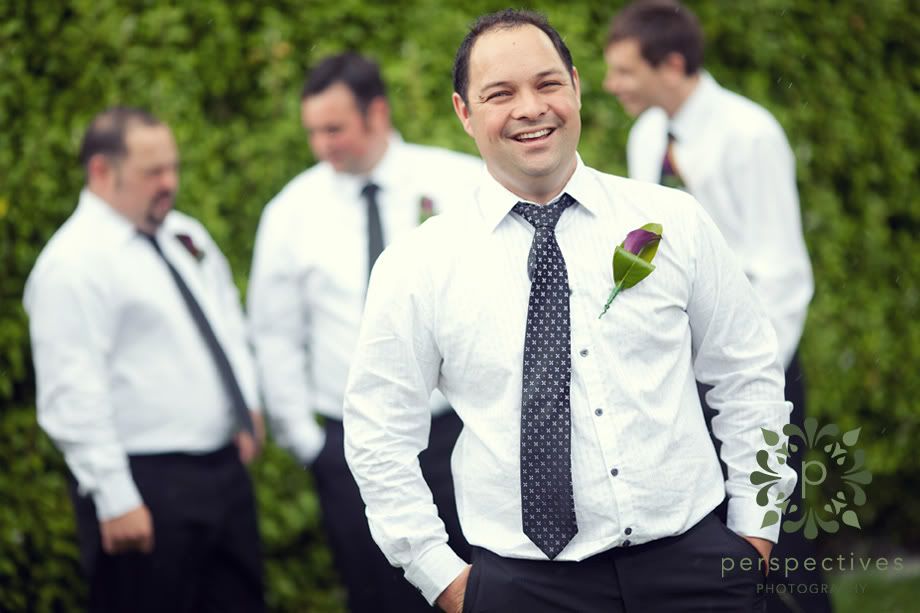 We then headed around to the girls – where we met Becs and her bridesmaids.
They were so calm & relaxed – which is relatively rare!
Becs looked amazing in her Jane Yeh designed gown – a gorgeous dress.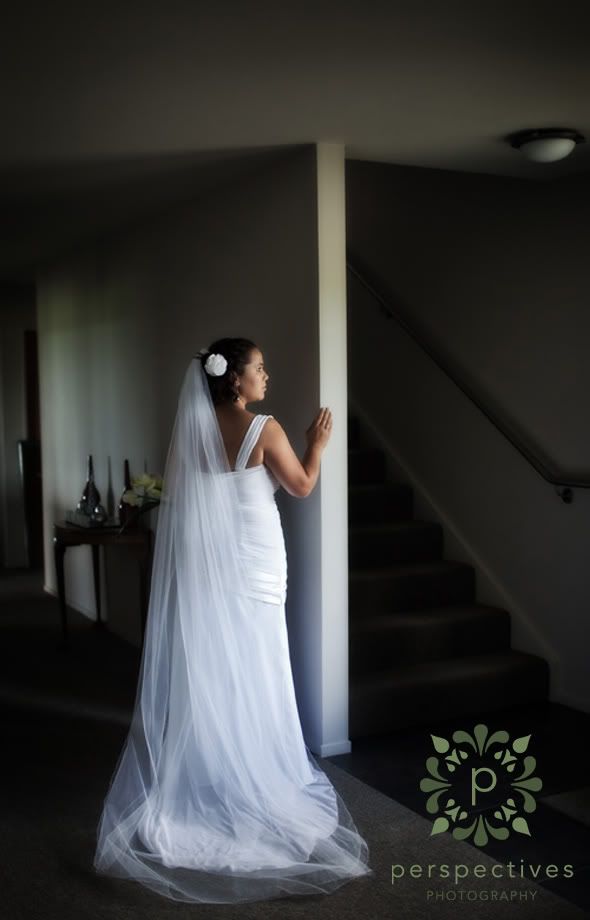 Her bridesmaids were the perfect attendants – keeping everything under control – and providing so many laughs throughout the day!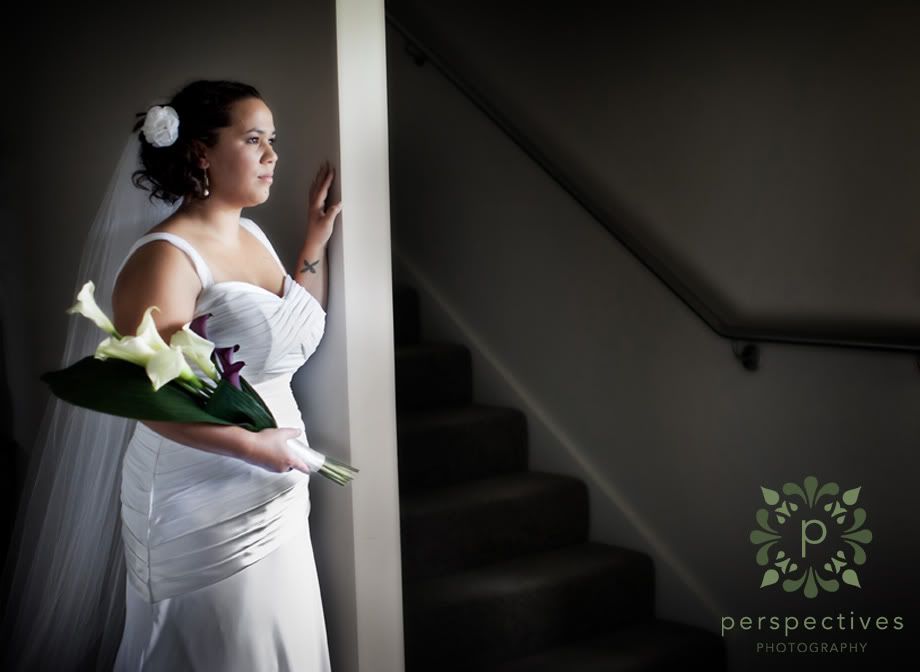 It was time to leave for the church – so we bundled up into the car, and headed into town.
Their ceremony was in the Catholic Church, which was gorgeous inside – and big enough to hold their many guests that were there to share in their special day.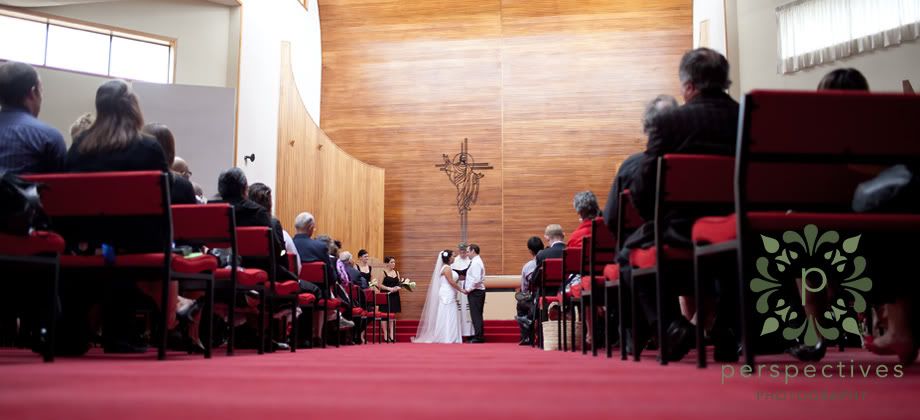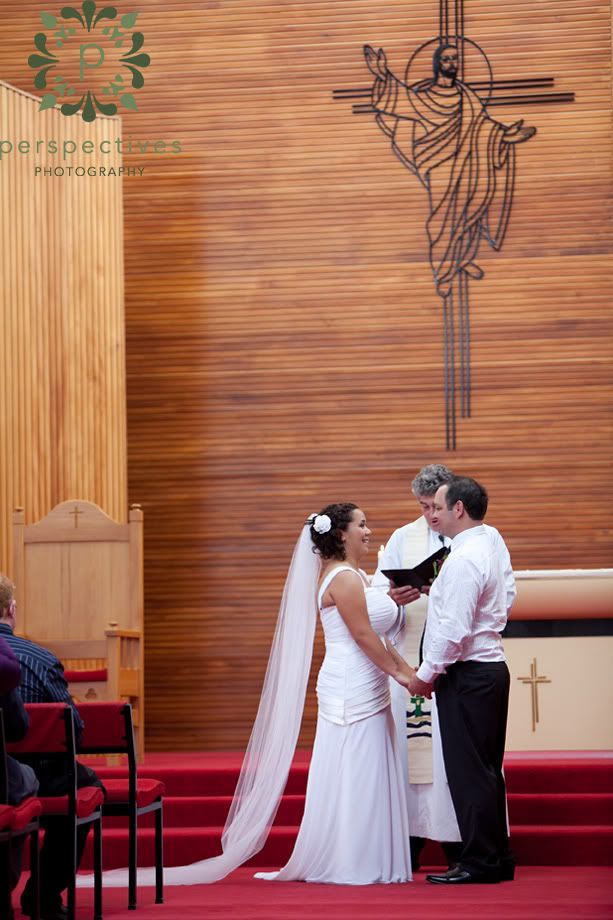 While we were at the ceremony, a courier arrived from the airport, and dropped off one suitcase! Hurrah! We were pretty stoked with AirNZ's service – the fact they were able to rush our bag the 45 minute drive out to Gore – and get it there in time for when we needed our lighting gear. Good stuff!
So it was off around Gore. And – we loved it! There are some amazing spots for photography, and we used as many as we had time for. (and a few we possibly didn't. oops).
Kicking off down at the river…
See how warm everyone is managing to look there?? They're doing a fine job – it was FREEZING! (well, at least by Jafa standards)
Moody: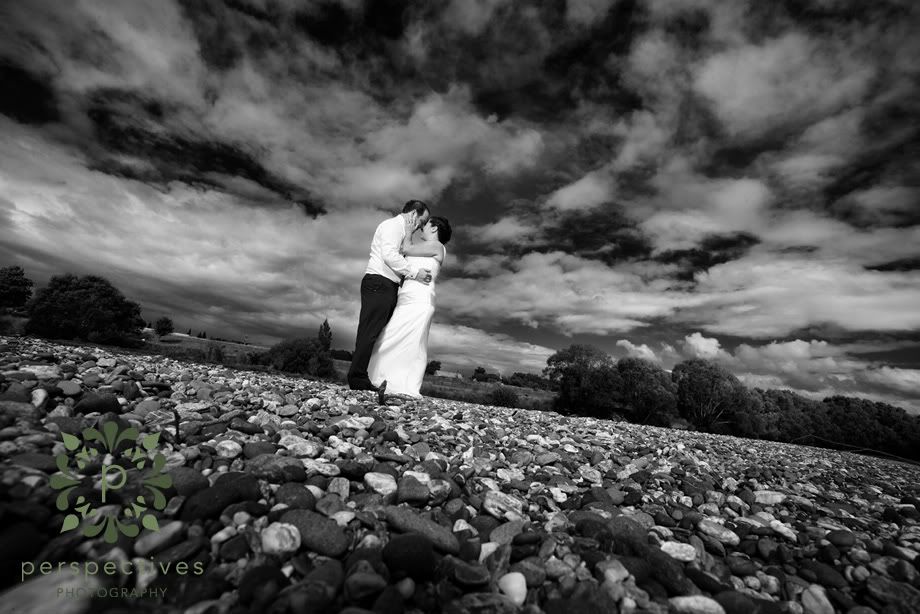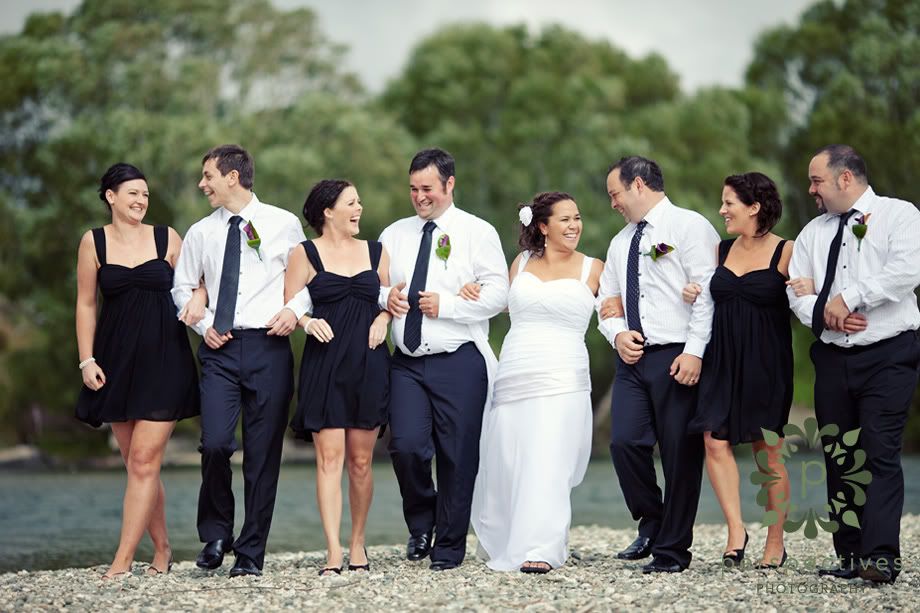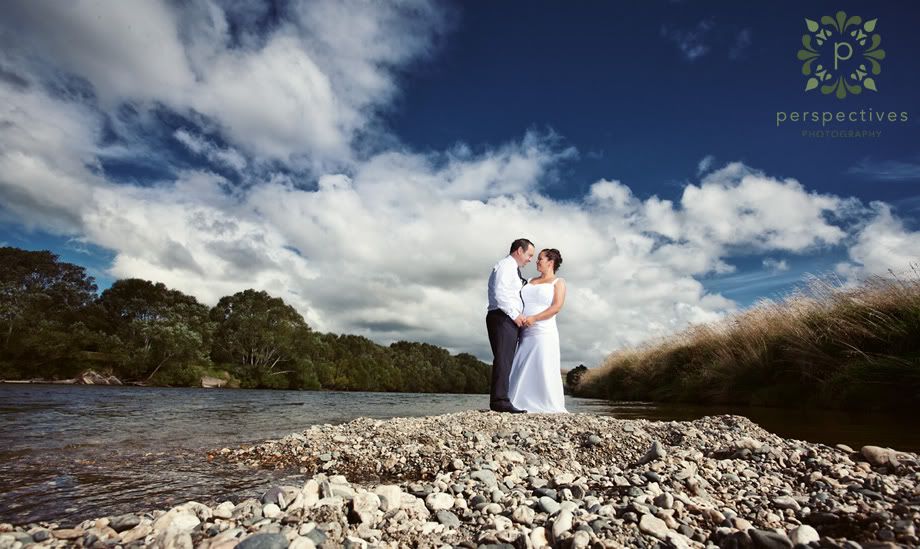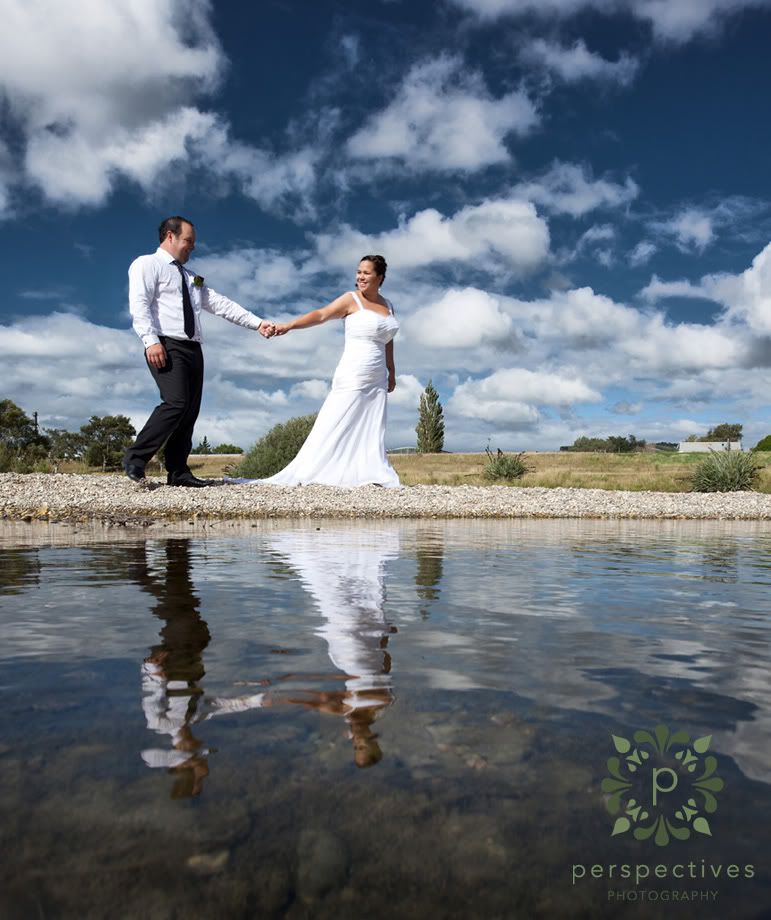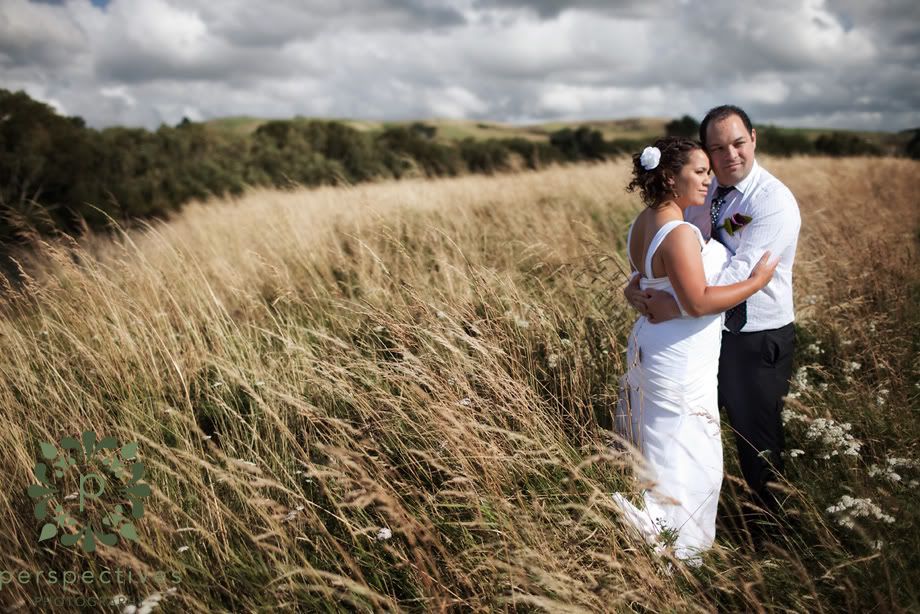 We then headed off to a cool wall outside one of the buildings… green was one of the feature colours for the wedding, so this was a fun way to incorporate it!
The sprinkler dance…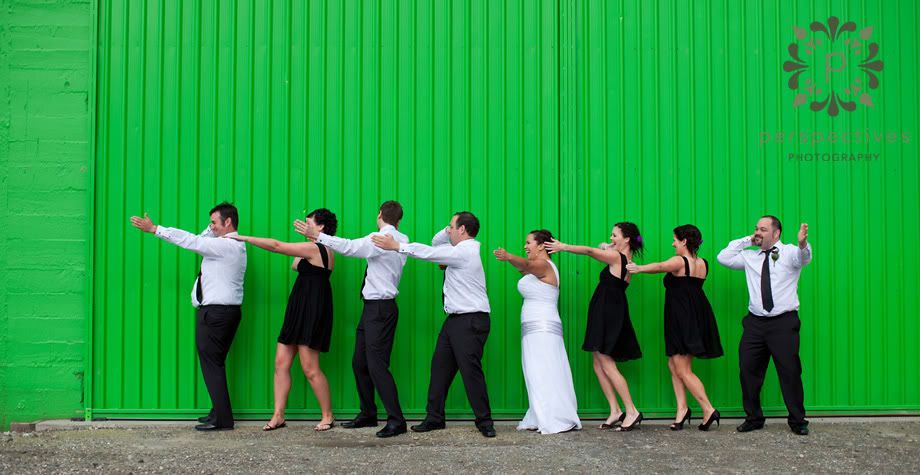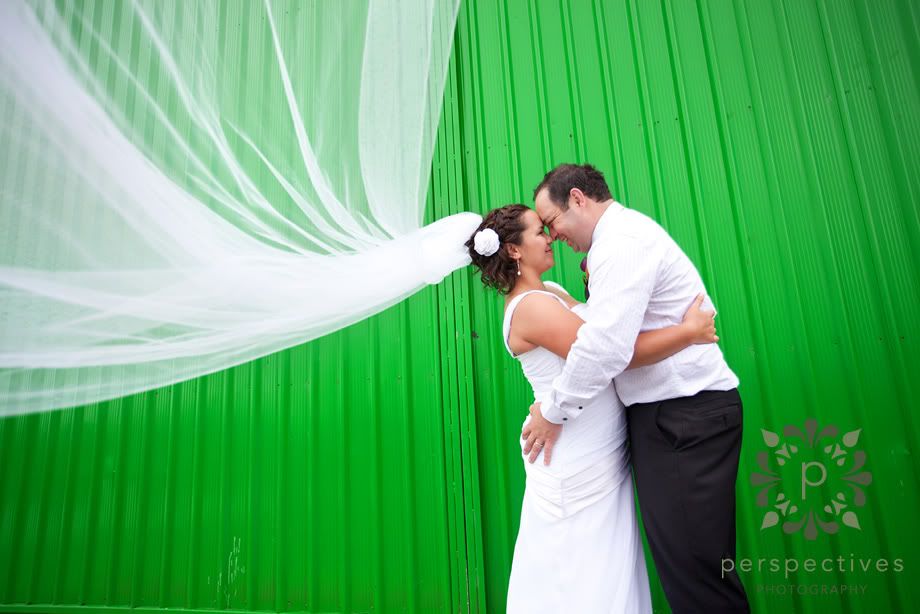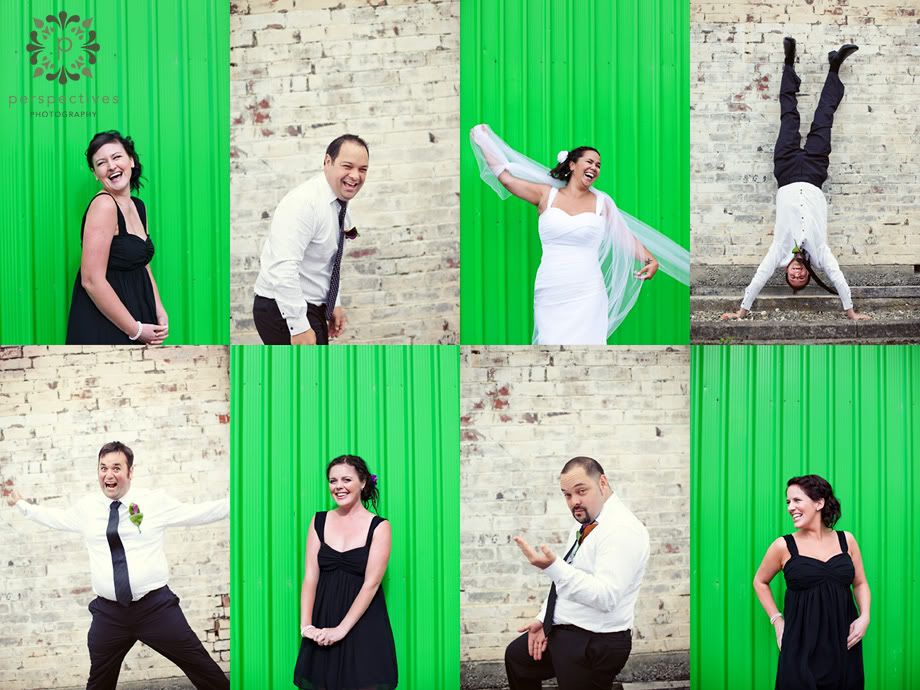 Andrew has photos from all around the world, featuring him lying down in front of landmarks, monuments, and in the weirdest of places. Now, he can also add Gore to the list.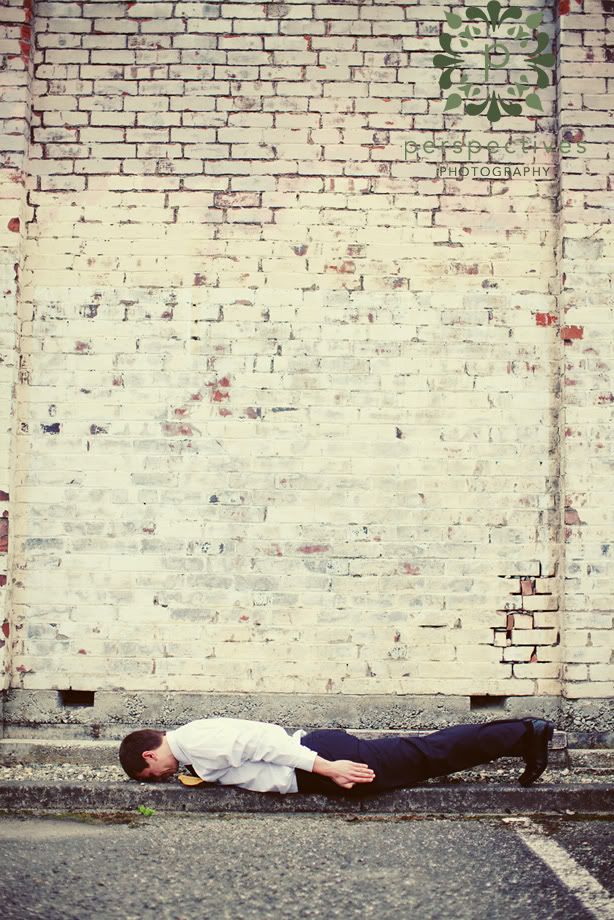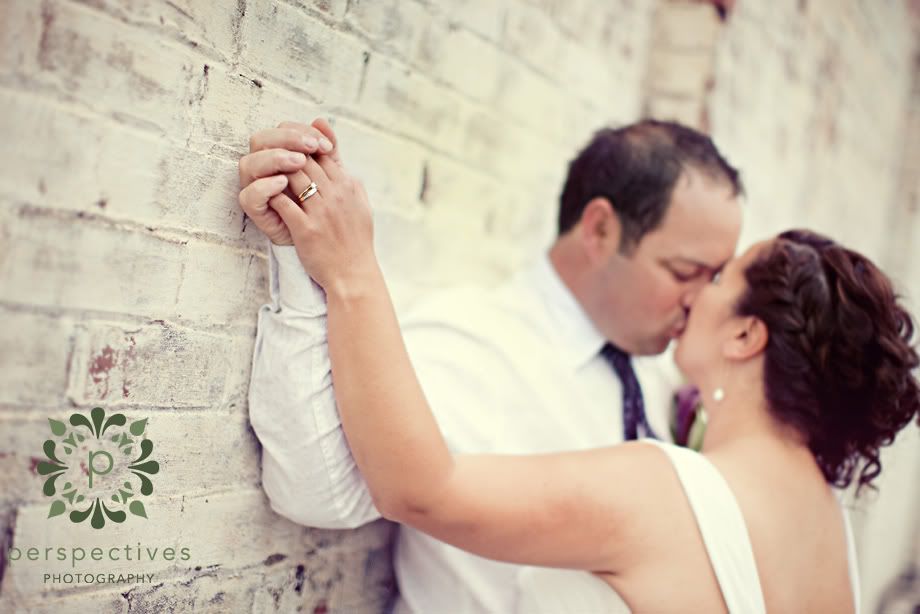 We raced the cold & the rain to get a few more shots with Fraser & Becs – I love the feeling of these ones.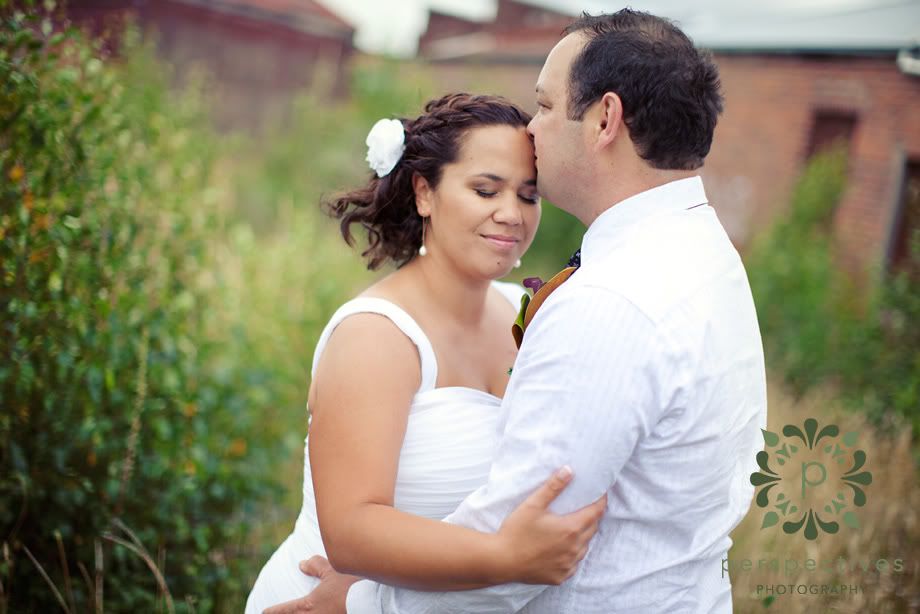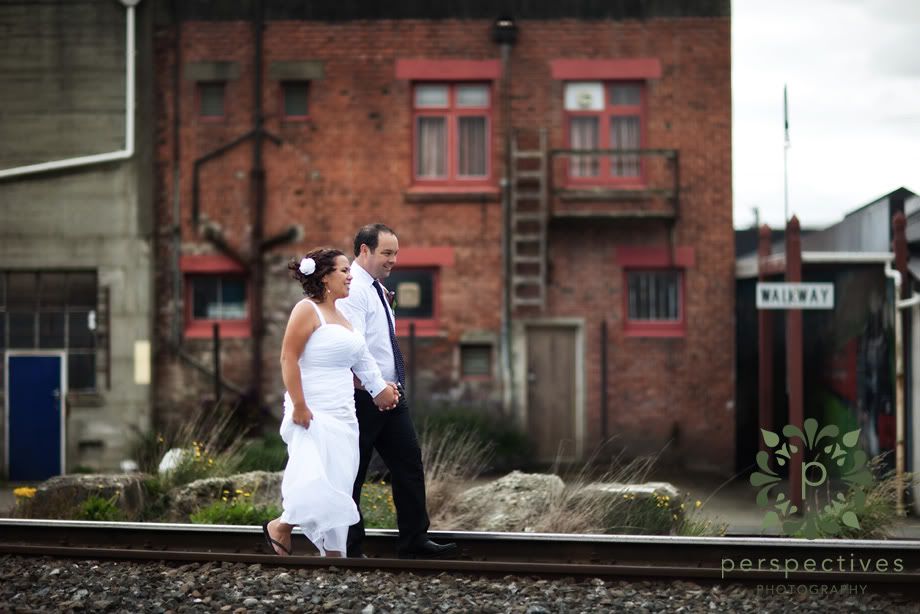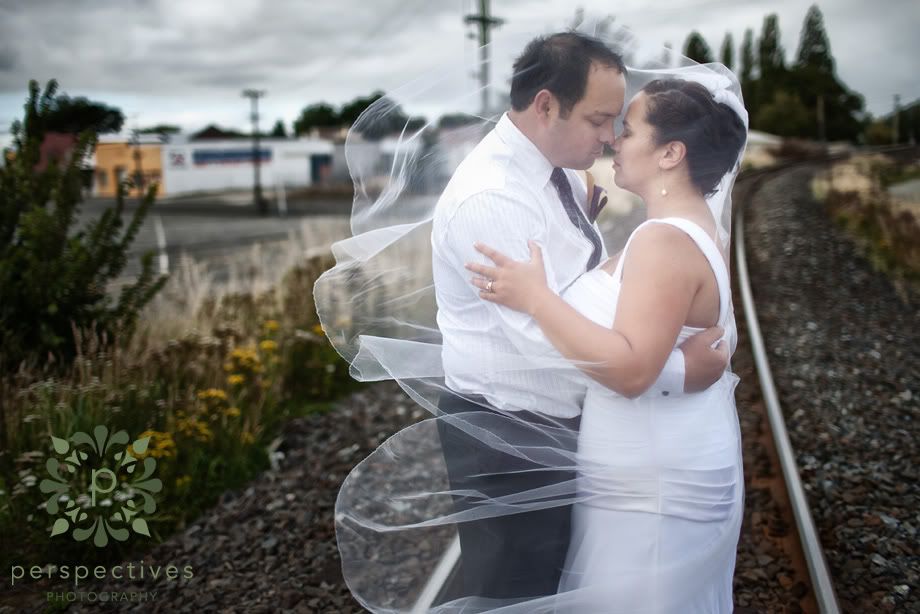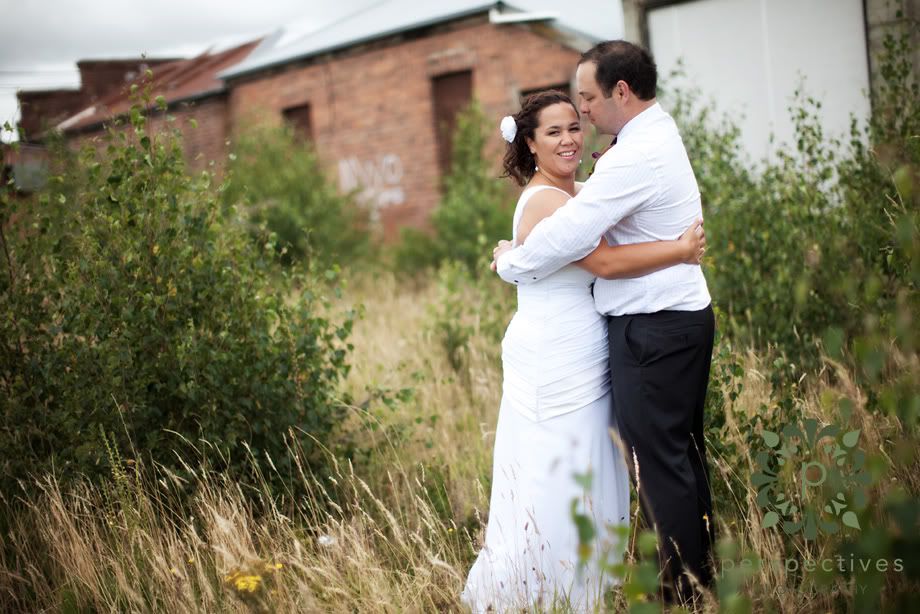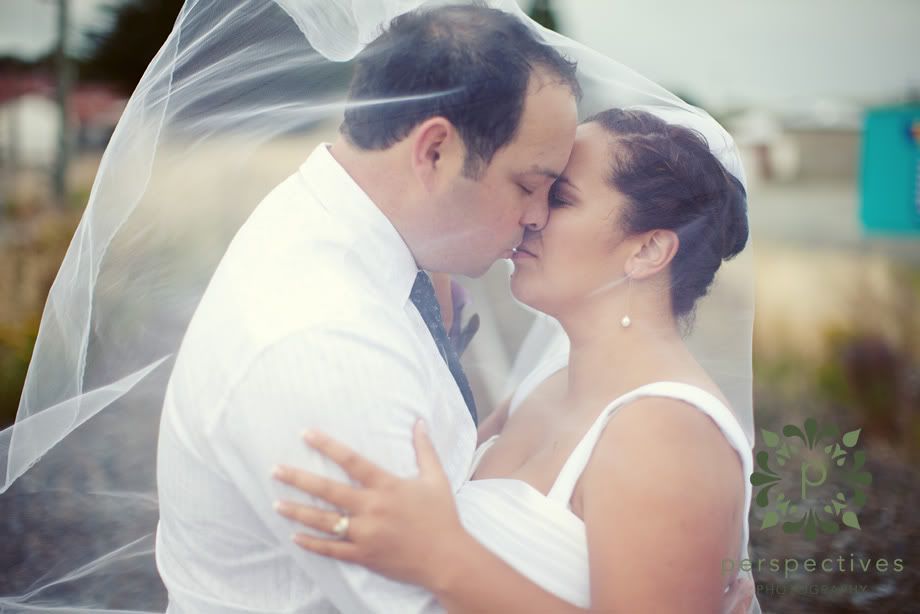 Luckily that suitcase of lighting equipment did turn up – as it meant we could get images like this one!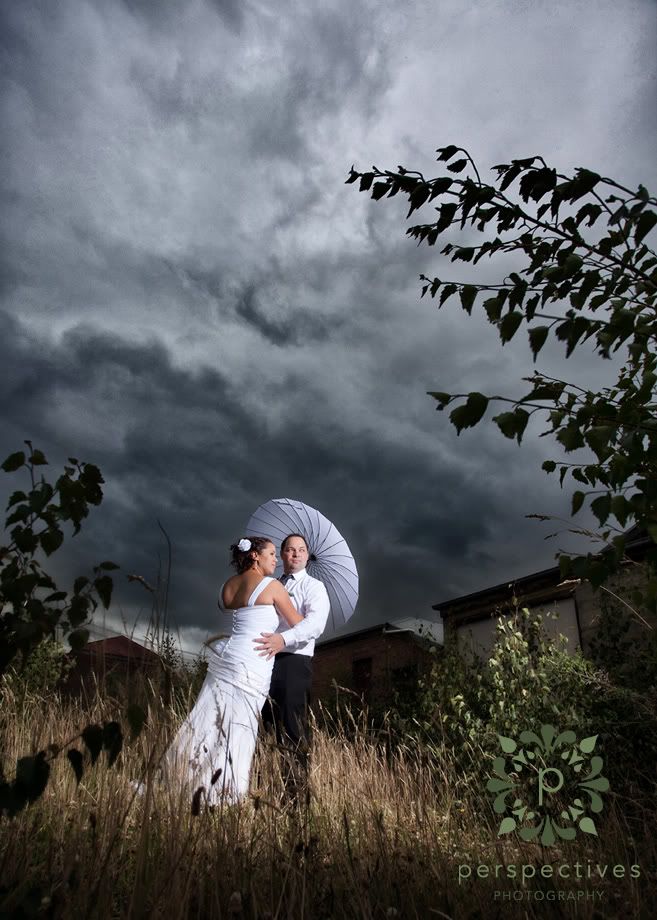 Our final spot was down at Hamilton Park – where a lovely long line of trees is perfect for strolling down. After a few false starts when the sun burst out from behind the clouds (which ruined our lovely soft light & made big shadows – but at least it was warm!) – we we into it.
Becs had purple shoes. They were awesome.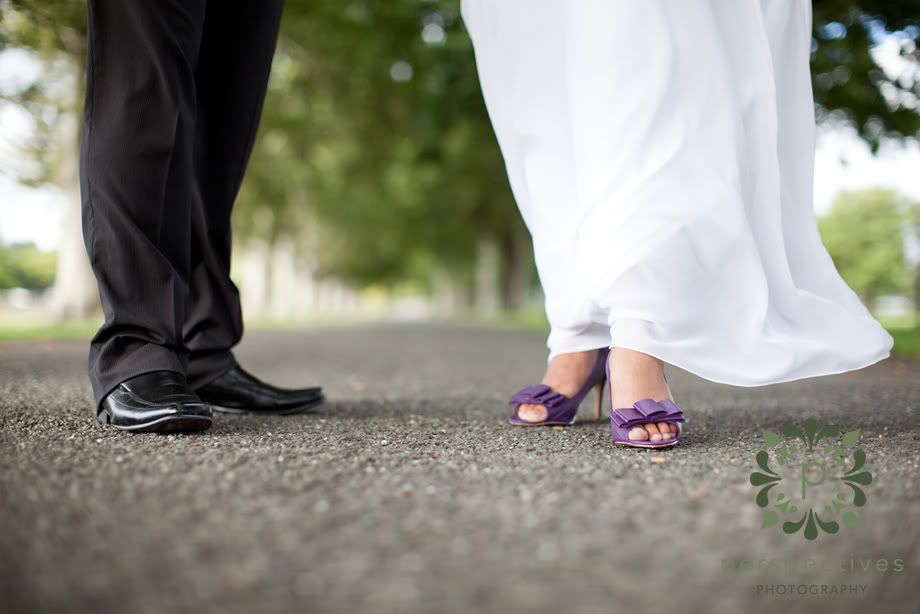 It was then back to the reception – which was amazing. The amount of work, thought, and love which had gone into this hall was just incredible.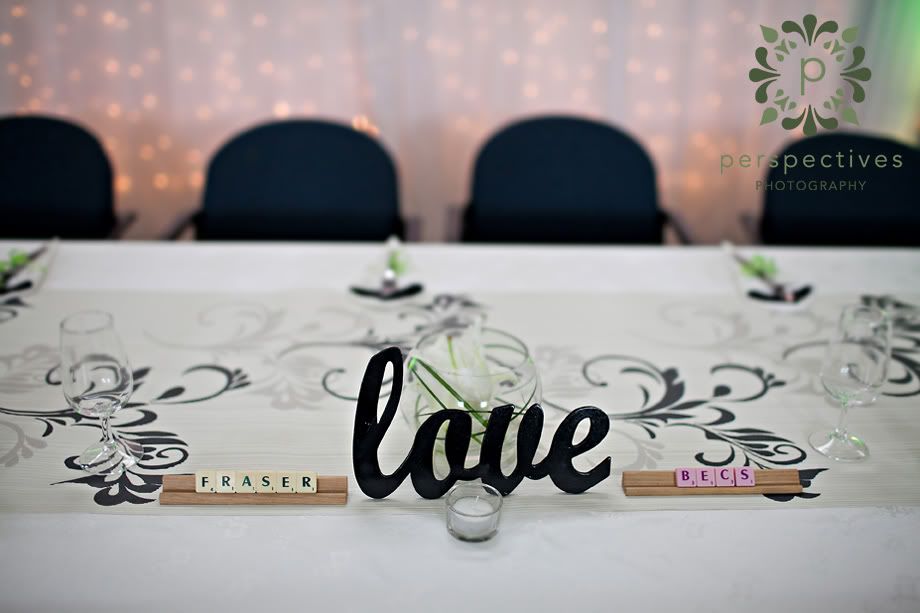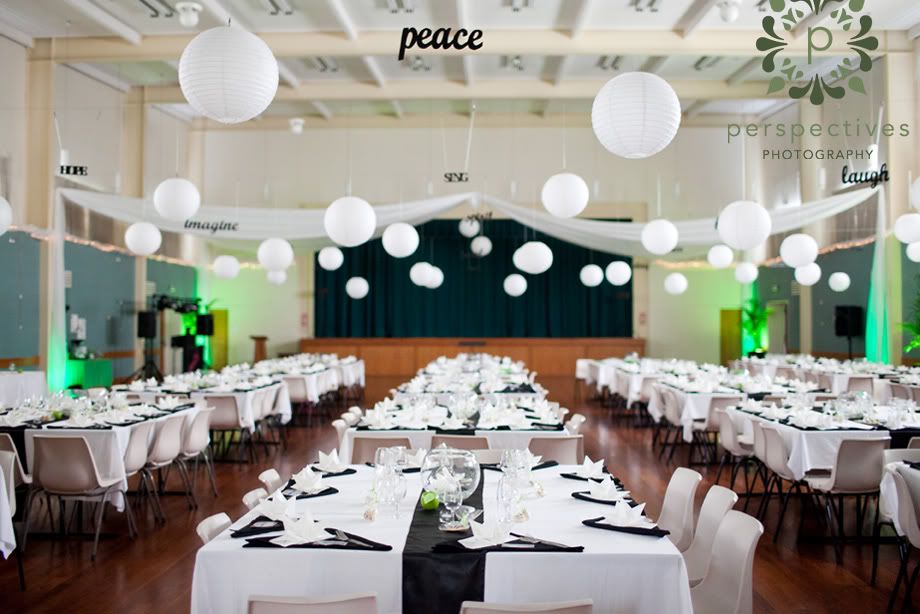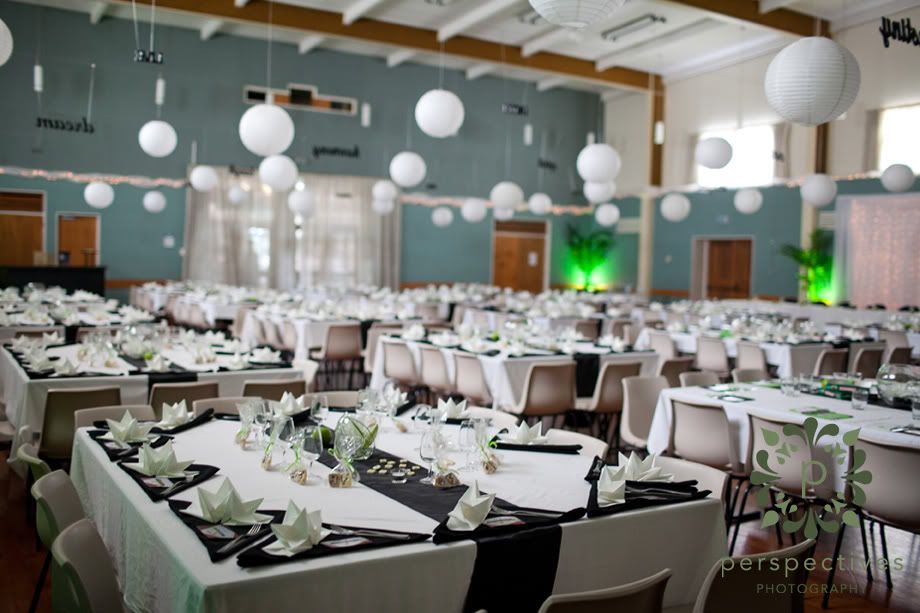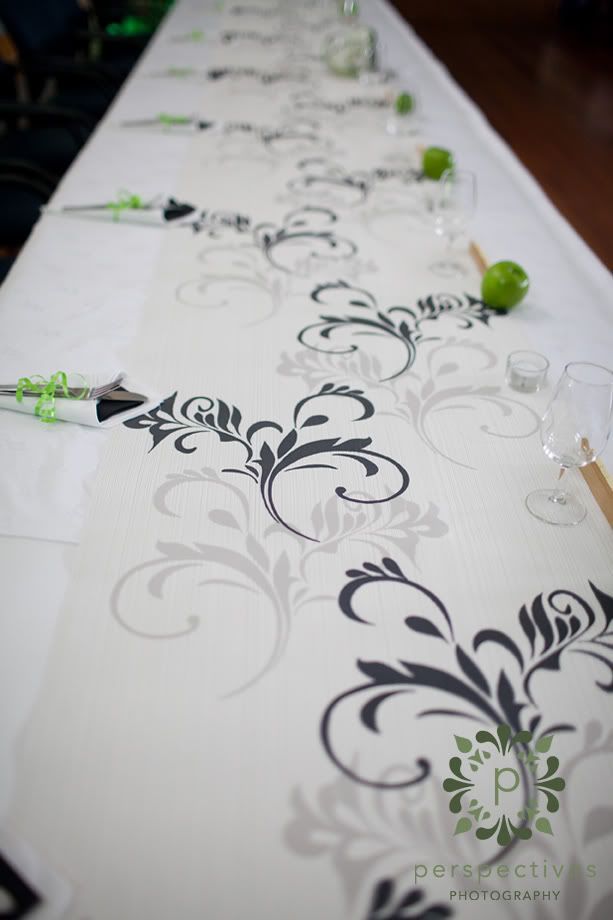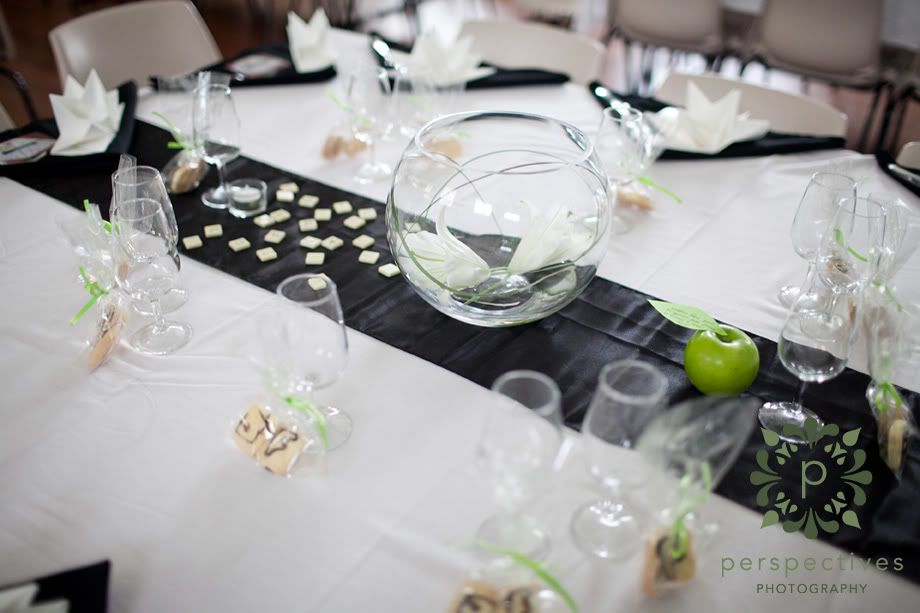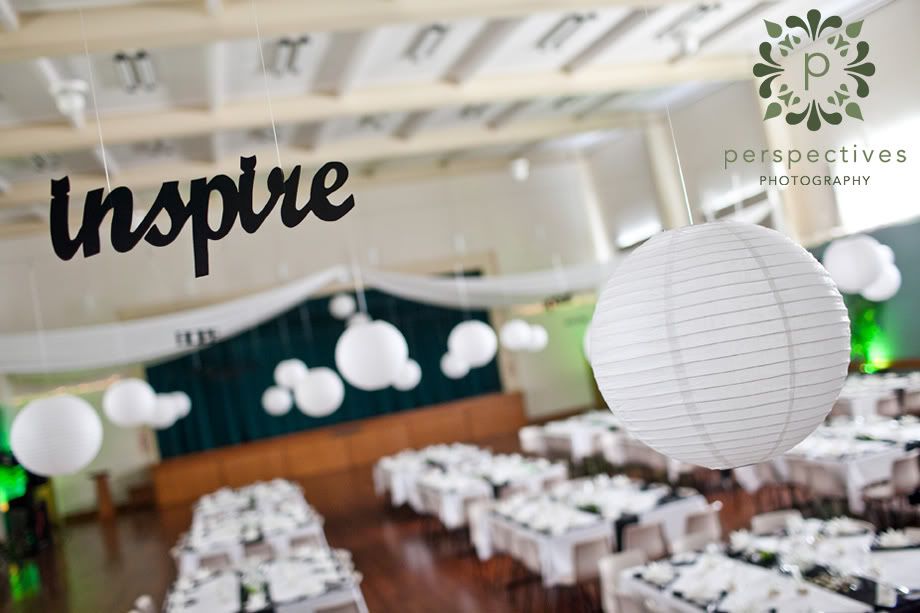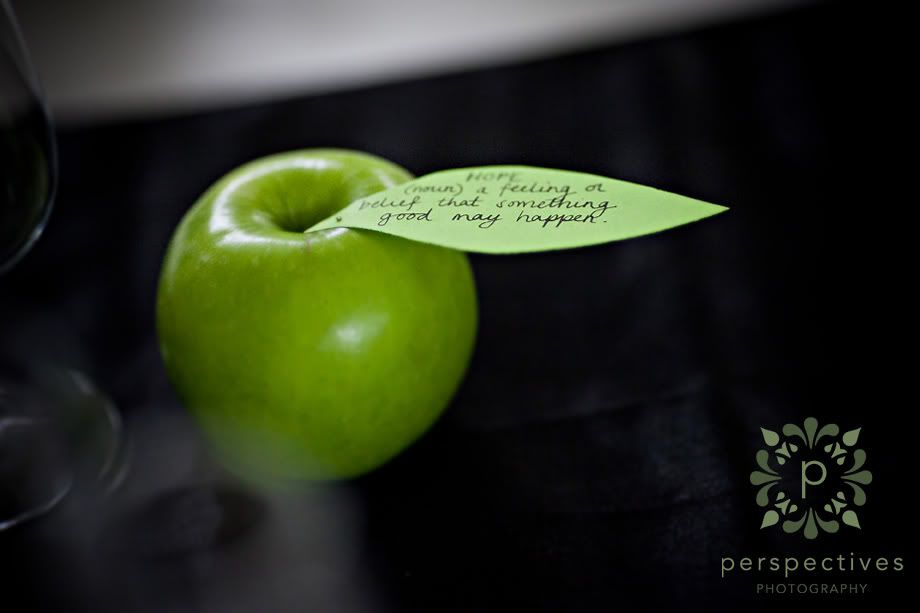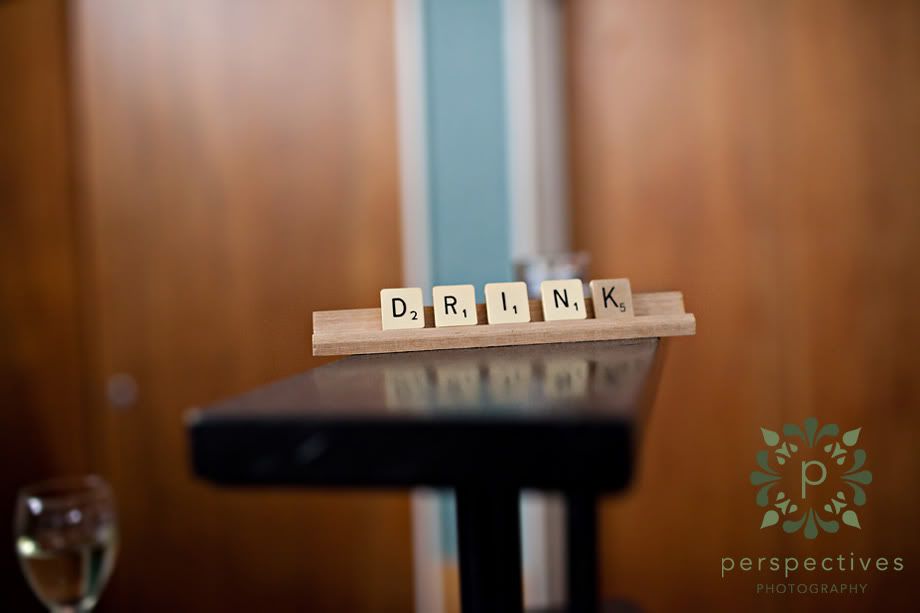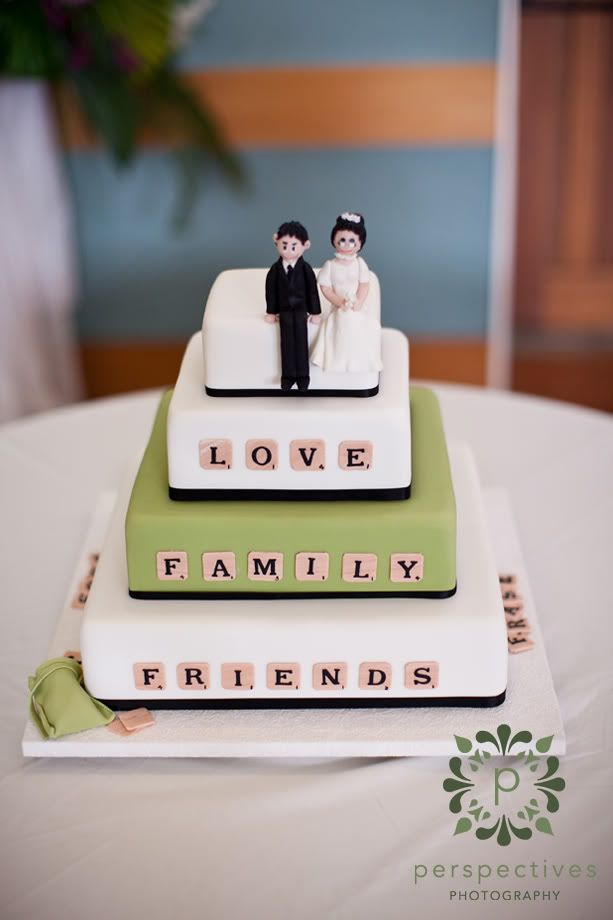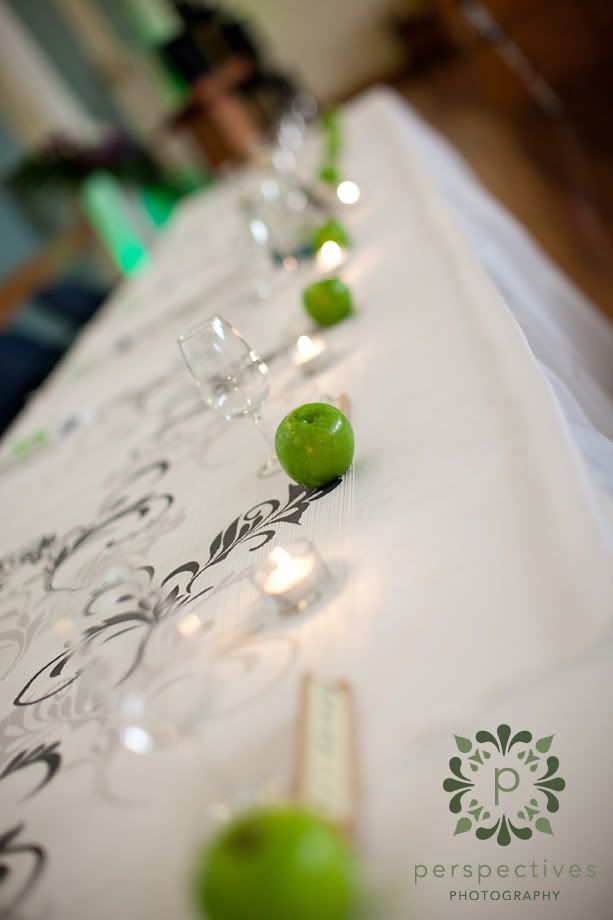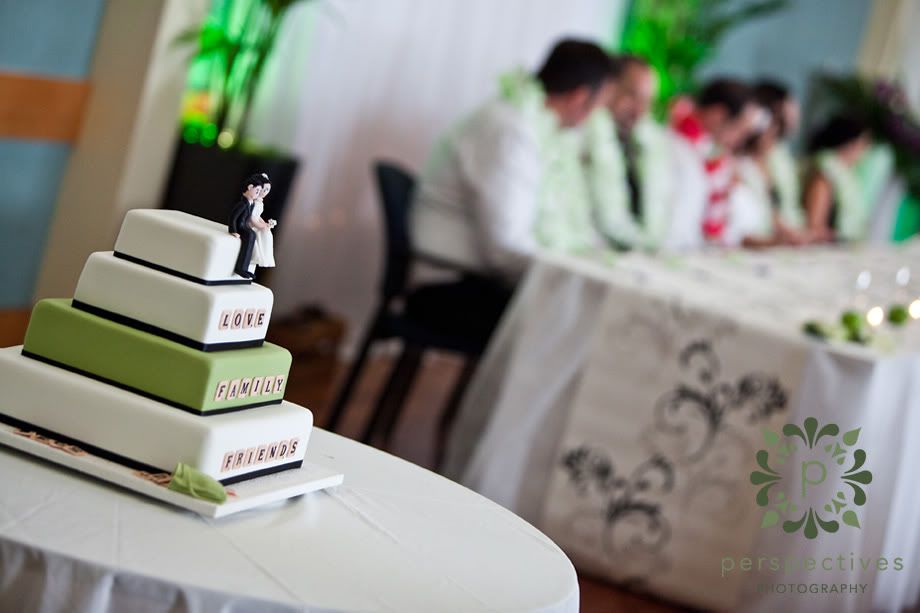 And that… my dear readers… is all you're getting for now.
We've been planning to do a blog post about the "storytelling" aspect of our photography… as a wedding day isn't all about sweeping epic skies & glamourous poses… there are so many beautiful little things that happen all throughout the day. And the night. And we also photograph those.
They often don't make the blog – as they aren't the artistic, epic shots… but they're just as (if not, more so) important in terms of what we do.
So tomorrow, we'll have a blog post of "stories" from Becs & Fraser's wedding.
To finish up our story here though… we ate, we danced, and we photographed. It was an amazing evening, focused on fun & family. At about midnight, we headed back to Invercargill – and our day finished 21 hours after it began.
In the morning, we slept in.
Until next time,
Isaac & Amber.