Charlemagne Lodge wedding photos – Jace & Sharnee's sneak peek!
Hi guys,
Today, Amber, Holly, and I headed over to Tauranga to photograph Jace & Sharnee's wedding.
It was a fantastic day – the rain from earlier in the week had well & truly cleared up – with glorious blue skies to be enjoyed by all!
This is a slightly more condensed "sneak peek" than usual – as we're flying out to Sydney in one hour, so in a few days once we're back I'll pop a few more images up!
It's also the reason that there are more of my own images than the others – because when you're in a rush & looking for fav shots, you tend to gravitate to the ones you remember loving on the back of the camera display when you took them!
I love this next shot of Sharnee – such striking eyes!
Holly took this fantastic first kiss shot 🙂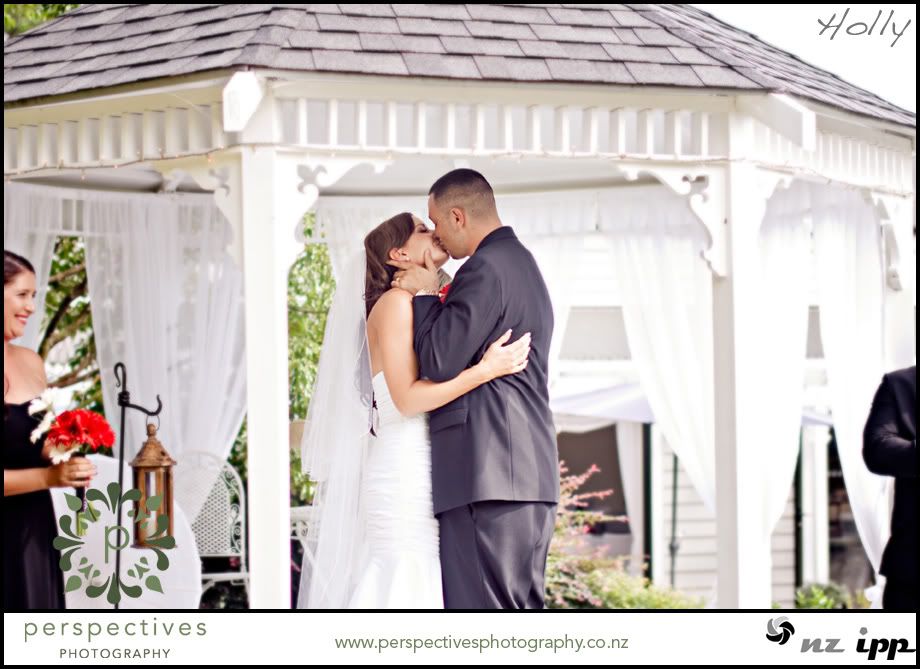 Then we headed off for a few photos with the bridal party – we found some shade, which was very welcome – especially for the guys in their suits!
The water in the harbour was incredibly still & smooth – the blue just jumps out in these shots! I love Amber's more zoomed in one – Sharnee's eyes just sparkle in the sun 🙂
Finally, we headed to Omokoroa beach, for a bit of variation & sand… the light was perfect by this stage – take note… if you have your bridal party photos from 6 – 7pm you get GREAT late afternoon light!!!
Little Angelo was so shy in front of the cameras at the beginning of the day… as you can see, that changed!
It was a fantastic day – thanks for having us along to share a part in it!
Isaac, Amber, & Holly 🙂