Auckland wedding photos – David & Lara's sneak peek!
Hey guys,
On Friday, we headed up the Awhitu Peninsula (which is here)…
To photograph Dave & Lara's wedding.
If you remember this blog post – these guys set the bar pretty high in terms of coolness… and once we arrived out at their locations to do our spot checks in the morning, we confirmed that they indeed have EPIC taste – some amazing vistas, old concrete ruins, and a little church on a hill.
Unfortunately, along came the wind.
A screaming southwest coming straight off the sea meant that they had to move their ceremony location – and we didn't end up using the ruins either, as they were too exposed. It was so windy, we had to lean hard on the insides of the car doors just to get them open when we stopped!
Lara was looking fantastic in her dress..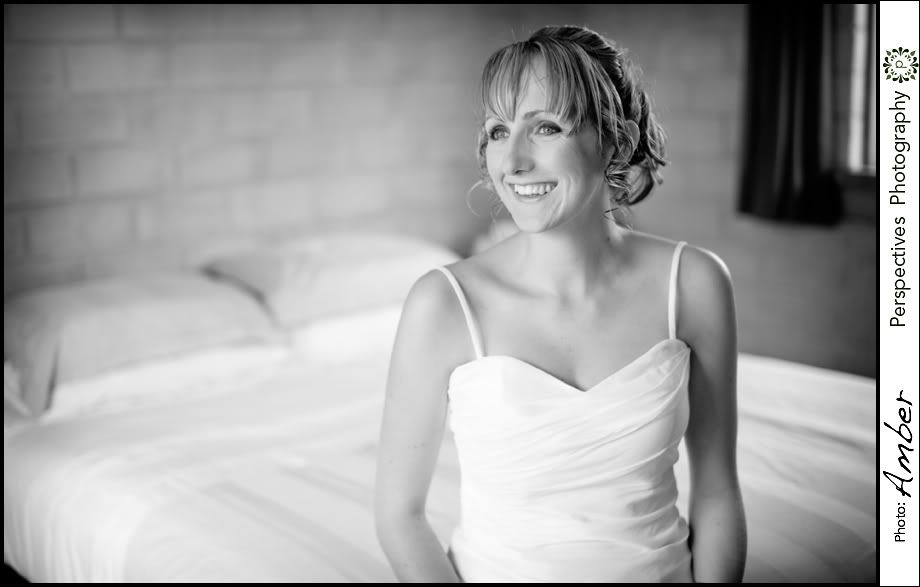 When we arrived at the boys place, I loved this little cut-out with instructions on tying a tie..
These next two shots were taken at almost the same instant – the girls keeping a close eye on the tying progress!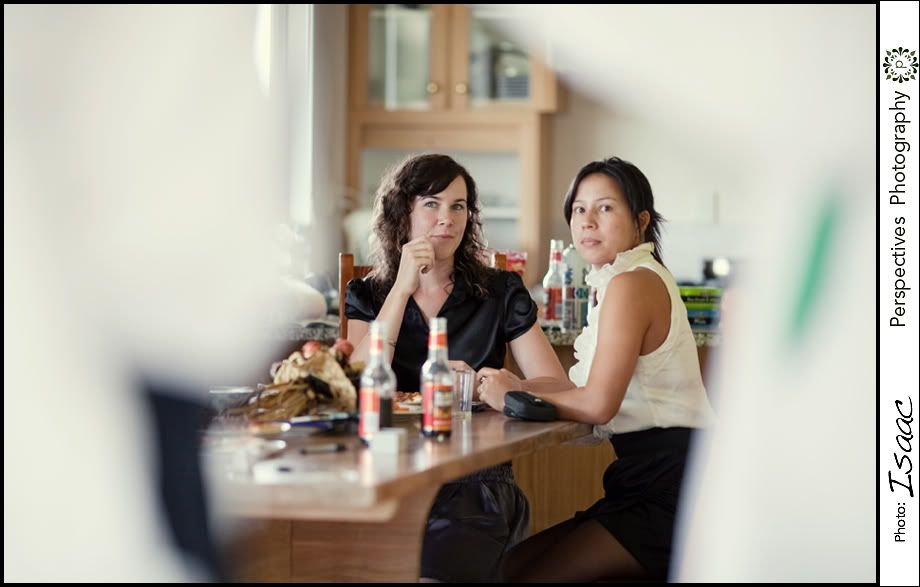 Then it was off to the ceremony – a few showers came through just before Lara's arrival, but at least they made for some really dramatic skies in the photos!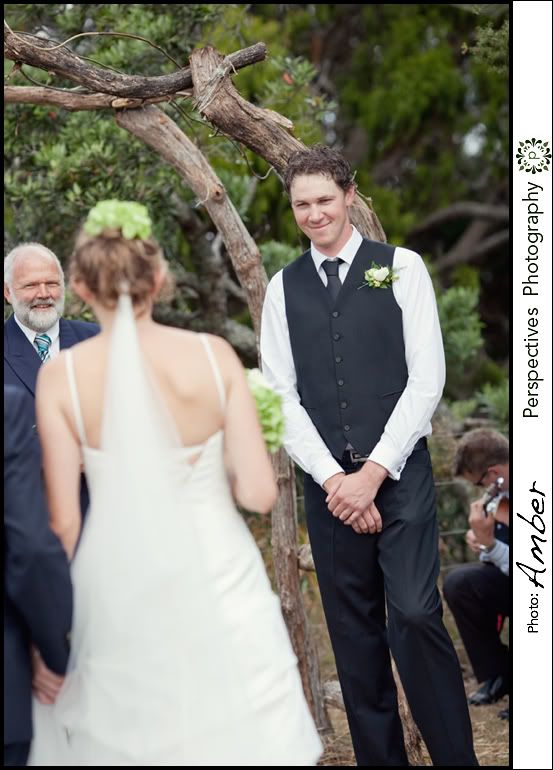 Here's the little church where the ceremony was originally intended to be – unfortunately, it's too small to fit all their guests inside – hence needing to move the location.
It was great to head down there afterwards for some photos though..
Inside..
Just above the church was a hill that we climbed up, to get some of the sweeping scenery in behind – I like that you can see the church popping up there too.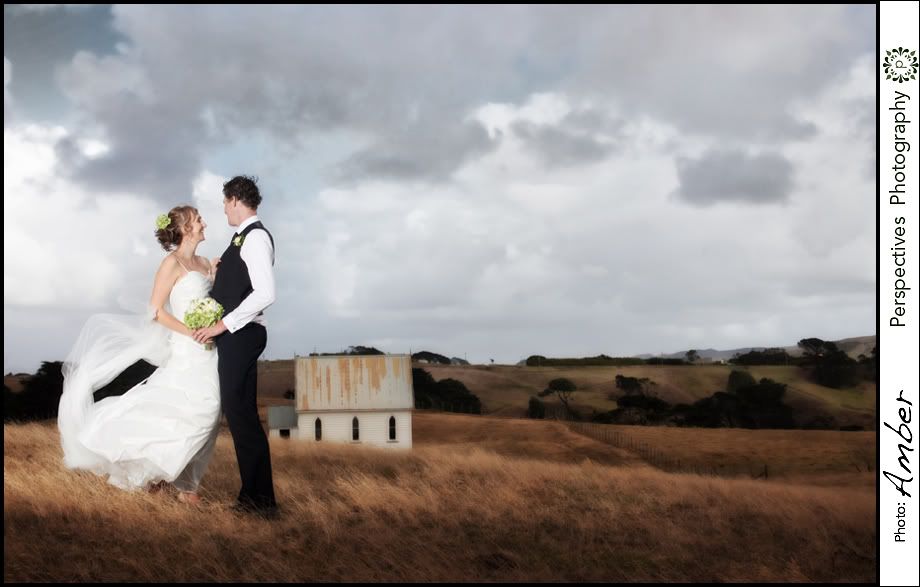 Next stop was Matakawau beach – an area where Lara grew up, so it held special significance (as well as being a freakin beautiful beach that we would have used even without the significant aspect!)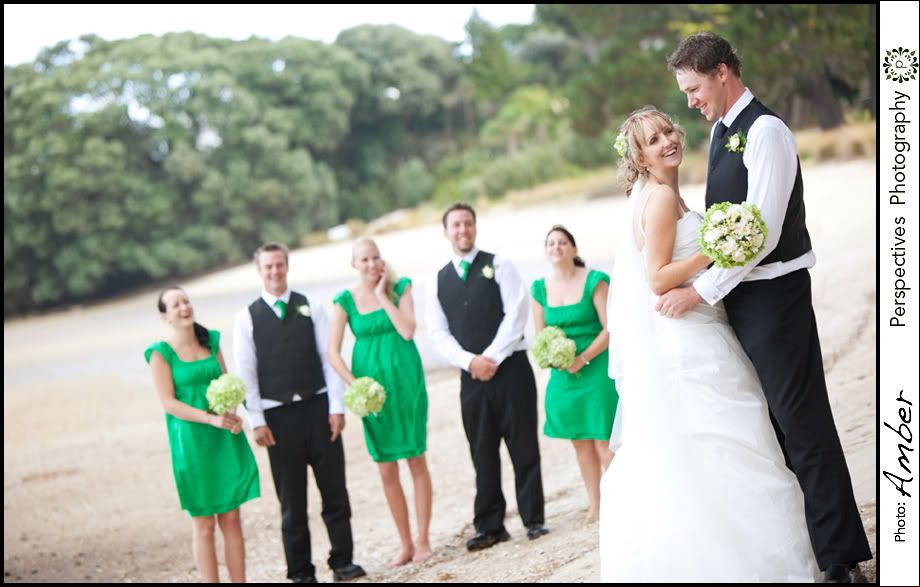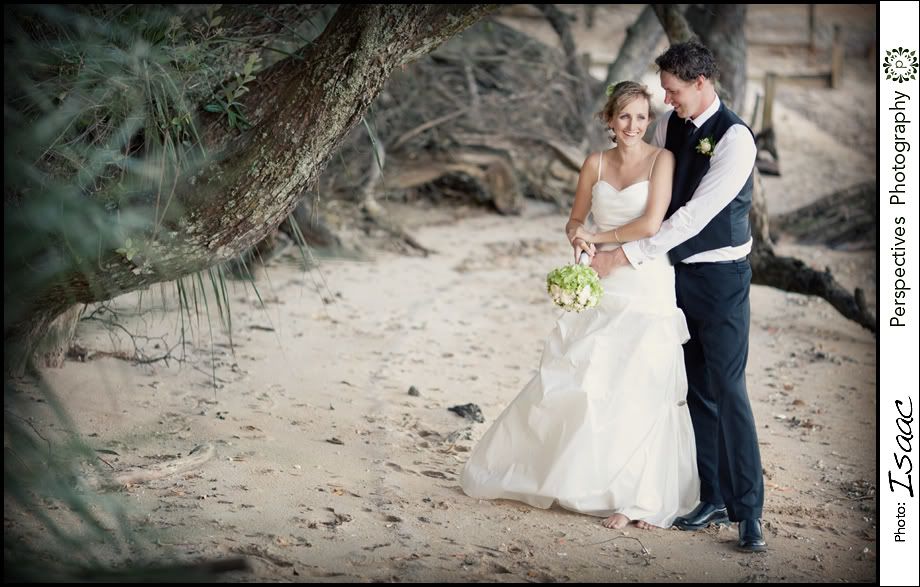 Woohoo – married!!
Enjoy this little sneak peek of some shots from the day… and we'll definitely need to get these guys dressed back up for a TTD shoot where we can use those ruins that were in Plan A (and there's also a Lighthouse, we hear)…
Hope you have as much fun looking through these as we did taking them 🙂
Isaac & Amber