Auckland wedding photographers – Claire & Karl's sneak peek!
Hi guys!
I'm writing this blog post on a plane – mid air on the way to Rarotonga. It has been a long night – yesterday, we had the immense pleasure of shooting Claire & Karl's wedding -and I wanted to get the images loaded up & a few edited to share with you before we left!
Our day kicked off with photos of Karl and the boys. There had been a little stag night mayhem the week prior… resulting in us carefully shooting angles that didn't show too much of Karl's black eye!!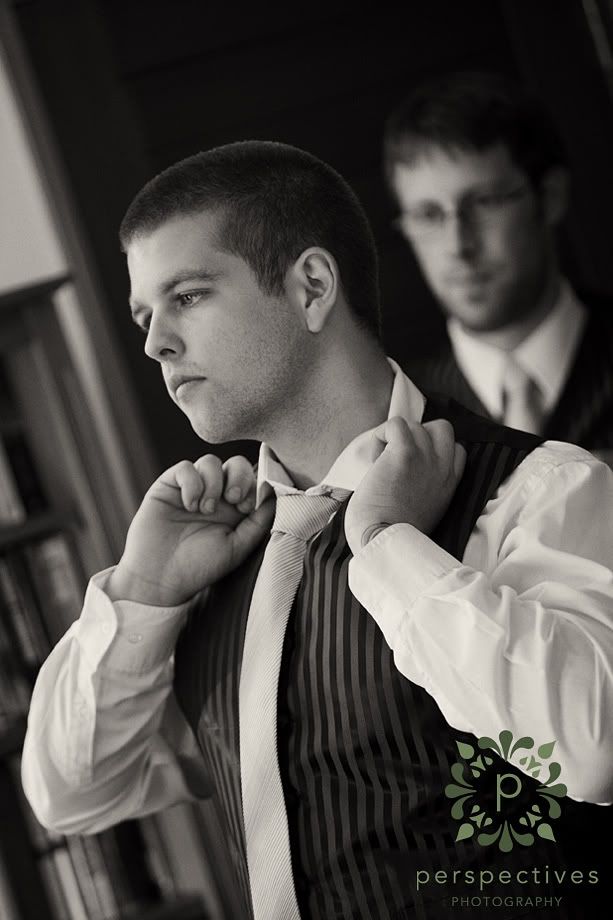 The weather had been terrible over the last few days… and on the morning of the wedding, things looked a bit better… the rain seemed to be holding off … we would wait & see.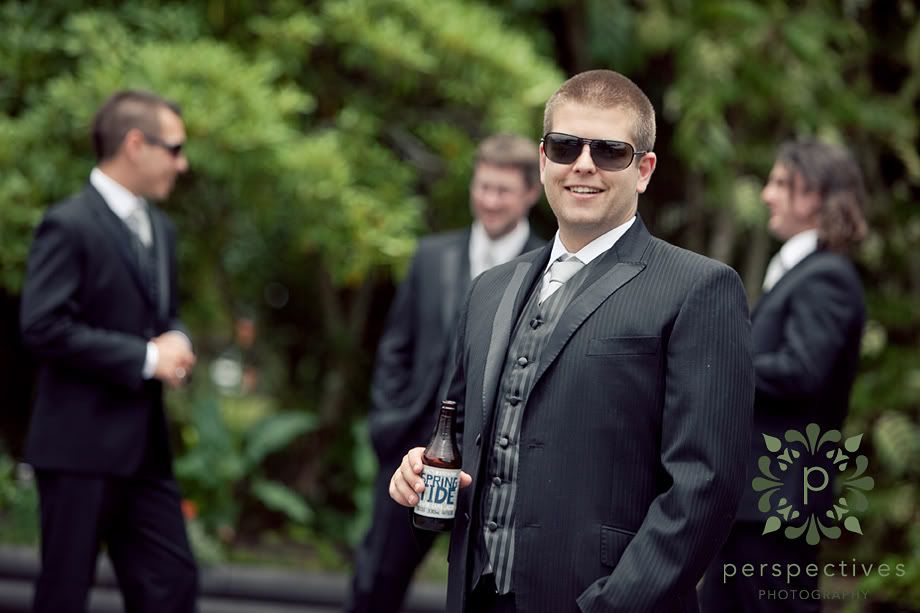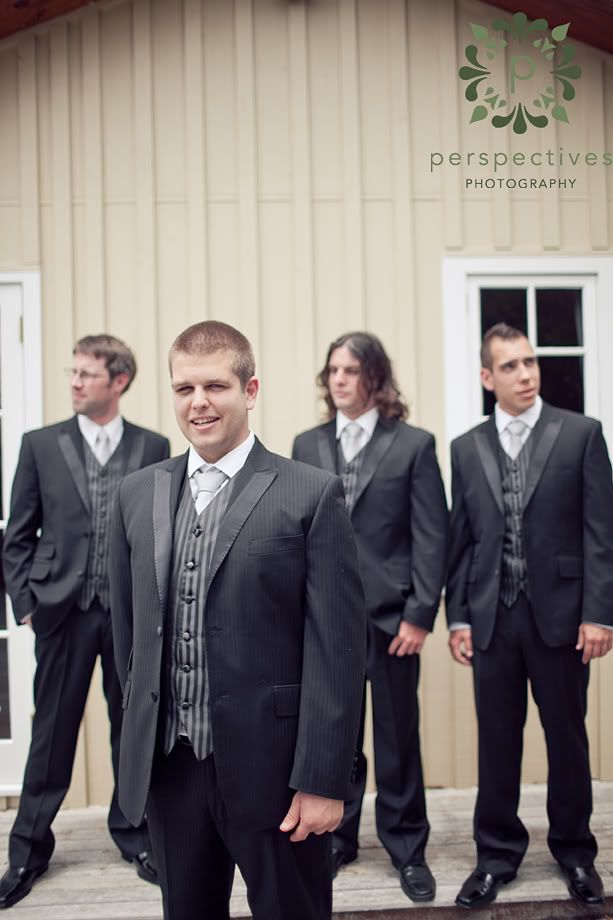 Then it was around to the girls.. where things were remarkably relaxed & laid back. This flavour continued throughout the day – which made things so stress free & just plenty of fun!
I love that you can see the reflection of Claire having her makeup done in this dress shot.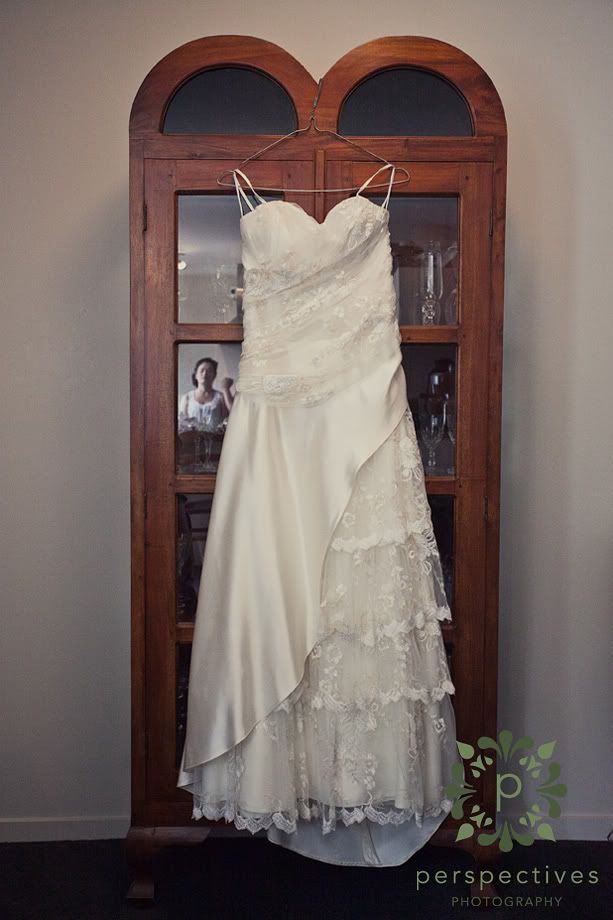 Karl had surprised Claire by hiring some wedding cars – she had no idea what was coming to collect her… and when they arrived, she needed to choose between white & pink. Pink won.
Claire looked amazing in her dress, and the bouquet of red roses perfectly suited the look.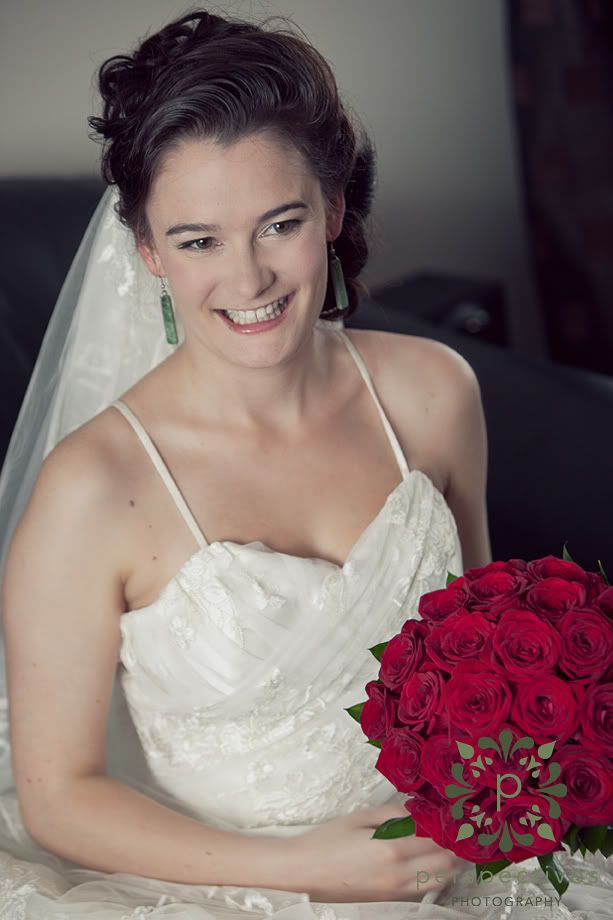 This next image (shot by Amber!) is totally unedited, exactly as it came out of the camera. Stunning.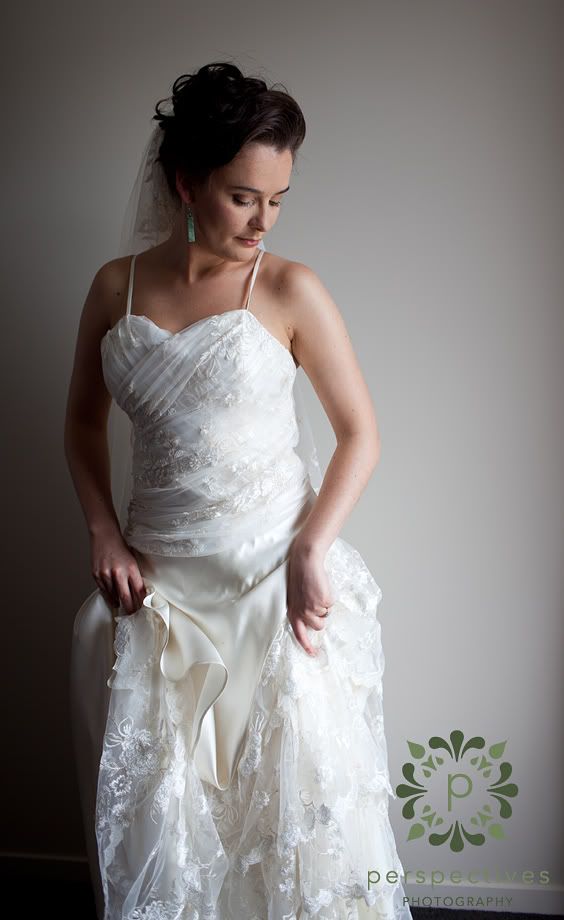 We arrived out at the venue… and the rain started. Just a light showering, not enough to move things indoors.
Ironic: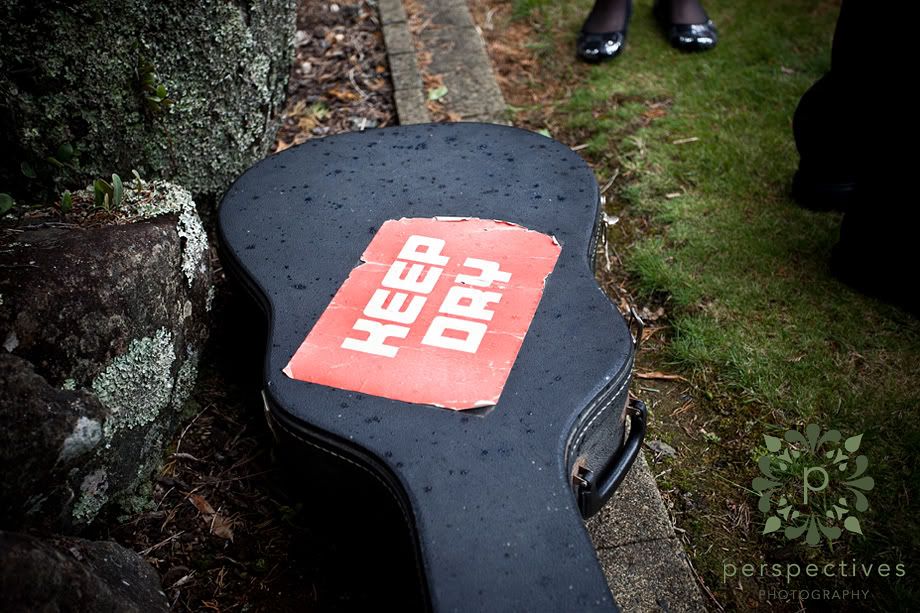 Their ceremony was lovely – intimate & personal.
I love this shot – each of the bridesmaids trying to keep it together…
Two different views of a first kiss…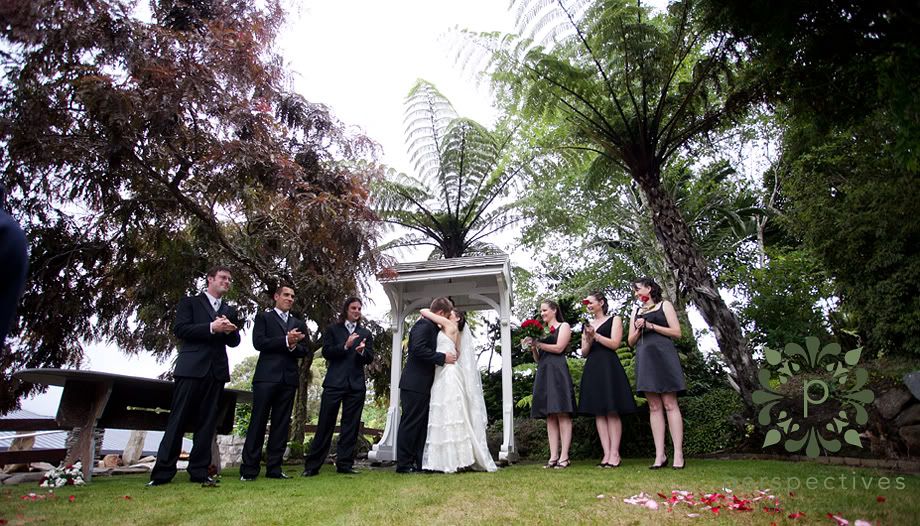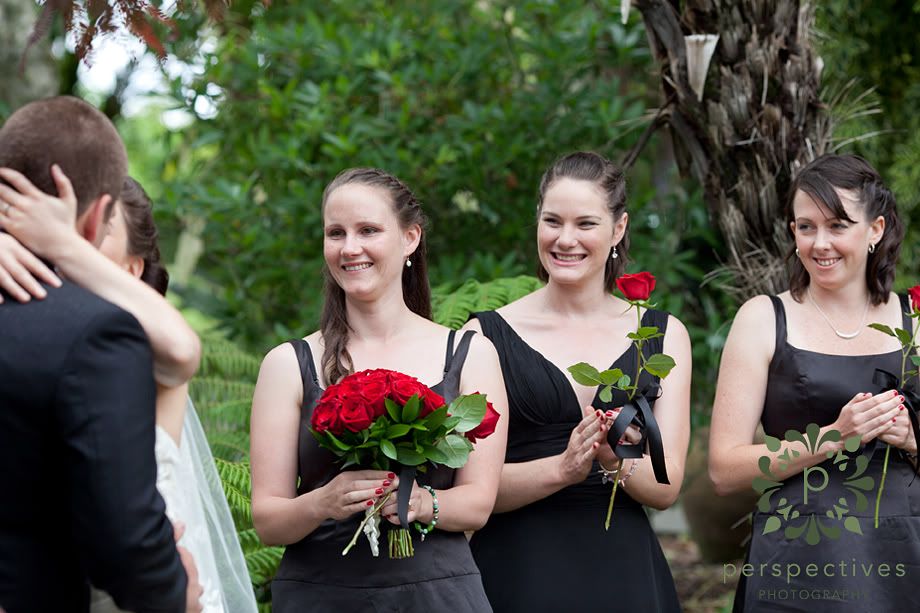 One of the most special things about our job is that we get to tell stories with images… it was these guys wedding anniversary on the same day.
Congratulations – and here's to many more.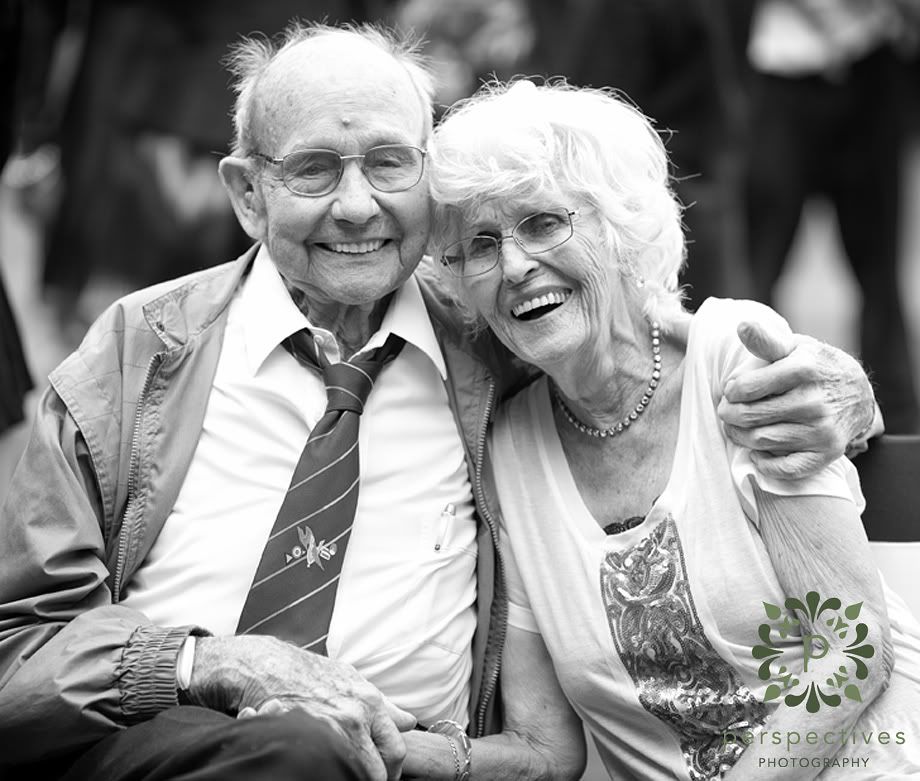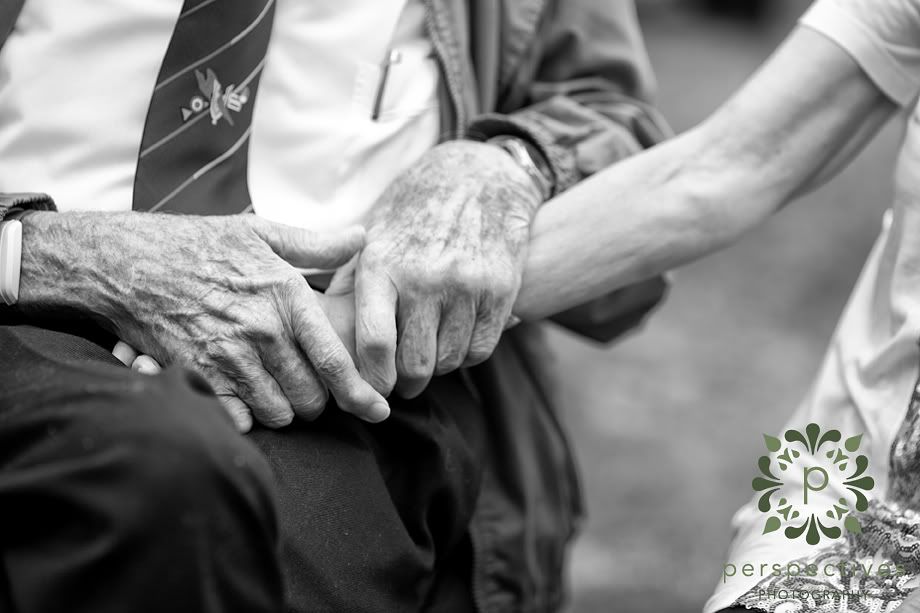 After the ceremony – there were plenty of hugs..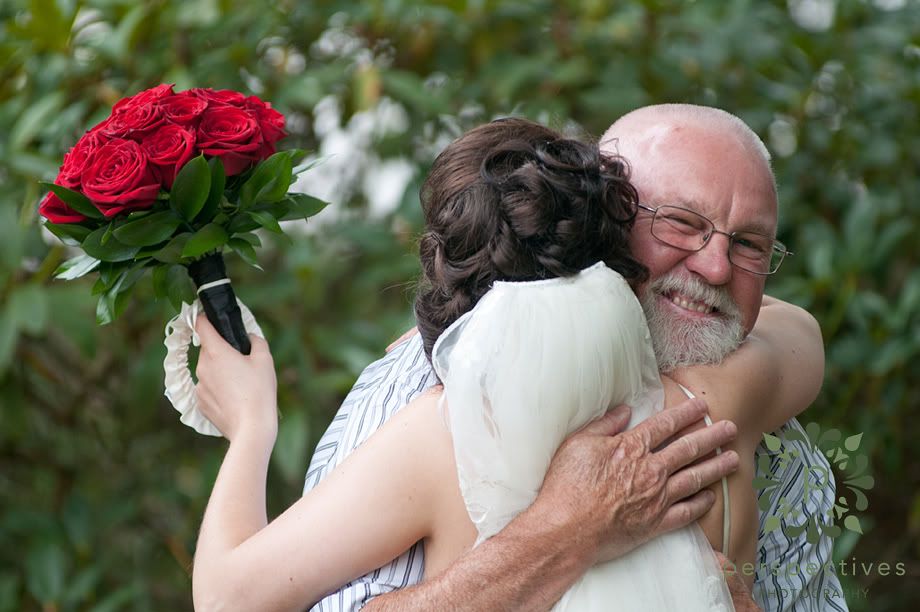 And then we had a whirlwind tour of the property, for some shots with the bridal party.
And it rained.
And it rained.
And it rained some more.
We began down at a little stream, which was sufficiently slippery now that the rocks were nice & wet..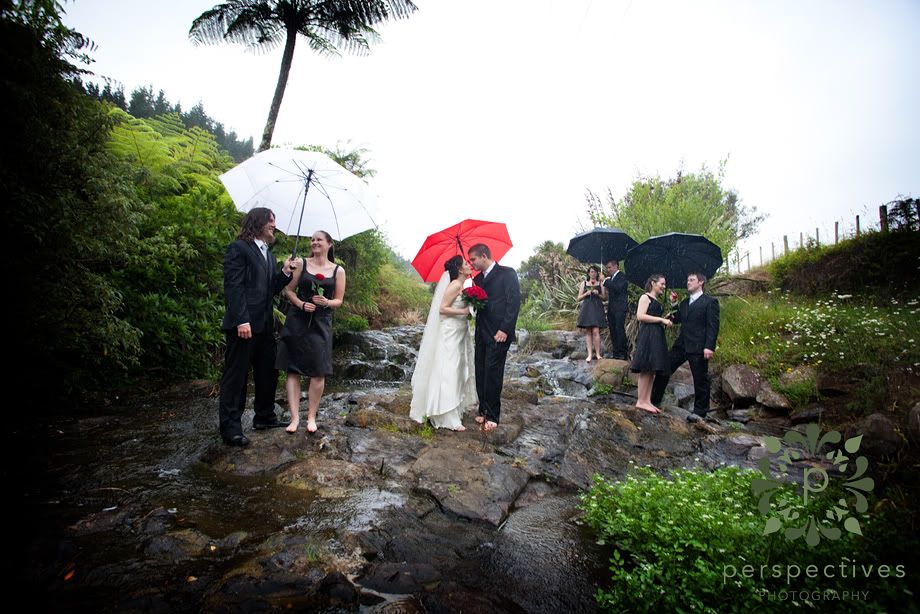 But the rain got so heavy that even with the umbrellas, we needed to seek out some shelter.
The absolute best thing about shooting in the rain on this particular day – was that everyone just had a blast. No-one let the rain dampen their spirits, and it totally shines through in the shots.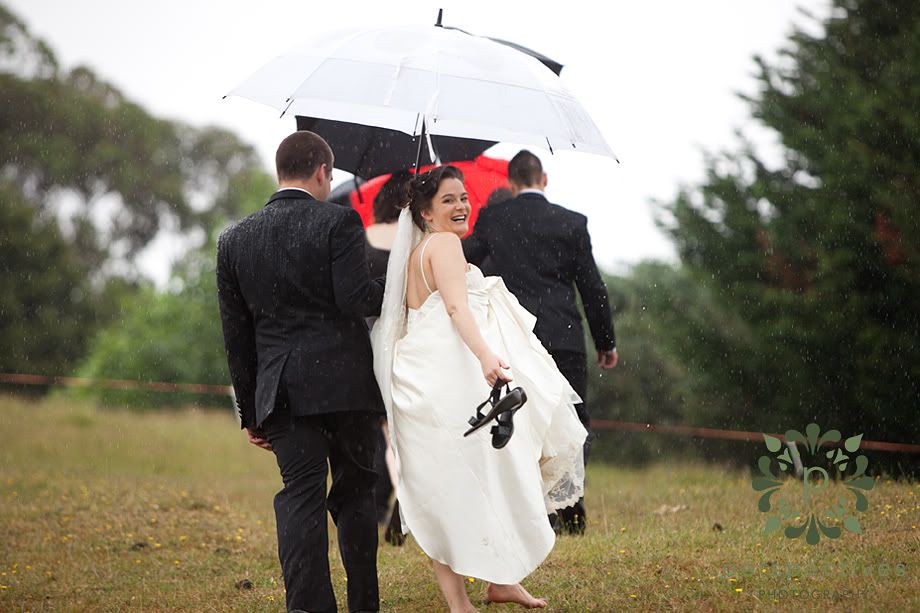 Once under the trees, it was still wet, but much less so!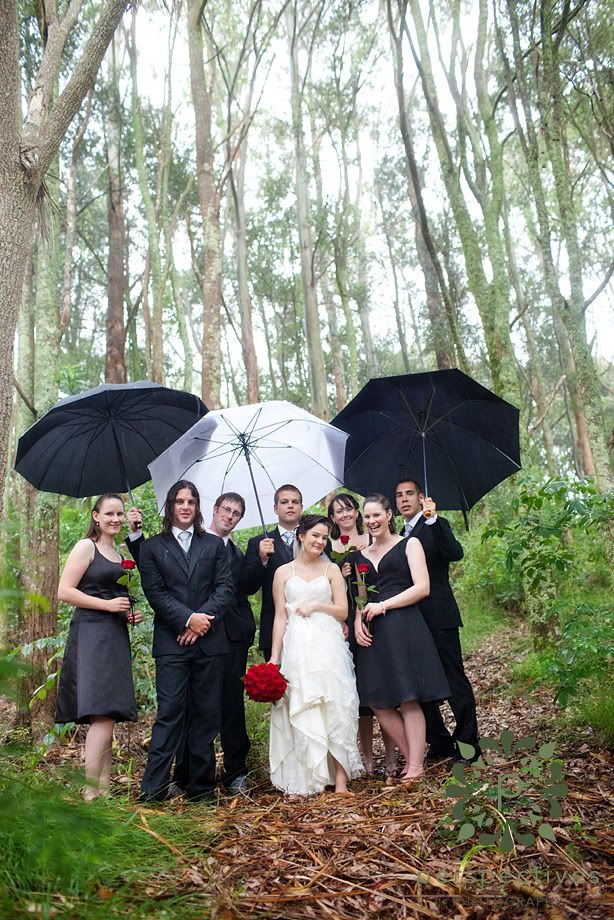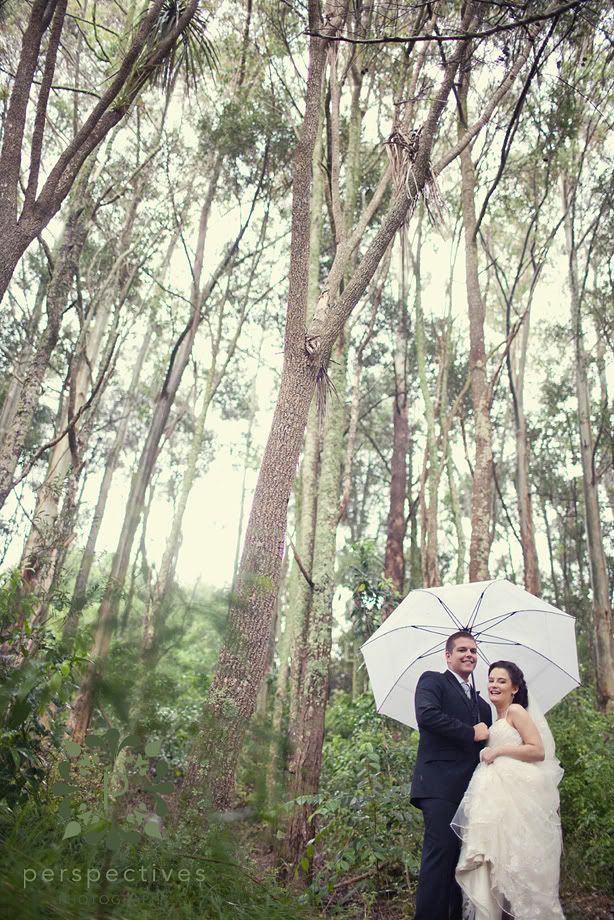 We then headed down the road with just Claire & Karl to Bracu, on the Simunovich Olive Estate, where the rain kindly eased up & stopped for us, and we were able to get some great shots!
Epic – is really the only word for this one.
Down in the olive grove, the light was prefect.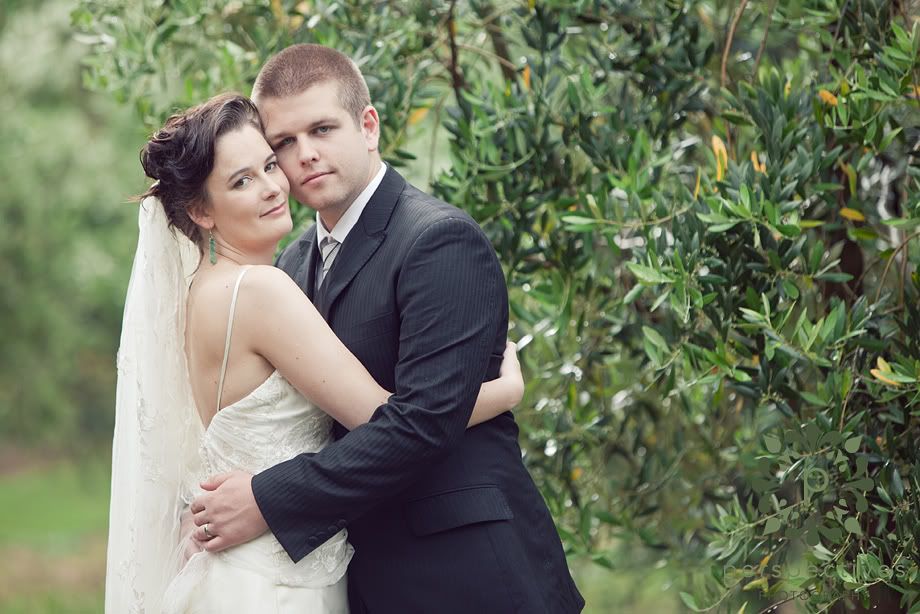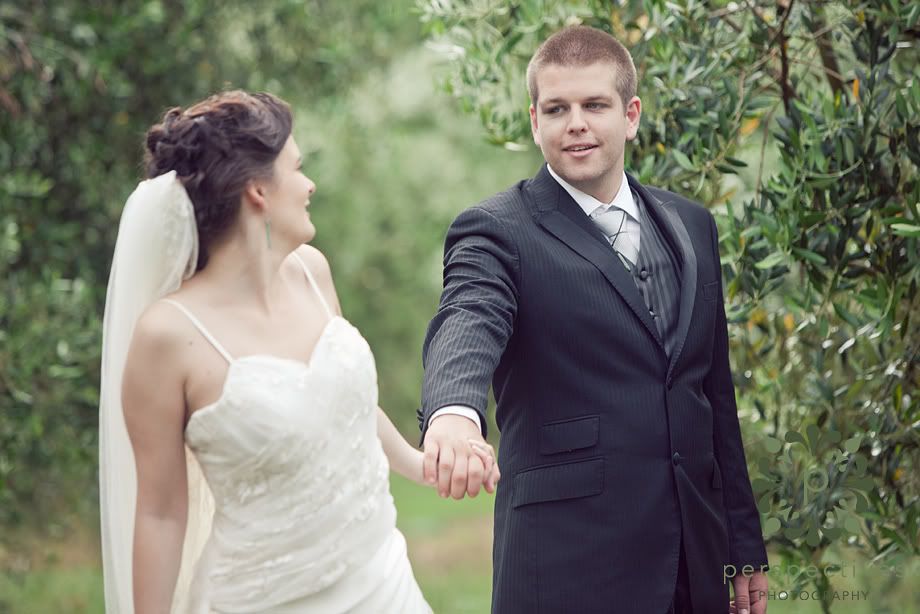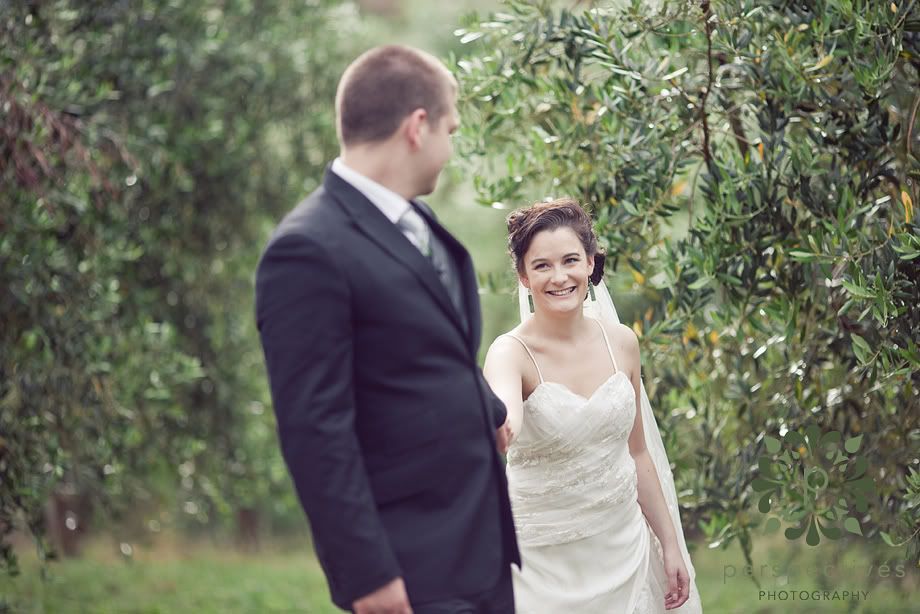 Just perfect.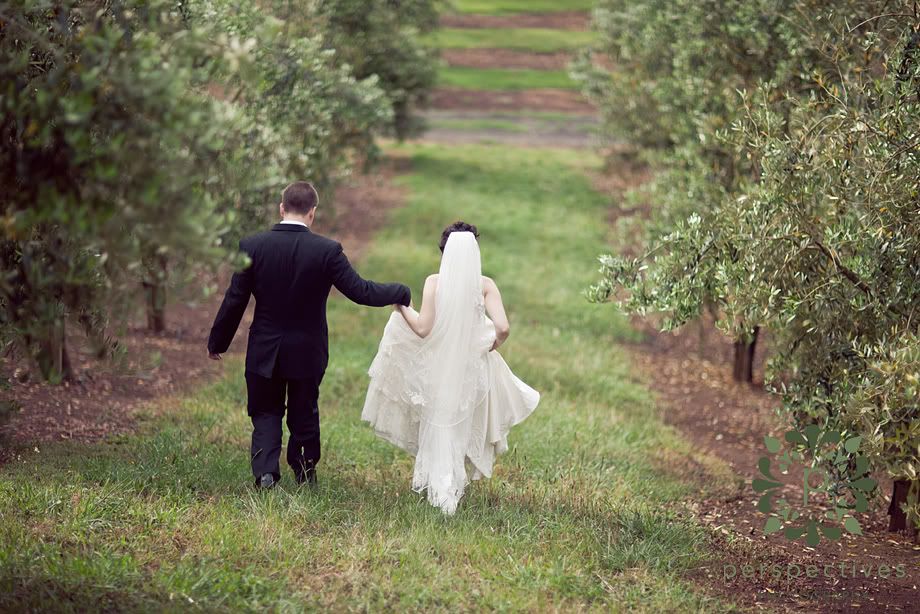 Claire – as well as having one of the most stunning dresses we've seen – also had an amazing veil, which we made use of!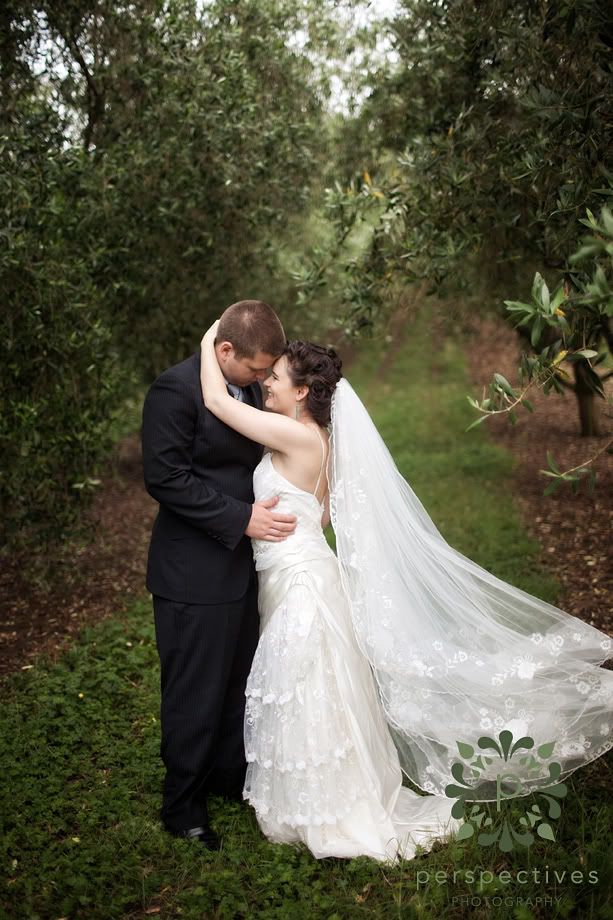 Elegant.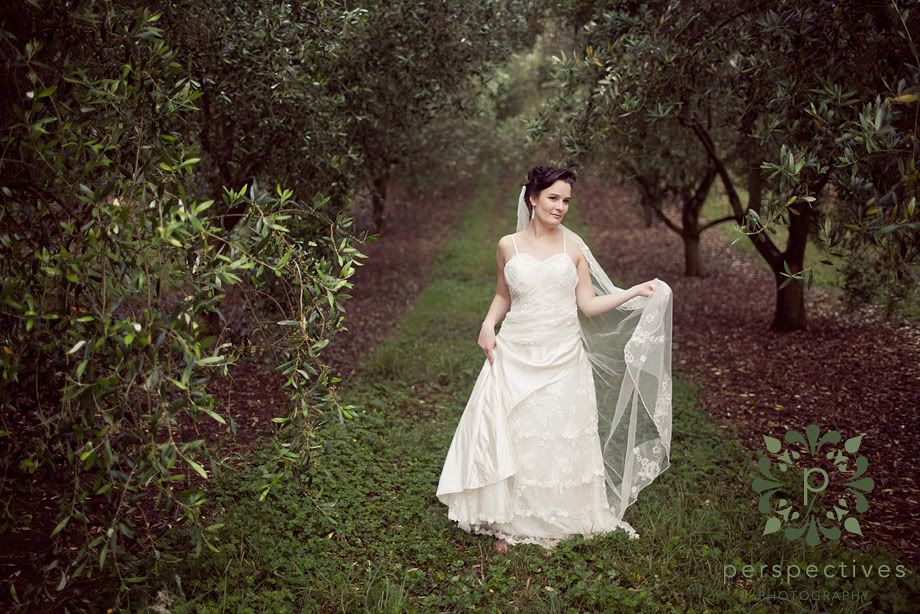 This shot just sums up the day for me – fun! We had such a great time just hanging out with these guys – such a gracious & genuinely nice couple.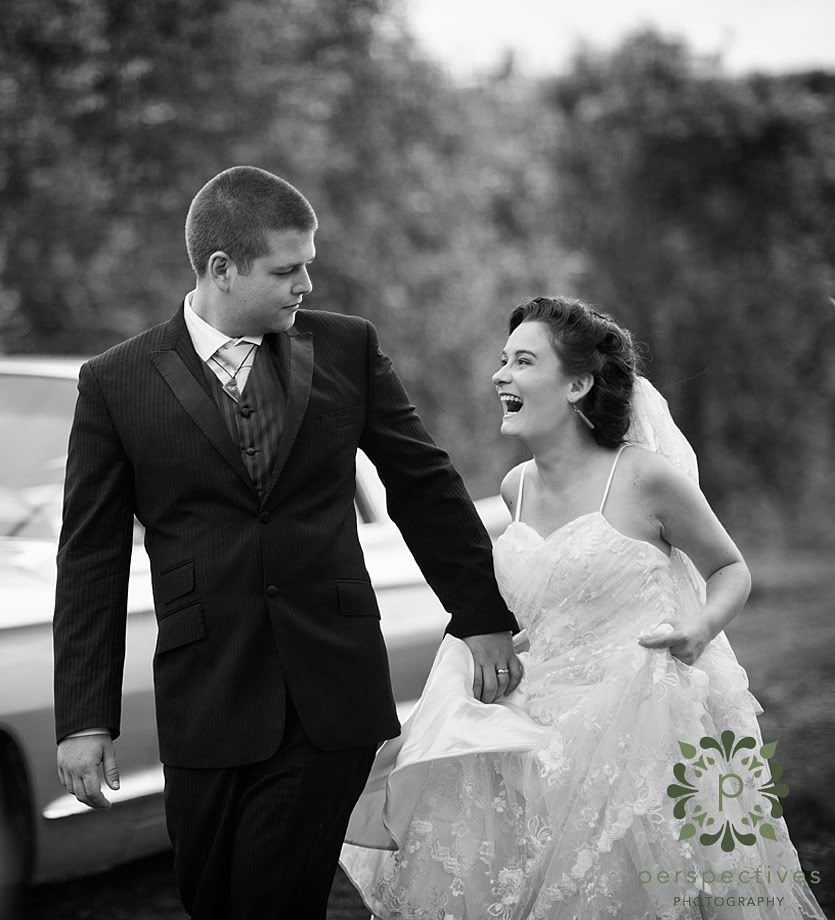 It was then time to get back into the car, and race back for the reception & dinner… after which we headed off.. and I'm sure a great night was had by all.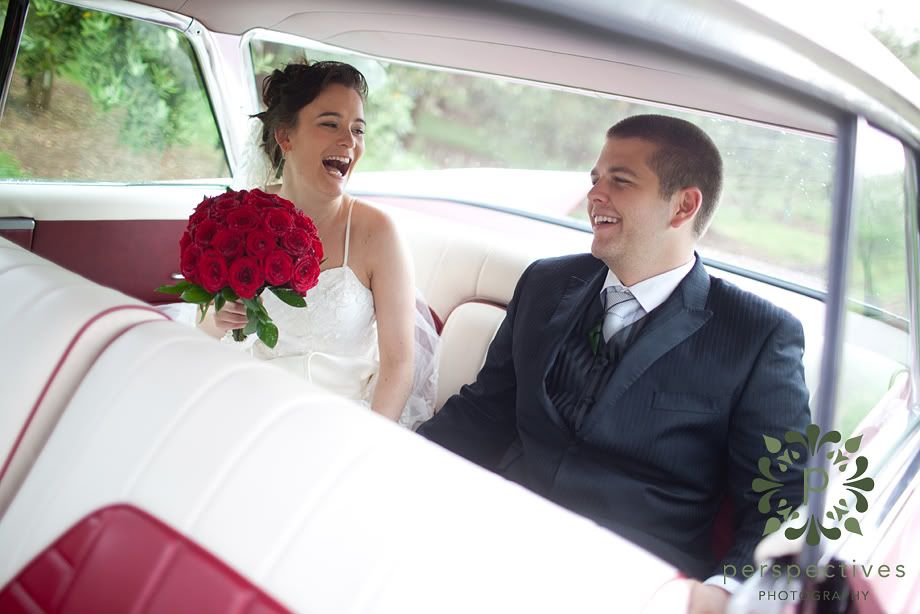 Thank you both so much for having us along to document your day – we had so much fun, and I really think that the rain made for some special shots that you'll be able to look back on & laugh at!
Can't wait to share more with you soon.
Isaac, Amber & Mat.