Auckland Trash the Dress photos – Scott & Amanda's West Coast TTD
Hi guys,
Before we headed over to Europe, we had the pleasure of photographing Scott & Amanda's TTD shoot out on Auckland's west coast.
It was the perfect time of day (we love shooting in the late afternoon / sunset) – and the conditions all came together for some really special images.
We began with some inland shots, featuring a great waterfall…
And then we got them into a tree (it didn't take ANY convincing either – so much fun working with adventurous & keen couples!!)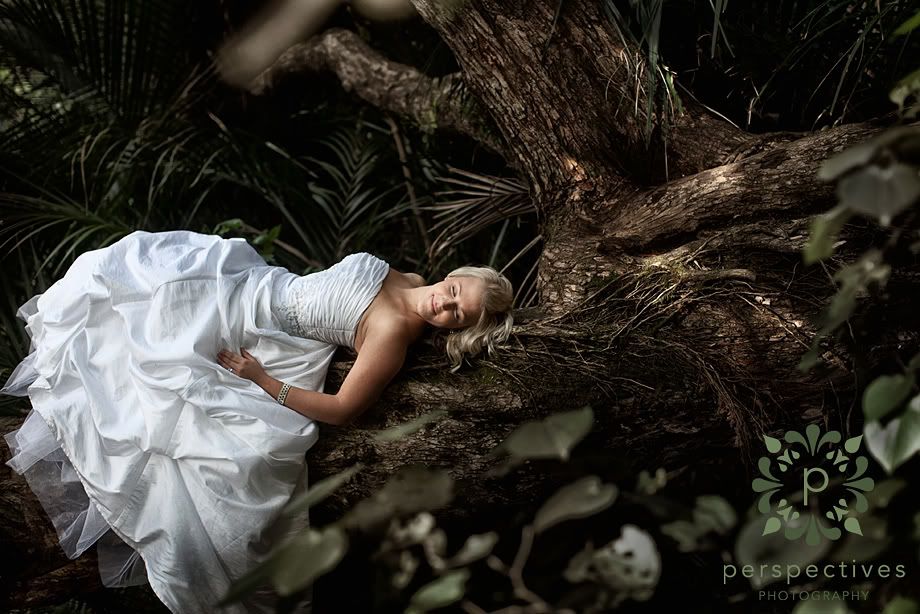 A bit of a different angle on things… love the 'Harry Potter' feel of the trees.
As we walked down to the beach, the sun was shining in behind – gorgeous soft backlight.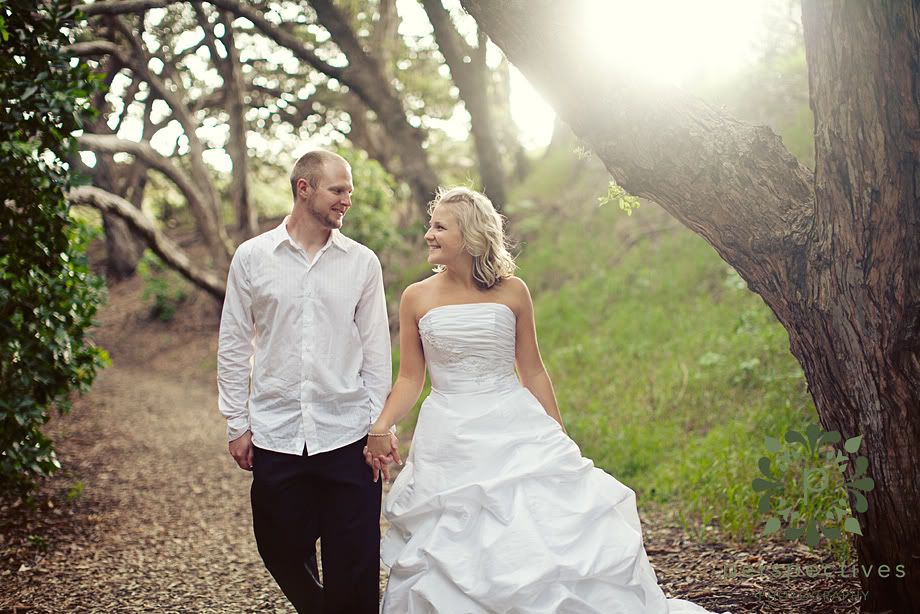 At the beach, we climbed some dunes – as the sun peeked out from behind the clouds & provided our favourite natural light conditions ever – dark skies in behind, with sun splashing the foreground. So beautiful. It looked like this.
And what better way to get off the dune, than to sprint down!!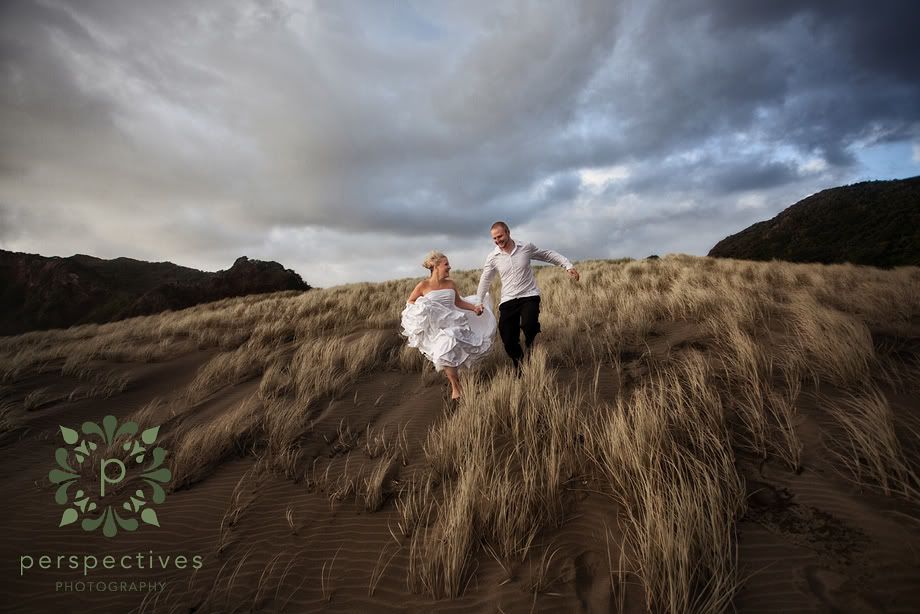 It was time to head down by the water – and the wind was SCREAMING!! The sand was blowing across the beach & stinging our legs and faces (not to mention filling up the cameras – eek!) – so it was a relief to get into the wet sand down by the sea for a respite from the sand.
You can see the wind catching Amanda's dress –
The sun showed itself again…
And the mist started to descend around the coastline…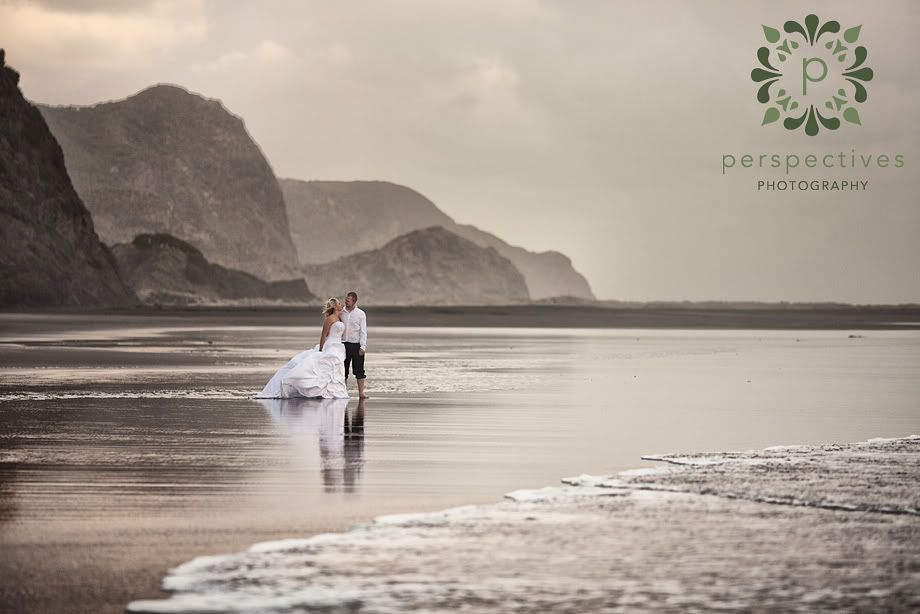 The light began to fade with the approach of sunset…
Striking silhouettes..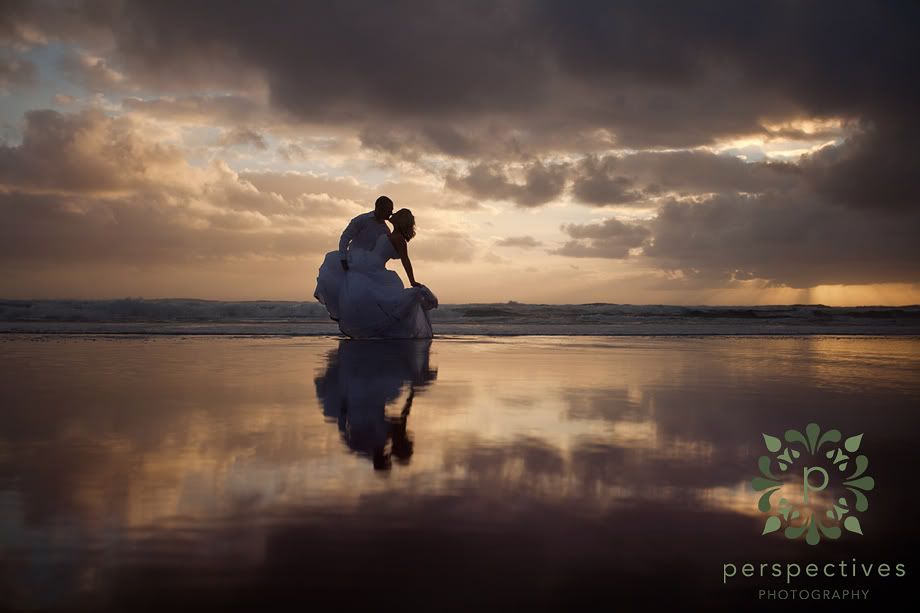 As the last remnants of light disappeared from the scene, we were left with this little patch of light in the sky, making a reflection on the wet sand. By lining Scott & Amanda up in the right spot, and adding a bit of off-camera flash, we were able to get this dramatic 'spotlight' effect…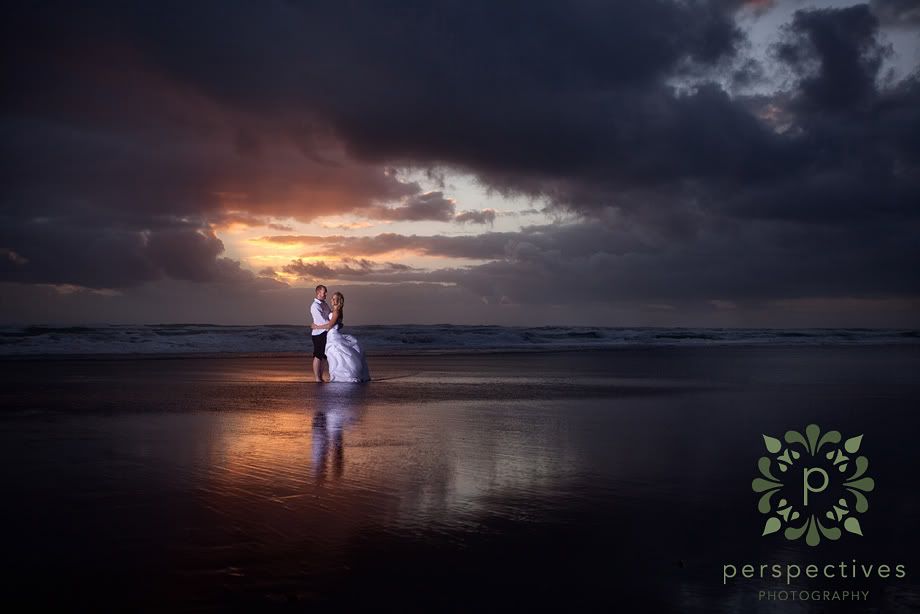 After which it was very quickly pitch black – and we traipsed off the beach in the dark – wet, cold, and totally stoked.
It was a super fun shoot, and some fantastic images as a result – thanks guys, for being so willing to mix it up!!
Make sure you head along and 'like' our Perspectives Photography Facebook Page – where you can stay up to date with all our latest creations 🙂