Aitutaki Lagoon Resort Wedding Photos – Jason & Rebecca's sneak peek
Hi guys 🙂
Last week, I flew over to Aitutaki to photograph Jason & Rebecca's wedding at the Aitutaki Lagoon Resort.
It was a beautiful, intimate affair – just the two of them.
The morning was cruisy – Moet & sunshine!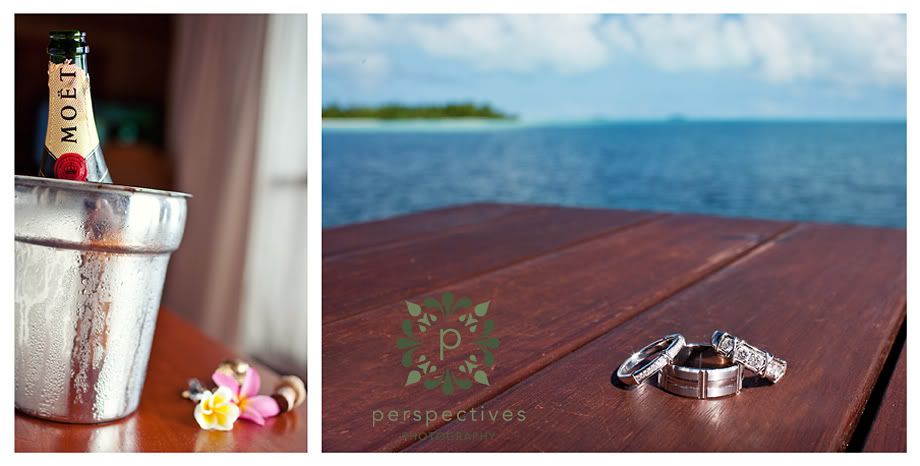 Down on the beach, the archway was set up –
And their ceremony was underway!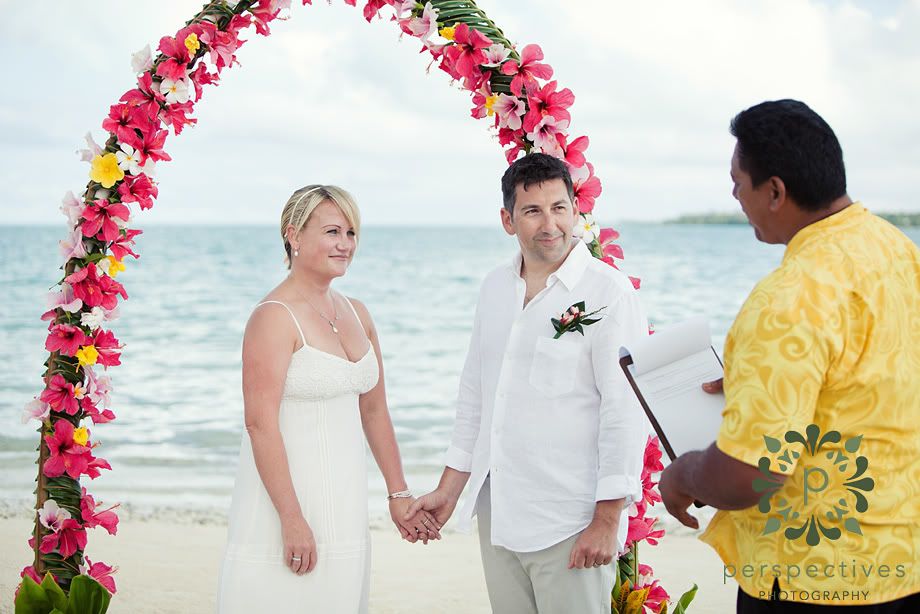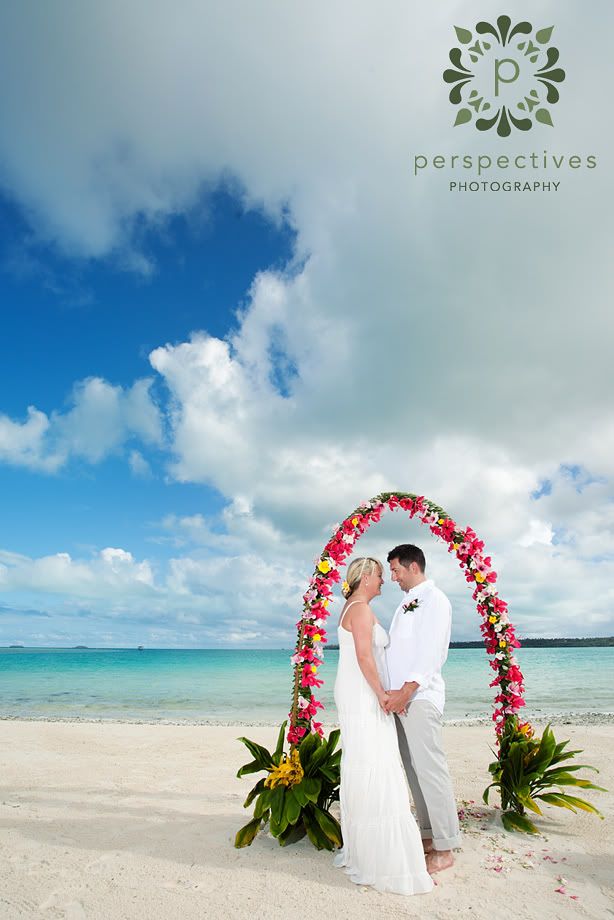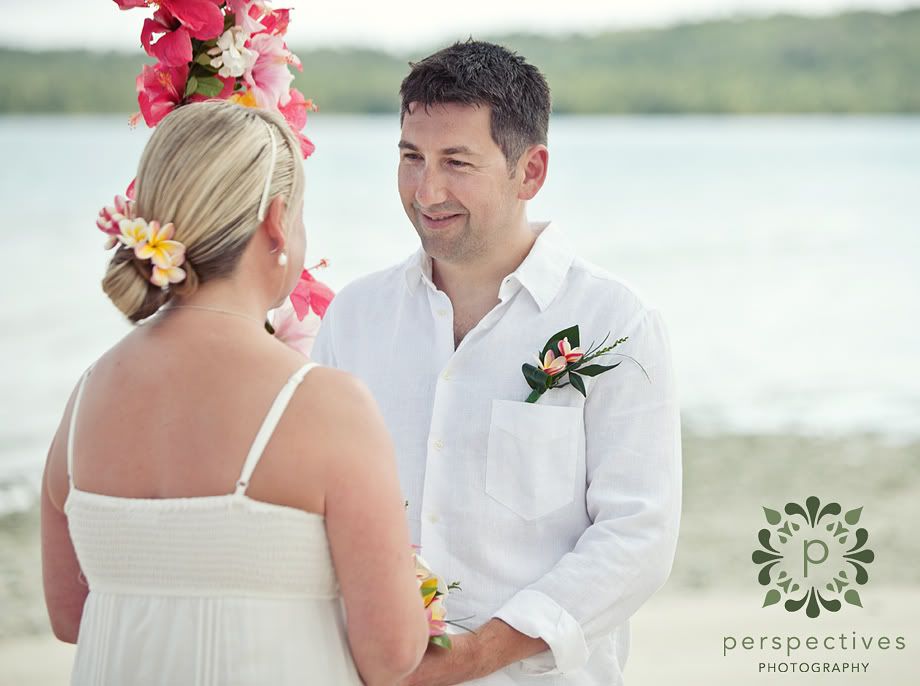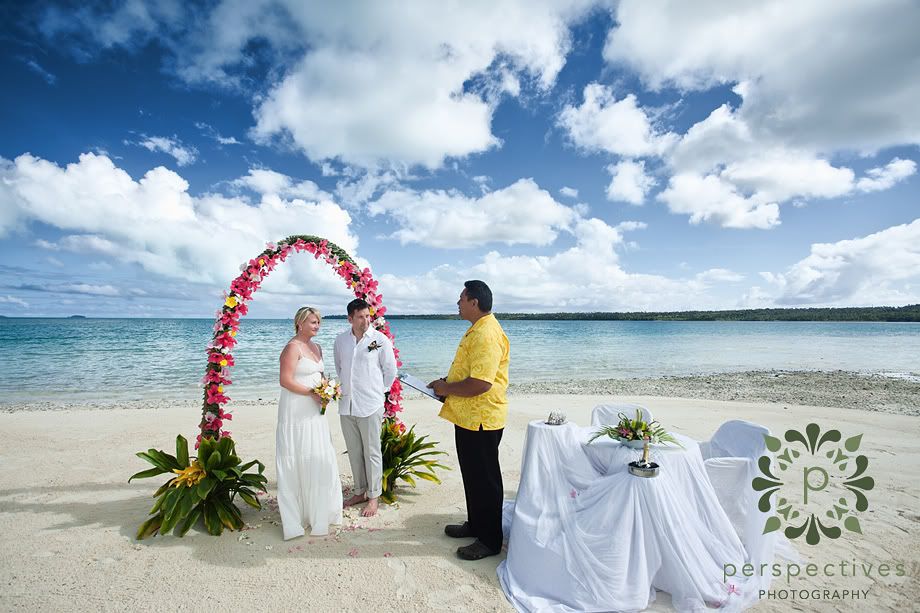 Afterwards – there was time for more Moet –
Then it was time to plant their coconut sapling – a local tradition where a newly-wed couple plant a coconut tree to thrive & remain to mark the day for the rest of time.
We had a few hours until their candlelit dinner on the beach – so we made the most of the chance to get some cool shots around the beach & lagoon.
The brilliant blues & turquoises of the lagoon looked perfect as they stood on the deck of their stunning overwater bungalow..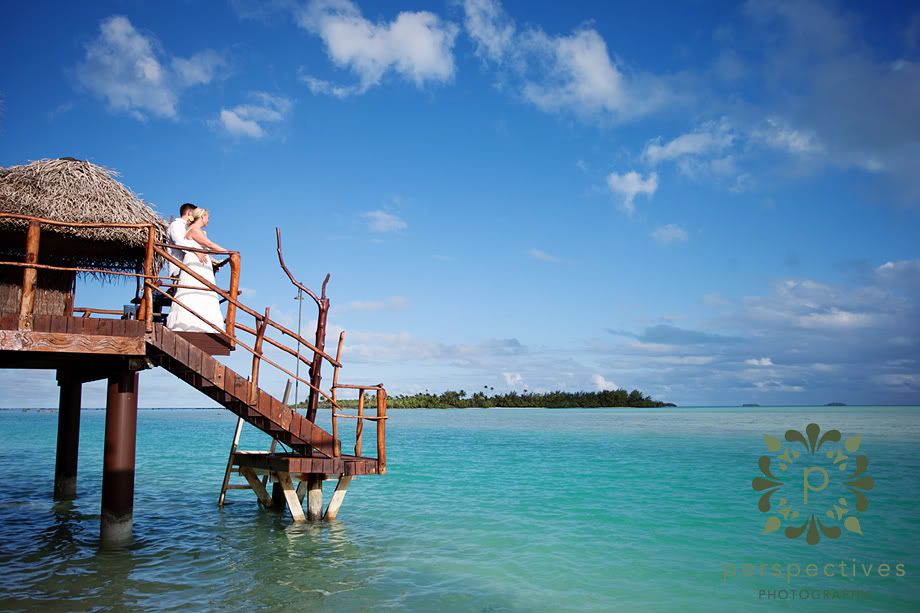 After a quick relax in the hammock…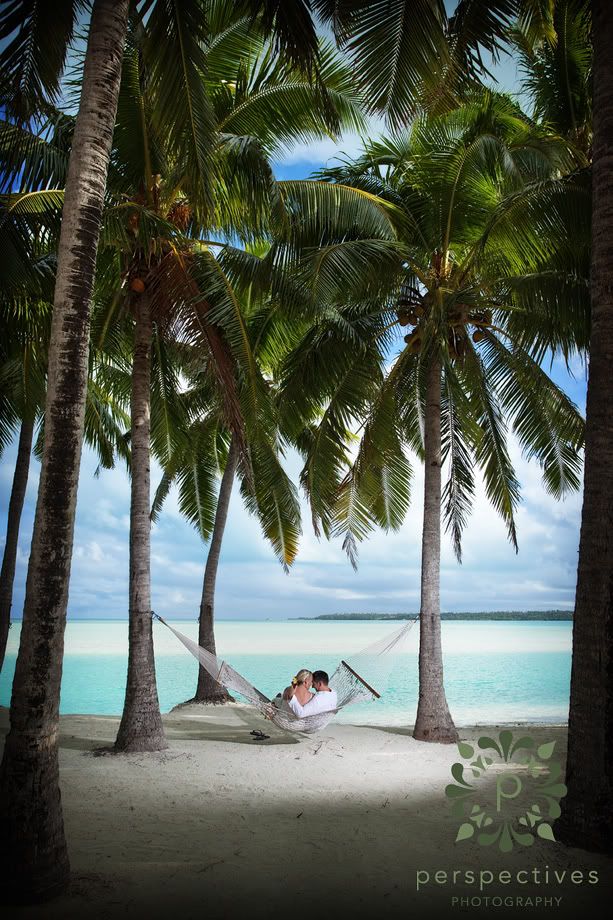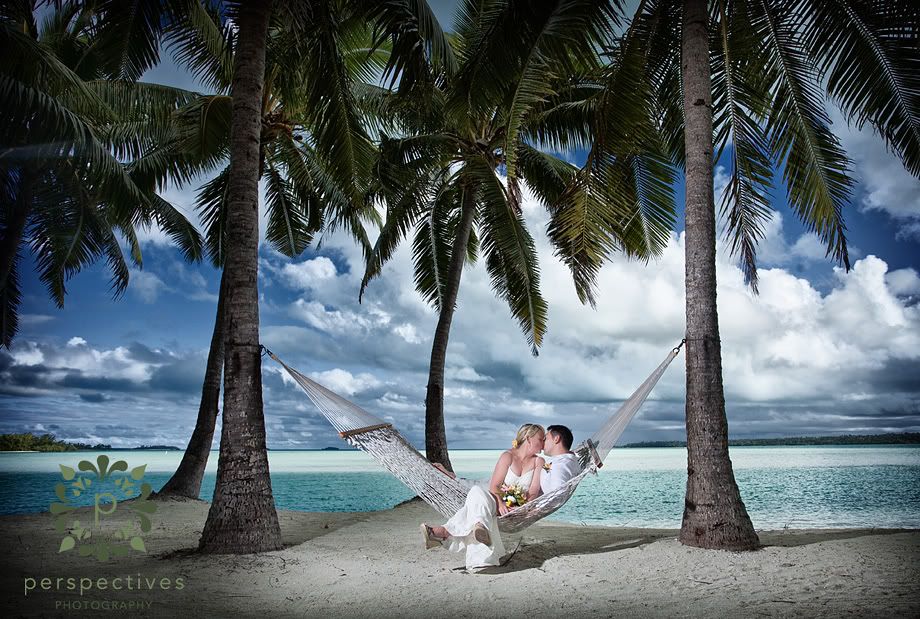 … We took a wander along the waterline. The clouds began to roll in over the horizon, making for a dramatic contrast!!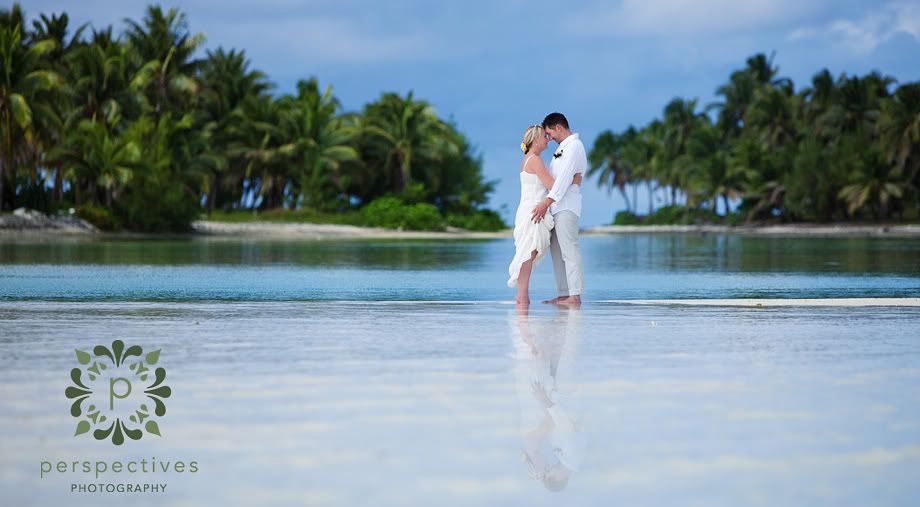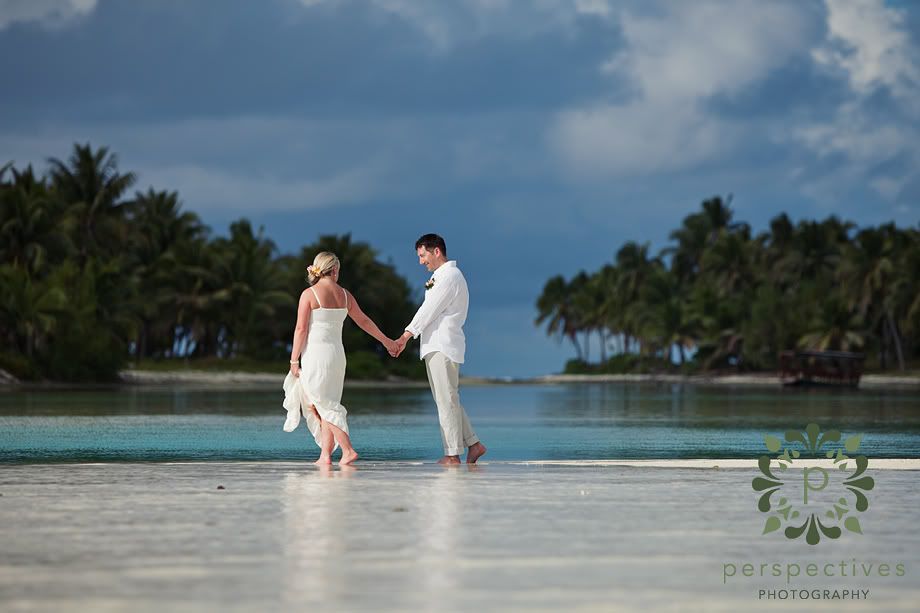 The Aitutaki Lagoon Resort is equally stunning once you get away from the beach…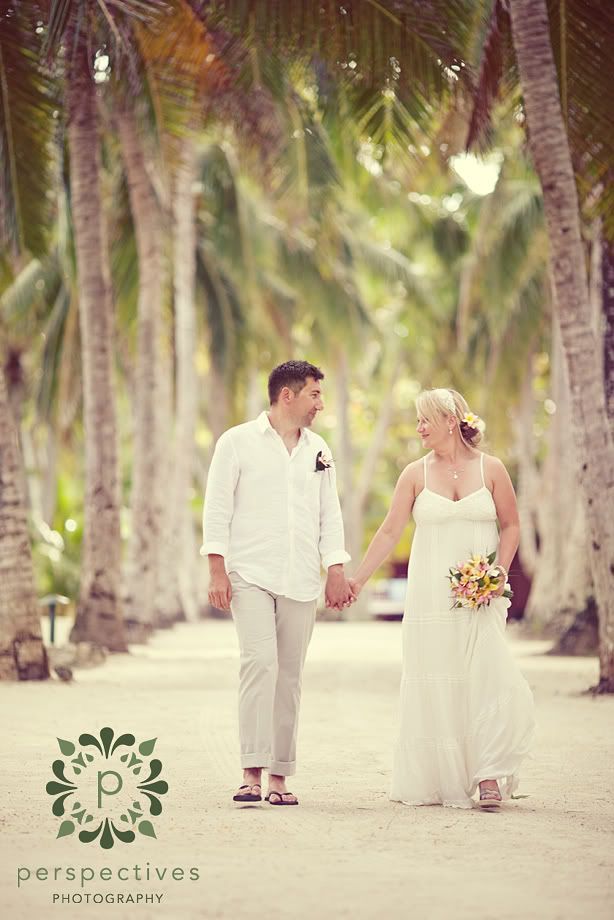 When you arrive at the resort from the airport, you need to take the ferry over the channel – as it's on a separate island. Jason & Rebecca were keen to work the ferry into the background of a few images – the fold-down gangplank is very cool!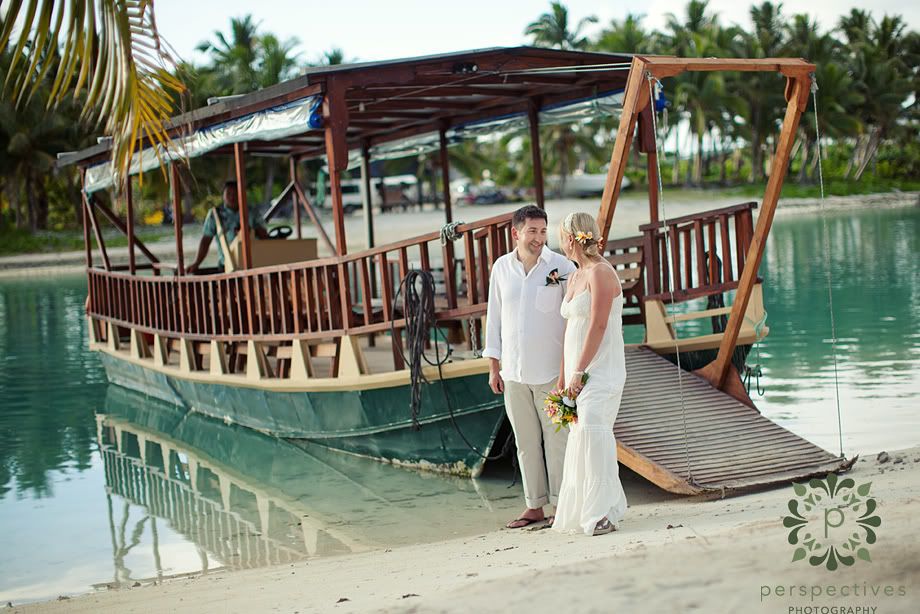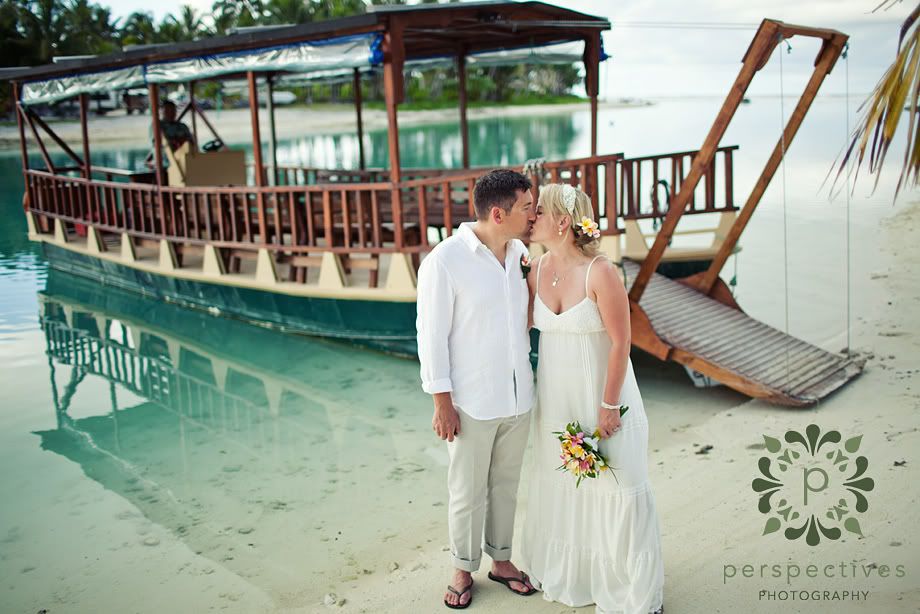 We then got off the beaten track a little… I asked Jason & Rebecca if they thought they might be up for some rock-hopping… here's the result!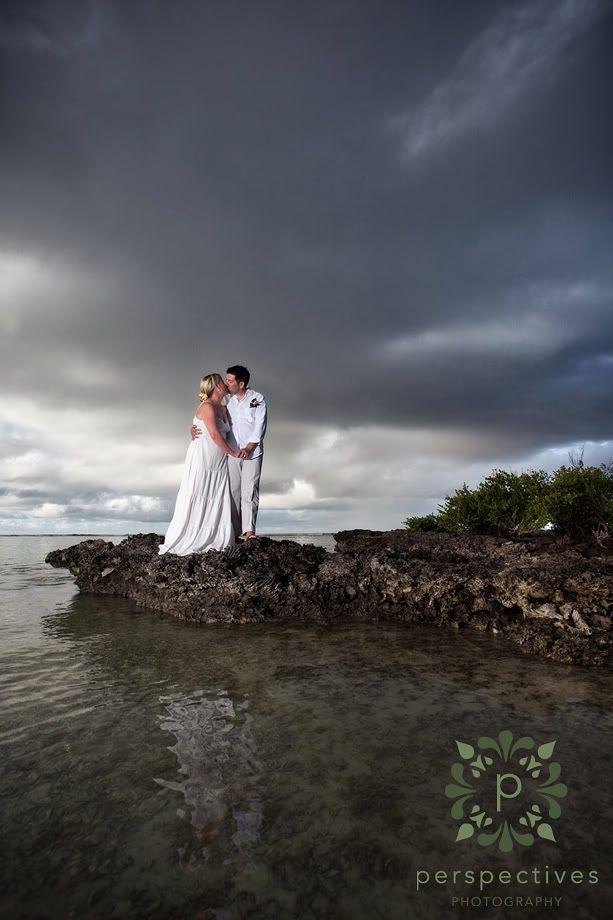 Finally, we headed back down to the beach, where they had a gorgeous private dinner set up, surrounded with tiki torches, right on the lagoon front. Unfortunately, the weather was against them, and the rain was sweeping in quickly over the sea.
The appearance of the clouds did make for some cool sunset colour in the skies..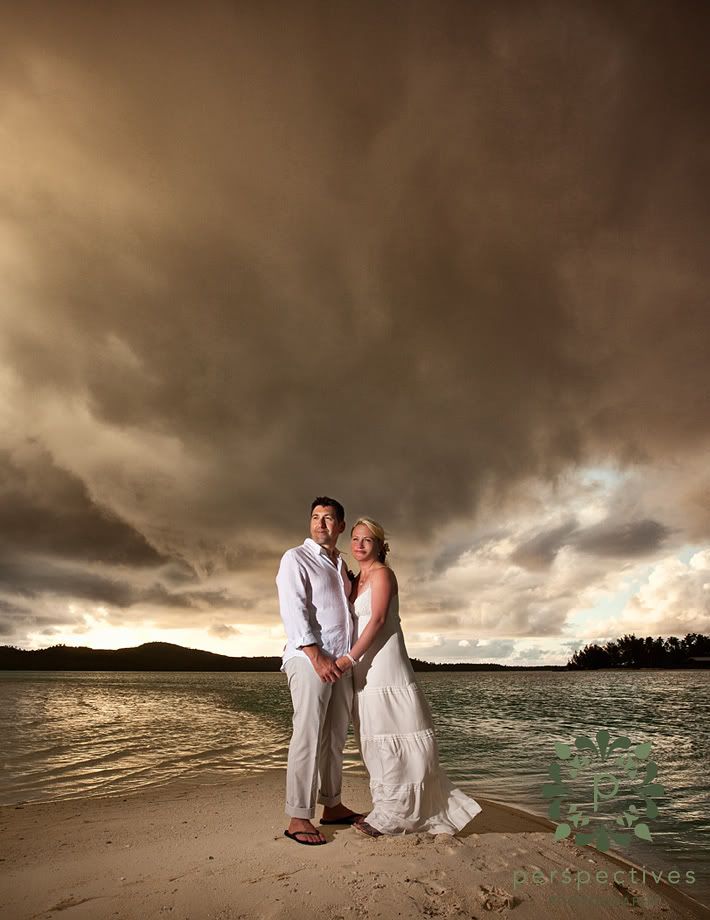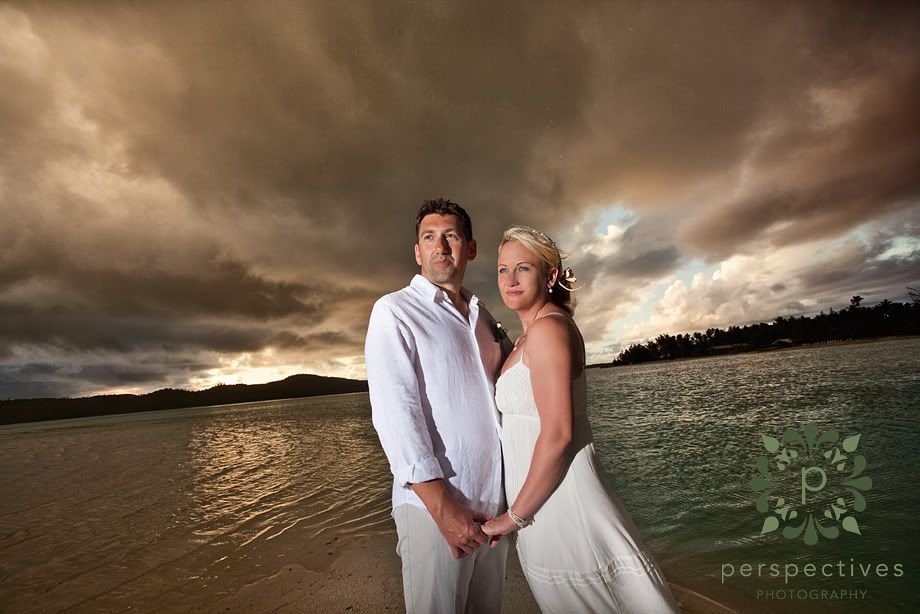 Their wedding coordinator arrived with an umbrella.. and the conversation attached to the below shots went something like this….
"Do you want us to get rid of the umbrella for a few shots?"
"ummm…. it's kinda wet… totally your call!"
"Nah – we're keen as, no problems!"
"OK – just watch out for the…. hah…… wind."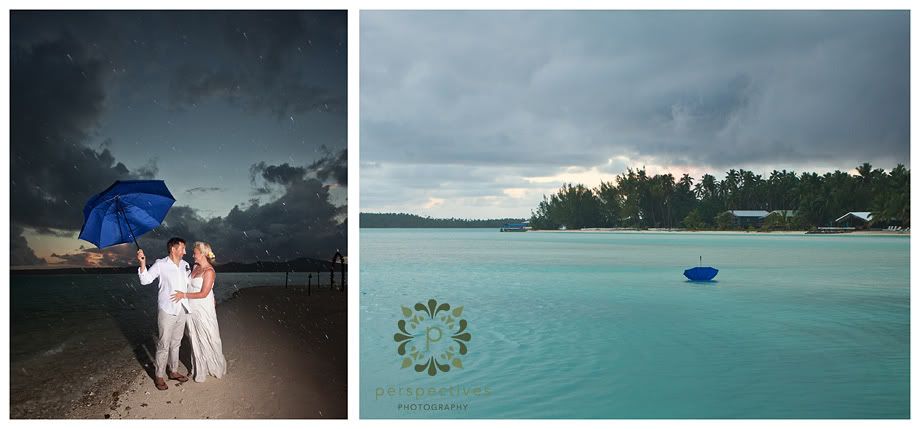 If you've enjoyed these images – head along and "like" our Perspectives Facebook Page – where you can stay updated with all our latest creations.
Jason & Rebecca – thanks so much for having me along to share in your special day!
Enjoy these images – plenty more to come soon.
Isaac.