2nd Feb – More from Matt & Tamzin's wedding
Hi guys, Here are a few more shots from Matt & Tamzin's wedding at Woodlands in Hamilton.
I've been enjoying using half-toned sepia recently – where I use a sepia wash over the image, but still retain some of the original colours – it works really well when there's lots of green in the image, and Woodlands has green aplenty!
Enjoy the photos, and check the recent page for their online gallery – coming soon! Isaac.
We snatch up promising talent young around here – this young man got to replace his little yellow plastic camera & take a shot on the one I was using!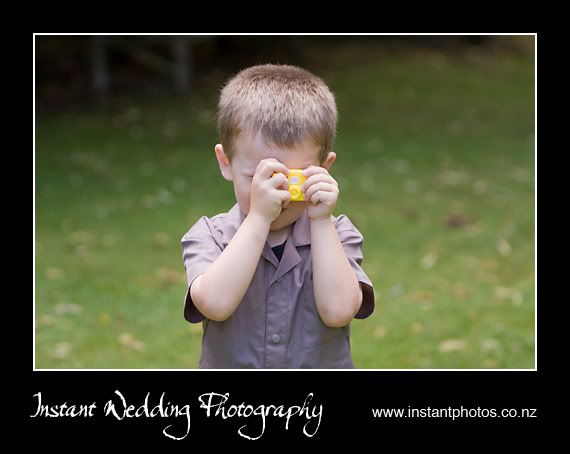 Since in New Zealand the copyright of the image belongs to the photographer, which is interpreted as the one who presses the shutter – it's only fair we give him credit on his shot!