Woodlands Gordonton Wedding Photos – Aimee & Philip's sneak peek!
Hi guys,
A couple of weeks ago, we had the pleasure of photographing Philip & Aimee's wedding out at Woodlands, in Gordonton. The weather was perfect – just enough cloud to make for some dramatic & moody skies… and enough sun to keep us warm!
Throughout the day, it was apparent just how much thought, time, and effort had gone into planning the finer details of the day. The end result was Woodlands looking spectacular, and some really cool personal touches.
Here's a little peek at the day, through our eyes.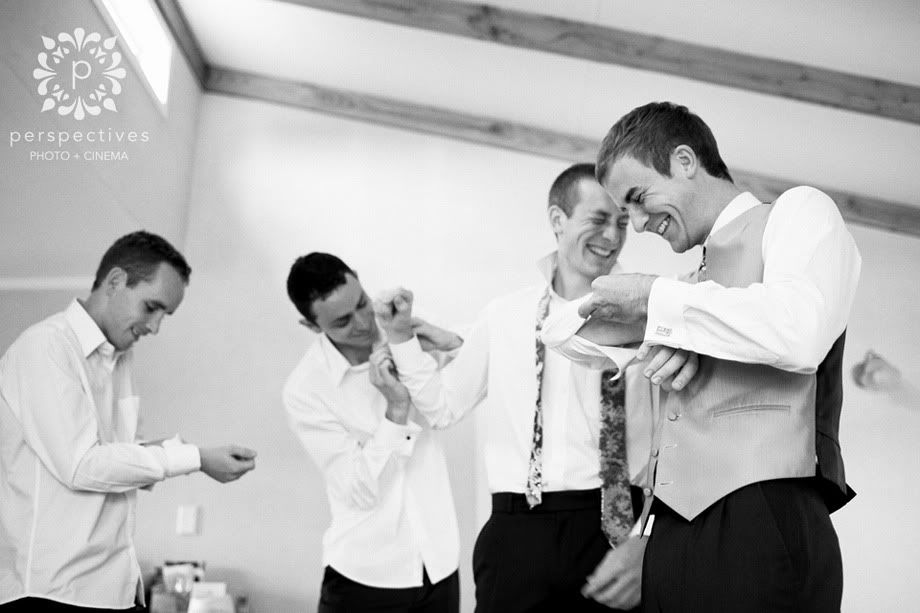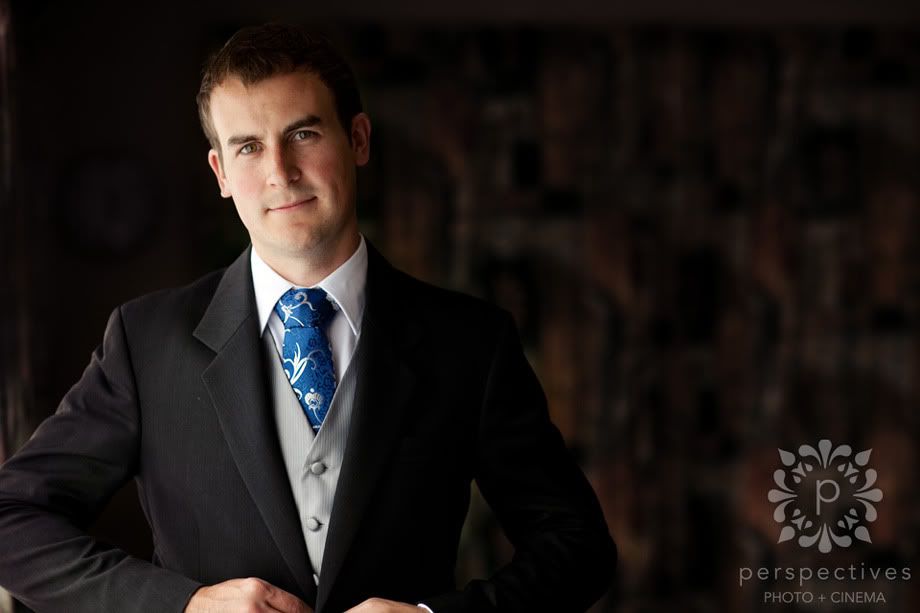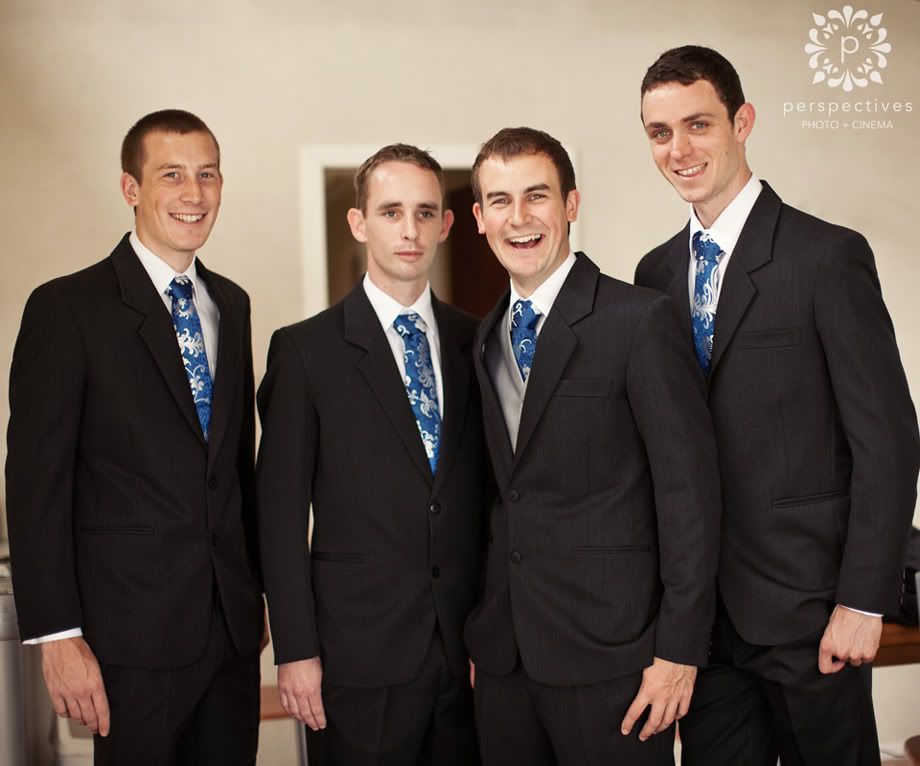 Aimee was telling us how she & Phil had been sitting for days, cutting & stitching 100 yards of these bunting flags! The girls were excited to arrive out at Woodlands and see the the fruits of their labour.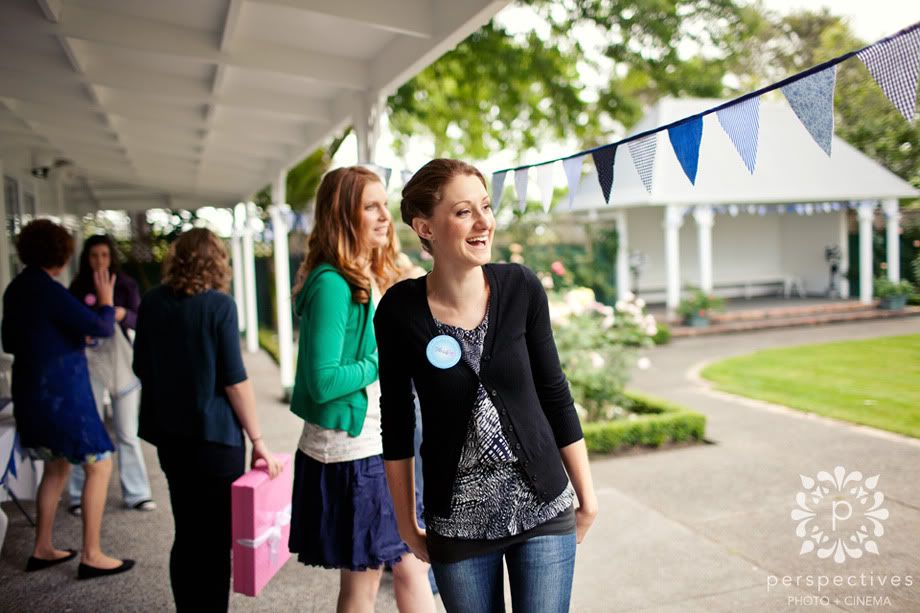 We love this.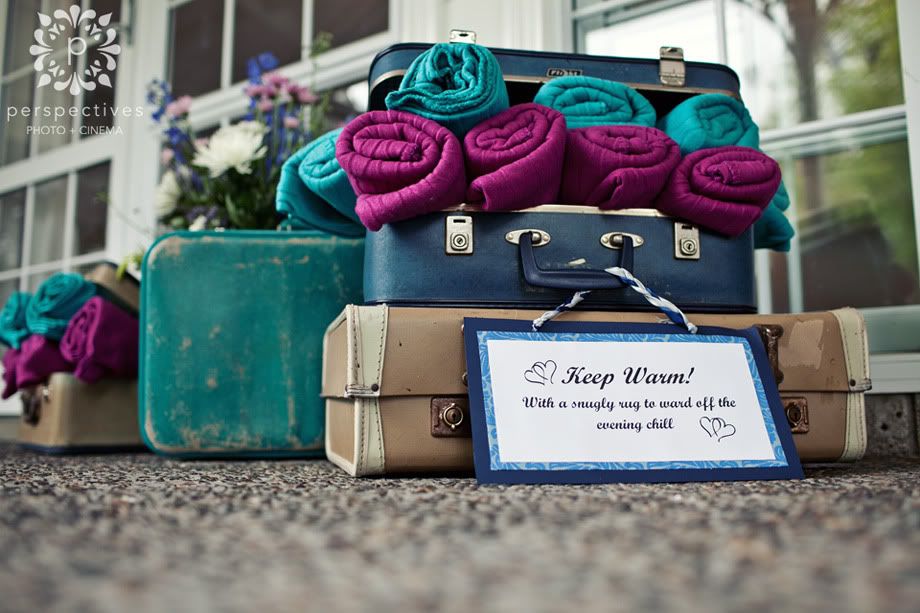 When we walked into the room and saw Aimee's dress hanging there… we were pretty blown away. Her John Zimmerman couture gown was one of the most gorgeous that we've seen. The lace, detailing, everything… just perfect.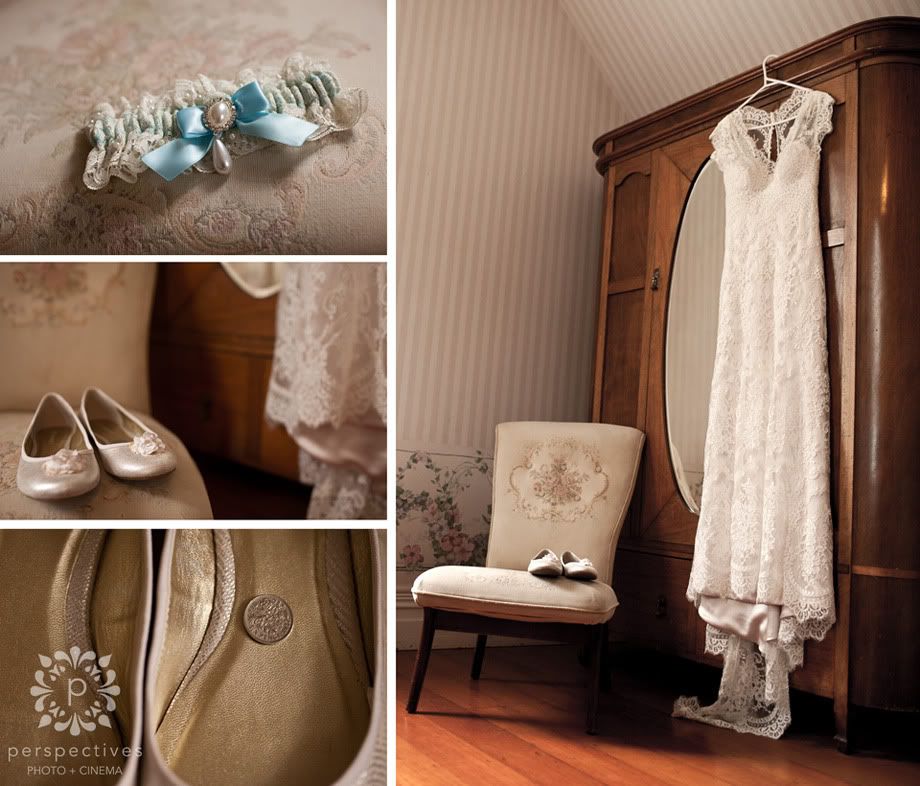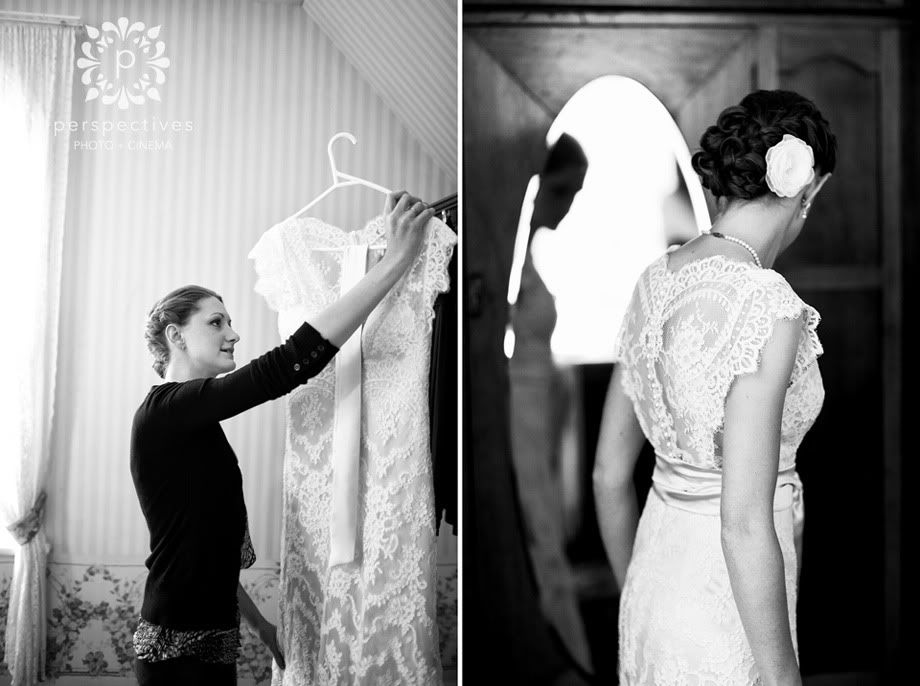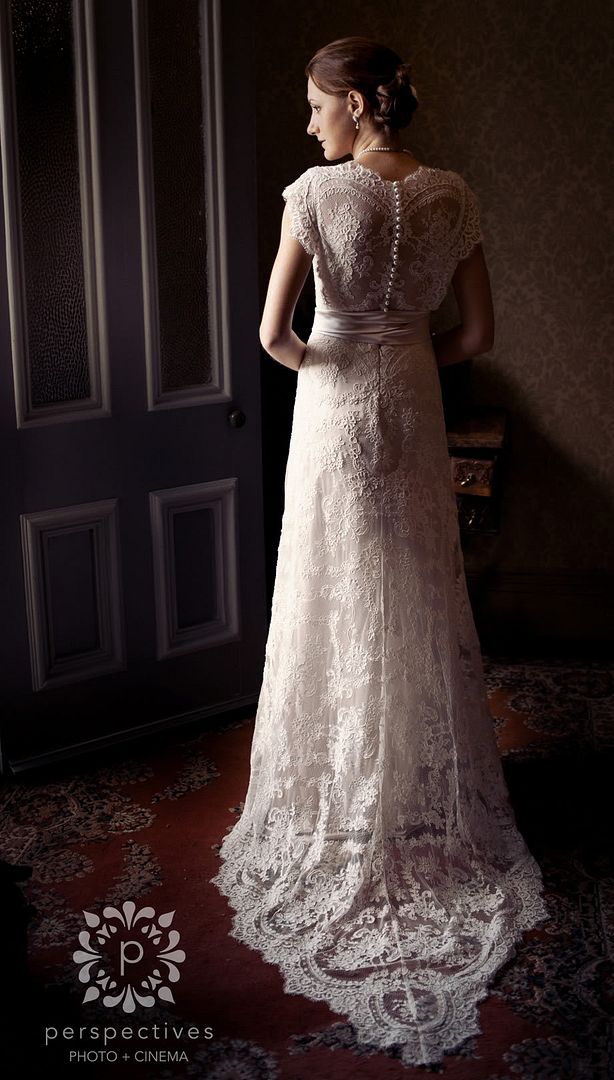 One of the best things about getting ready in the room above where you're getting married… is peeking out the window to watch guests arriving!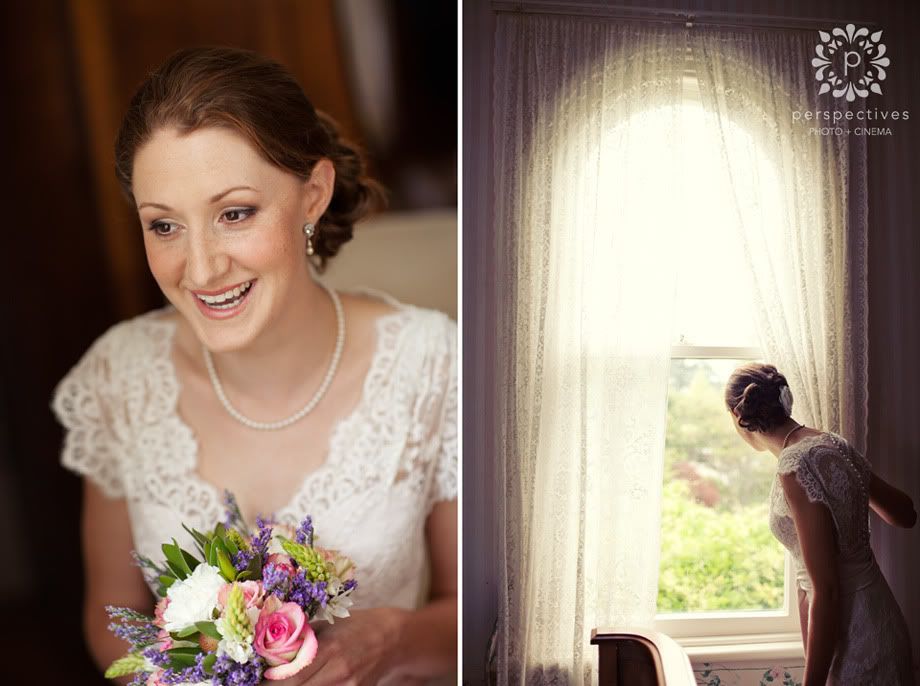 This walk takes only a few seconds… I wonder if it feels longer, or faster, when you are walking with Mum & Dad to either side, towards your friends, family, and fiance…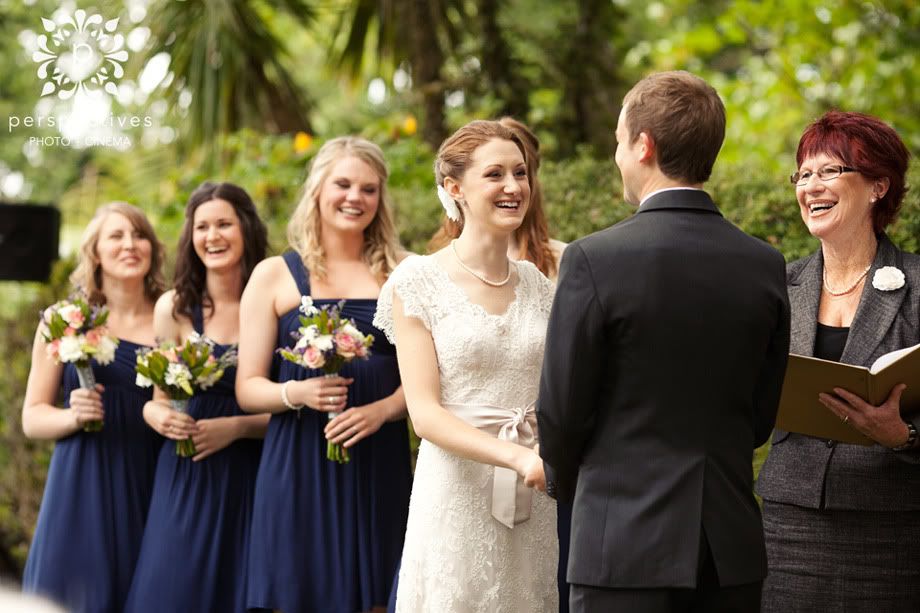 This is the reason why Phil & Aimee could possibly be the world's cutest couple. Just during one of the readings at the ceremony…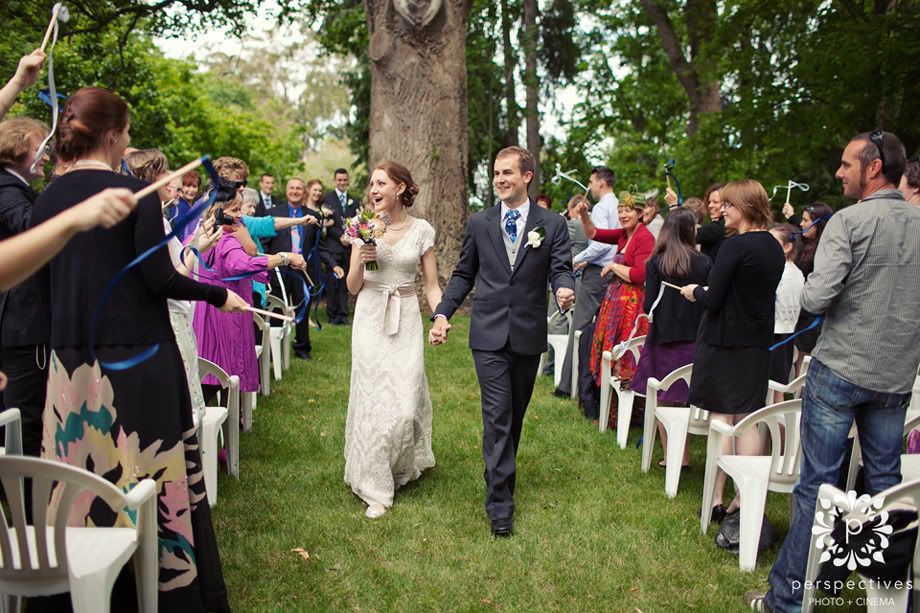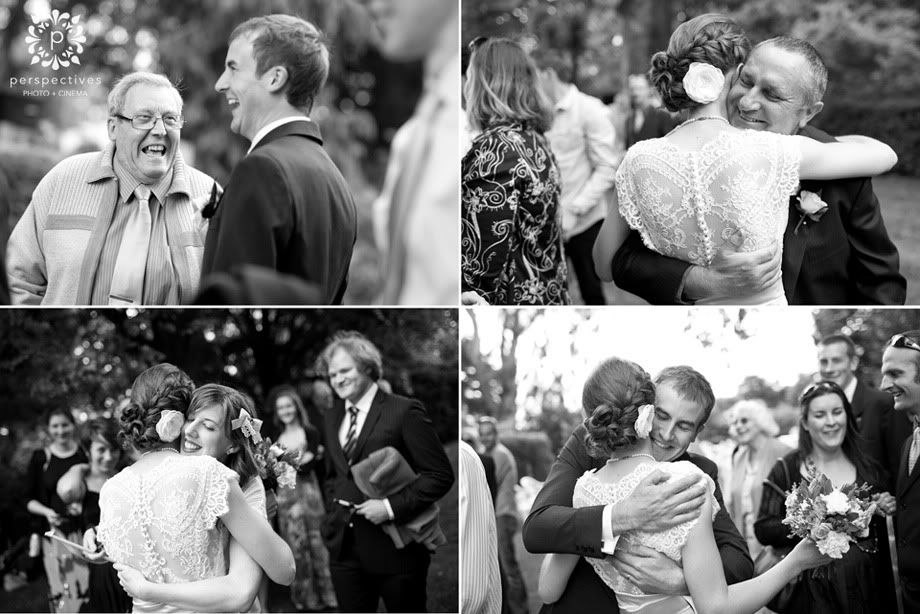 For their bridal party photos, we wandered around the beautiful grounds at Woodlands..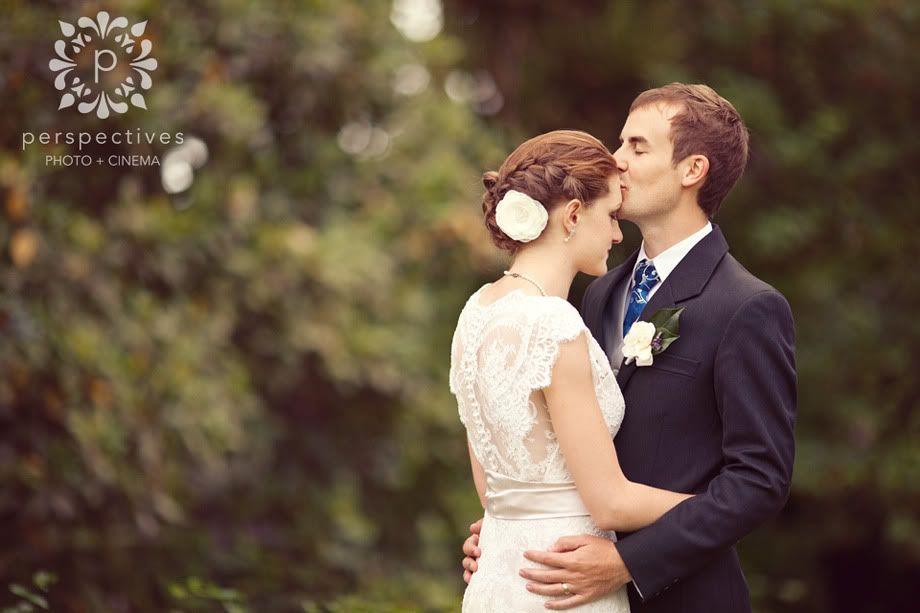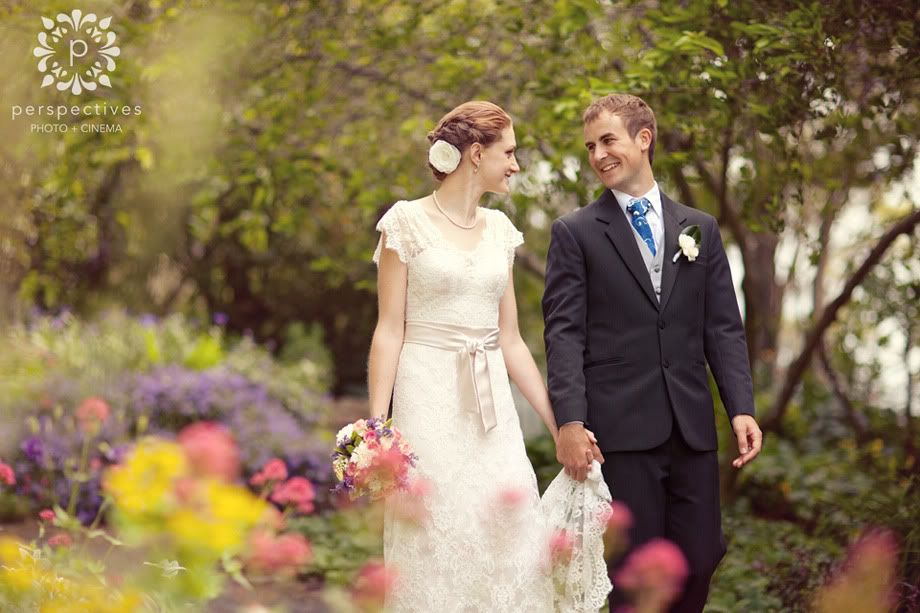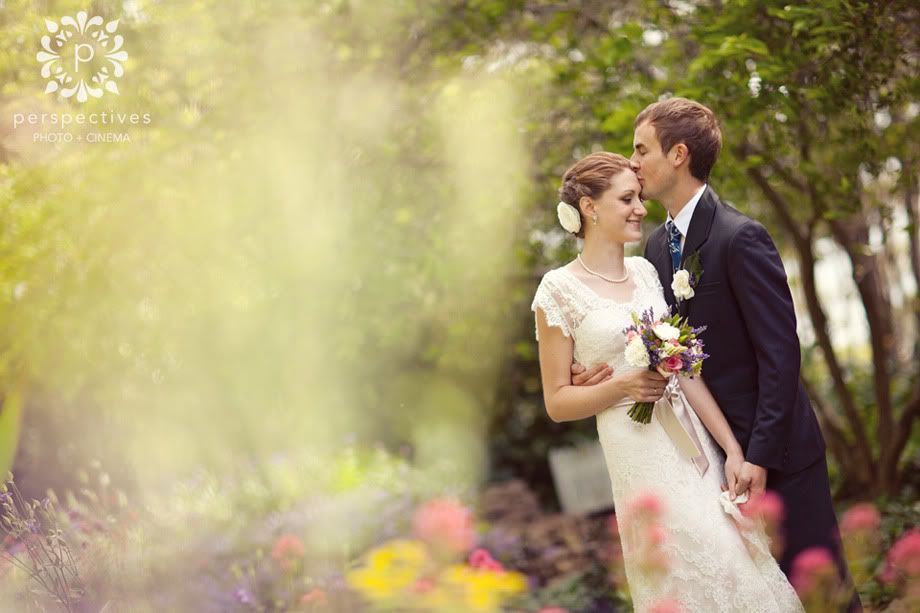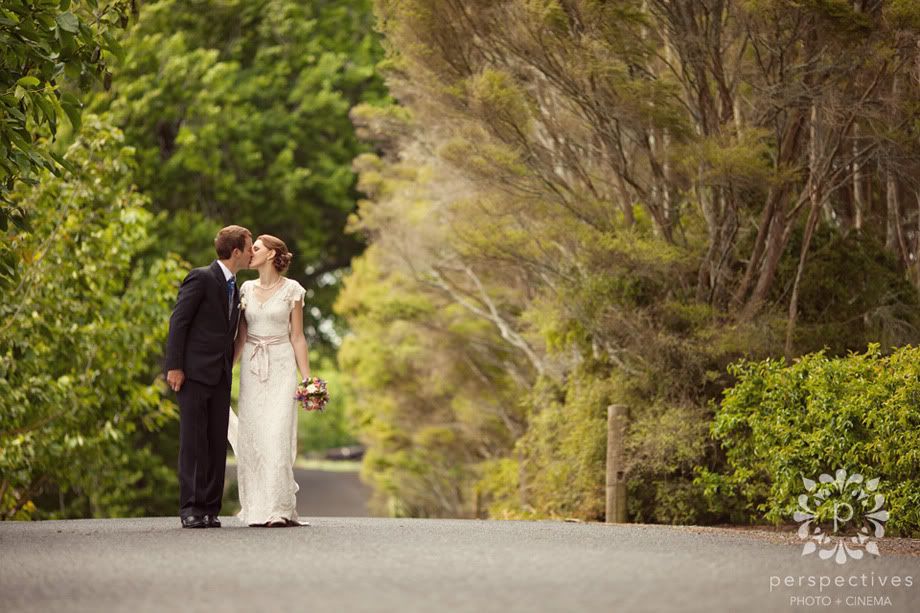 And then across to a nearby field… where we found some swishy grass… and the dramatic clouds came into play!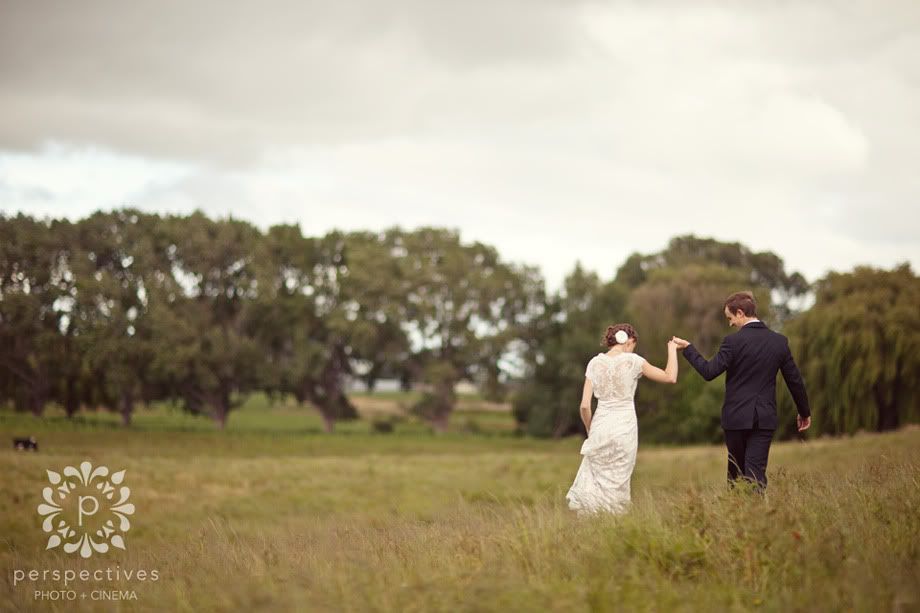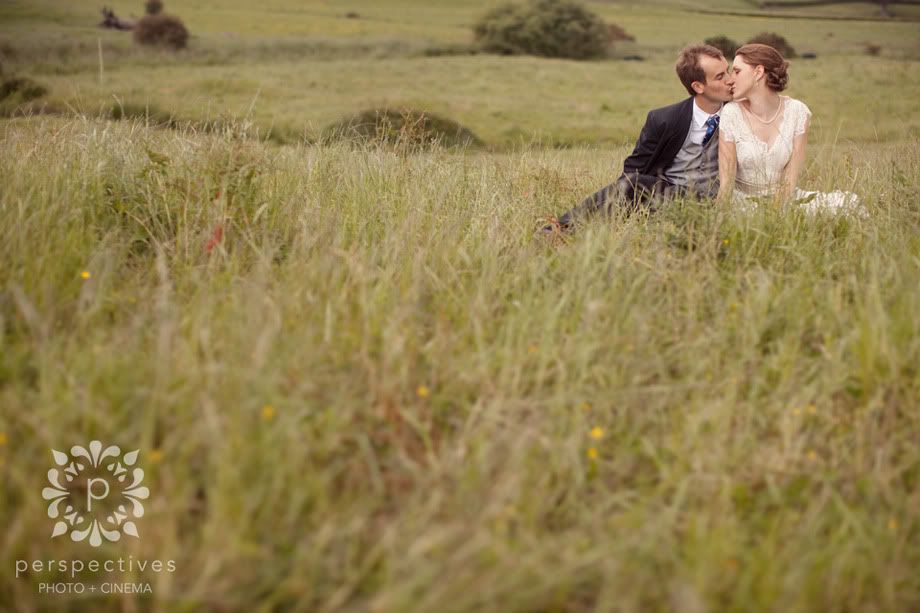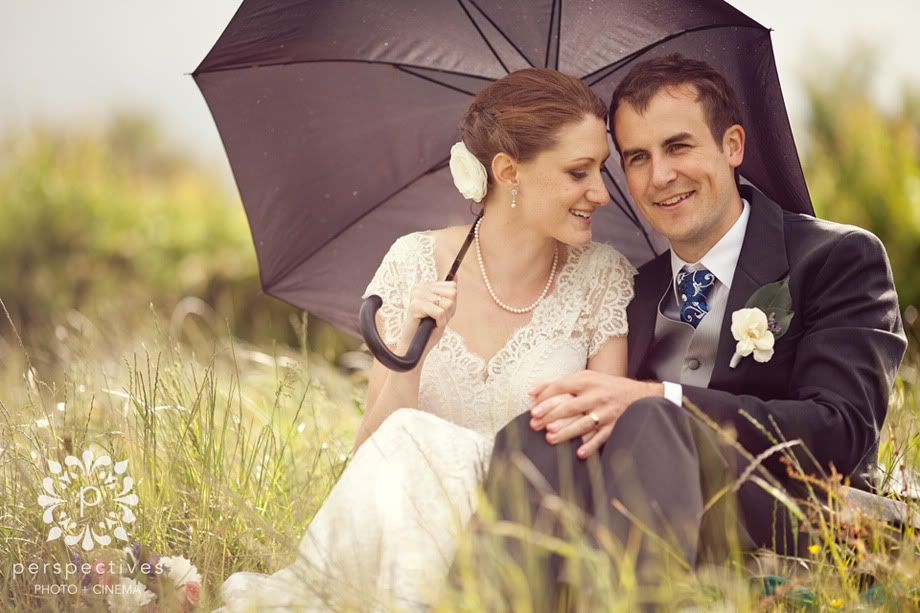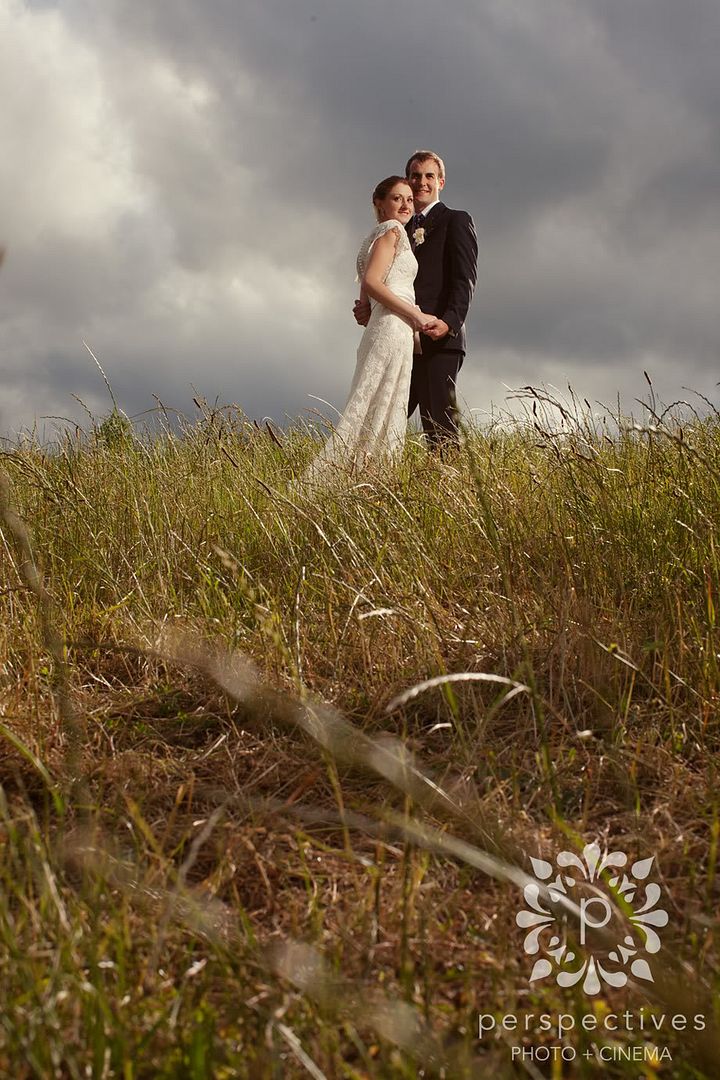 Back to Woodlands… where their beautiful reception awaited… complete with table names that were based on airport codes where Aimee & Phil had traveled together!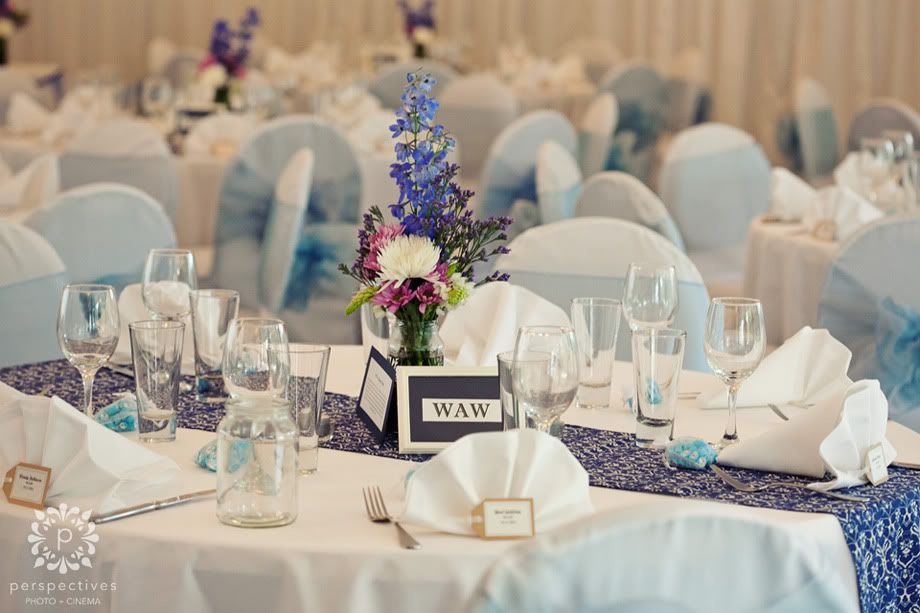 The figurines atop every cupcake were painstakingly hand painted by Phil & Aimee – and the icing on the cupcakes just needed to be sampled, too.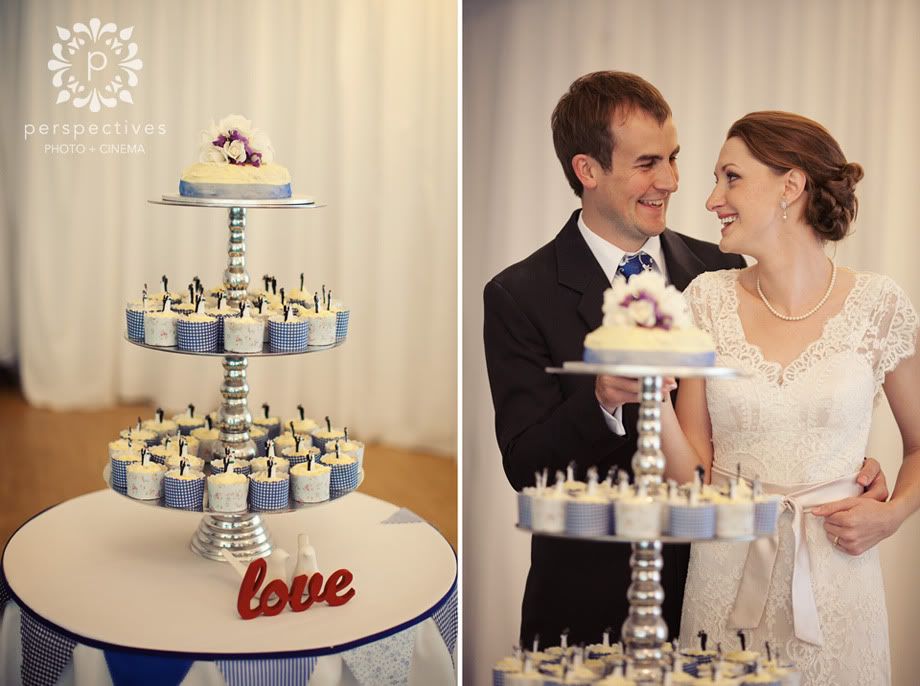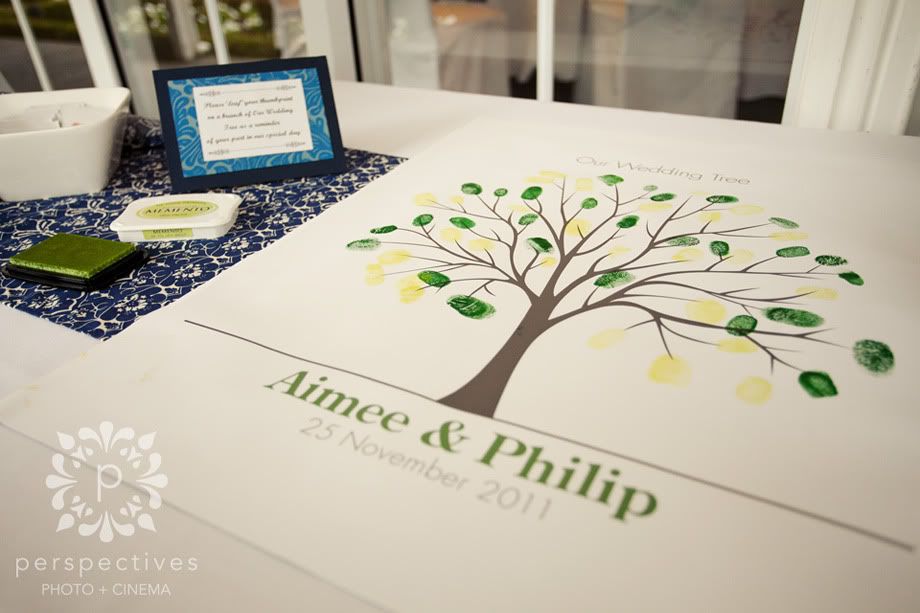 To stay up to date with our latest creations – be sure to head along and 'like' our Perspectives Photo + Cinema page on Facebook.
Congratulations on a beautiful wedding. Enjoy this little taste of how the photos are looking – there are many, many more to follow!
Isaac, Amber, and Holly.