Waikato wedding photographers – Sam & Mark's gorgeous Windy Ridge wedding!
Hey guys,
We've finished all the editing of Sam & Mark's wedding day – and wanted to share a few more of their gorgeous wedding images with you 🙂
Amber wasn't available to shoot on the day, and I was lucky enough to have our good friend & fellow NZIPP member Karyn Flett come along for a rare appearance (these days) at a wedding! It was awesome to see another person's take on the day. Thanks K-Flett for helping out – you're a legend!
Everyone got ready at a cute little B&B in Karapiro (the 'Oar & Paddle') – so we did all the bridal party location photos prior to the ceremony. I like that there's actually an oar (or is it a paddle?) on the wall, too!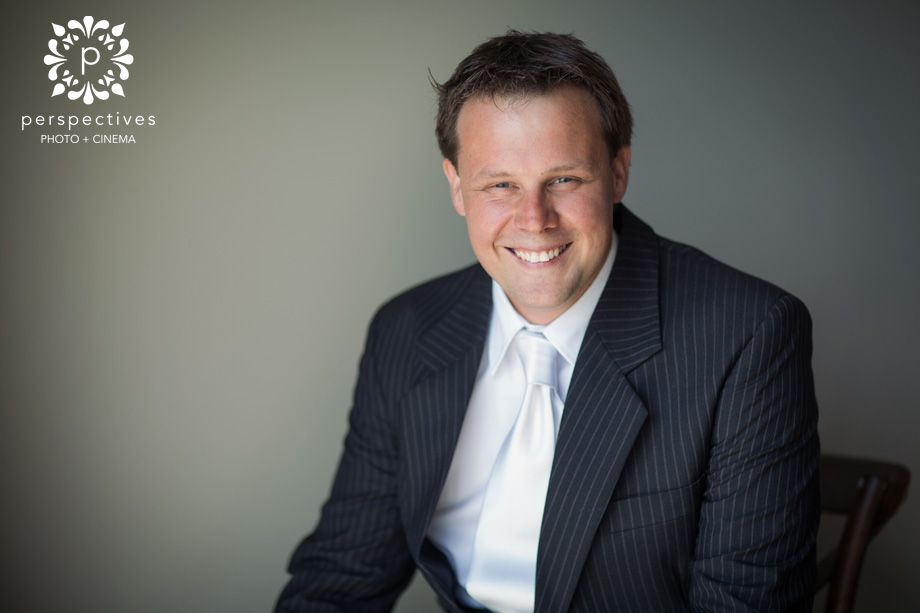 Their immediate families all came out to the B&B too, to have the family photos done. The spot I picked out was on the lawn, overlooking the lake. Mark's pride & joy pretty much qualifies as family, I think… so we snuck that onto the grass too. Sssshhhh.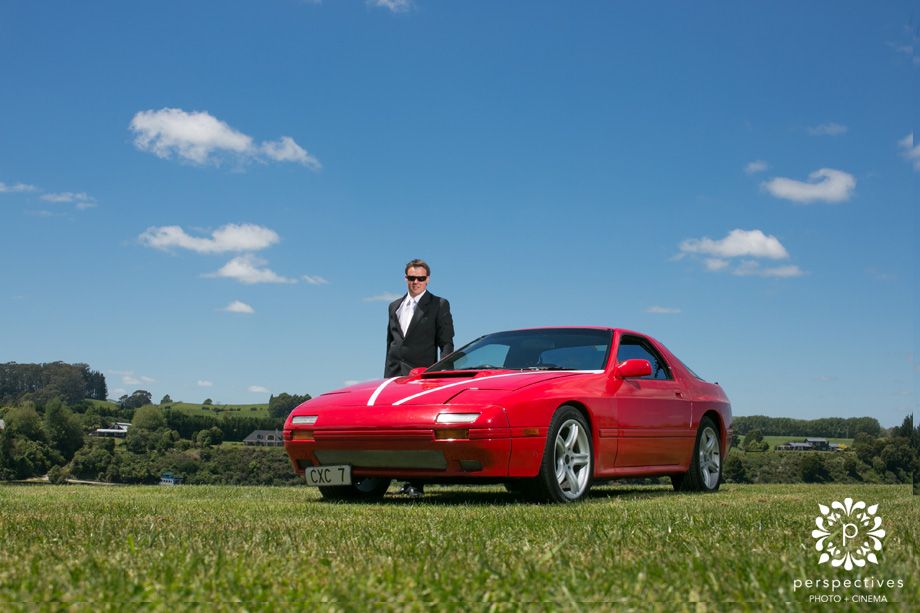 While all this was happening, the girls had arrived from the salon, and were getting ready in the room next door. Once Karyn & I were ready to get into their portrait shots, we needed to keep herding / screening all the boys & family out of the way, so no-one caught a glimpse of Sam in her wedding gown before it was time!
Love the yellow shoes (which matched the boys' yellow socks)…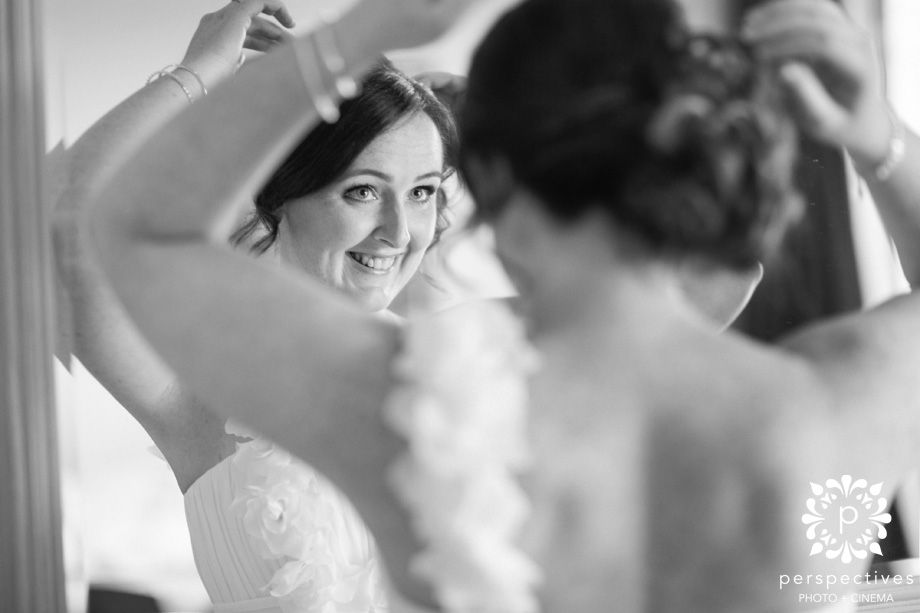 At some point earlier in the day, I had noticed that the floors were so polished that they actually had a really cool reflection. I spend a lot of time on a wedding day lying flat on the ground trying to find an interesting angle – and here's no exception.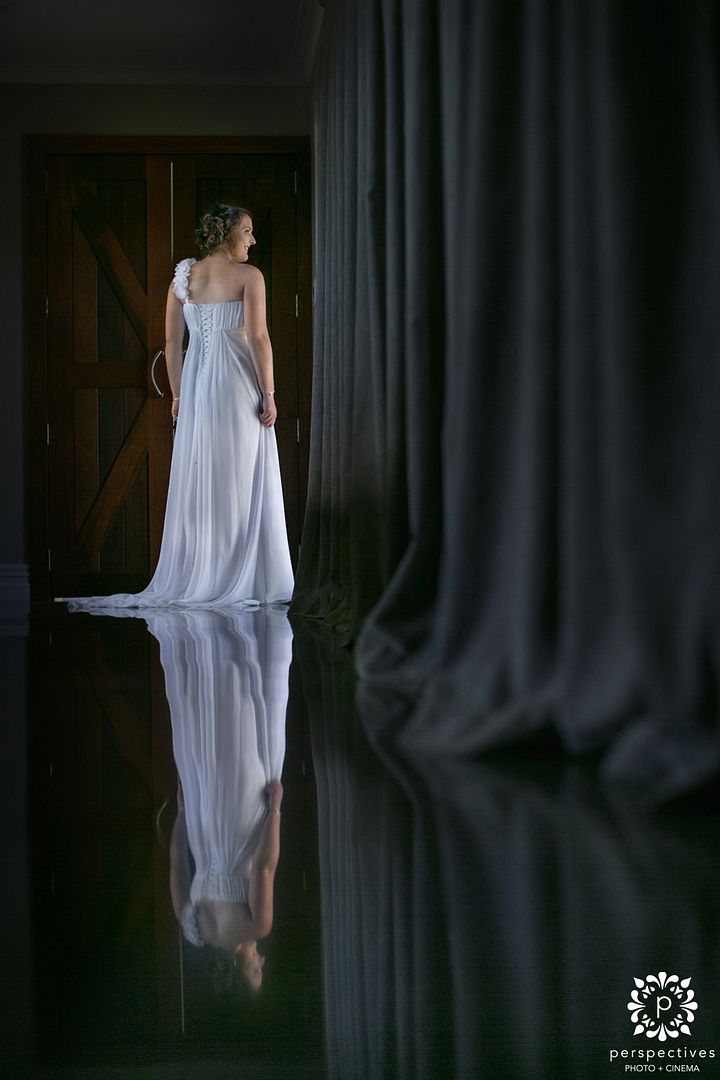 It was time for the big reveal. We tucked ourselves into corners – and captured the moments as they saw one another for the first time. I love the look of anticipation!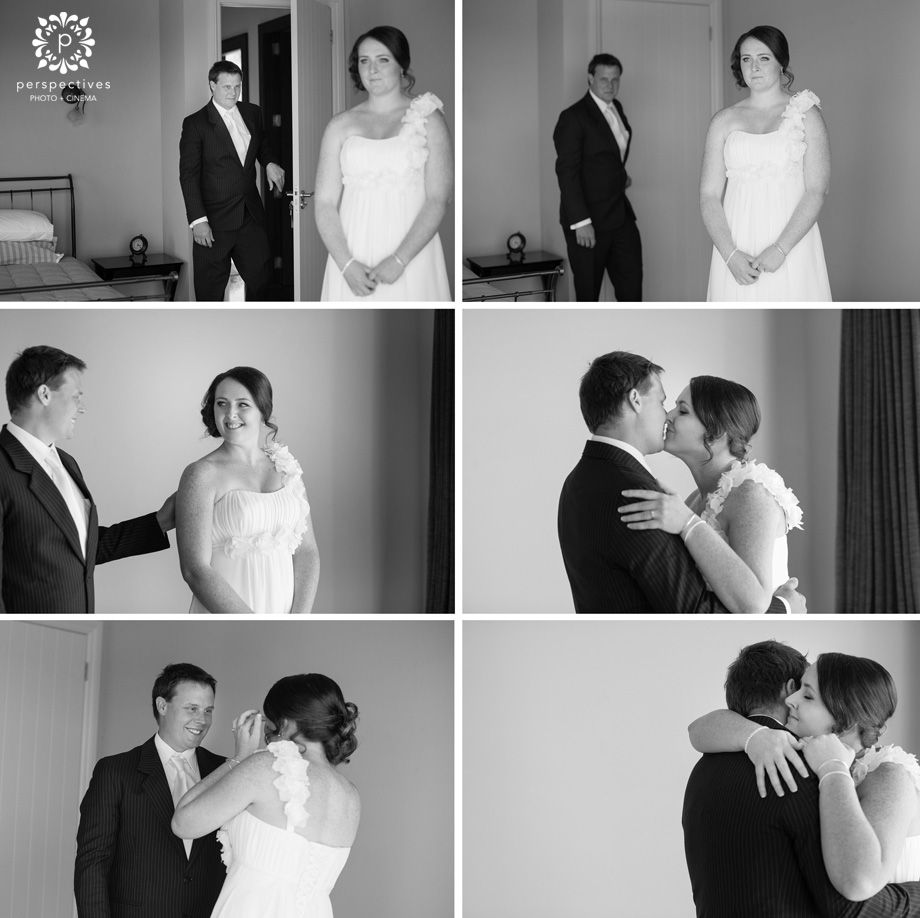 Love this shot of Karyn's – working that yellow!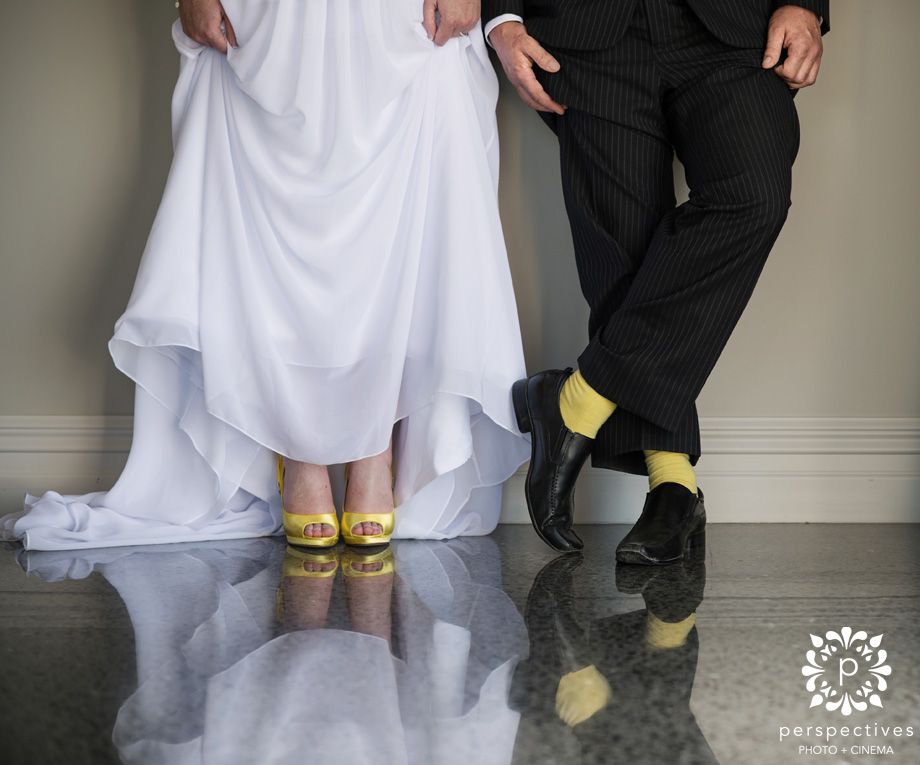 We headed out with the bridal party for a few shots down at Karapiro – it was so bright & sunny, which isn't good for squinting.. but is great for really blue water / skies!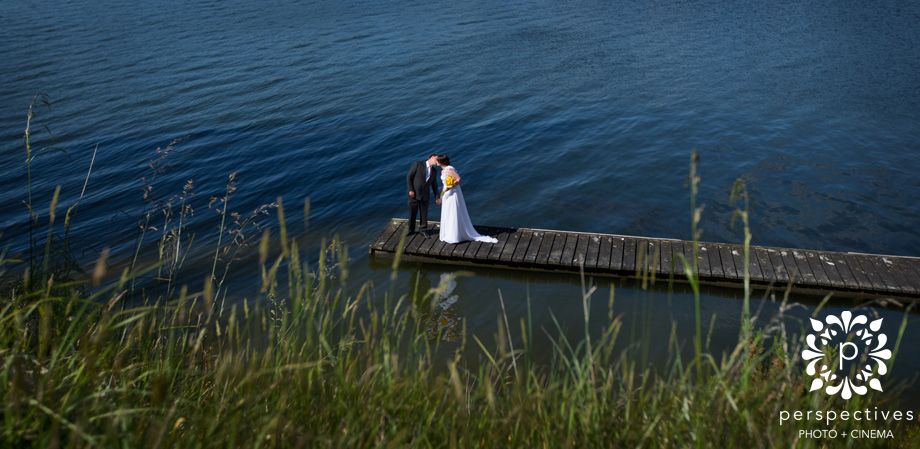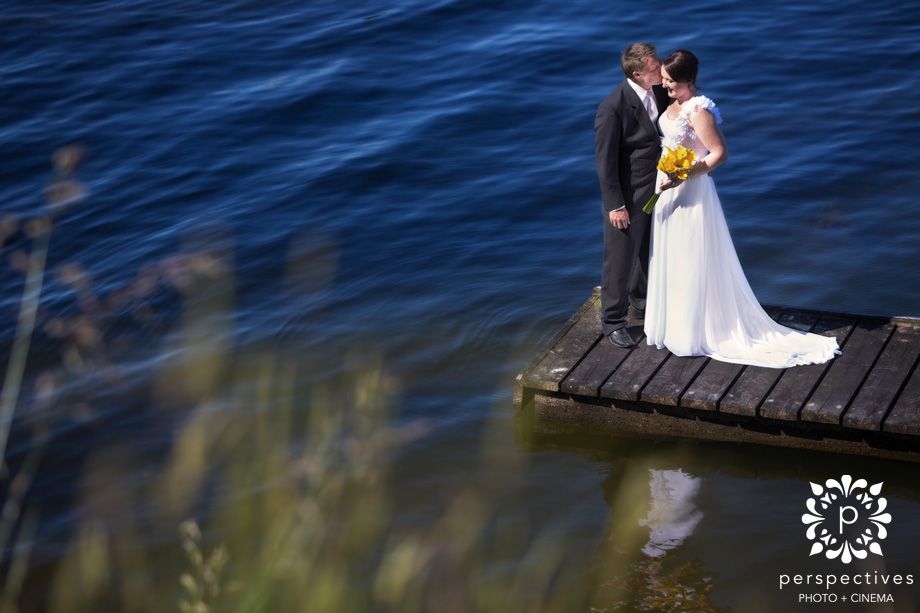 Up in the shade of the trees, it was a little cooler, (maybe only 29 degrees) so we made sure everyone was snuggled in nice and tight. Huddle for warmth. Essential survival skills.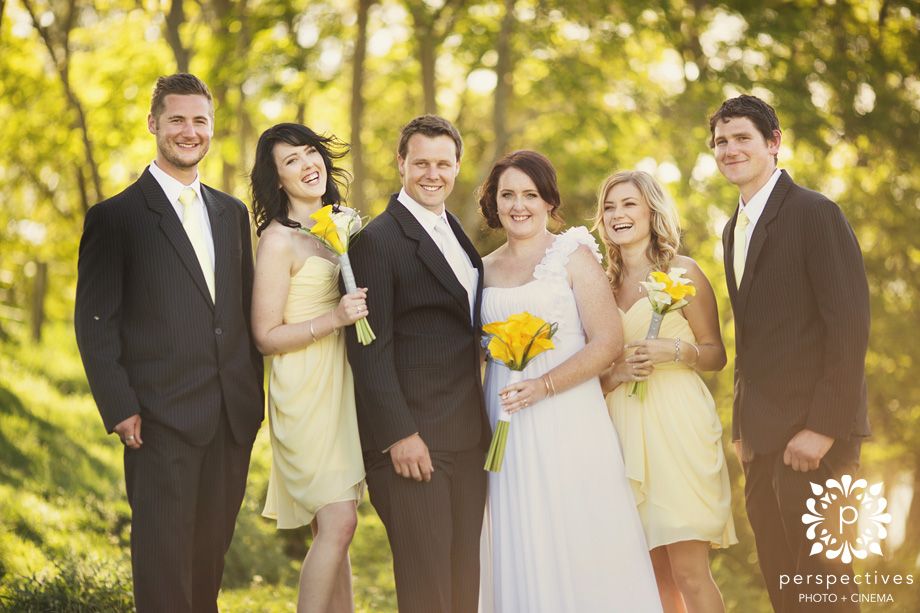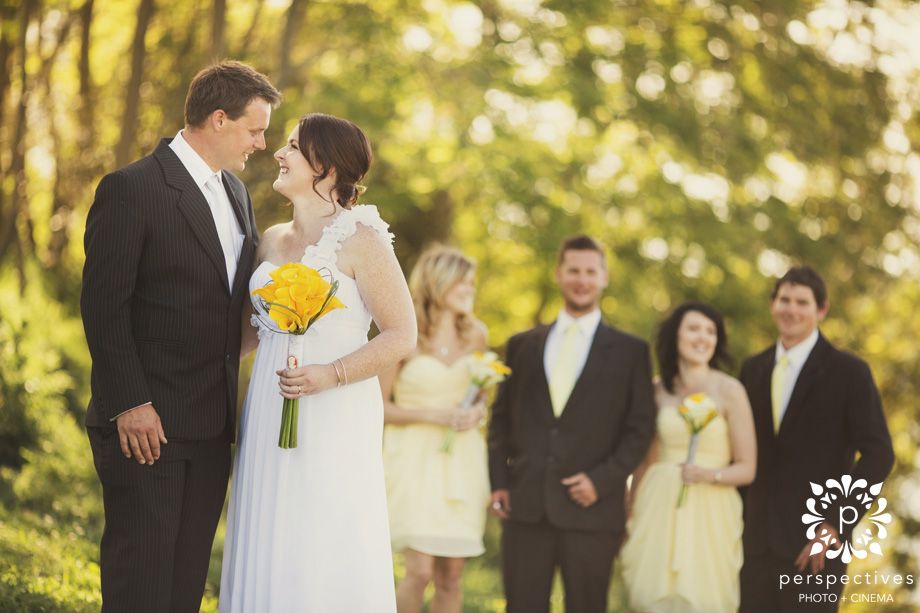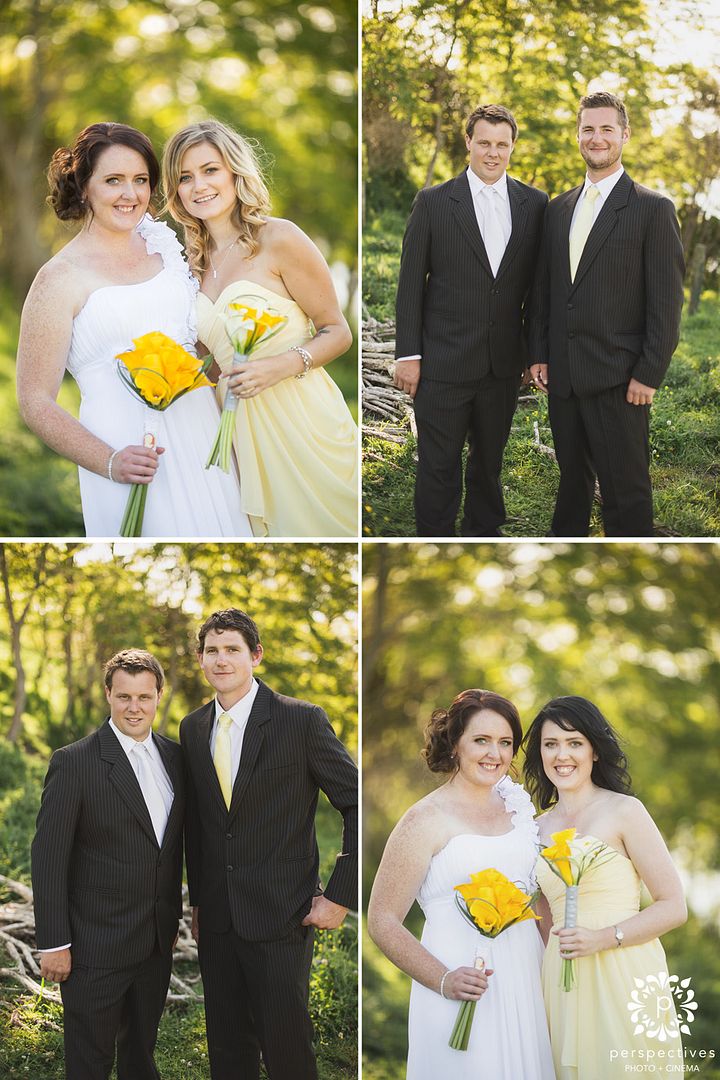 We saved one last location for just Mark & Sam. While scouting this one, we actually nearly crashed the car… driving along at 100 kph when suddenly we see this little driveway… cue slamming on brakes, a quick reverse, and the hunt to find the owner for permission. Great success!
I love the difference here of shooting some images with flash, and others natural light. It really does make it feel totally different. Variation without even needing to move places!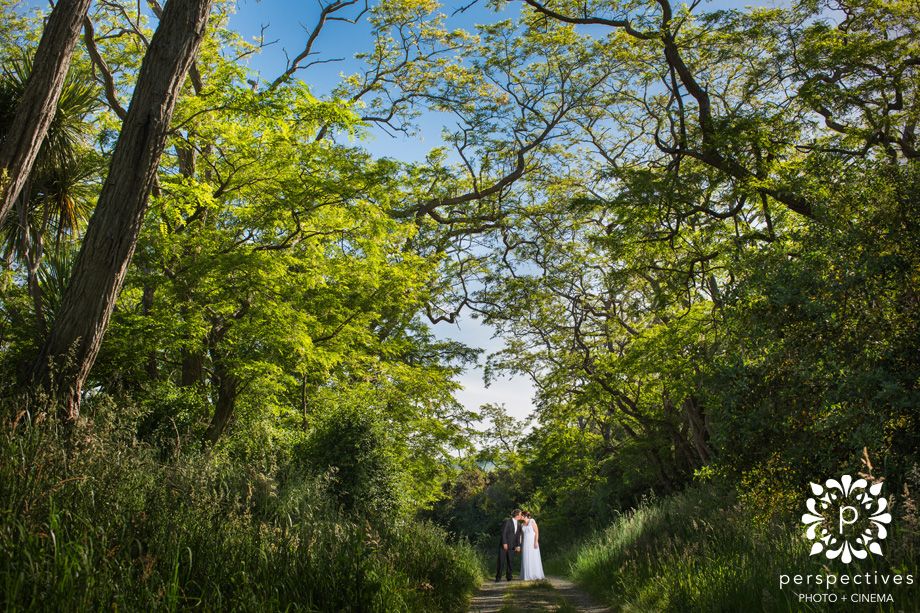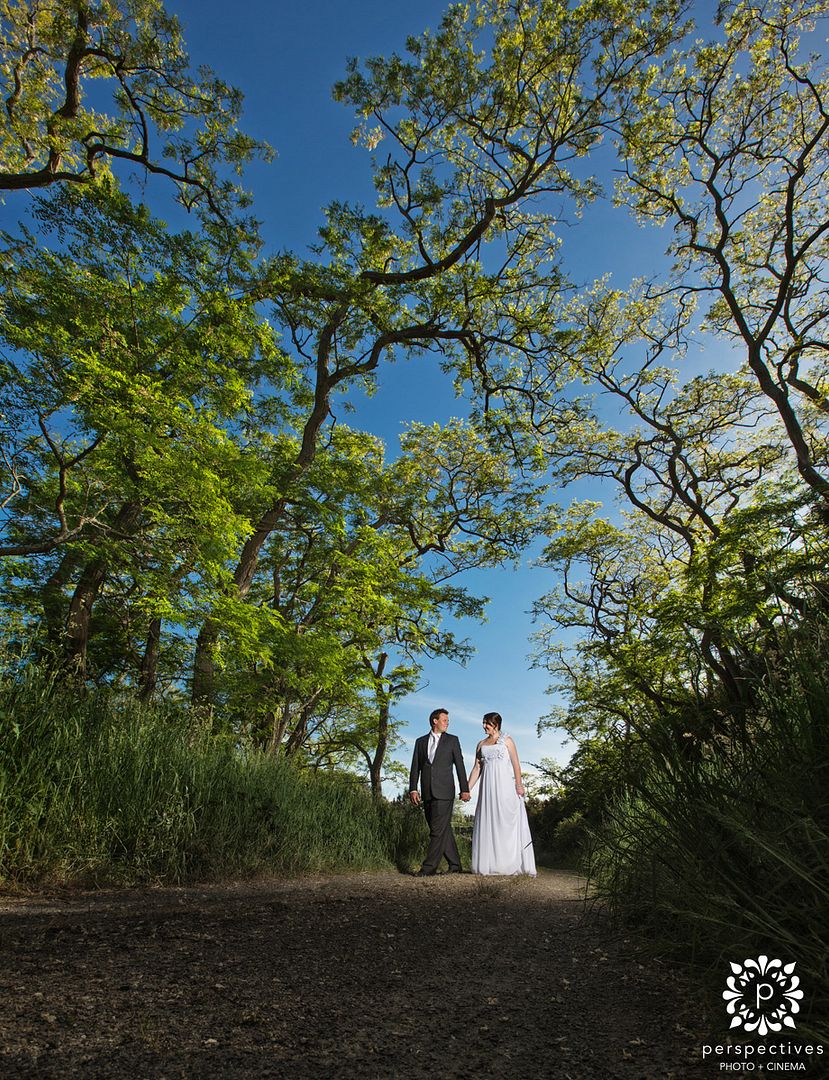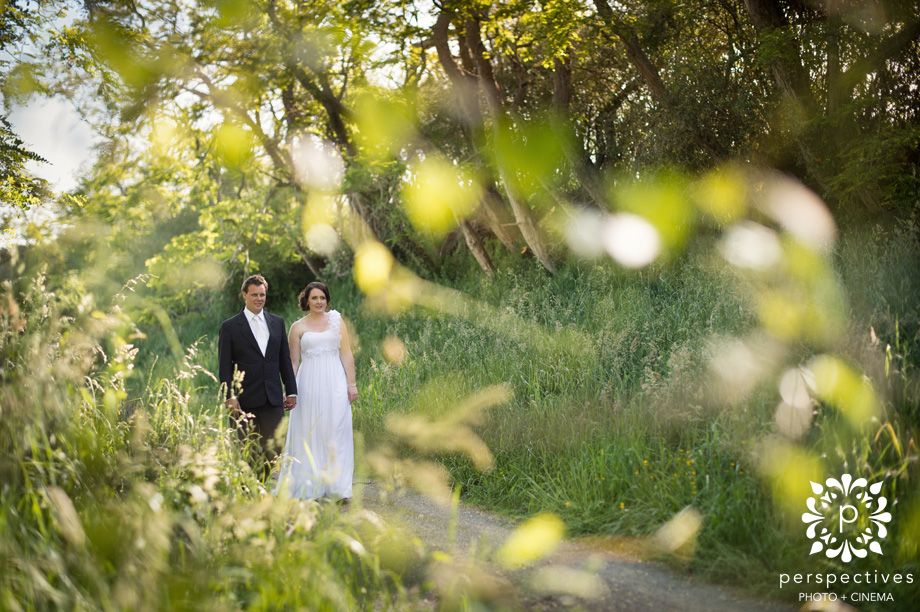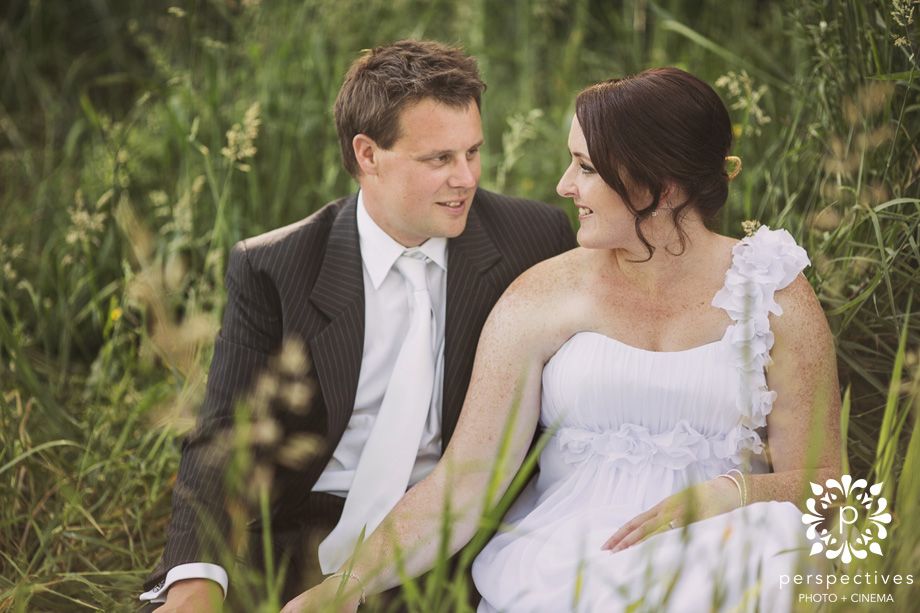 Out at Windy Ridge in Ohaupo… I saw my sister & her husband. I knew they would be guests… but it was still surreal to walk around a corner & see them! Sorry guys, you didn't make the blog post cut 😛
Sam arrived, and it was time to get the show on the road. They chose to have the ceremony at dusk – which was beautiful!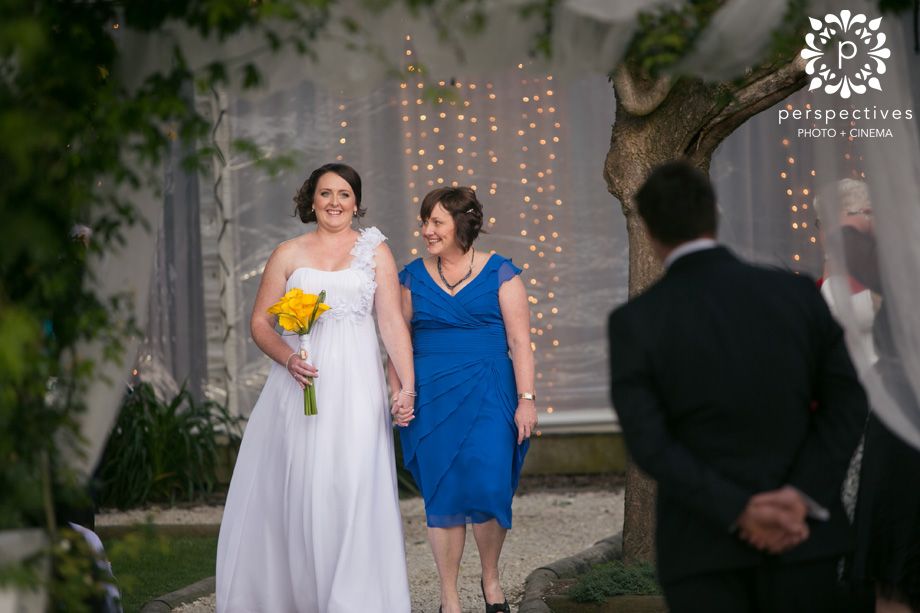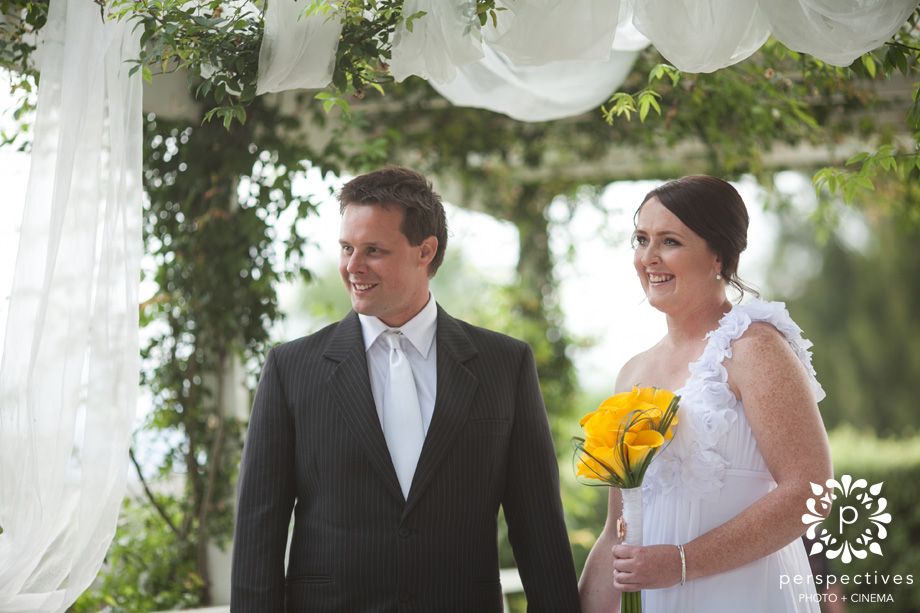 I love that a single photo can have a story attached. When I was editing the wedding, I saw this one and thought "why the HECK is there one random photo of a plane in there?". Then I remembered – it must have just taken off from nearby Hamilton airport.. and flew over during the ceremony. It was so loud, all the proceedings stopped for a bit, and everyone looked up and watched this plane fly past.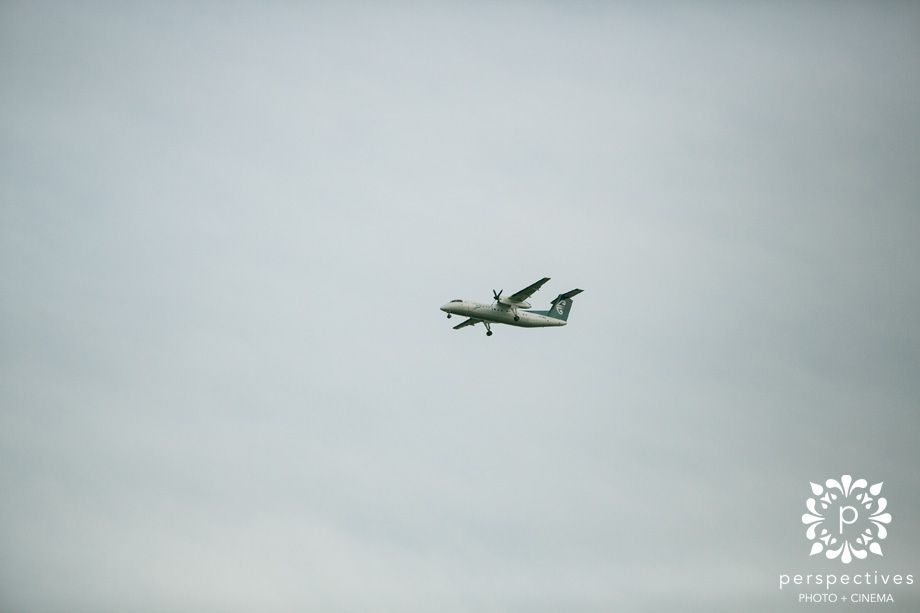 Both Sam & Mark's mothers were specially honoured during the ceremony. That's some proud Mum's right there!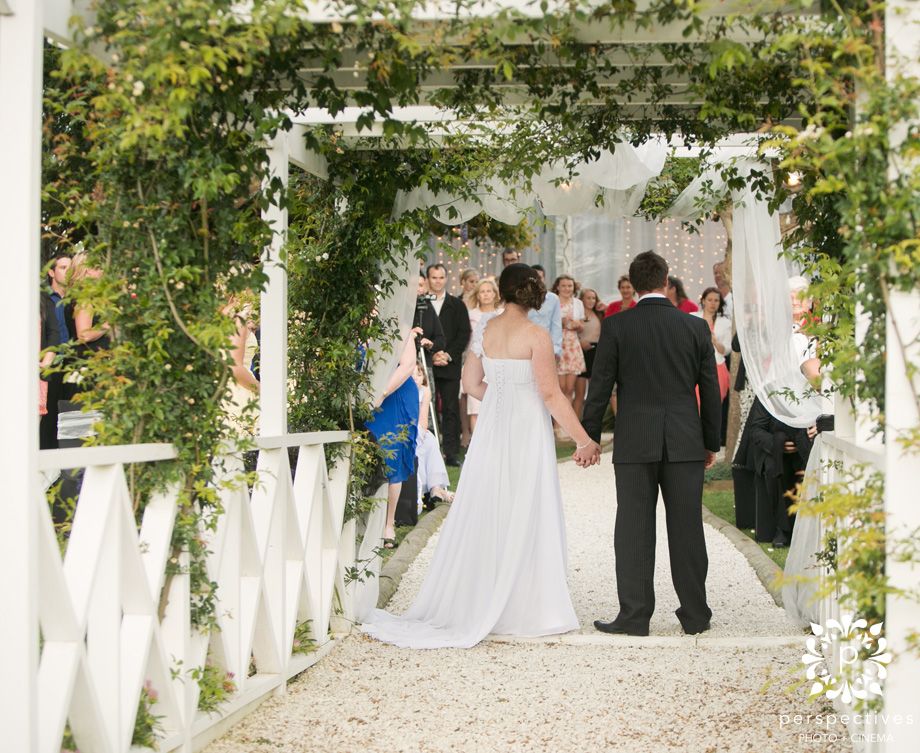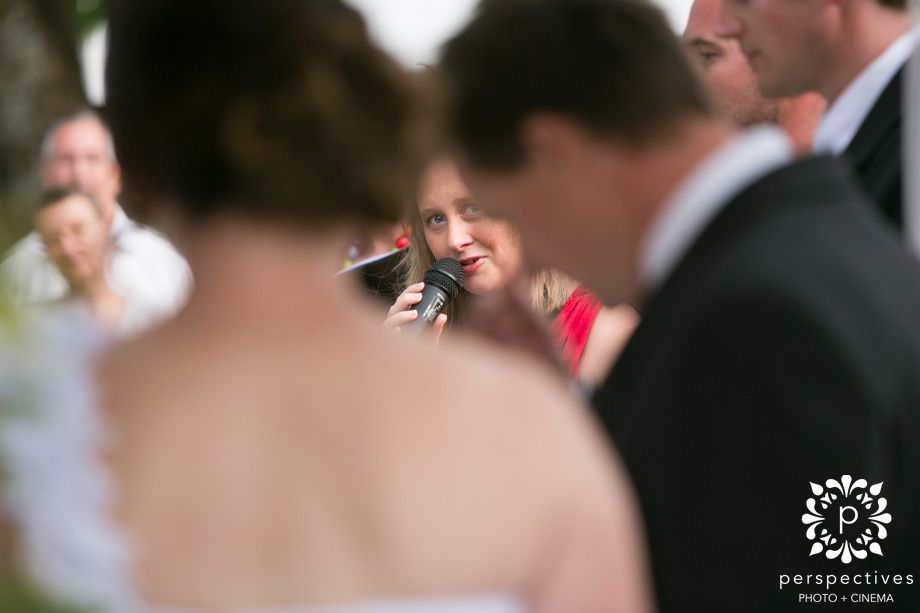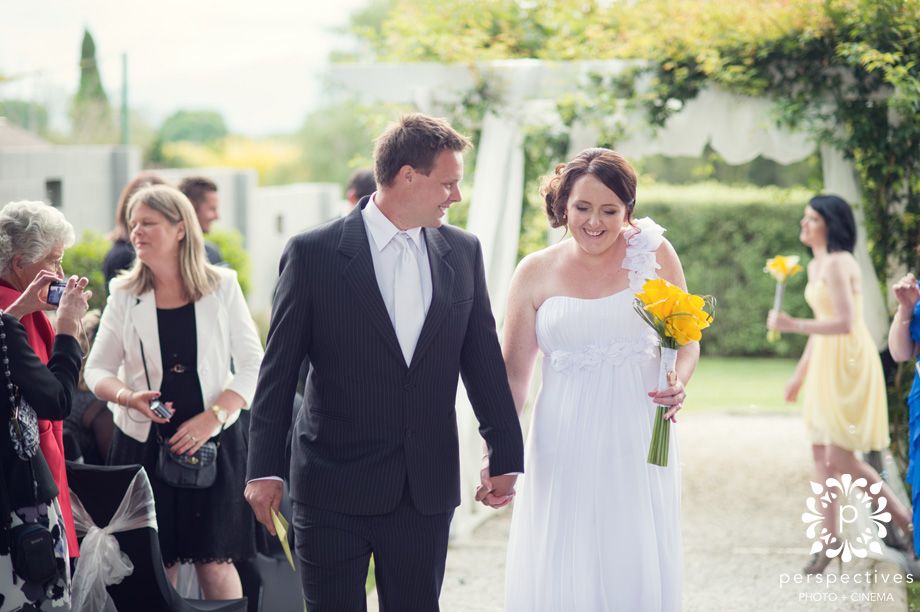 One of the upsides to having a dusk ceremony is that it gets dark soon and with it comes the opportunity get all geeky with our lights. We took advantage of the evening, and got a few parting shots – the fairy lights on the side of the reception building are beautiful… and we roped in a bunch of bubble blowers for a cool finale, too.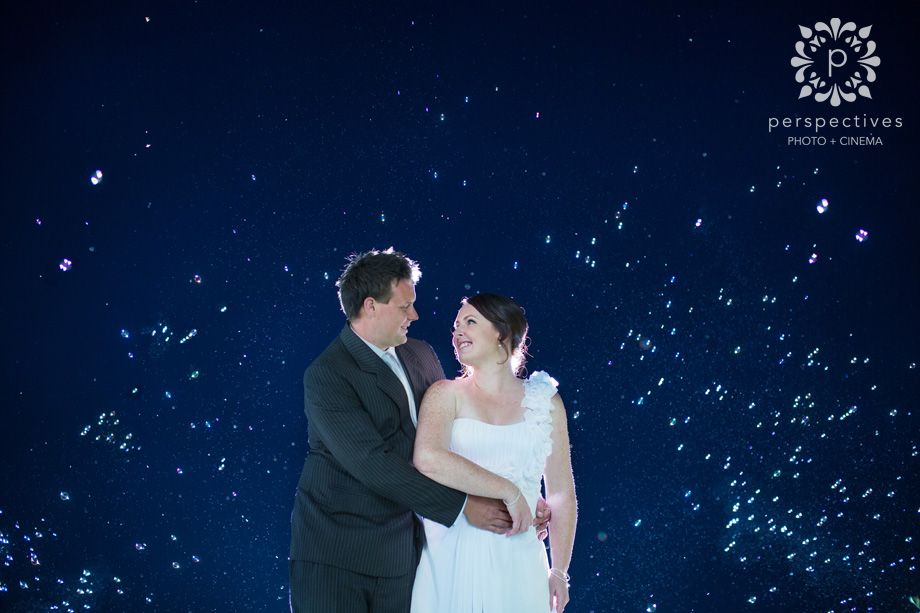 Sam & Mark – thanks so much for inviting us along to share a part in your beautiful wedding day. I'm so excited to start laying these images out into a gorgeous Queensberry album design!
If you've enjoyed these images – make sure you head over and 'like' our Perspectives Photo + Cinema Facebook Page – where you'll see all our latest work pop up.
Until next time 🙂
Isaac.