St George's Epsom Auckland Wedding Photos – Peter & Jocelyn's wedding day
Hi guys,
We've now finished the editing for Peter & Jocelyn's gorgeous wedding day, so we have a few more images to share with you!
In the morning, Amber & Jared headed to the girls place, to film / photograph Jocelyn's preparations. The light coming through behind the dress really pops all the layers out – what a stunning gown!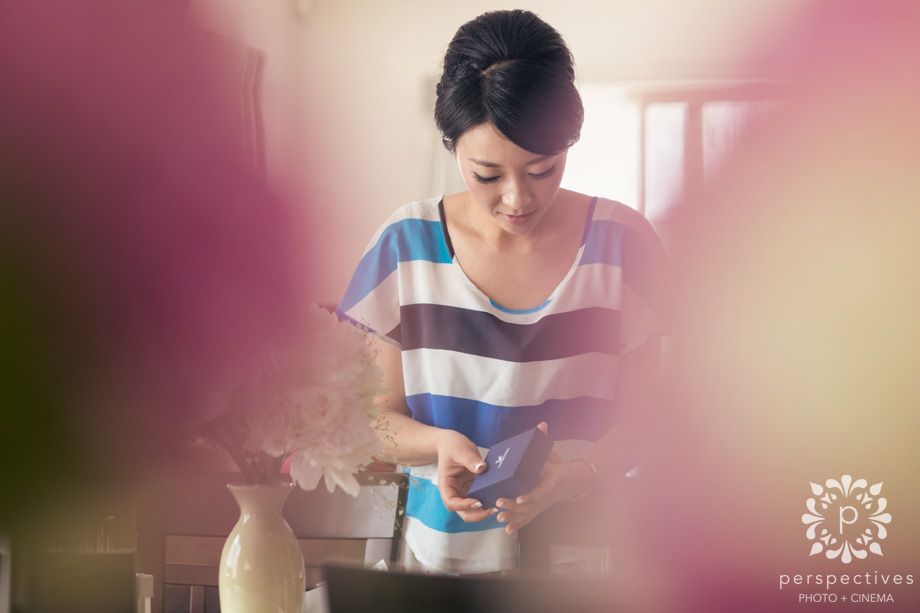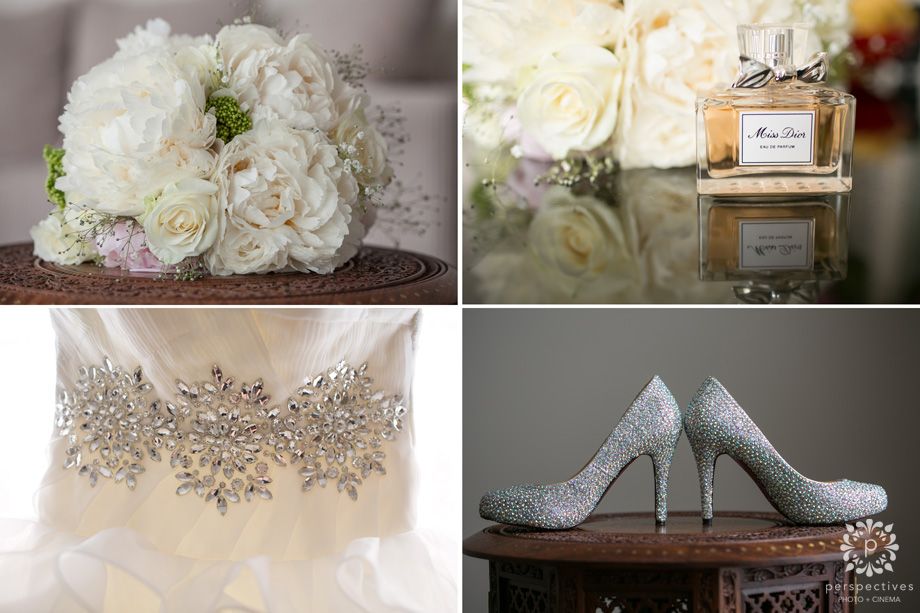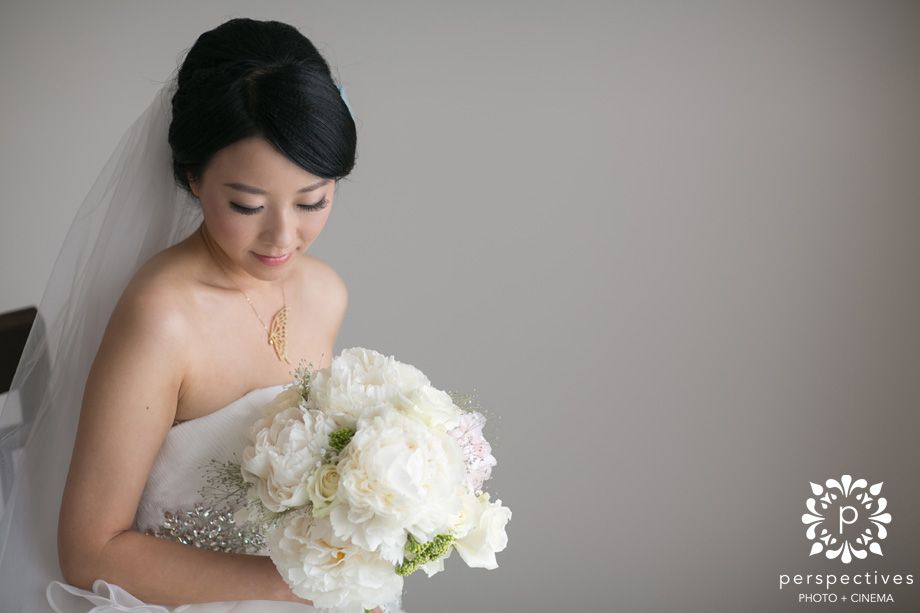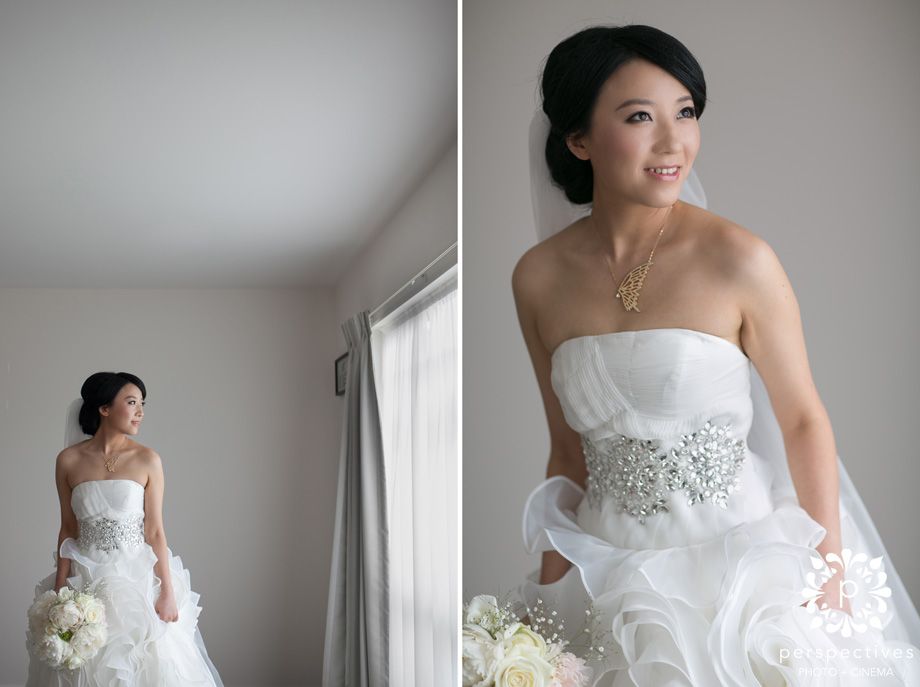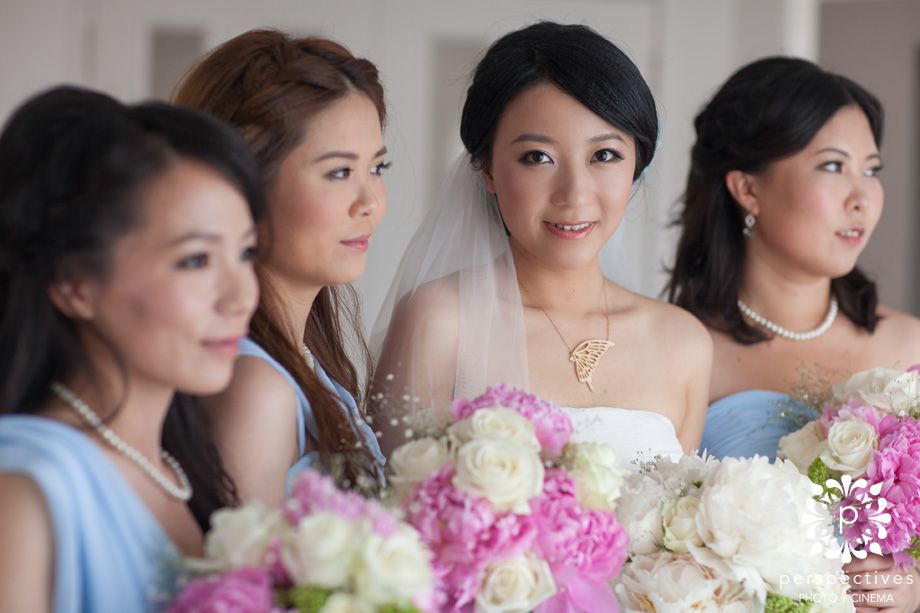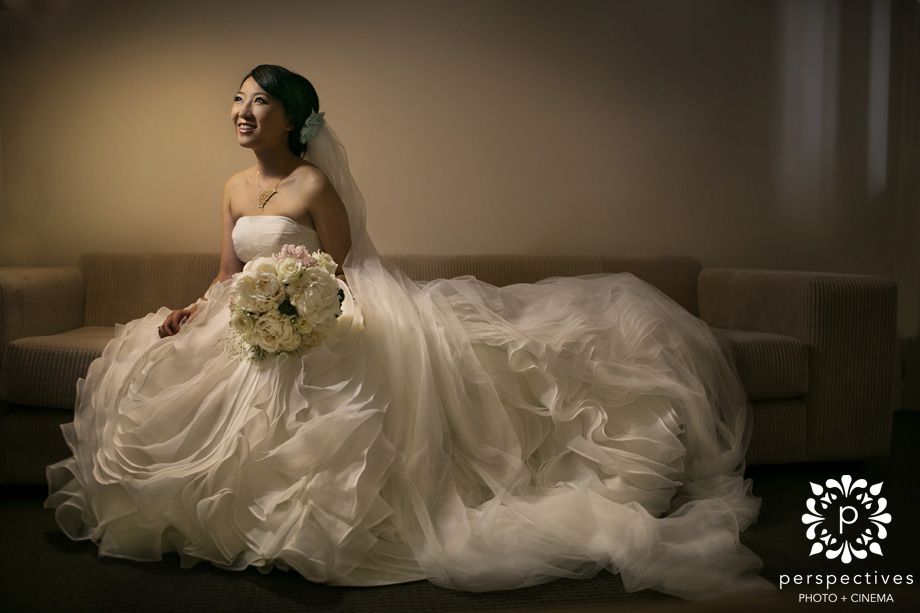 Meanwhile, Isaac & Mat were at the boys place, capturing the morning preparations. We also had Vineet along – our newest team member here @ Perspectives, getting a feel for how we roll on the wedding day. He's already proven himself an awesome asset!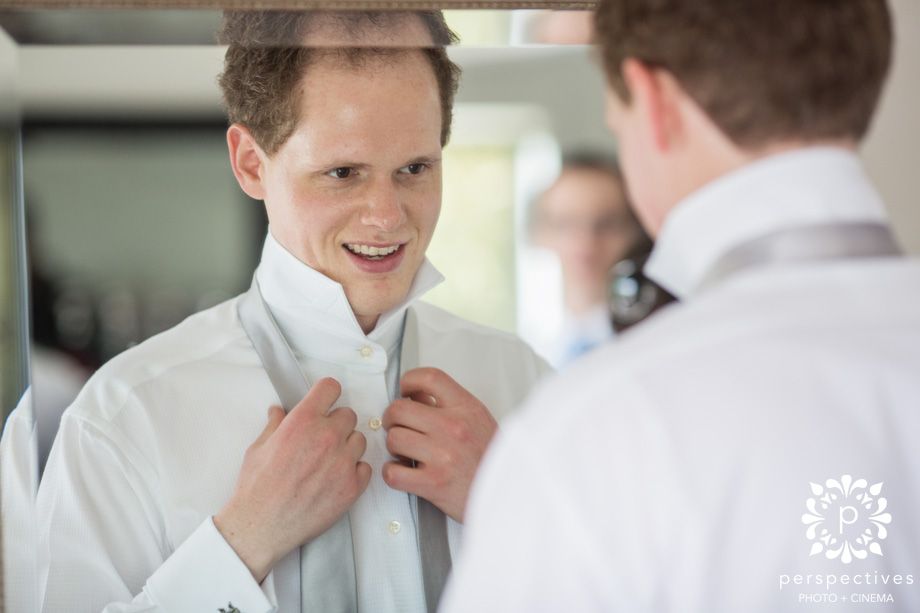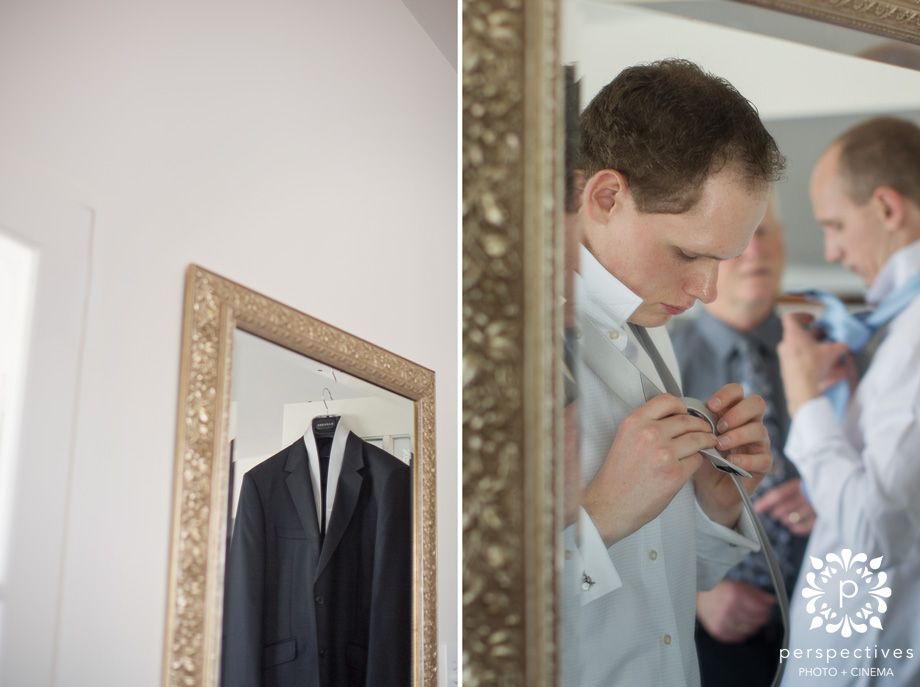 Cool custom cufflinks – each representative of something special in the guys' lives.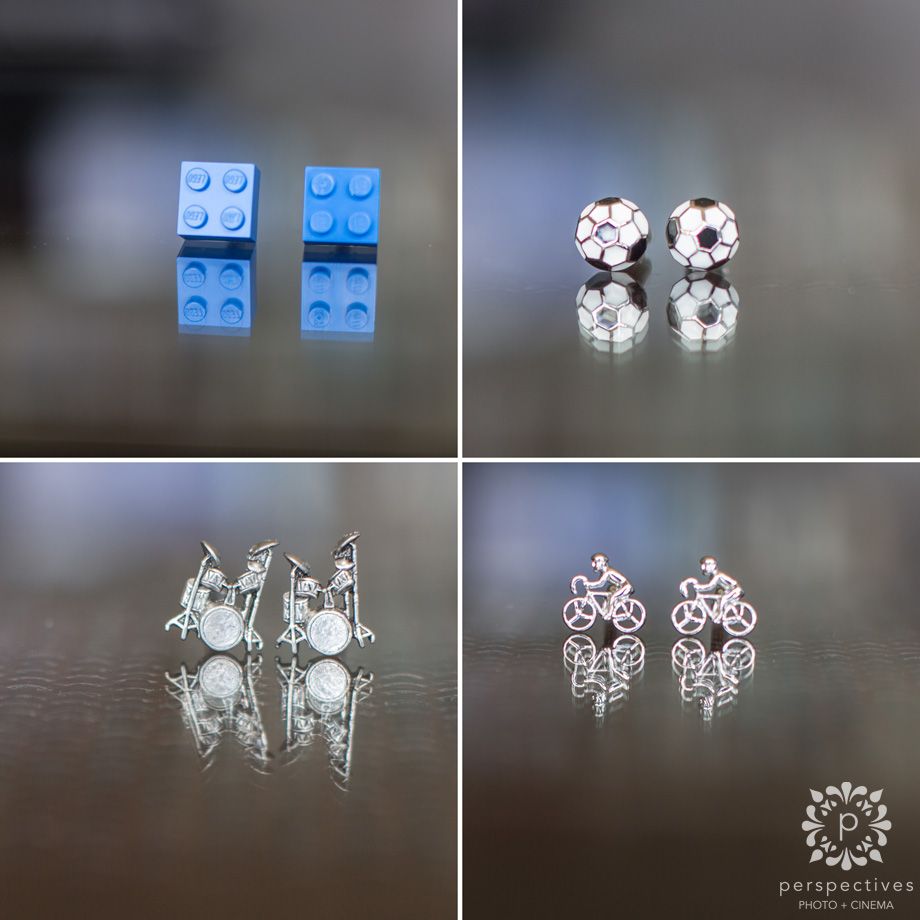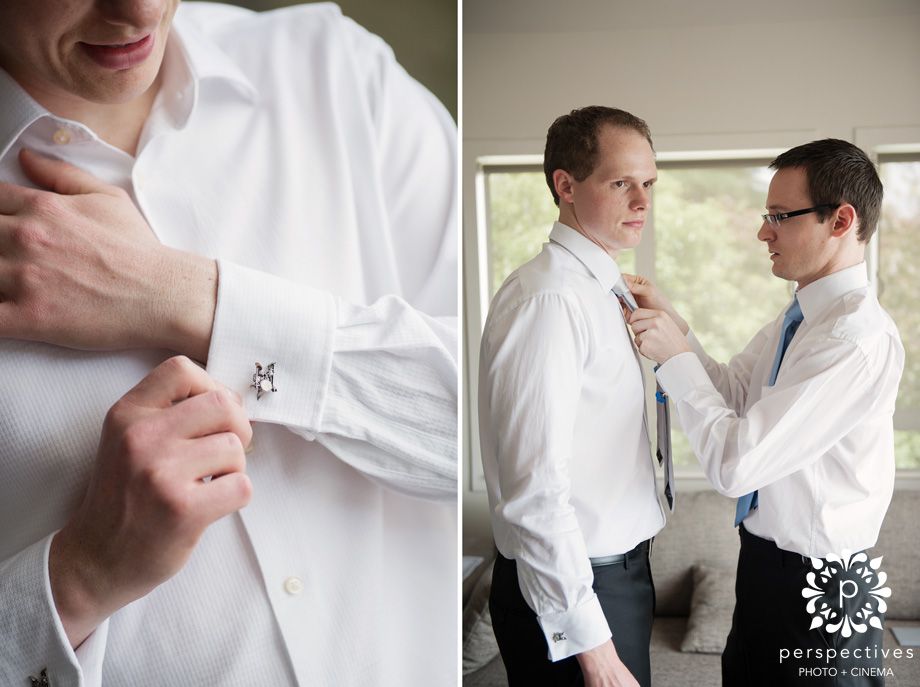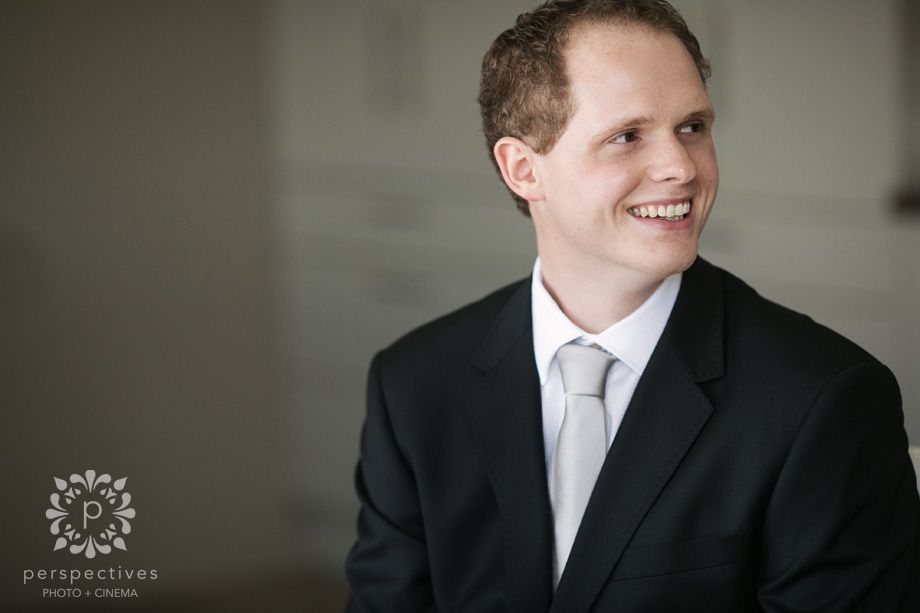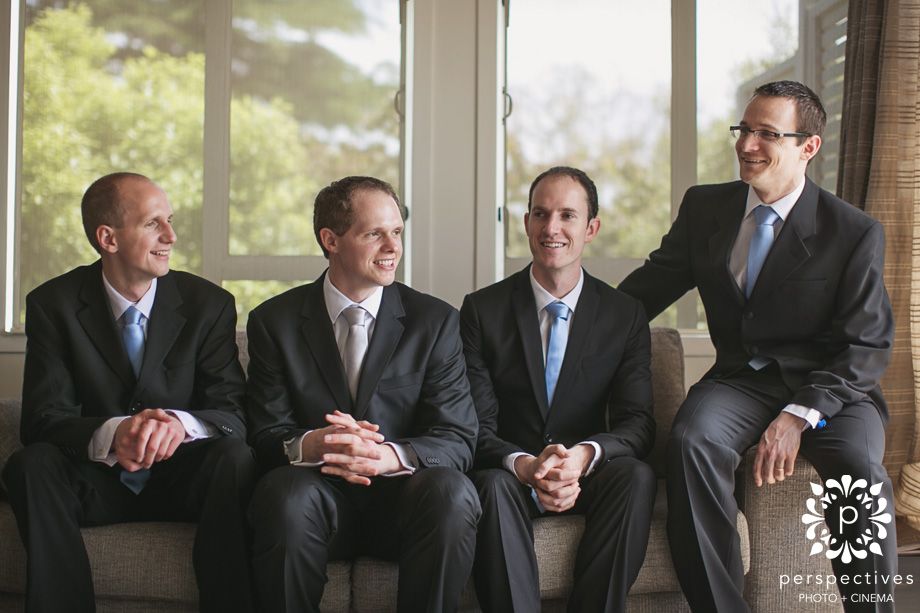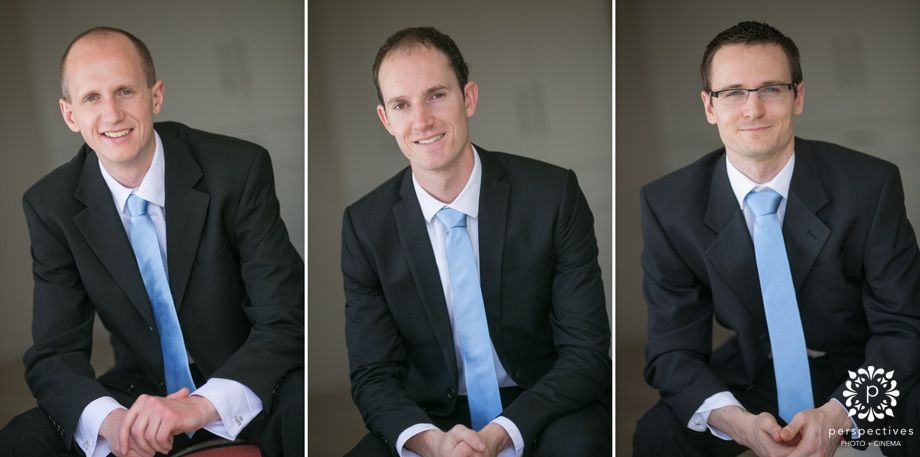 While we were capturing people arriving at the church – St Georges in Epsom – Vineet was collecting some cool details to set the scene.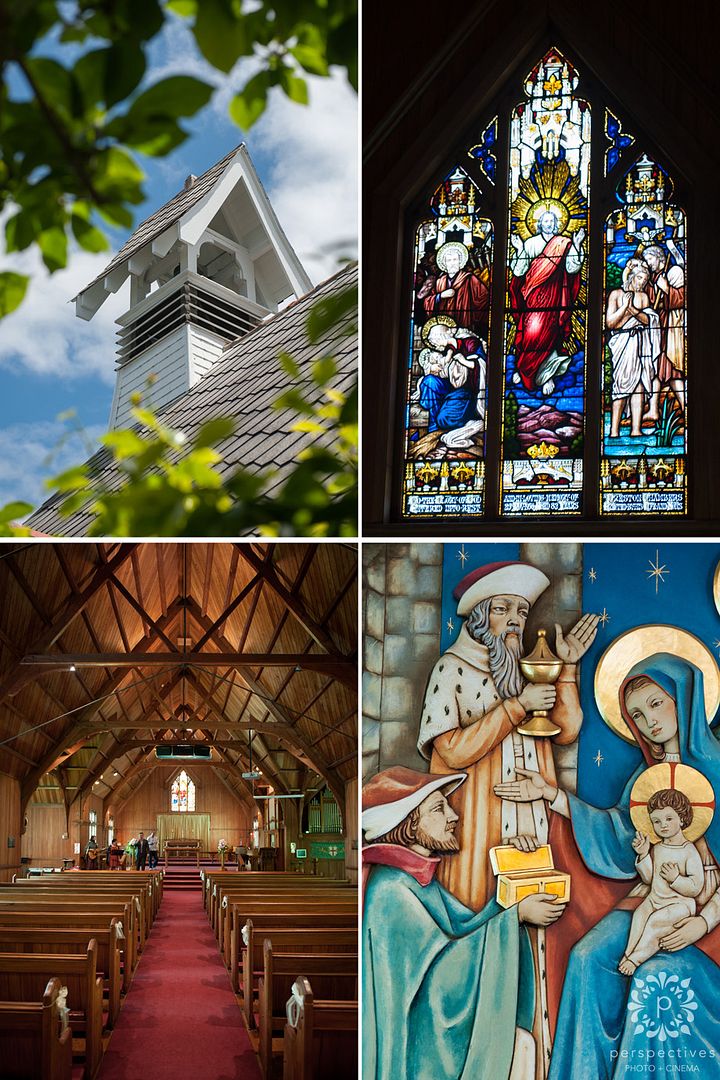 Jocelyn made her arrival, and it was all go!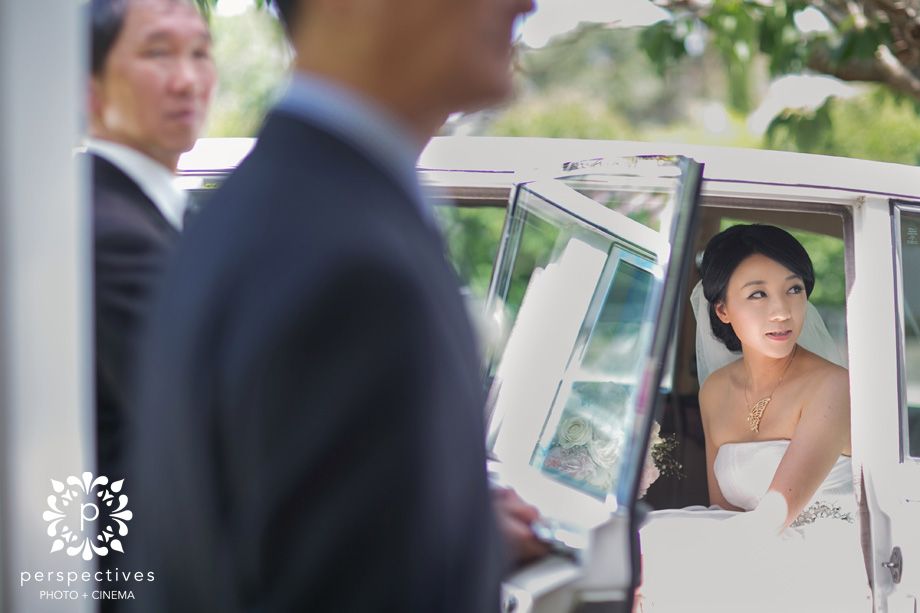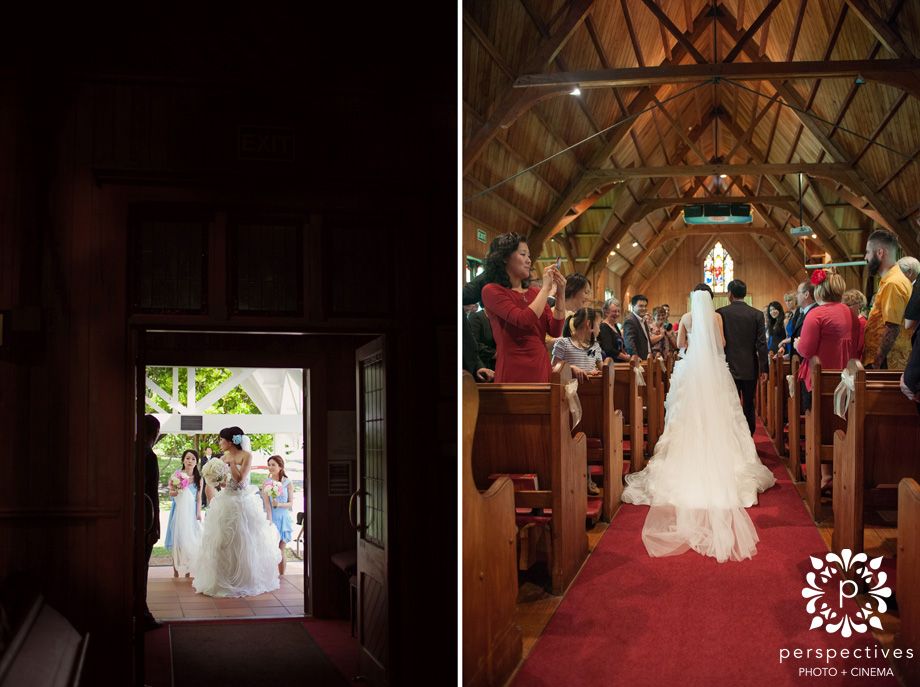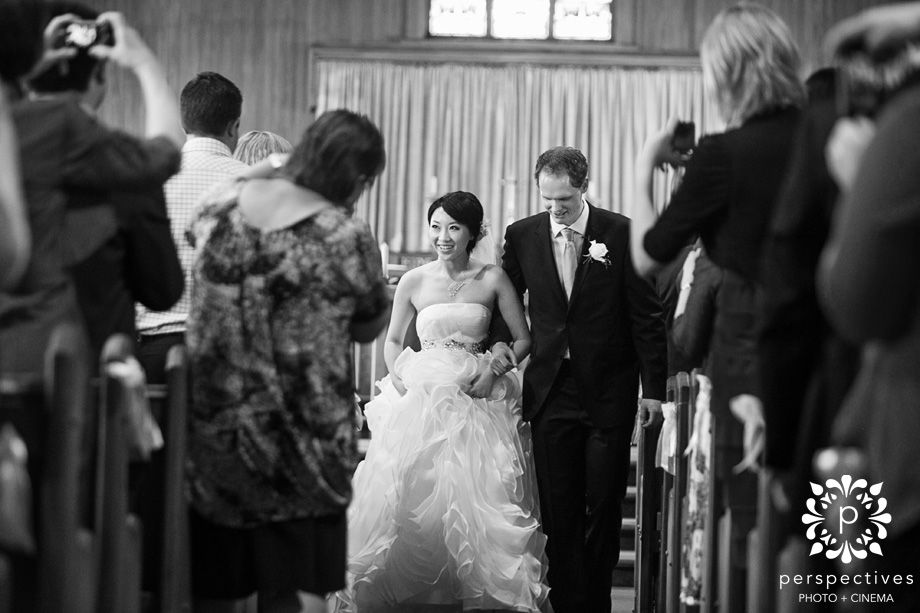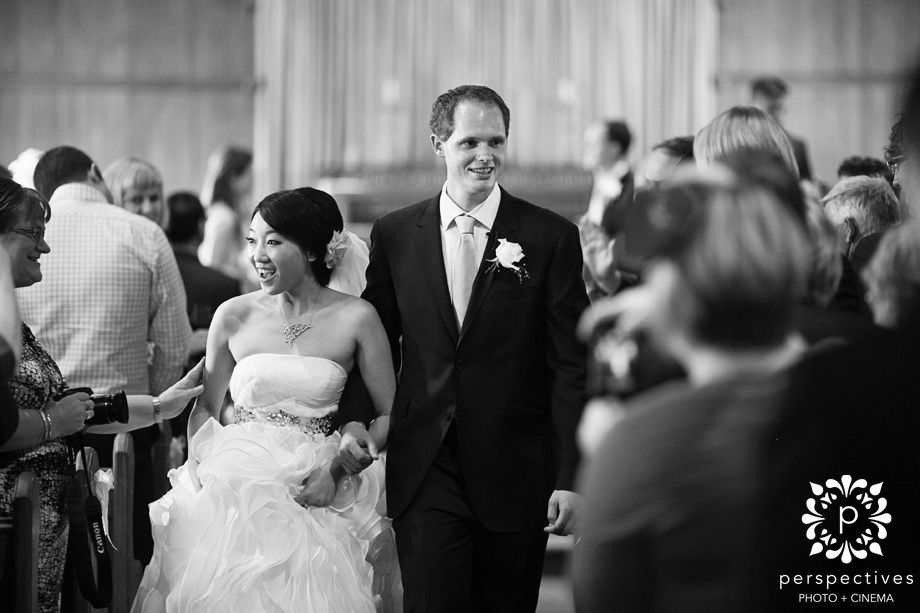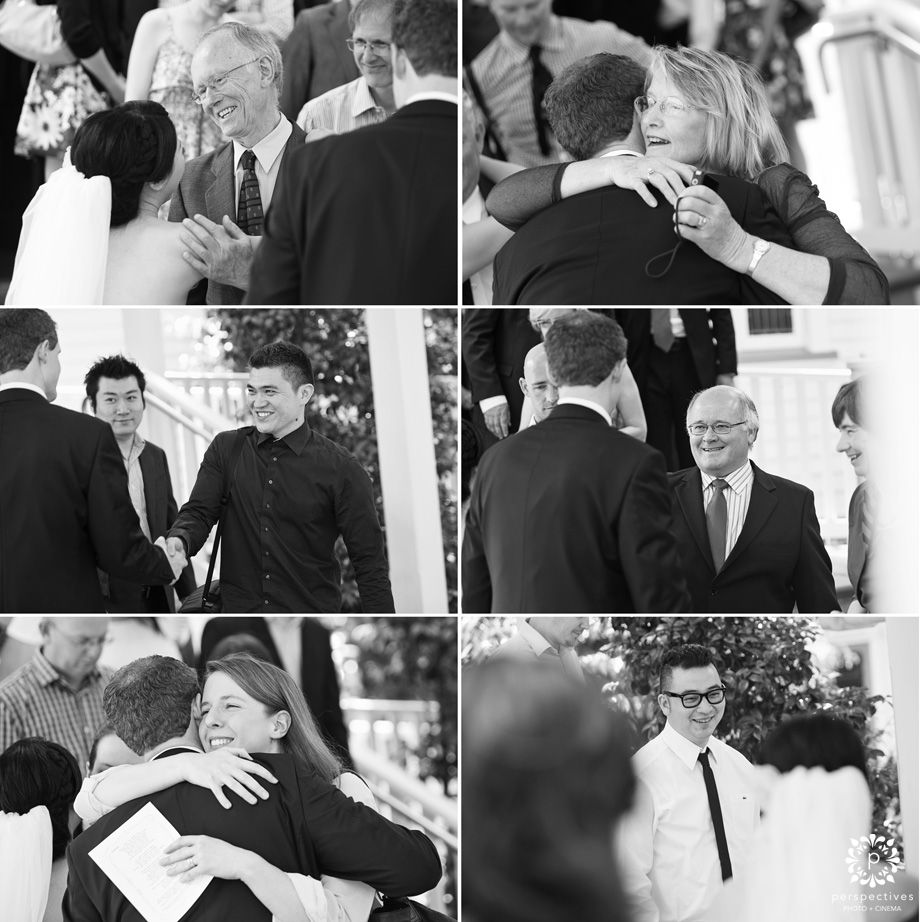 Following the ceremony, we headed down to the beach to make the most of a stunning summer afternoon. Blue skies aplenty – and the pohutakawa just starting to peek their heads out in flower.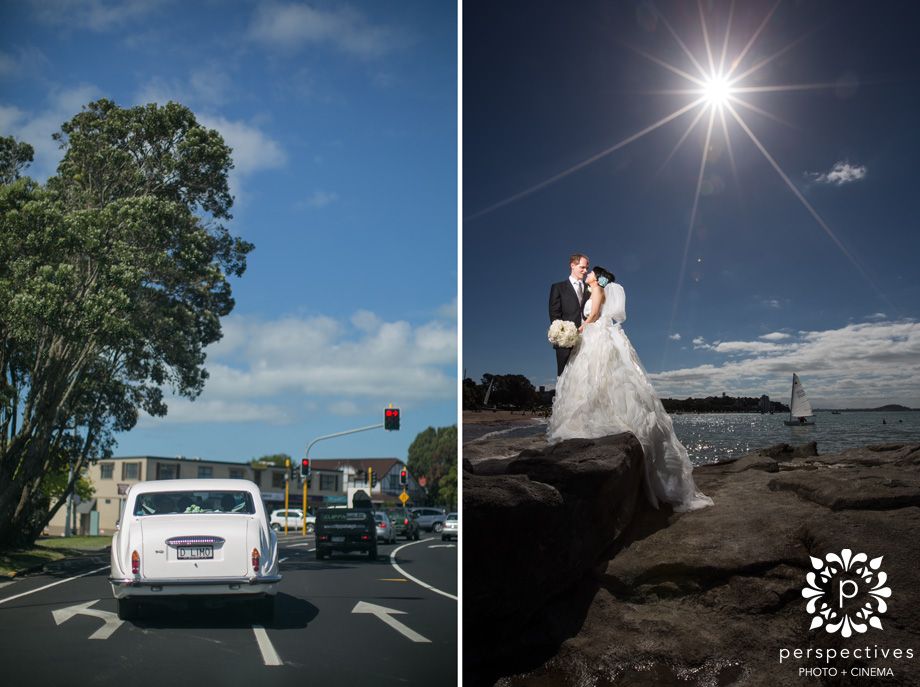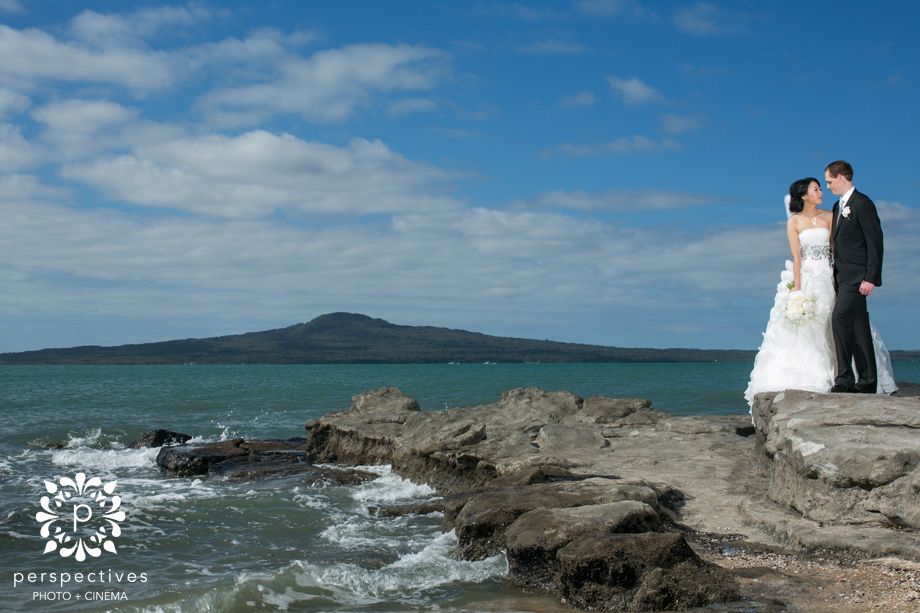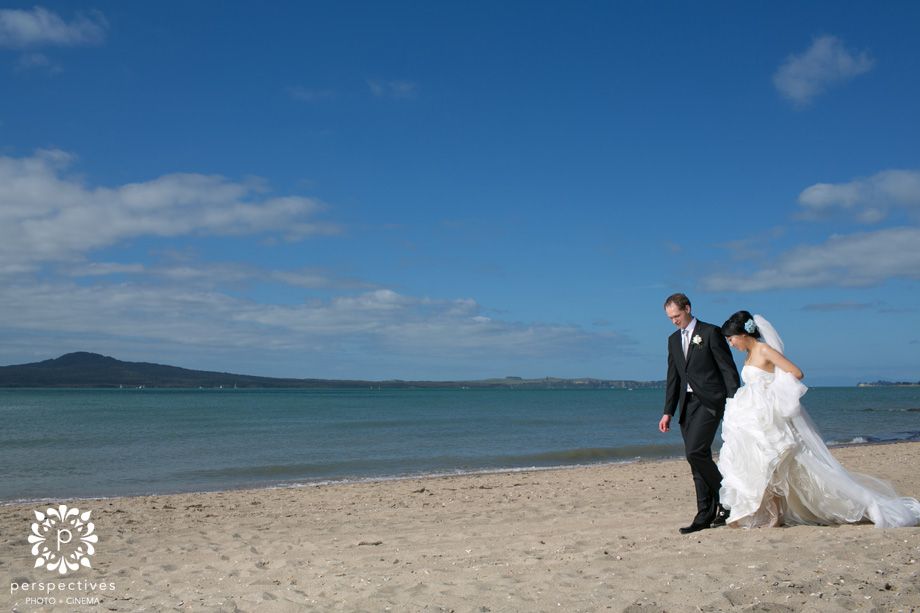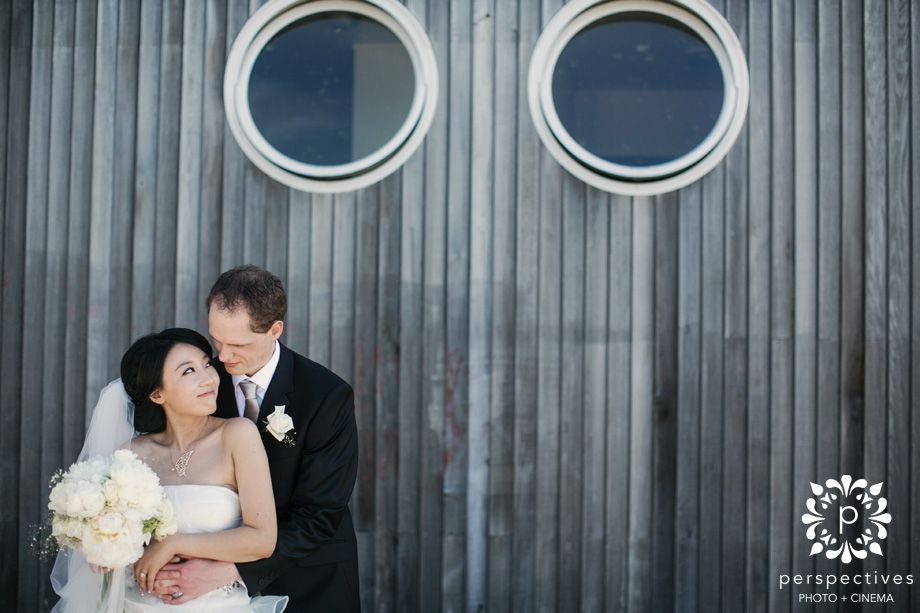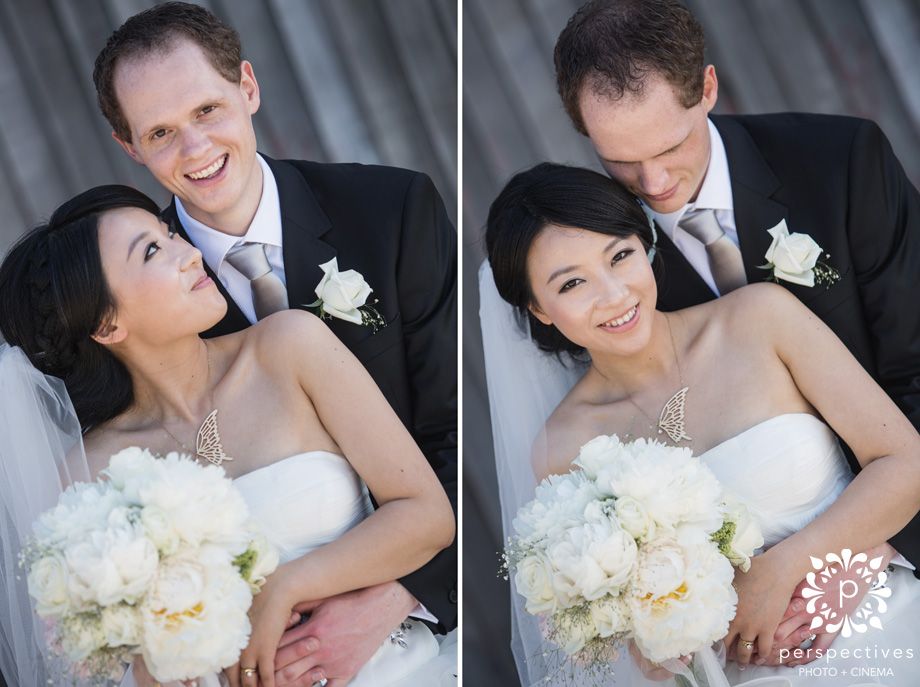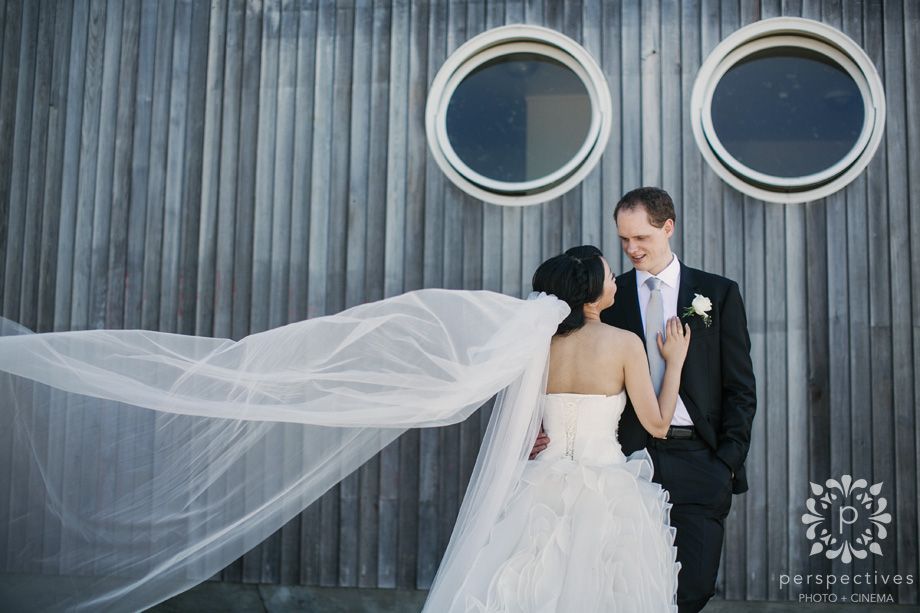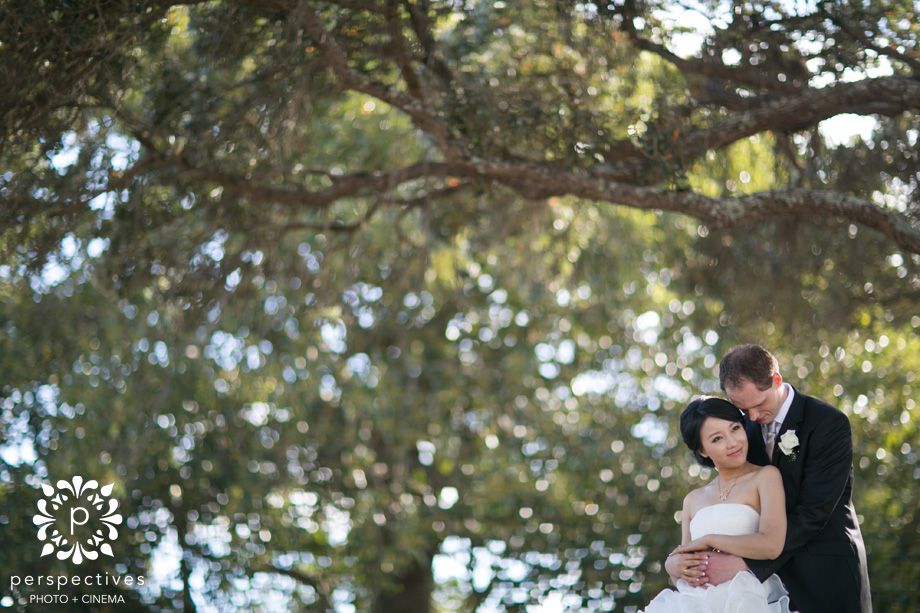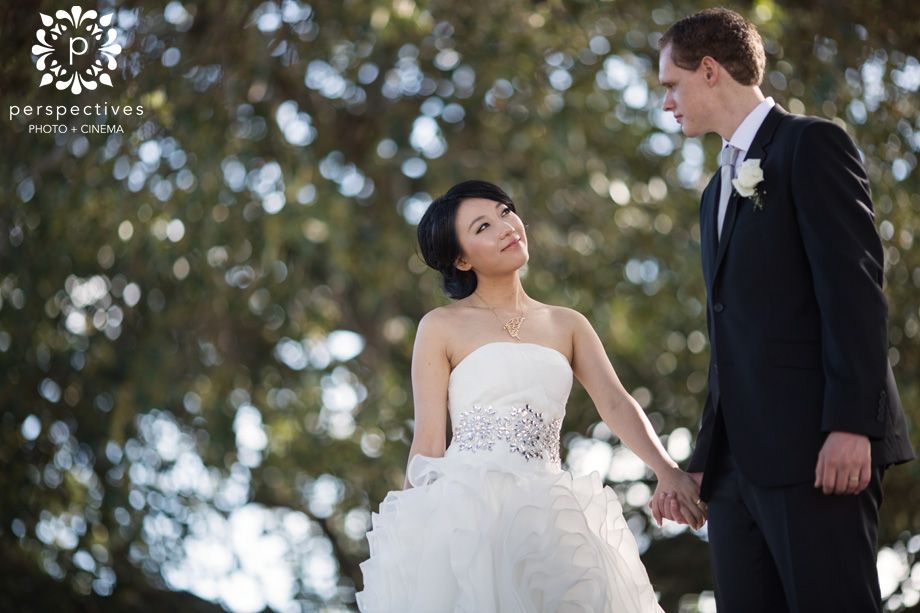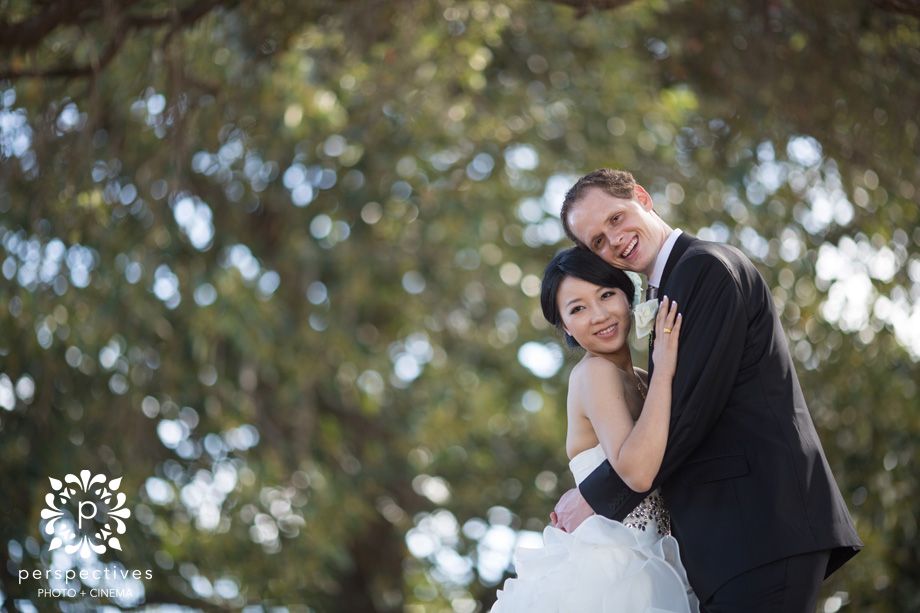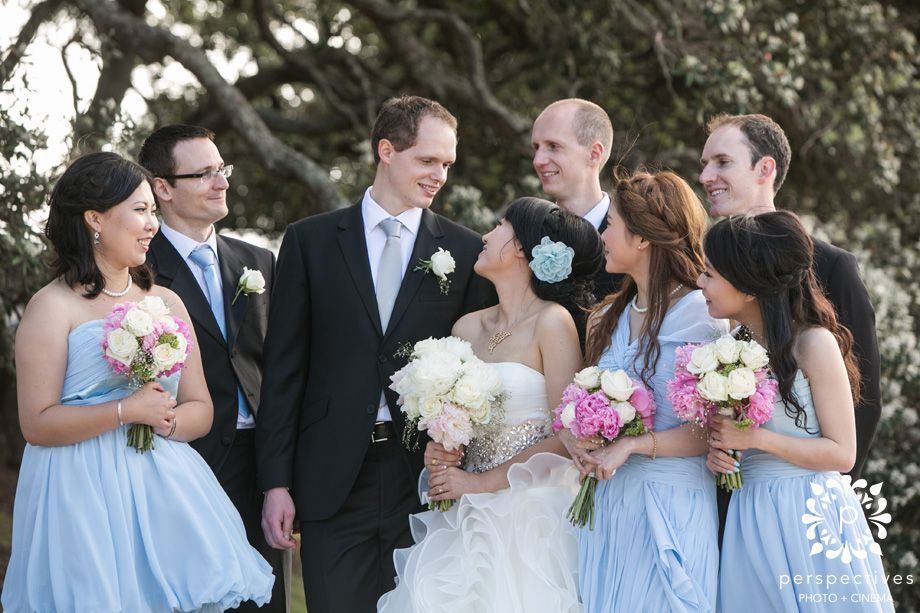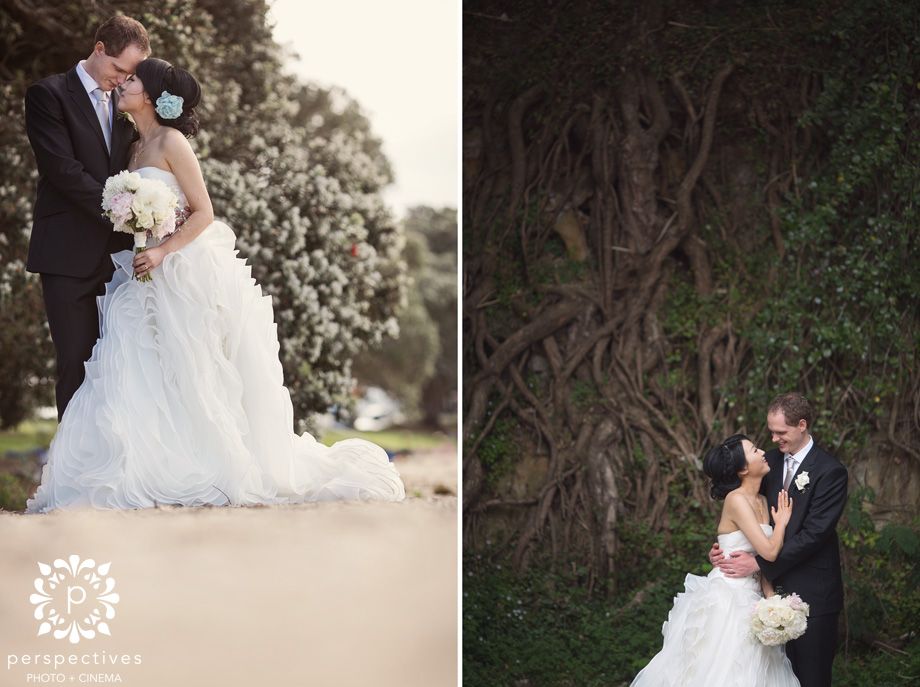 On our location scouting mission to find the perfect spots for Peter & Jocelyn's wedding… we came across this little gem. Pohutakawa trees growing on a bank, with all the roots exposed – making an awesome background. Only problem… it's in this dodgy little carpark, bits of broken glass, graffiti, etc everywhere. Wedding appropriate? Sure!
Lucky for us – Peter & Jocelyn were totally up for anything, and we got some great shots as a result 🙂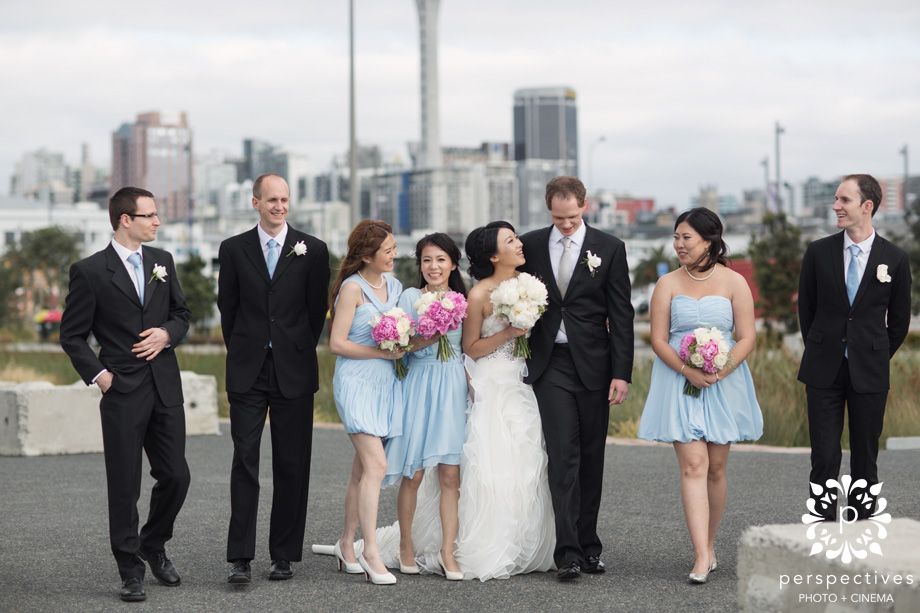 We dropped them back off at the Floating Pavilion for their reception, and left them to party away the rest of the night!
If you've enjoyed this collection of images – make sure you 'like' our Perspectives Photo + Cinema Facebook Page – where you can stay up to date with all our latest creations.
Peter & Jocelyn – thank you both so much for having us along to share a part in your special day. We had a great time with you all!
– The team @ Perspectives.