Rotorua AgroVentures: One Crazy Day
Today we filmed a promo film for Agroventures in Rototua. I just thought I'd put up some photos super quick so you get an idea for the fun we had!
Actually filming 5 activities in 7 hours was a tall order but we made it … just! So please excuse the average photos. We were too busy thinking film!
Me practicing my shot (on ground) so I wouldn't fall out when we got up to the top of the bungy!
Mat gets all the cool jobs.  As i was up in the bungy crane admiring the view, Mat was standing in freezing cold water to get the shot from beneath the jumper.  Commitment Mat!
This guy was the man.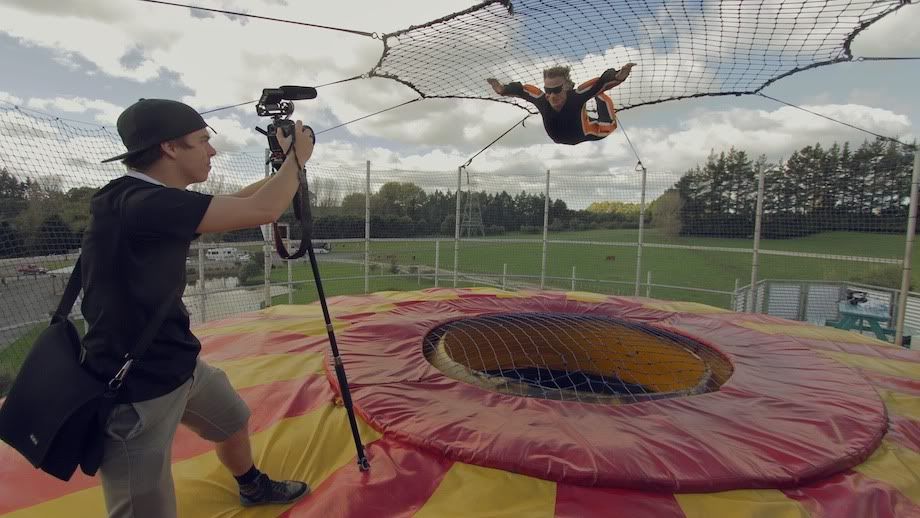 Me trying to give directions to the jet boat driver.  "you know, that corner over there … next to the water. can you make a splash for me?  My communications skills aren't always that great.  Ask Mat.