Rosenvale wedding photos – Aimee & Harry's sneak peek!
It's a huge honour (and also rather daunting) to have a close friend ask you to photograph their wedding.
People sometimes say to us … 'but wouldn't you rather just be a guest, have a day off, and enjoy yourself?"
I don't think we could enjoy a wedding day any more than being behind our cameras. Not only do we get to capture the day in an interesting & artistic way… but most guests see the bride & groom at the ceremony, maybe a quick catchup outside, and again at the reception.
As photographers – we are lucky to have 100% access through the entire day. Getting ready. Outside the church. Up the front of the church. On the bridal party photo shoot. The reception. No-one gets to spend as much time with the bride & groom on the wedding day as we do. And for that reason – we love photographing our friends' weddings.
So we were super excited when Aimee (one of Amber's longtime friends) wanted us to photograph her & Harry's wedding day.
Here's what we saw.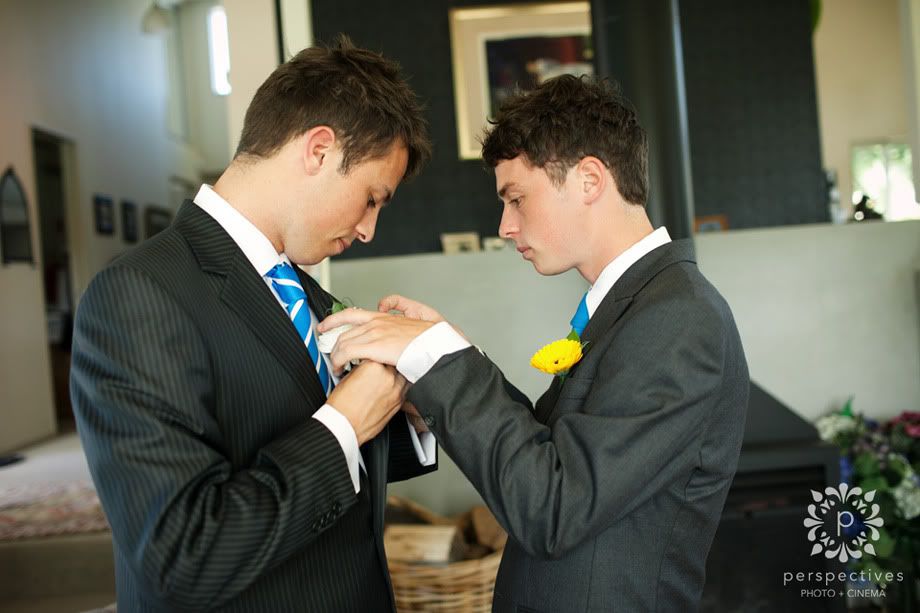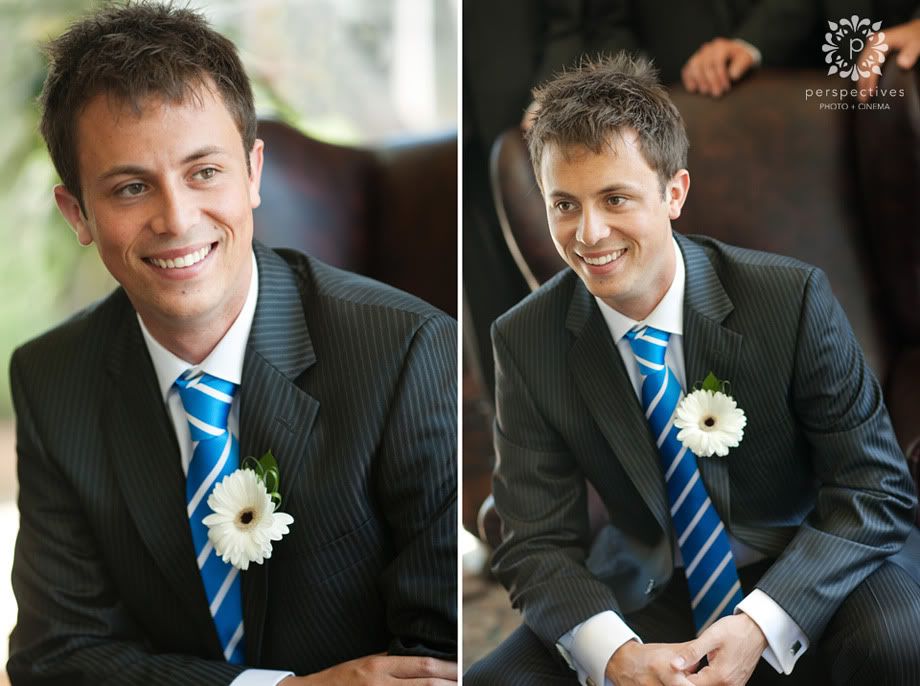 When you have a big leather chair… and a bunch of boys in suits…. what else can you do but this??
Around at the girls place, hair & makeup was all finished – and Aimee was ready to get into her dress.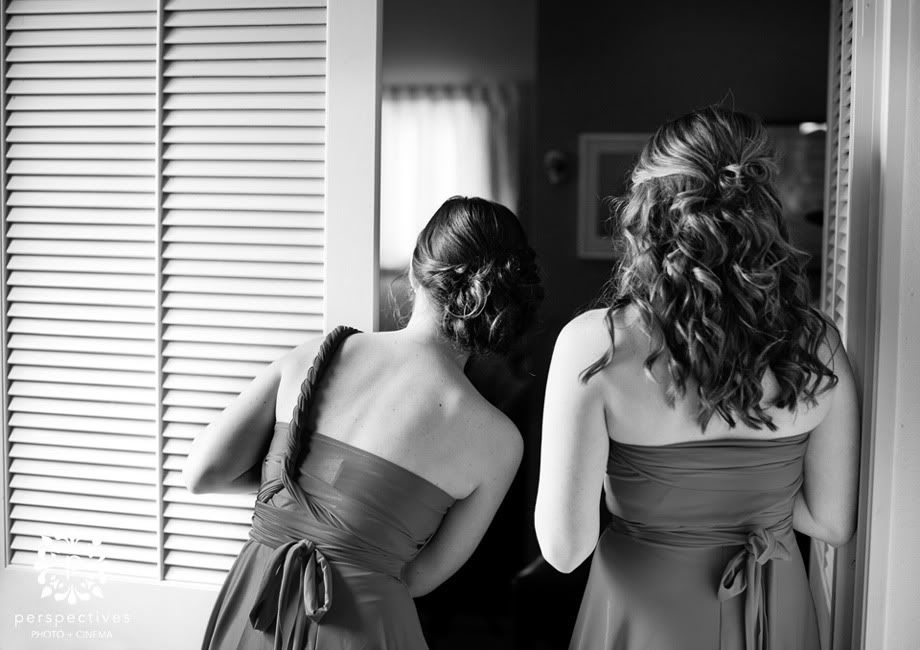 This next series of images… everyone was incredulous when we asked Aimee to follow us into the laundry. After clearing a few mops, gumboots, and buckets away – we had a clear run. It's all about the light for us! This lovely directional light coming in through the door was just perfect. Laundry and all.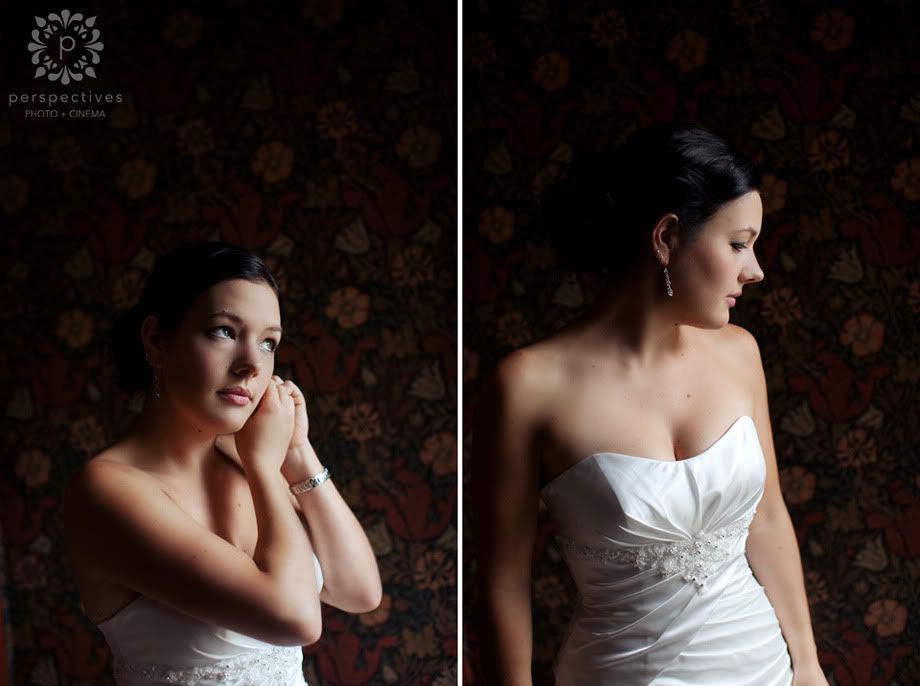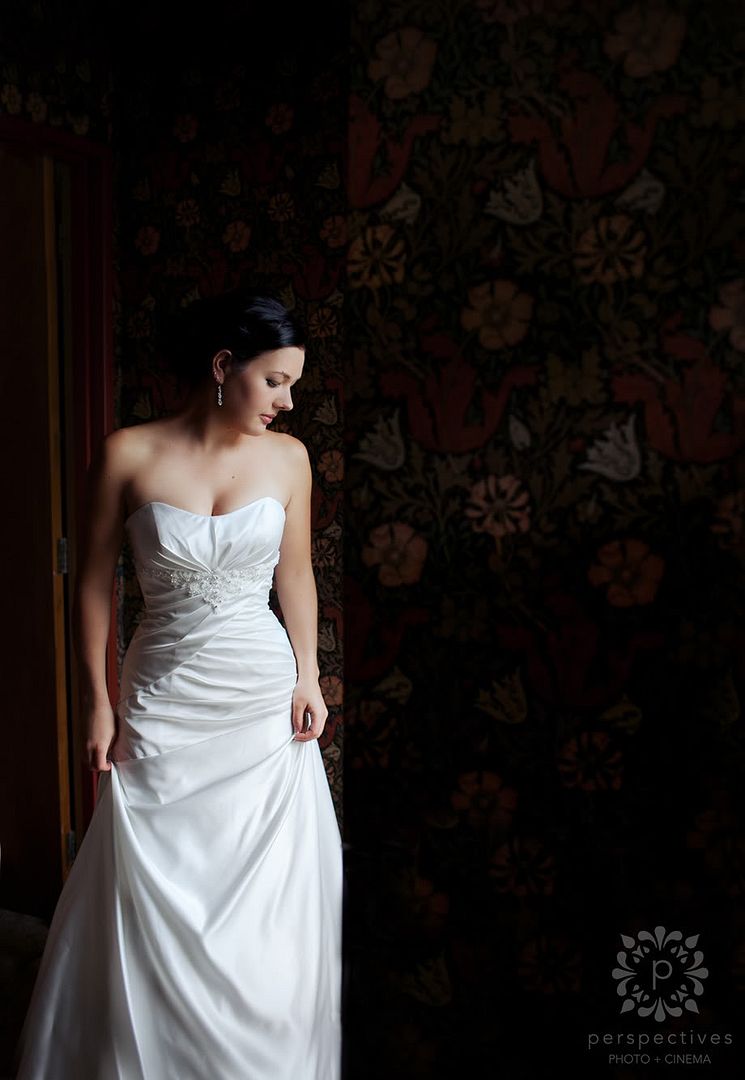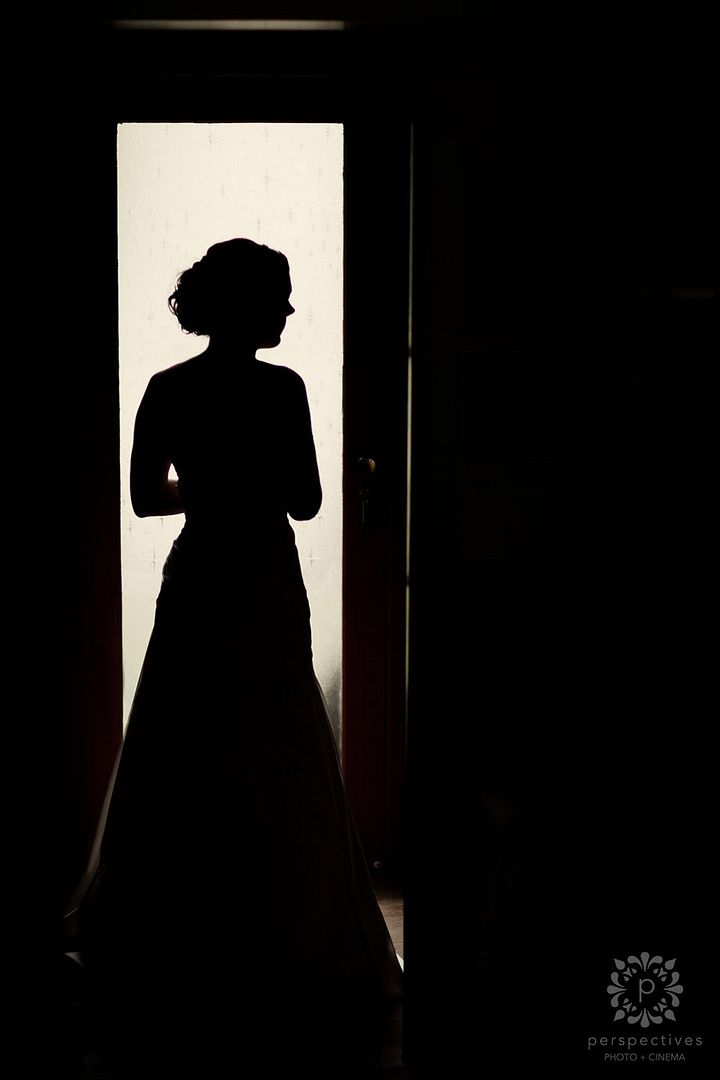 Aimee is an incredible pianist. We had fun playing with the baby grand in the lounge!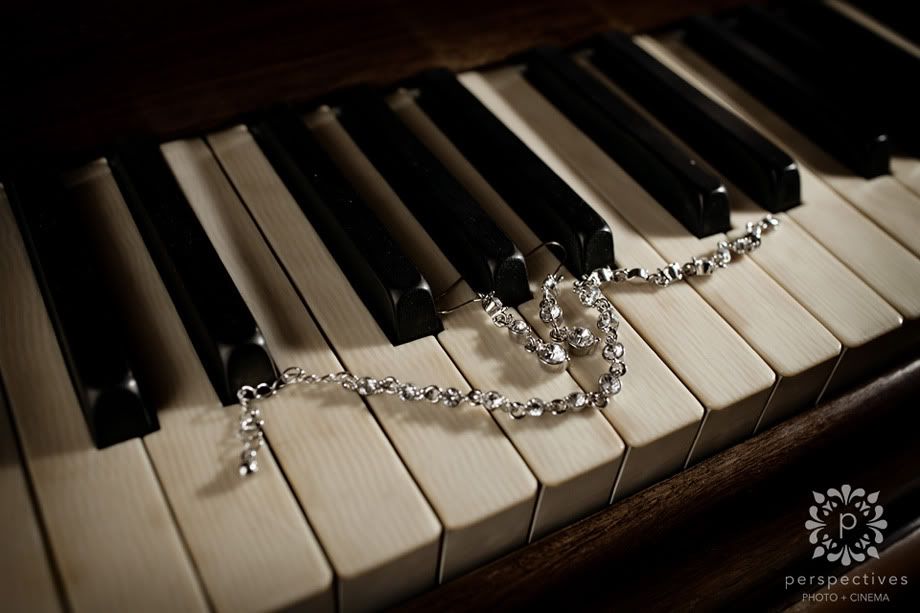 Their ceremony was held at the Anglican Church in Cambridge. Or – as many of you will probably recognize it – that big white church on the corner.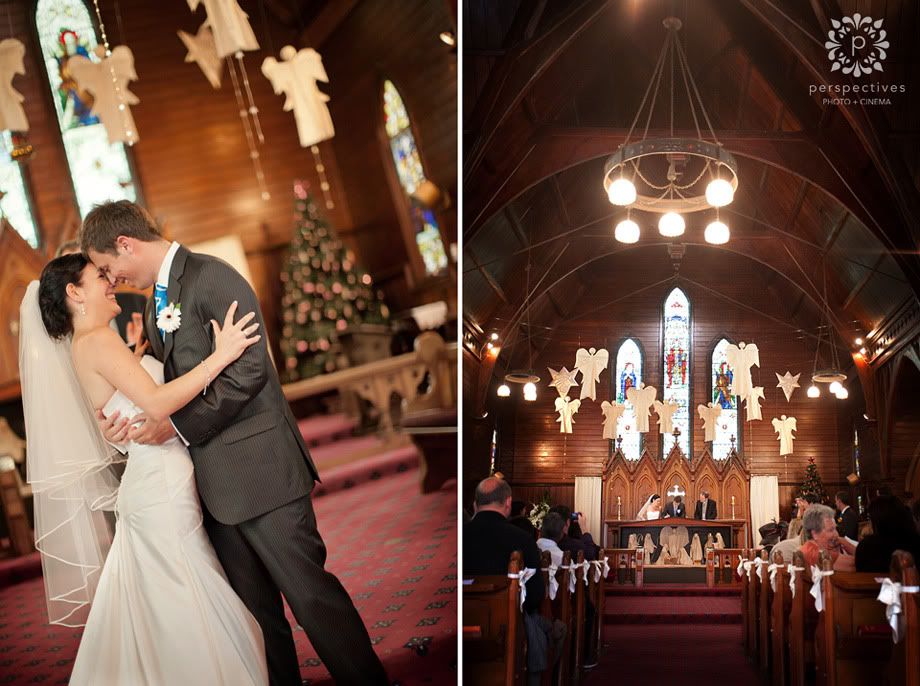 We headed out for a few photos with the bridal party – beginning in Cambridge with this cool fairy-tale glade of trees.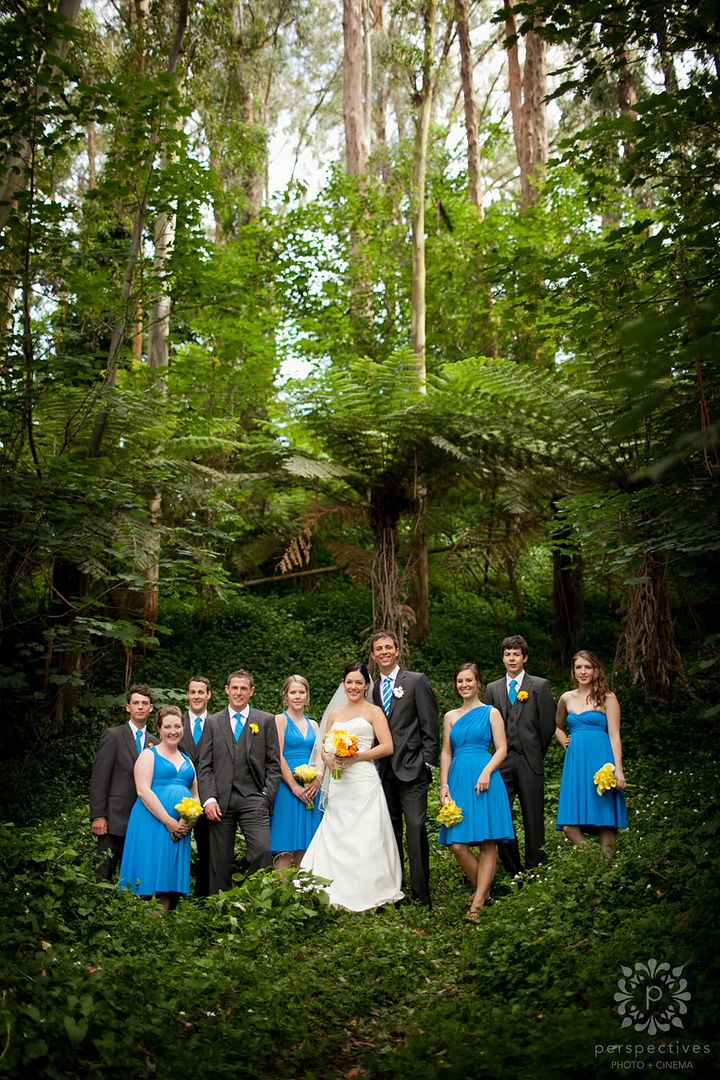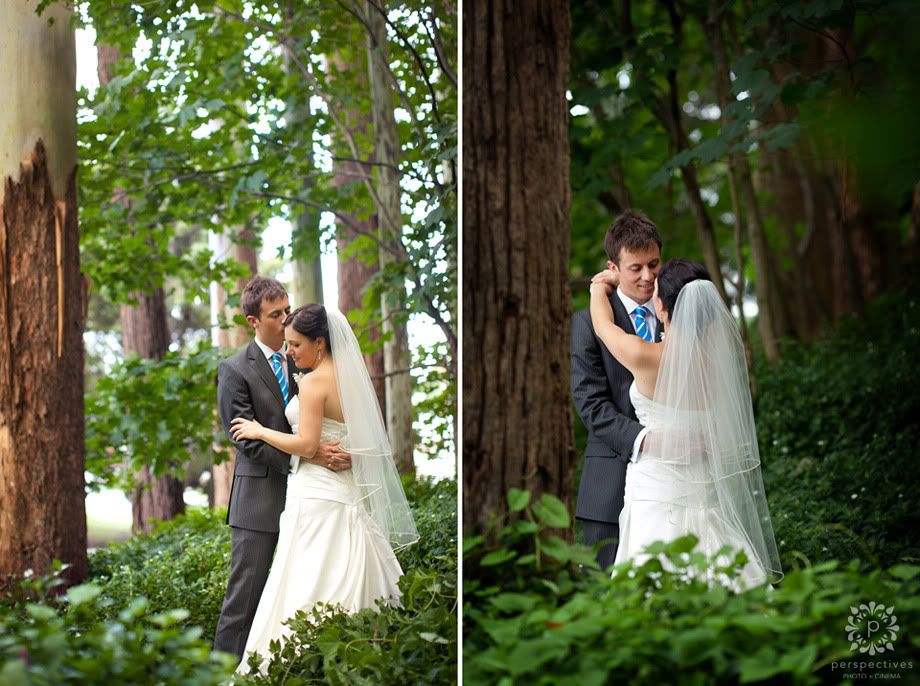 It was then into the cars, and off to Rosenvale – between Cambridge & Te Awamutu.
When we arrived there, the light was perfect on the lawns…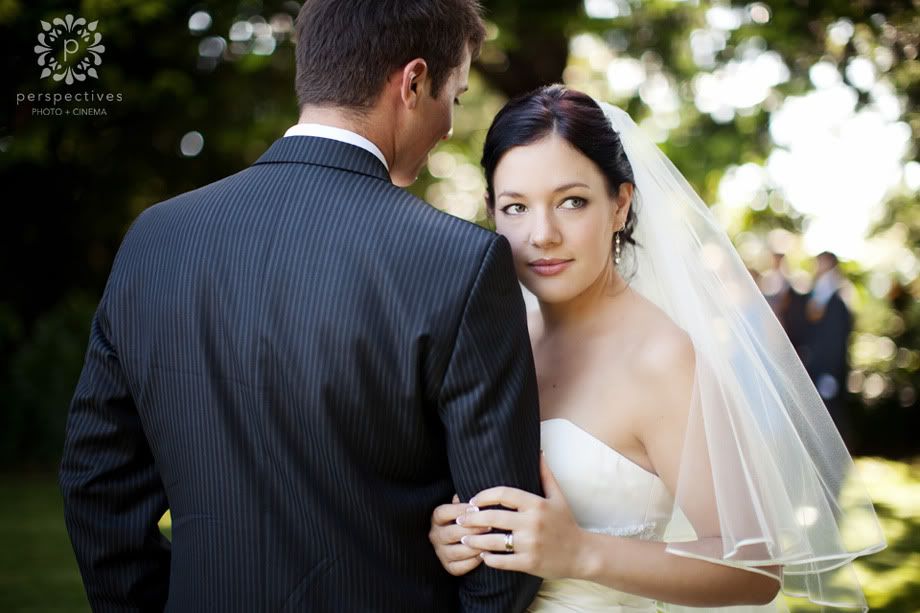 And this perfect stream of sunlight was filtering through the trees – very angelic.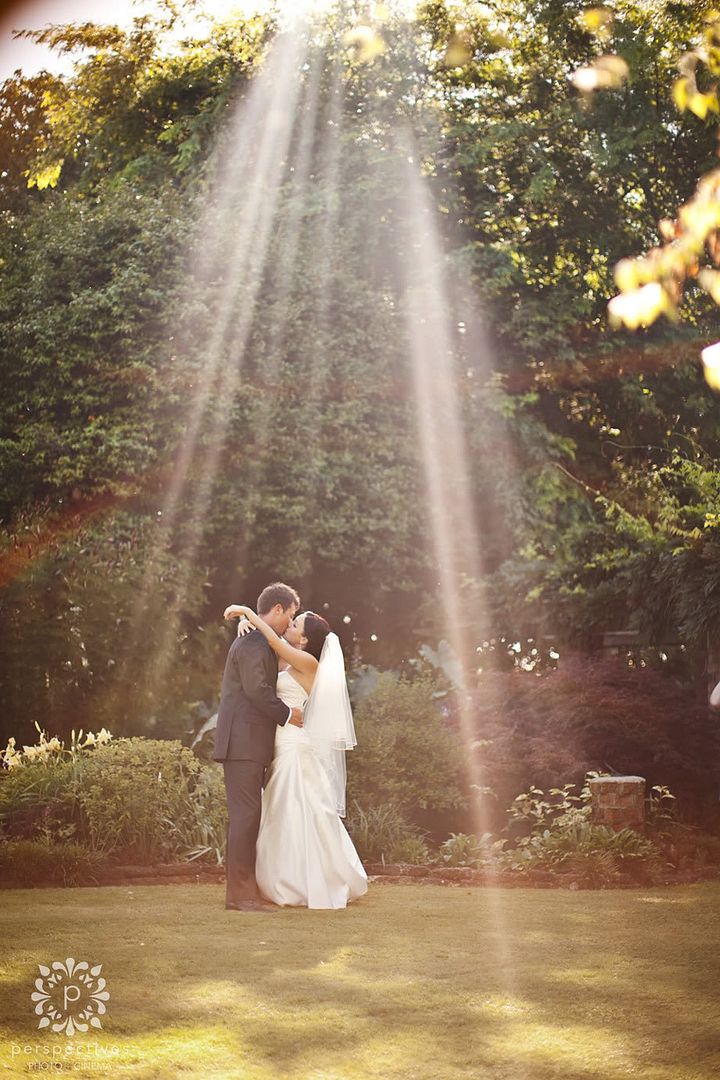 As we headed into this field next door – one of the groomsmen decided to see if the electric fence was on. Yup. Sure was.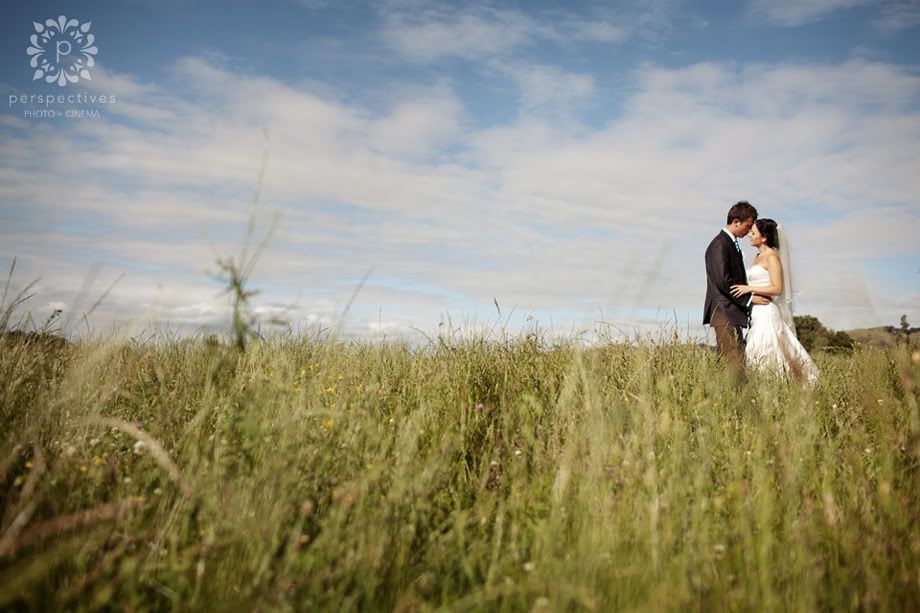 We needed to disappear for a few minutes to give the guests time to arrive & get seated at reception. So – we ducked down the road to a nearby field we had found the day before – full of daisies.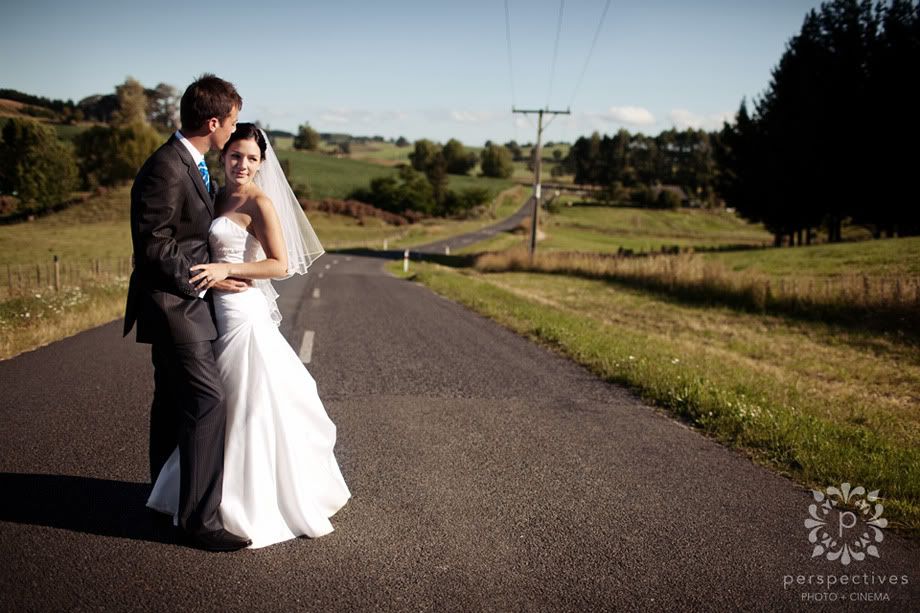 Back at Rosenvale, the evening proceeded in perfect fashion – amazing food, great speeches, and energetic dancing!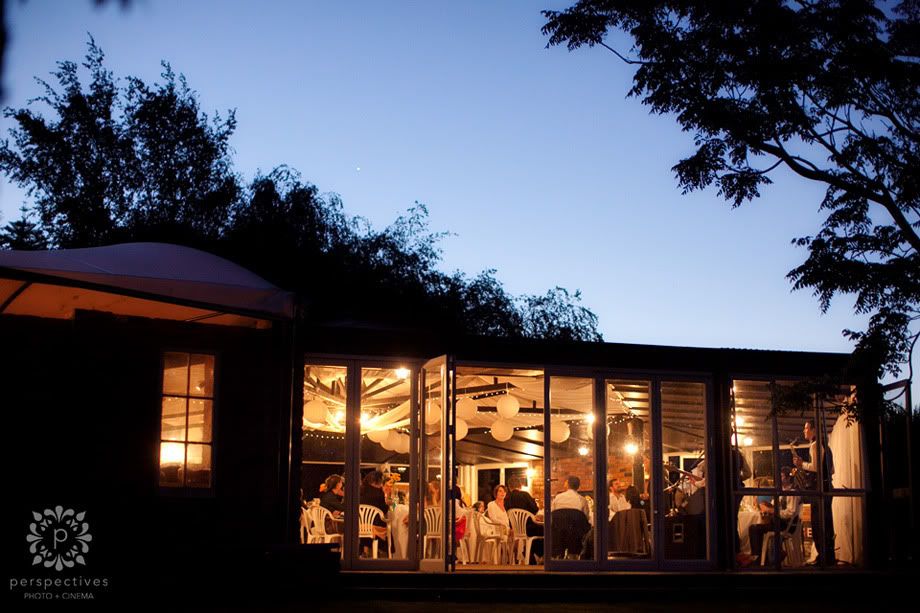 As darkness fell.. at a convenient break in the proceedings, we managed to sneak Harry & Aimee out into the garden for a quick nighttime photo. Love how all the little sandflies are catching the light & look like stars!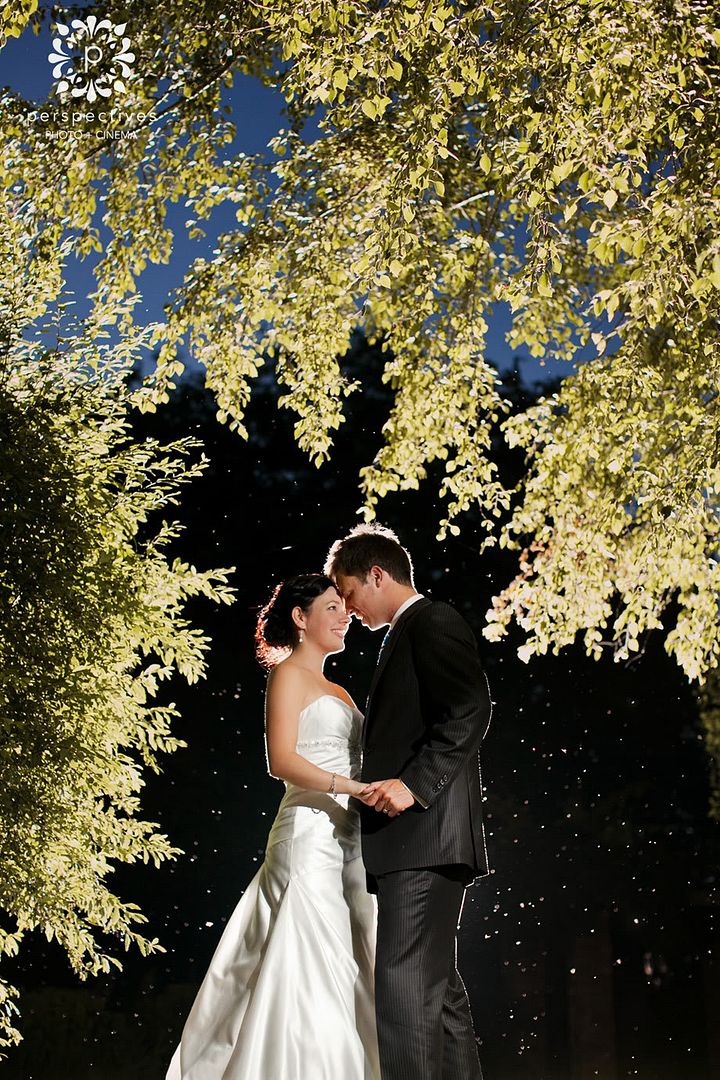 The cake was cut – and it was time to dance. Aimee being a dancer (and Harry doesn't have two left feet, either) – their first dance was suitably awesome!

I love this image of Aimee and her Dad.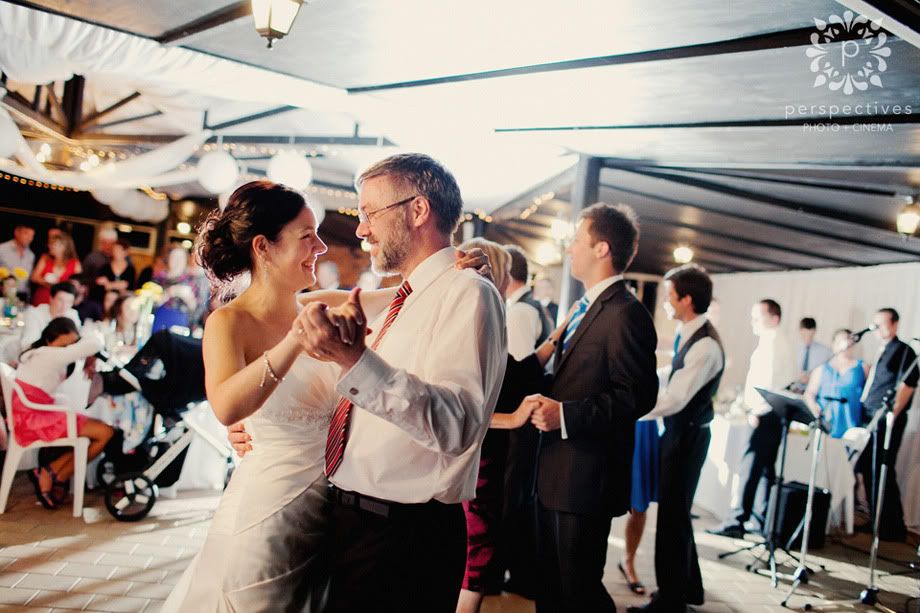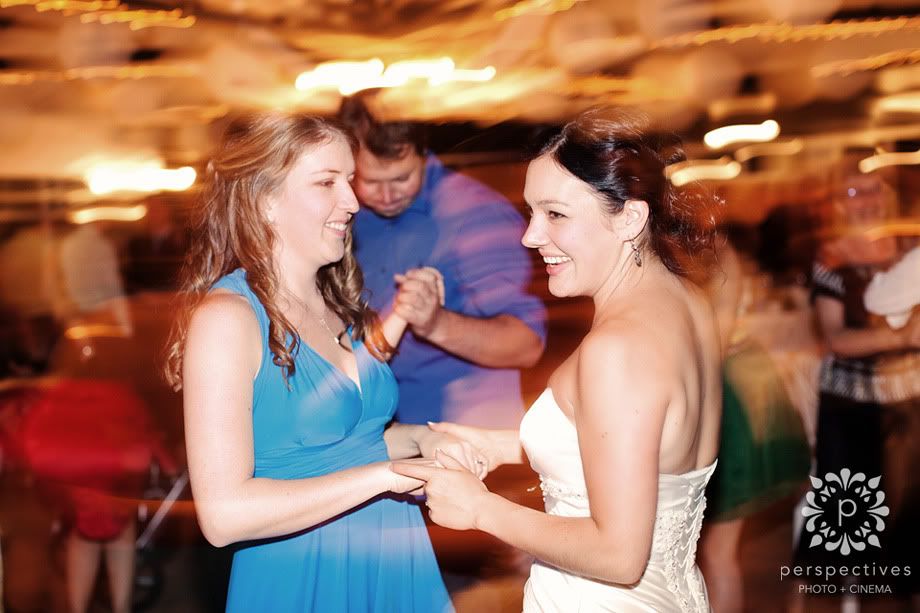 That girl in the purple dress on the right, is one of the most talented photographers I know, and my wife. All class, Amber. xo.
It was a beautiful wedding – and we feel very privileged to have been a part of it.
Aimee and Harry – here's to many years of joy in your marriage. Enjoy the photos – there are many more of them to follow!
If you've enjoyed these photos – make sure to headed along and 'like' our Perspectives Photo + Cinema facebook page – where you can stay updated with our latest creations.
Isaac & Amber.