Rarotongan Resort Wedding Photos – Emrah & Simone's sneak peek!
Hi guys,
Just over a week ago, we had the pleasure of photographing Emrah & Simone's gorgeous wedding at the Rarotongan Resort.
I used to find it really funny hearing locals in Raro telling me they had moved house to be closer to work… or that they never liked going over the other side of the island because it's too far. I had always thought that the 45 minutes to completely circumnavigate the island is nothing, by Auckland driving standards. That was – until I caught myself saying to Amber that morning "man – it's so good having a wedding right here by home, and not needing to travel far!".
So we drove the 200m down the road to the Rarotongan, and caught up with Simone & Emrah – who were having a cruisy morning as they each got ready.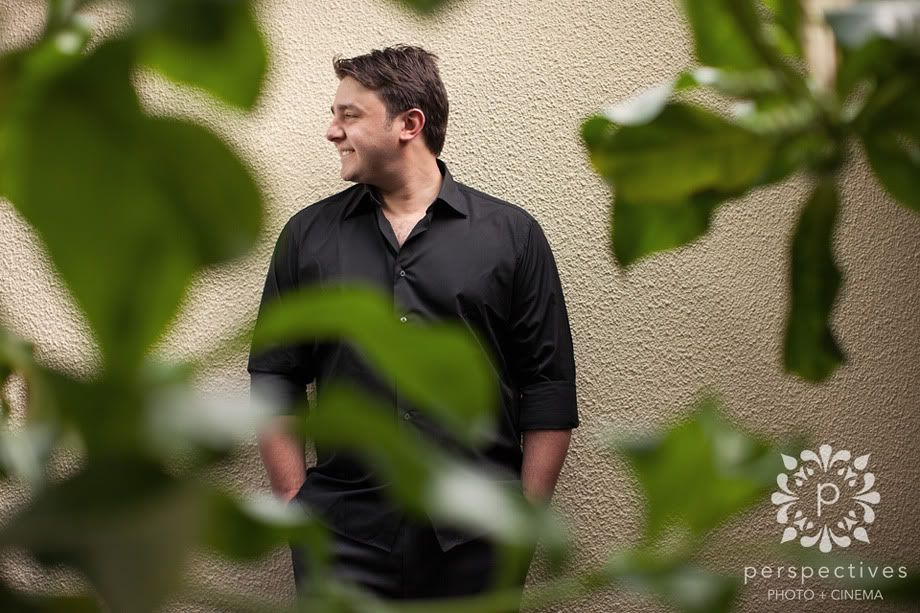 Even though bare feet was the attire of choice for the ceremony, Simone had some awesome shoes for the reception!! I like how the weave in the background zooms in on the rings shot, too.
The guests heading from the bar down to the ceremony area was a perfect opportunity to check out what everyone was wearing!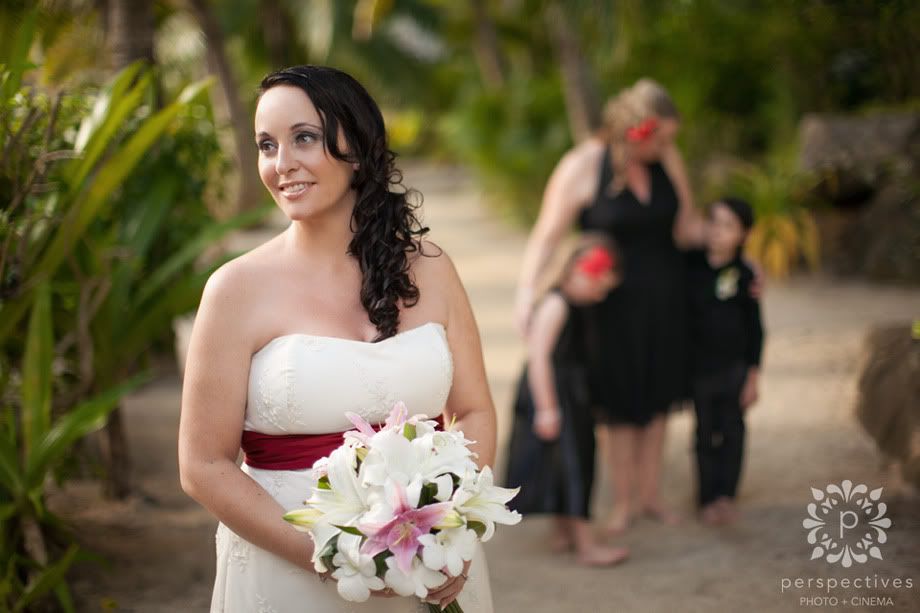 Just before walking up the aisle, Simone phoned her grandmother, who wasn't able to attend the wedding. It was a really beautiful moment.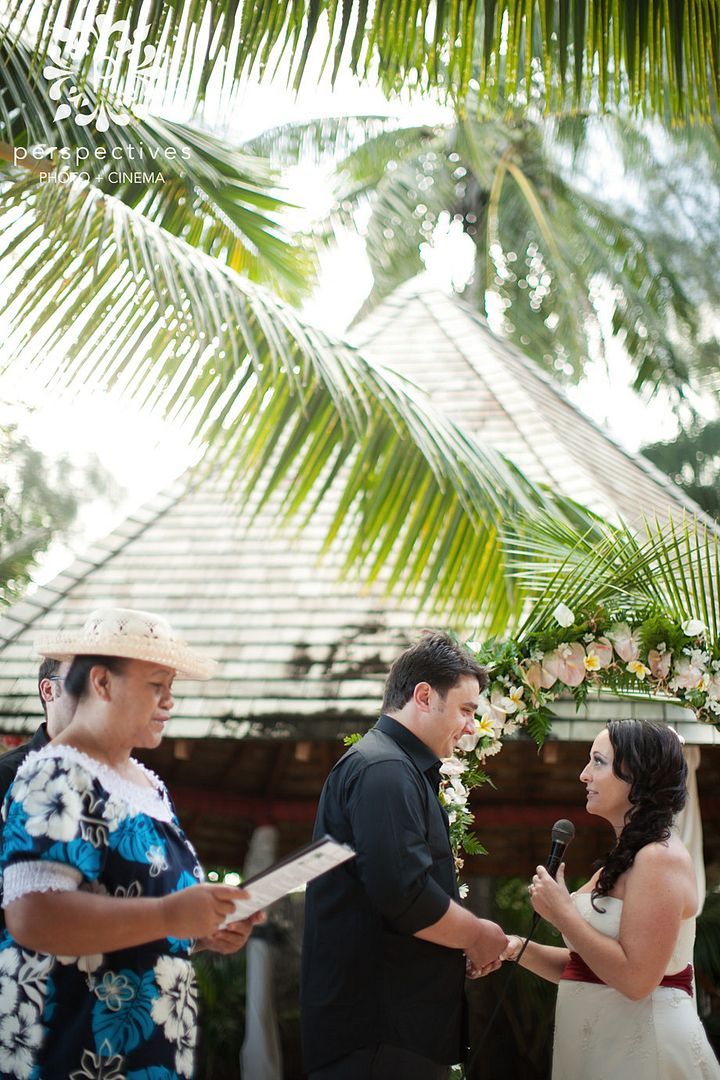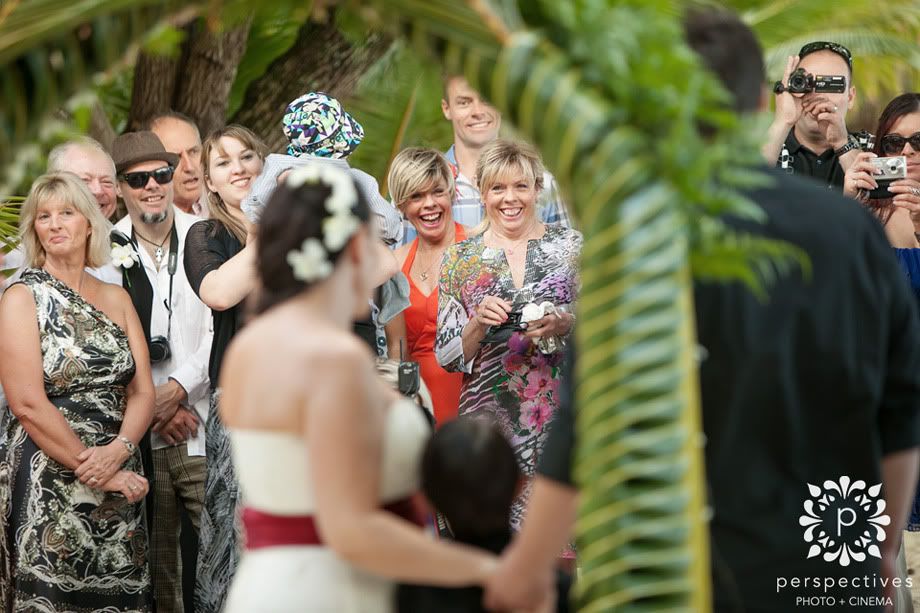 Their son, Hunter, had learned a beautiful reading, which he presented in the ceremony without missing a beat 🙂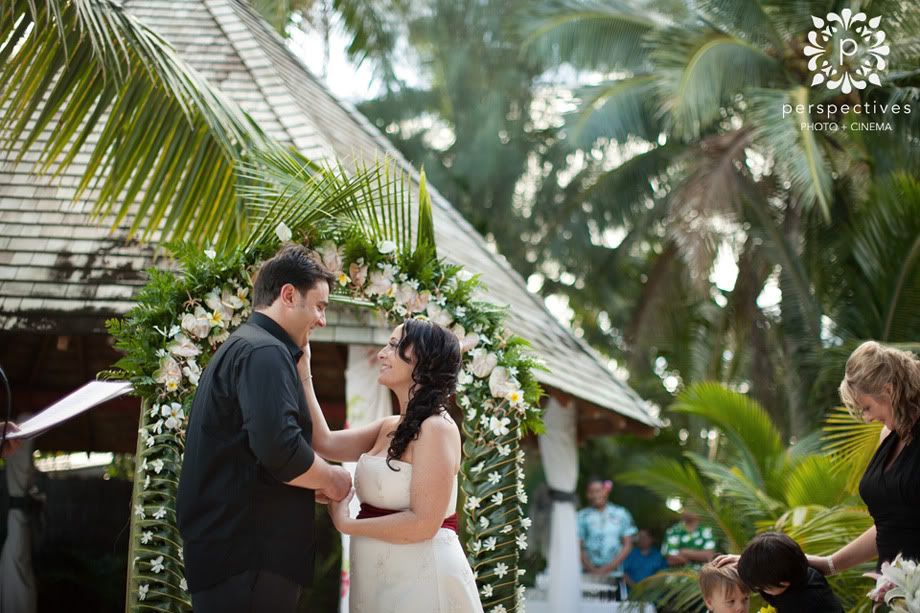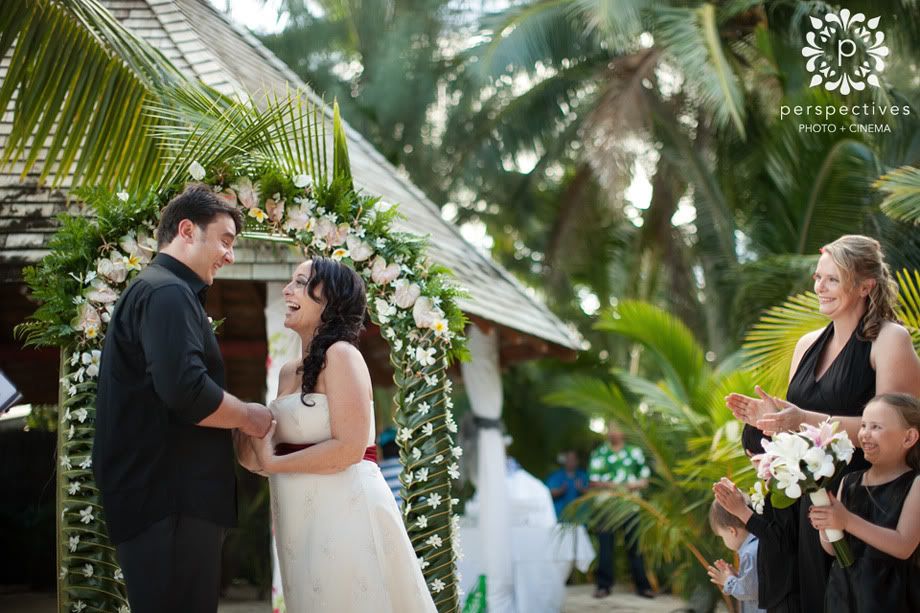 These guys were such a cute couple – sneaking kisses all day, which made for so many intimate moments to capture.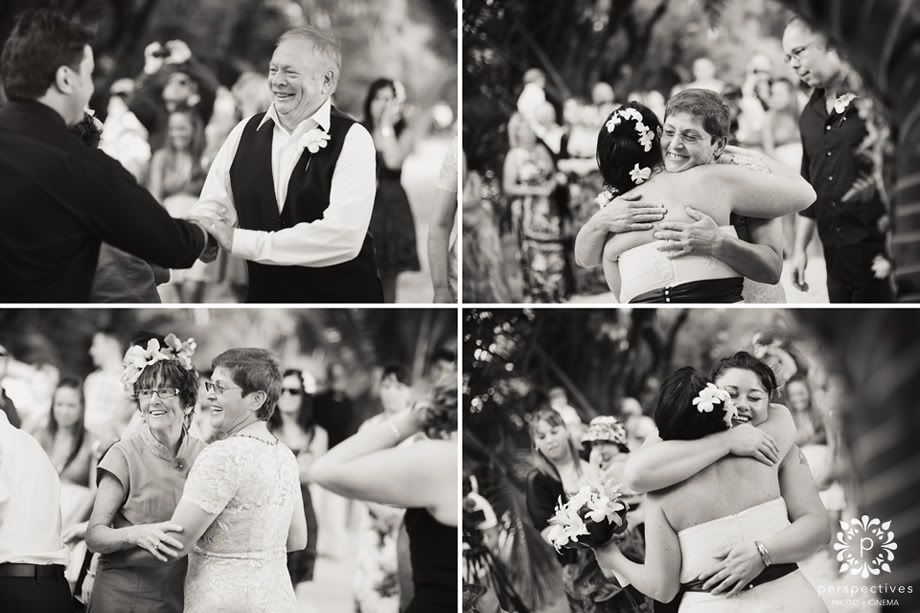 After the ceremony, they planted their own personal coconut tree on the beach – which will grow there from now on to signify their marriage.
This was followed by a cool Cook Islands dance performance.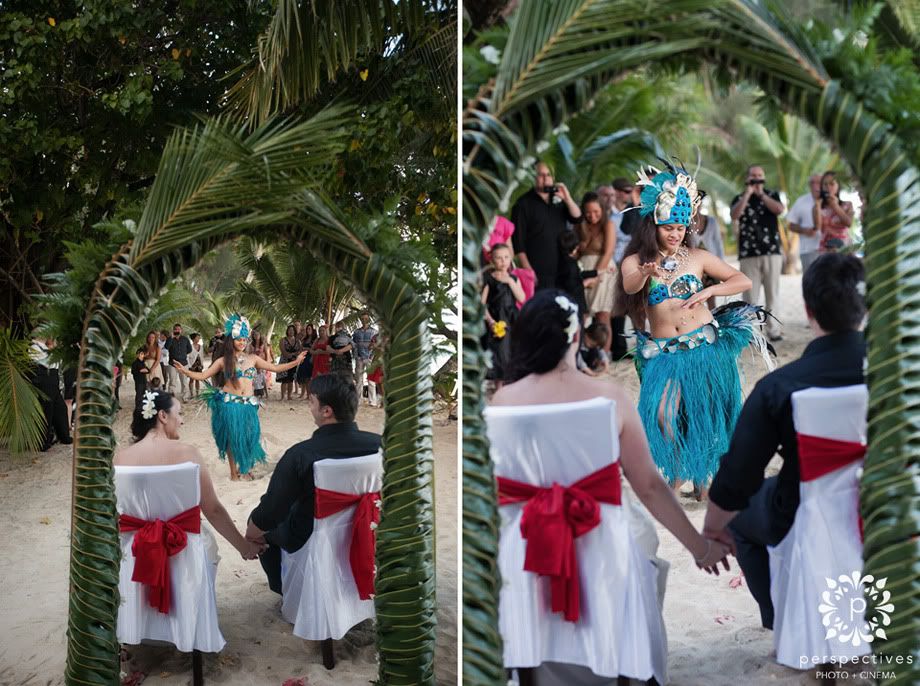 We had about 45 minutes until sunset, so we headed off for a few quick shots with Simone, Emrah, and their bridal party.
Down on the beach, we had a beautiful view of the sun, as it slipped down under the horizon.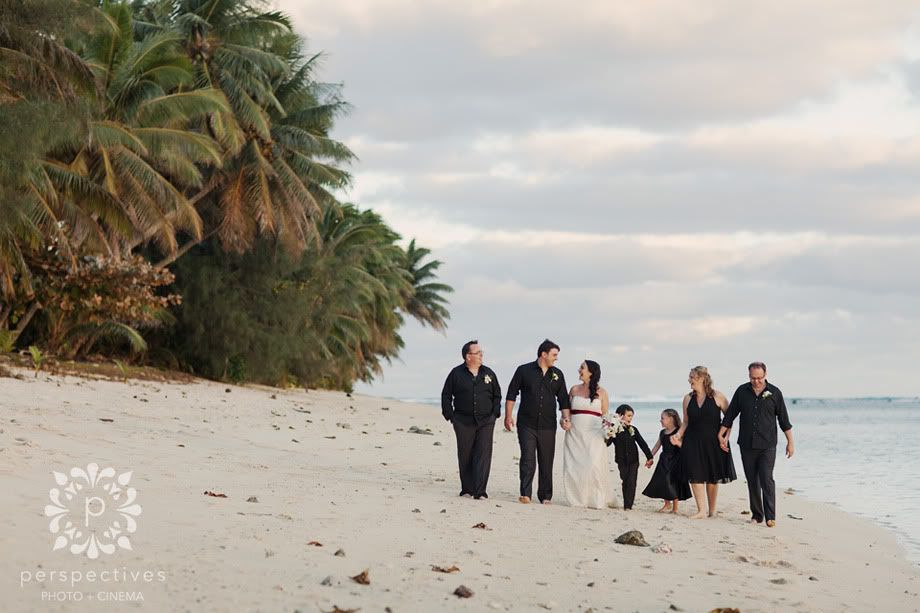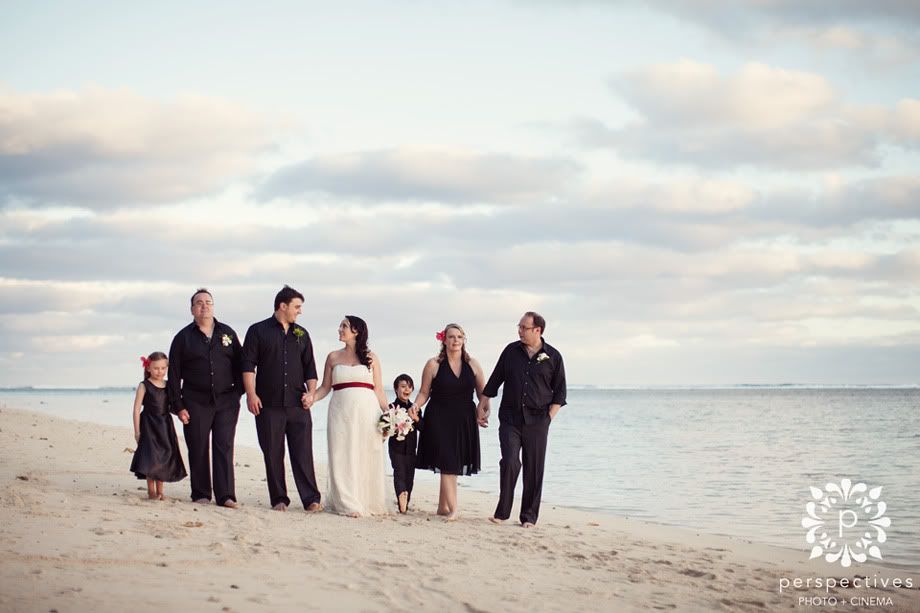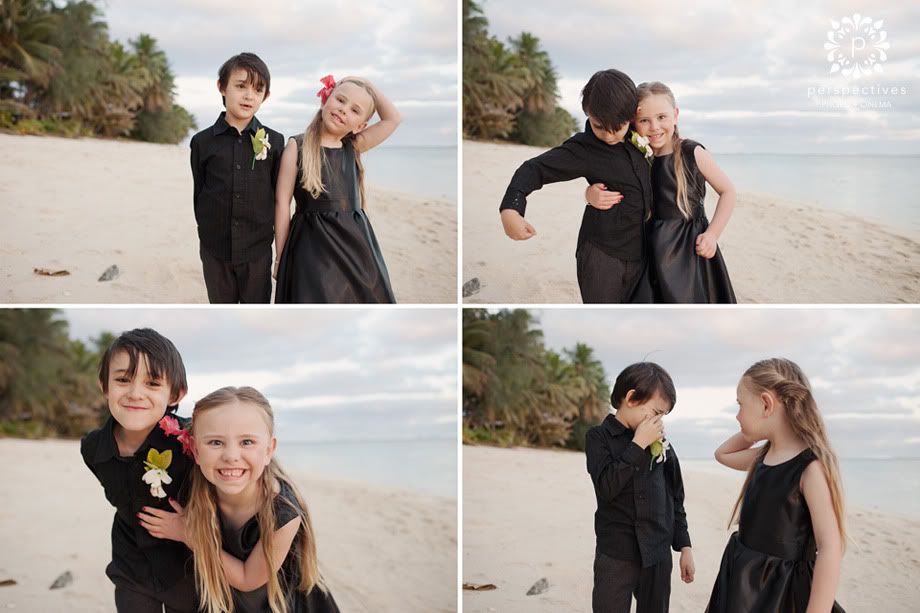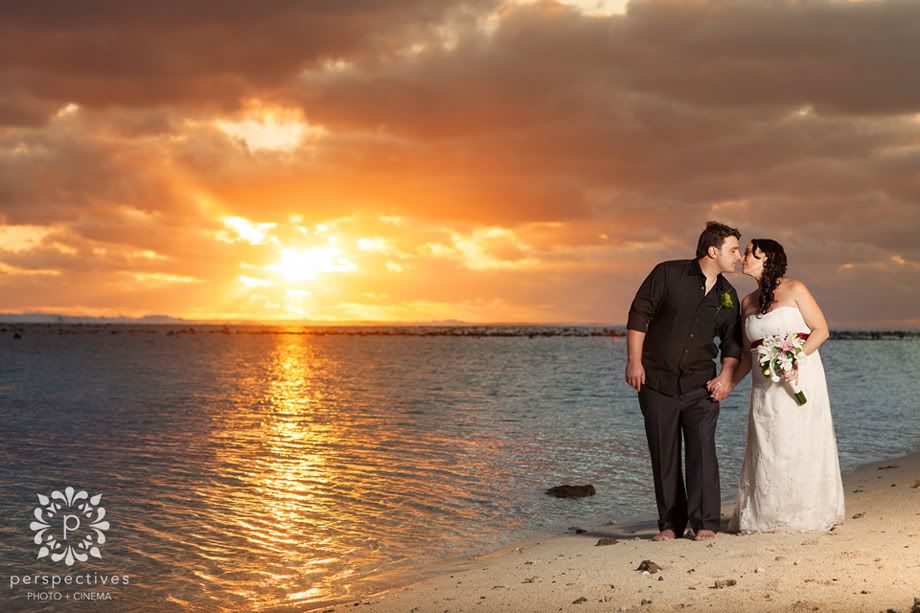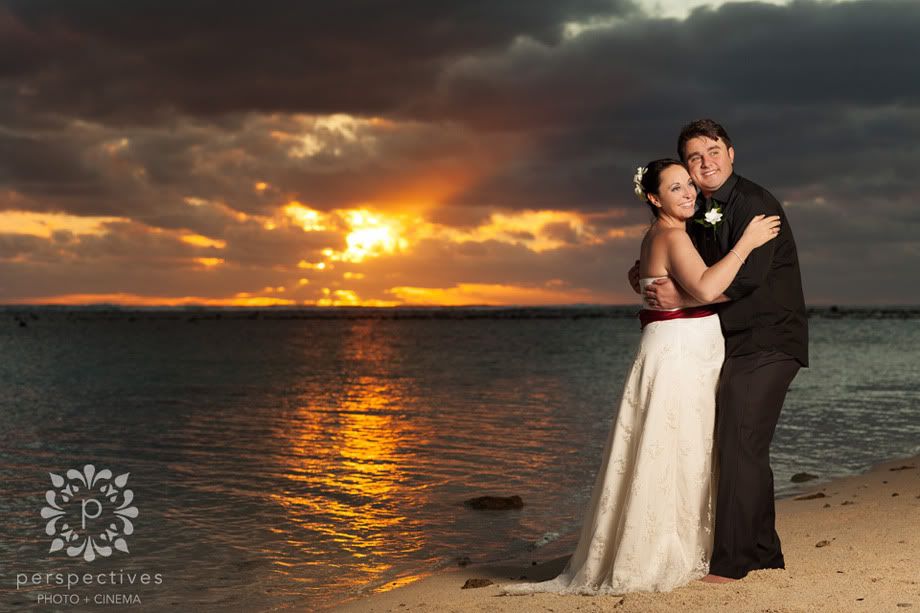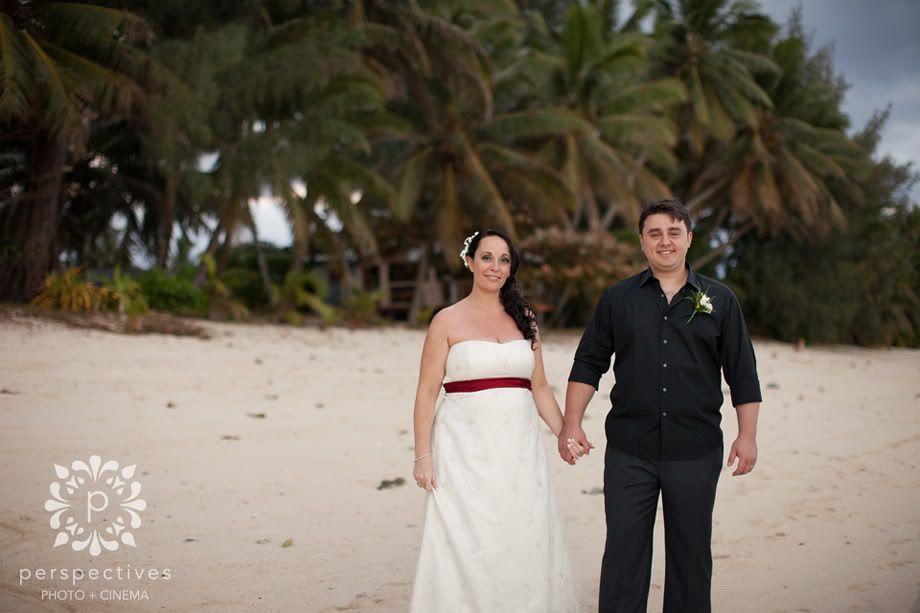 Back at the Rarotongan, the reception was incredible – AMAZING food, great people, energetic dancing – and Justine & Andy from Tiare Films, who had been videoing all day, changed their hats and ran the super fun Island Booth for the rest of the evening. Even Amber & I got into the booth for a few pics together!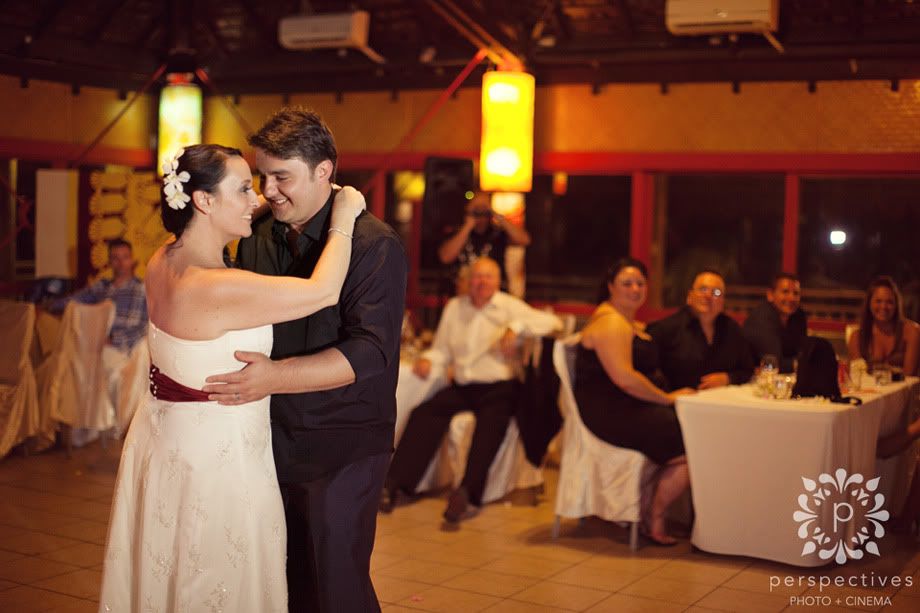 We headed home, uploaded the cards and backed up the photos… and then packed our bags. The next morning, we would be catching up with Emrah & Simon again for their 'trash the dress' session… and then flying back to NZ an hour after we finished shooting!
So on Thursday morning, we headed back out for a few more shots. We took the chance to venture a bit further afield – as there wasn't time on the wedding day to go anywhere offsite really. We started off in this great little grove of coconut trees and long grass.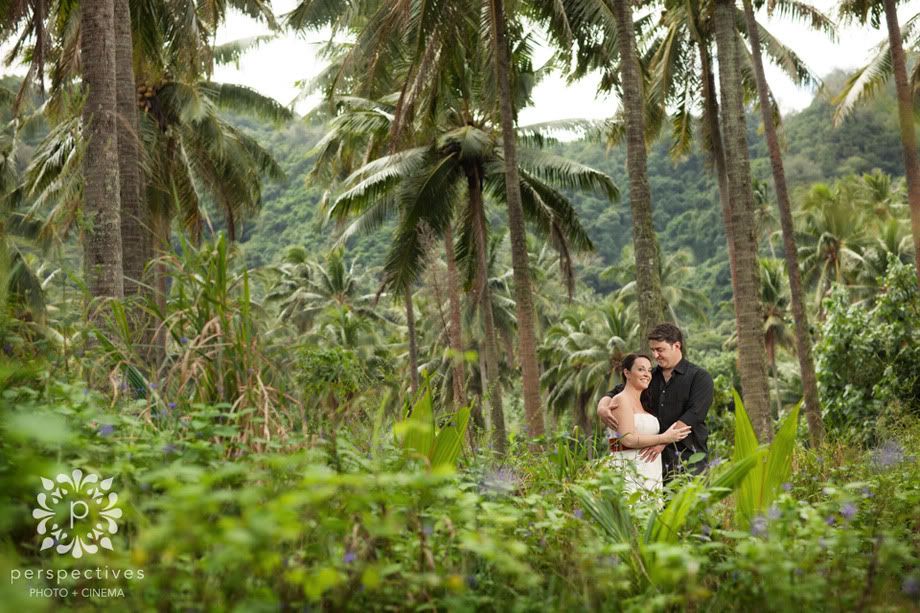 As well as starring in many of the photos, Hunter also proved awesome as our assistant – holding lights, learning to set up the gear… he's a budding photographer for sure!
We slathered on plenty of insect repellant – and ventured further inland.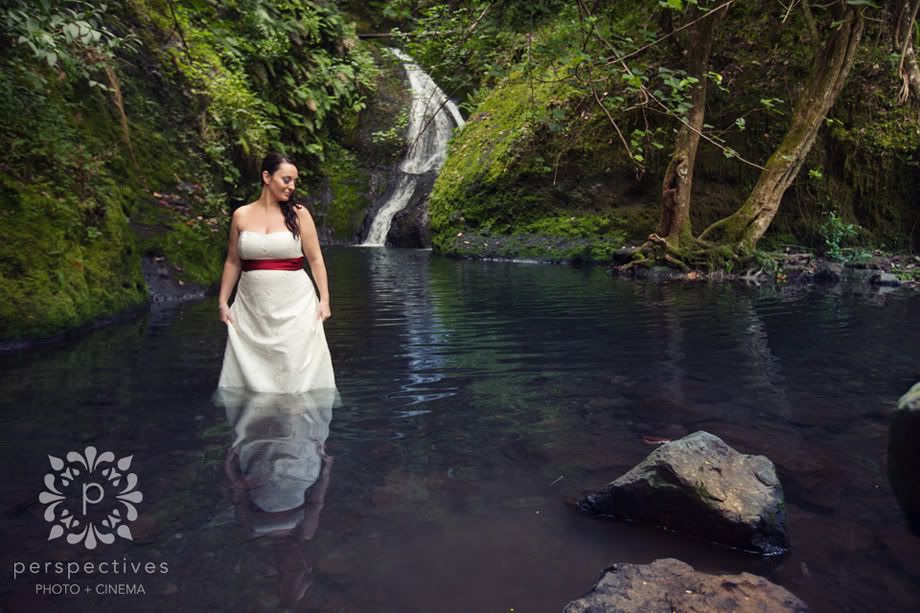 To get this next shot, Simone & Emrah needed to get on & off the road so many times… we'd just get the lights and everything set up perfectly… and then a faint call of "CAR!" would drift down… we'd all get off the road… and then do it again. We got there, though!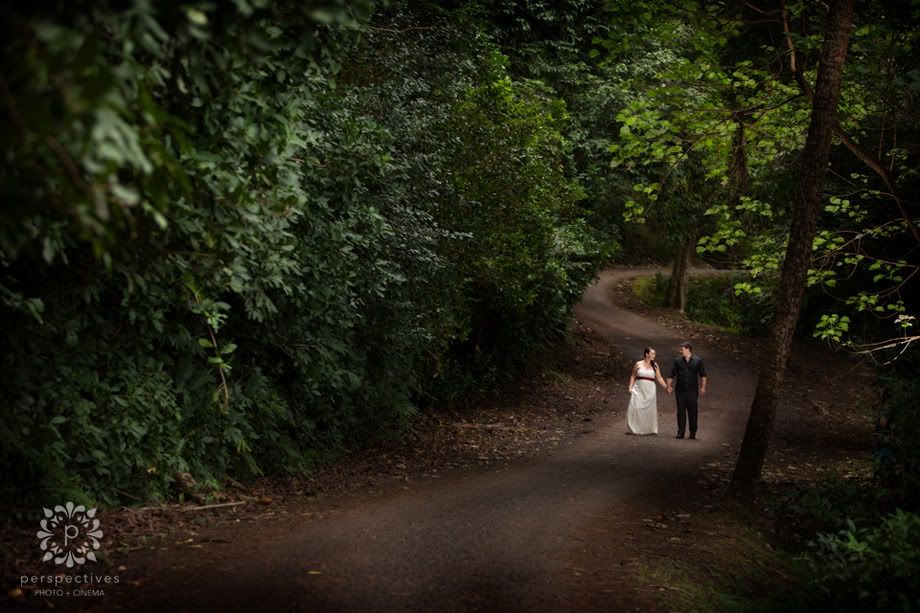 Back down at the beach, it was time to get in the water!
The clouds had begun to drift in, and I couldn't resist the chance to quickly set the lights up & really make the most of the epic sky.
We finished up our shoot with some fish coming to visit… some very close calls with cameras vs bigger than usual waves, and some great shots!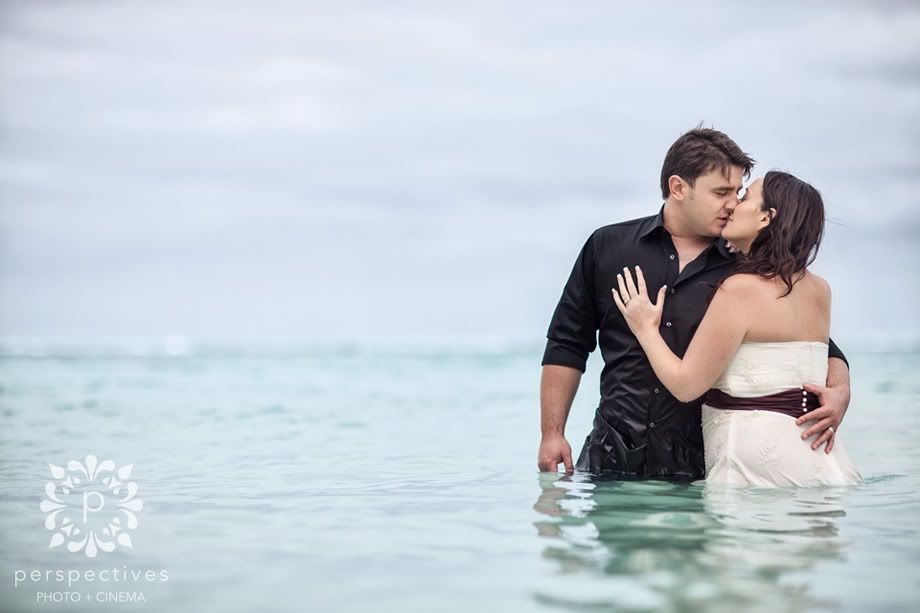 It was very surreal, to be back in Auckland about 8 hours after we got out of the water… nowhere near as exciting!
If you've enjoyed this collection of images – make sure you also head along and 'like' our Perspectives Photo + Cinema Facebook Page, where you can stay updated with all our latest images & cinematic wedding films.
Emrah & Simone – thank you both so much for having us along to share a part in your wedding day. We had such a great time with you both, and Hunter too! Hopefully Wellington is just as tropical as Raro today. ha.
Isaac & Amber.