Perspectives Photo + Cinema Xmas Party
You all know the drill. In the few weeks leading up to Christmas, everyone is posting on their Facebook pages about their work do, their husband's work do… seems like any excuse is good enough for a Christmas party!
Well, we had a lot of excuses. It was our last day of editing before the Christmas break. We hadn't had any kind of 'launch' party. And, our brand new certificate of incorporation had just arrived that morning. Done. Time to party.
But what can you do with a team of 5 people (and only 4 today, as Holly couldn't make it) … hiring a bar was out…. live band for 4??? Nah. So – we went to the beach.
As Murphy's Law dictates – we had just arrived & scattered our belongings in some semblance of a picnic, when a huge cloud came and blocked out all the sun. Bummer.
But as we watched, the cloud began to swirl in a circle, really quite fast – and we half expected a tornado to touch down right then & there. Which would have been cool. But it didn't.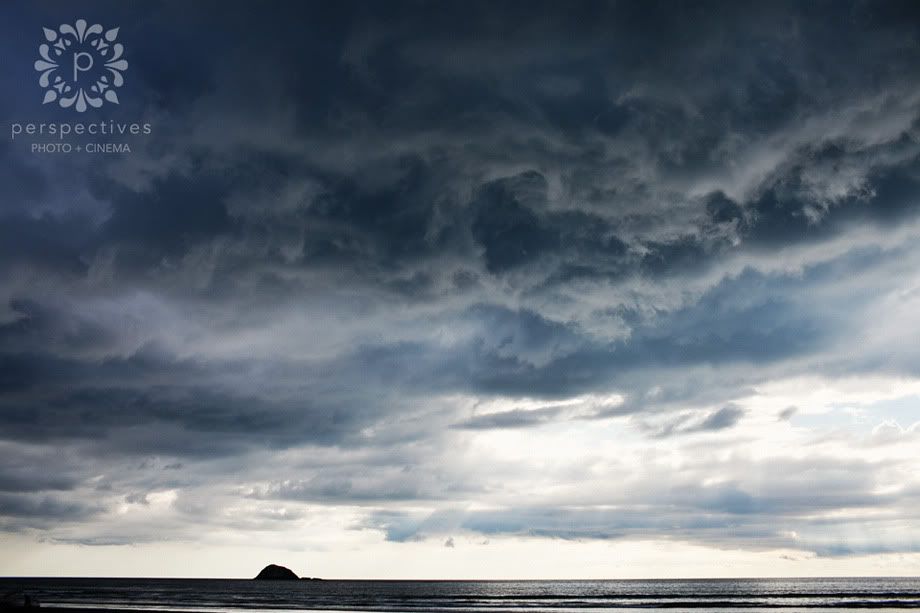 The boys had a competition… who can throw a rock the furthest? Amber laughed at us for this.

Jared had brought along his pétanque set – the games became progressively more competitive throughout the evening!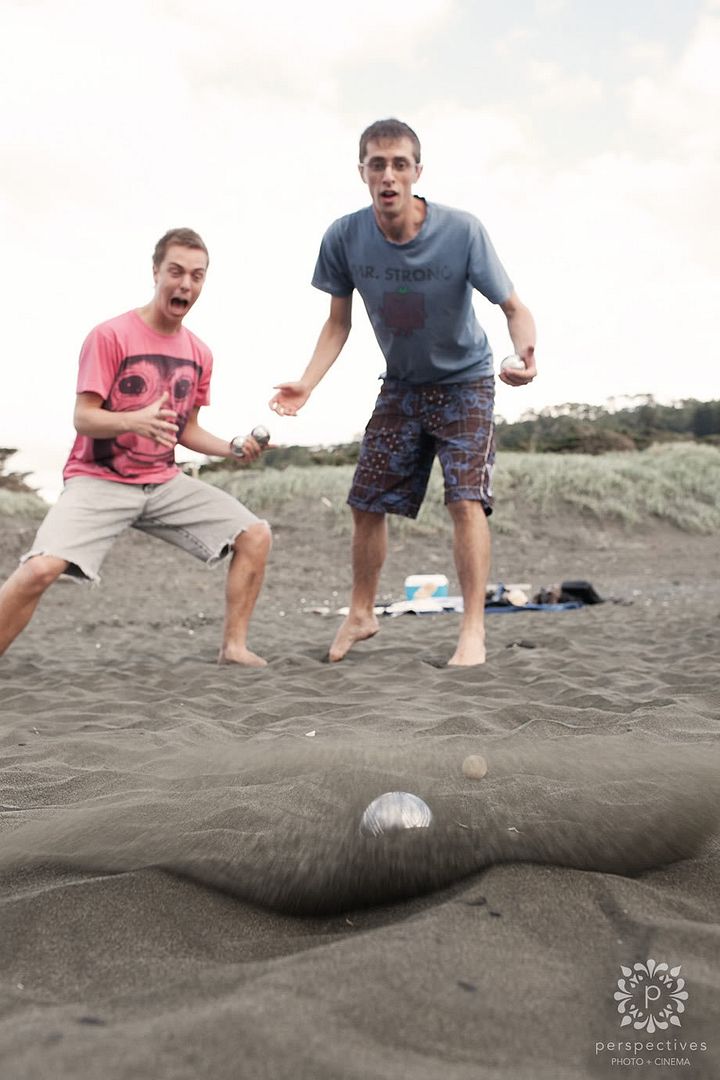 When the sun finally broke through, the dark clouds at at sea made for an awesome contrast.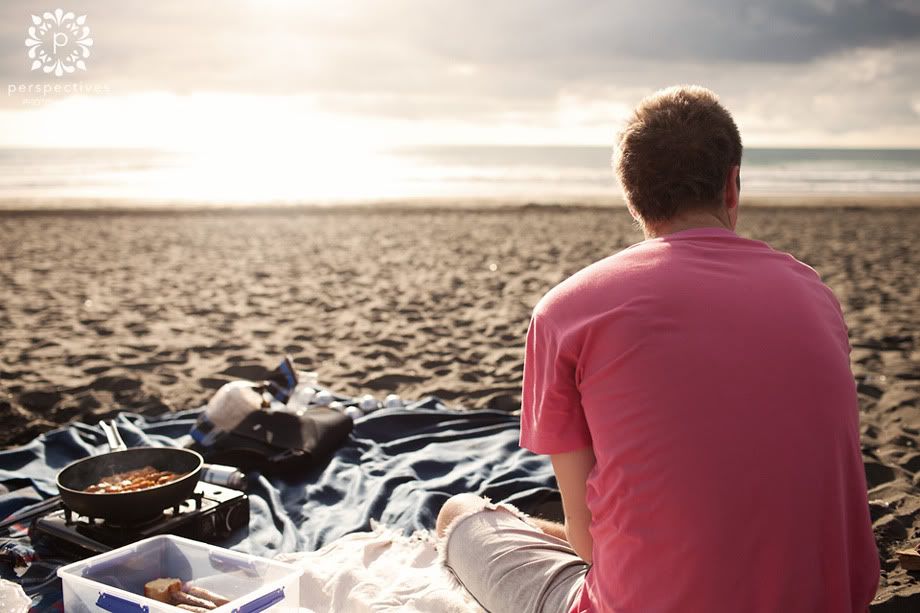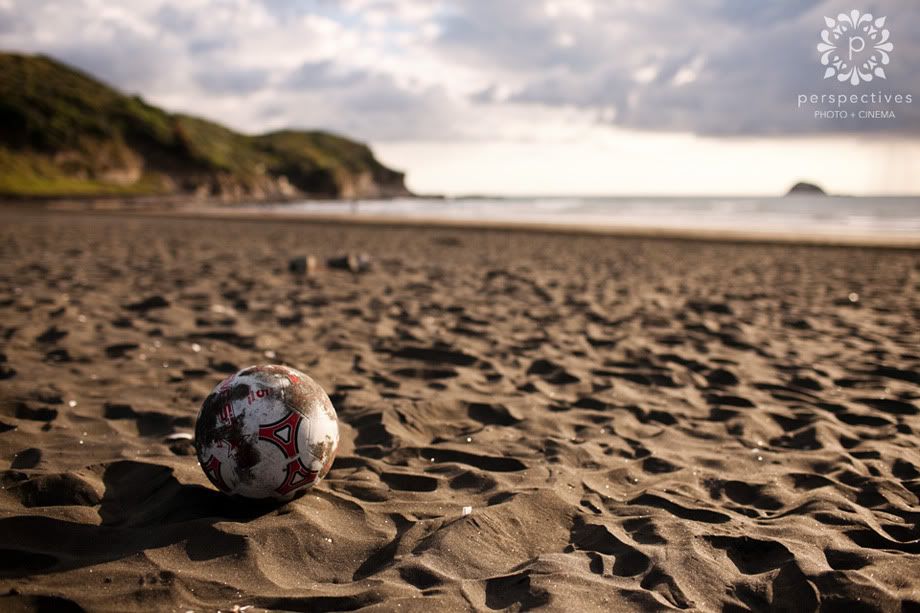 You can't beat BBQ food on the beach. Well, you probably can… but this particular afternoon, there wasn't anything in the world I would have preferred.

I was wondering how the seagulls managed to know exactly the point when we were eating our meal – as they hadn't really bothered us as we cooked, or any other time during the day. That's when I noticed Jared was throwing them bits of food – ah-hah! Caught.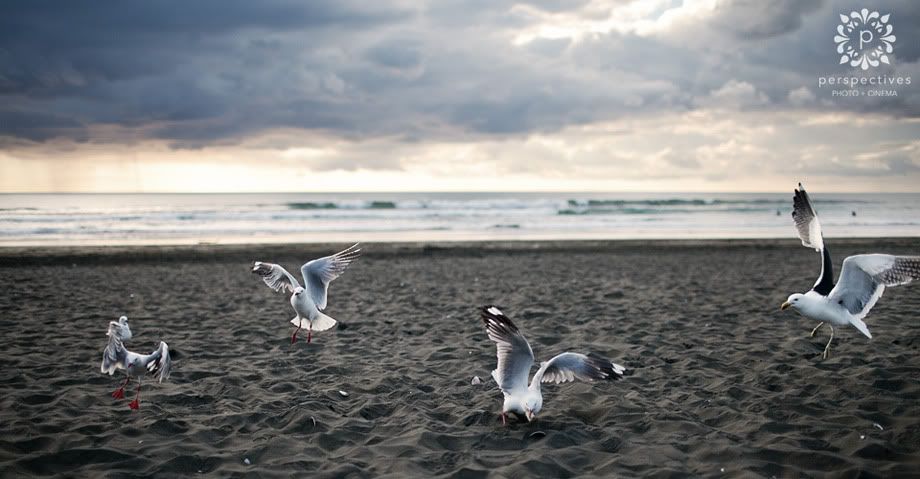 No celebration is complete without a toast. We had a bottle of delicious (and WAY more fancy than usual) vintage champagne – which we thoroughly bastardized by serving in regular glasses.

Time to bring out the big guns. This was high pressure pétanque now. First to 5. We readied the course.
And it was all on.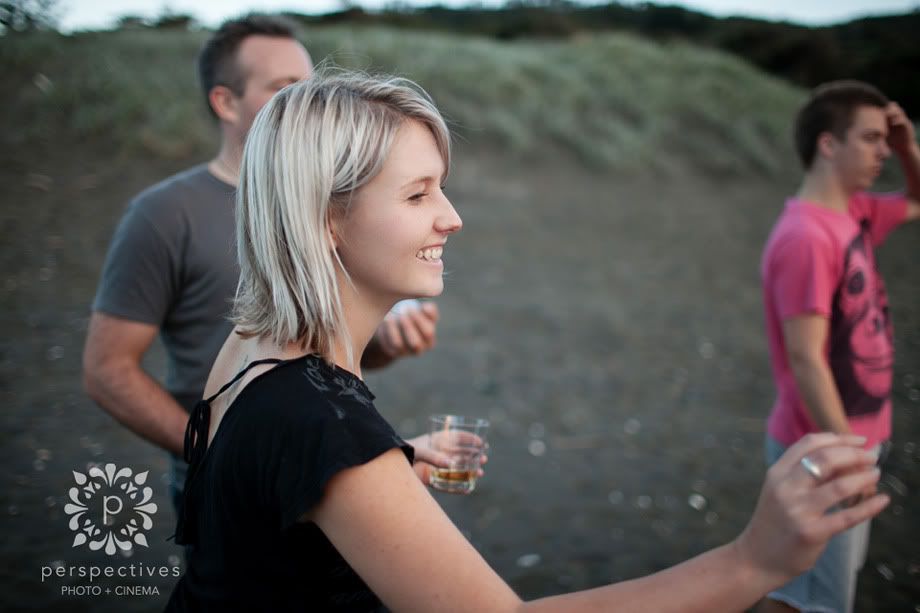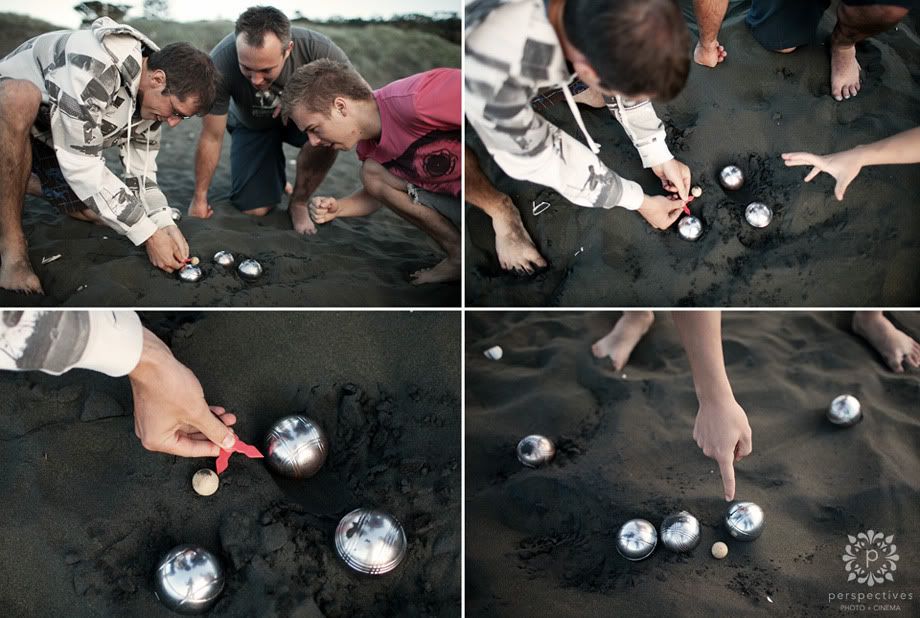 Jared was first to 5… and far too quickly… so we decided that must have been the warm up. Now was the real match. First to 10.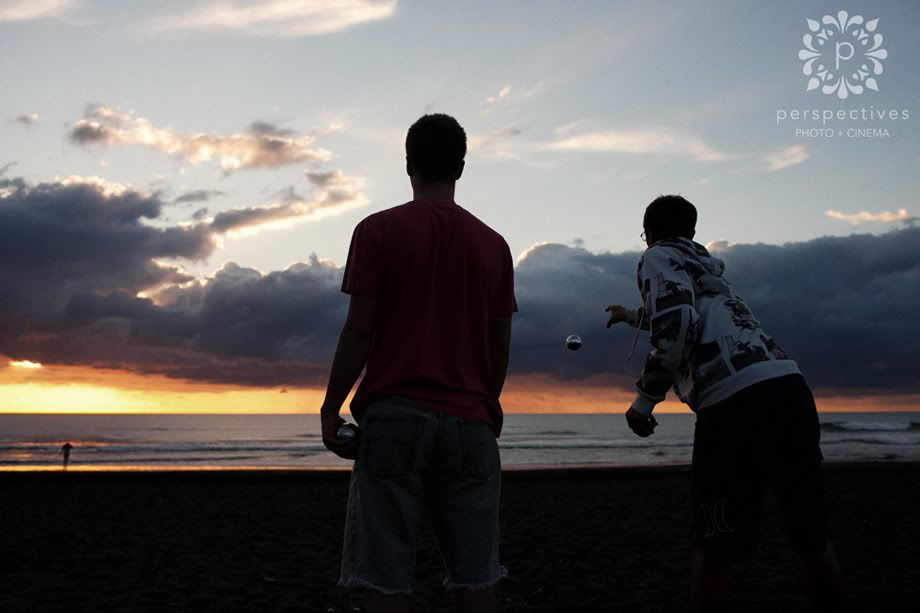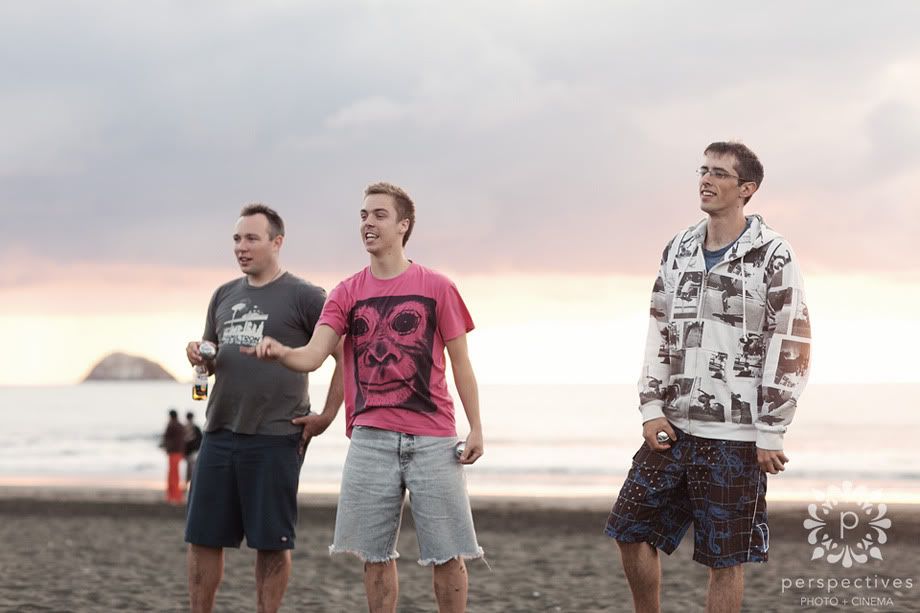 To make things trickier, we started throwing into a bunch of bricks and rubble.
Even these obstacles didn't stop Jared from claiming the title though, in a close finish with Mat.
This is how much I trust Mat's aim with a frisbee. Or rather – this is how confident I was that he would miss.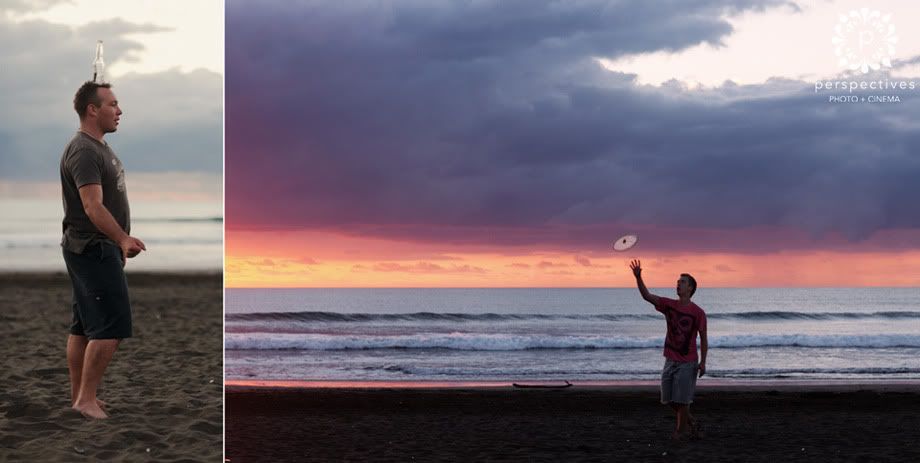 The sun sank below the sea – and we packed up, headed home, content that we'd had an awesome Christmas party… bring on 2012!