Pacific Resort Rarotonga Wedding Photos – Ally & Matthias' sneak peek!
Hi guys,
Last week, I headed over to Raro, to photograph Ally & Matthias' wedding at the Pacific Resort.
As Amber wasn't free to come across this time, I was lucky to have Junior from Nior Photography along to 2nd shoot for me.
Ally & Matthias were the winners of last year's LifeFM 'Wedding Season' promotion, and we'd done their engagement session about one year earlier, so it was great to see the day finally arrive.
The actual wedding day was the only cloudy day of the entire trip (typically!)… but it was nice, taking some of the heat out of the sun. It also made for some awesome, dramatic, moody photo options nearby.
The day after the wedding, I caught up with Ally & Matthias again for an 'encore' session… where we focused on making the most of the bright blue skies and sea. Finishing up with a few shots in the water was a lovely 'cool-down' time, as by then we were really hot!
Once we've finished the rest of the editing process, we'll post a more full, comprehensive blog update with a bunch more photos. To make sure you're one of the first people to see that when it goes live… head over and 'like' our Perspectives Photo + Cinema Facebook Page – where you can stay updated with all our latest work, and daily favourite images.
Without further ado – here's a sneak preview.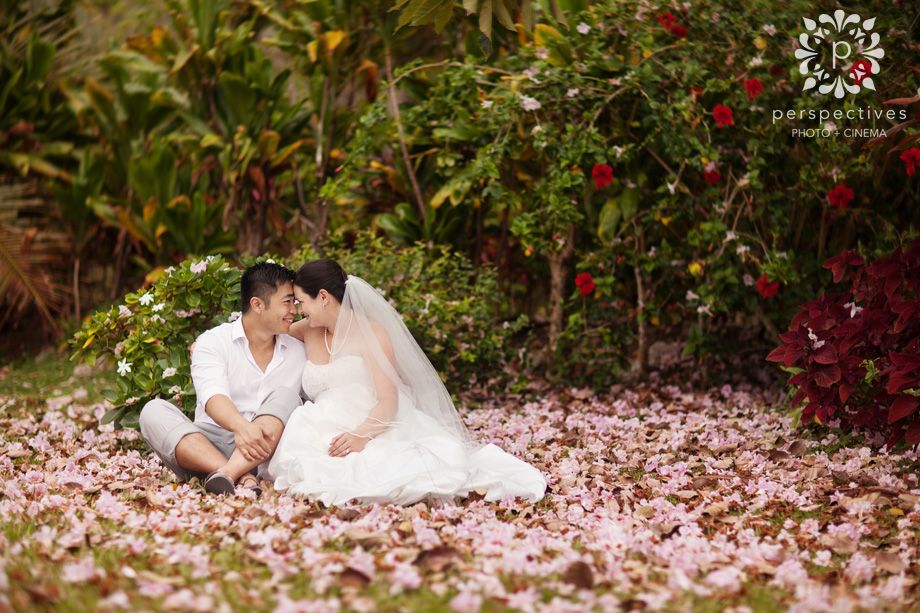 When location scouting this cool tree filled with pink flowers, the sun was brightly shining onto it, really popping the colours out against the sky. On the wedding day, with all the clouds, it really didn't have the same feel. Not to be defeated… we lit the entire tree with one light, and Ally & Matthias with another… for this cool effect!

Right at the end of the night, Junior captured this cool lens flare off the backlight – love the effect!
It poured with rain that night… and then, the following day, almost the complete opposite conditions for the encore shoot.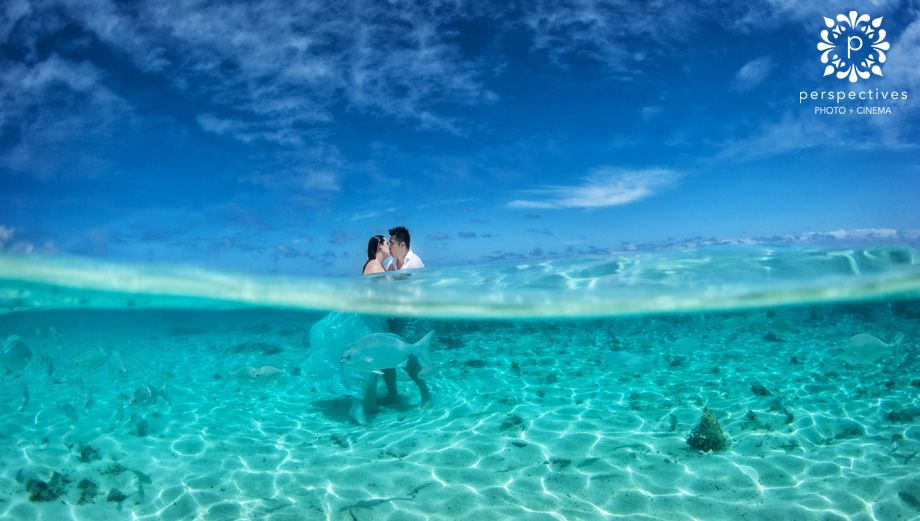 This is a whole heap of fish…
Ally & Matthias – thanks so much for having us share a part in your day! We had such a great time with you guys. Stay tuned for more photos soon!
Isaac 🙂