Ohope Wedding Photos – Tom & Suzanne's sneak peek
Tom & Suzanne live in London. We live in Auckland. And we all met down in Ohope beach, near Whakatane, on a sunny afternoon for their stunning wedding out in the bush on Tom's parent's property.
Tom's two brothers were his groomsmen.. and we kicked off our day around at the boys' place, as they got ready.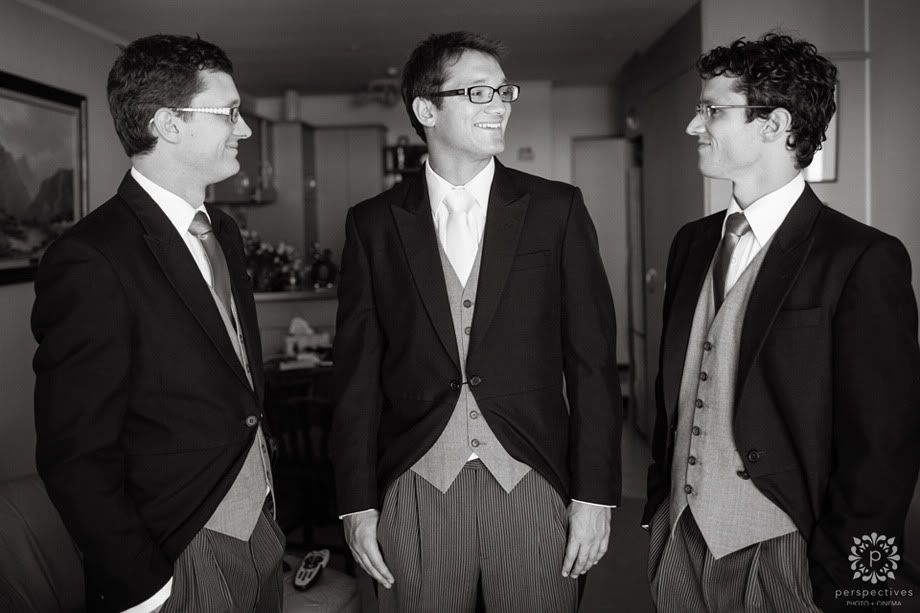 .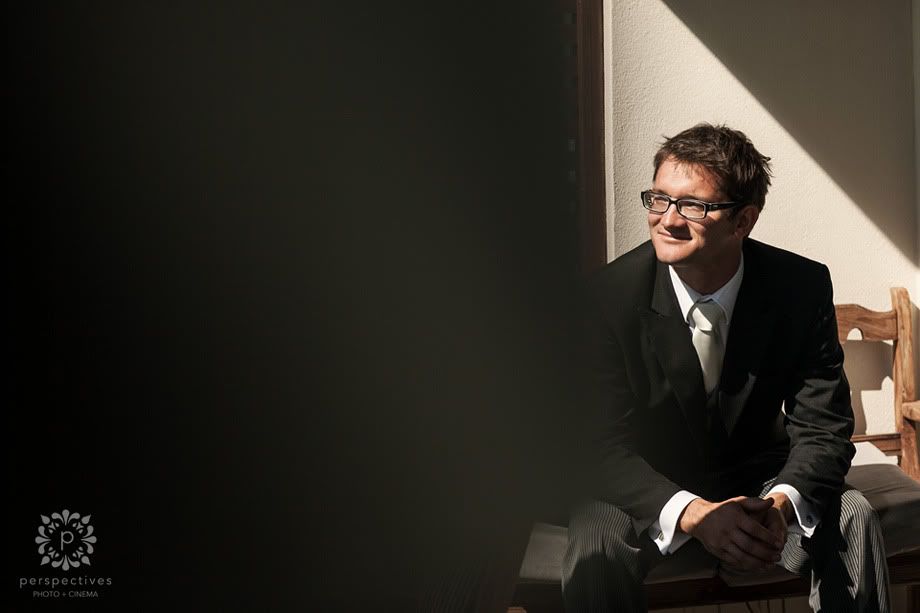 Around at the girls… everyone was super organized & laid back. Getting ready onsite at the ceremony meant that even travel wasn't a concern… it was all like clockwork!
Suzanne had selected her dress & brought it home from London.. and it was stunning!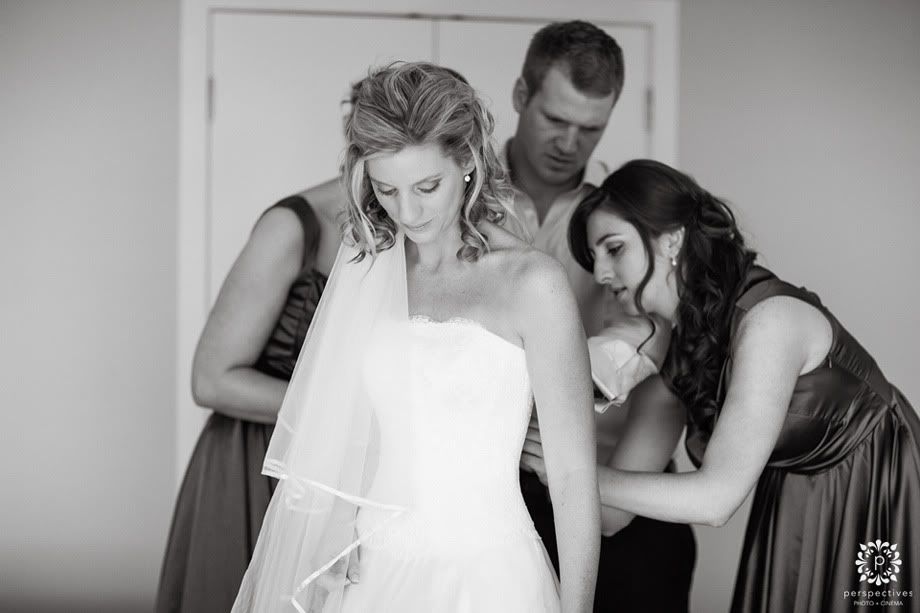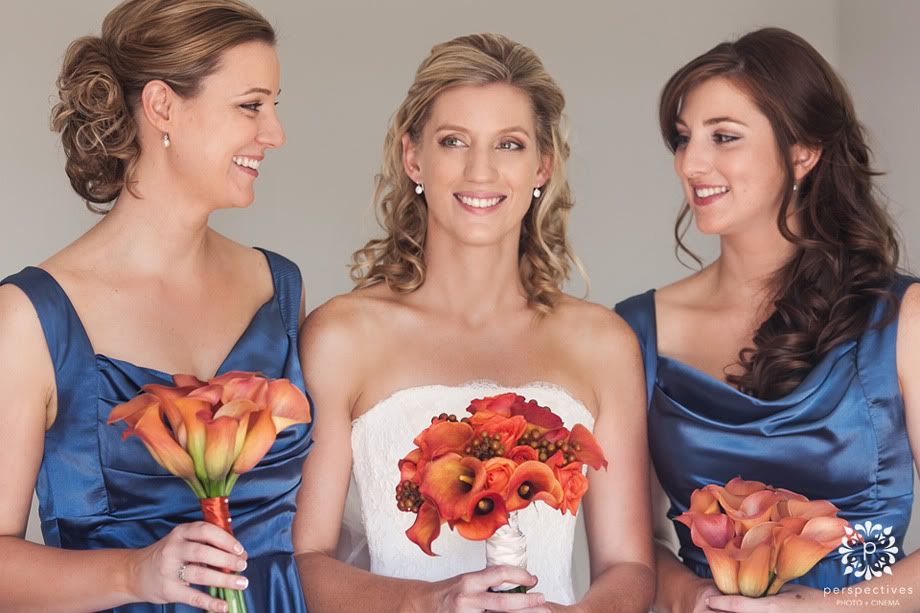 It was so bright & sunny outside that we needed to either go directly with, or directly against, the light. I love that in almost exactly the same spot, from different angles, we got these next two shots.
We headed down from the house and into the bush, where Tom & the guests were waiting expectantly. We asked them when we initially caught up to chat about the details… "so – why the ceremony at 1pm?" The answer: They needed to make sure the estuary behind the ceremony was full – the difference between gorgeous blue… or mudpit. Good thinking!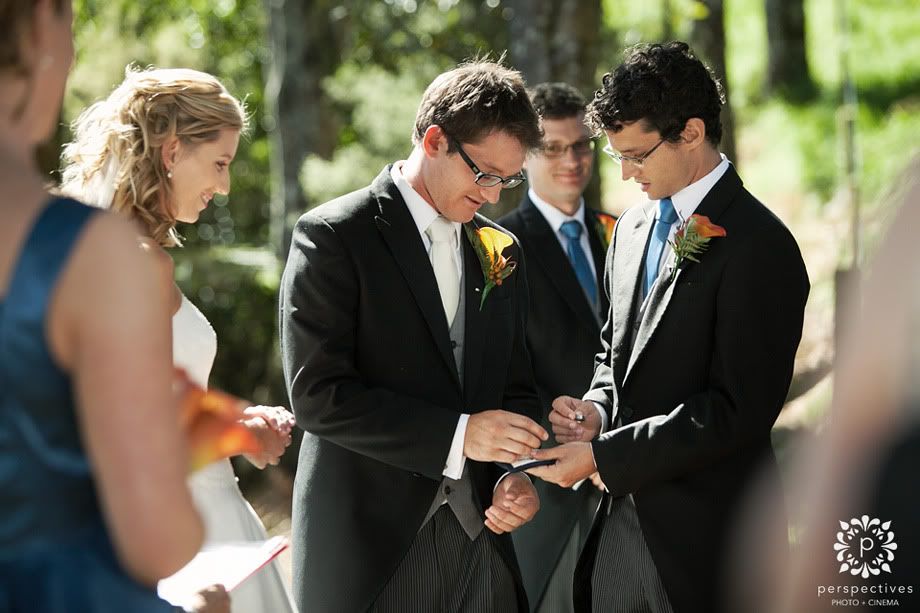 Shooting back with the sunlight… Tom & Suzanne had their very own natural spotlight.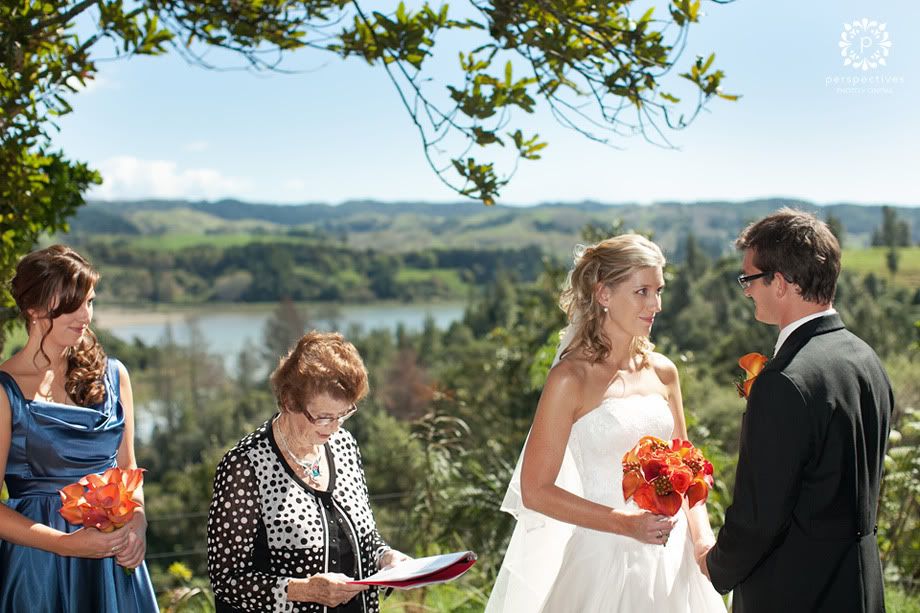 After the ceremony, they planted a kauri tree in the exact spot where they were standing… such a cool memory that will last for generations!
Earlier in the day… we had scoped out 2 potential photo spots down in the bush, and Tom & Suzanne had another 2 favs as well. While we were standing around up the top of the driveway deciding which location we'd head to first… we noticed that everyone was standing in this perfect light. So we added another impromptu option, beginning right there & then!
This tree was covered in moss that hung from the branches.. very cool!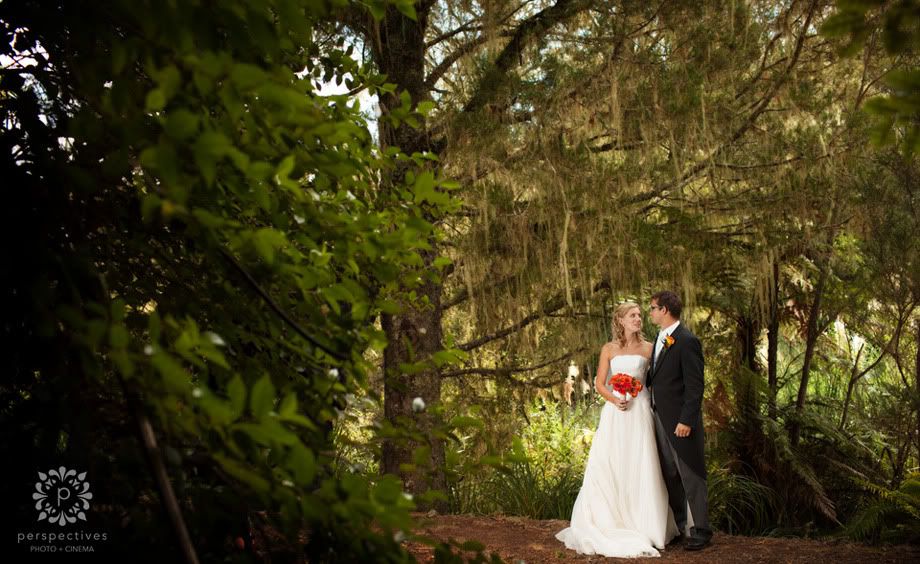 Autumn leaves covered the ground through this little passage of trees… the sandflies loved it in there, too!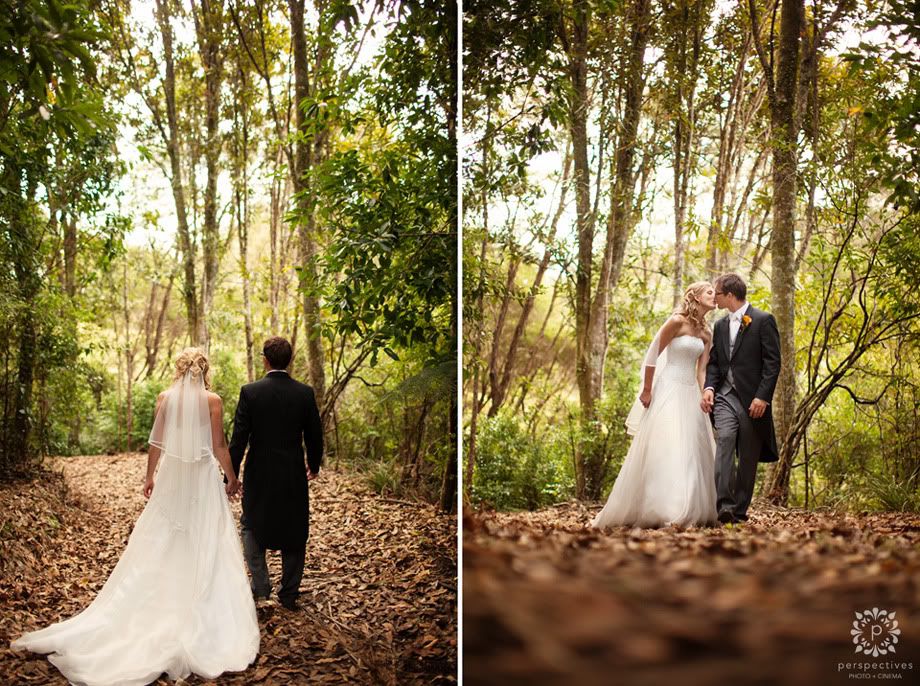 In the next two shots, we're looking up into one of the biggest Kahikatea trees I've ever seen, it was huge!!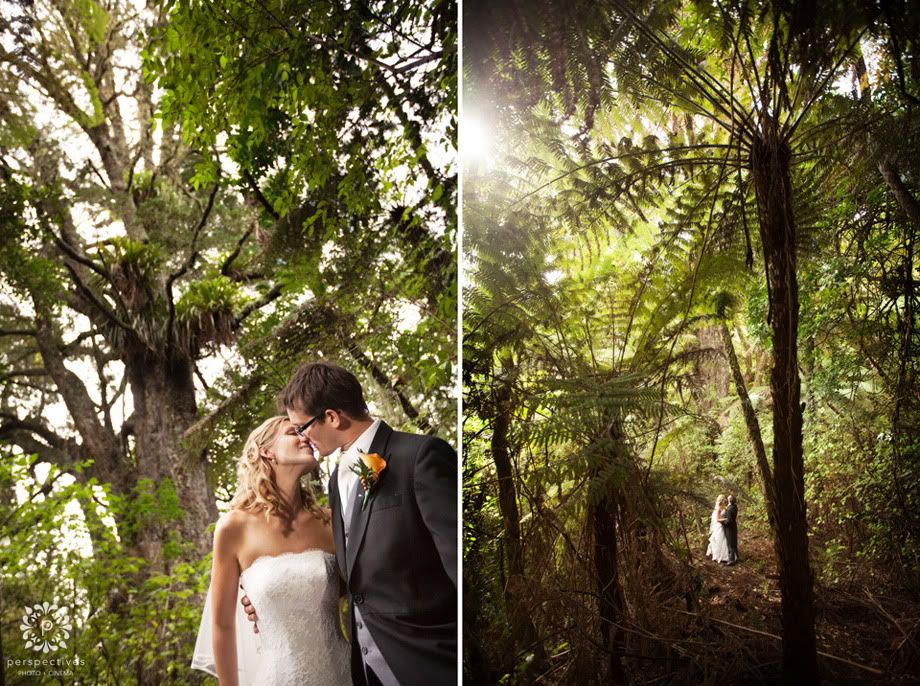 On the way up out of the bush, we stopped in this cool little field…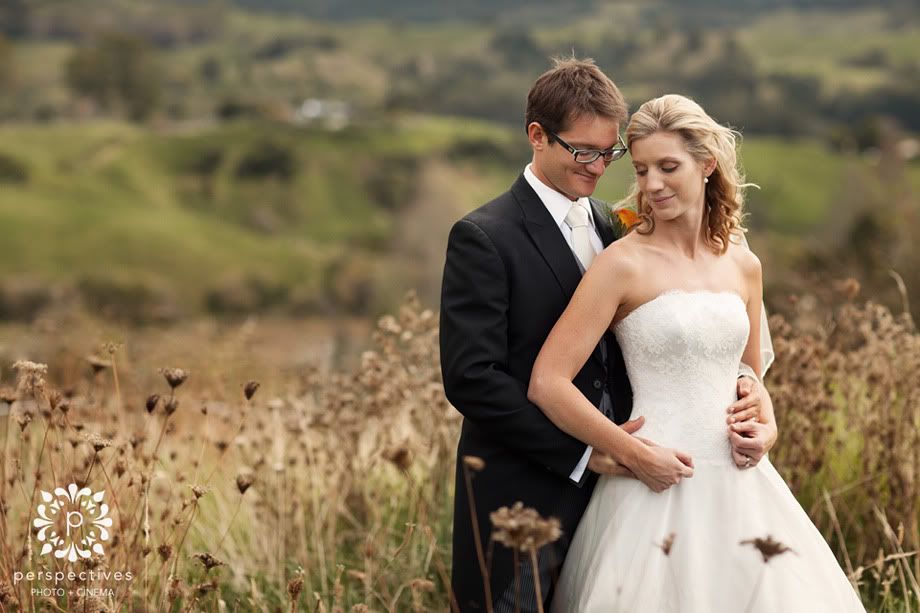 Before the reception, we headed down to Ohope beach for a few shots down on the sand. The light was perfect – a patch of late afternoon sunlight running down the beach & lighting them up against the dark clouds. Just the kind of light we love!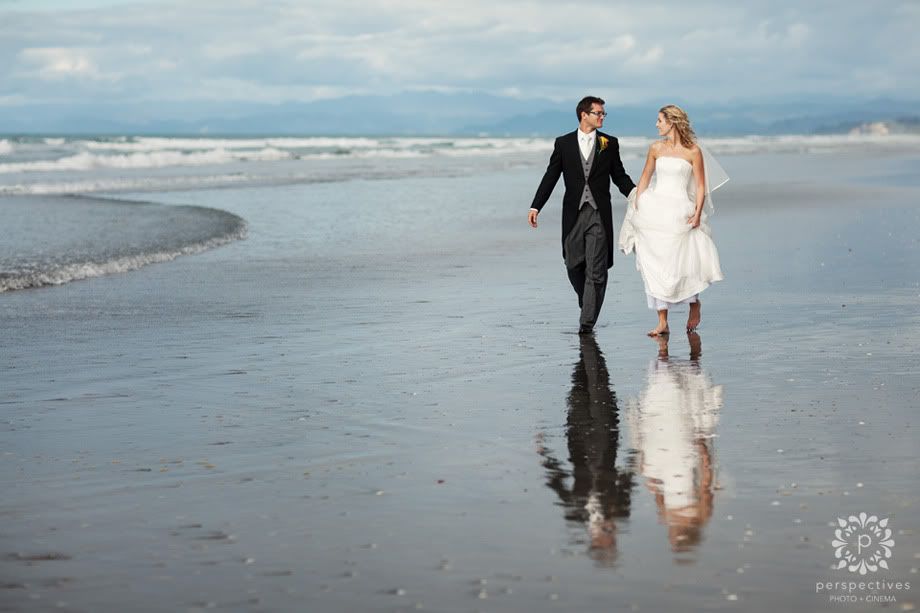 These next two images were shot within seconds of one another – Amber & I each using different lenses. It's cool how they feel like such different photos, and is one of the benefits of having two photographers… double the shots in the same time!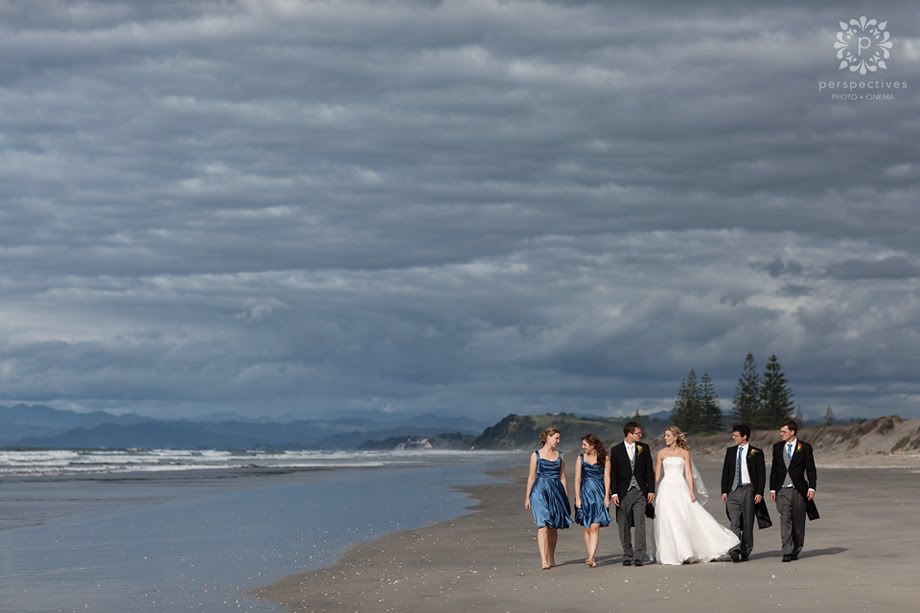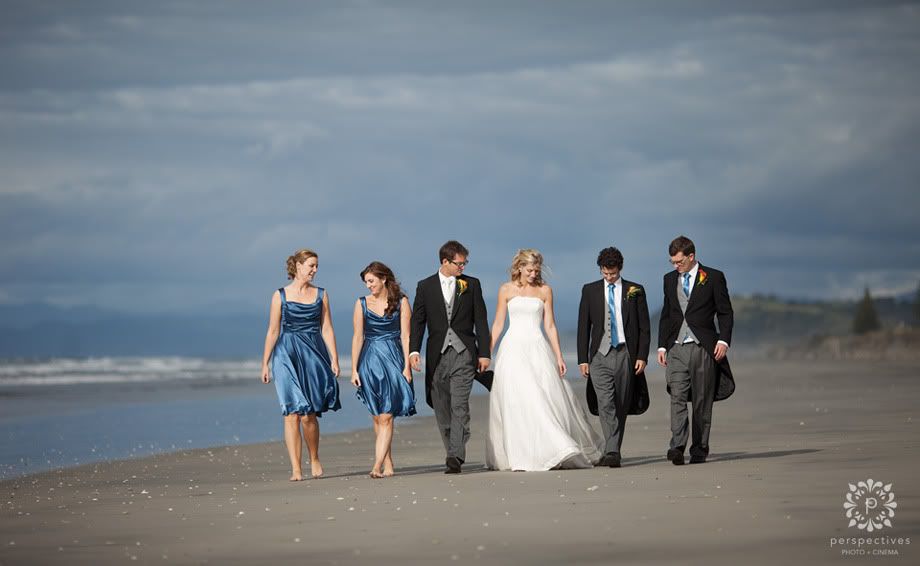 Tom & Suzanne had the chance to practice a few dance steps to put into use later that evening…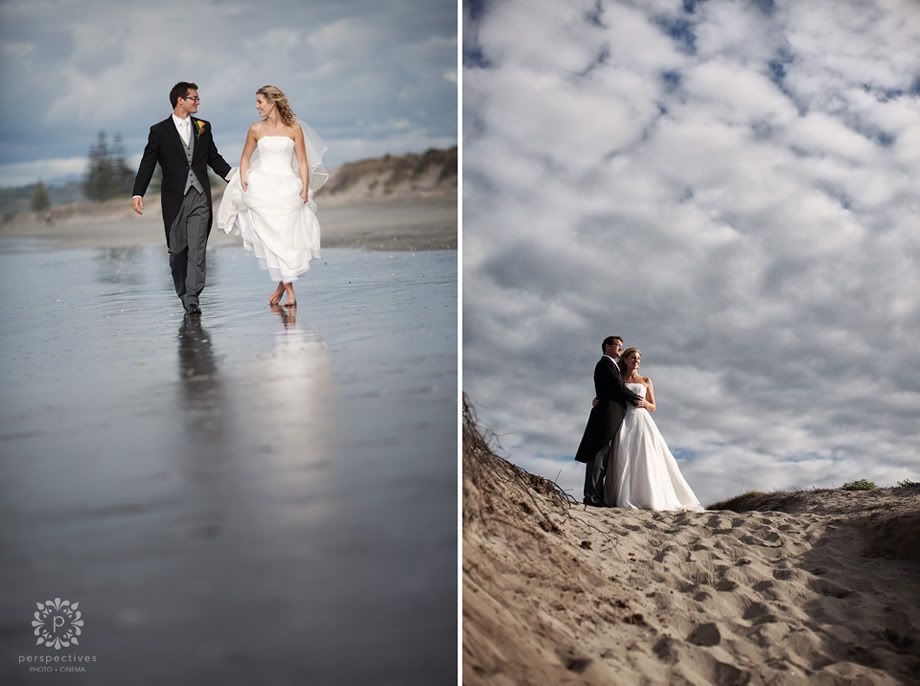 Back at their reception, the guests were relaxing in the sun. Lawn games, a fiercely competitive cricket match, and nice wine was the order of the evening.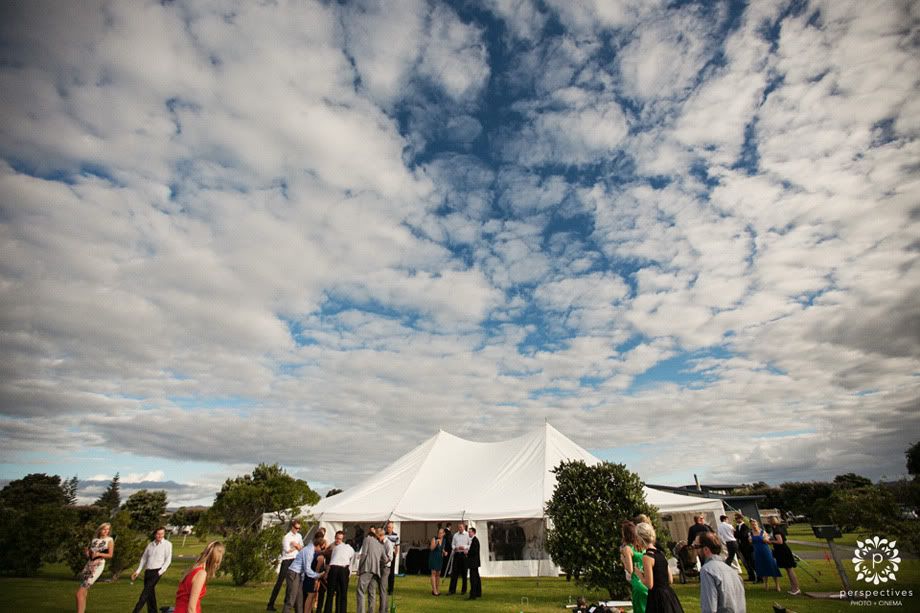 This is a new croquet technique.. bounce off your teammate's shoes and on towards the next hoop.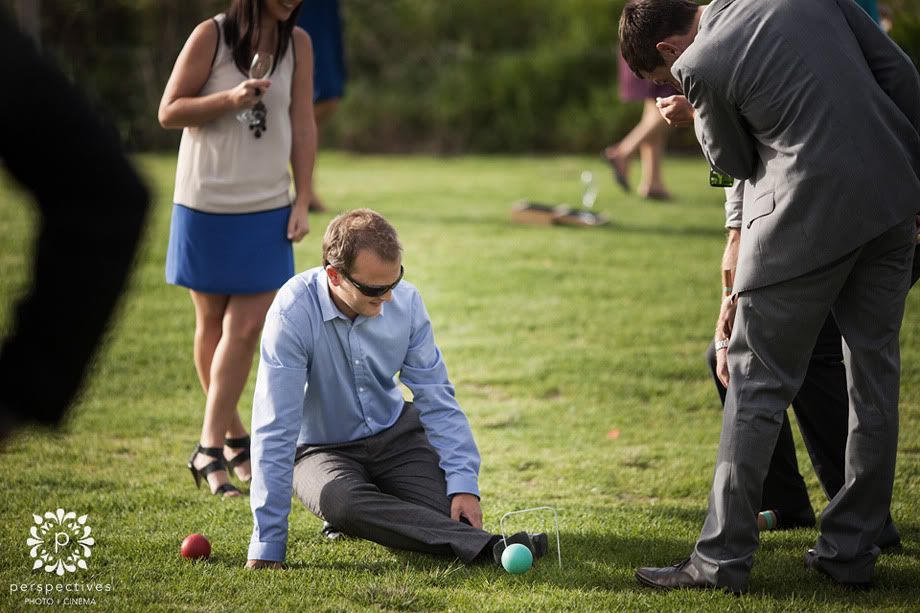 Drinks break.
There were some awesomely close games of petanque, too… straight into the sun was tricky going, and made for some awesome throwing styles.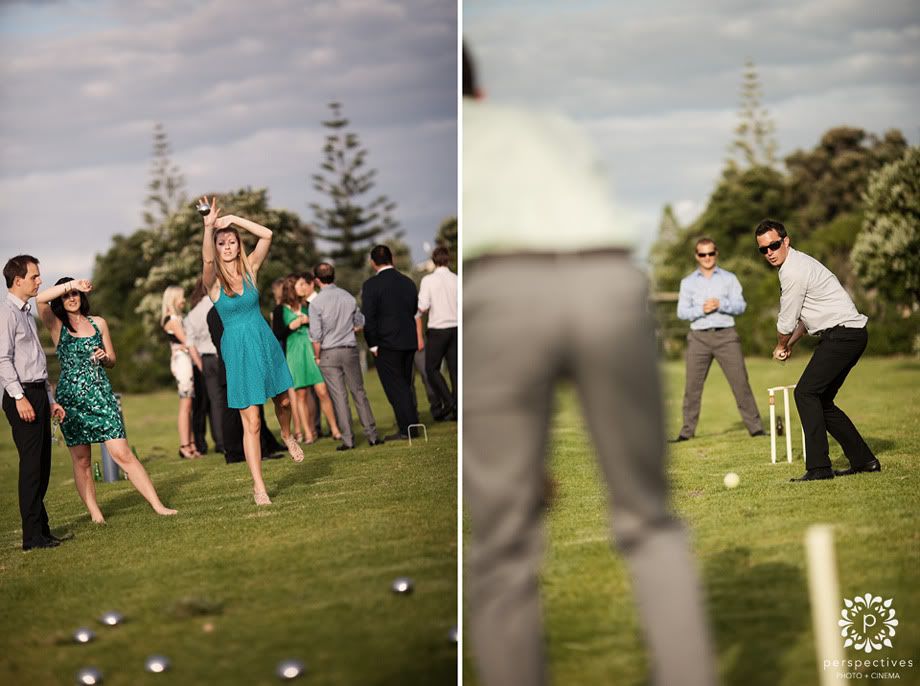 Tom had brought a huge bottle of Champagne with him from France.. and as a 'boys' version of the bouquet toss… it was up to the guys to try catch the cork.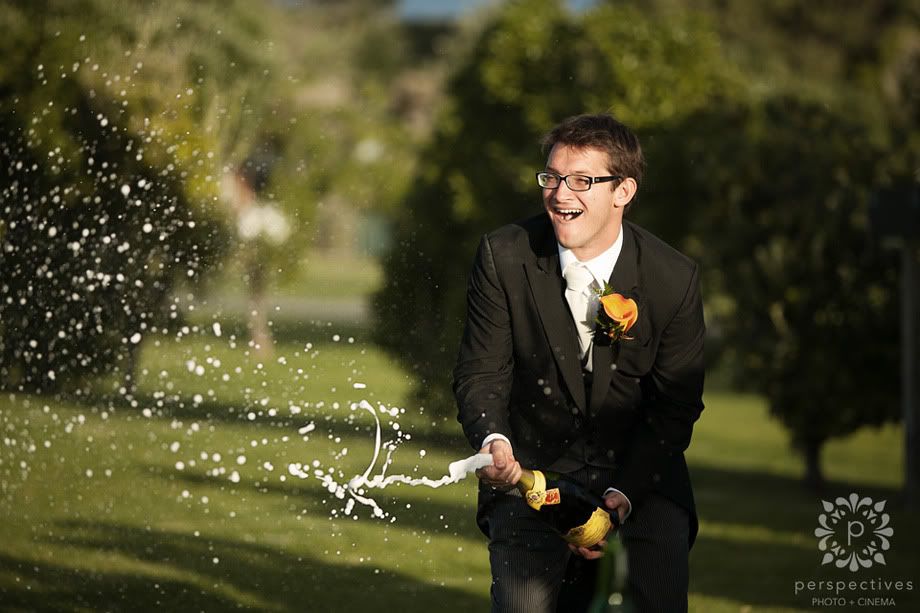 It was Suzanne's turn… and awesome to have her sister take the honours 🙂
The guests headed into the marquee to take their seats for dinner. We spotted the sun dipping below the hills… and figured that while people were organizing themselves, we'd steal Tom & Suzanne for a few last shots in our favourite kind of sunlight.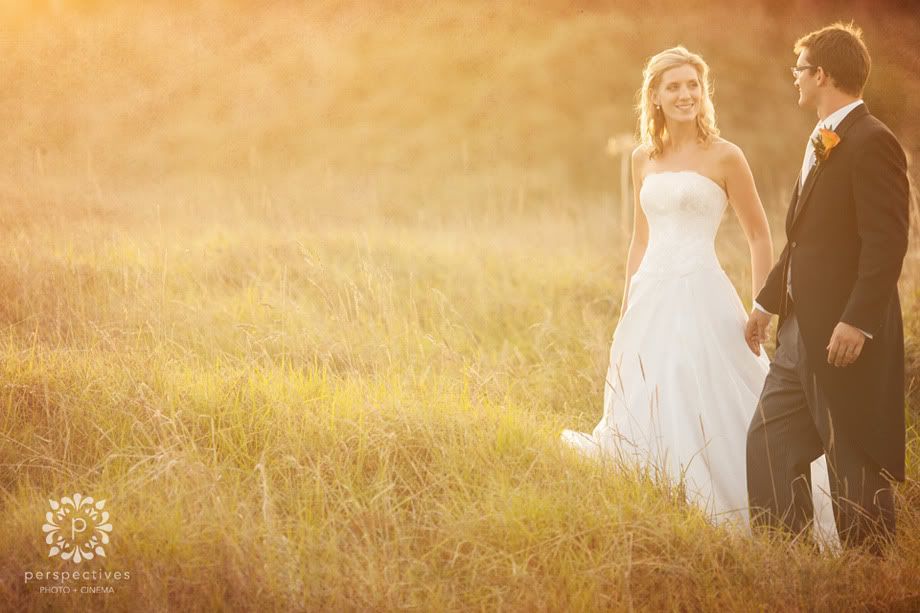 We then left Tom & Suzanne to enjoy their evening…and after a quick stop at Sandcastle (best burgers EVER) we made the trek back to Auckland … because we couldn't wait to get home and upload these photos to look at!
If you've enjoyed checking out these images – we'd love you to head over and 'like' our Perspectives Photo + Cinema Facebook Page … where we give you a daily does of photo goodness 🙂
Tom & Suzanne – thanks so much for including us in your special day. We had such a great time with you all.. and we can't wait to share the rest of the photos with you!
Isaac & Amber.