McHughes Cheltenham wedding photos – David & Hannah's sneak peek!
Hi guys!
Last week, we headed out to photograph David & Hannah's gorgeous wedding at the Wilson Home chapel in Takapuna, followed by a reception at McHughes in Cheltenham beach.
It was a (rare, this summer!) stunning blue day – warm, but not too hot – perfect for a wedding 🙂
In the morning, we headed around to the boys' hotel, to see what they were up to….
You become a little bit 'public' property on your wedding day.
Case in point.
David & his groomsmen… world famous in… somewhere!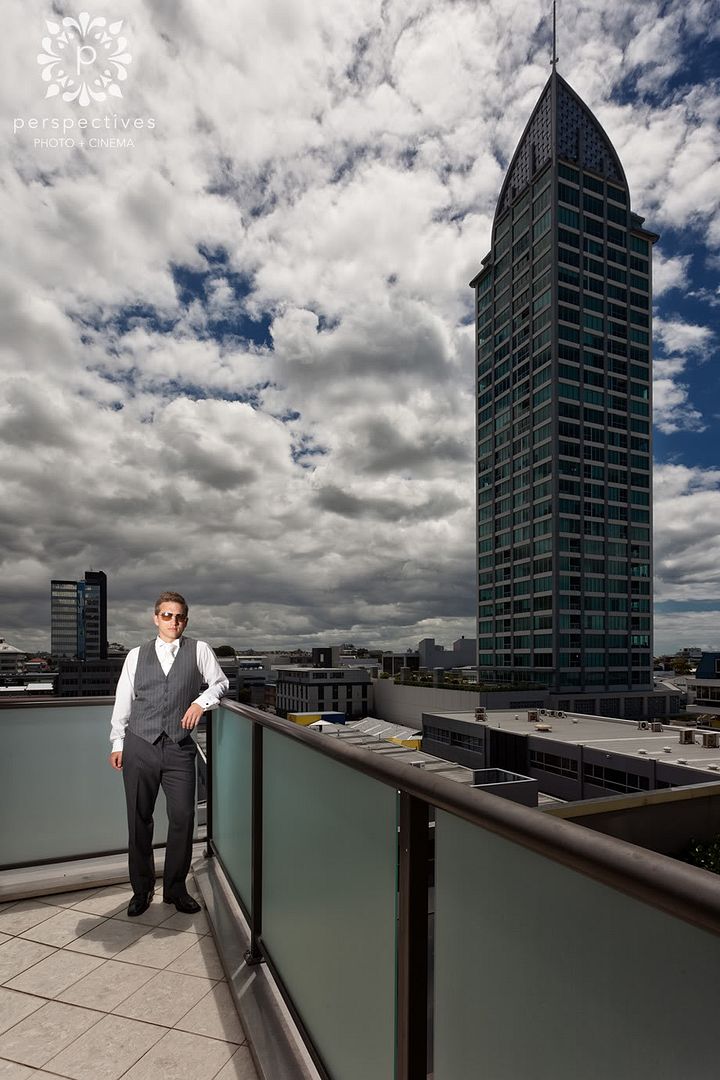 Around at the girls, we saw Hannah's gorgeous wedding gown – created by one of our favourite designers – Anna Schimmel.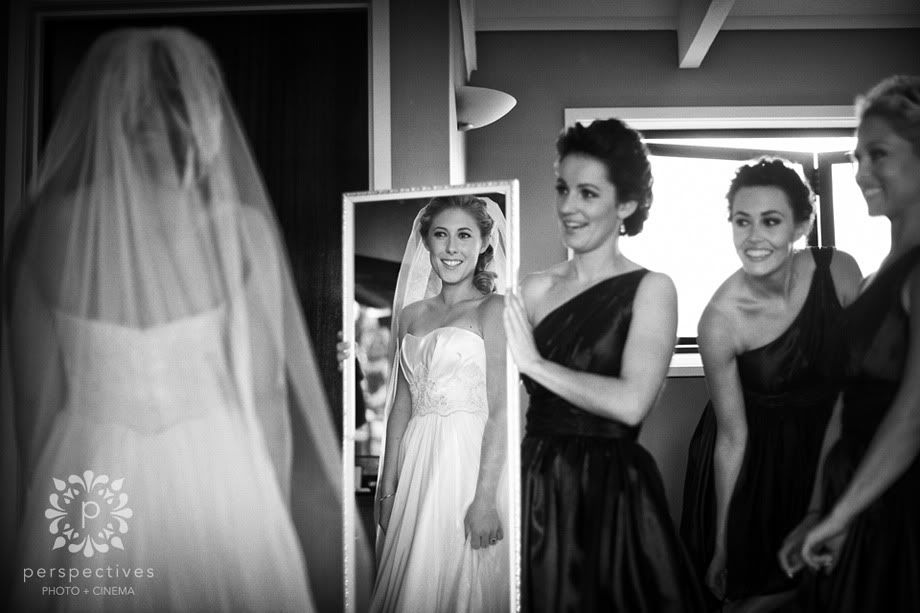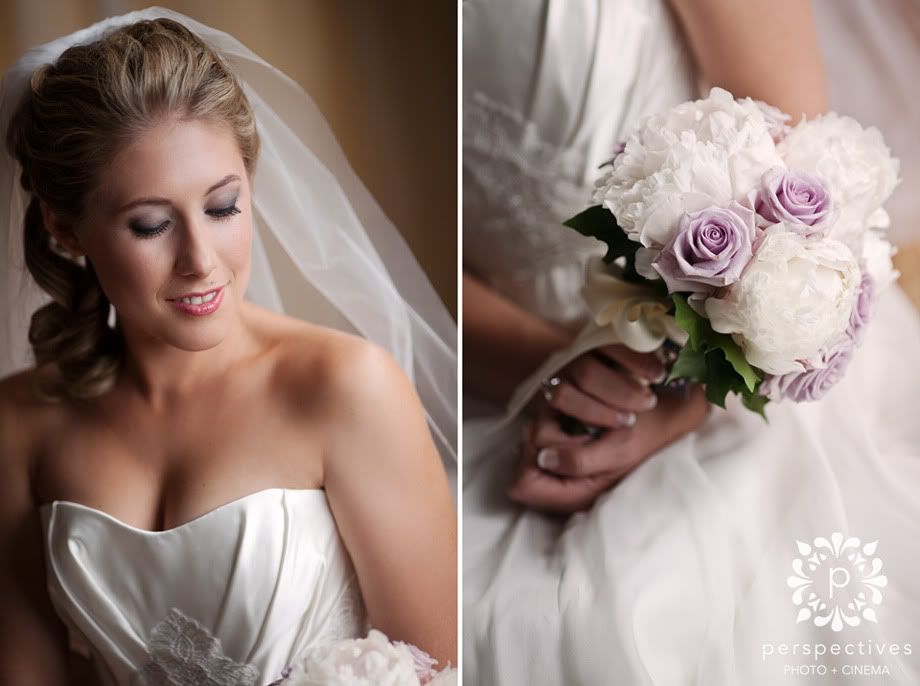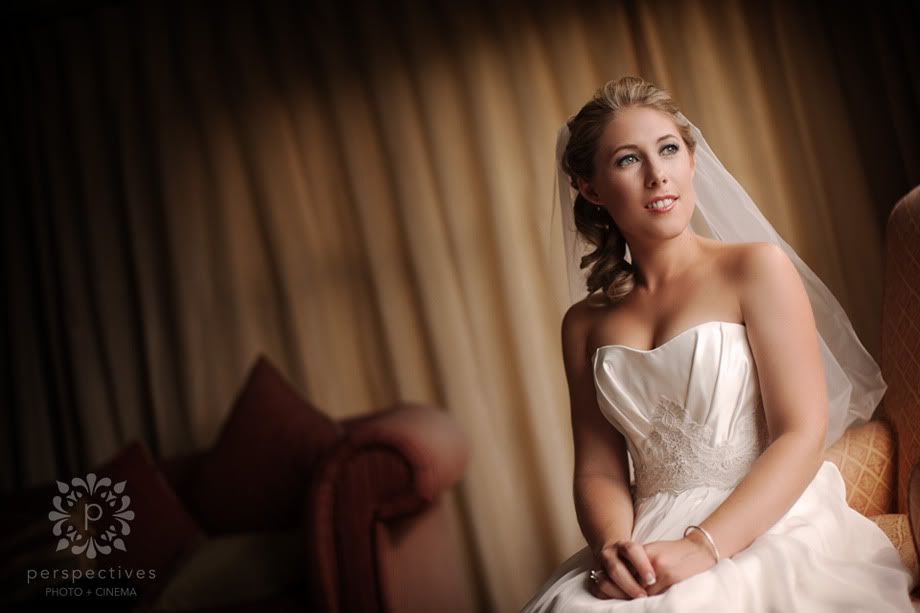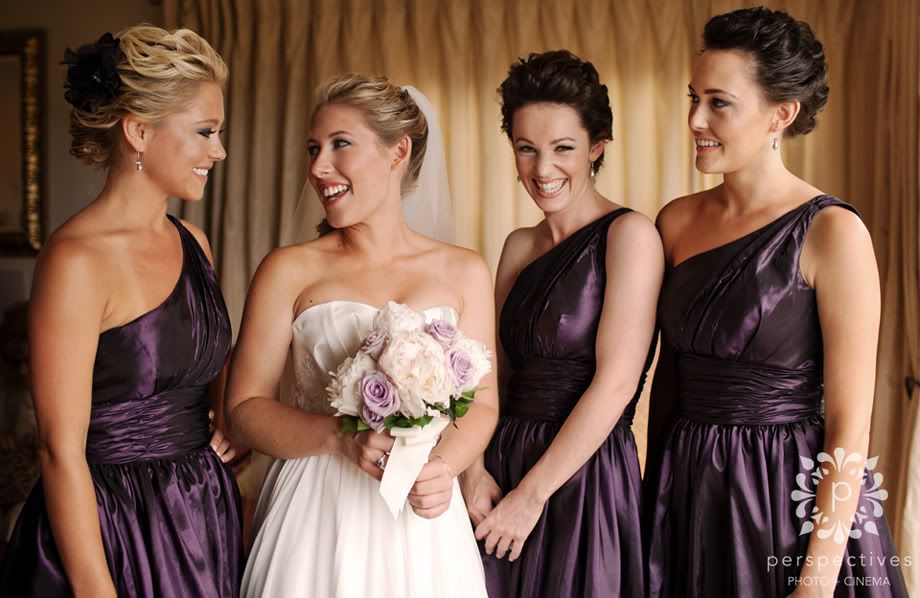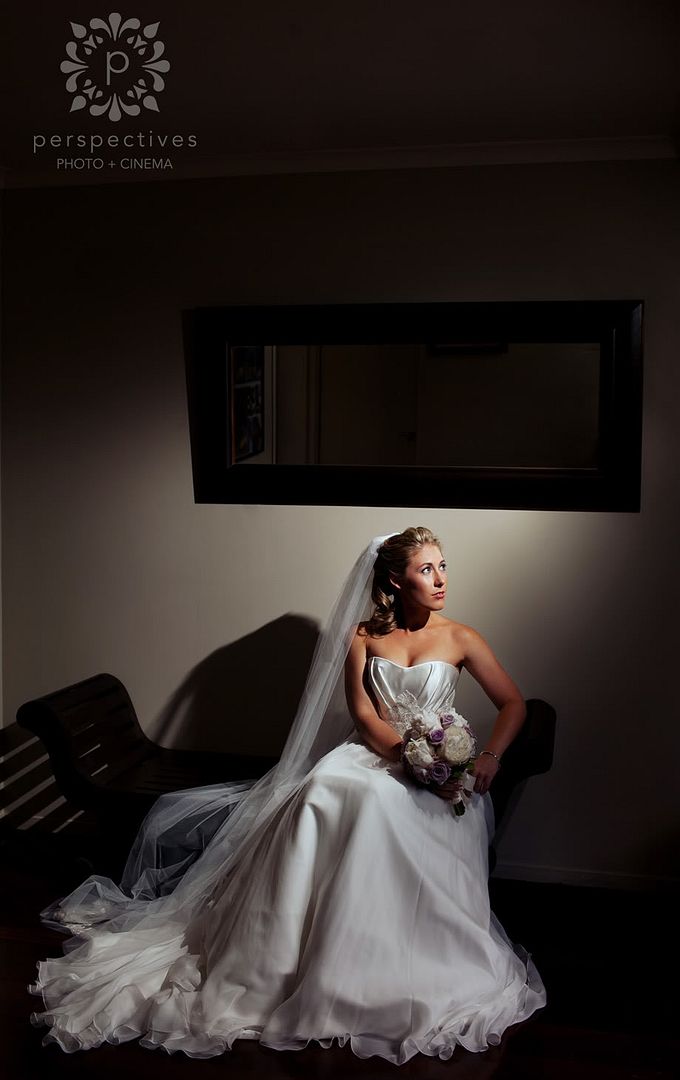 Down at the Wilson Home chapel, their wedding planner – Lisa from Beautiful Events – had done an amazing job of setting up the chapel, with gorgeous custom chairs that gave it a really unique look 🙂 The girls arrived, and Hannah & her dad made their way in…
There was a ring ceremony – where each of the guests held the rings & gave them their blessing. I love seeing people do this, as Amber & I did the same thing when we got married nearly 5 years ago – it makes me smile 🙂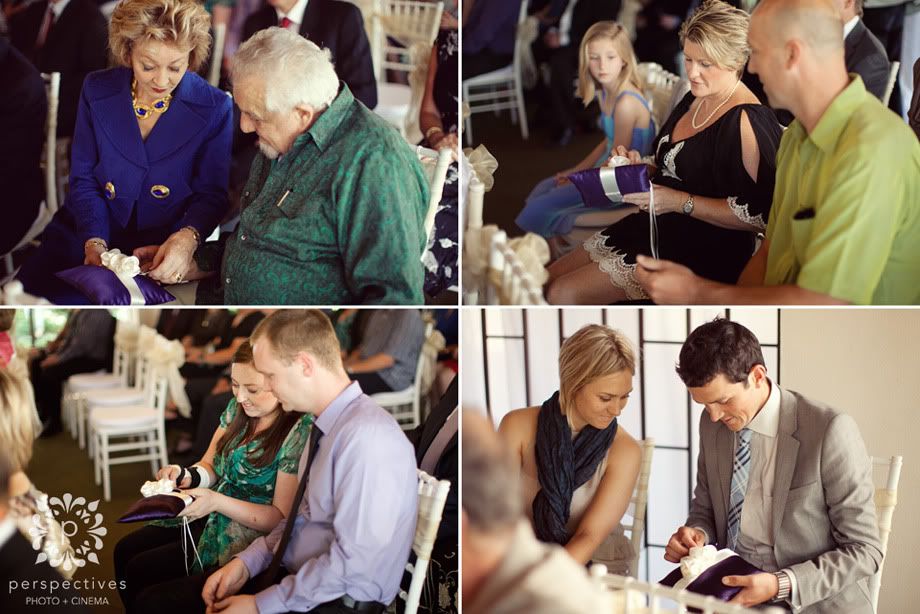 These two images were taken at almost the exact same moment – this is one reason we love shooting together!

Around the Wilson Home gardens, the lovely golden light was streaming through the trees – so we stayed and made the most of it for a while!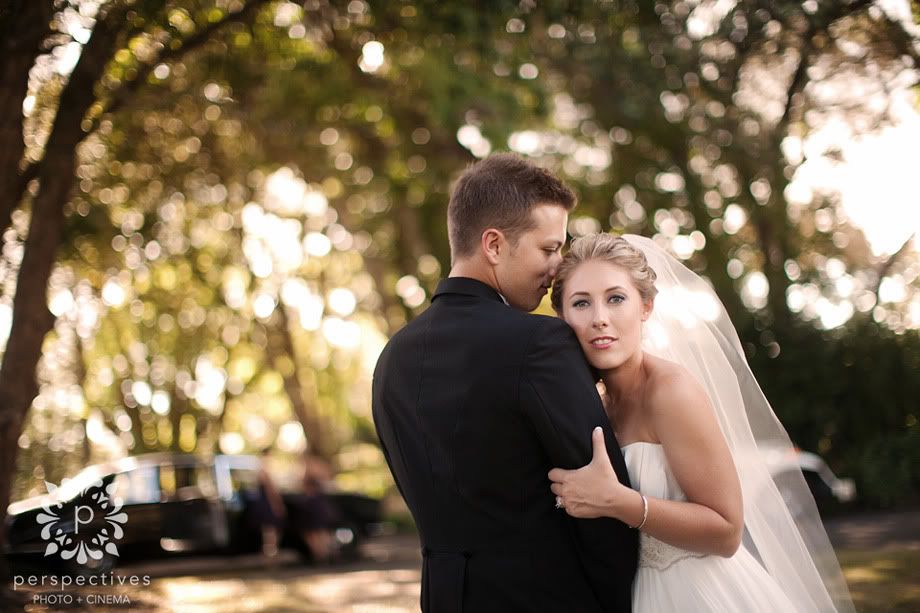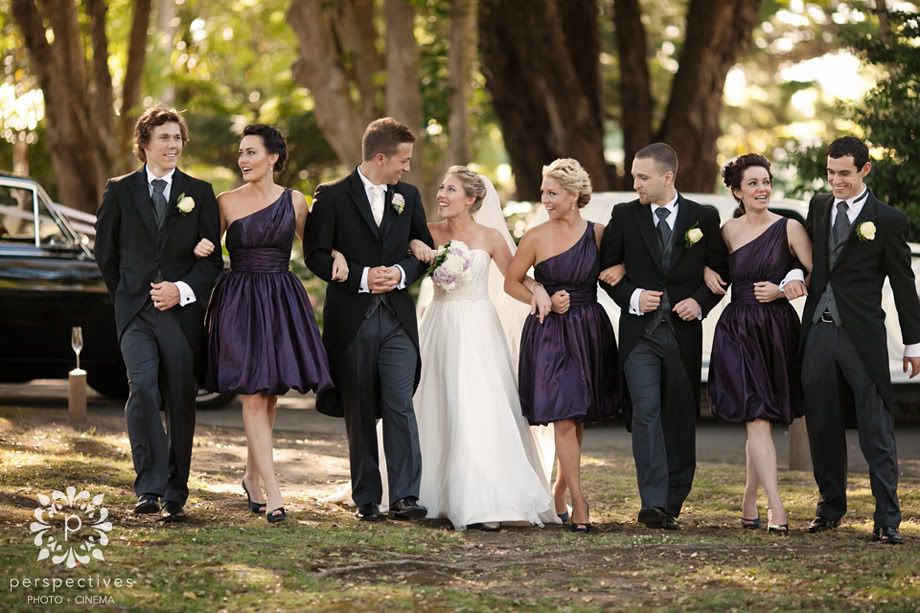 Then it was off to the beach, with beautiful Rangitoto Island in the background.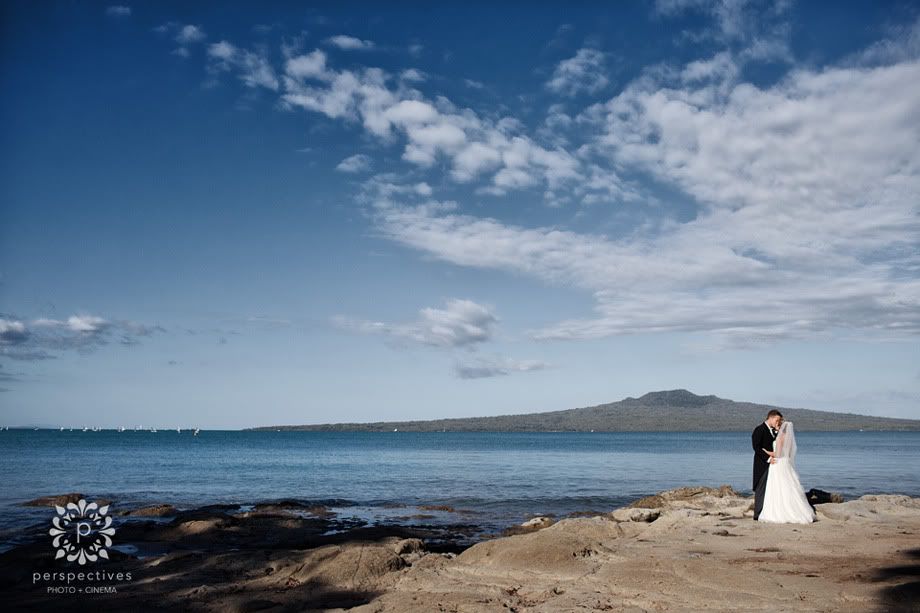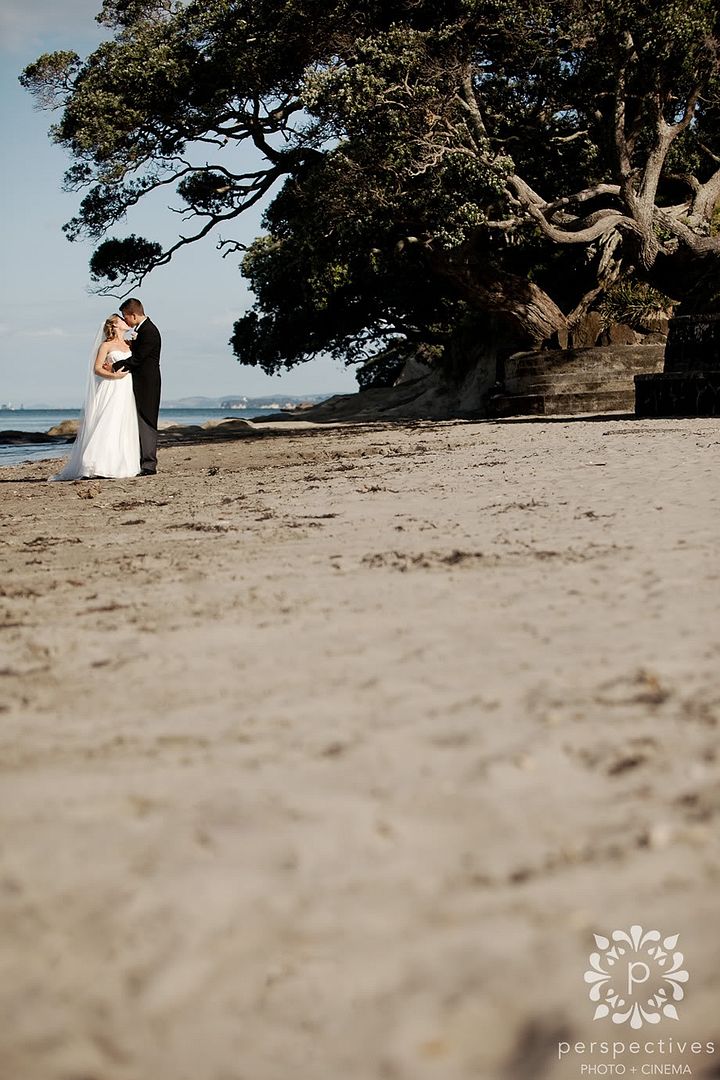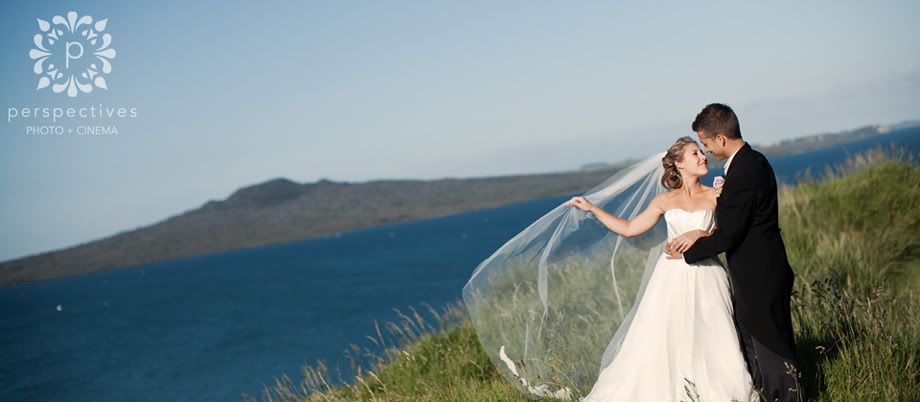 As we arrived back at McHughes Restaurant on Cheltenham beach, we couldn't help pausing for a few last shots under the Pohutakawa trees..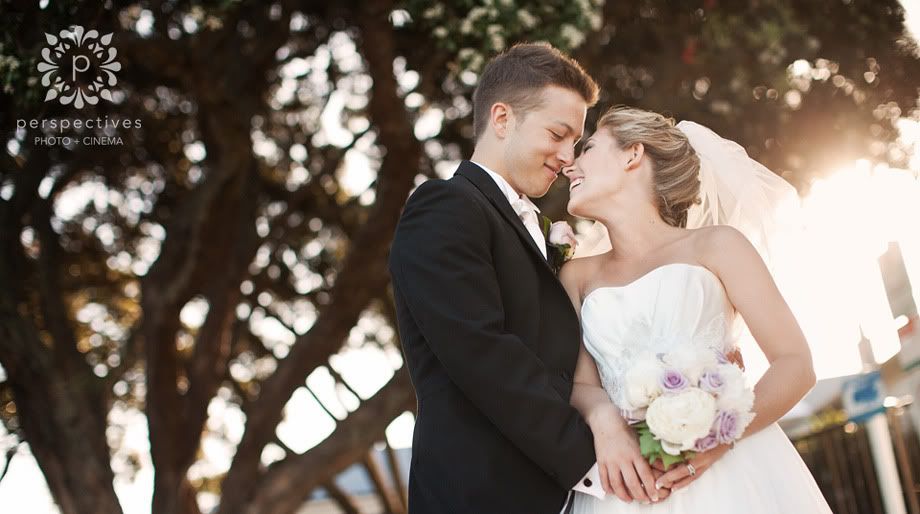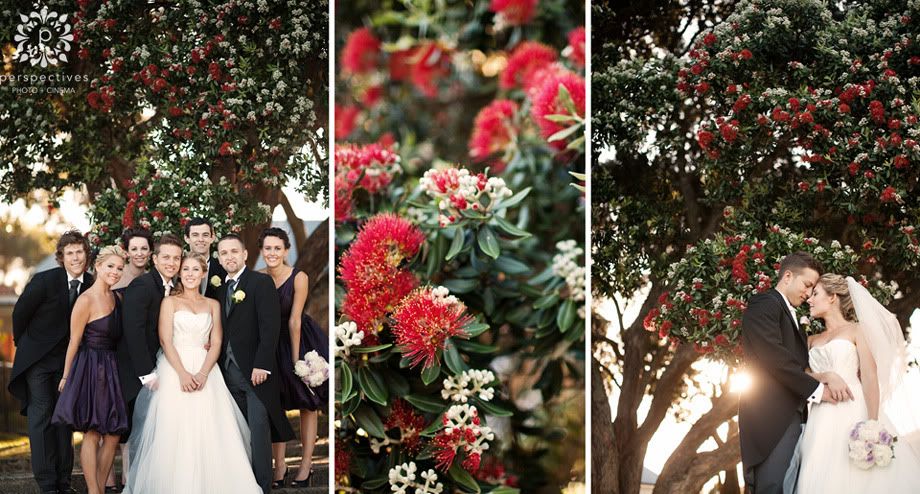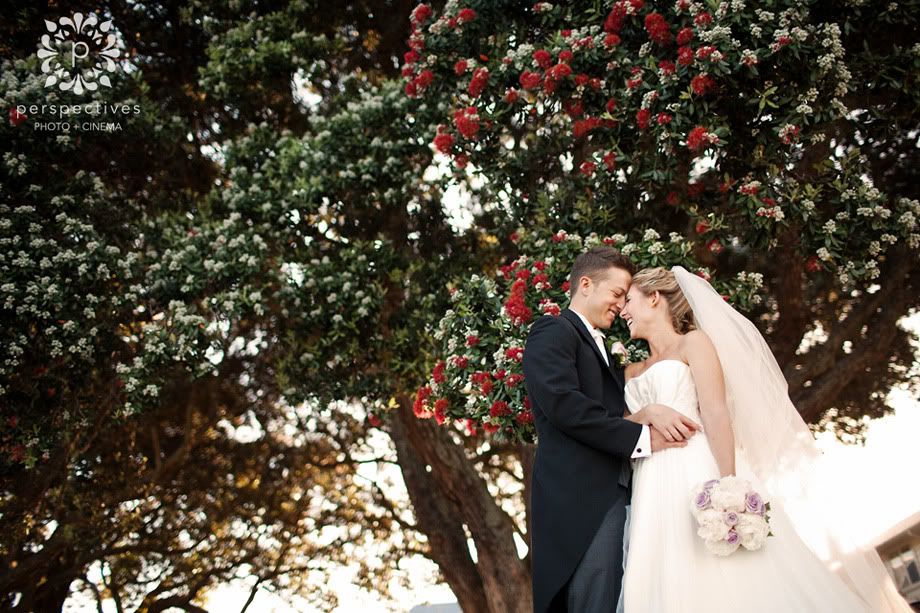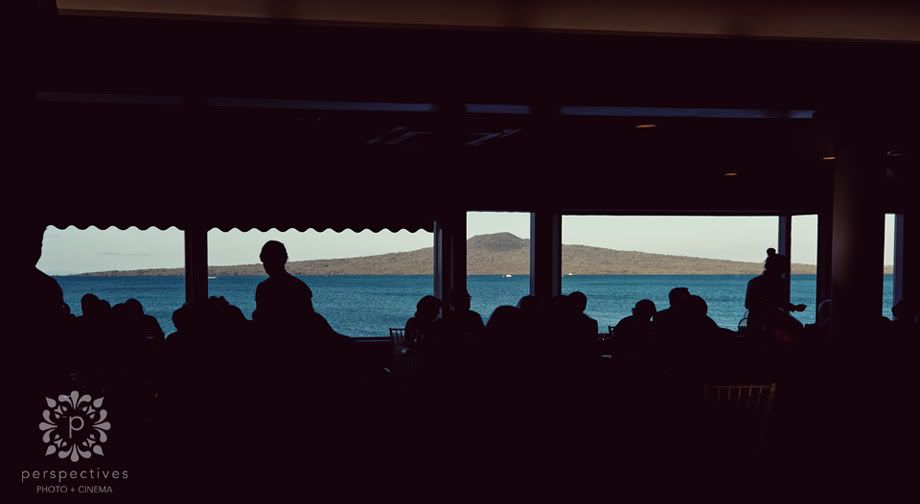 If you've enjoyed these images, make sure you head across and 'like' our Perspectives Photo + Cinema facebook page – where you can stay up to date with all our latest creations 🙂
David & Hannah – thanks so much for inviting us along to share a part in your special day – we had a great time with you guys. Enjoy the photos, many more to follow!
Isaac & Amber.