Lavender Hill Waiheke Island wedding photos – Linden & Lily's sneak peek!
Hi guys,
A couple of weeks ago, Amber, Holly and myself hopped onto an early morning ferry for the short sail across Auckland harbour to the stunning Waiheke Island.
We picked up our car and headed off to catch up with the boys..
I like the reflection out over Onetangi beach in the background…

We told the groomsmen they were blurry background for this shot… which convinced them they should try to be extra-blurry…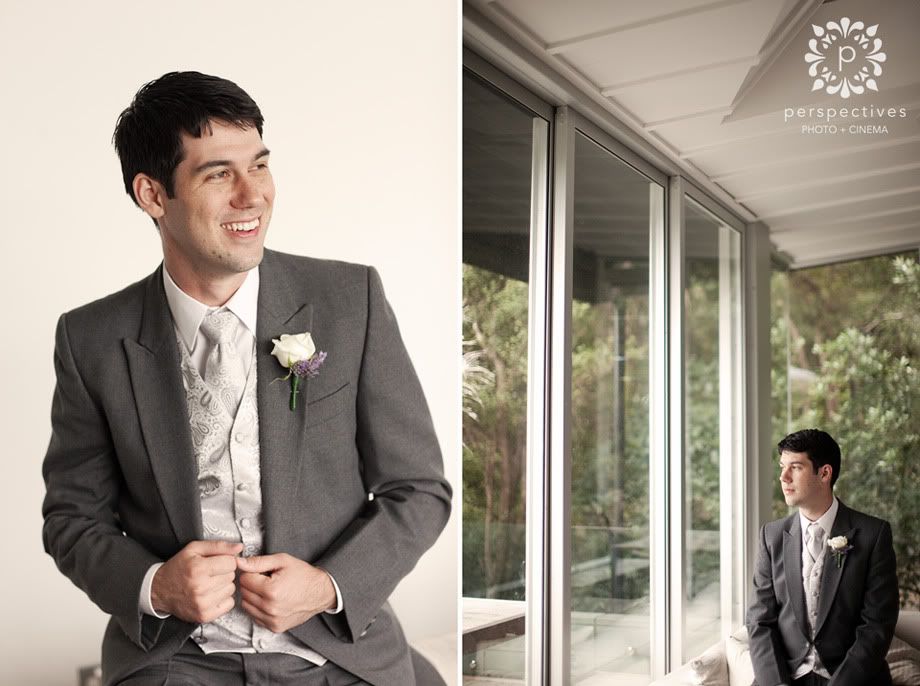 Next stop was Lavender Hill – where the girls were getting ready, and the ceremony + reception also took place. It's such a stunning venue, you just can't go wrong! I think that when we eventually get around to building our house, it should look like this 🙂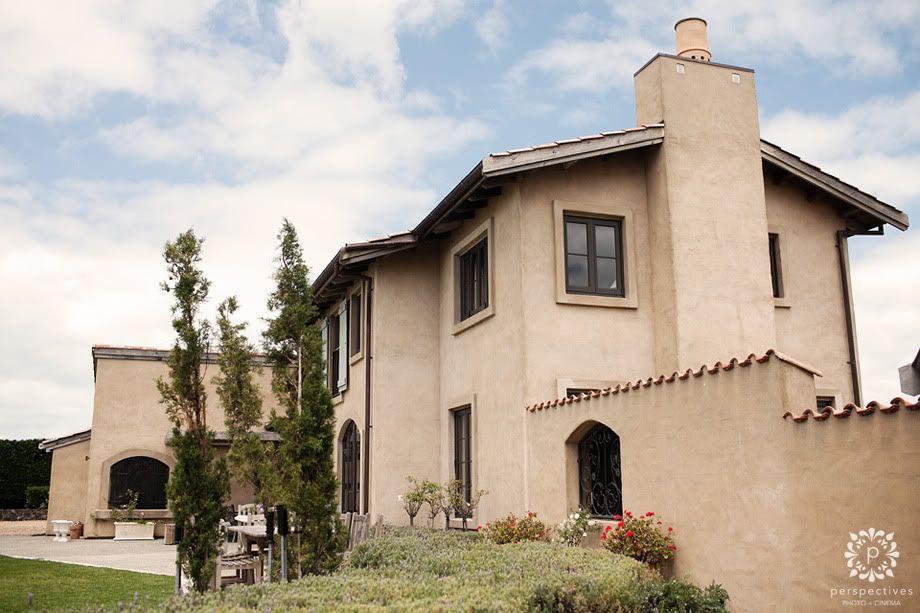 Lily had her wedding gown designed by Anna Schimmel – one of our fav designers to work with… so even before we arrived, we knew it would be a gorgeous dress. And we weren't disappointed!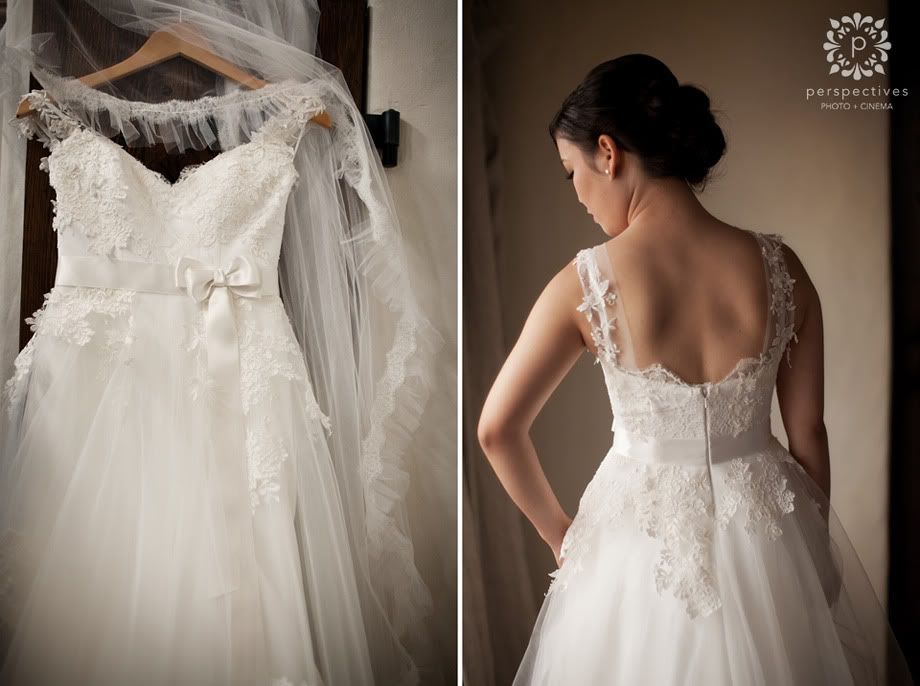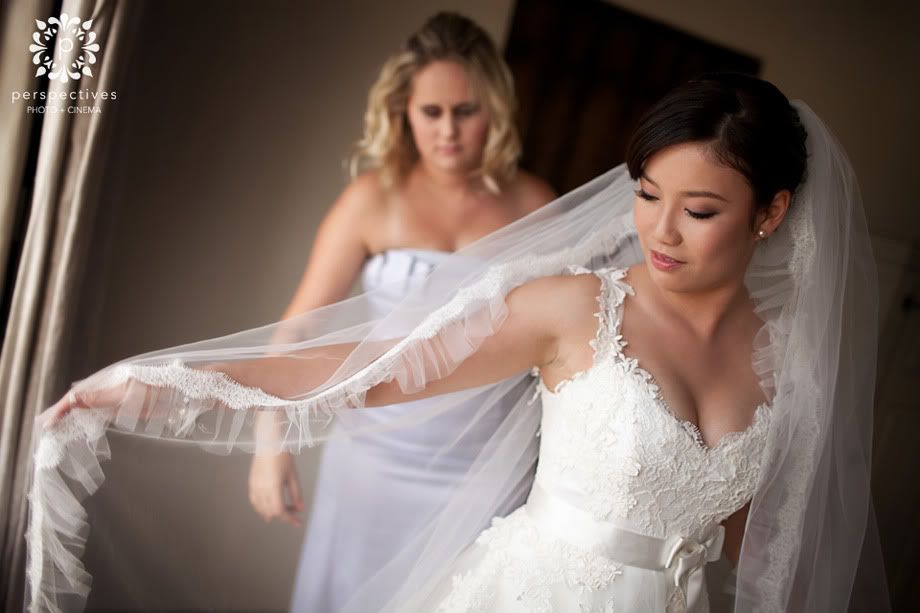 The girls were all very excited when the boys arrived… luckily it's easier to look out through the slats of the blinds than it is to look in!
The guests were gathered on the lawn, and Lily and her Dad walked down from the house – we managed to sneak a quick glimpse before they came into full view of everyone..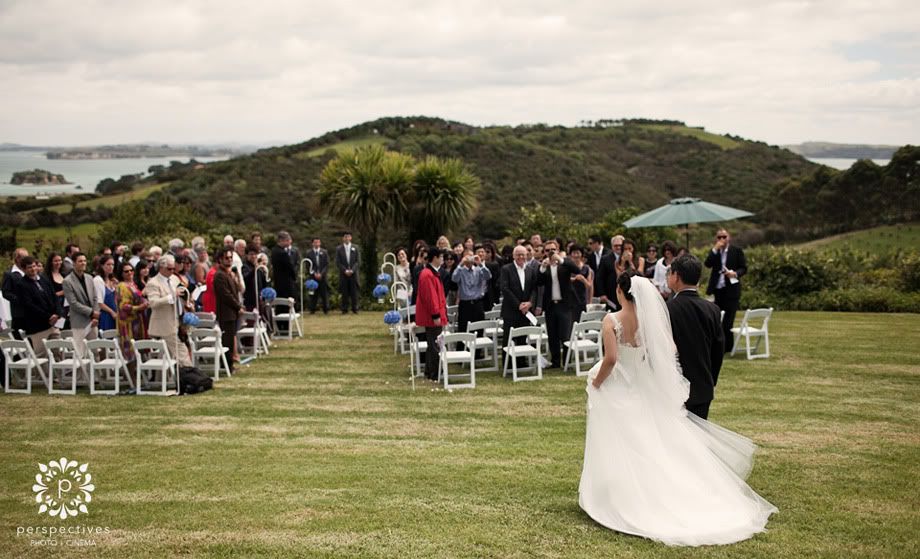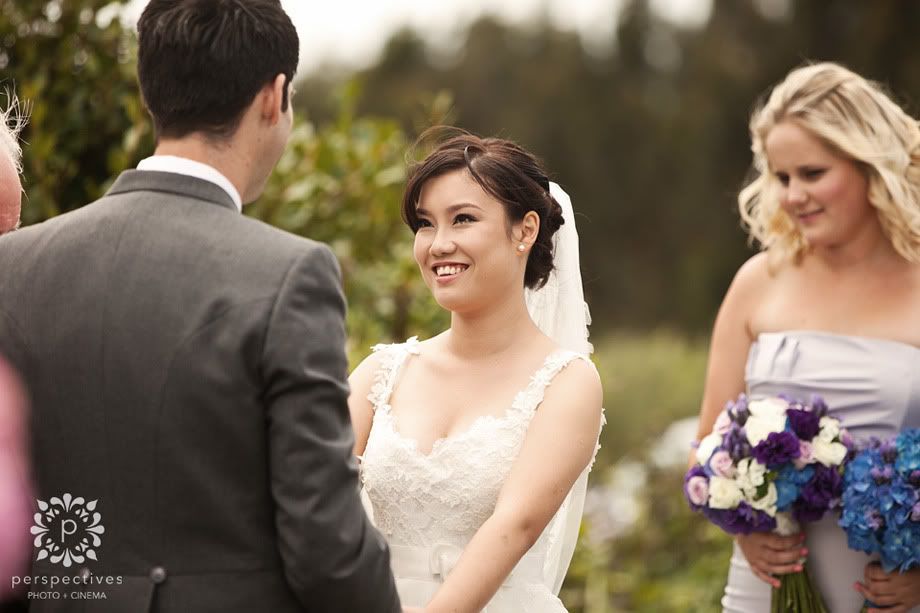 Throughout the ceremony it was really windy… the veil didn't last the whole distance in Lily's hair – but she still looked completely graceful carrying it alongside!

Down at the beach afterwards, we found a welcome respite from the wind – and the chance for everyone to kick back and relax with a glass of bubbles. The few clouds around made for lovely light too – perfect 🙂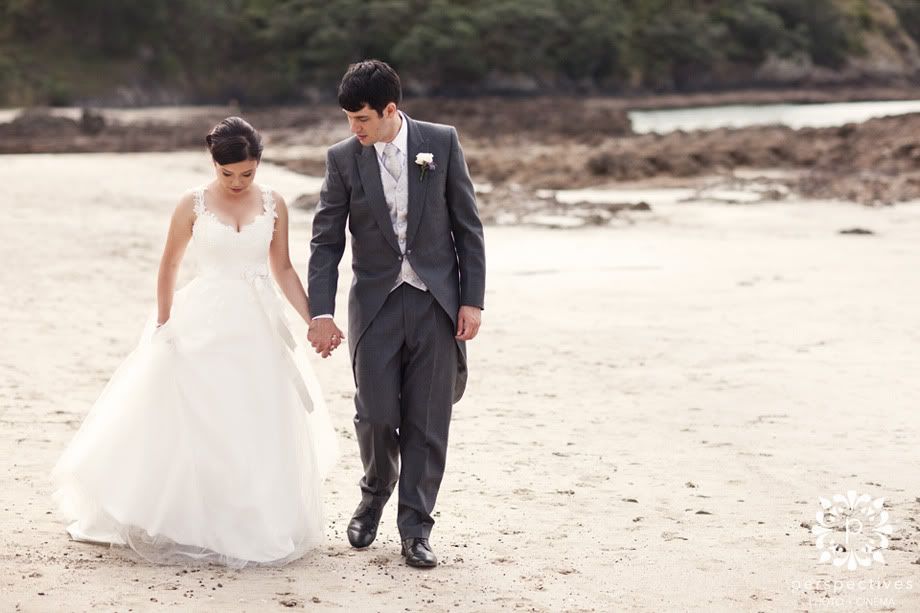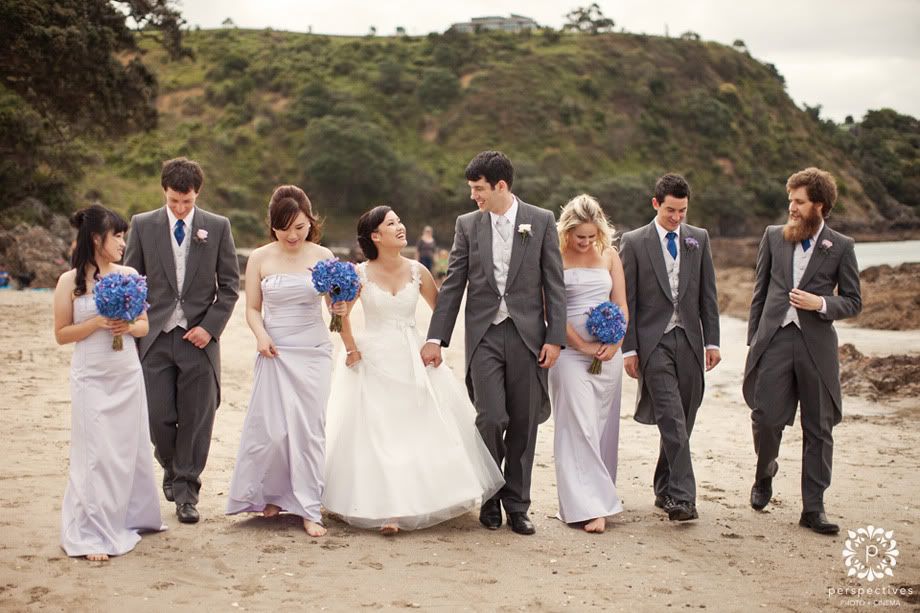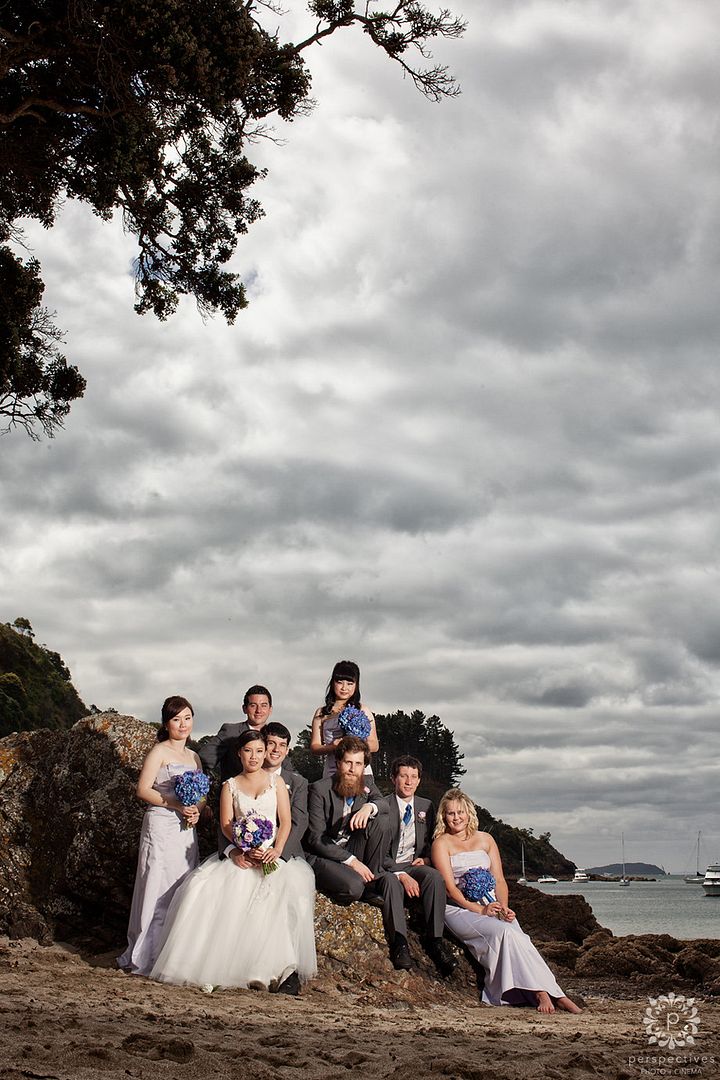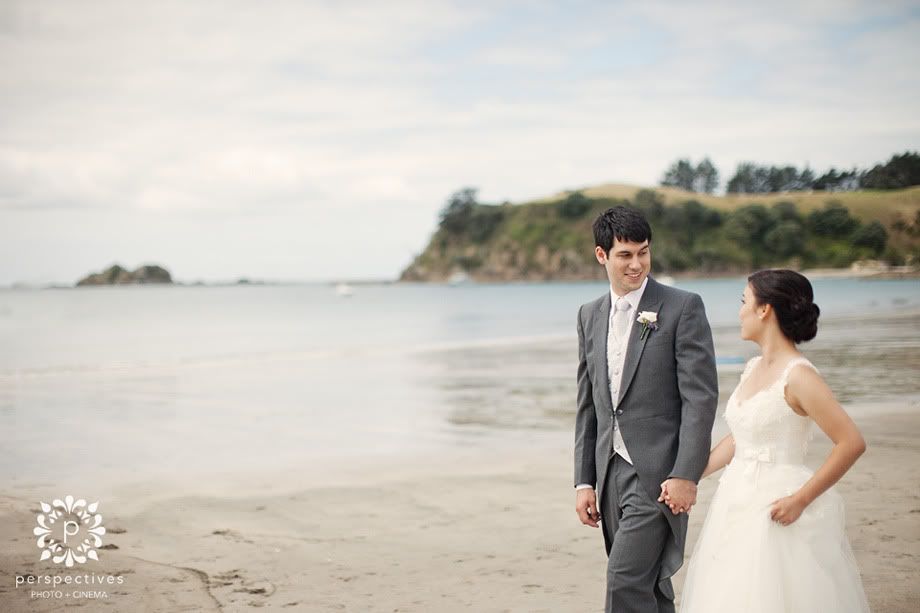 Around in this sheltered little bay, Linden & Lily had the chance for a quick dress rehearsal for their dance..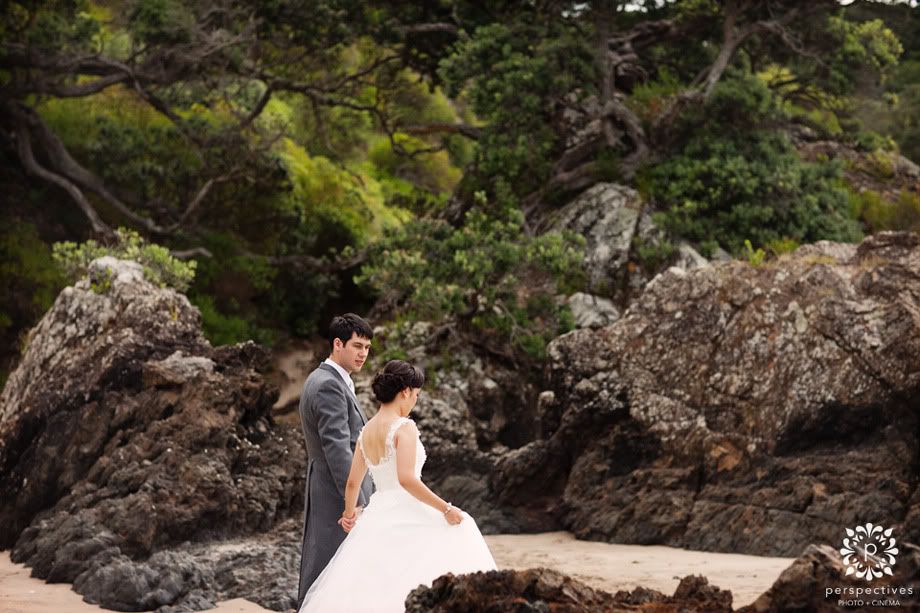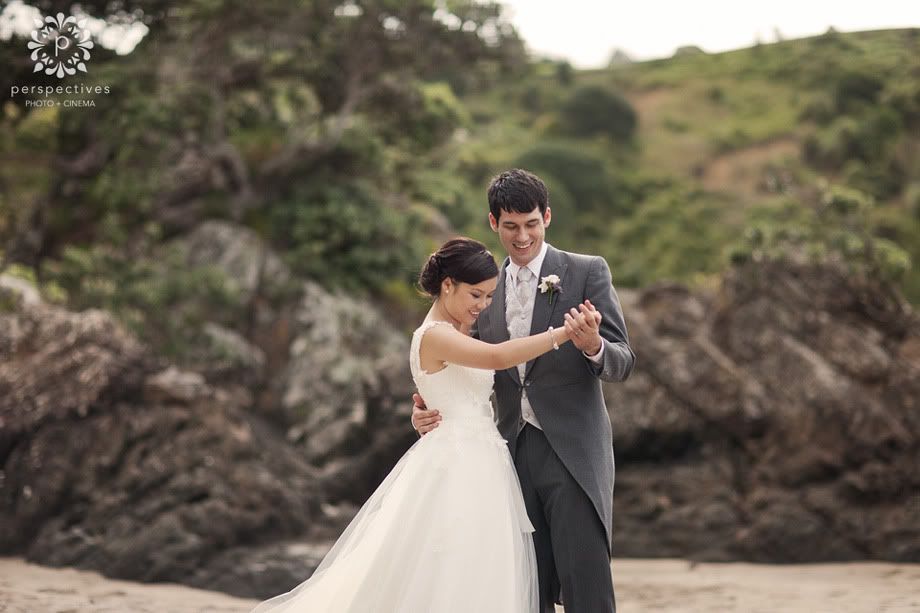 I love the brown earthy tones that these rocks provide as a background – plus the Pohutakawa trees growing above them, making for cool patterns with their roots.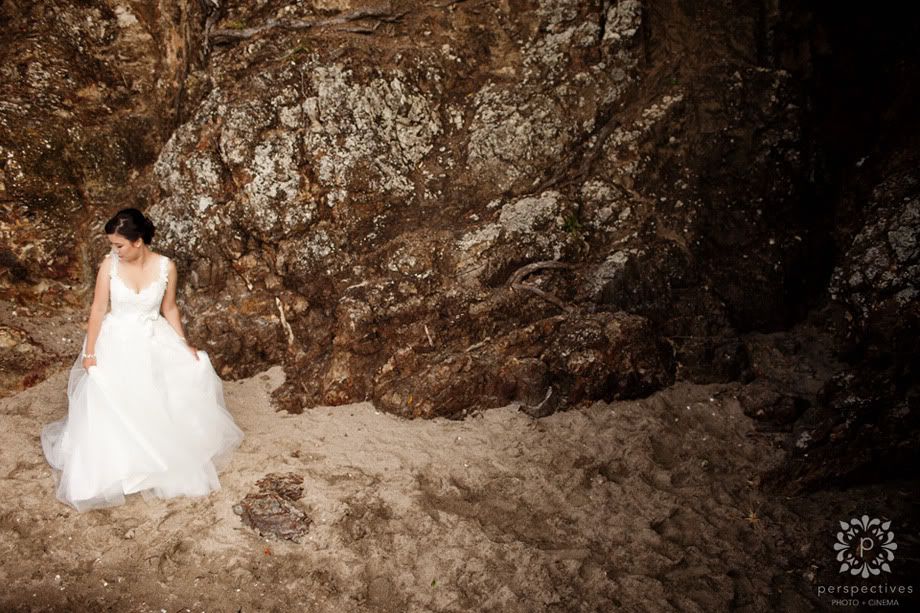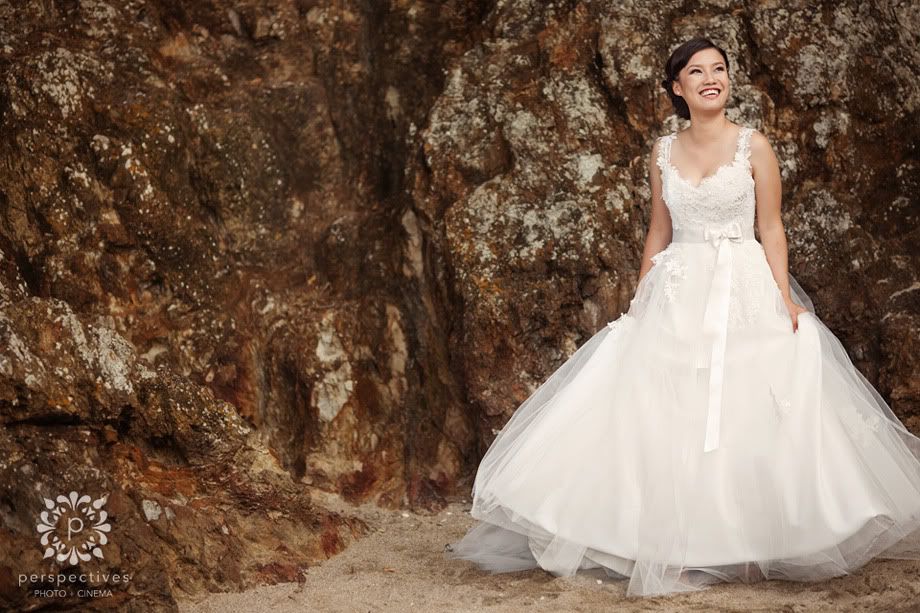 We headed back around & caught up with the bridal party –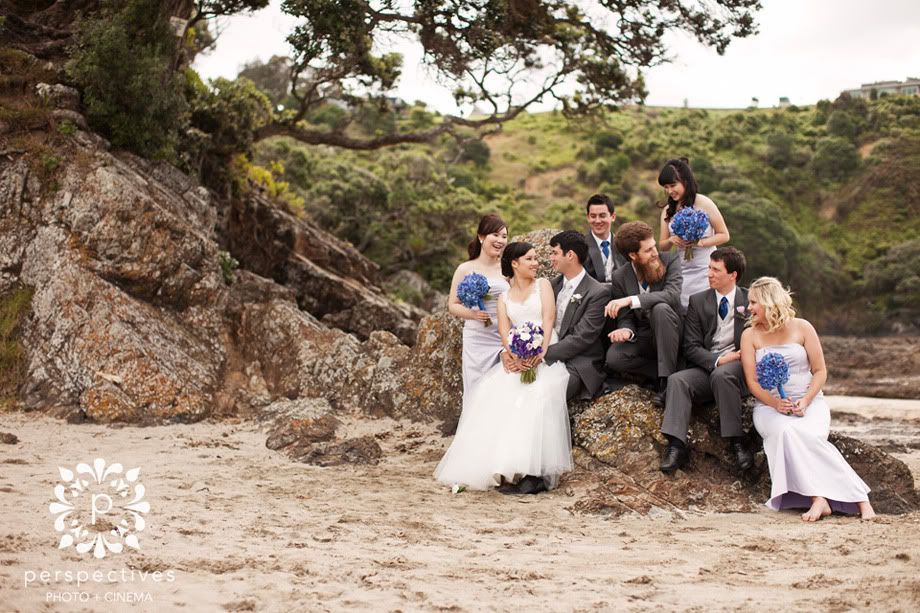 Then it was back to Lavender Hill for the reception…

The wedding favours were tied with ribbons… which were then adapted into these string games as the guests sat at their tables. It was funny seeing the idea spread through the room… what began at one table quickly occupied about half the guests!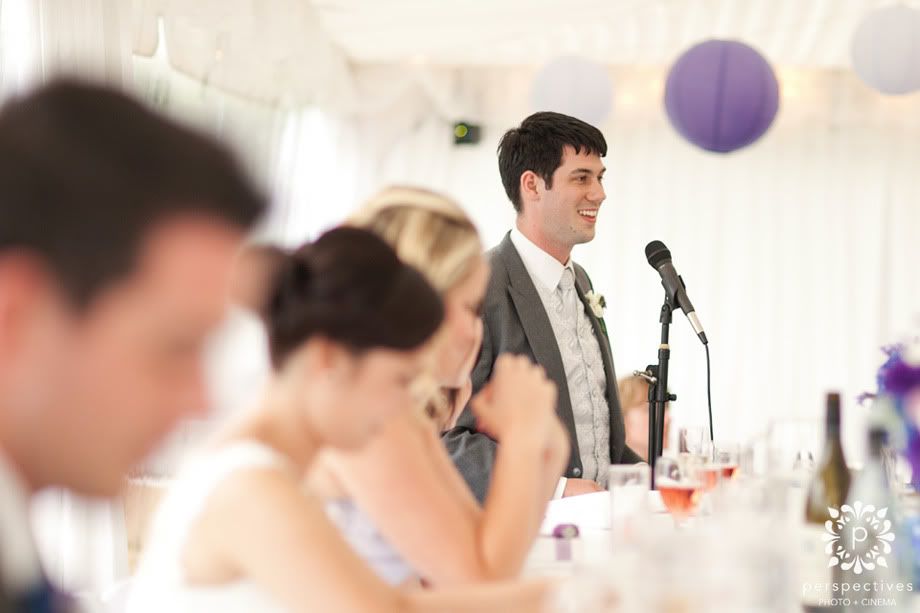 How's this for a view outside the marquee…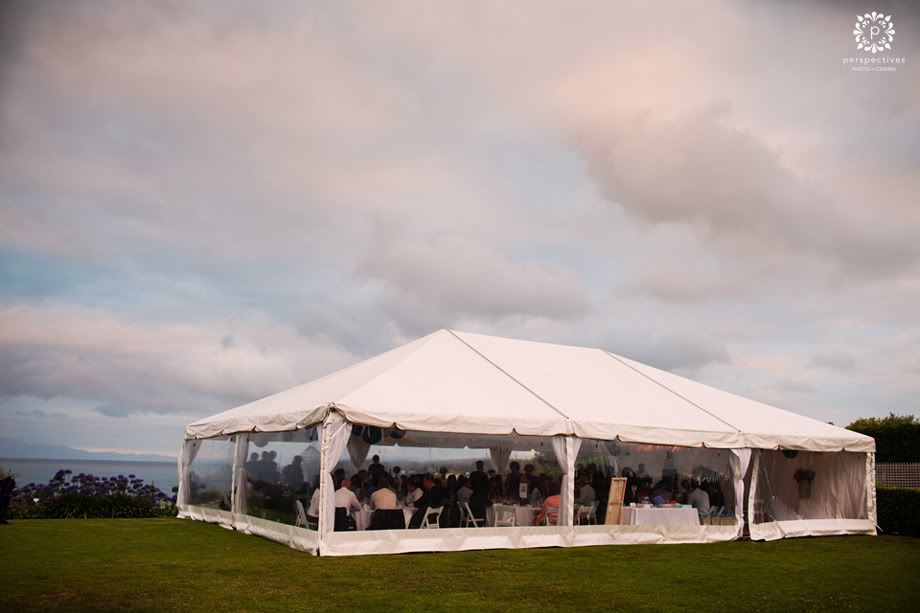 After the meals, Lily & Linden served their parents & grandparents tea, in a traditional Chinese tea ceremony.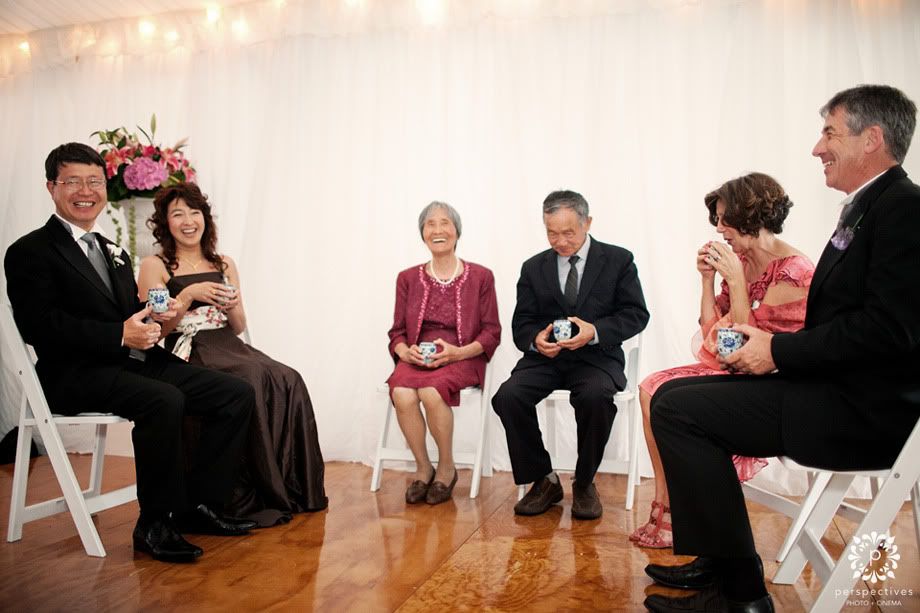 Lily changed out of her gorgeous red Chinese gown, into a floaty white dress, perfect for dancing the rest of the night away 🙂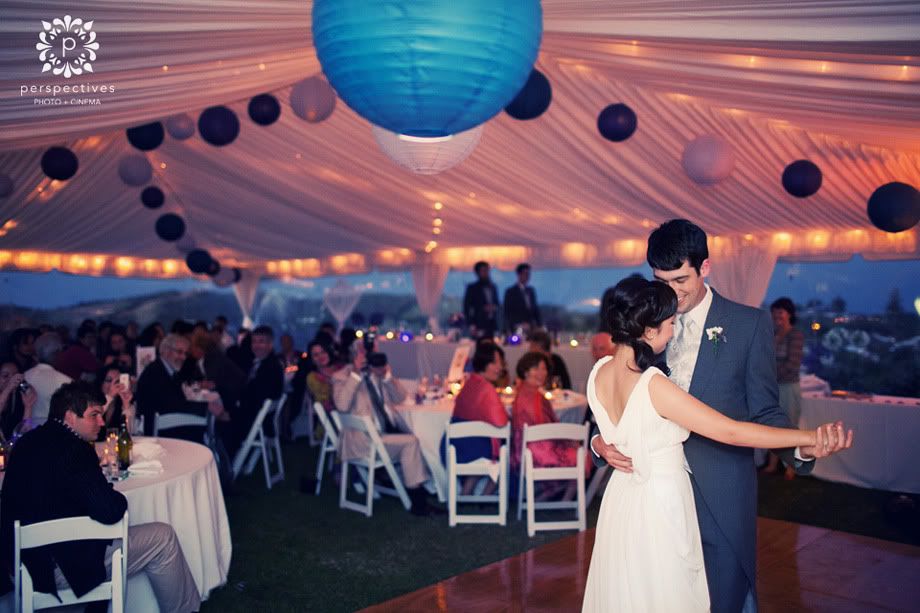 Linden & Lily – thanks so much for having us along to share a part in your amazing wedding day. We had a great time with you all… and there are many more beautiful shots to follow 🙂
If you've enjoyed these photos – make sure you head along and 'like' our Perspectives Photo + Cinema Facebook Page… where you can stay up to date with our latest creations… and also be sure to check out our photo & cinema galleries here on our website – just scroll to the top of this page & click the 'showcase' tab.
Isaac, Amber, and Holly 🙂