Crown Beach Rarotonga Wedding Photos – Kiri & Bob's sneak peek!
Hi guys,
Last weekend, we had the pleasure of heading over to Raro to photograph Kiri & Bob's wedding at the Crown Beach Resort.
They had already been there for a week – and the weather was gorgeous. Likewise, when we arrived, it was perfectly sunny – we checked all our locations, planned cool reflection shots in the mirror-like lagoon…
And then it rained. Typical!
However, it wasn't enough to stop their ceremony going ahead as planned on the beachfront – and we got some great atmospheric shots as the mist rolled over the mountains, and the clouds sat over the sea. Most importantly, the weather didn't affect Kiri & Bob's enjoyment of their wedding day – and that's what it's all about!
A few days after the wedding, we photographed an 'encore' shoot with them around the island – taking the chance to get a few more images, and some sunny weather, plus a gorgeous sunset.
We'll be posting up many more images as soon as we've finished all the editing. If you head across and 'like' our Perspectives Photo + Cinema Facebook Page – you'll be the first to know once these pop up online.
For now – enjoy this little taster of shots – a few from the wedding day, and a few from the 'encore' session.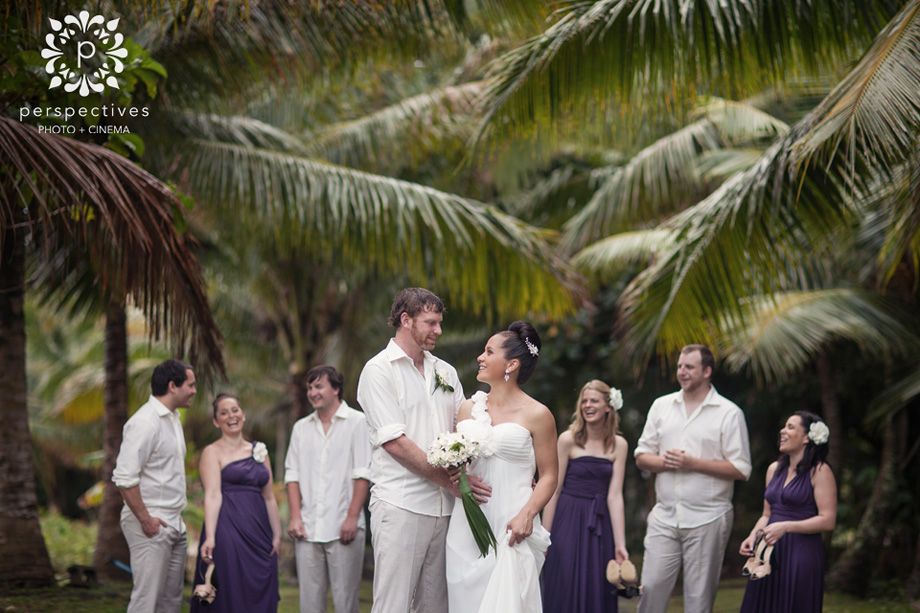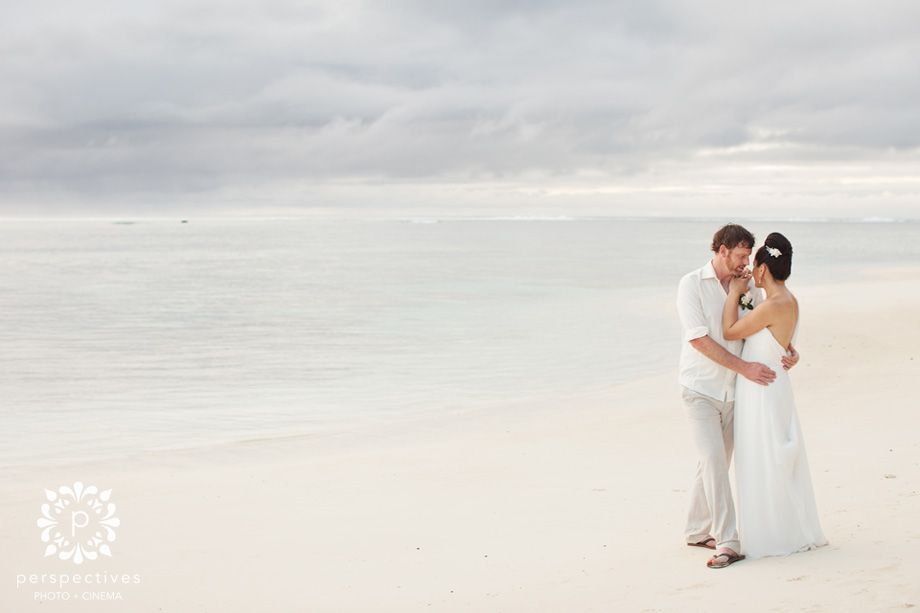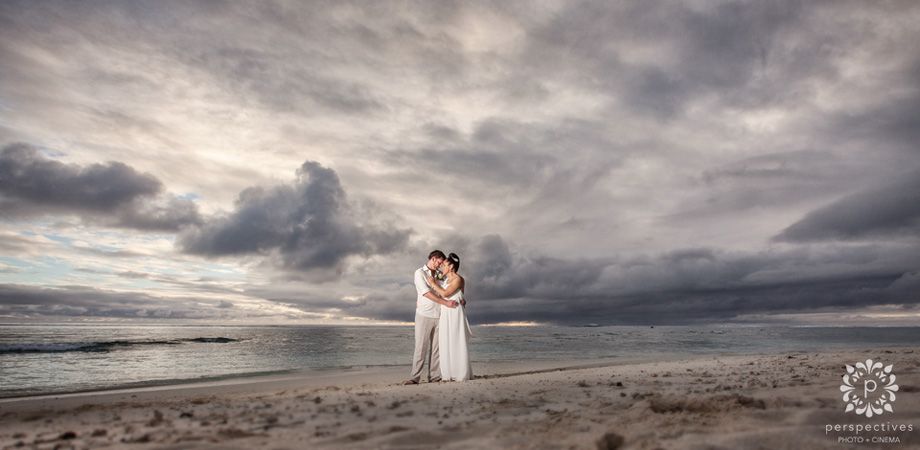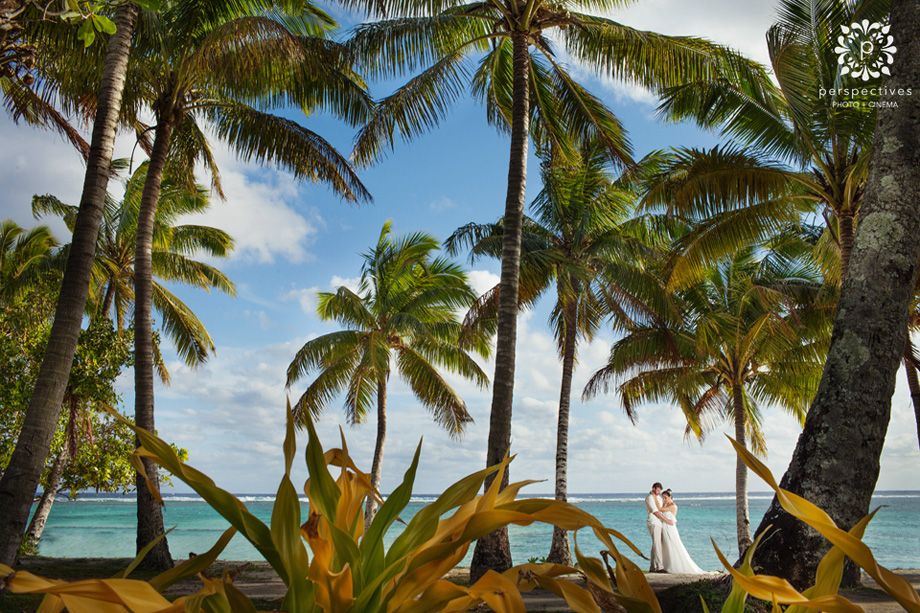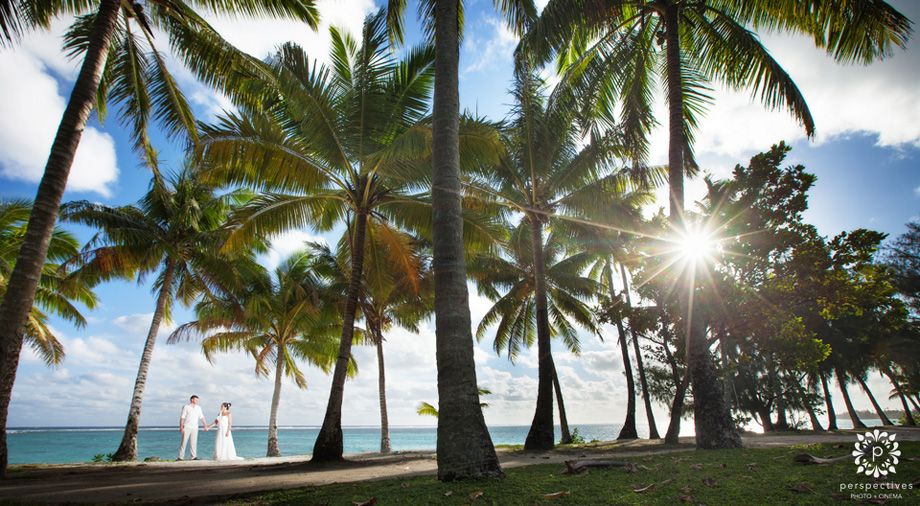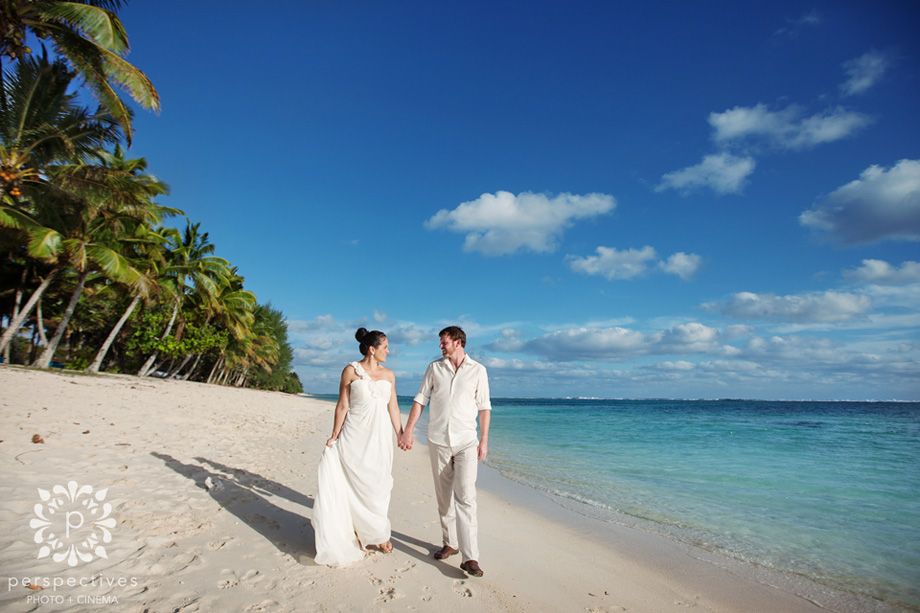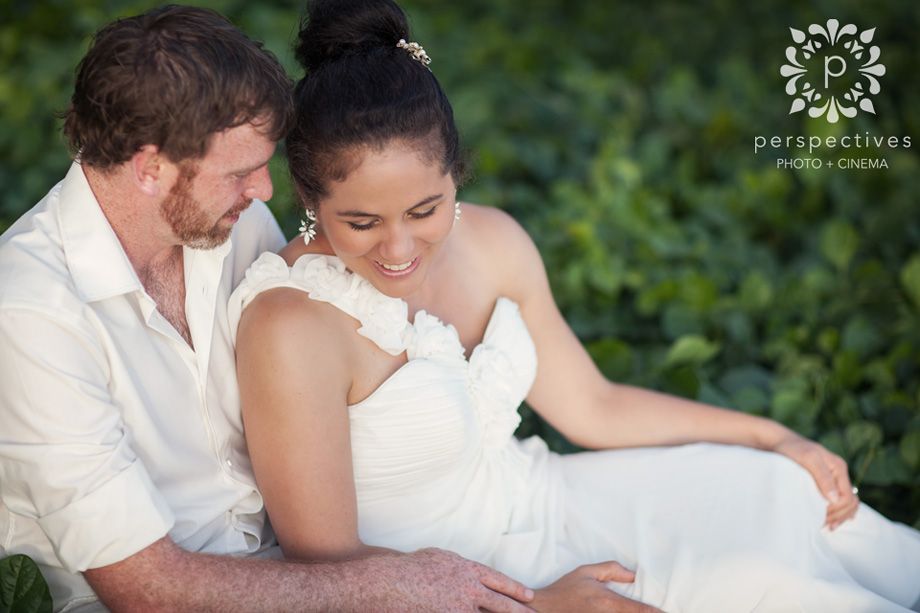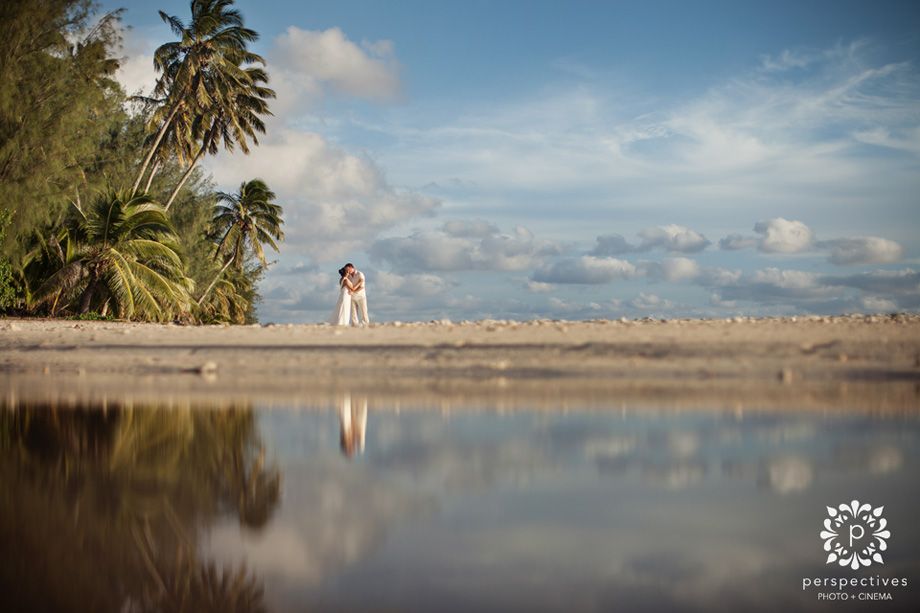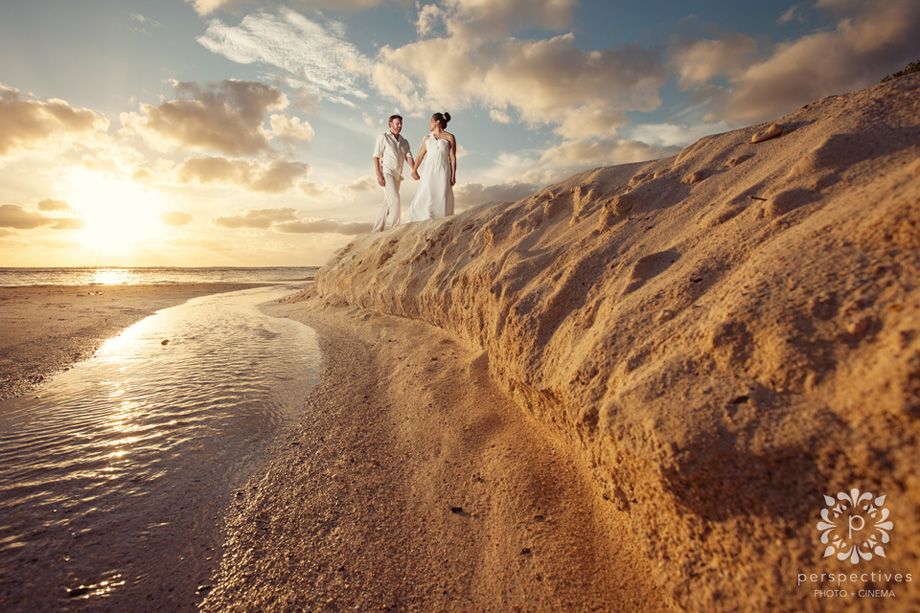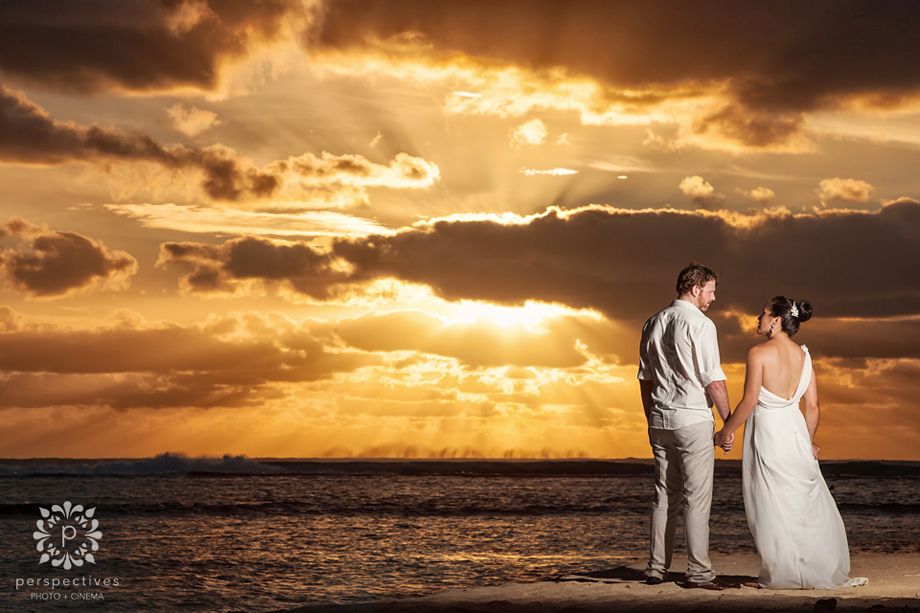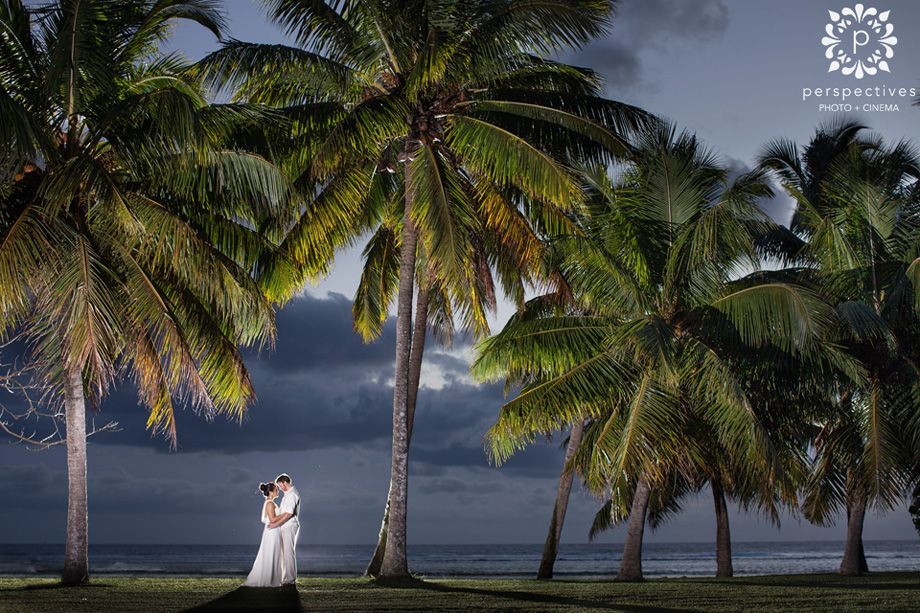 Until next time,
Isaac & Amber.