Brisbane Wedding Photos – Stace & Danielle's sneak peek!
Hi guys 🙂
A few weeks ago, Holly, Amber, and I headed over to Brisbane, for a very special wedding – Amber's little brother Stace was marrying his gorgeous Aussie bride – Danielle.
We had the privilege of photographing their day… here's a little peek at what we saw.
Amber & Holly spent the night before the wedding at the hotel with the girls, while I stayed with the guys. We were in separate places, but both right on the Brisbane river, and both at least 25 floors up… here's what we went to sleep / woke up to. Love the morning mist around the buildings!

In the morning, all the boys were treated to a cut-throat shave – Stace did very well to look relaxed (I know I was worried about having my neck sliced open!).

Danielle had the most incredible teal coloured dress. No-one knew it wasn't going to be white – not even her bridesmaids. The peacock shoes matched perfectly!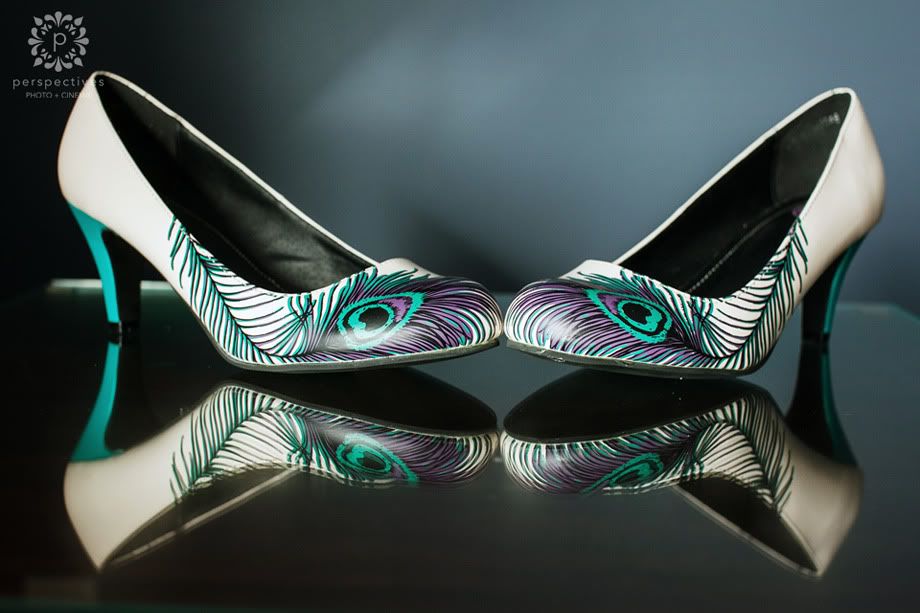 Meanwhile – the boys threaded their black shoes with teal laces.
This next shot sums up the evening at the boys hotel pretty well…

I'm always amazed at how alike Amber & I think when we're photographing / looking for locations. We didn't discuss anything about these shots – and didn't see one another from the night before the wedding until we both arrived at the ceremony. Our shots are so alike that we decided to blog the boys & girls preparations all mixed together, so you really get the sense of what was going on at the same time!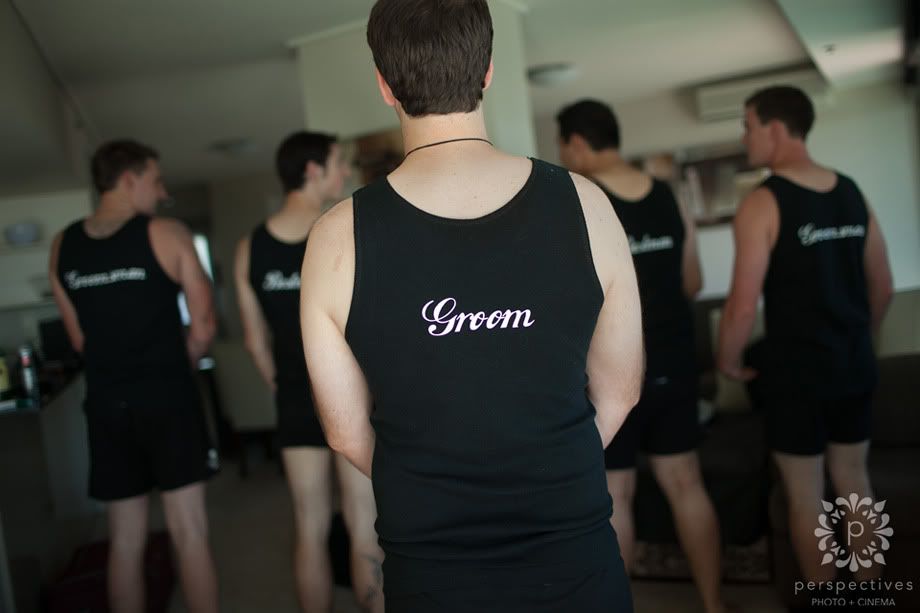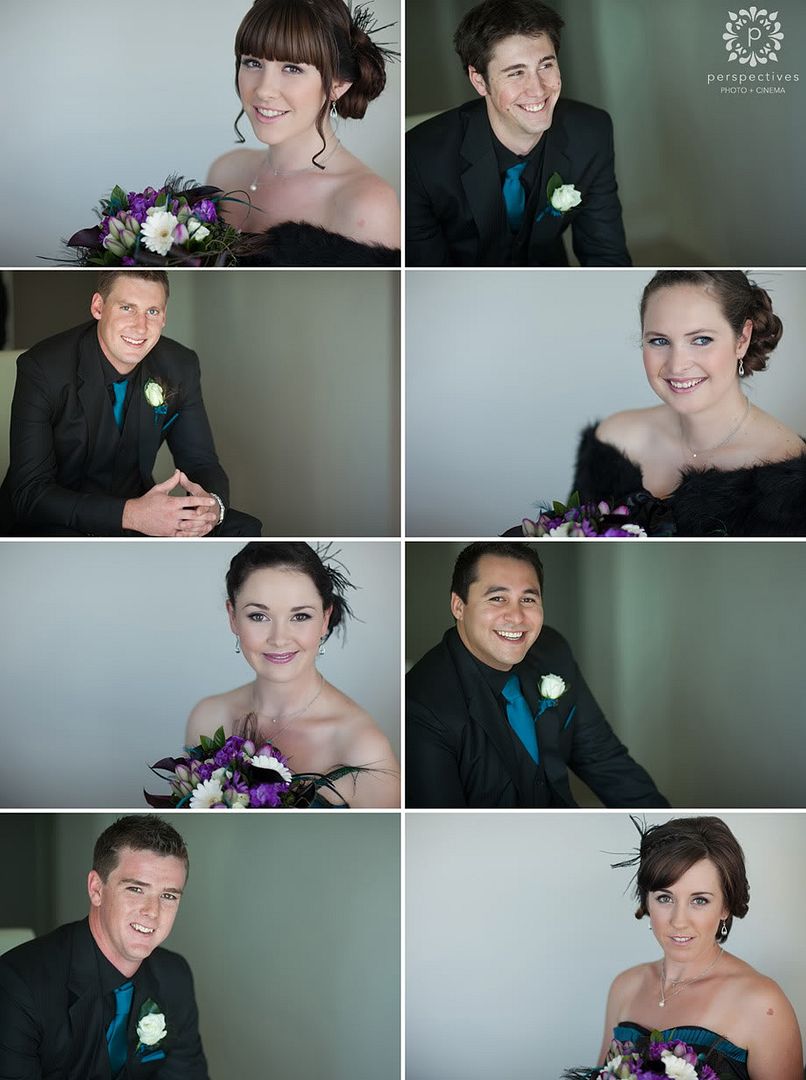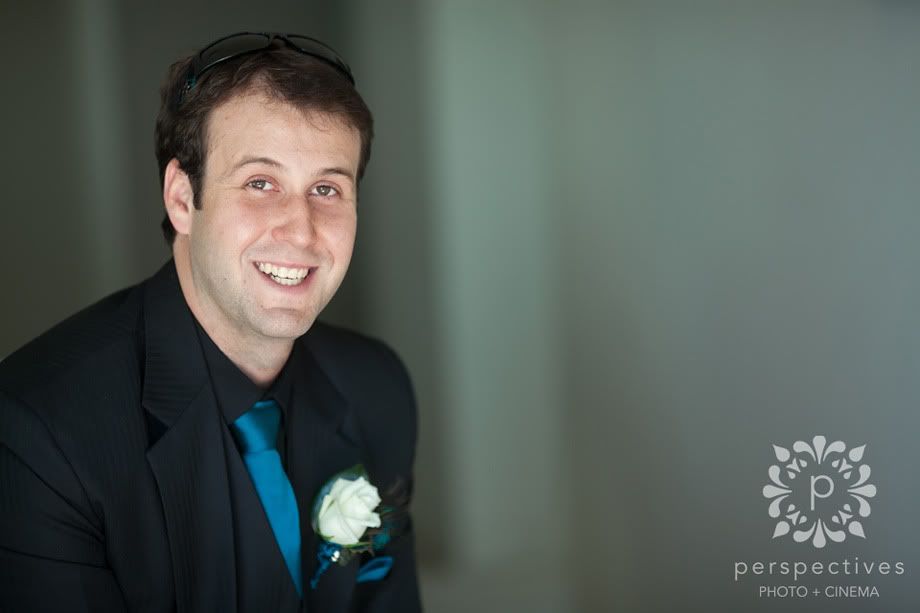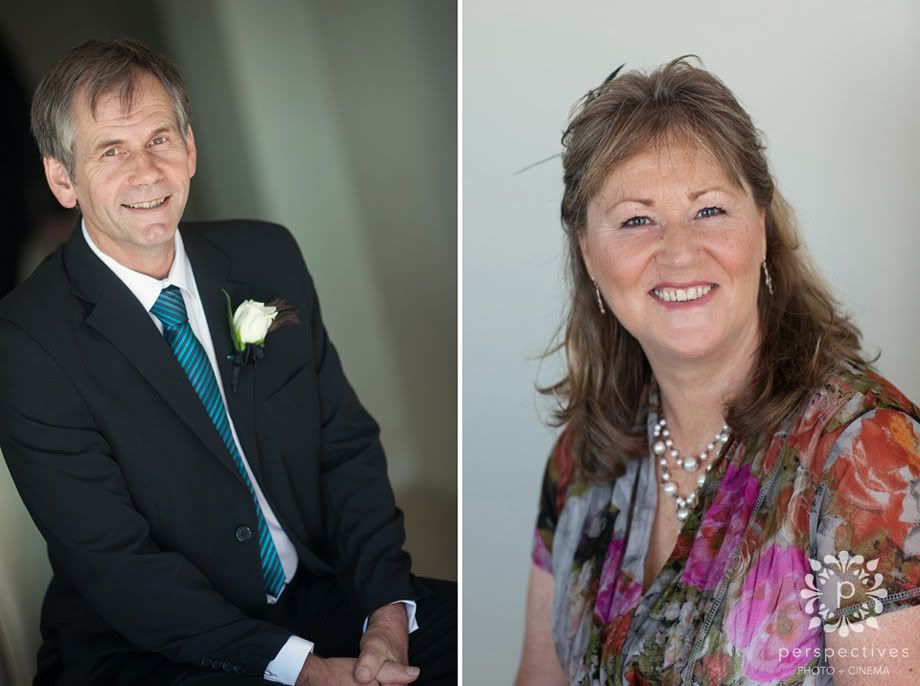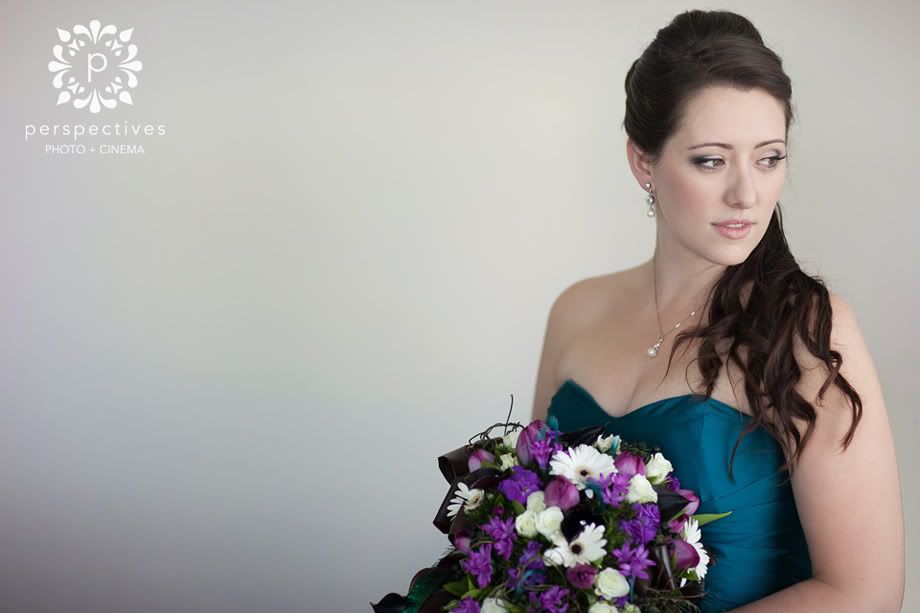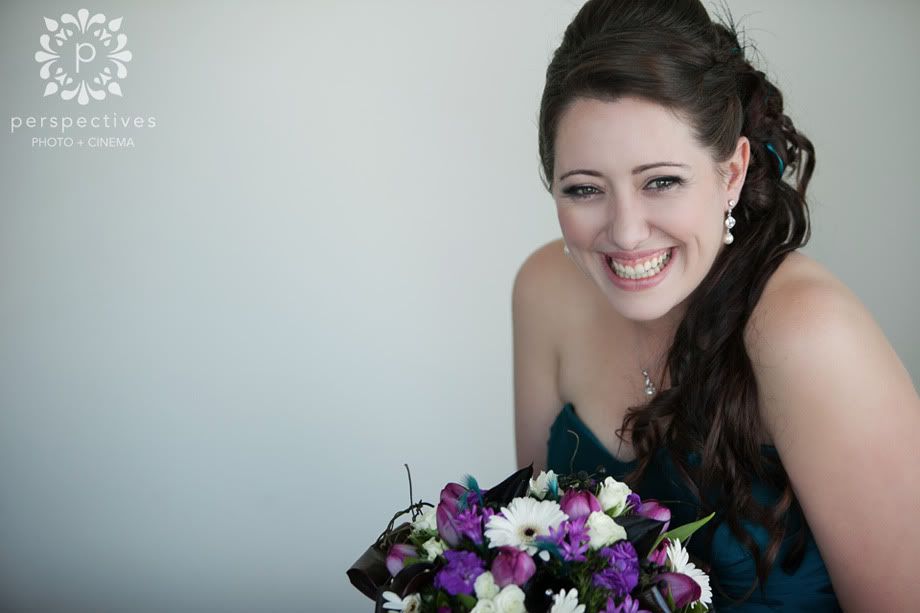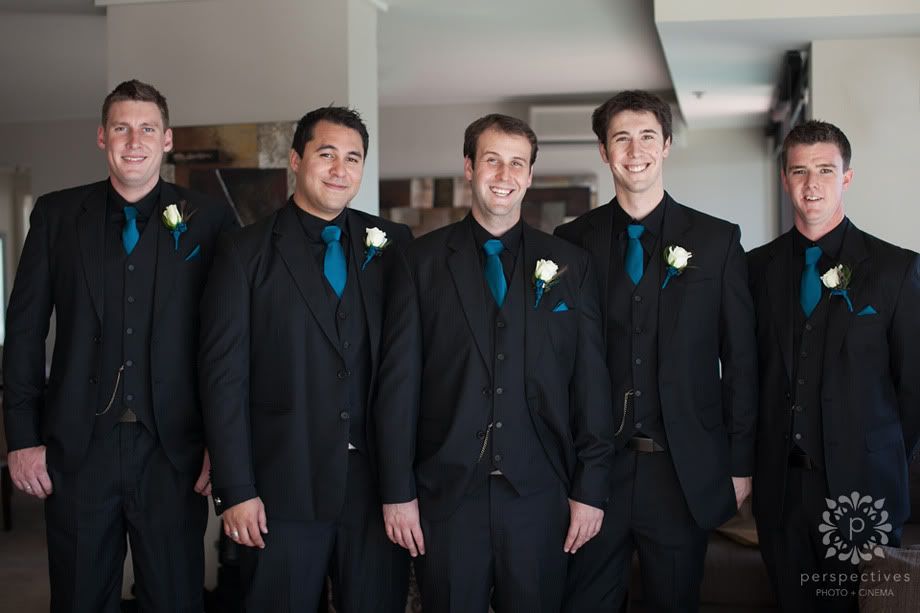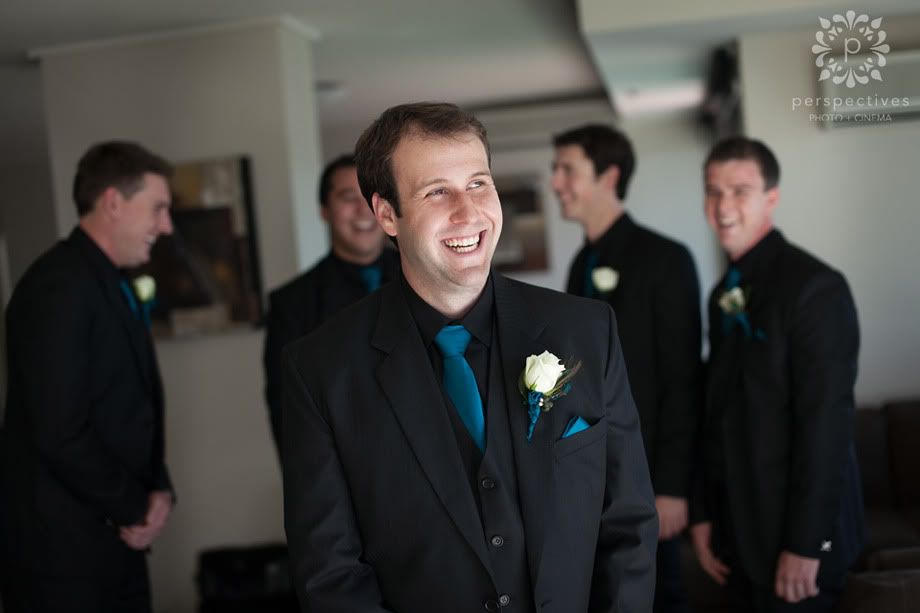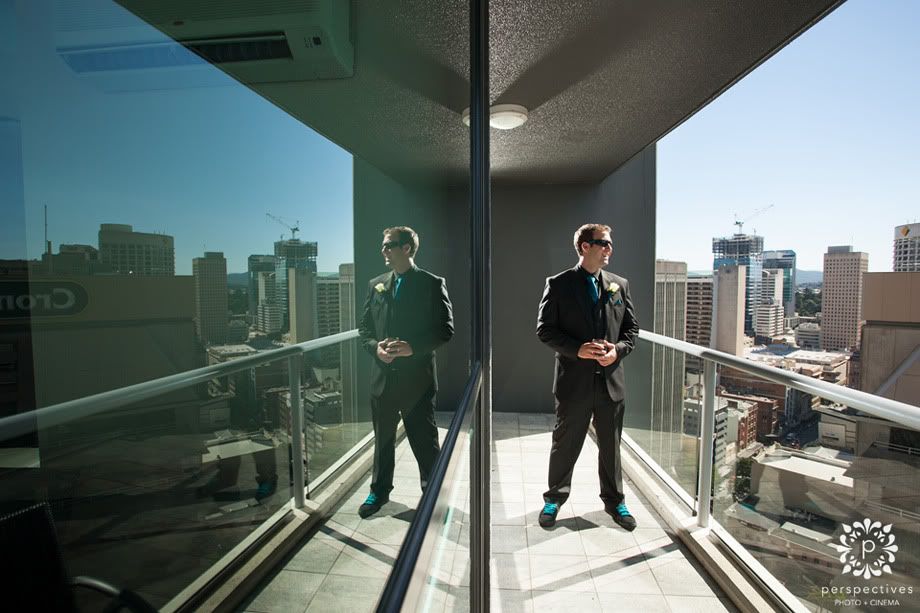 The ceremony was held at Roma Street Parklands – which is a beautiful garden area nestled almost in the city center. The boys headed down in time to greet the guests arriving.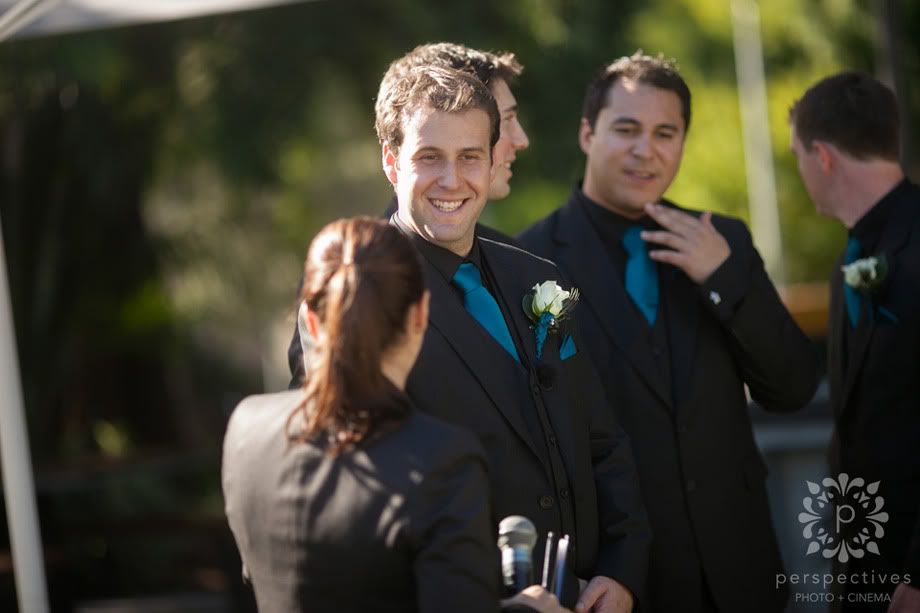 The girls arrived in style.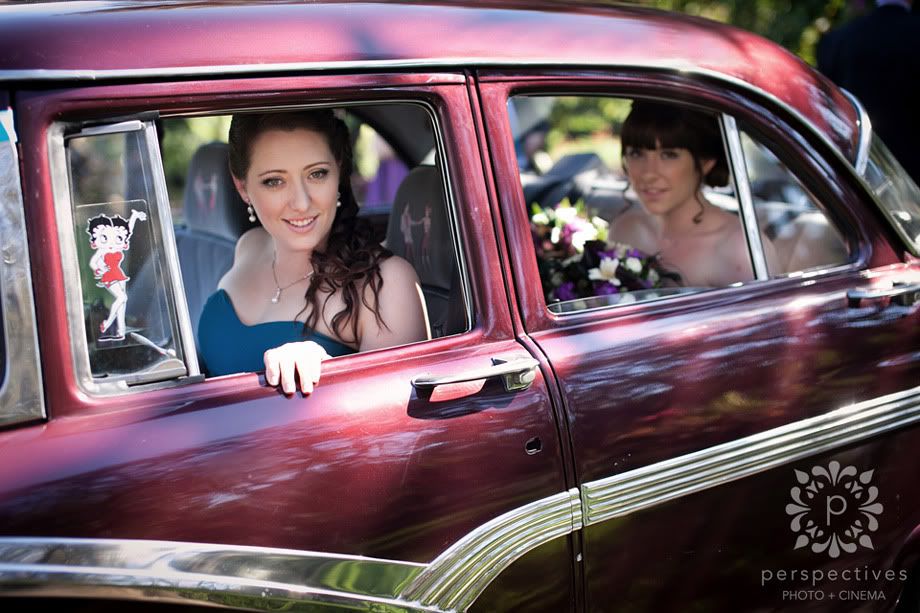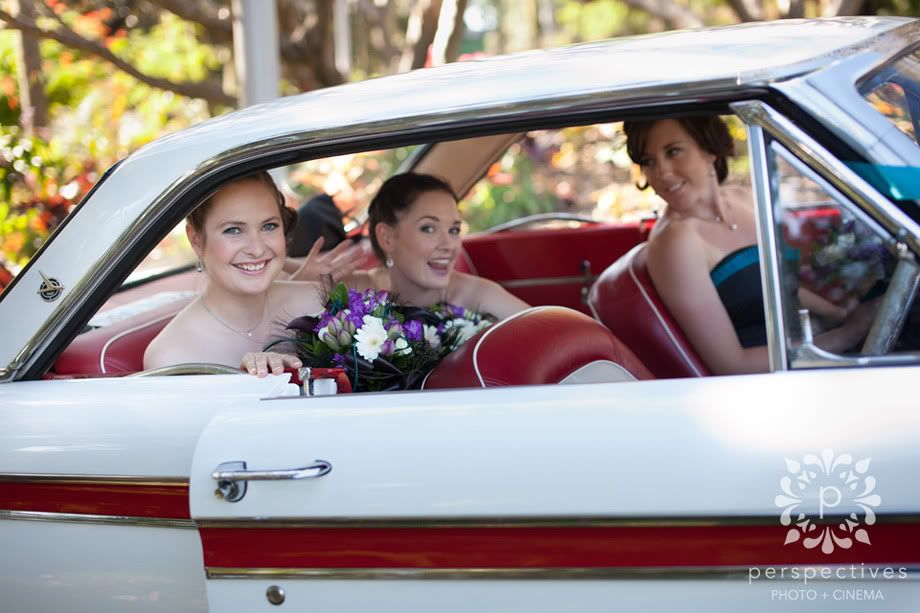 Holly & I photographed the ceremony – as Amber had decided she just wanted to watch (and cry!). I picked on her too… but I'm not allowed to blog any of those photos!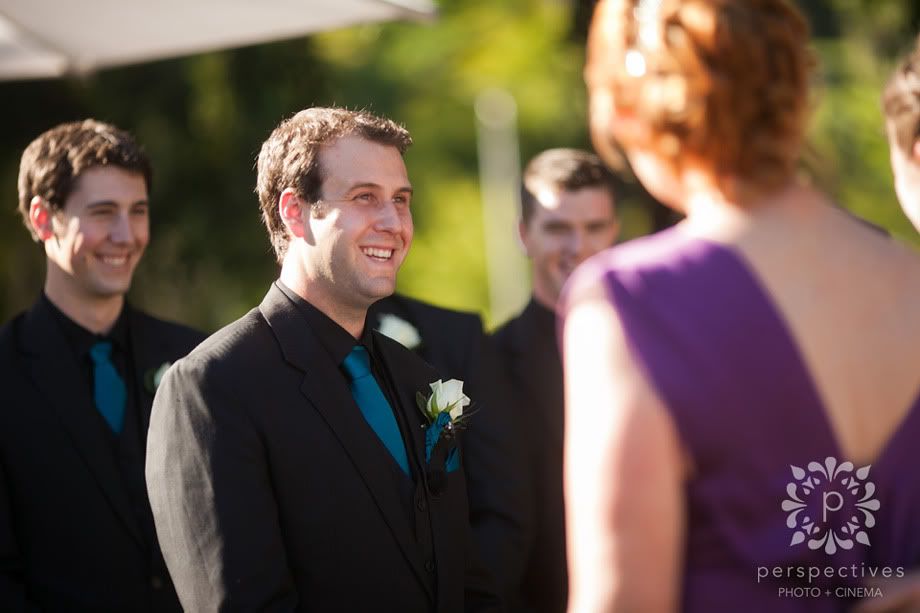 Stace & Danielle wrote their own ceremony (not their own vows, their own ceremony) – and it was incredible. There weren't many dry eyes around.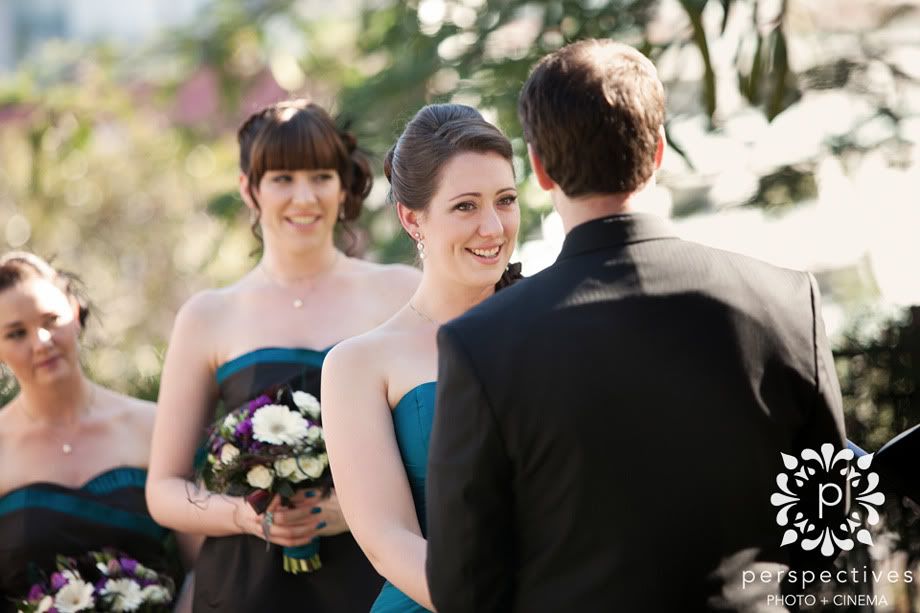 The wedding rings were passed around throughout the guests, giving everyone the chance to bestow their blessings.
When you happen to be standing in a patch of sunlight in a mostly shaded area… you get your very own natural spotlight!

The kids sat on blankets on the grass at the front, and blew bubbles.
And the two mothers presented a reading.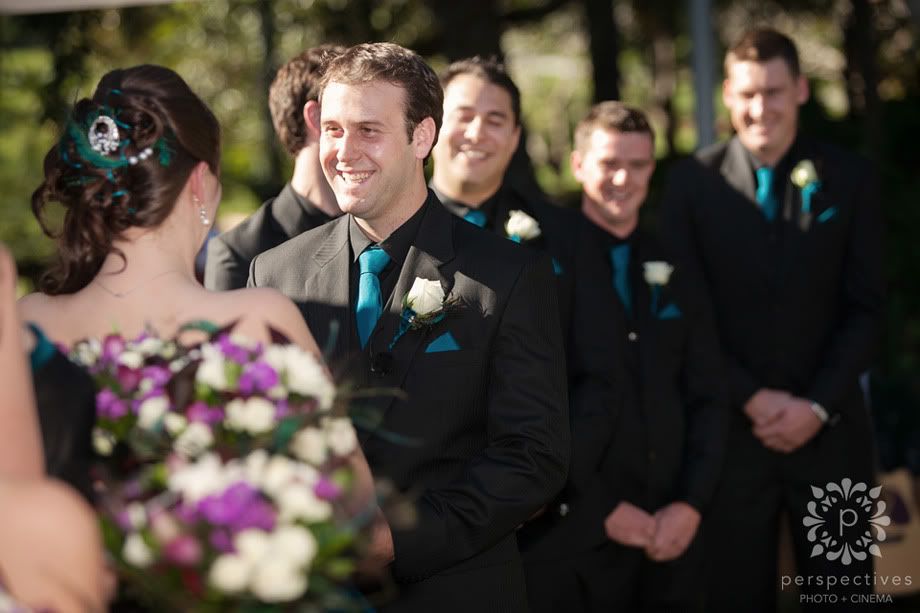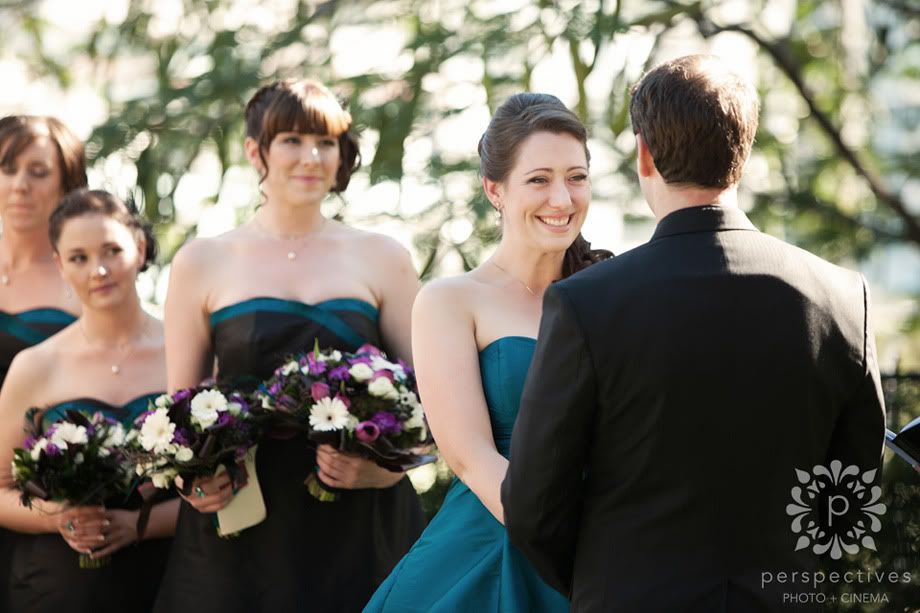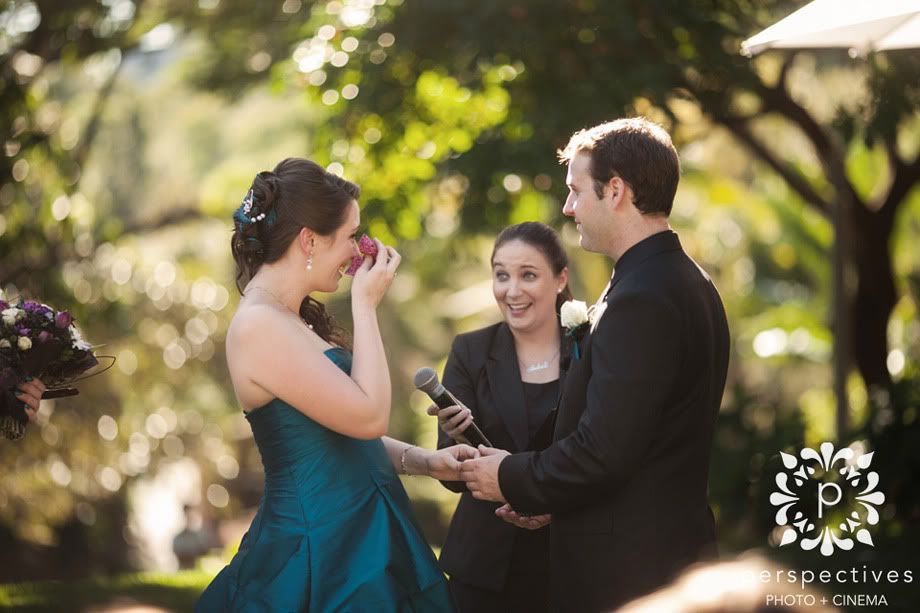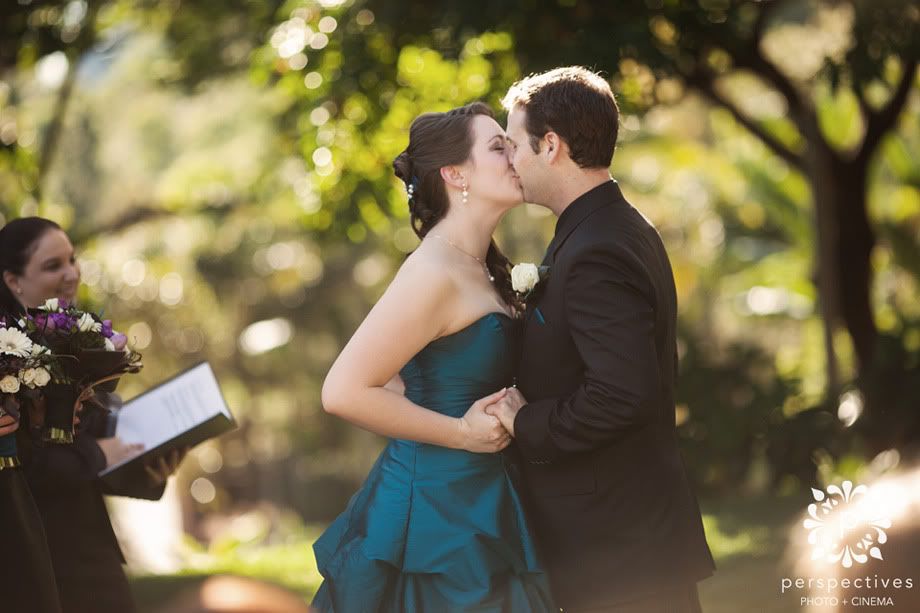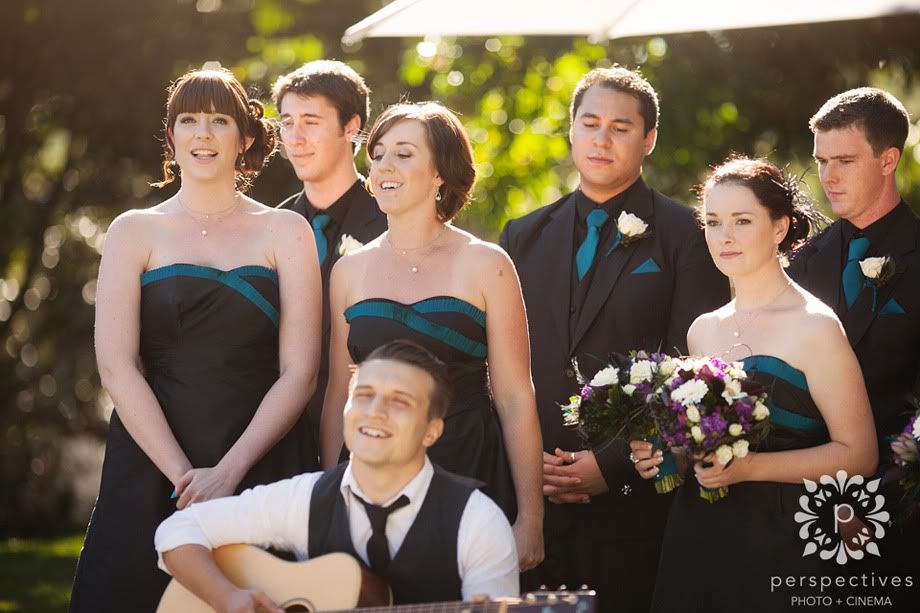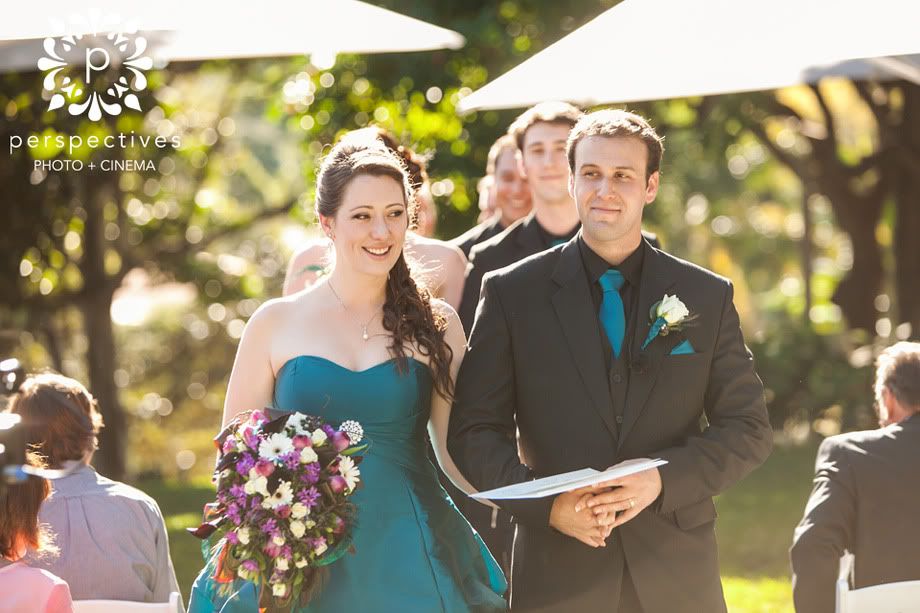 Among the many guest activities post-ceremony… cupcake decorating! Stace & Danielle had organized a bunch of plain iced cupcakes, and multiple decorations in their wedding colours. Everyone had a great time creating their own custom design – towards the end of this post you'll see the finished result!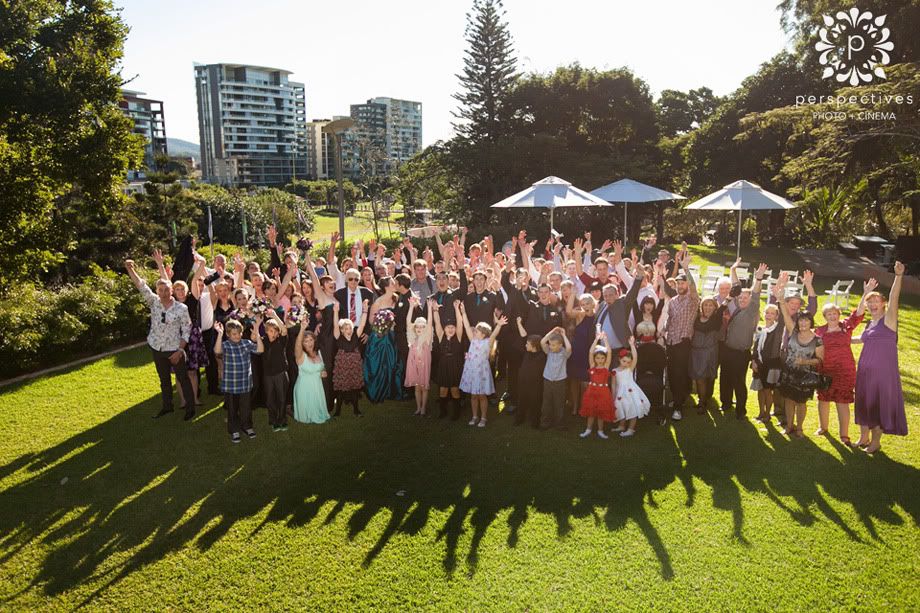 One of the things we're really big on at weddings is making sure we do justice to the family / group photos. Usually, after a few combinations, the bride & groom are itching to head out and start playing with the fun arty shots.. as are we! Having our own families in the photos just reinforced to us how important these photos are, and why it's worth doing them properly.
We went for a wander around the grounds of Roma St Parklands with the bridal party, where we found some cool jungle-y looking spots.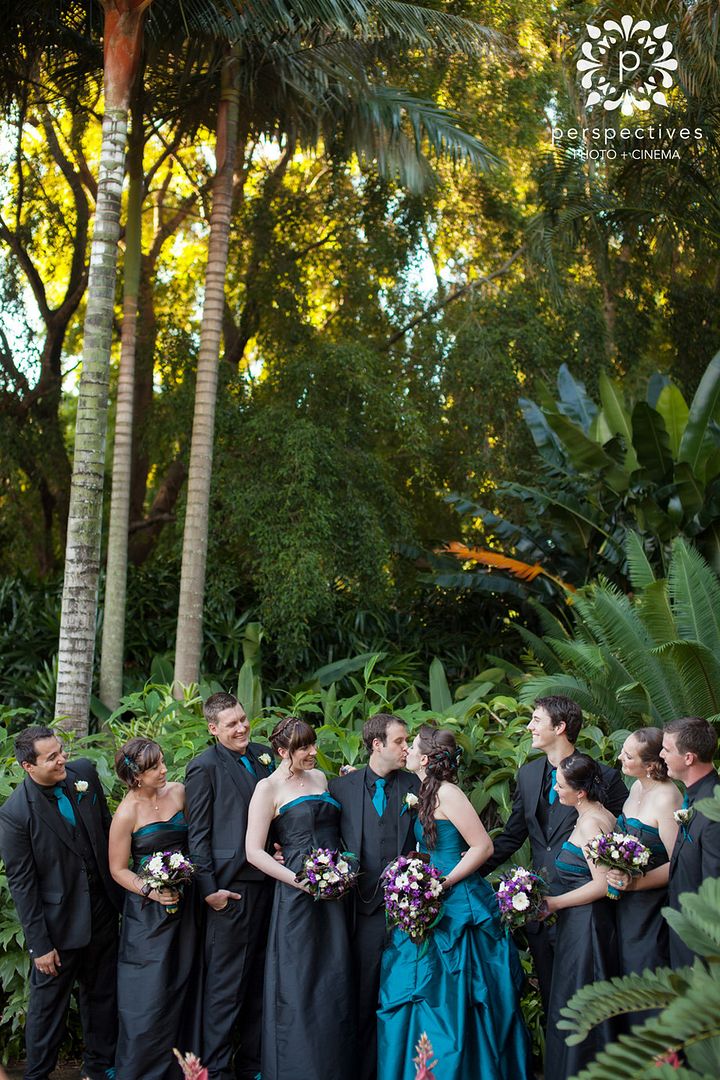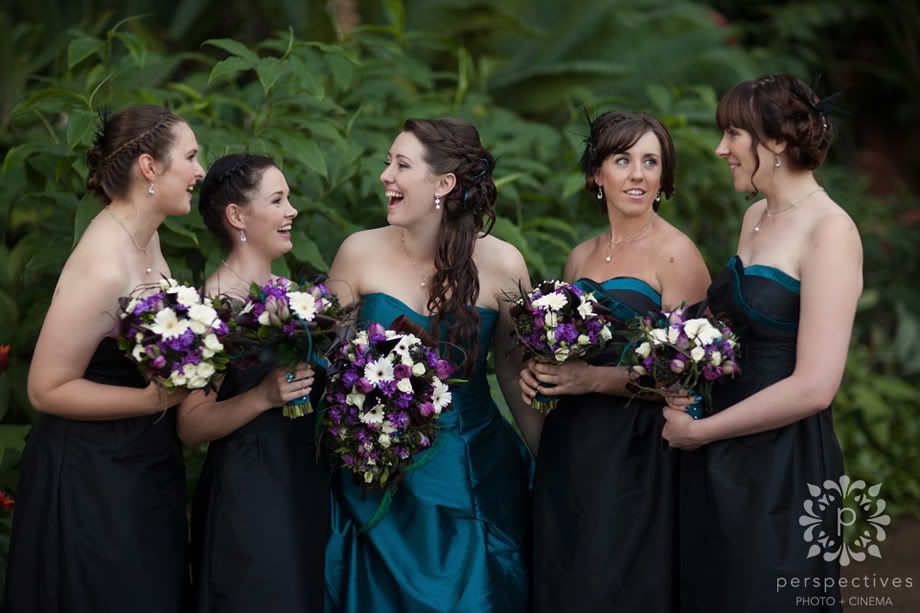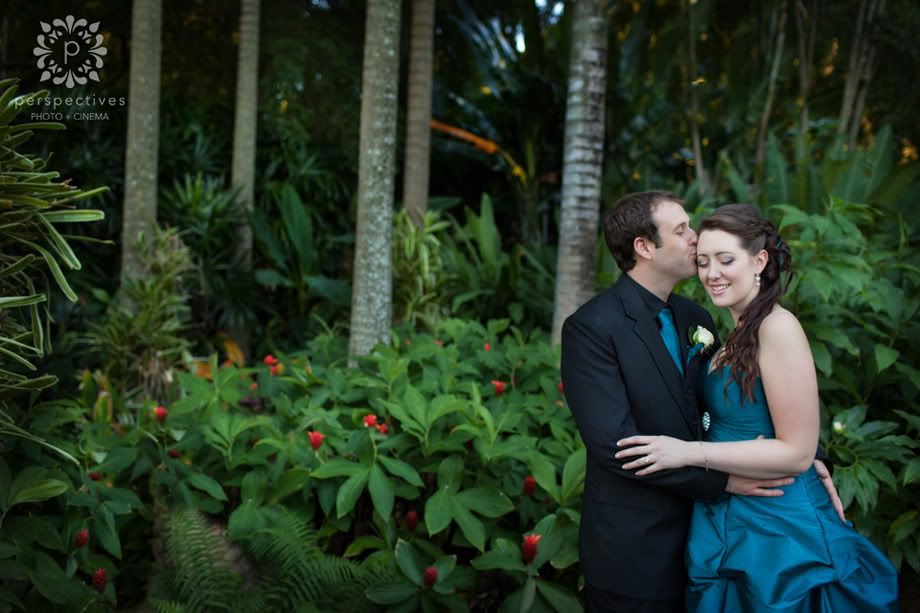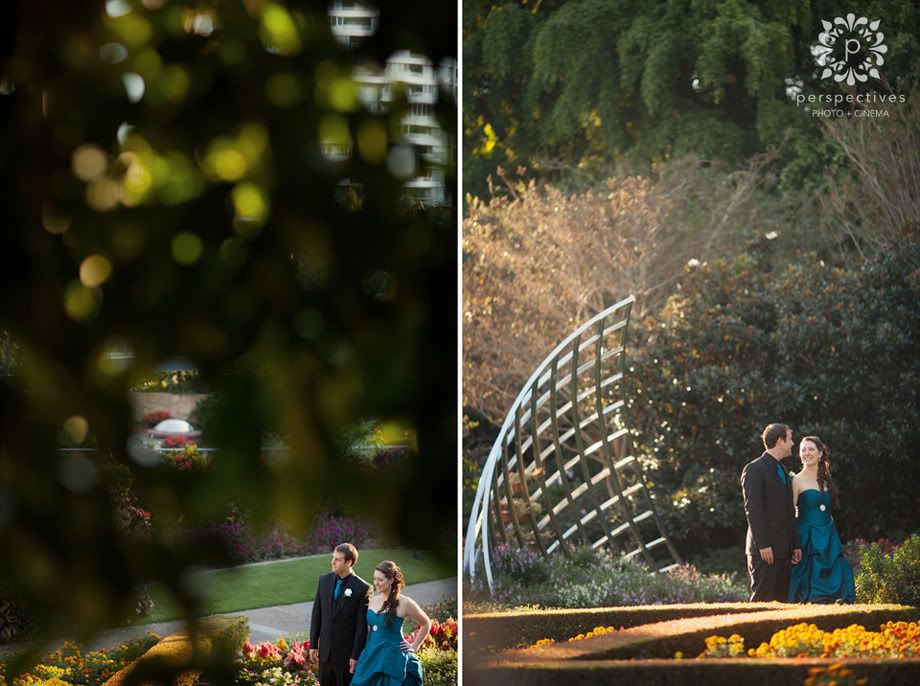 Anyone who has even been photographed by us will know that when we say "OK guys, last photo, then we're off"… it isn't always true. As we walked back to the cars, we kept finding these great patches of light. "Oohhhhh hang on, wait, go back – just a couple of quick shots here". And here. And here.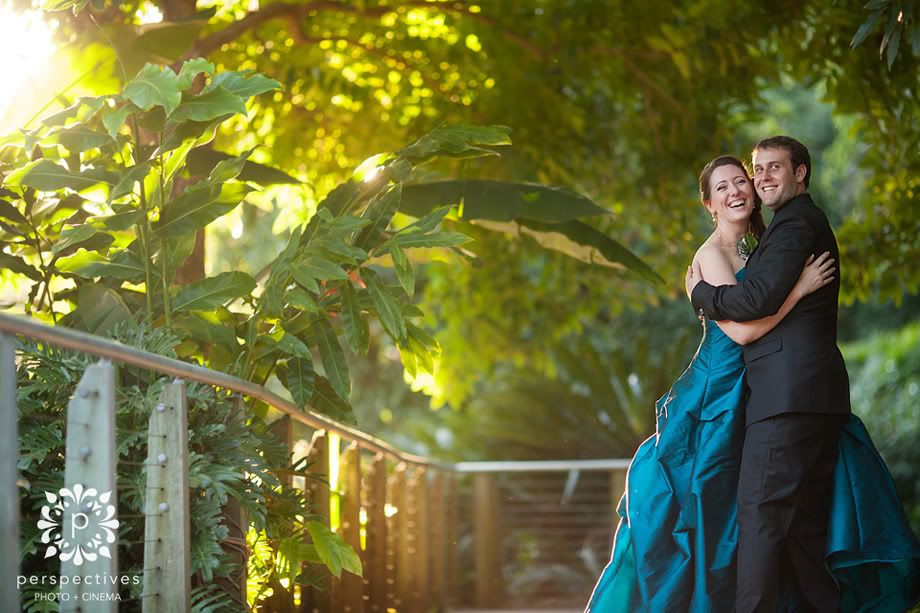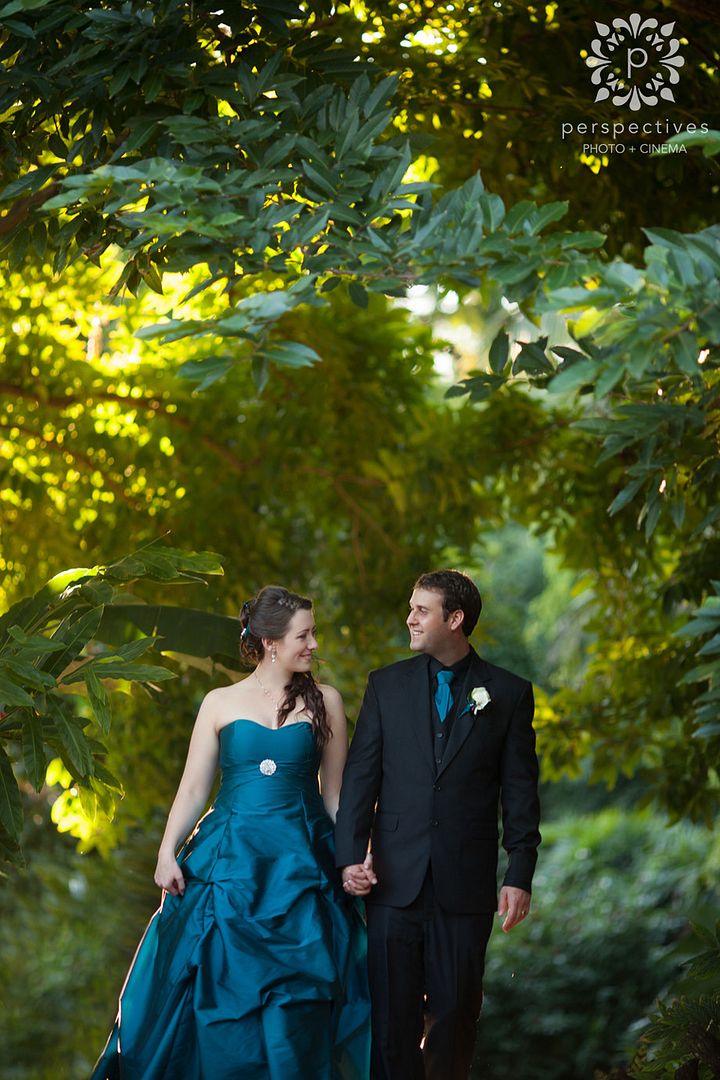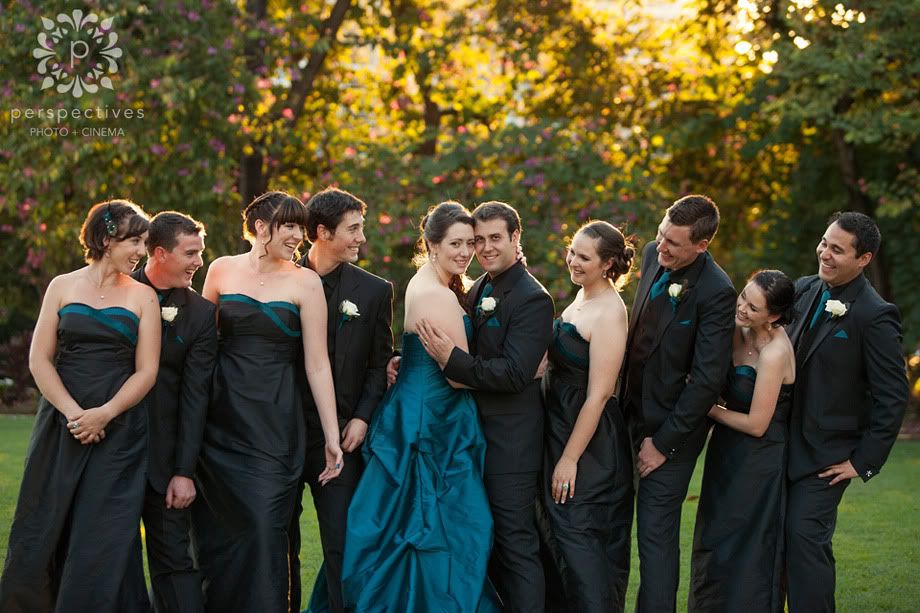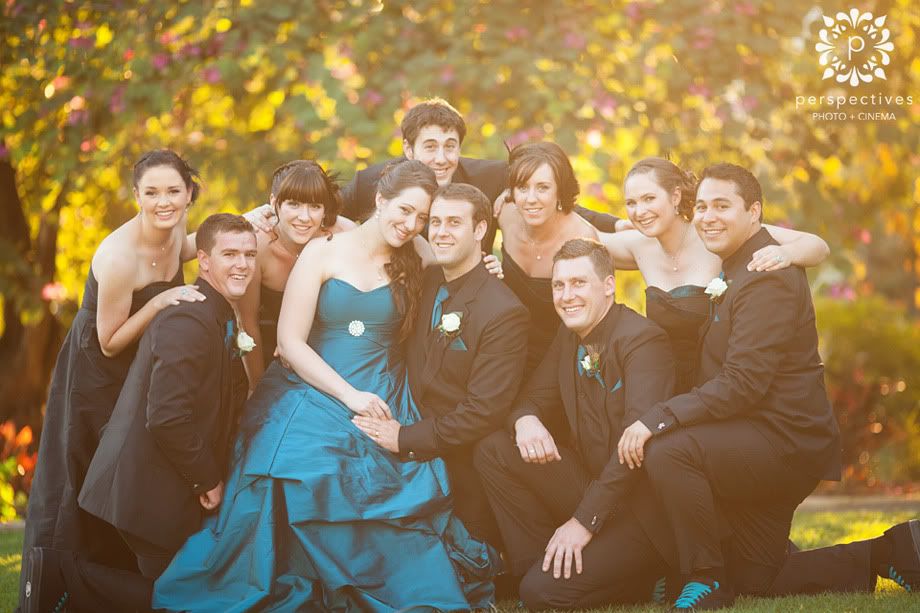 We were lucky enough to spend a good part of our week in Brissy being ferried around in Alan's awesome Ford Customline. Here's the proud man with his daughter & new son-in-law.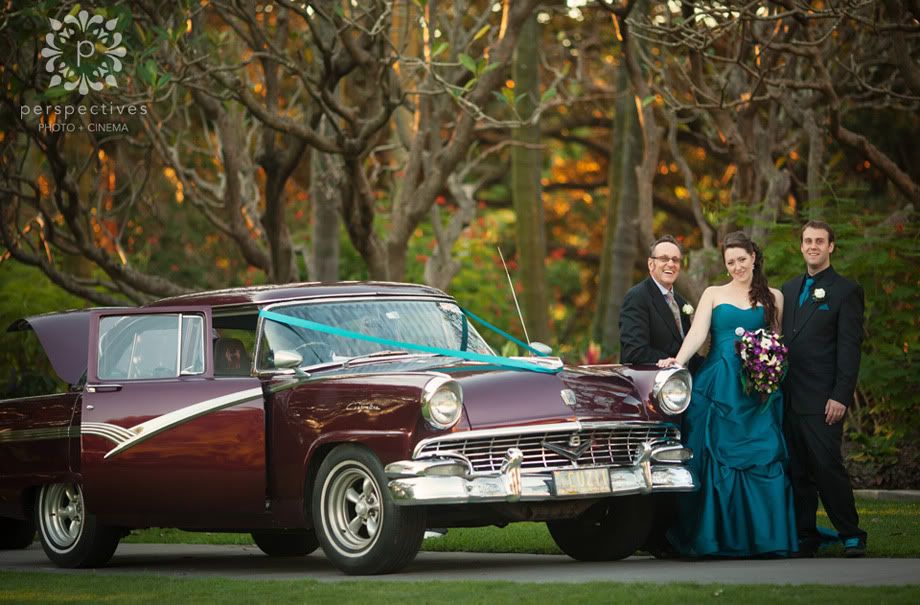 Amber & I spent a good 4 hours on Thursday before the wedding criss-crossing all through Brisbane, on the lookout for potential photo locations. We found these shiny buildings – perfect for reflections.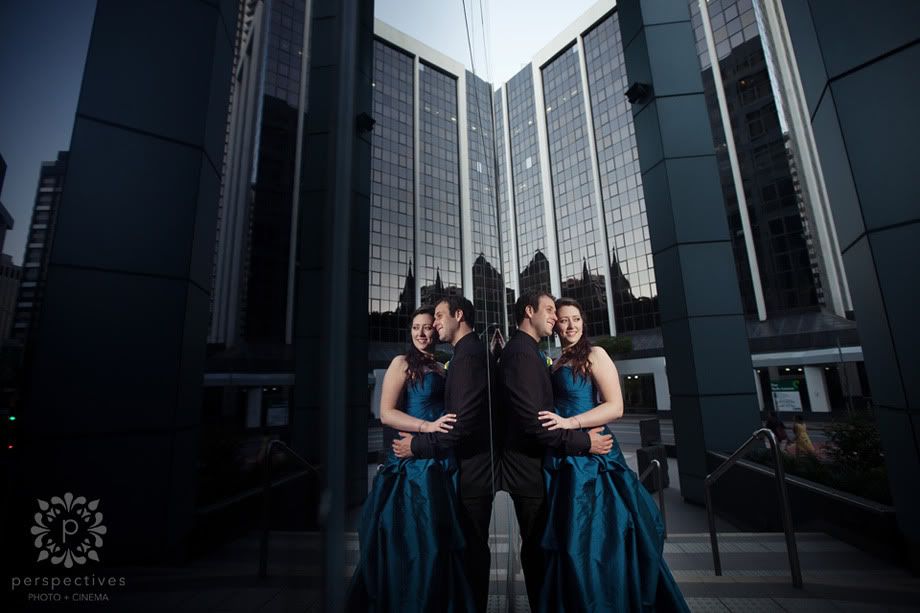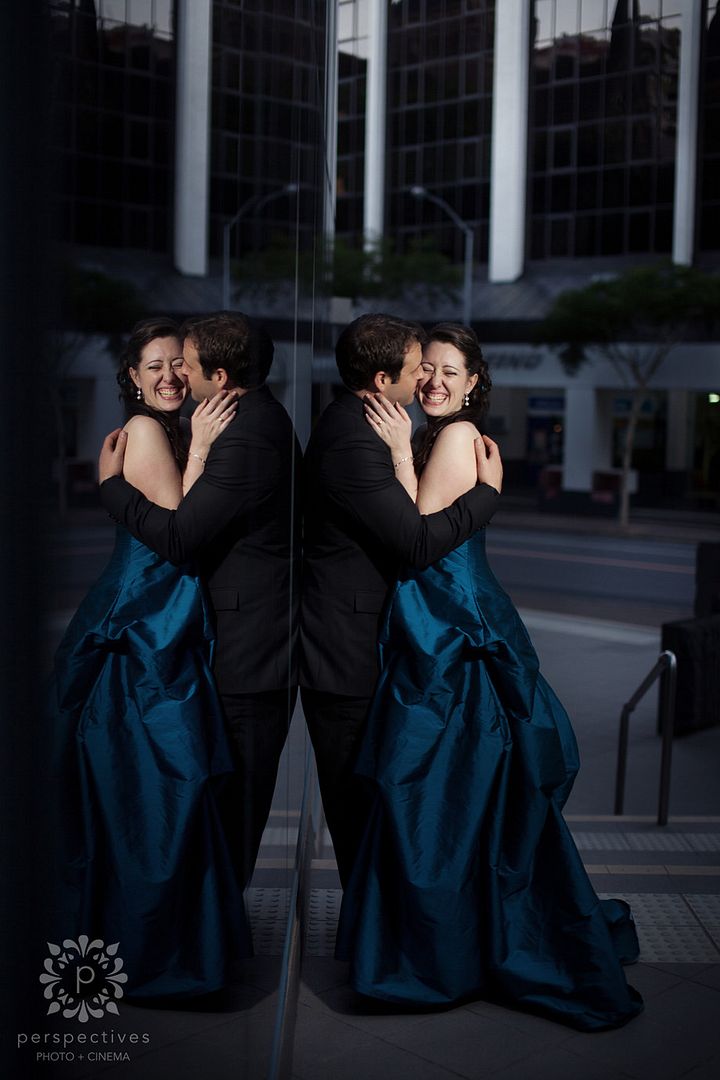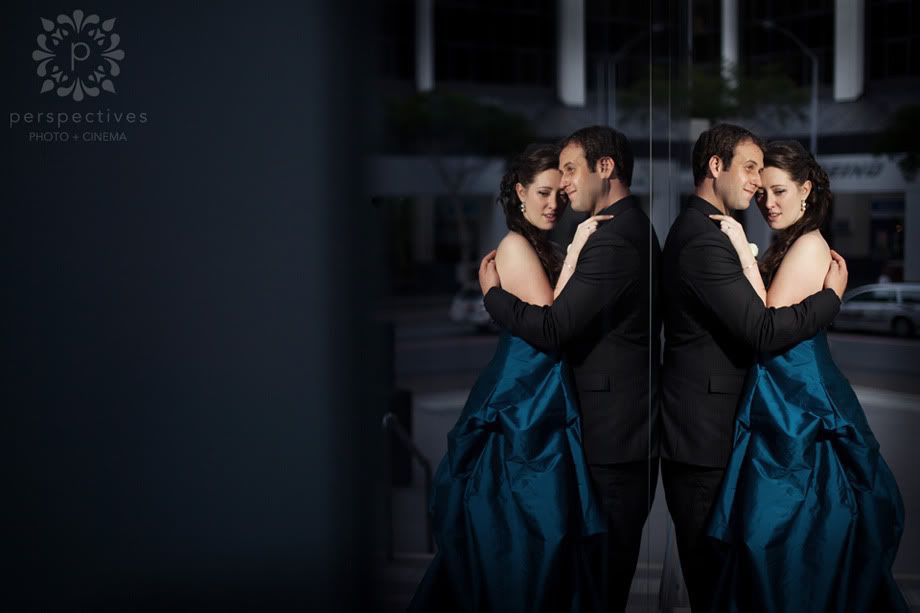 As we drove past these tree roots on our scouting trip, we decided to go back around the block (easier said than done!) for a second look. We loved the way the light falls off on the edges, making a cool natural vignette. Unfortunately, it meant a precarious shuffle along a ledge, next to a busy road, and then cars whipping past as we photographed. Stace & Danielle were up for anything – so off we went!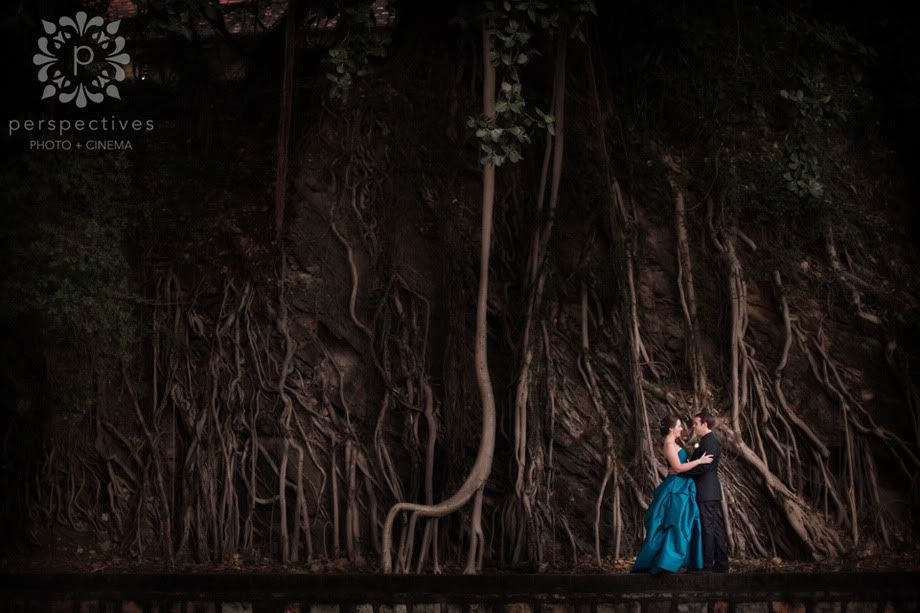 Our final stop was down by the river, looking back at the Brisbane skyline reflected in the water. It was lucky we bought all our lighting equipment over to Aussie – as the twilight was so short – sunny one minute, dark the next!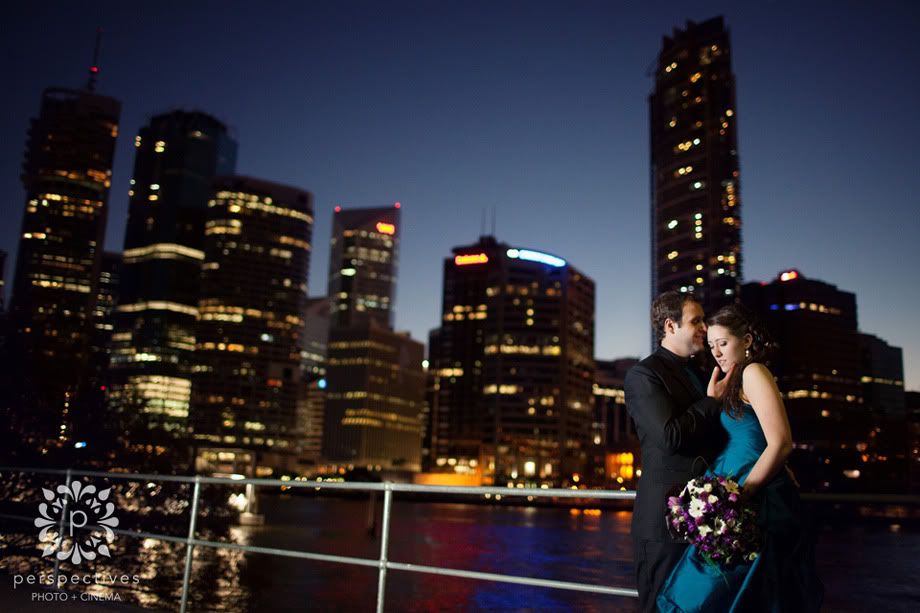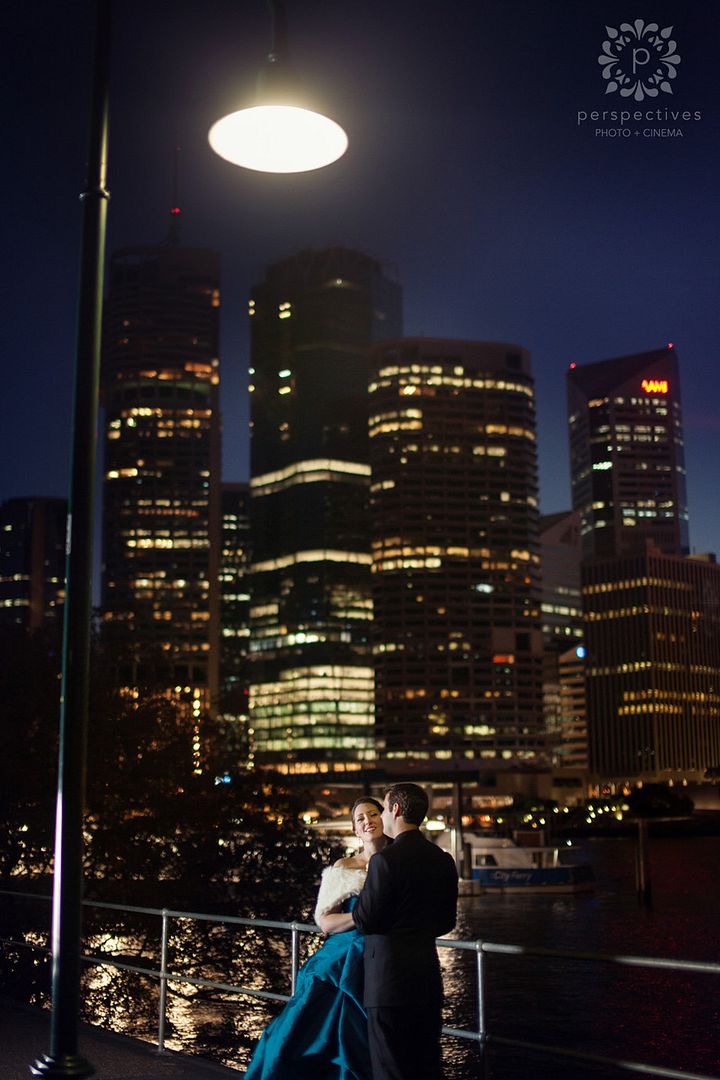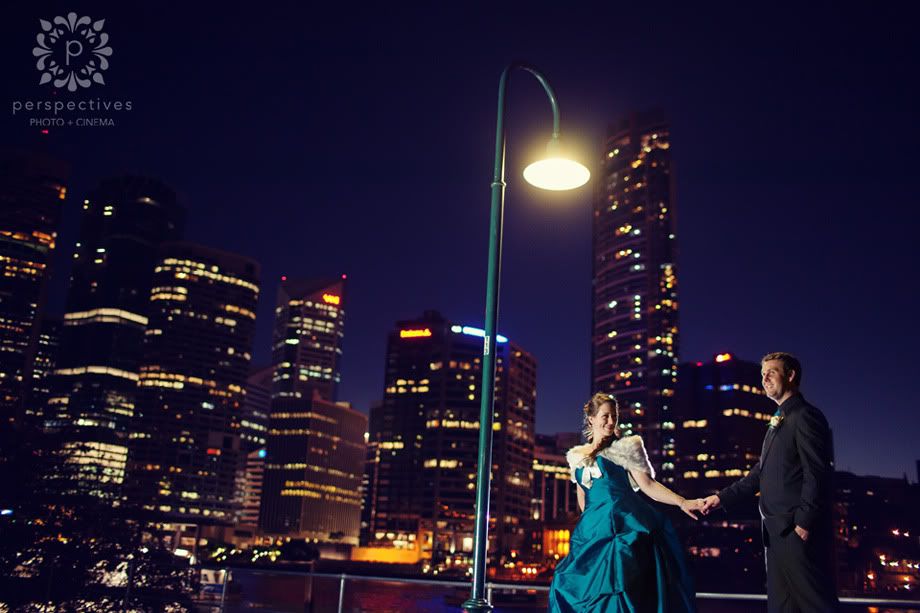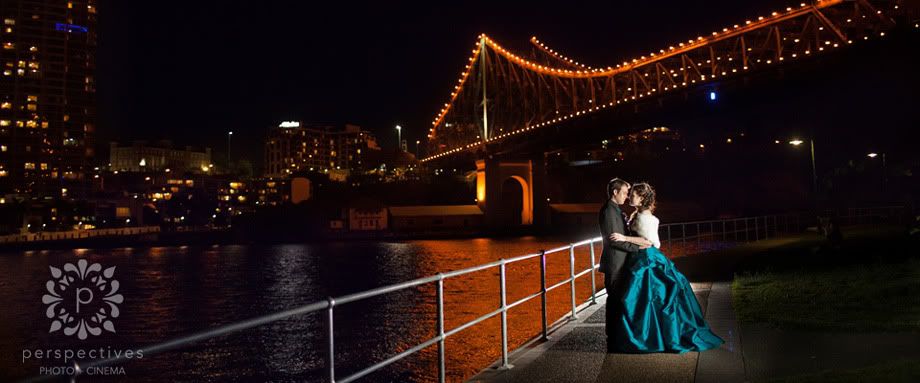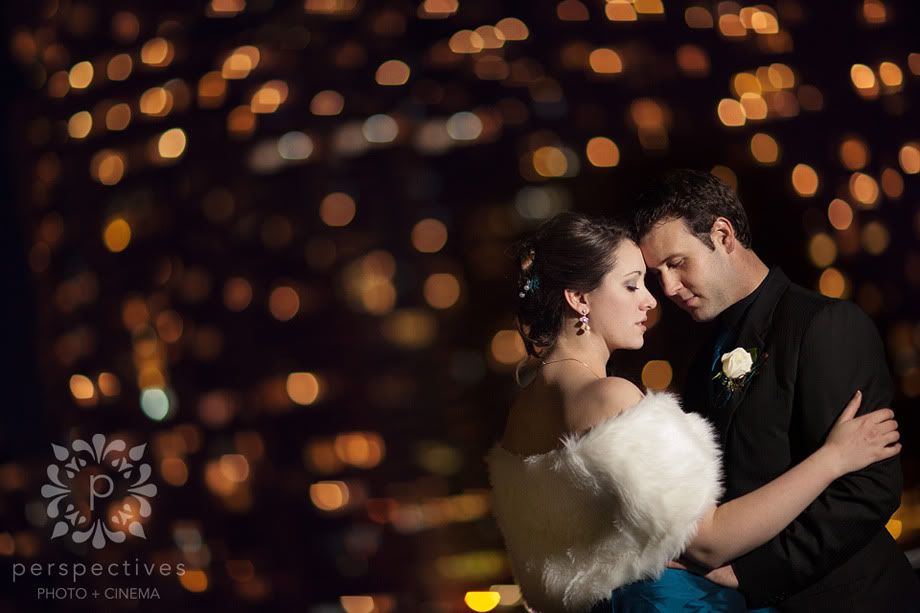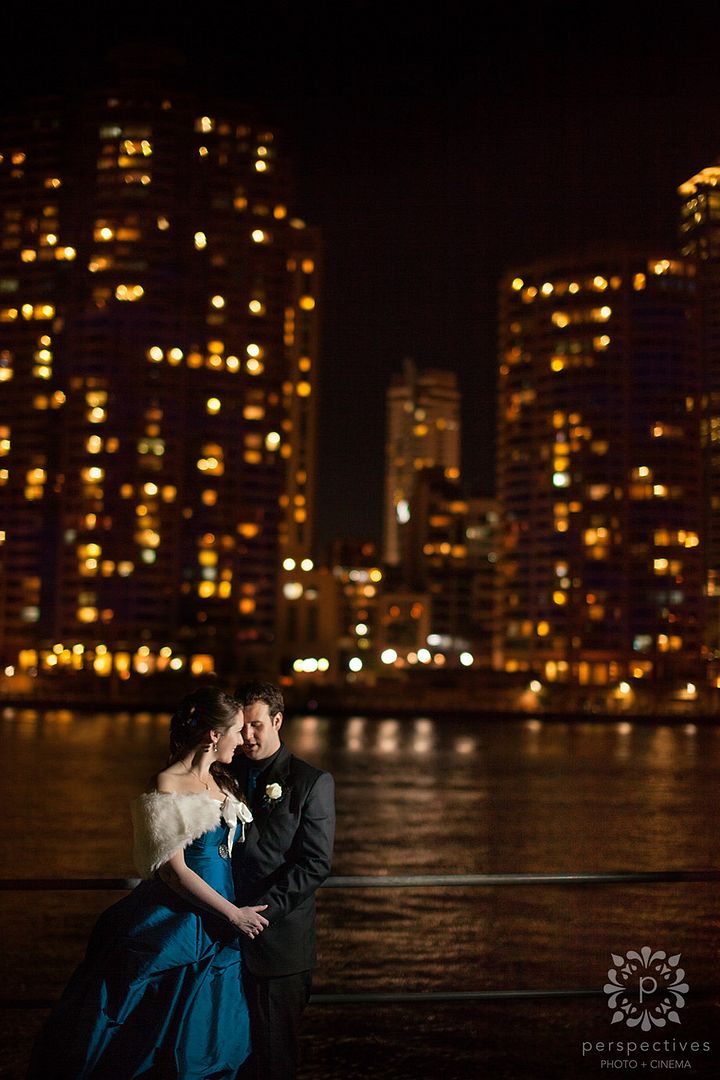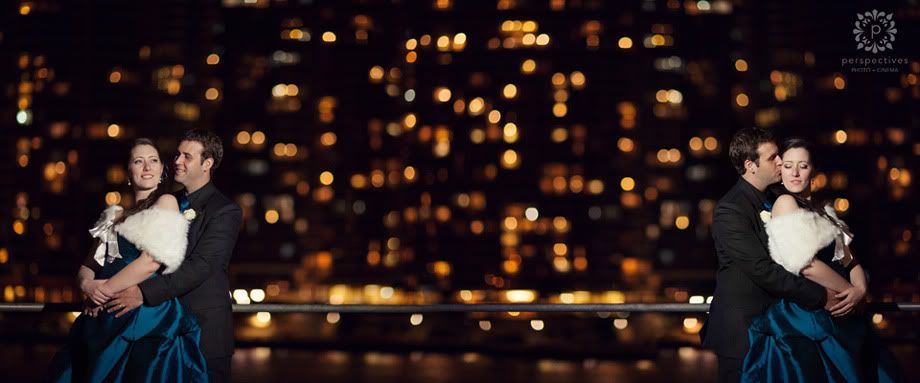 We headed back to the reception (Amber, myself, Holly, Stace, Danielle, all of our camera gear… in our hired Nissan Micra. Awesome.)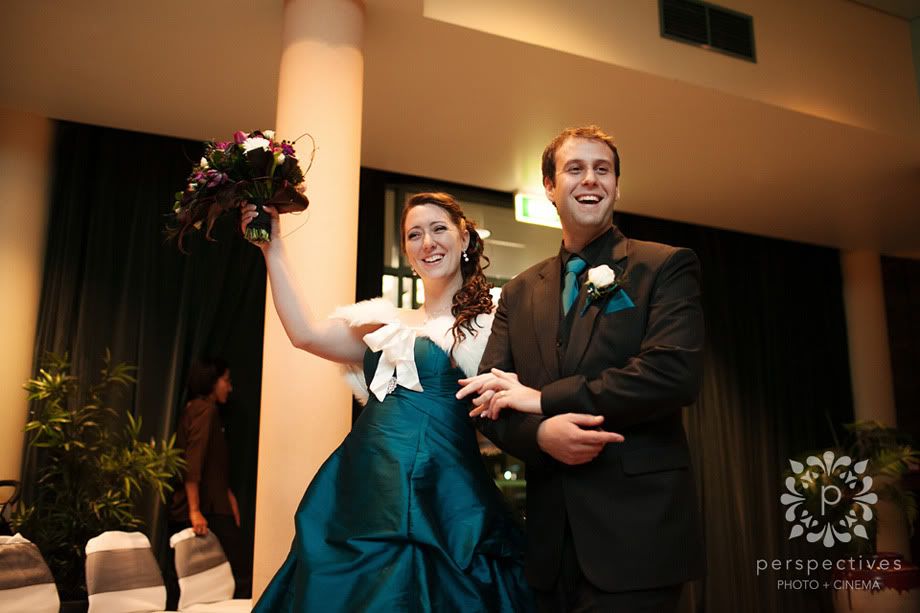 The finished cupcakes looked awesome!

Danielle is an incredible dancer (as in, used to teach dance) – and their first dance was so impressive!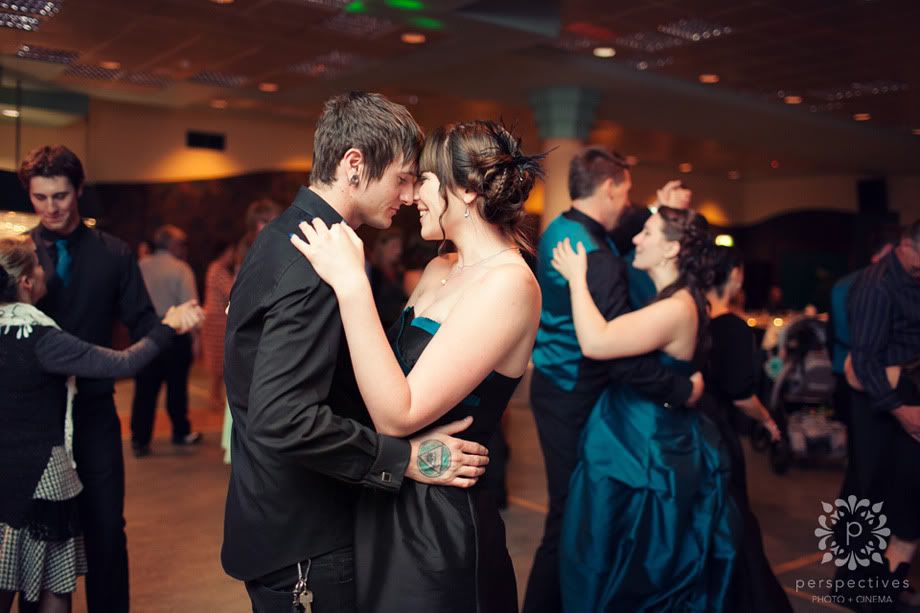 Holly ran a photo booth throughout the evening – which yielded some hilarious shots!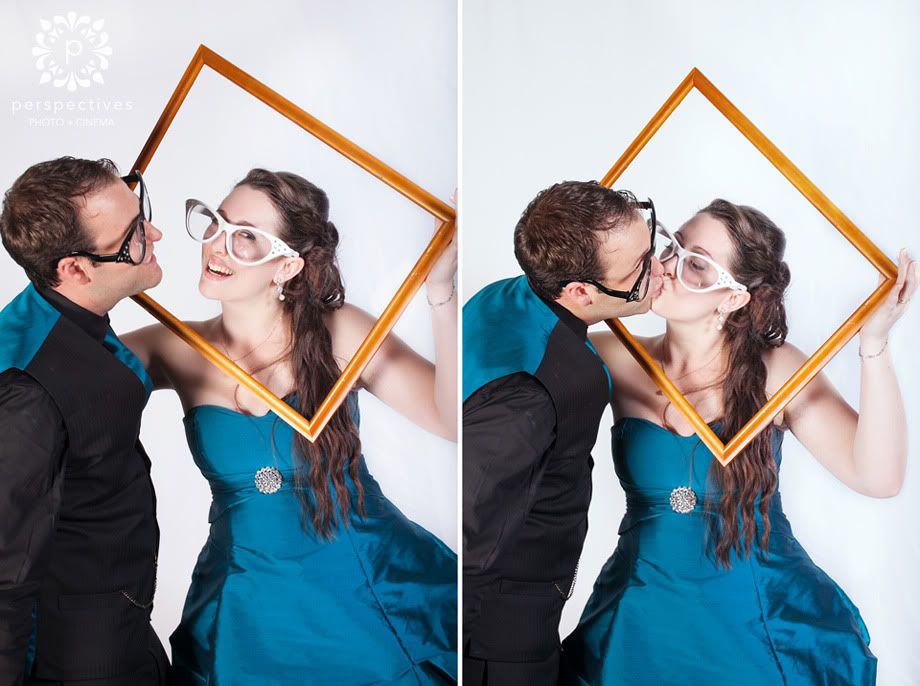 Meanwhile – the kids were totally stealing the show on the dancefloor.

The bouquet and garter toss saw some competitive catching coming to the fore – Tom even managed to dive across the floor to claim his prize!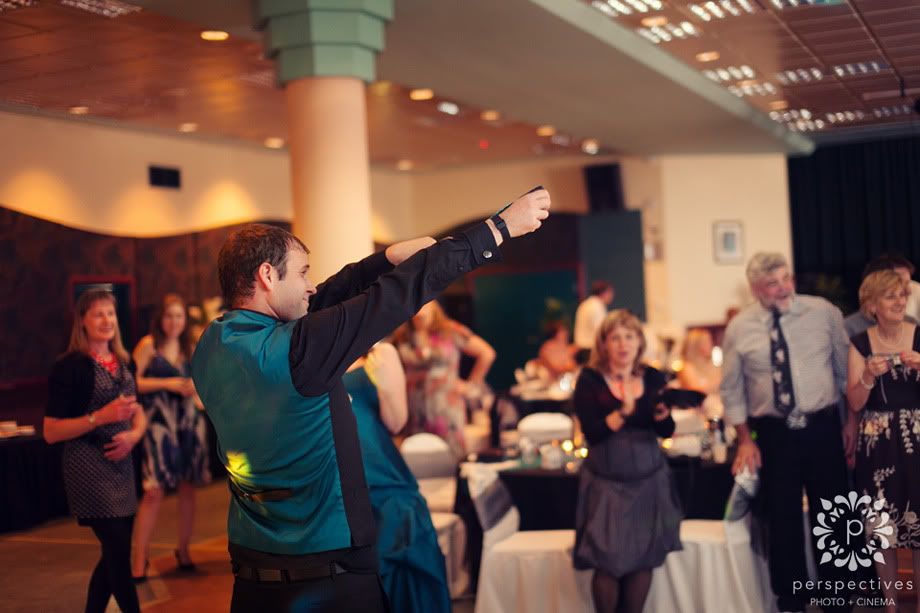 For one of the final shots of the night, I was keen to get some cool backlit cigar shots with the boys. I think I turned them all green by continually demanding 'more smoke! more smoke!' –  a few splutters as a lungful was accidentally sucked down!
We had the most amazing trip. Danielle's family were beyond awesome hosts, and the weather was perfect! After the wedding finished we partied up at the groomsmen's hotel until the morning (luckily there are no pictures of that!) – and all felt much worse for wear the next day!
Stace – congrats little bro. You're an amazing brother, friend, and all around great person. Welcome to the family Danielle (officially, it feels like you've been family right from the start!). You are a perfect couple – and we had so much fun with you on your wedding day.
For more pictures over the next little while – make sure you head over and 'like' our Perspectives Photo + Cinema Facebook Page – where you'll stay updated with all our latest work.
Until next time,
Isaac, Amber & Holly 🙂