28th August 2008 – Shot of the week
This week isn't so much one photo – more of a composite to show how much fun you can have with Photoshop..
First, here are the original images – 3 photos taken at Luke & Sarah's wedding last weekend. The first was a cute little note on the blackboard, the second a funky woodblock calendar, and the final image was taken just after their ceremony.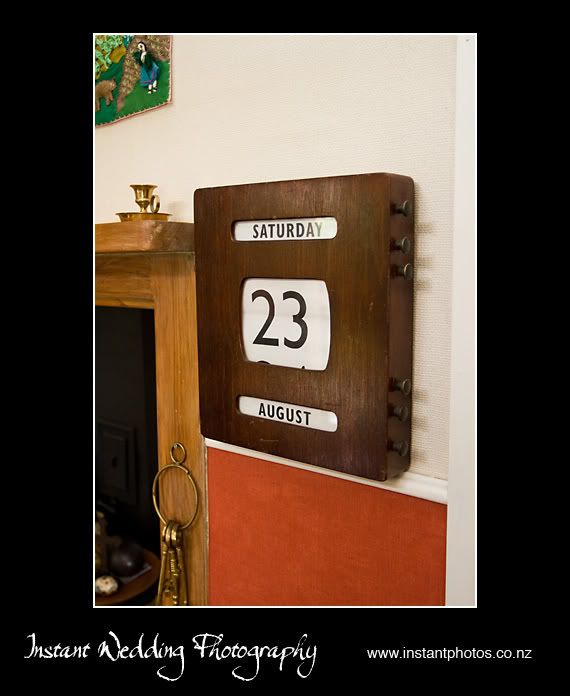 All combined together, we end up with this cool composite which is great as a cover image, as it has a shot of them, their names, and the wedding date all within the one image! Cool aye!


Enjoy.
Isaac.