Pahoia School – a feature film, a poster, and some Kodak Awards!
I had meant to blog this sooner – things have been crazily busy the last few weeks!
Anyway – many of you will remember the work we've done with Pahoia School over the last year or so – ranging from shoots for the rock band "Pahoia United" through to the recent poster work for their film production.
You might have also seen them on Campbell live the other week – for those that missed out, you can see the clip here
Well, last Thursday we went along to the film premiere – and it was AWESOME!
It was held at Baycourt Performing Arts centre in Tauranga, and it was a full house! The evening kicked off with drinks & nibbles – and then the main 9 cast members arrived in a limo – walking in down the red carpet, through a line of their parents & schoolmates.
In the foyer was a big cardboard cutout of the poster we did… which began a few months back with a green screen shoot out at the school…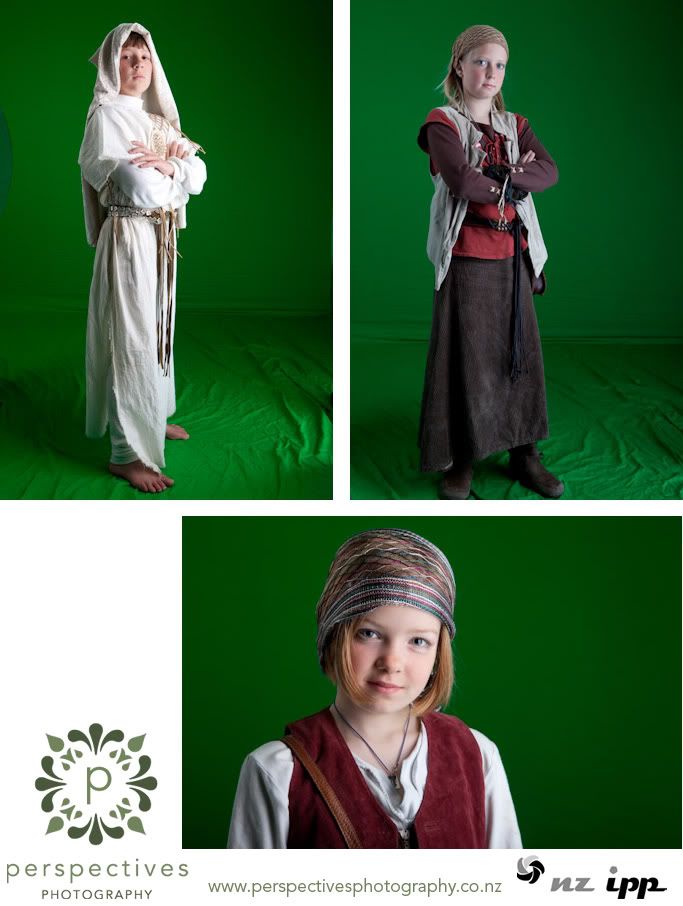 Which was then followed by plenty of hours in Photoshop clipping out the green, finding backgrounds and textures, and eventually coming up with the final product….
This image was then the basis for the promo posters for the film, and the DVD cover.
The premiere even had a whole table of merchandise for sale – including some cool stickers of each character, which we made up from a cutout of each single character, over top of the same background as the poster.
Here's me at the premiere, in front of the cutout in the foyer… (photo courtesy of Billy Edwards)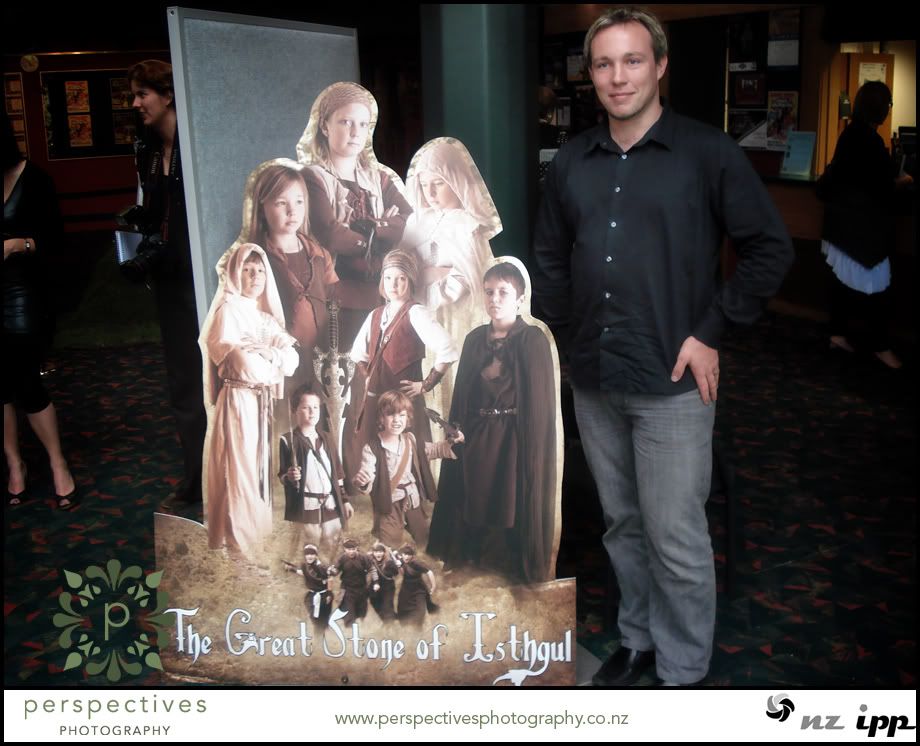 We then went into the theatre room to see the film itself – in a word, INCREDIBLE.
An hour & a half epic – it really was an amazing accomplishment – even including aerial footage shot from a microlight!
Click here to see a trailer for the film
Finally – a few days before we went to the premiere, we found out that two of our Pahoia School images had won Kodak Gold Awards – the film poster, and also a shot of Amber's from the second Pahoia United shoot!
Here's the winning shots…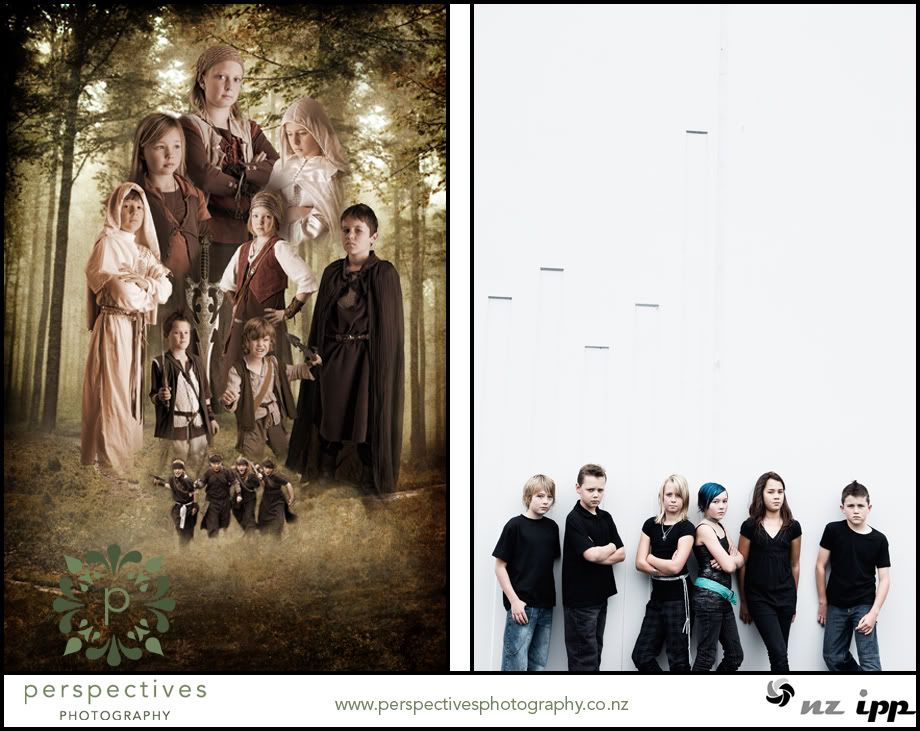 We are so proud to have had the opportunity to work with such an amazing school – those kids are going to remember their experiences their entire lives – and it just goes to show, kids are capable of anything!
Isaac.