Just a bit of fun – 19th July
Hi guys,
Today we caught up with a few of our NZIPP colleagues for a fun series of portrait shoots.
There were about 7 photographers all up, and we had a variety of models that we encounter in our day-to-day photography situations.
The plan was that we'd each share a little bit about an aspect of our shooting – whether it was posing, lighting, ways we interact with models, you name it.
It was such a fun & beneficial experience – there are some very talented photogs out there!
The day began with some young'uns – some great classic portraiture & lighting demonstrations by the very experienced (over 50 years in the industry) Bill Lindberg – but in the end I couldn't resist taking a grungy shot on a nearby wall… this one was a quick grab shot lit by Amber (holding a flash up off to camera left).
We then headed off to pick up our models – a wedding couple (or at least people posing to be a wedding couple), Holly our assistant, and also David & Sonya – who's wedding we shot a while ago now (and went on to become the 2008 Wedding of the Year on weddings.co.nz).
They had all been beautifully made-up by Holly's friend Morgan – who isn't a makeup artist but should be!
We headed out to a funky car graveyard….
And then back into the university, where we witnessed a very cool lighting demonstration!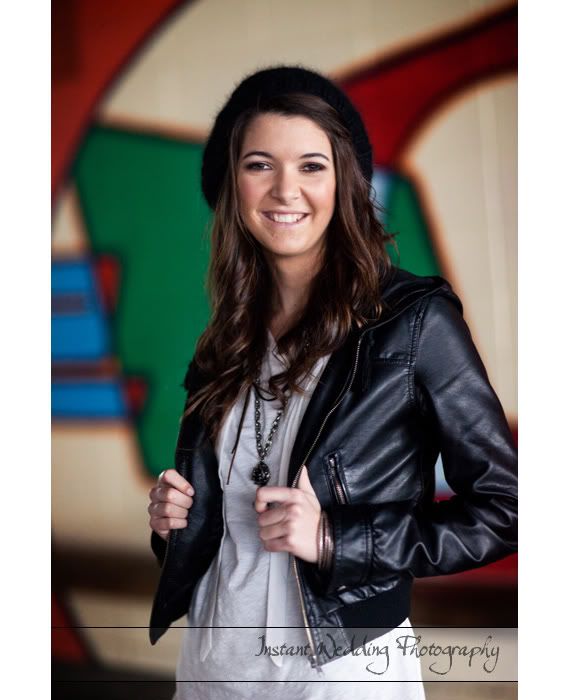 Finally, it was off to catch up with David & Sonya – it was also my turn for a demonstration – so we played with a bit of off-camera flash, and some video light – getting the sky to go a nice electric blue from the difference in light colours.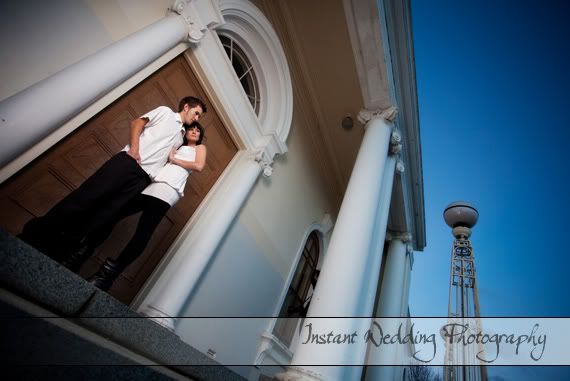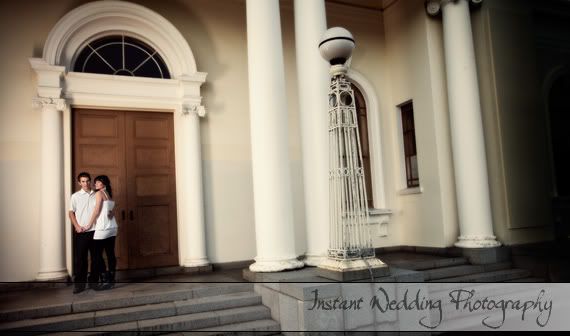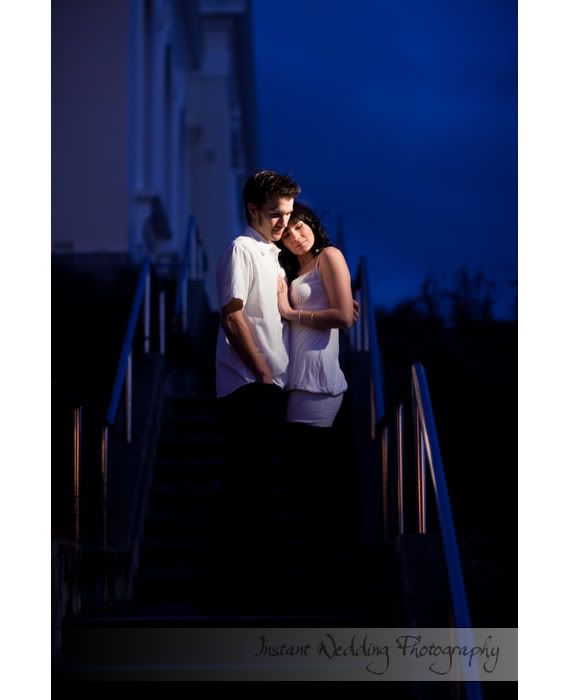 By this stage everyone was pretty much ready to call it a day – after nearly 5 hours of shooting, so we farewelled the crew – and then took David & Sonya across the street, where Sonya had spied a bright red wall she liked the look of. Holly came along too – putting on her photographer's hat for the first time of the day.
By this stage, it was completely pitch black, so we had to play with the lighting setup to ensure we had some light catching the red wall, and then a nice light to really make David & Sonya "pop" out of the image.
Here's a selection of what we ended up with….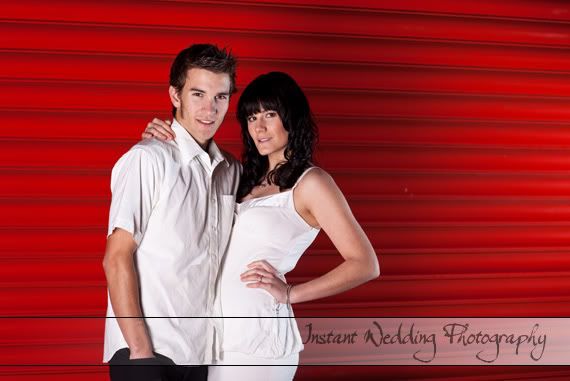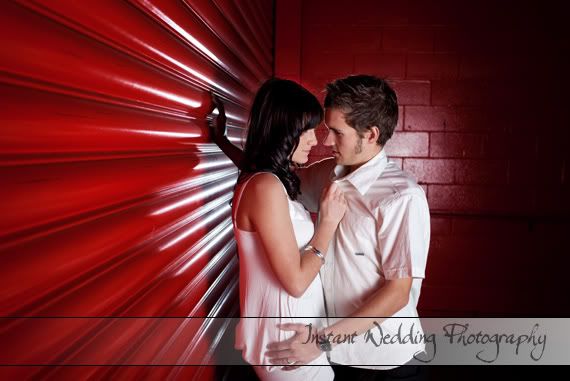 It was a really fantastic day – thanks so very much to our models for giving up their time to come along & pose for us in the blistering cold wind, and also to Morgan for her awesome work with the makeup.
Good times!
Isaac.