28 December – My awesome little bro
OK – so apparently we are going on holiday and I'm not posting any more blog posts… except this one – just couldn't resist sharing!!
Well, this afternoon Amber & I headed over to Cambridge to catch up with my little brother, who is rapidly becoming an amazing freestyle bmx rider. We had agreed to do a shoot at the skatepark – half for him to have some shots, and half for me to play with some lighting & ideas I had after being inspired by some magazine stuff I had seen.
So we headed over close to sunset to catch the good light at the end of the day – and Amber also snapped a few shots of the whole setup – the work in progress!!
Here's me – getting a nice low angle for the shot to catch the sky, and balancing the light with my flash & umbrella…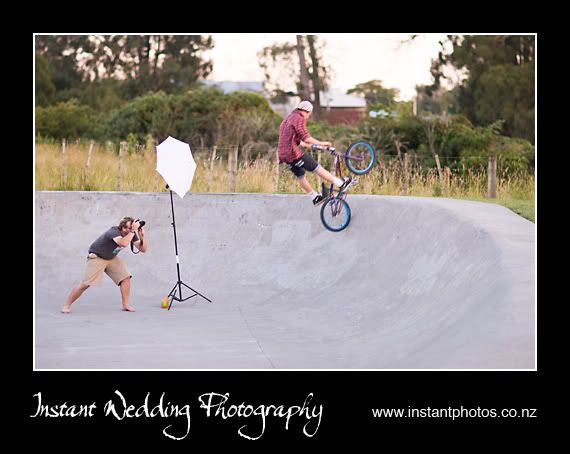 And here's the shot…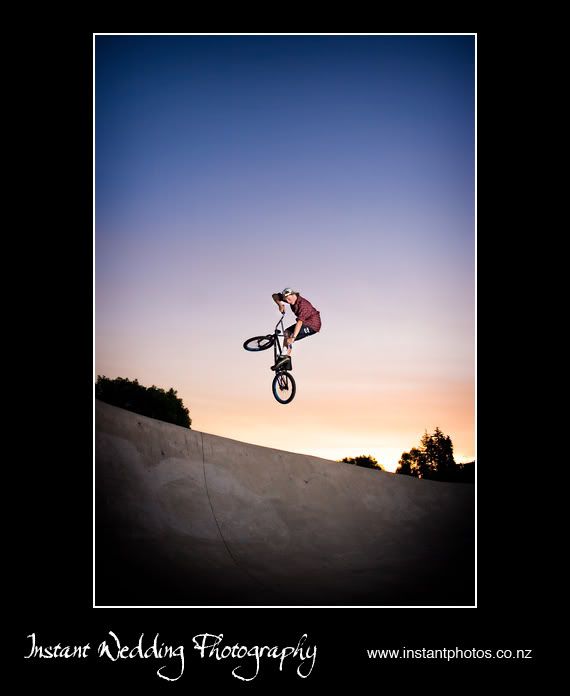 Cool aye! Here's another, this time I'm up high to spotlight the stairs with the light, while aiming to keep the sky in the background. My dad is holding the light out overhead – thanks Dad, I wouldn't have got this image without you!


And here's the shot…




I love the way that the light trails off into the distance down the path – it adds a real sense of depth to the image.
Here are a few more of my favourites from the session – enjoy!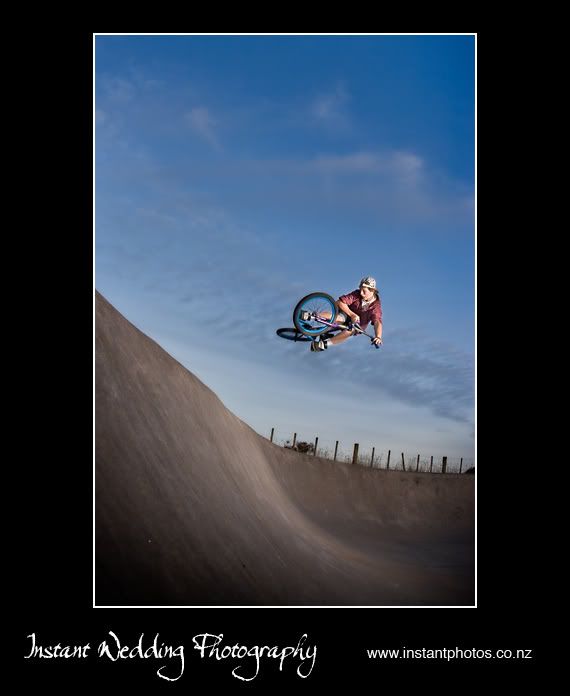 Cool – thanks to my little brother for being such a willing model! Now I just need to convince a bride in her wedding dress to get on the bike and get some airtime….
Since that's not happening, I'll leave it there – I do have some more exciting stuff to put up, but it'll have to wait for a week until we're back!
Enjoy the summer – and stay tuned for more soon.
Isaac.