13th August – Pahoia School DVD shoot
How cool is Pahoia school???
Firstly, the fantastic teacher Mr. E. organized the Pahoia United rock band, which we've done two shoots for over the last year or two, they can be found if you delve back into the blog archives….
(as an afterthought – who wants to delve when you can just click links – here you go… First shoot …. and Second Shoot)
This time, instead of doing an end of year production, the school has decided to make a film – in the epic style of Lord of the Rings.
Now, as you know from the rock band, Pahoia isn't the kind of school to do things by halves – and this is no exception! I'm really looking forward to seeing what the film looks like!
So on Wednesday, I went over for a shoot – getting some nice full length images of the main characters, which will be printed as life-size cardboard cutouts for the film's premiere in Term 4 – just like the real movie premieres!
Also, we took some more head / shoulders type shots, which we'll make up as a montage type thing to use as promo posters / DVD cover.
The school has even made their own green screen room for the film – so I shot in there (first time on green screen for me – was a cool experience!) to make it easy to cut the figures out so that I can overlay them onto another background.
Here's a little peek at some shots – apart from cropping out the bits of softboxes / reflectors sticking into the frame, these are all just straight out of camera – so still need a bit of Photoshop tweaking. But you get the idea, anyway!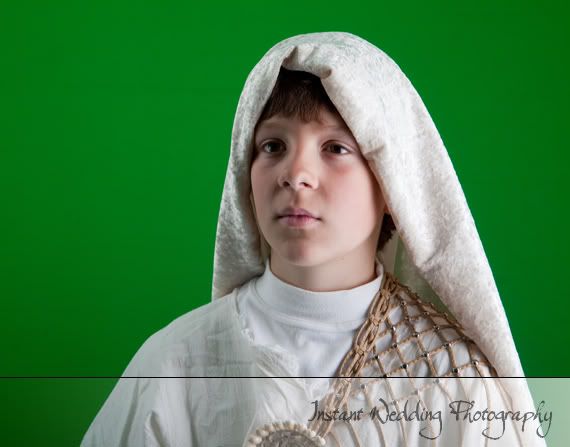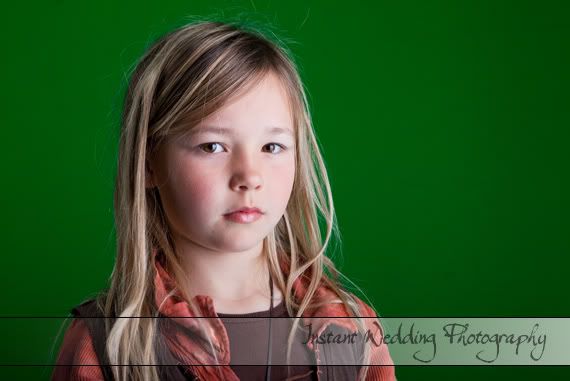 Here's the stone which the film is centered around – on the cover it'll be really glowing and shining light back towards her…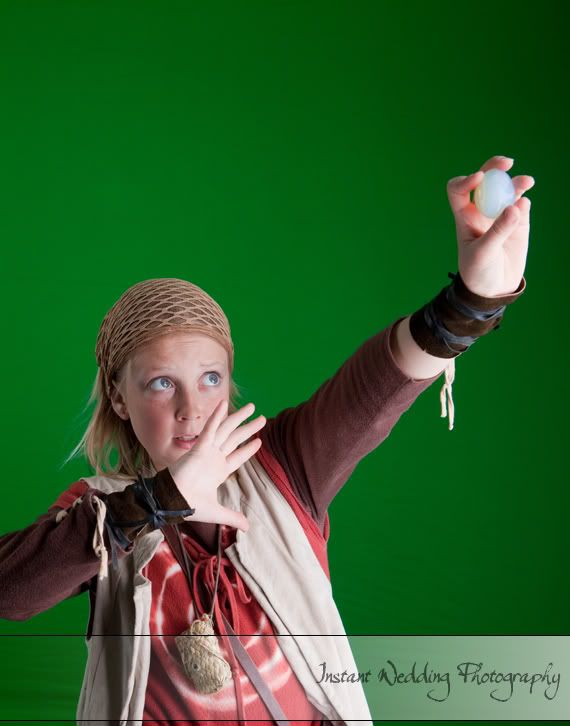 And here's the evil king….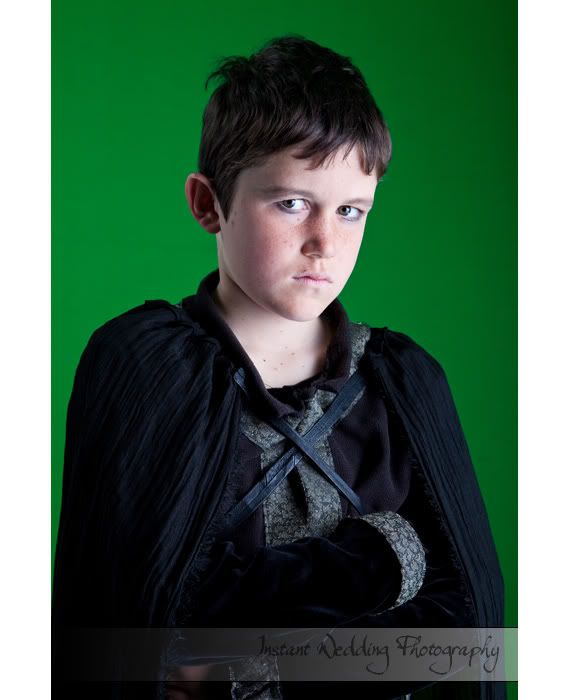 Fierce swordsmen…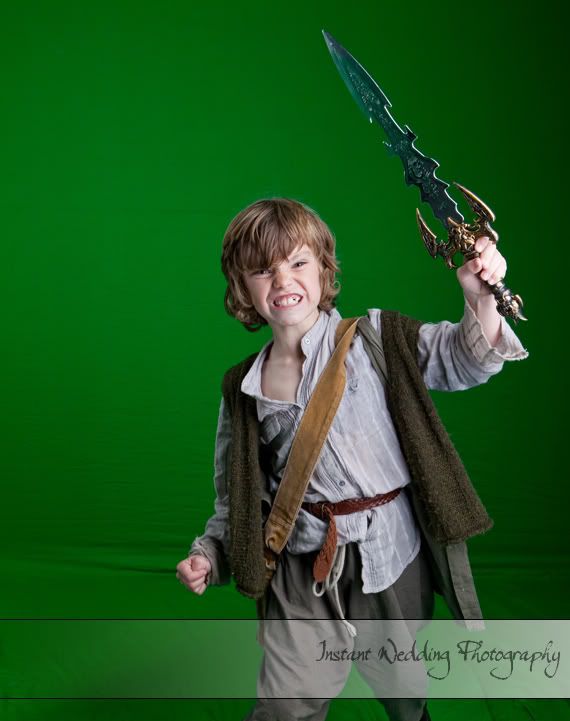 And finally, a barbarian horde (it's hard to fit a horde into a little green screen room, let alone have them charging, so this one was shot outdoors!)
Cool aye!! This is just the beginning – I'm about to get stuck into the artwork soon – so will keep things updated.
Isaac.