Whitianga Wedding Photographer – Craig & Julia's sneak peek!
Hi guys,
Just over a week ago, we headed down to the beautiful Coromandel, where we photographed Craig & Julia's wedding.
In the few days leading up to the wedding, we had been watching the weather forecast – the remnants of a tropical cyclone heading our way was scheduled to bring the first rain in months… not ideal for their beach wedding!
On the day, it was definitely raining – and it was 50/50 as to whether it would be beach photos, or indoor photos. The call was made to head to the beach. Craig & Julia decided on doing pre-wedding photos, so the first thing on the agenda was their 'first look' where they would meet up on the beach, and see one another for the first time.
Our beach location – Otama – was completely blown out with the strong northerly storm driving rain sideways into us from the sea… so after a 20 minute drive and a few beach checks – Julia & Craig's anticipation of seeing one another only increased as we hopped back into the cars & headed another 15 mins over the hill to Matapaua.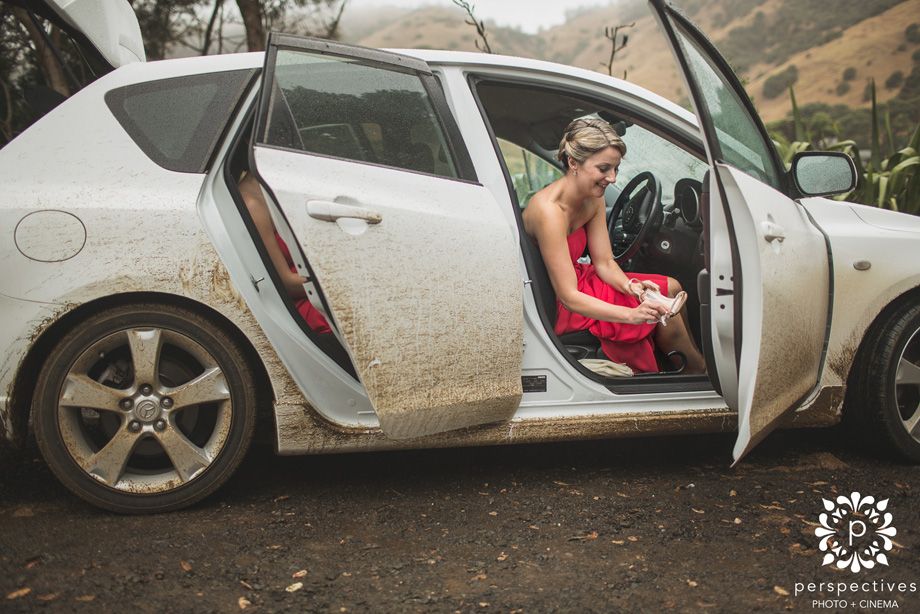 We headed onto the sand, and Julia & Craig finally got to see one another for the first time.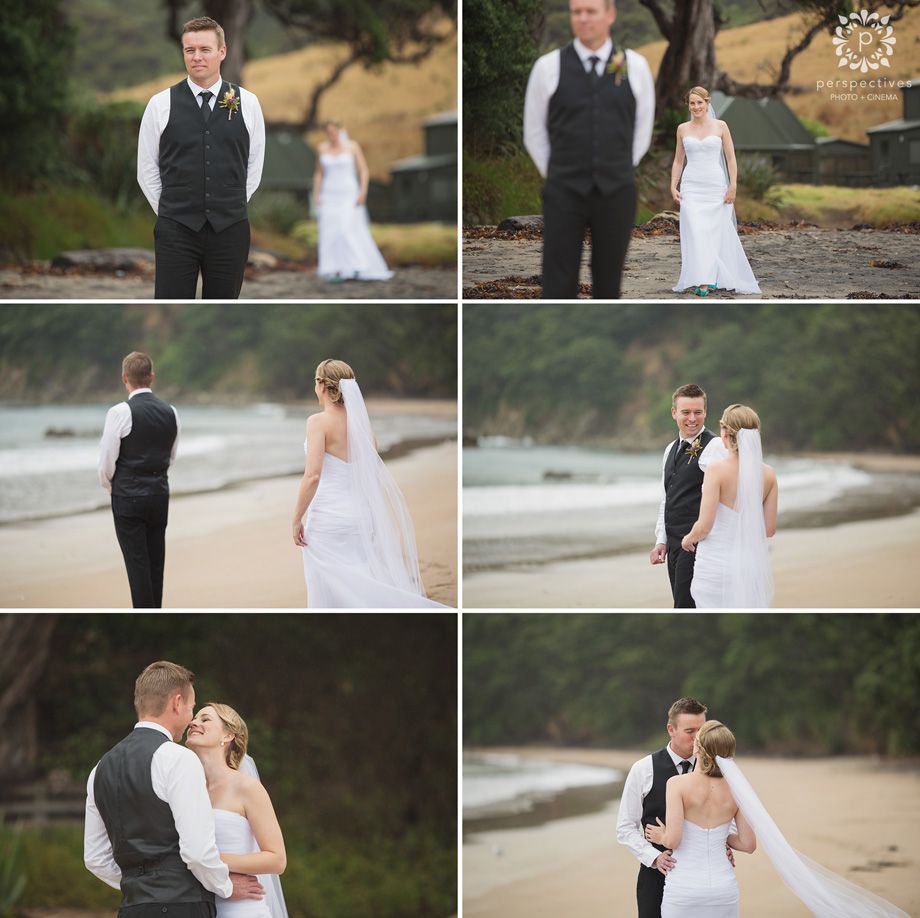 Having another 30 minutes clipped off our location shoot with the longer travel time, and having never seen this beach before, we just had to launch straight into it – no location scouting, no plan – just rock it! Luckily, it was an incredible setting, a fantastic bridal party who didn't mind getting a bit soggy, and two people who were totally in love. What more do you need?
To see more photos from their beautiful (and slightly wet) wedding day – click the 'keep reading' link below 🙂
This is only a tiny little sneak peek of Julia & Craig's photos… once we're finished all the editing, we'll post up a much more comprehensive set of images. To make sure you don't miss seeing that – head over and 'like' our Perspectives Photo + Cinema Facebook Page – where you'll stay updated with all our latest creations.
Until then,
Isaac & Amber.