Waiheke Wedding Photographers – Mudbrick Wedding Photos – Chris + Lindsay
Chris & Lindsay's wedding on Waiheke Island was epic, in every sense of the word. We had the best time hanging out & capturing it. Their cinematic wedding film is still to come, too :) Photographed by Isaac, Amber, and Holly.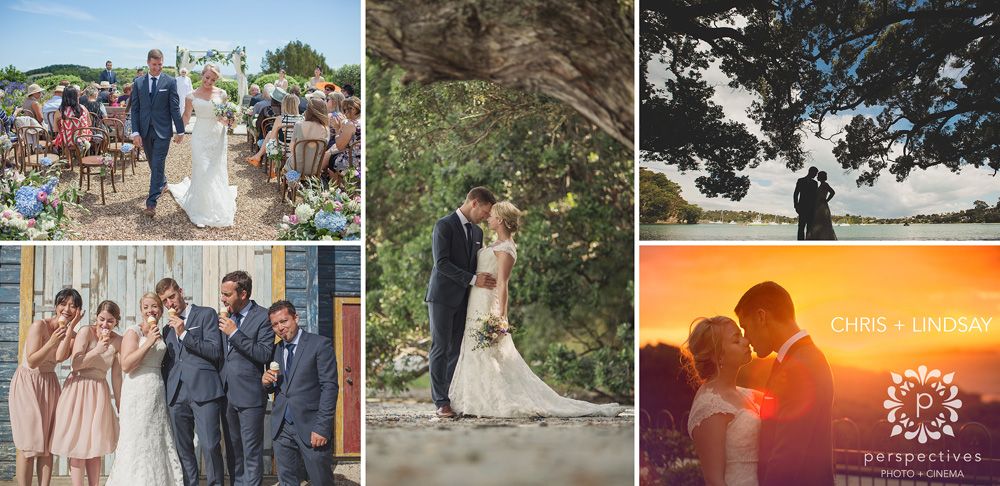 We knew from the moment we walked in the door, that this wedding was going to be something special.
To be fair we had already been given a few clues – We knew that Chris' grandmother was going to be officiating their ceremony, and that this was going to be her last official duty as a reverend before she retired.
We knew that not only were they have wonderful friends and family as their bridal party – but Chris and Lindsay were also having a "dog of honour", their labrador Maddy.
Their choice of ceremony venue at Lavender Hill was inspired by their travels through Europe, and they had organised a surprise olive tasting tour for their guests.
What we realised pretty quickly though, was that Chris and Lindsay are individually two of the most thoughtful kind people you could hope to meet – which together is a recipe for the biggest smiles, the loudest laughs, and happy tears the whole day through.
Make sure you hit the 'keep reading' link to see all the photos.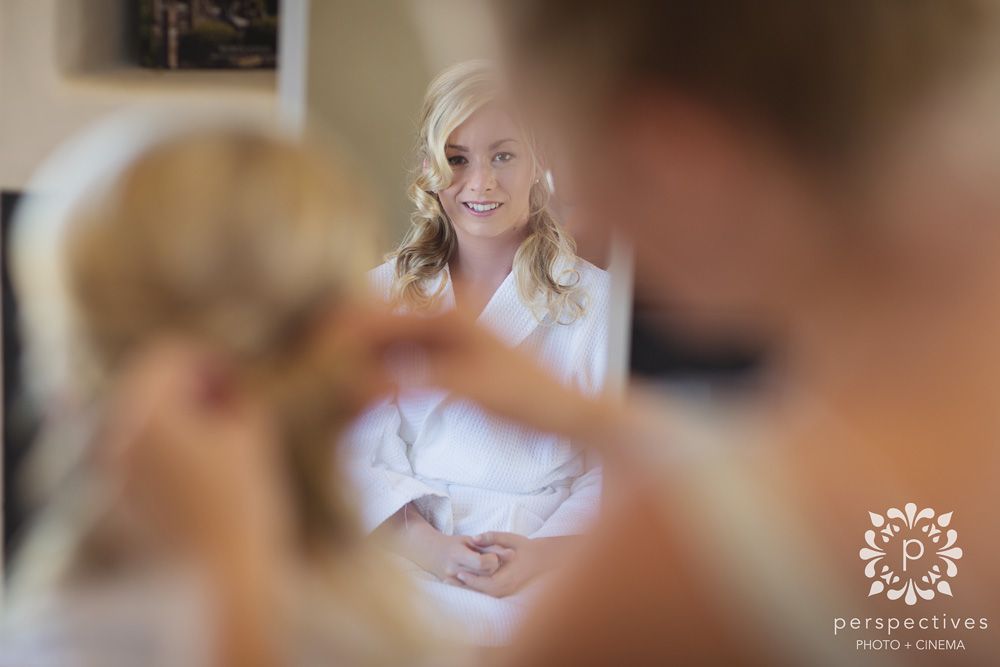 I think Chris needs to win a prize for the most unique wedding gifts ever. Isaac overheard a conversation earlier in the day between Chris and his boys;
Groomsman "So what were your gifts for Lindsay?"
Chris "A hoodie and a giant tennis ball".
Groomsman "Hahaha no really, what did you get for her?"
Chris "A hoodie… and a giant tennis ball".
Groomsman "No you didn't."
Chris "Yes, I did".
Oh yes he did.
For those who are a little confused… here's the story.
For the past few months whenever Chris and Lindsay went into Mitre10 Lindsay would always exclaim over the giant tennis balls.. and would comment on how she would love one. The note accompanying this gift says "A symbol that I will do my very best to give you everything you've always wanted".
And the hoodie? Well Lindsay isn't one for dresses, so there was at some point a suggestion that she get married in jeans and a hoodie – so a very special "wedding hoodie" was created just in case she decided to go for a different look!
And just in case that wasn't cool enough – Lindsay also got Ellie Goulding tickets – the soundtrack to their wedding.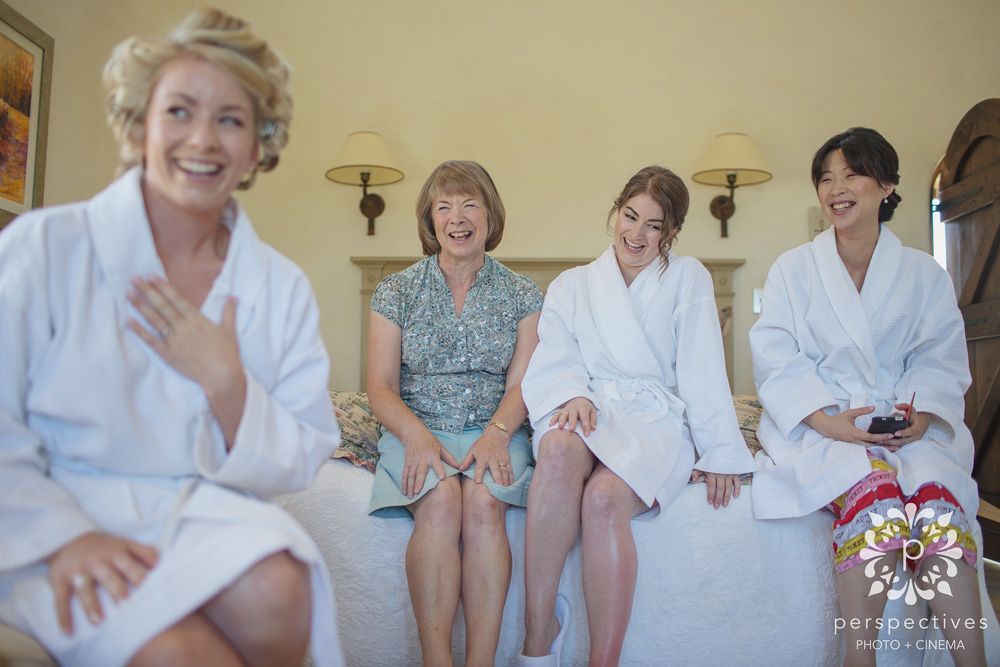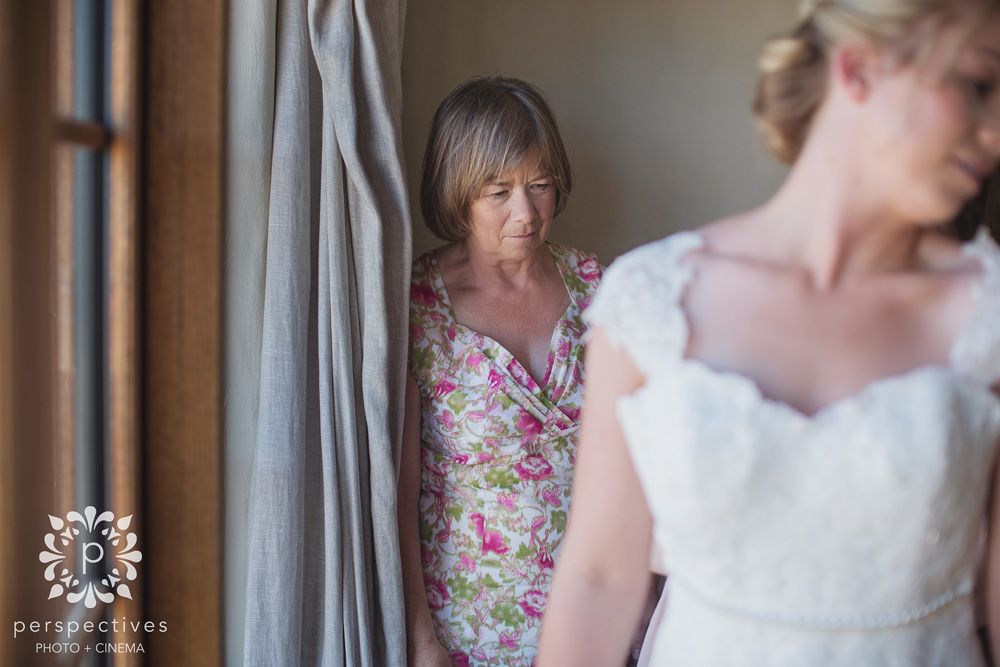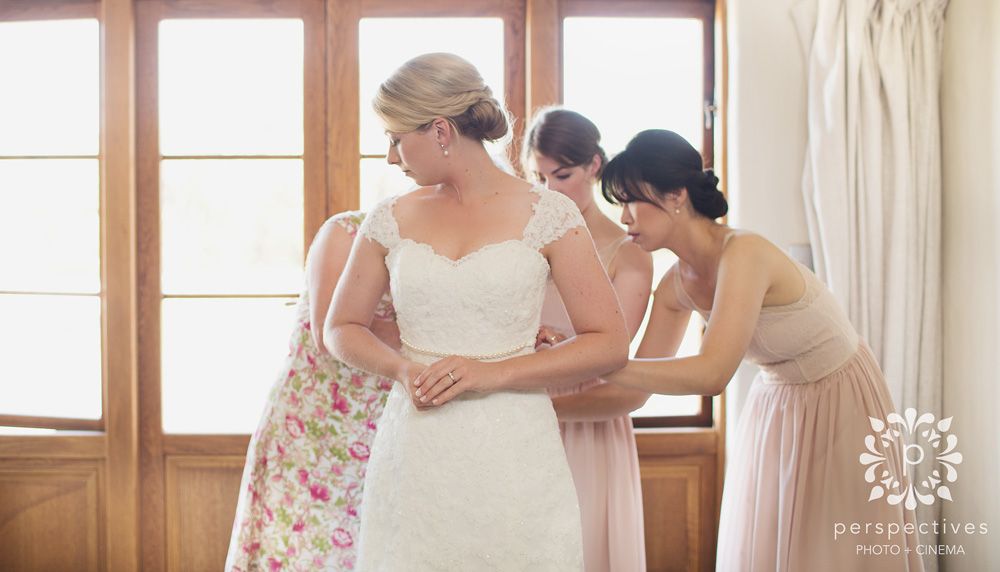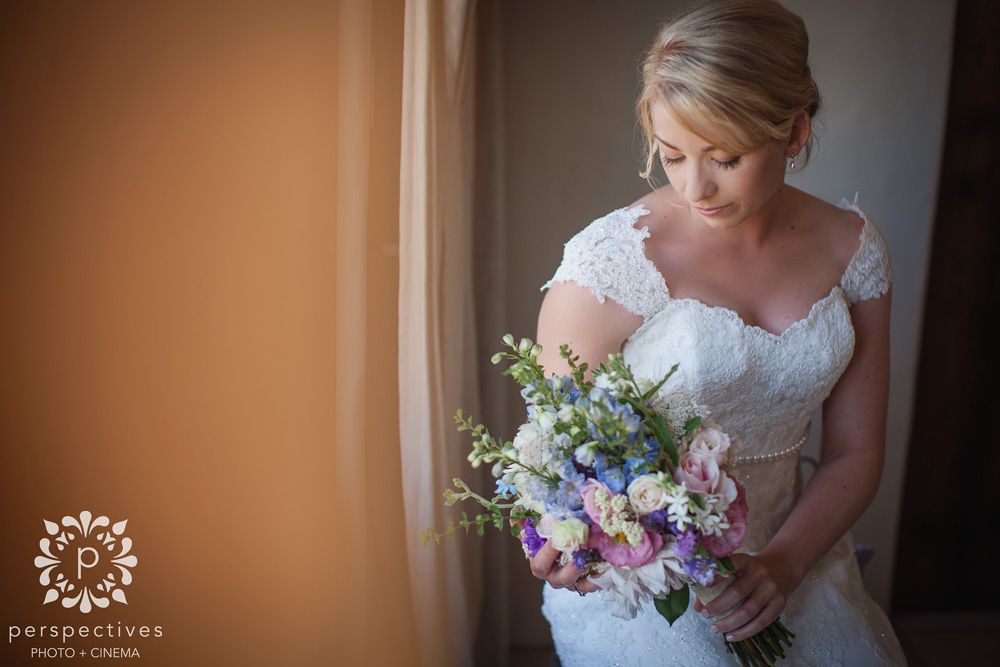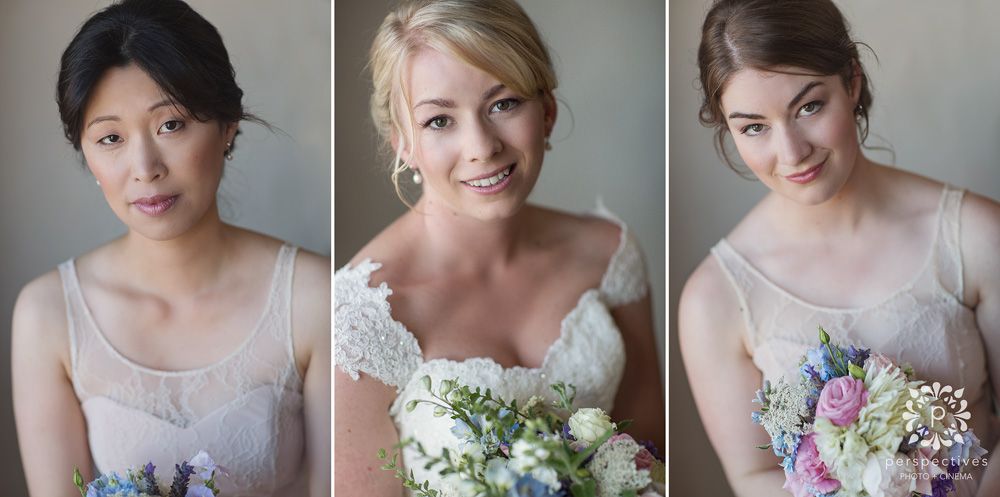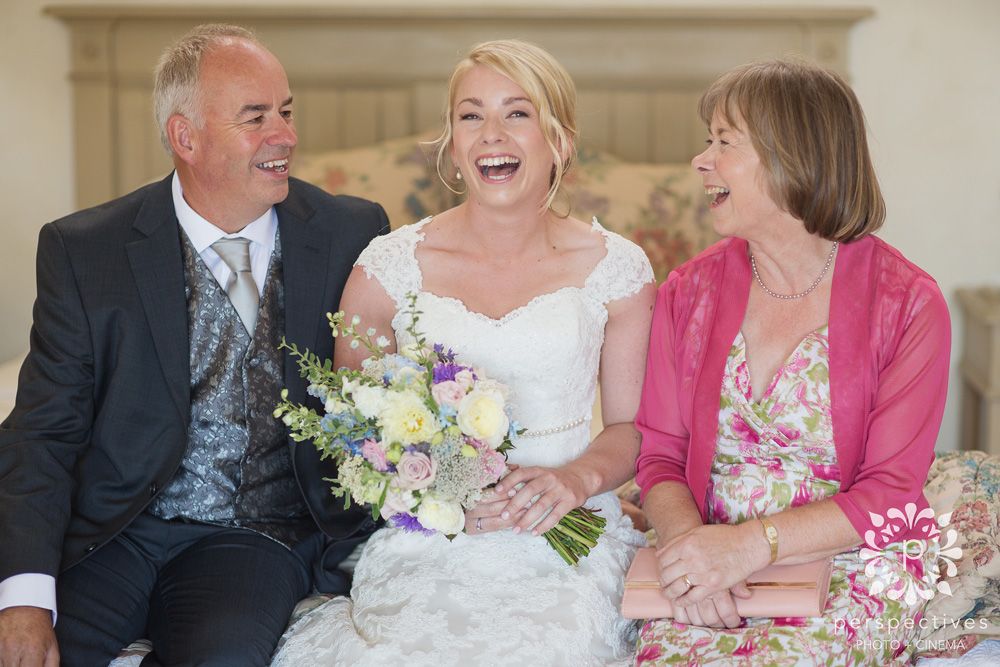 The boys had hired a house to get ready, but they managed to leave with enough time to stop by at Chris's grandparents place where Joan was getting getting ready for the ceremony. It was very cool to be included in this part in the day and document this important moment for Joan as well as Chris and Lindsay.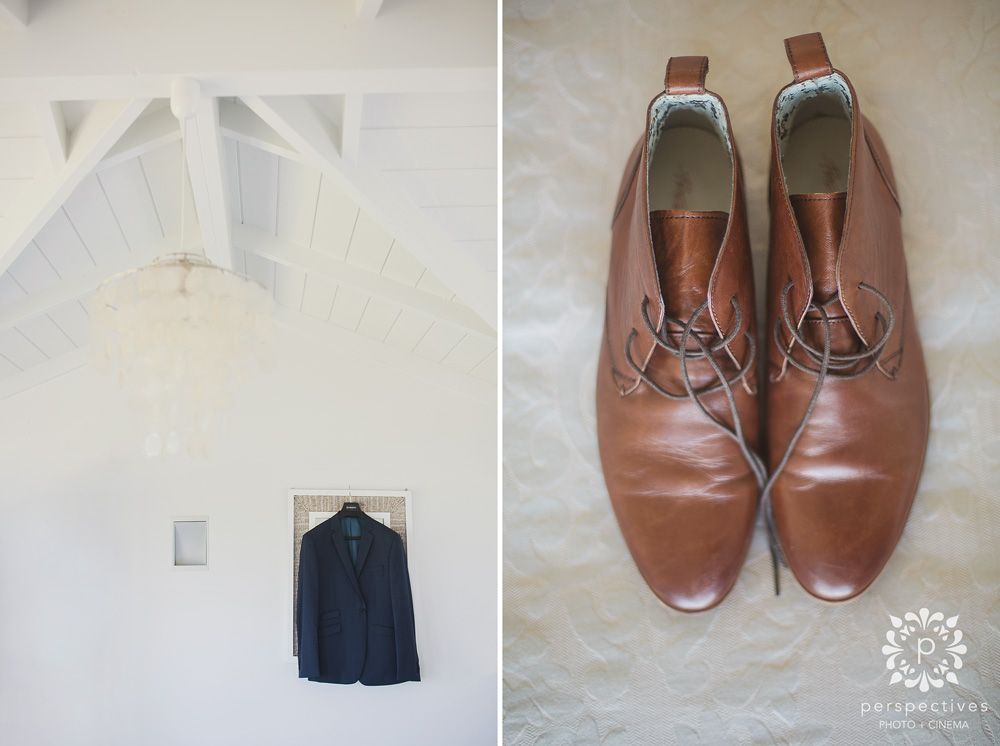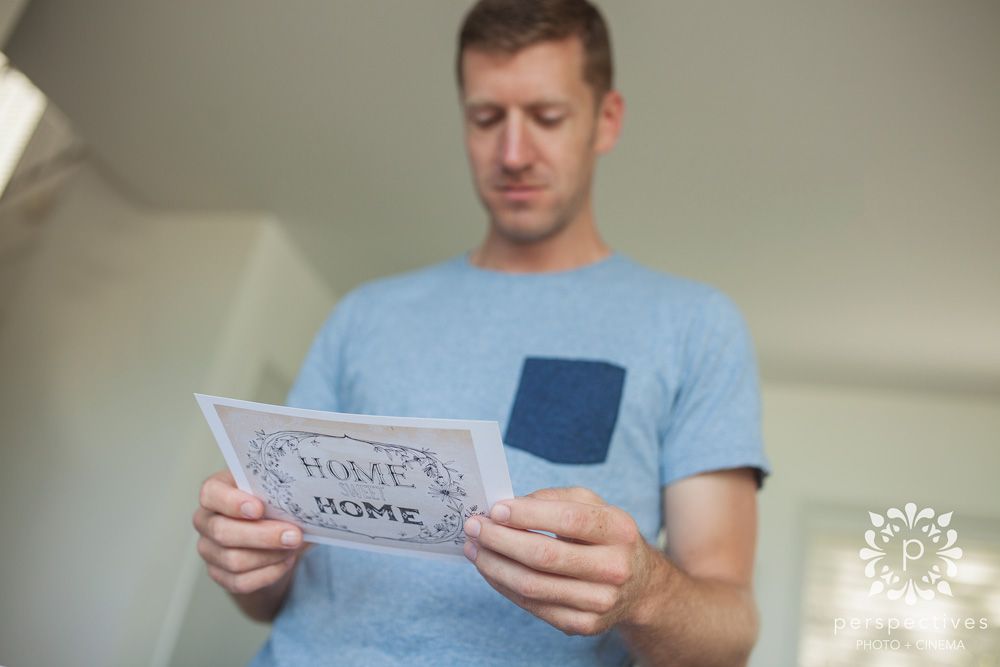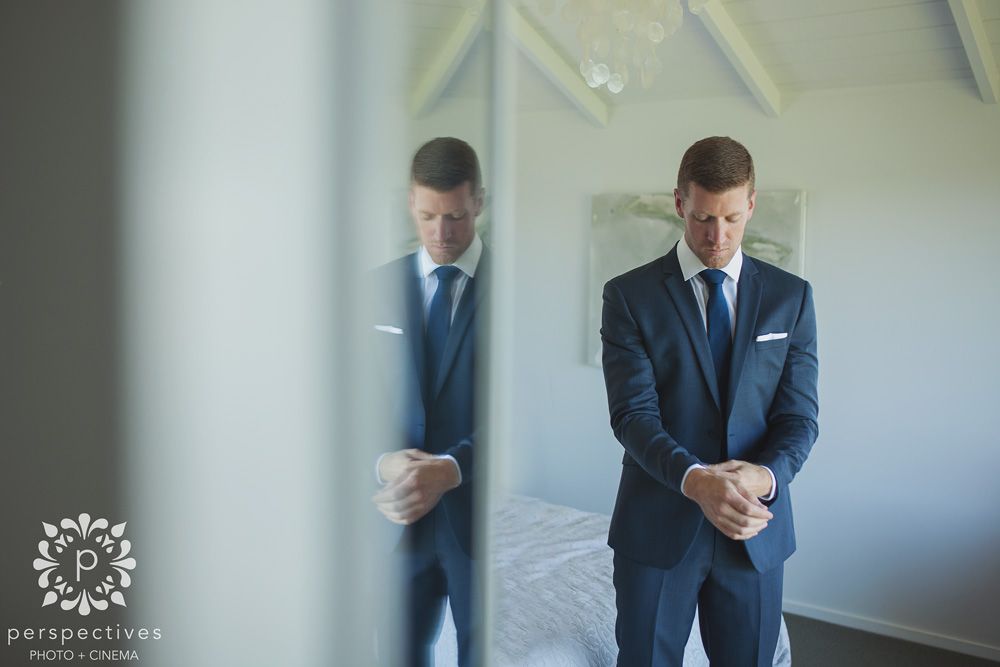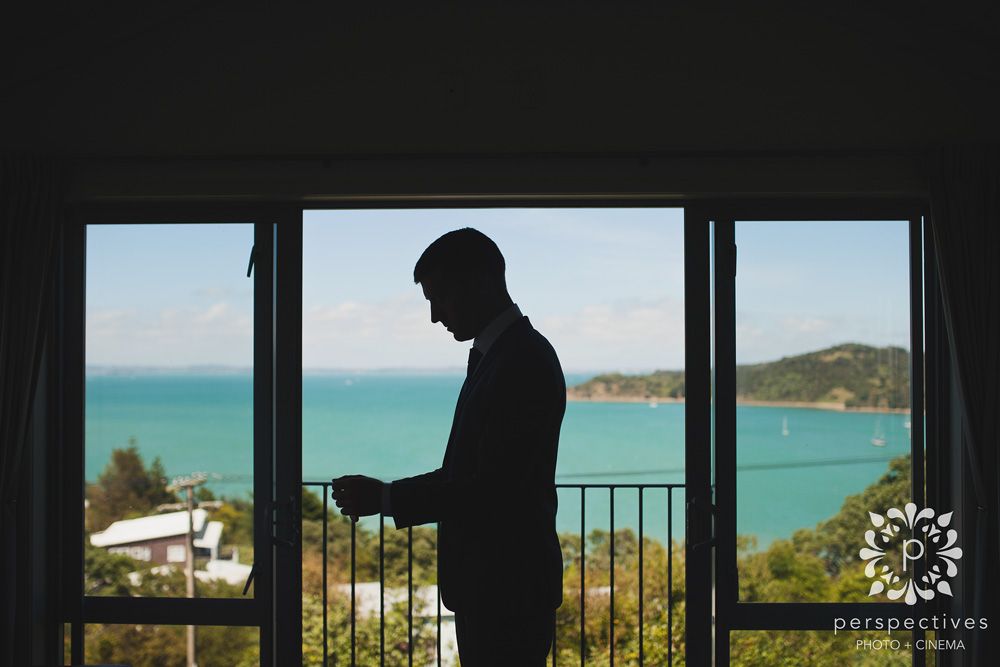 Chris's epic gift giving abilities extended to his groomsmen as well, and they each received a custom….. ukelele. Of course.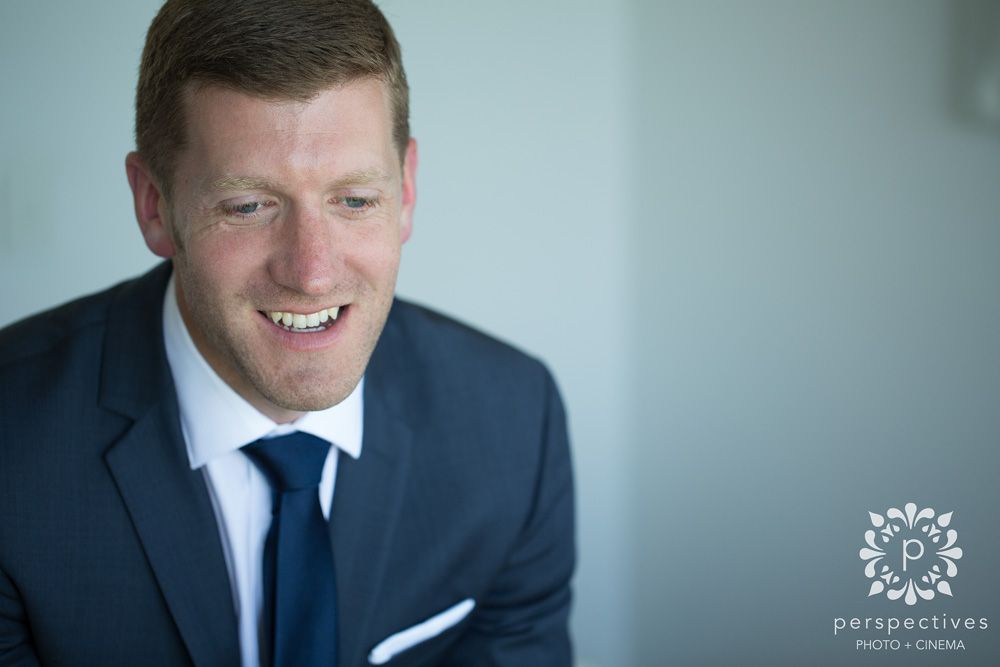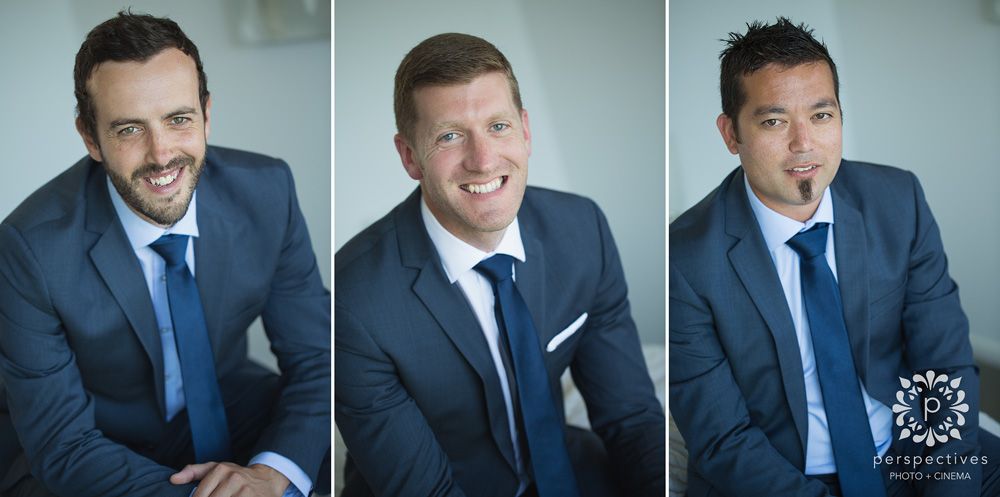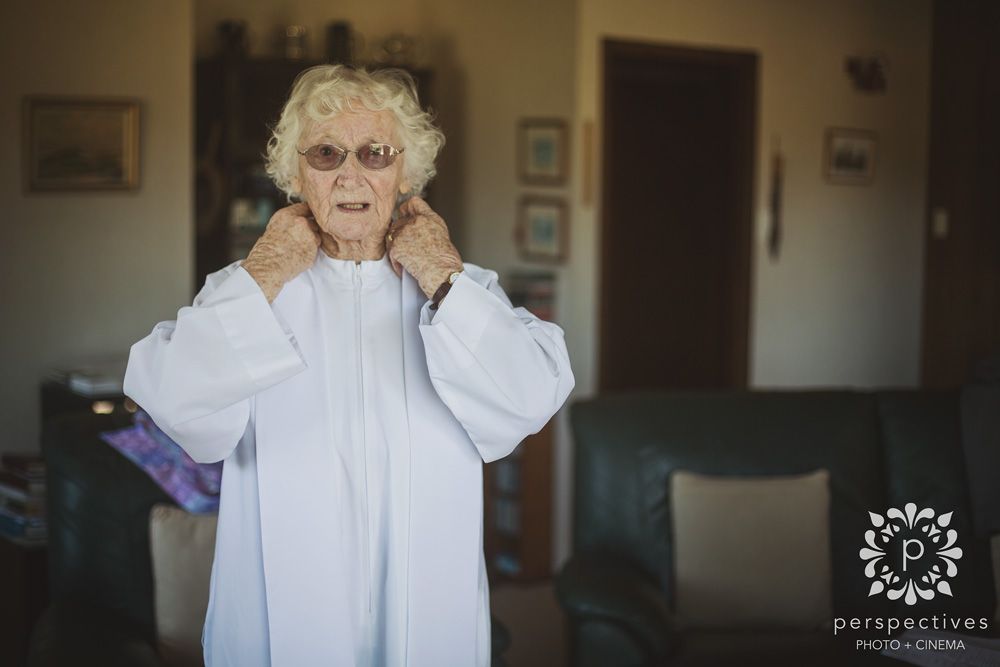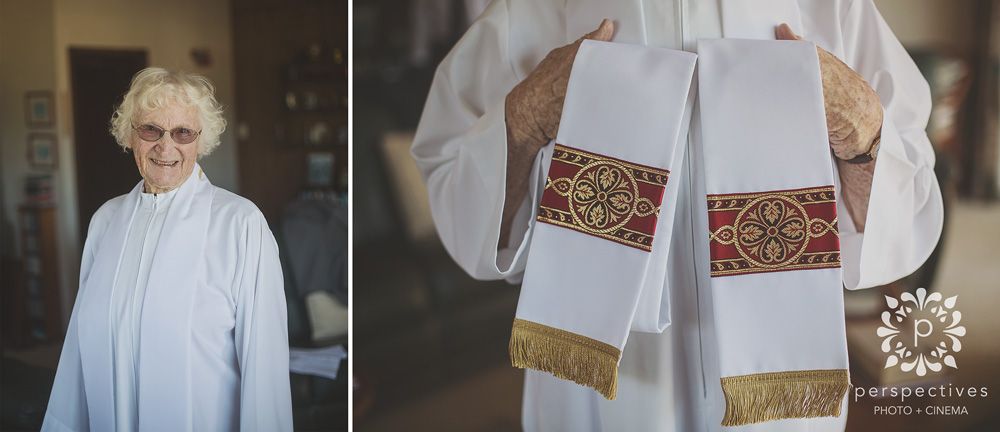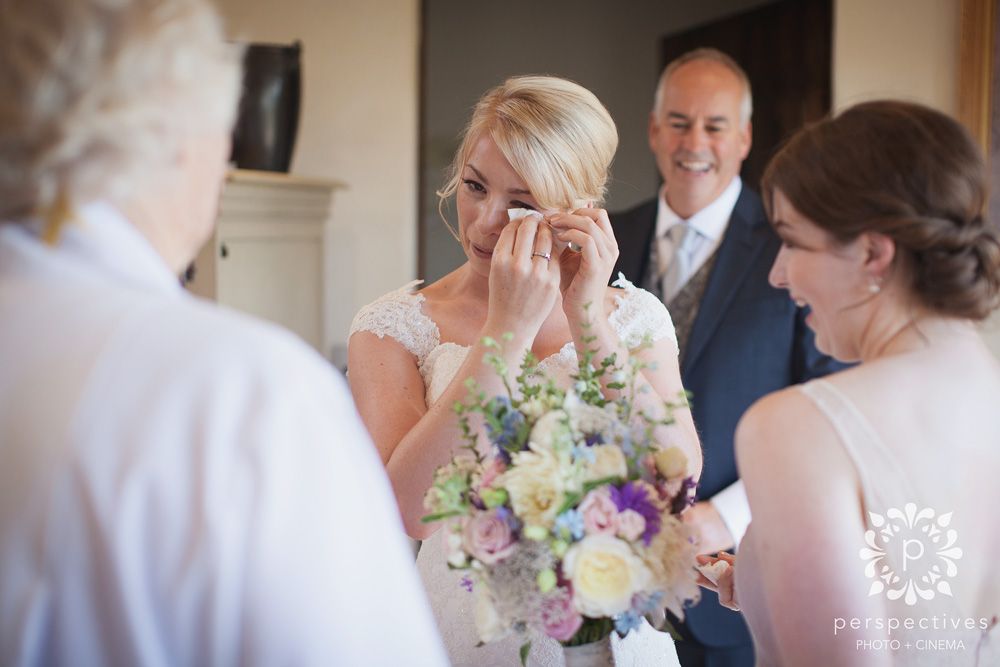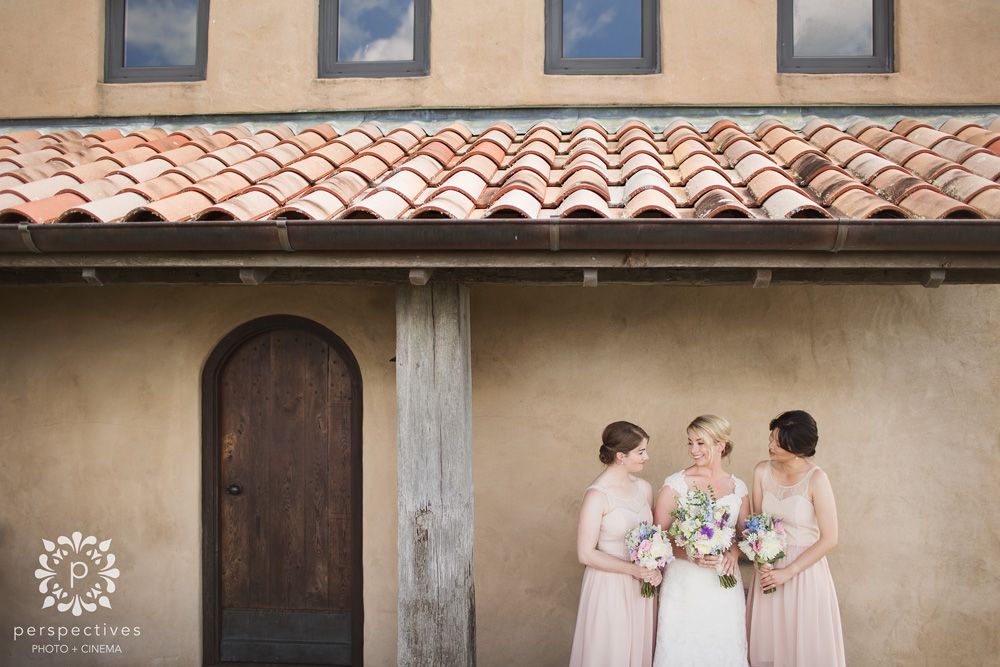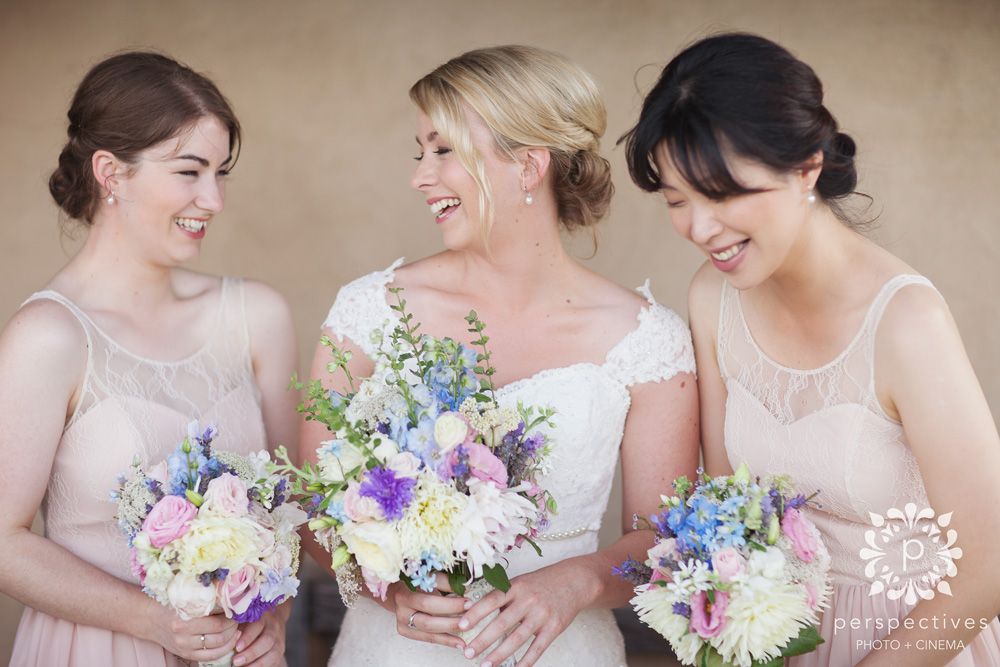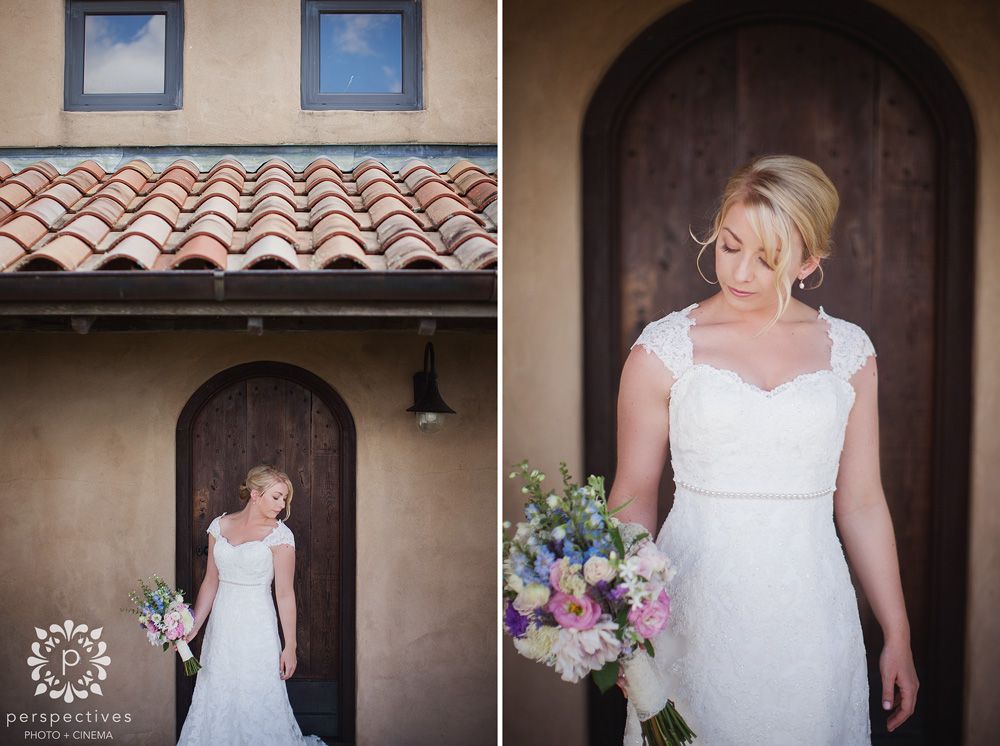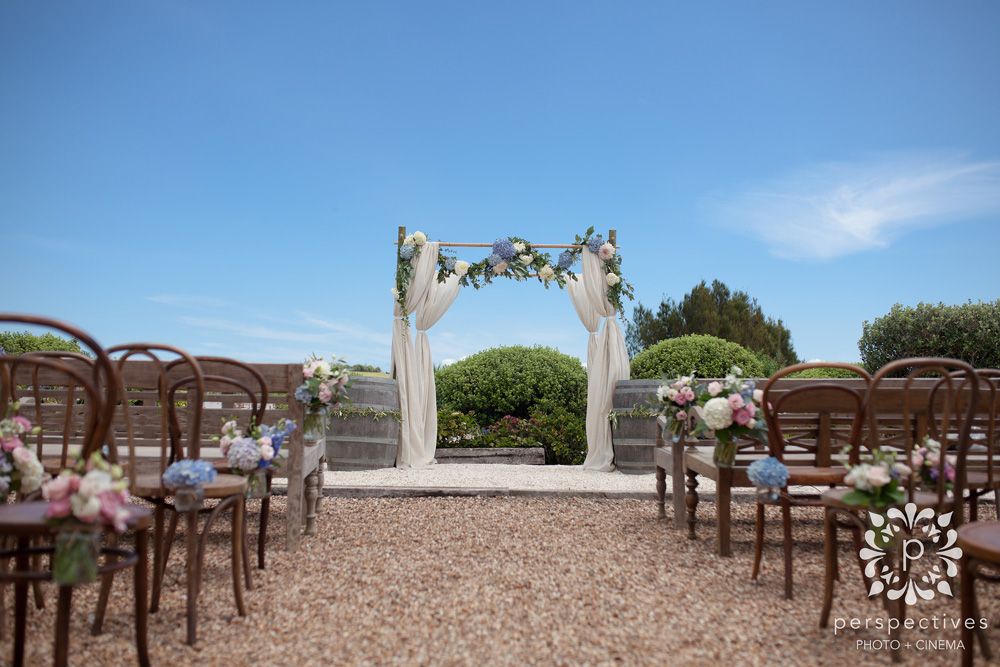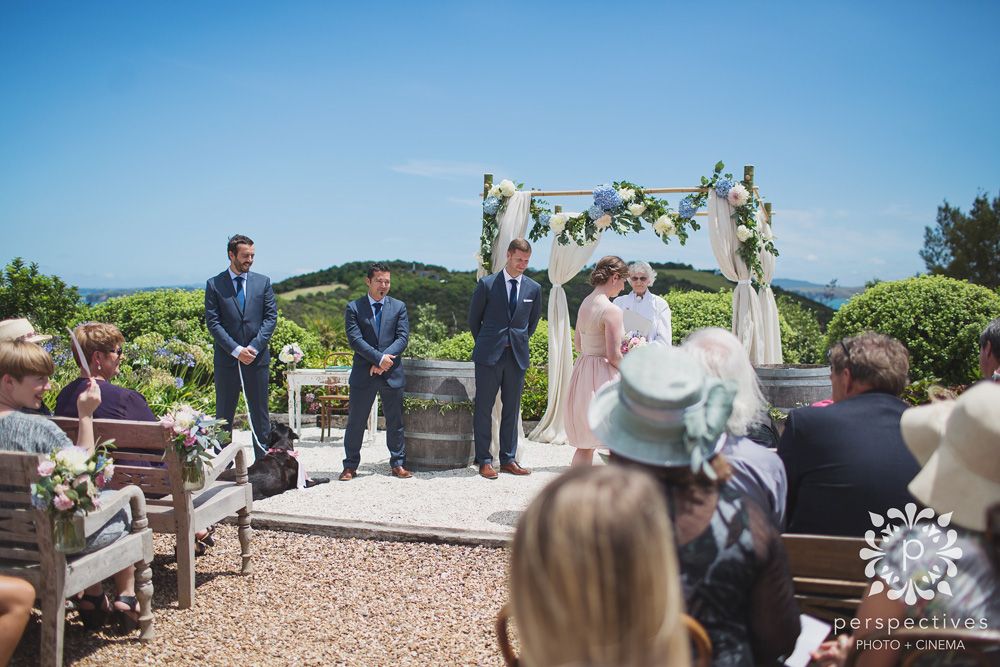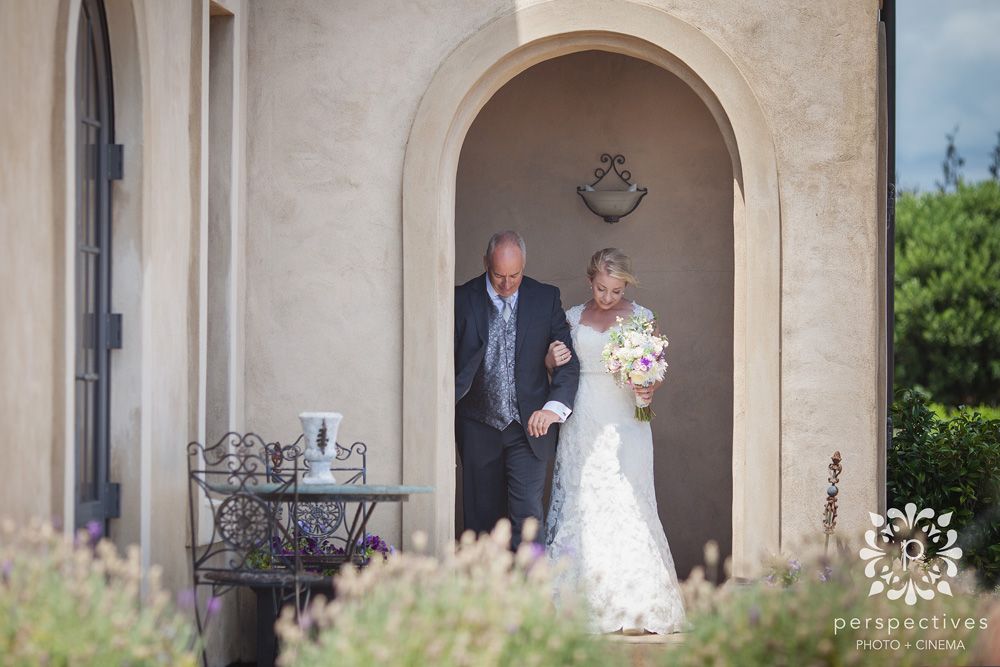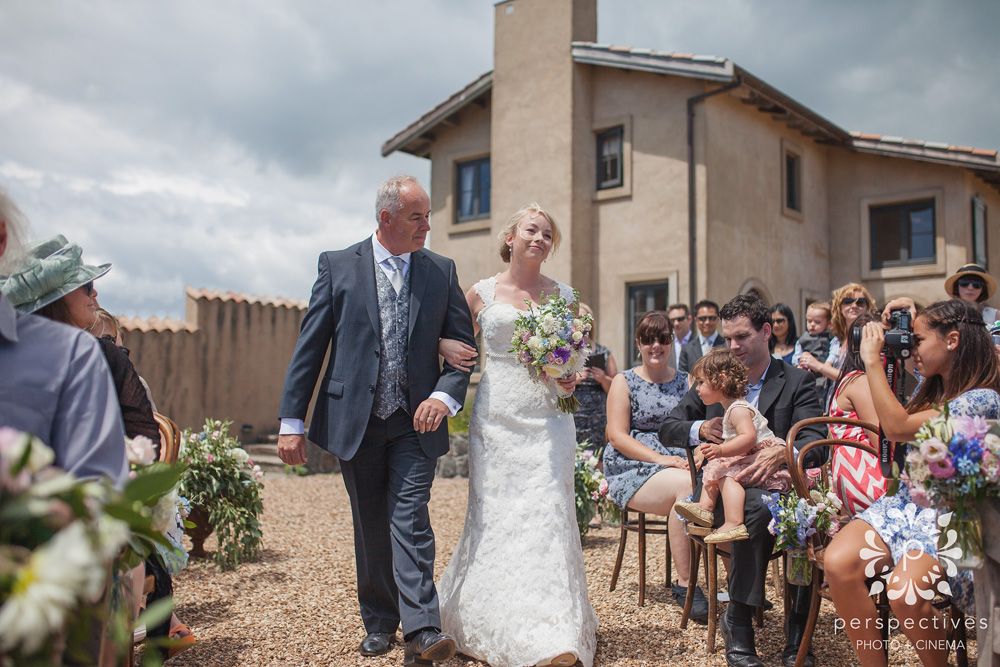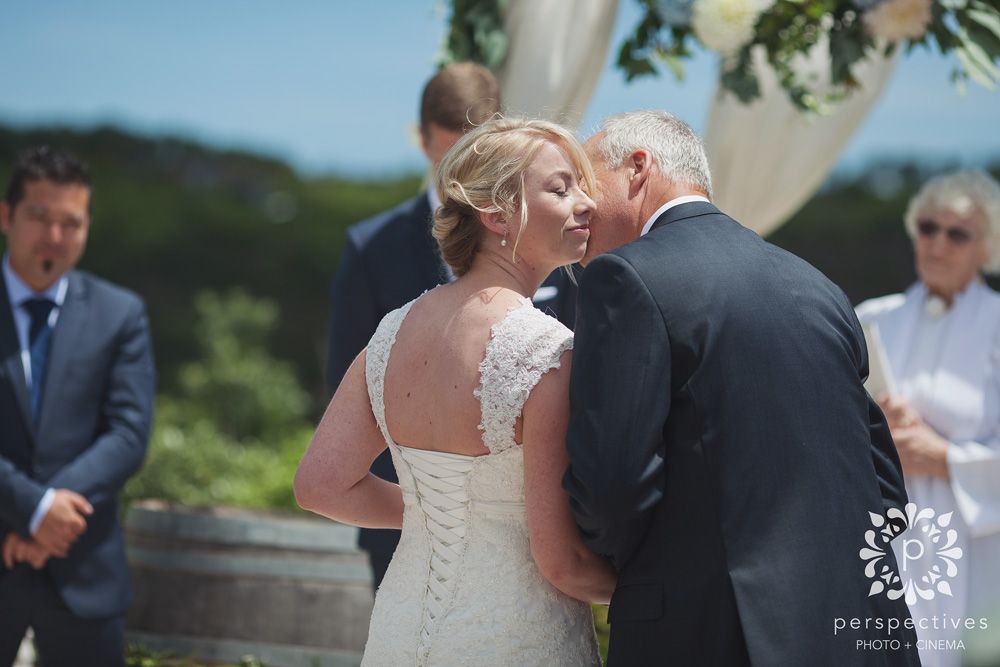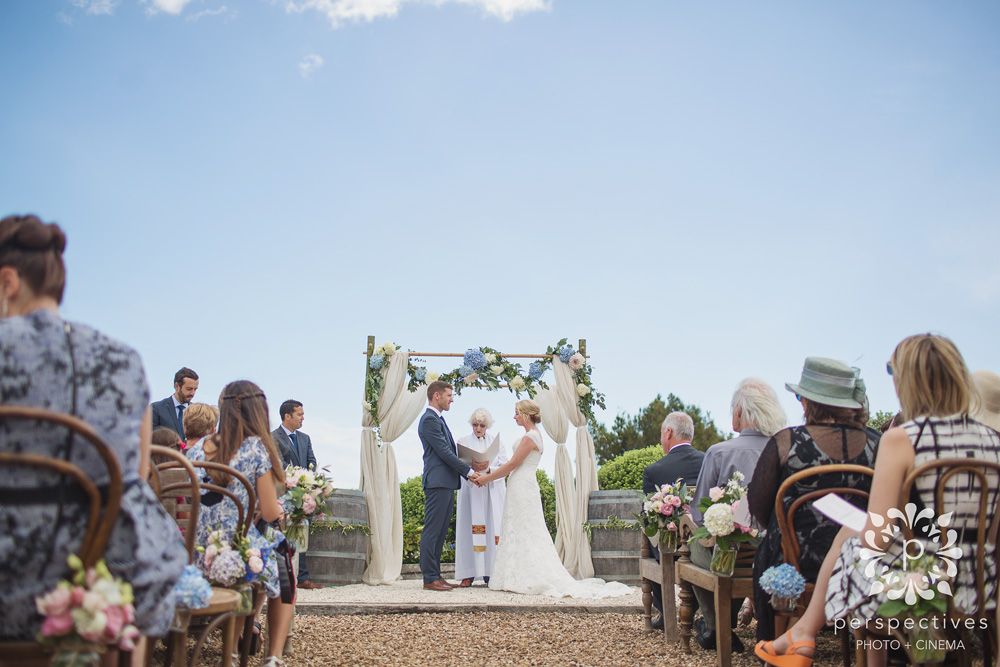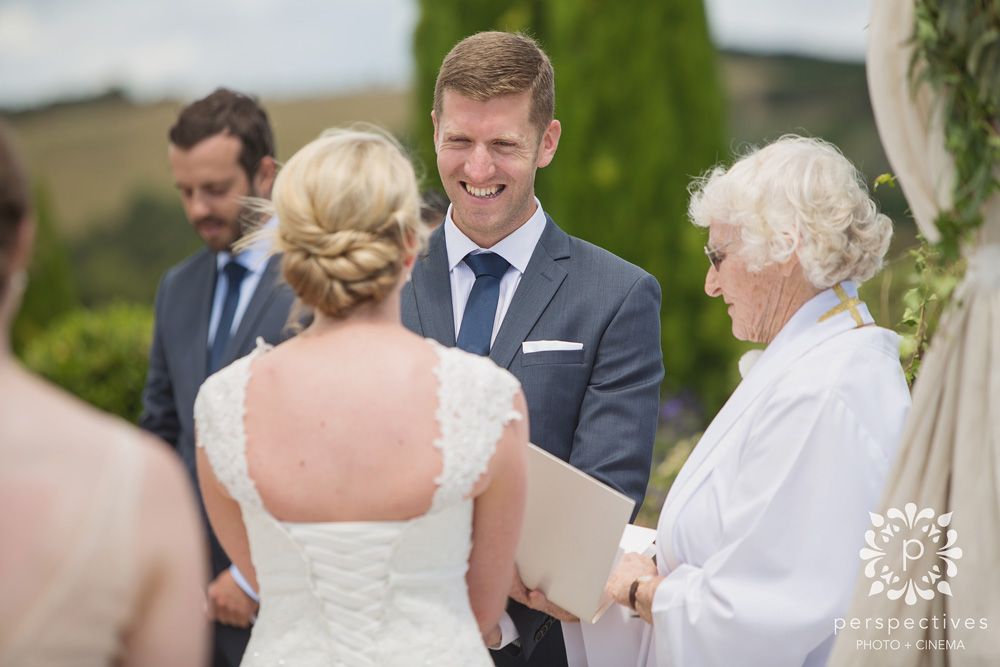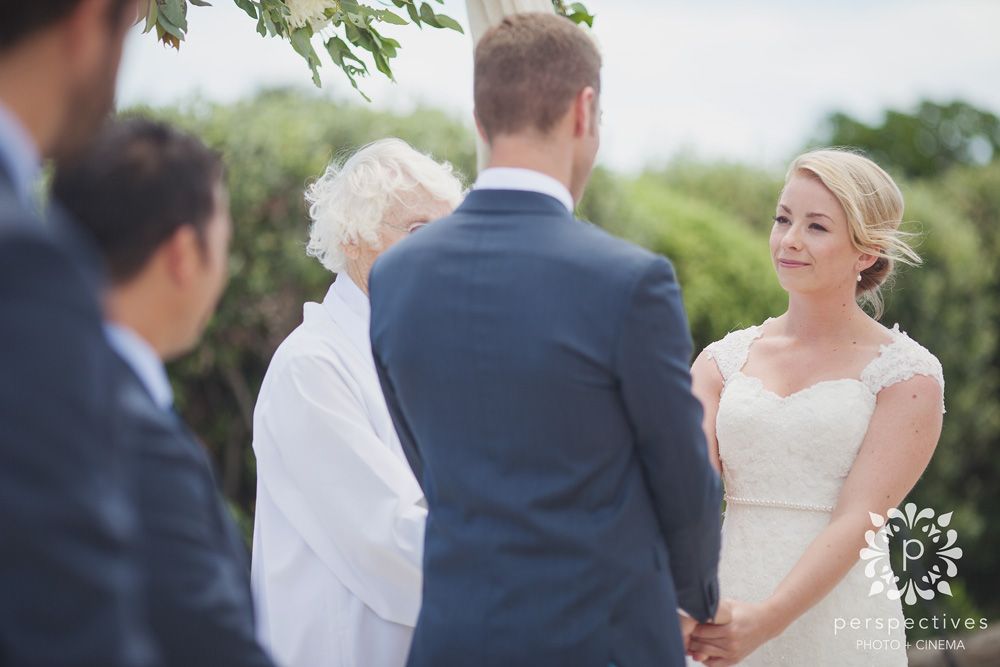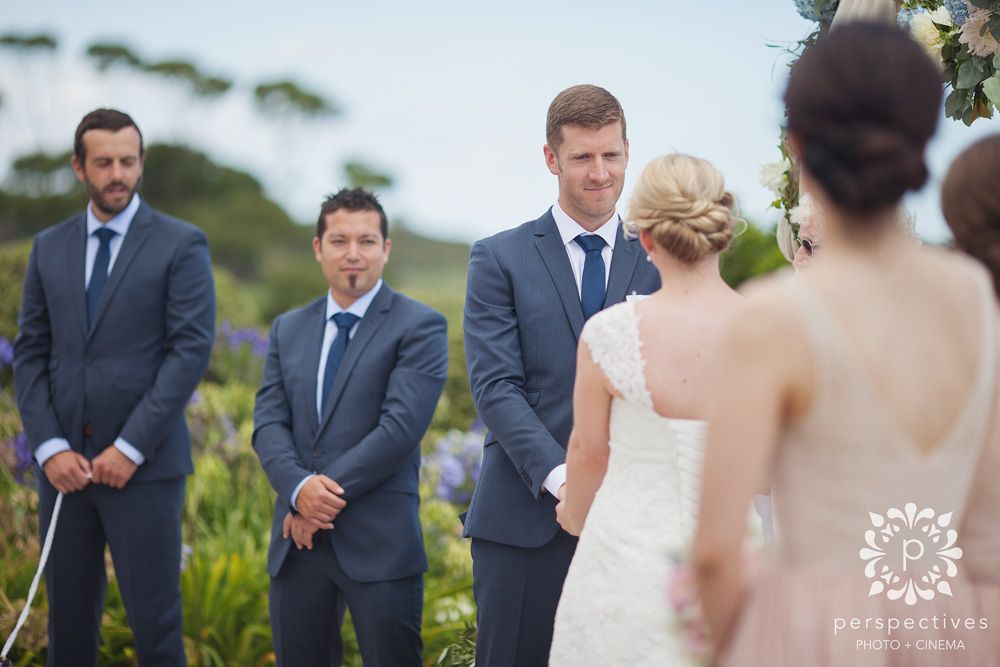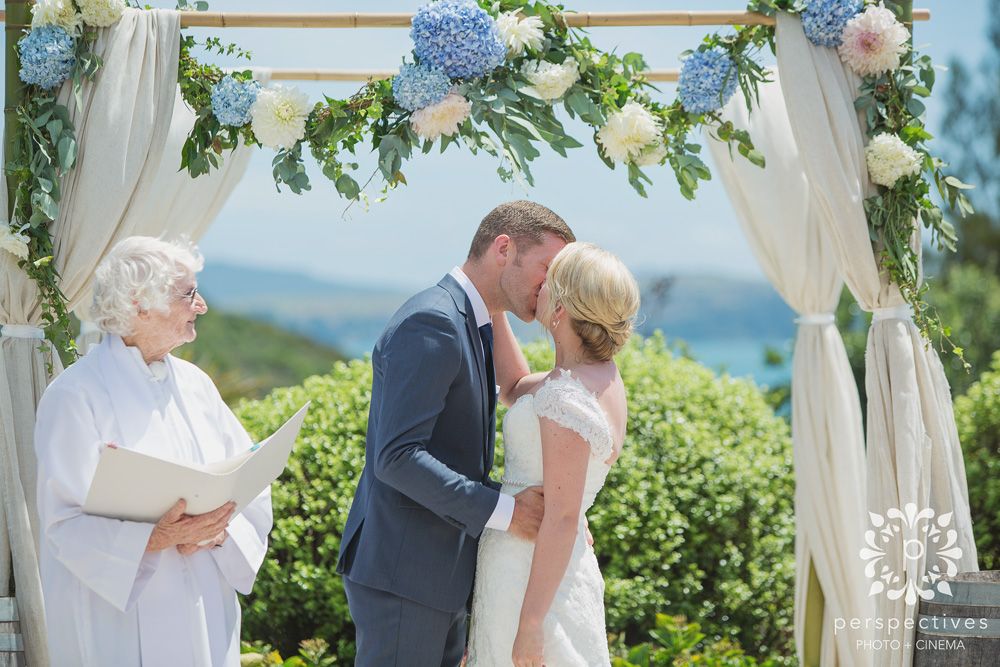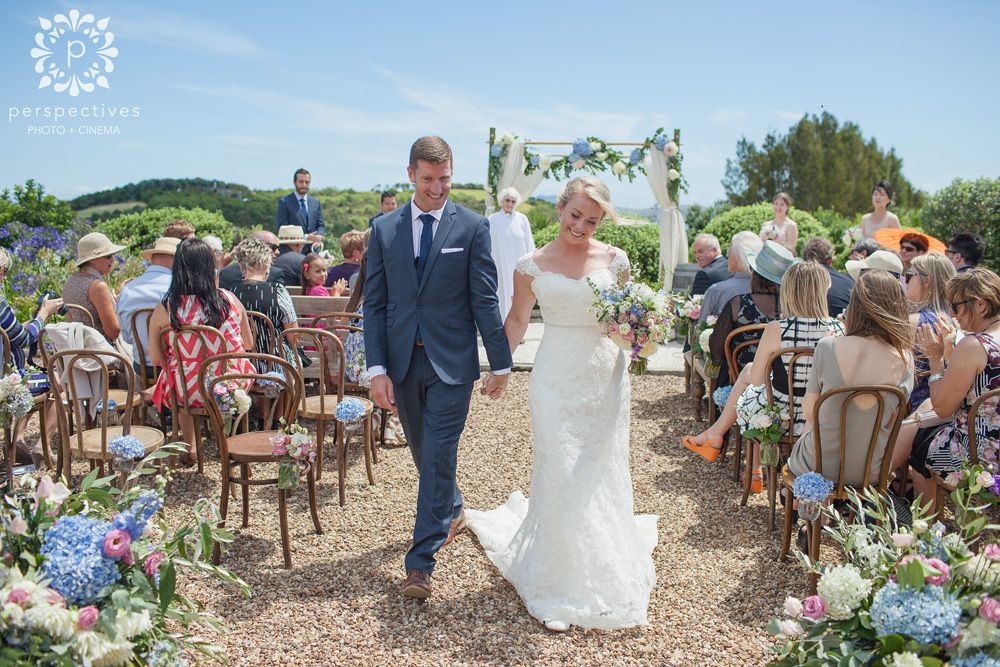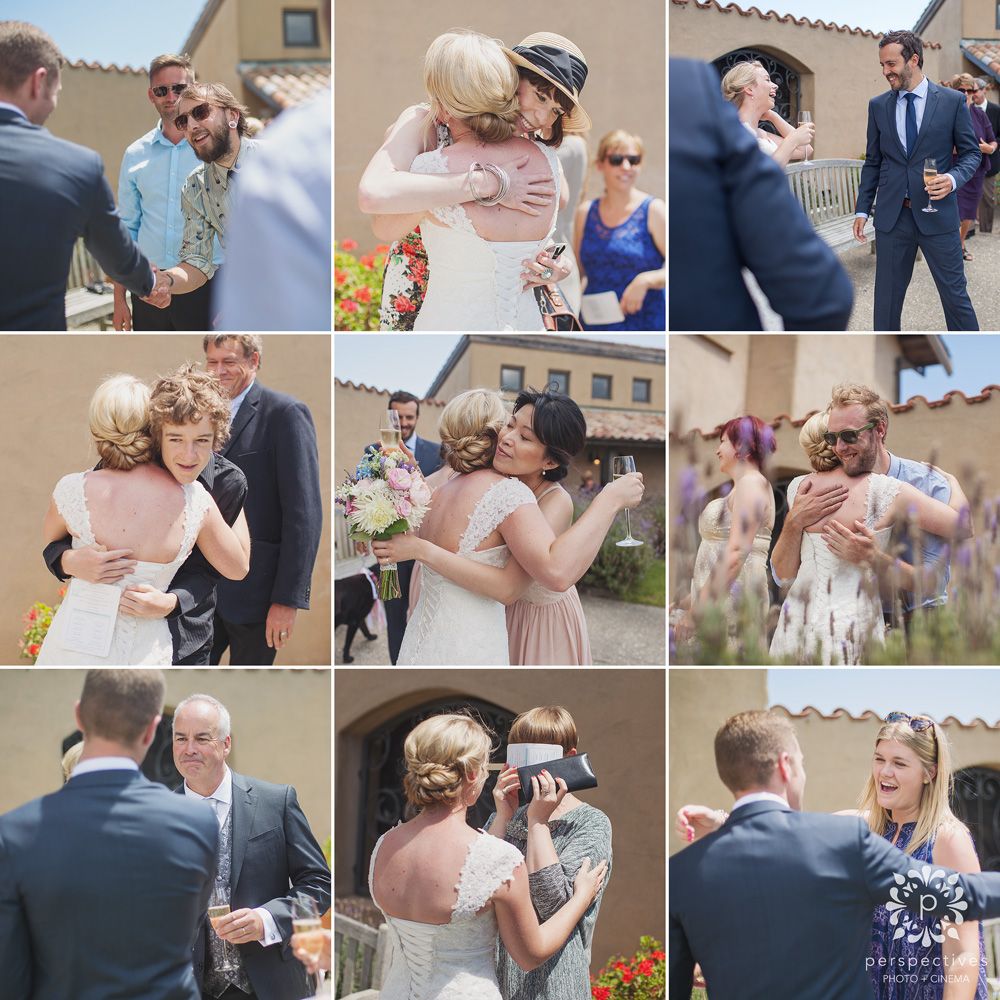 Chris and Lindsay wanted their guests to be well entertained while we were whisking them away for some photos, so they had organised an olive oil tasting. Their guests (and our wonderful photographer Holly) jumped aboard the vintage double decker bus (a nod to Lindsay's UK heritage) and headed away. The ironic part is … while it's their favourite olive oil… they've never actually done the tour / tasting themselves! So they have something still on the 'to-do' list next time they're on Waiheke!
Meanwhile, we took Chris, Lindsay, and their bridal party on our own little tour of the island…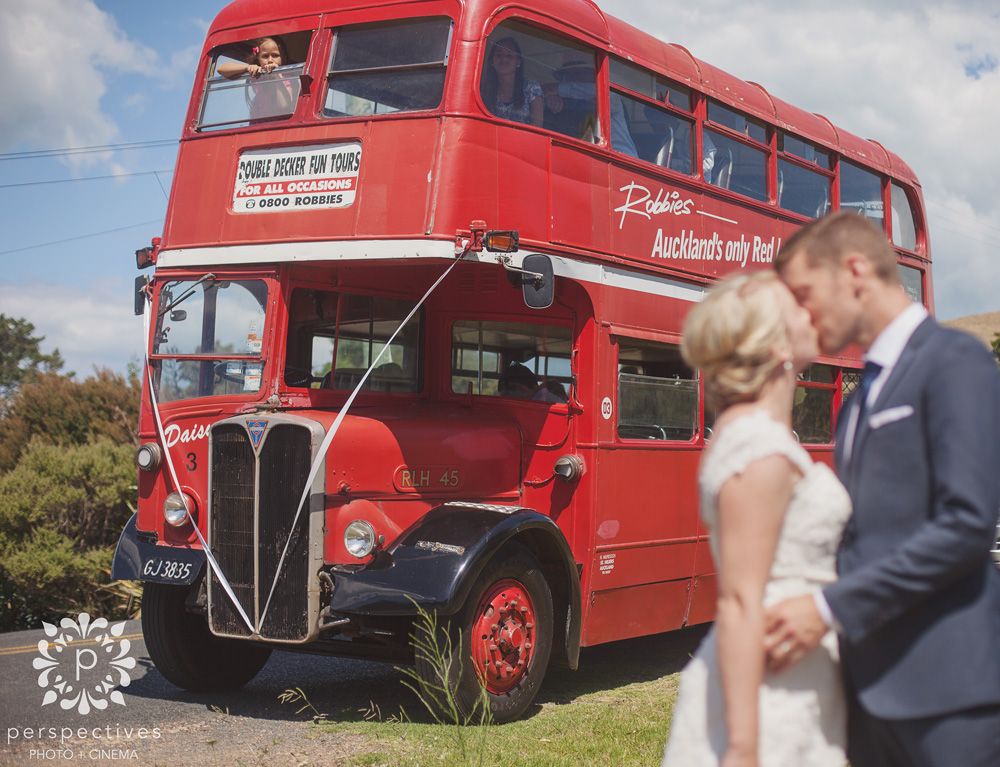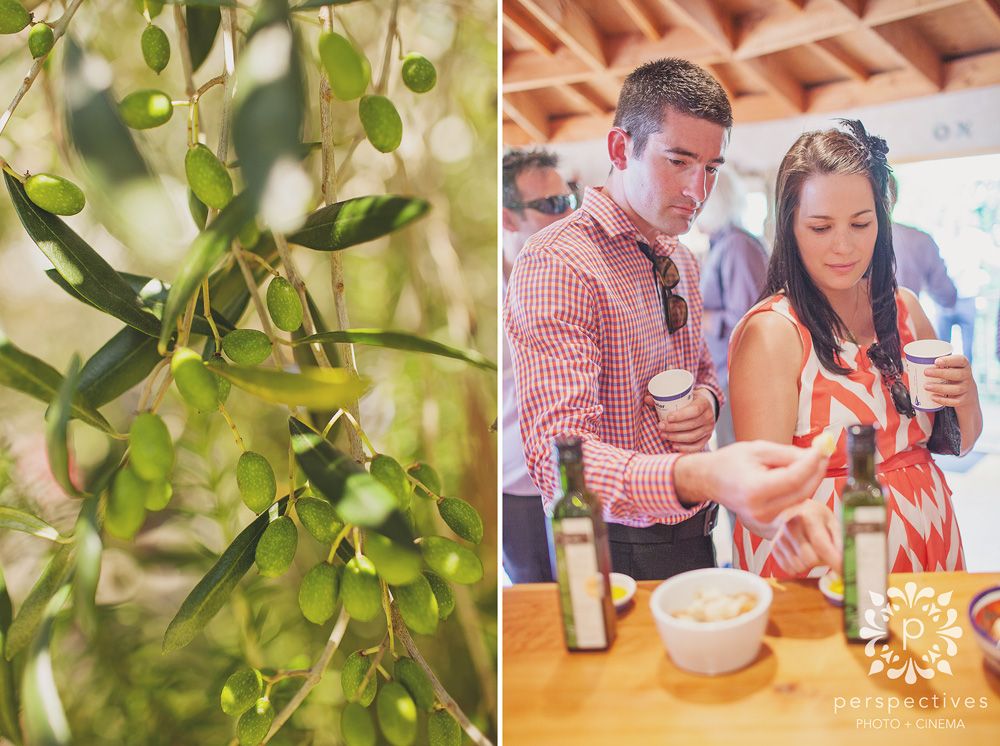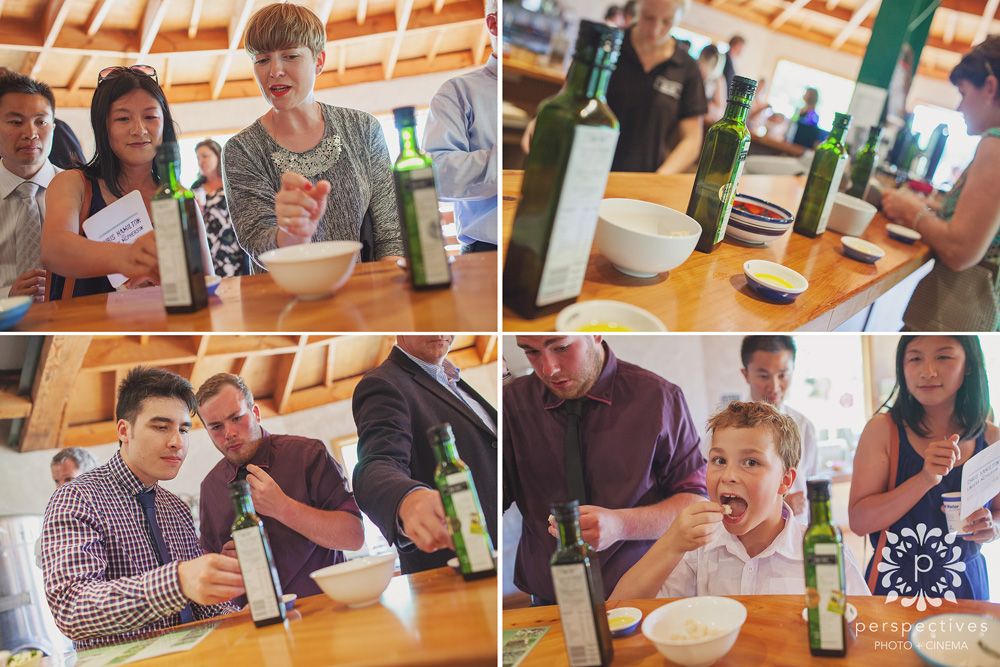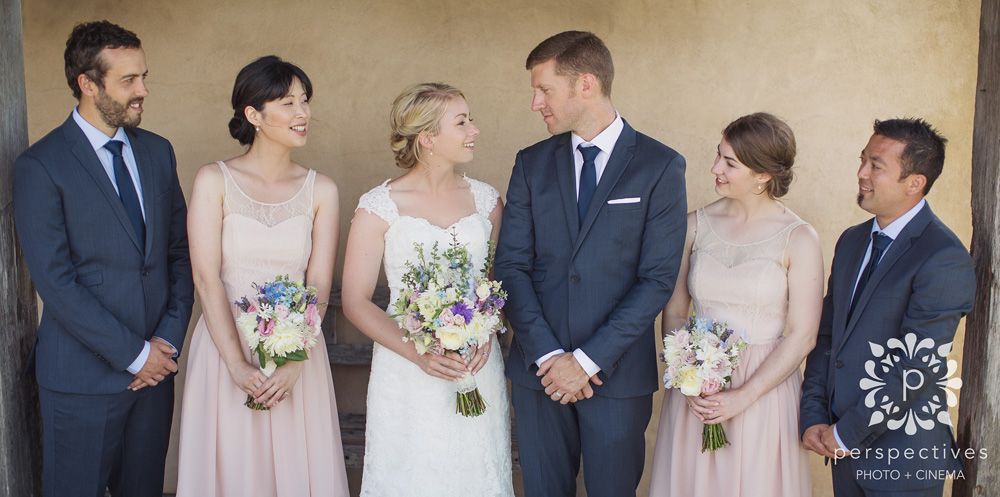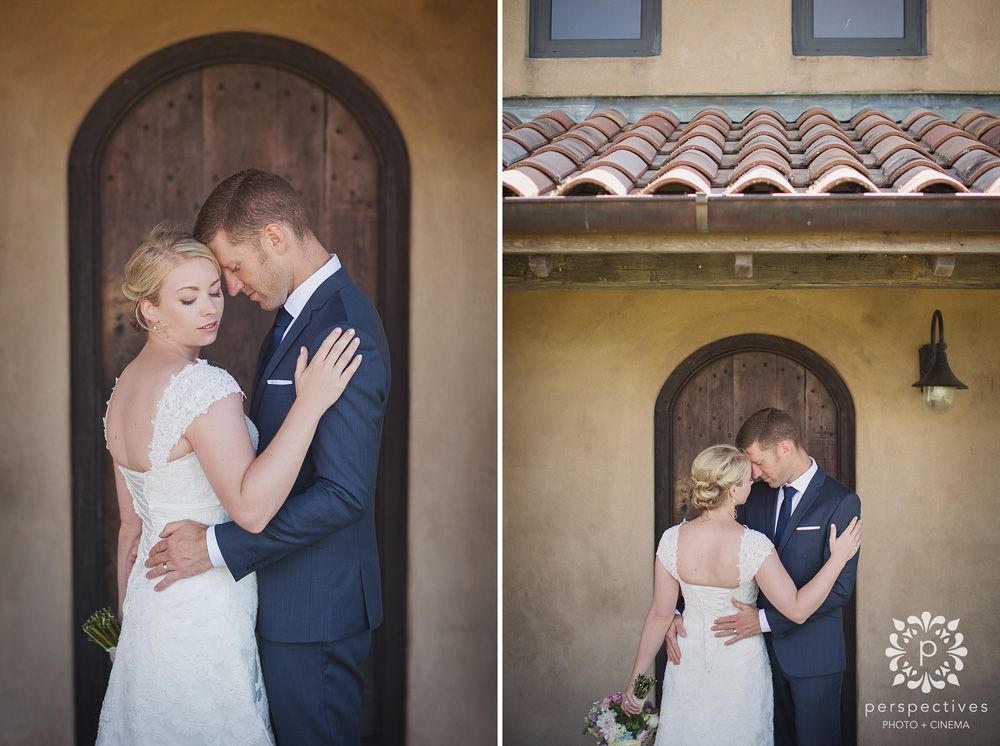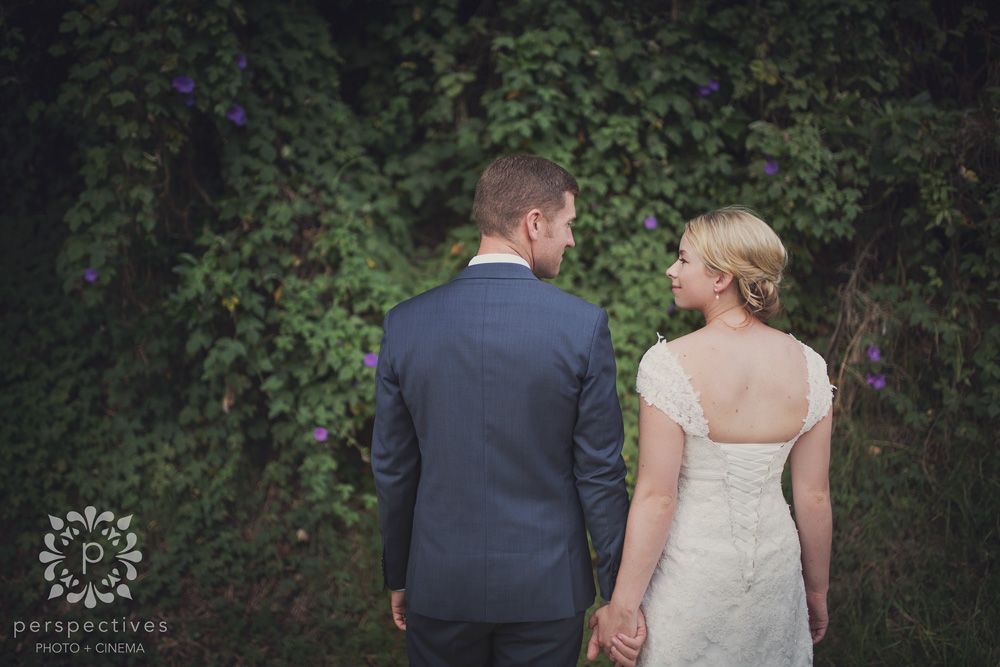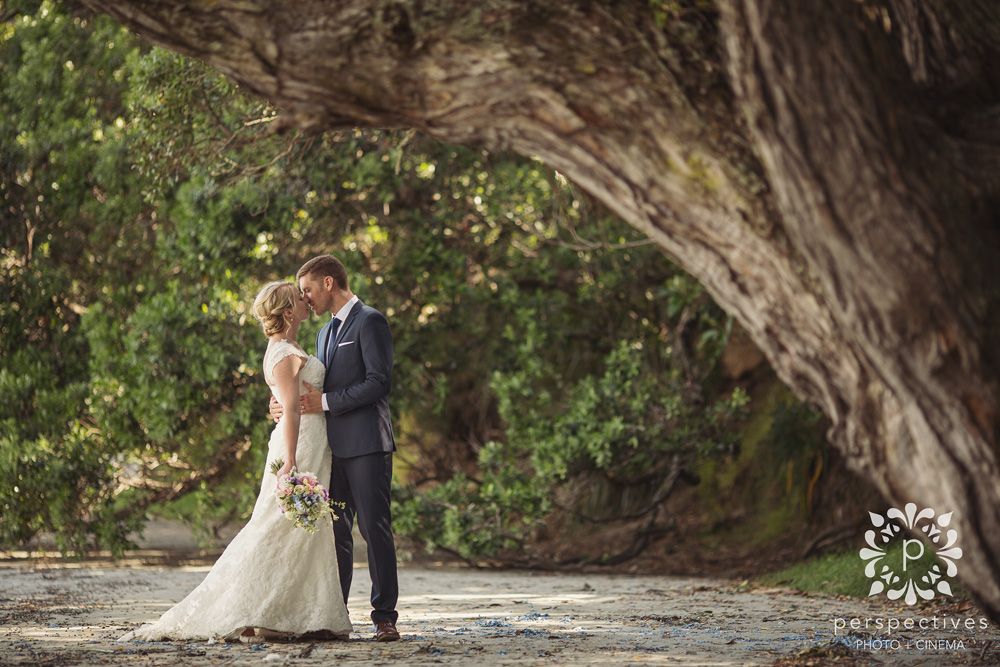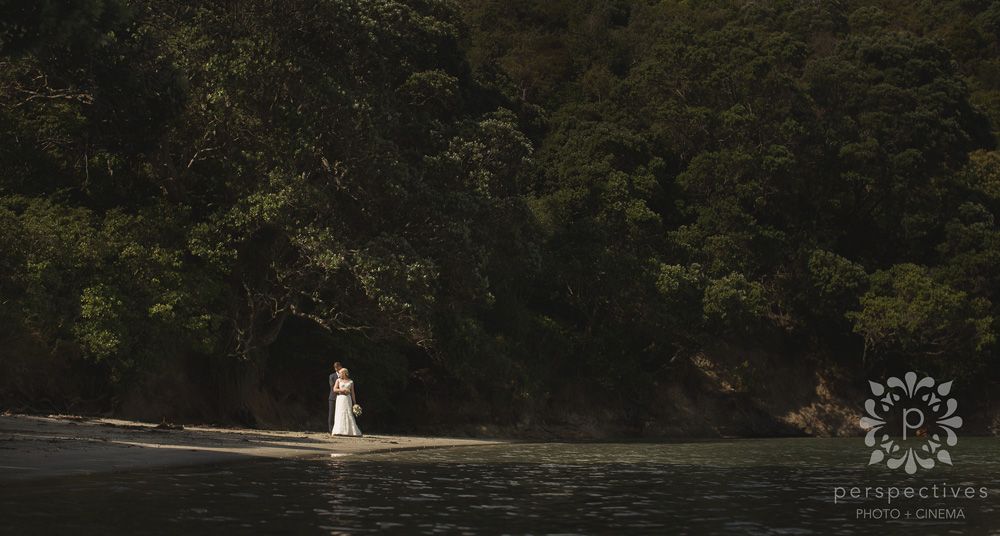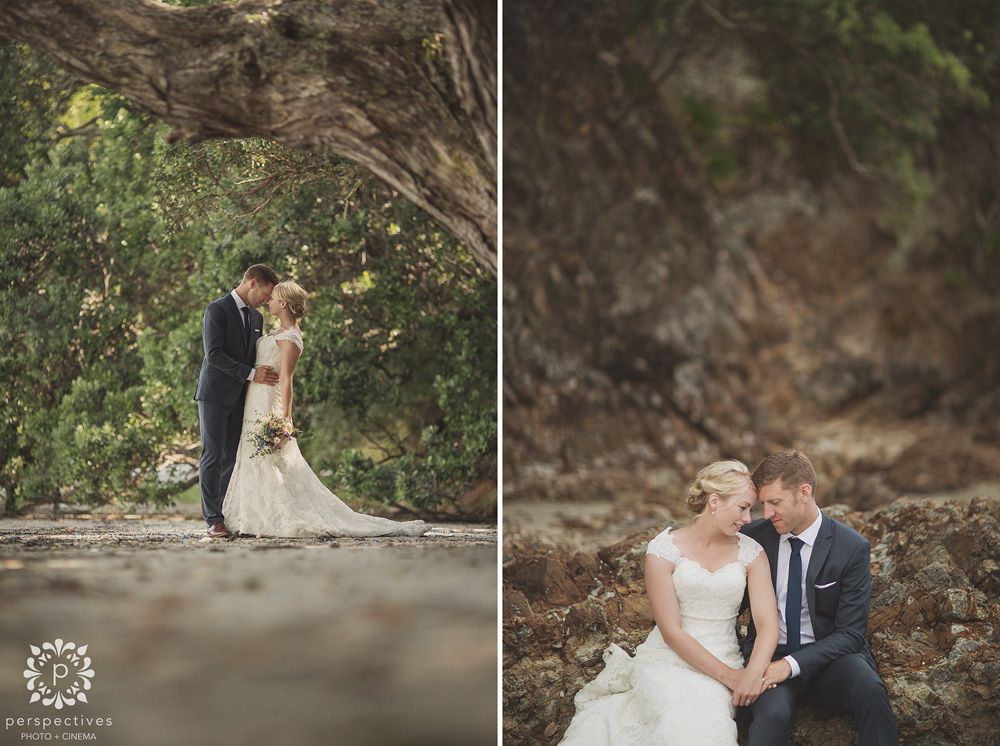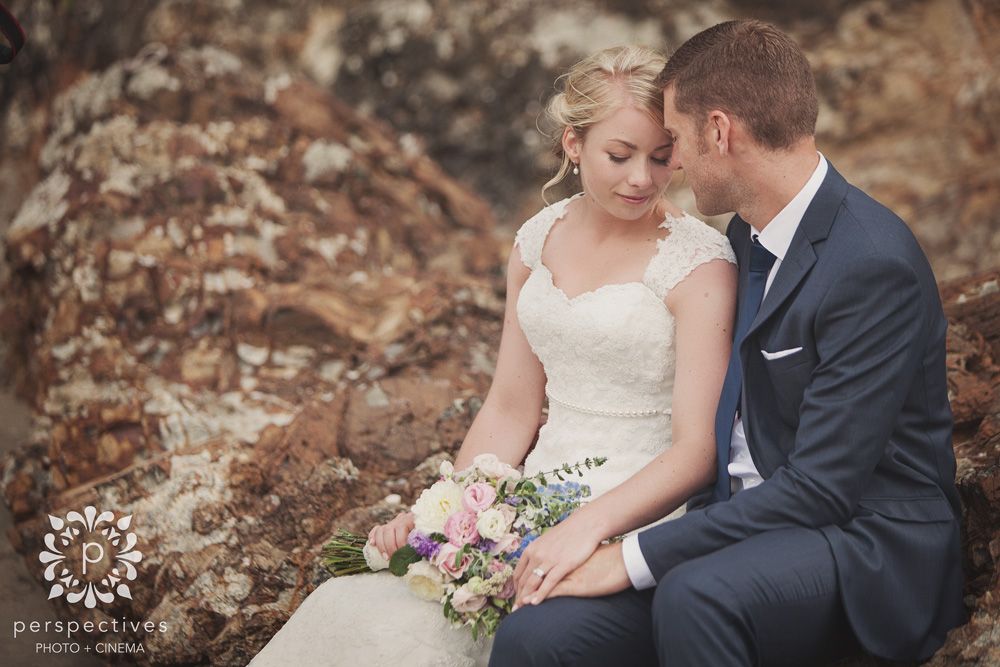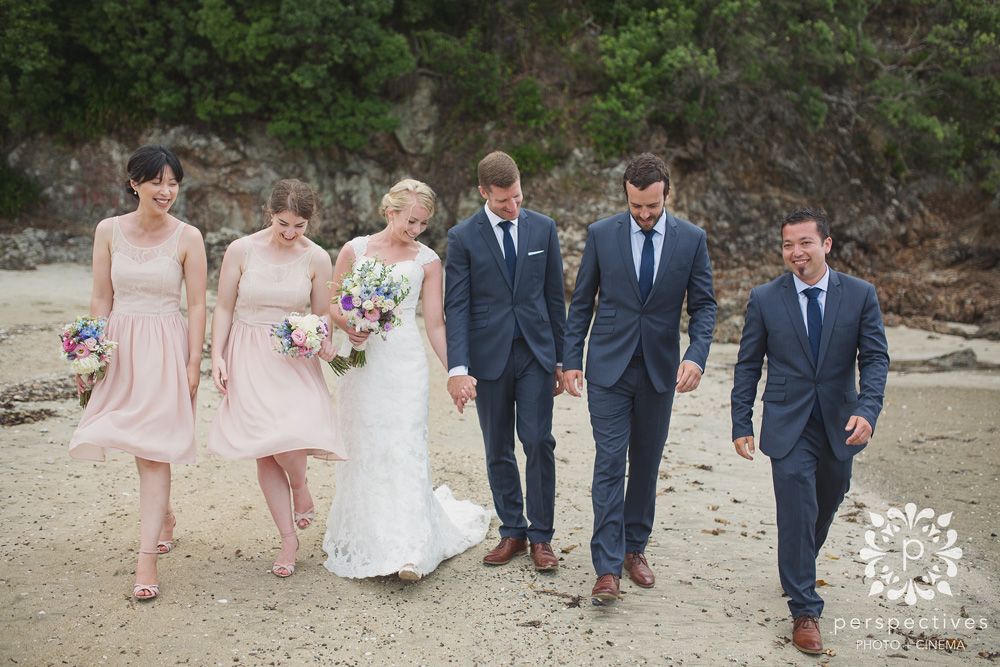 By this point, we were starting to feel the heat of the day – so of course the obvious soloution was to stop off at the local dairy for an ice cream!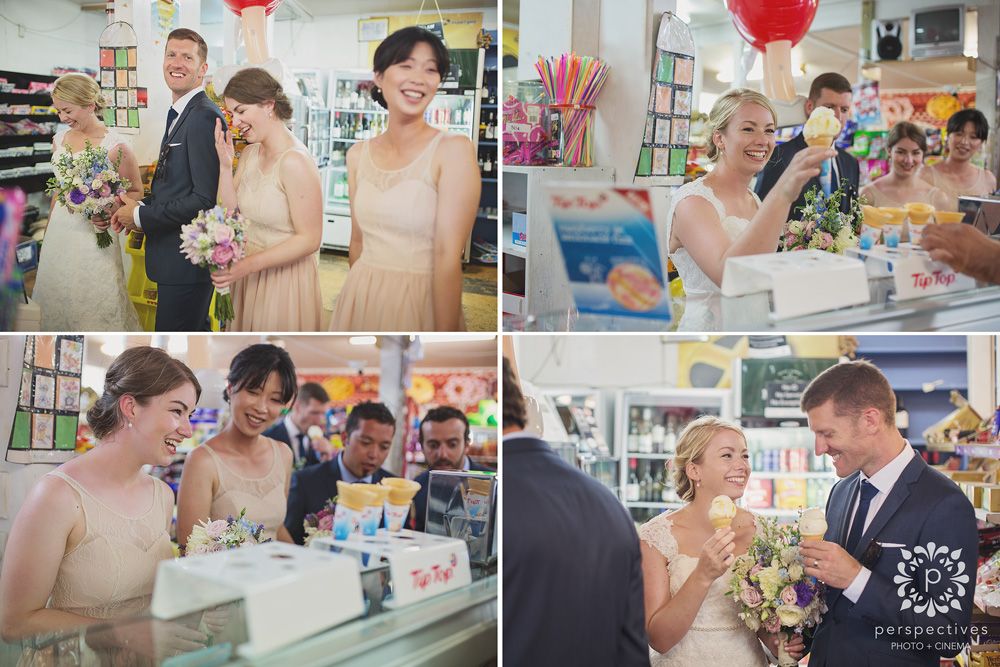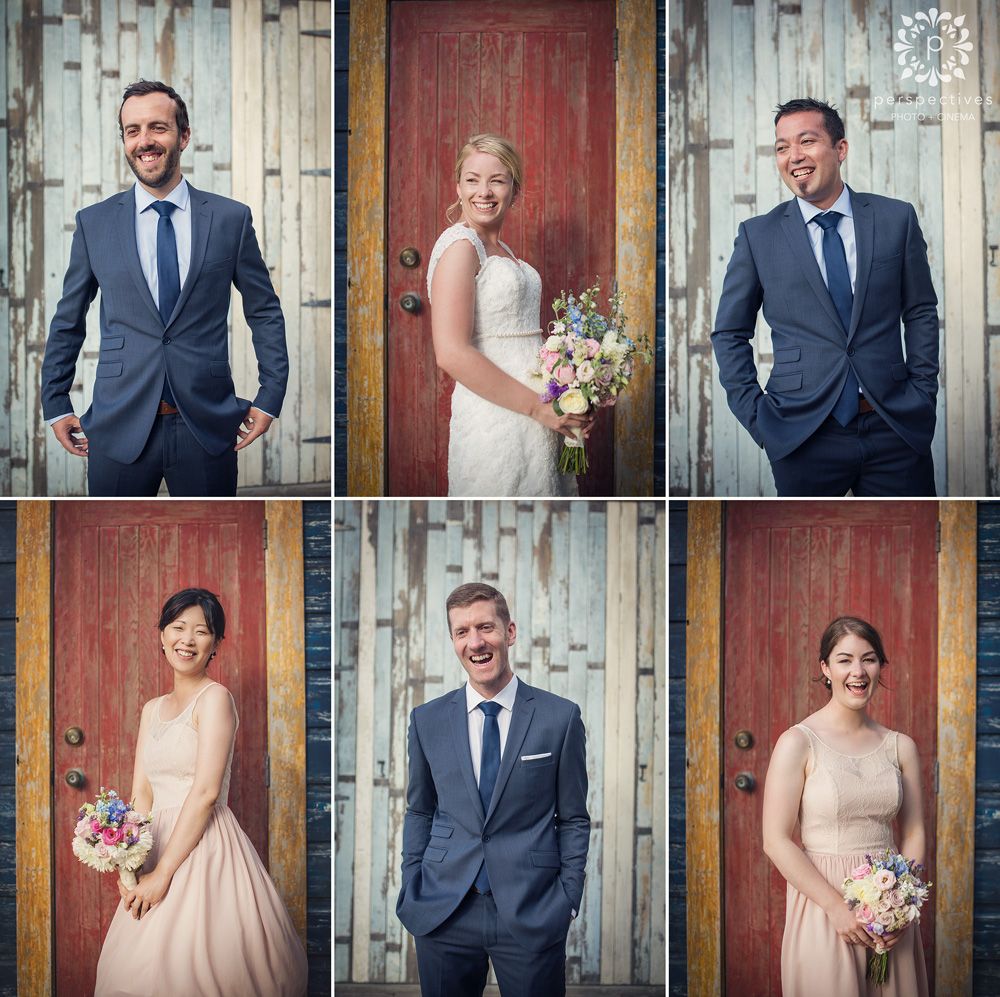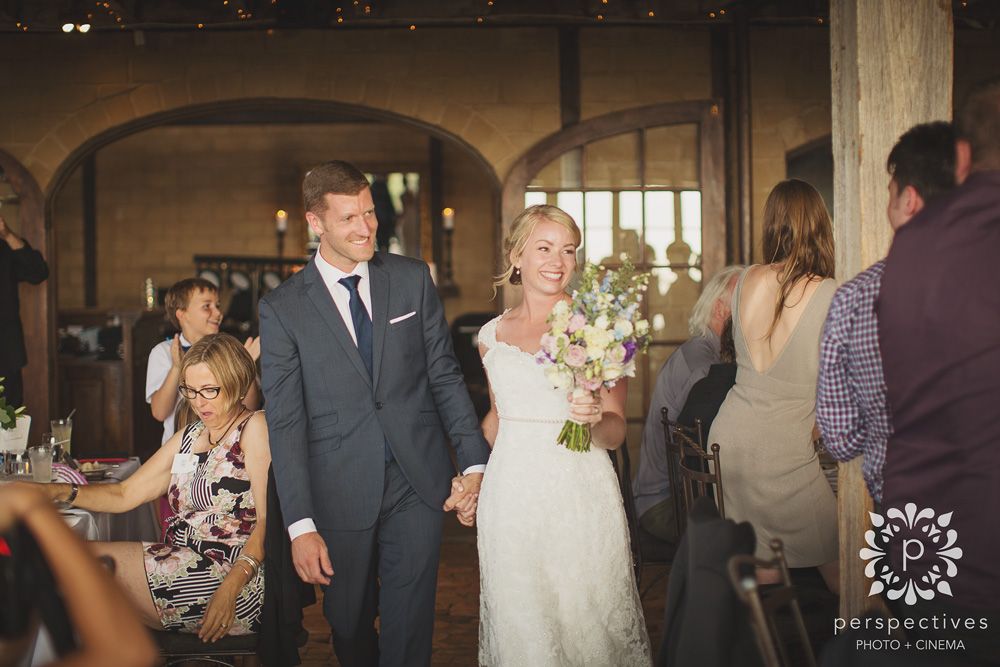 Now this was the moment that we realised that Chris and Lindsay's wedding was actually magical… with Mudbrick's beautiful views back over the city, we had been crossing our fingers and toes for a sunset of some description. What we were treated to was one of the most beautiful sunsets I have ever seen. So stunning in fact, that Chris and Lindsay raced from their chairs just as the speeches were about to start to sneak in these last few photos.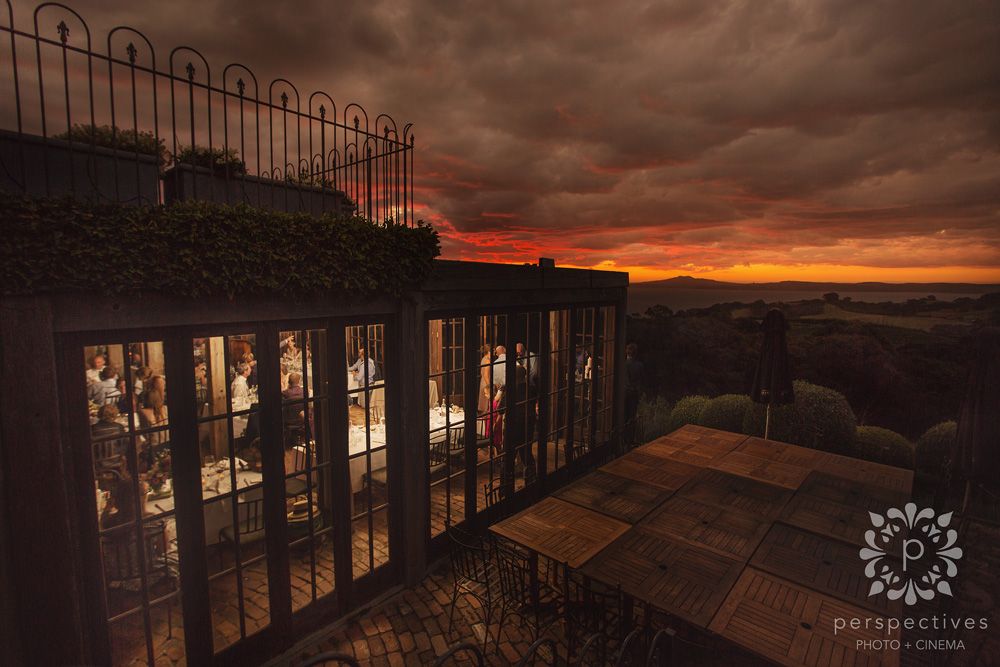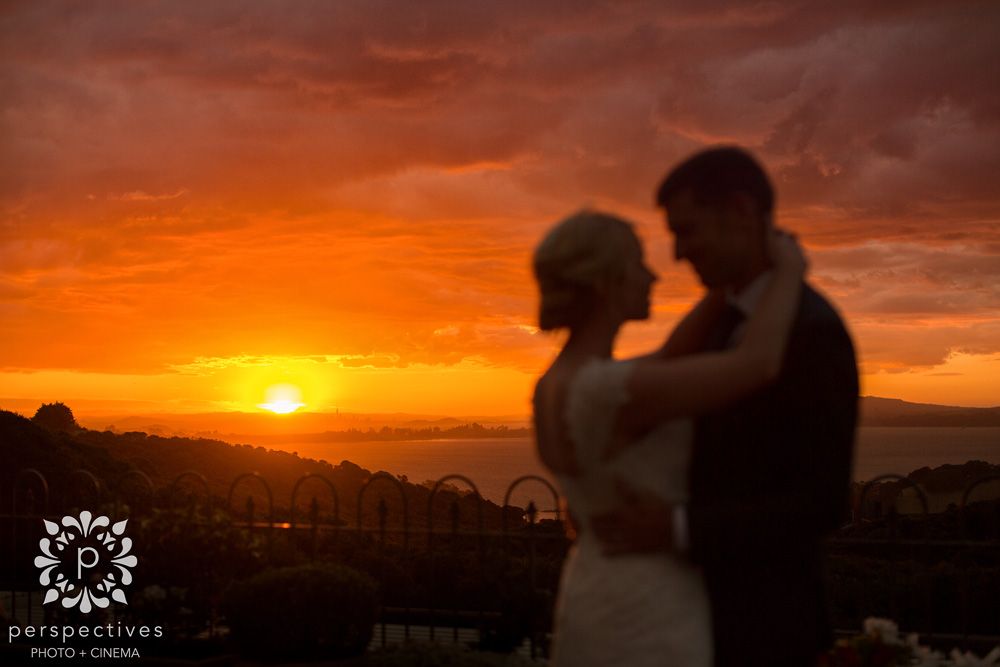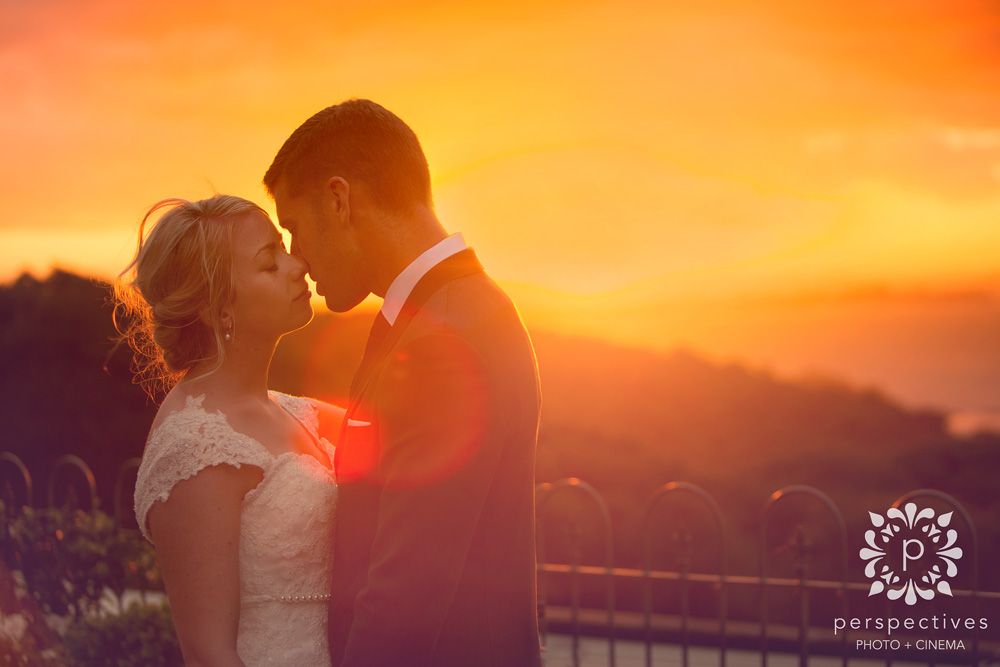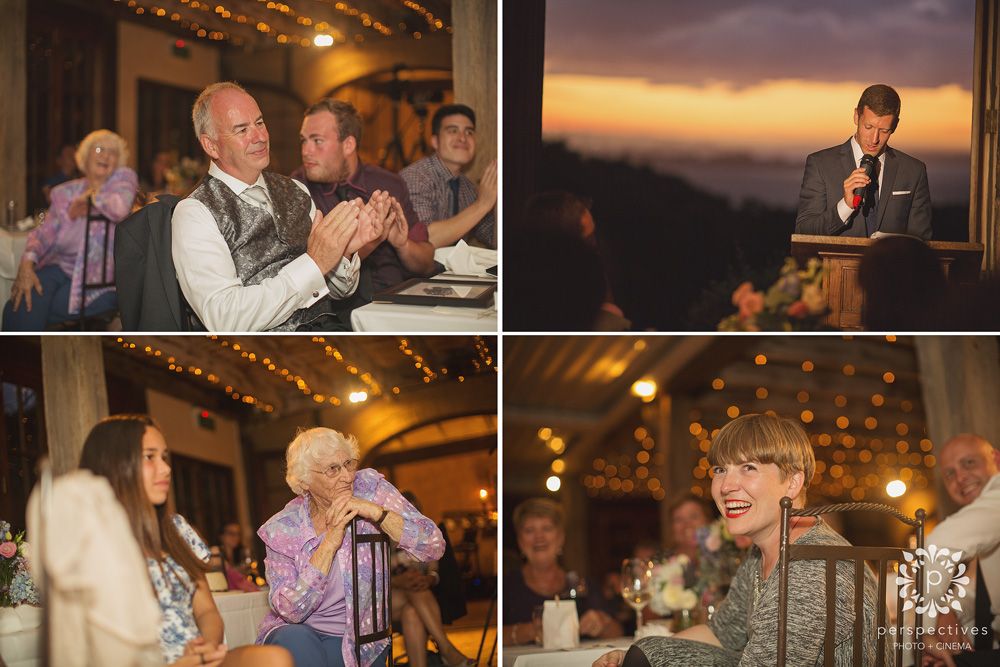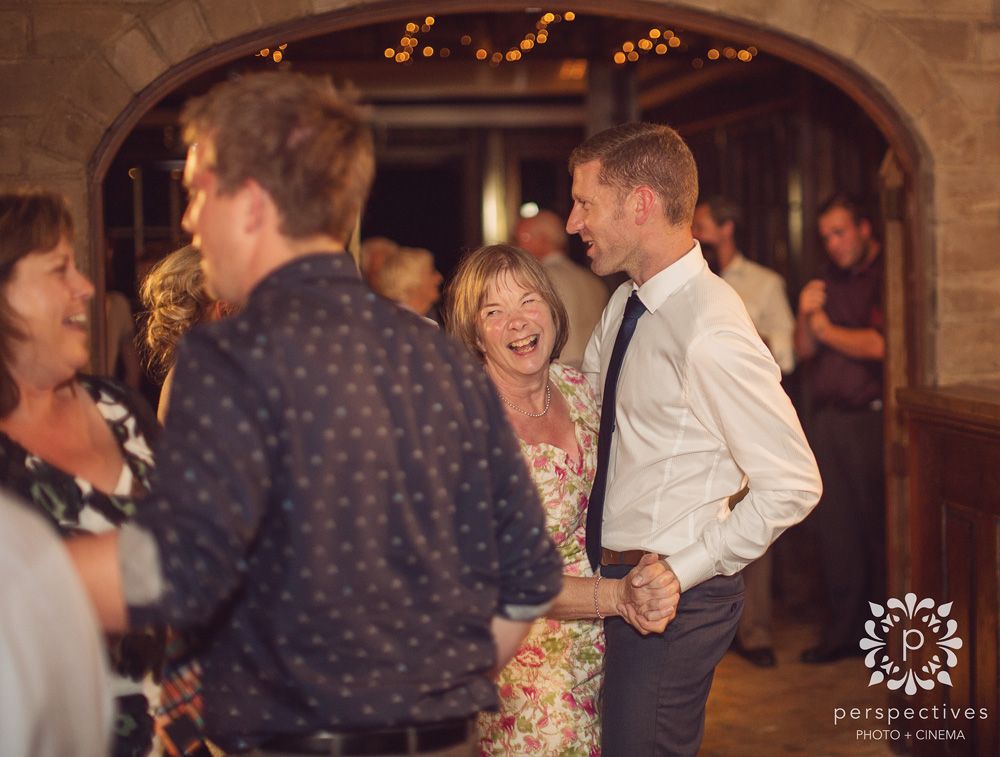 Vendor Shoutout:
Venues – Lavender Hill (ceremony) & Mudbrick Vineyard (reception)
Waiheke Wedding Photographers & Videographers – Perspectives Photo + Cinema
Planning & Styling – Sophia @ My Waiheke Weddings and Events
Flowers – Wildflower Waiheke
If you've enjoyed these Mudbrick wedding photos – let Chris & Lindsay know! They'll appreciate your feedback! Just pop a comment down in the box below 🙂
If you're looking for a Waiheke wedding photographer or Waiheke wedding videographer – you're in the right place! We are wedding specialists, and are commissioned nationwide. Have a look through our showcases at the top of the page to see more of our photo + cinema work.
Finally – make sure you head across and 'like' Perspectives Photo + Cinema on Facebook – where you can stay updated with all our latest creations.
Chris & Lindsay – you guys rock. This is less than 1/5th of the photos you'll be getting, too… we're only just scratching the surface here with this blog!
Until next time,
Isaac, Amber, and Holly.