Vilagrad Waikato Wedding Photos – Paul & Philly's beautiful day
Hi guys,
It was one of those days… you see the upcoming weather forecast… rain. Watch it for a few days. Still rain. Go to bed that night hoping that in the morning, you'll wake up and they have it all wrong.
But they don't. And it's still raining.
By the time we made it from the car out on the roadside, into the boys house for the getting ready shots, we were soaked. That kind of rain.
As photographers, we don't actually mind. Rain is fun. The natural light is great – soft & no squinting. And we can play with our lights to create cool rain photos.
The number one determining factor on a rainy day… is how the bride & groom approach it. Paul & Philly were the gold standard. Nothing was going to dampen their spirits, and they were keen to just get out there and enjoy their wedding day – no matter the weather.
We were so happy that they were 100% on board with our ideas – and not afraid to get out with an umbrella (or without!) and brave the elements in return for some great shots.
In the morning we caught up with Philly and her bridesmaids – who were getting ready at the gorgeous on-site chalet at Vilagrad.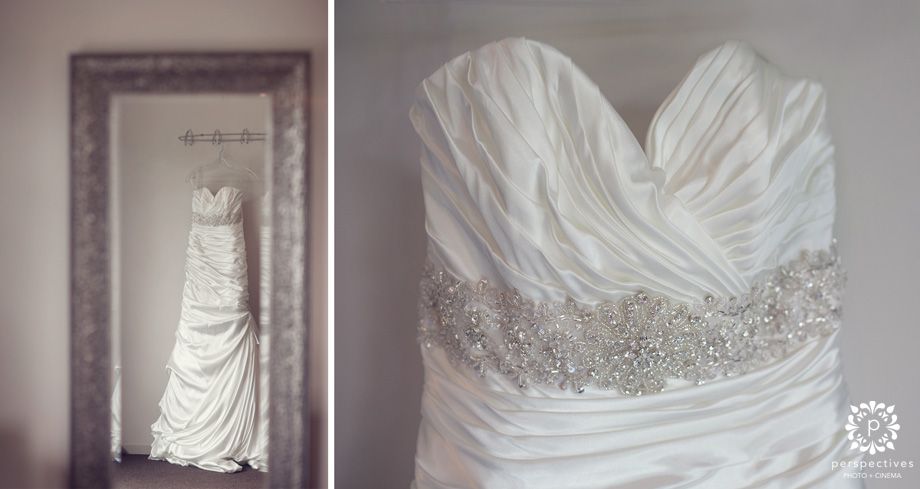 To see many more images from their day (including the most amazing sunset ever) – click the 'keep reading' link below 🙂
Philly was effortlessly elegant, all day. Even with hair, makeup, and everything going on around her – she looks incredible.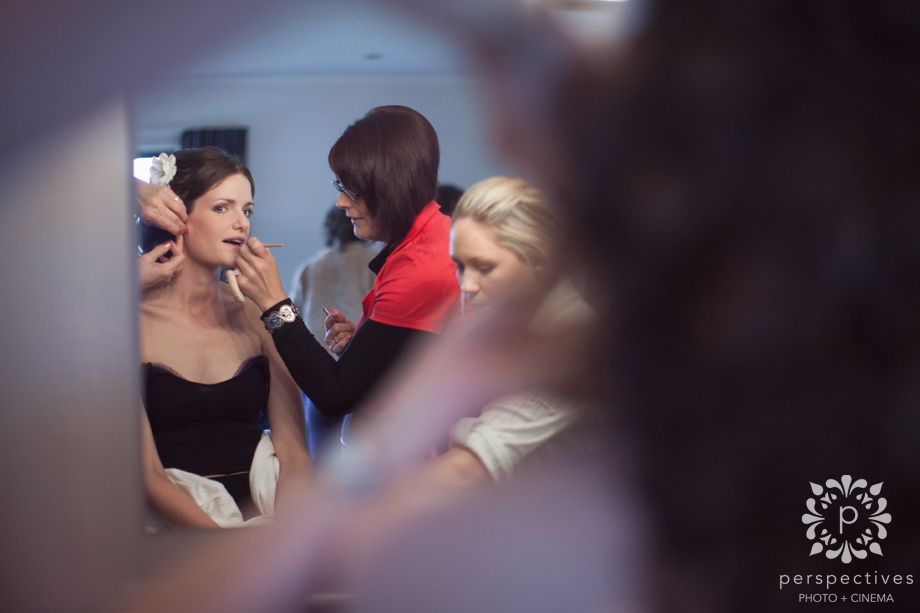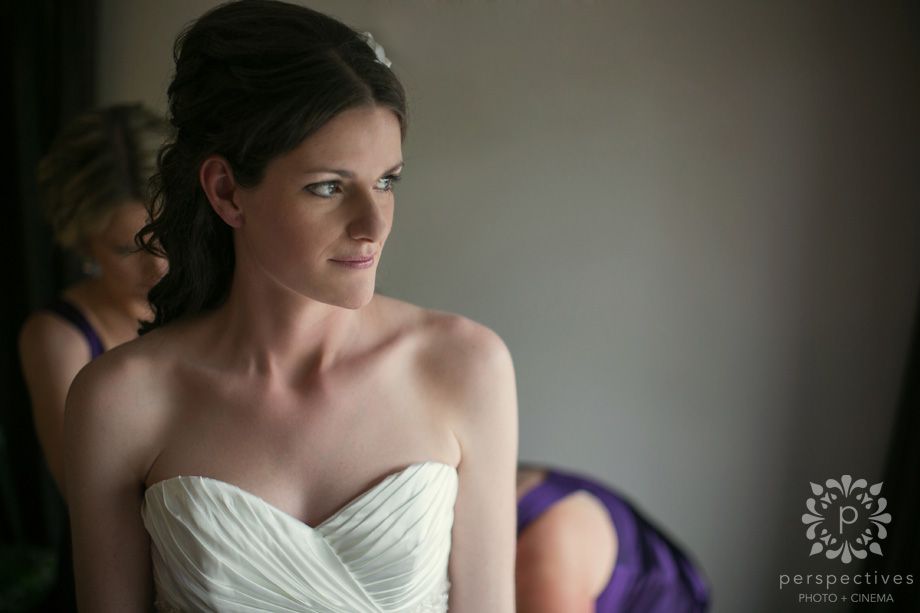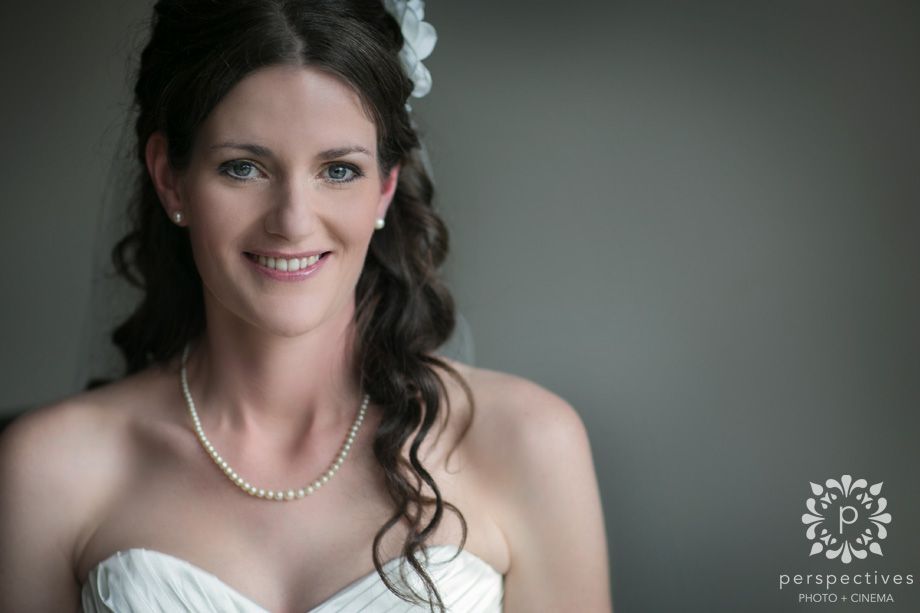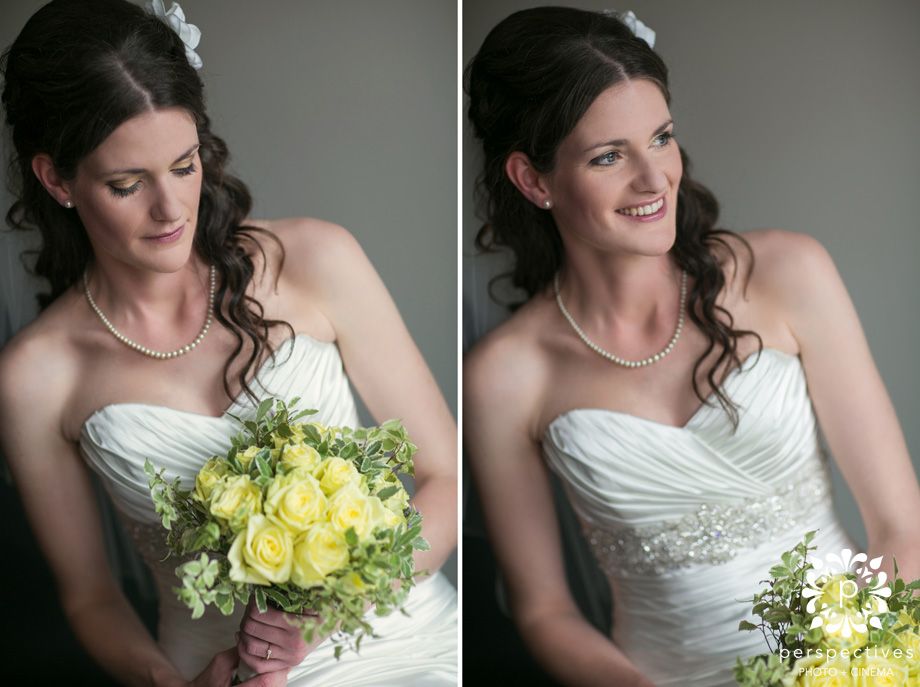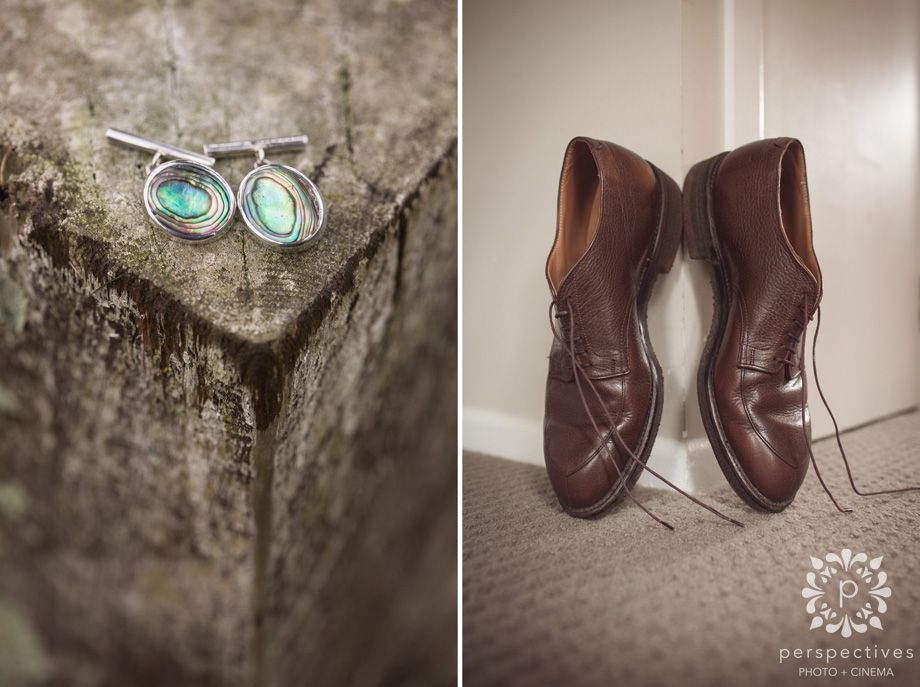 Paul is an avid Indiana Jones fan.. and also an incredible illustrator. Check out some of his work here – amazing!
Paul had custom-made Indiana Jones style hats designed for all the guys. The real trick to them though is to give them that "trampled by a horse, thrown off a train, covered in pyramid dust look" so once they had opened the boxes, the next step was a quick tutorial from Paul on squashing your hat in just the right way. I think they all ended up looking pretty cool. Jones would be proud.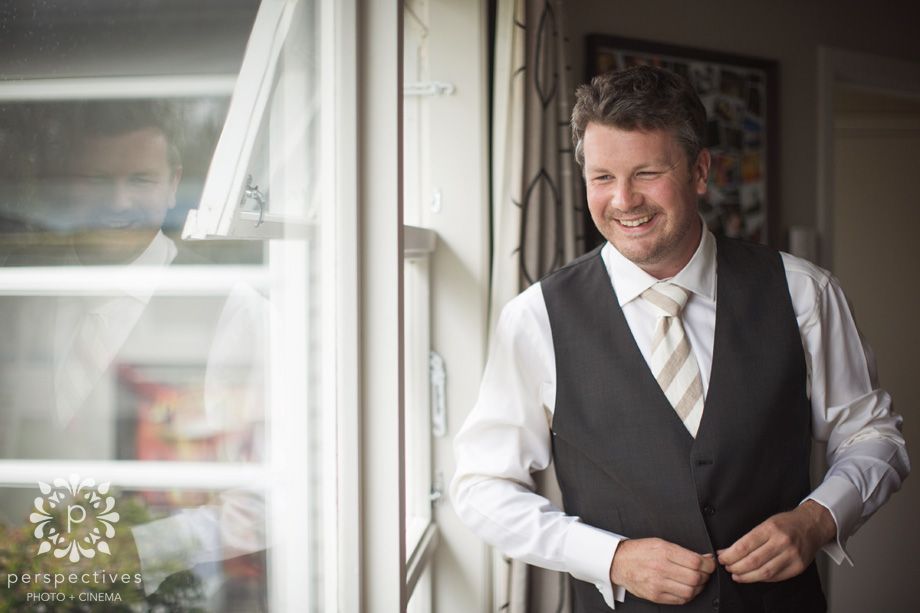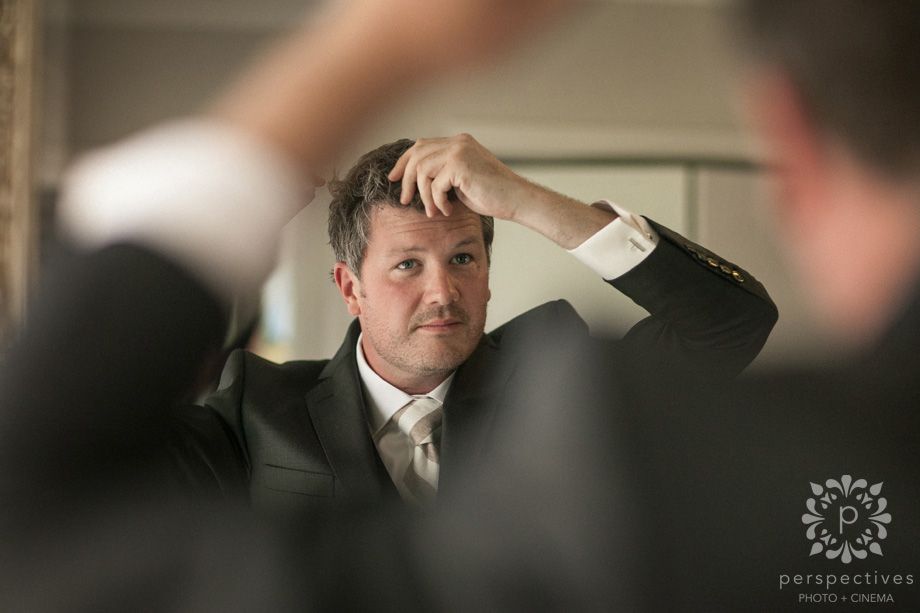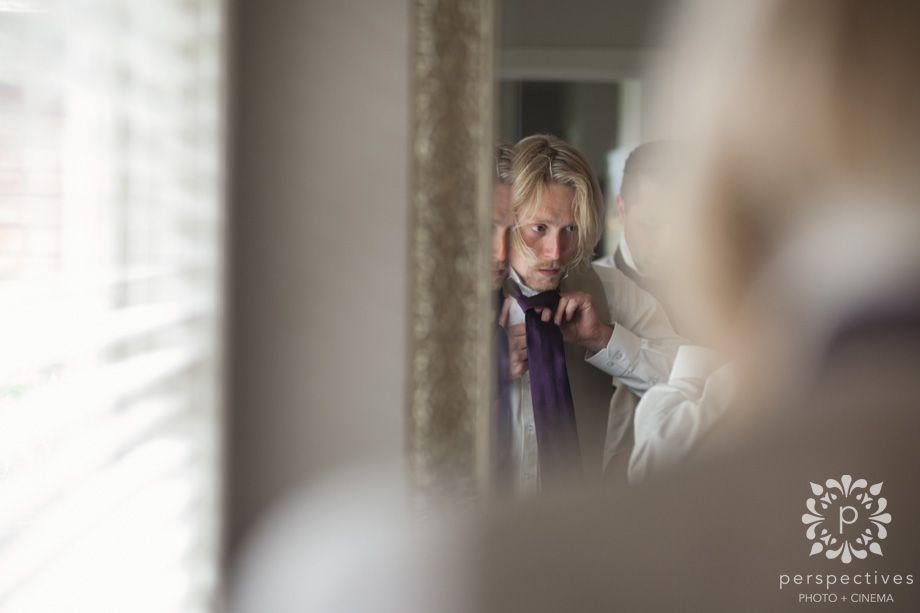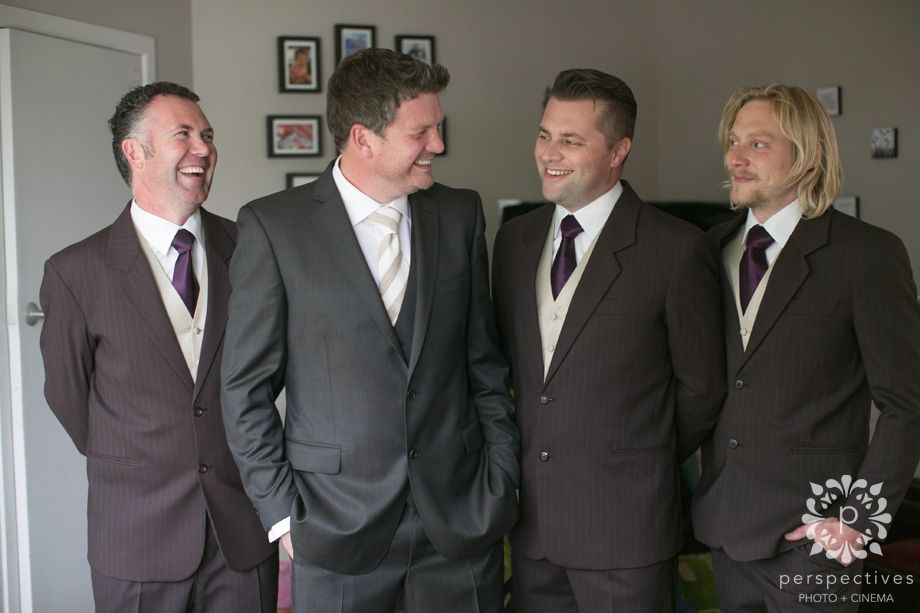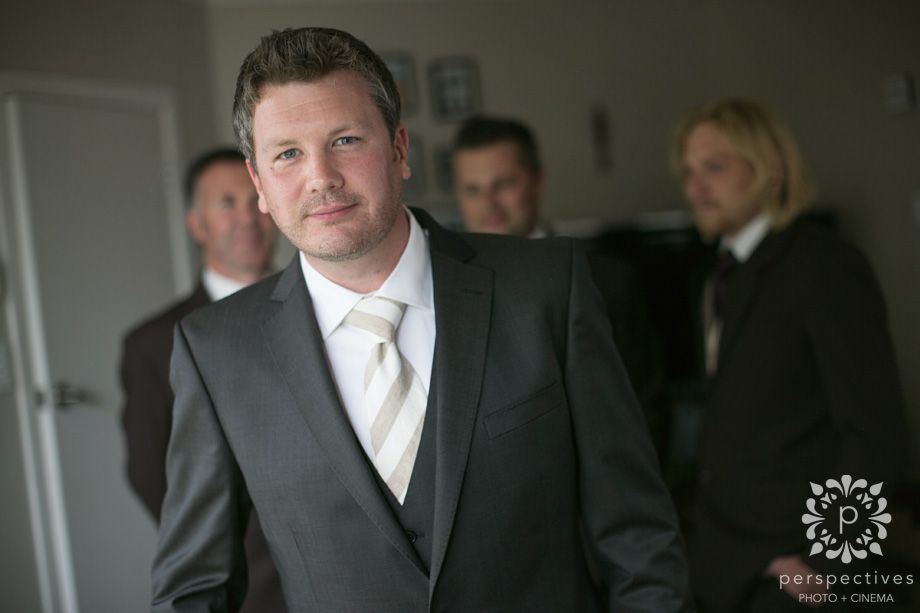 You might see a few images featuring an iPhone. No – it's not photo-crazy guests going over the top… it's Paul's Dad – who couldn't make it across from the UK for the wedding day.. joining them via Facetime. Isn't modern technology amazing. Being able to watch your sons' wedding, in real time, from the other side of the world. He was even able to respond to the question of giving his blessing during the ceremony.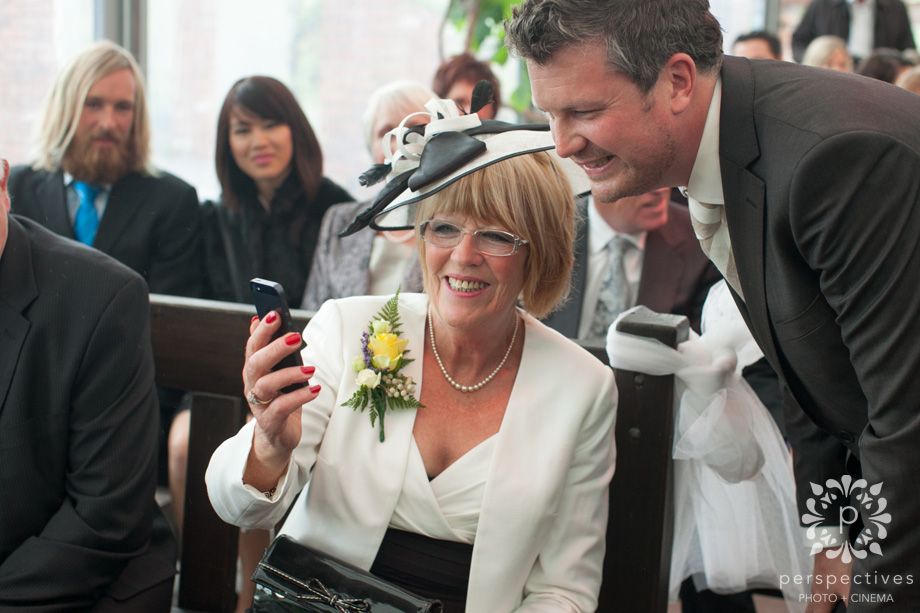 Choosing ceremony photos to go into this blog post was a mission. Every single image carries so much emotion, warmth, and happiness. I love them all! These are just a few of many favs.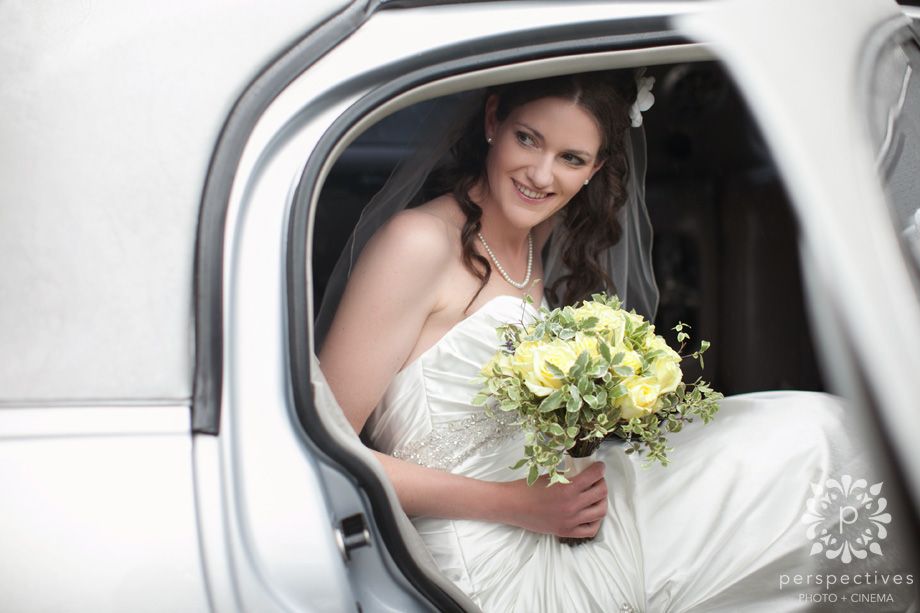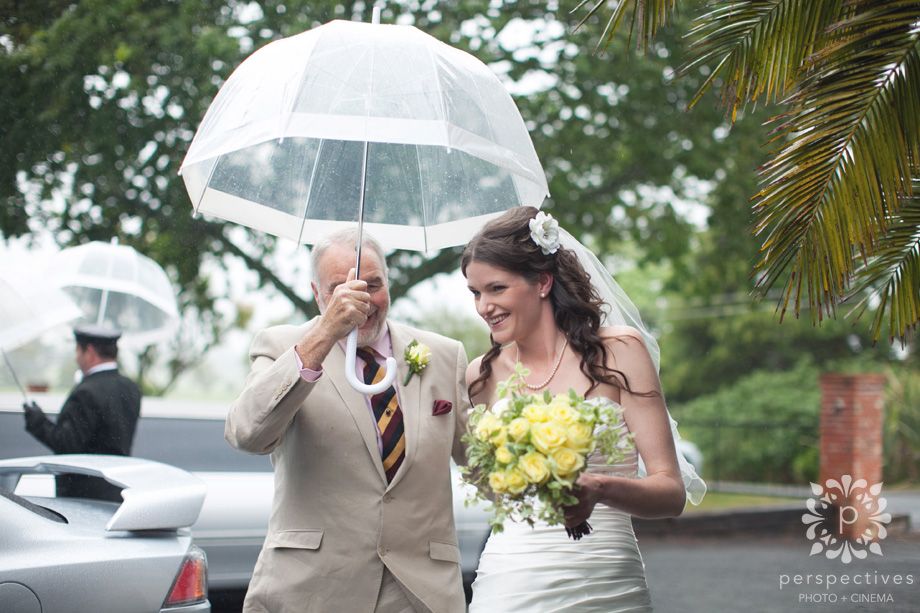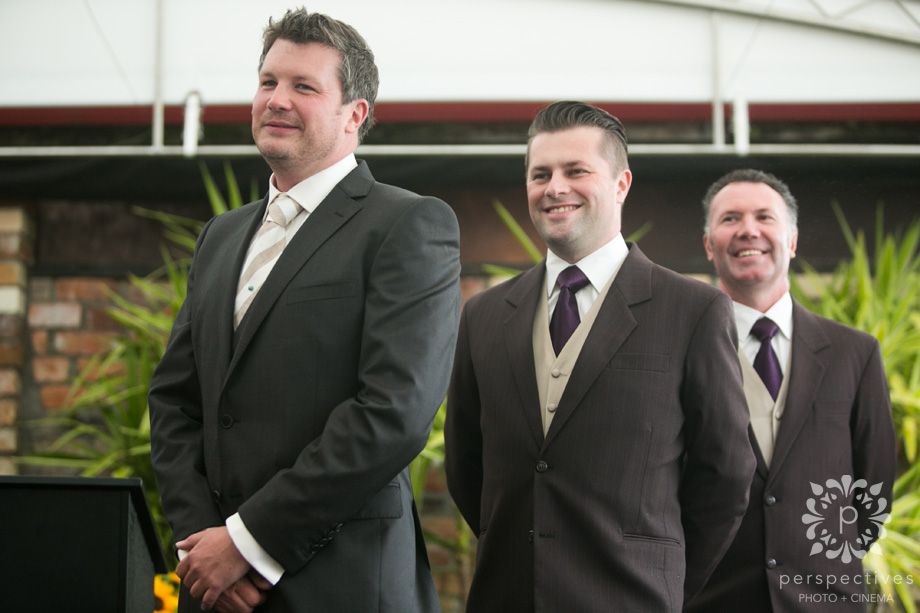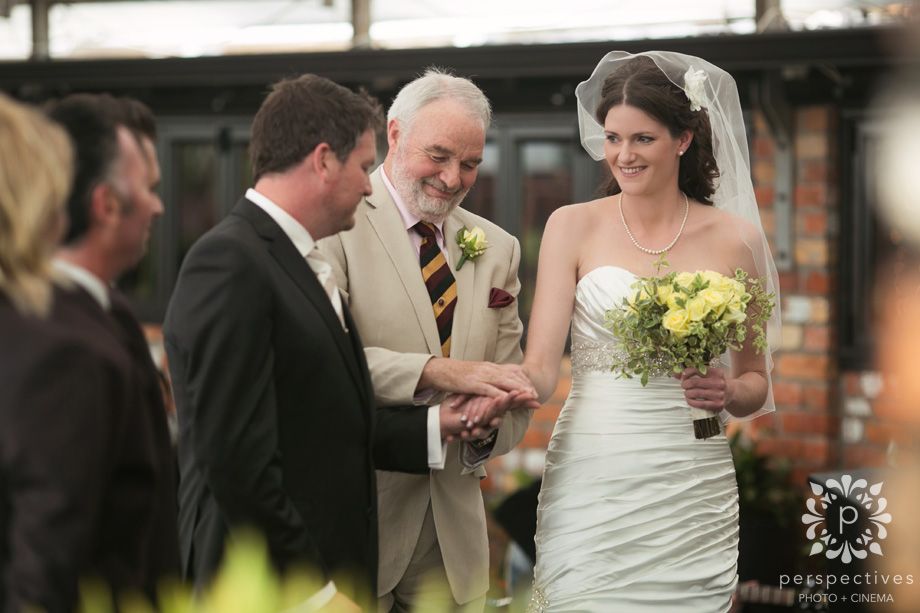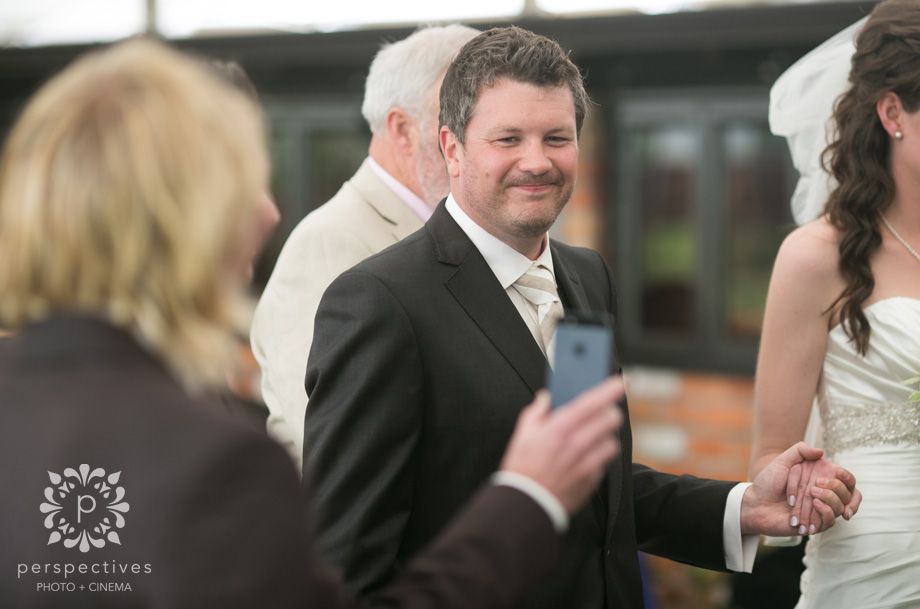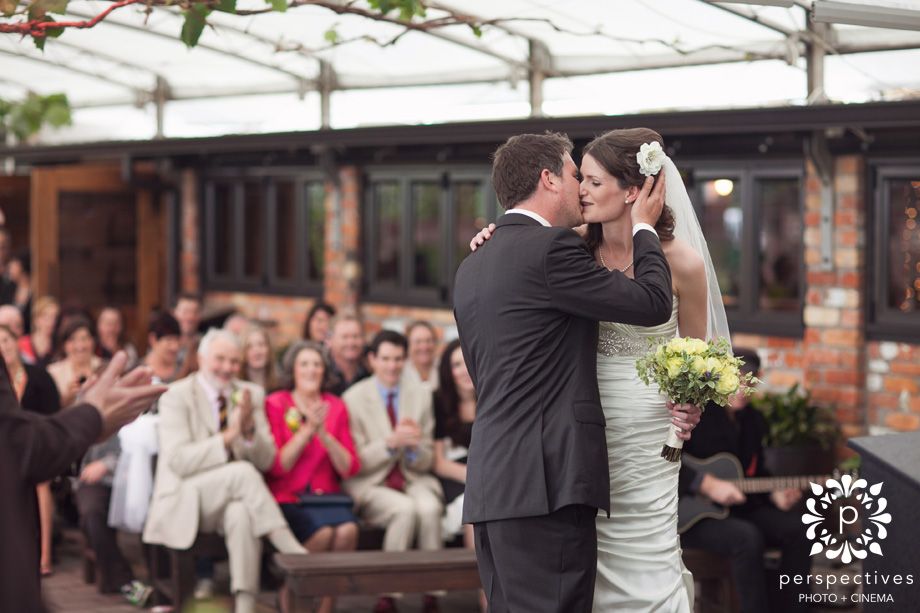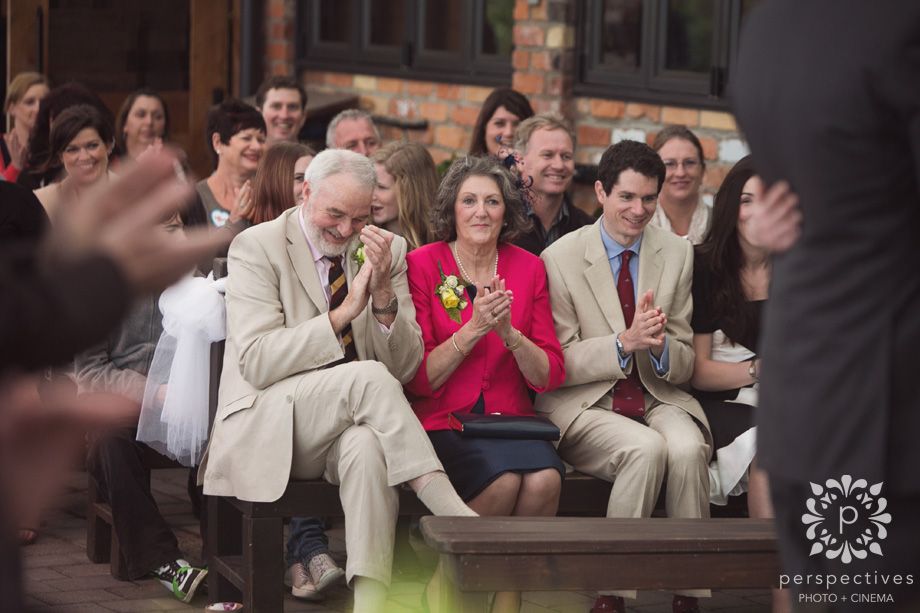 It was still pouring down outside… so the limo was a great spot to take shelter & have a glass of bubbles.



Check out those hat-creases. Nice work, gentlemen.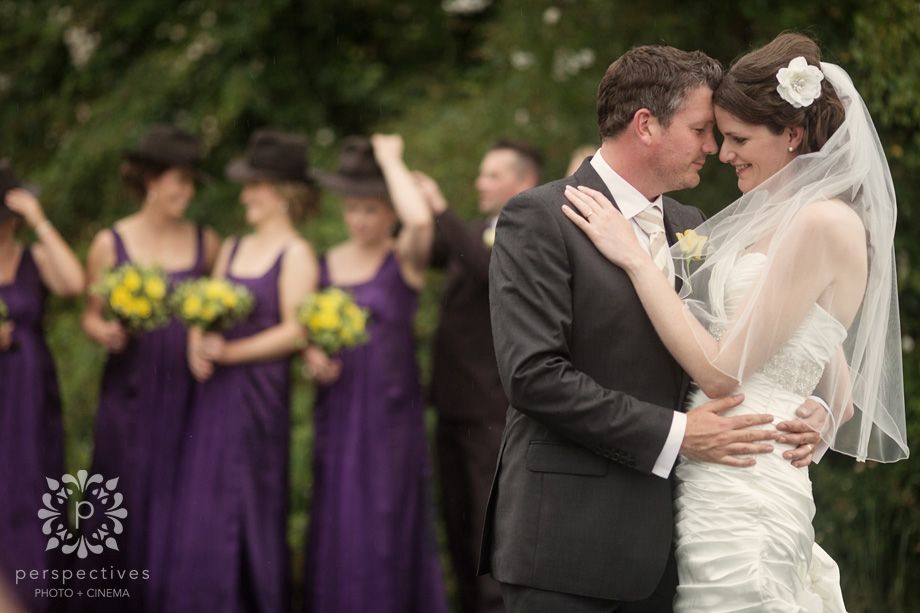 Paul & Philly were up for anything we suggested.
Walk down the wet gravel driveway in your beautiful wedding gown? No worries.
Stand out in the rain with an umbrella? Sure.
How bout losing the umbrella? OK!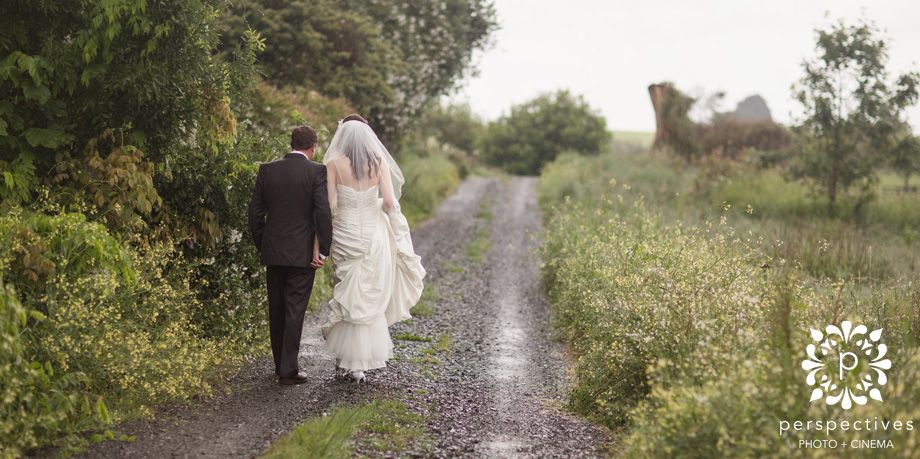 I love the way the lighting is popping out the raindrops against the sky here.


We took only two frames, of these next two images. We wanted to use our lighting to keep the dramatic nature of the sky… and they can't recharge quick enough for more than one shot while the petals are in the air.
Everyone only had one handful of petals – so we threw them in the air – fired one shot – and got this first capture.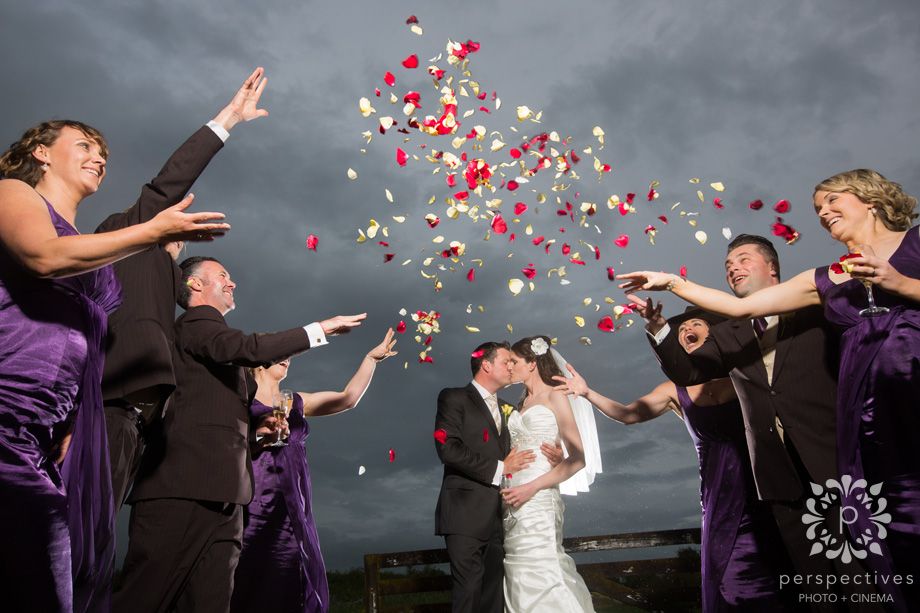 I wanted to try another angle too, so the bridal party did their best to pick up only petals off the ground – if you look closely, you'll also see the odd strand of grass in there! And this was the second frame. It's all about team work sometimes.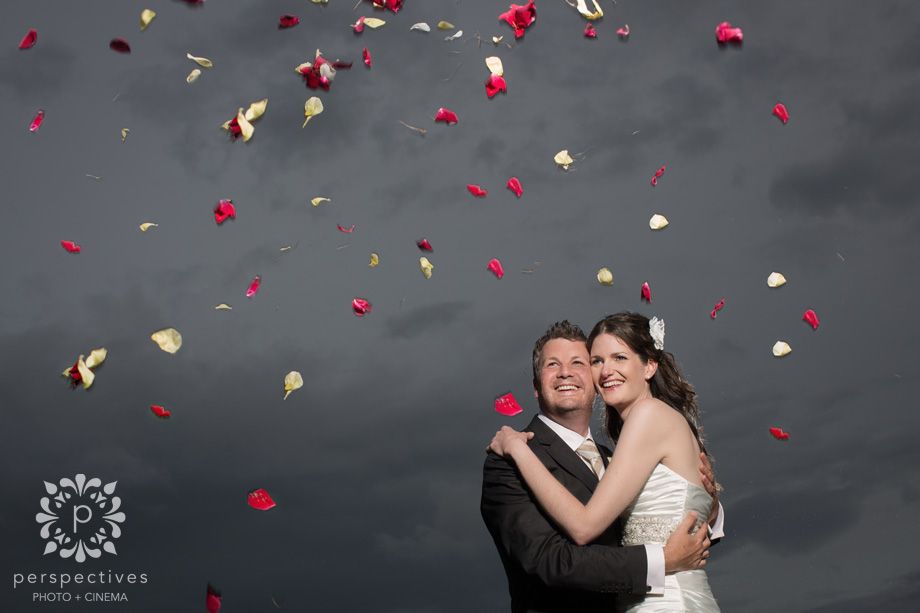 Oh yeah – it was still raining, too.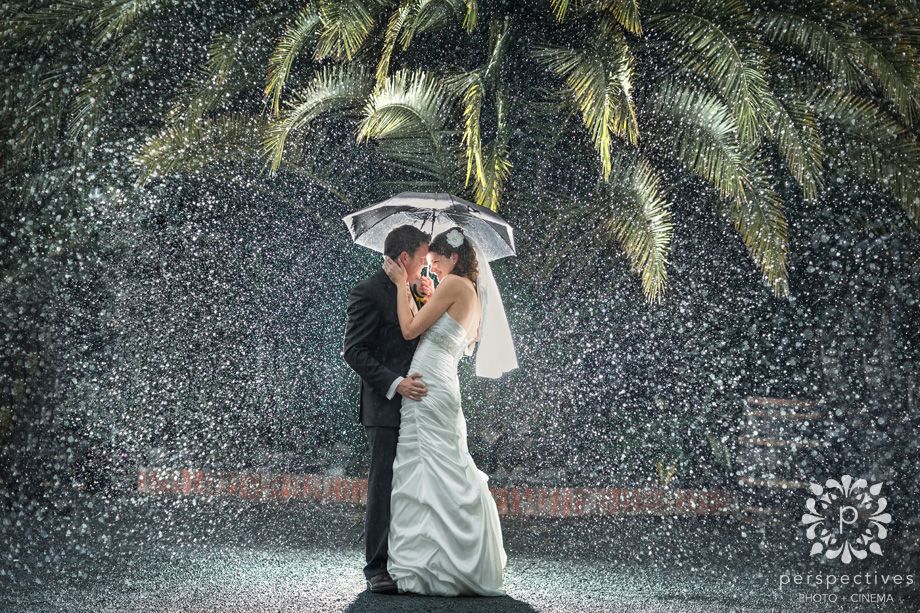 Back inside Vilagrad, the cellar room beckoned. These shots just feel so romantic.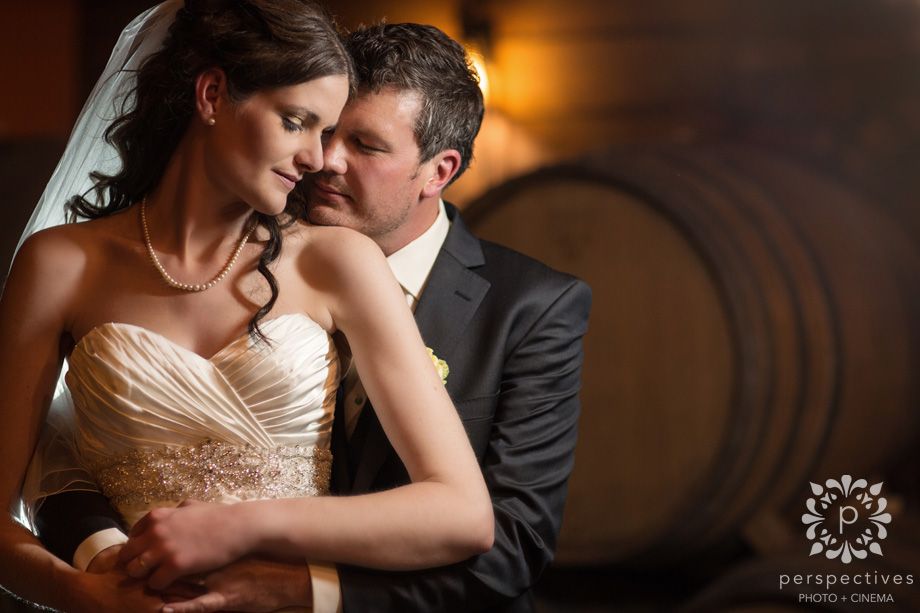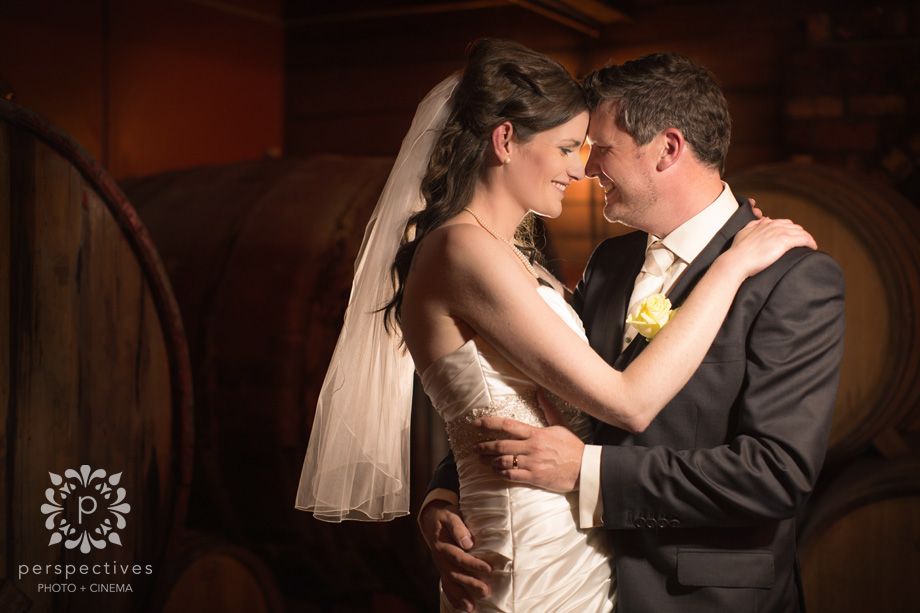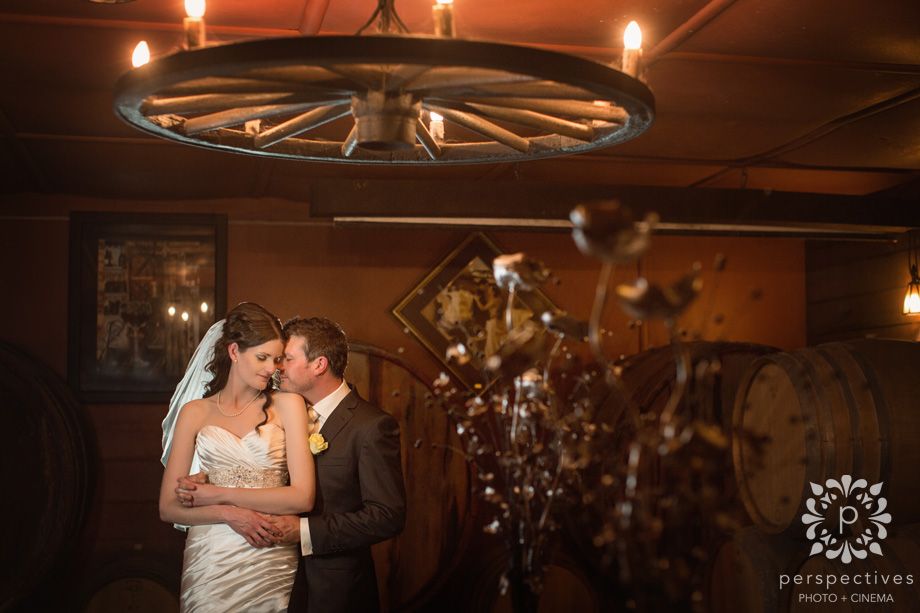 It was then time to party!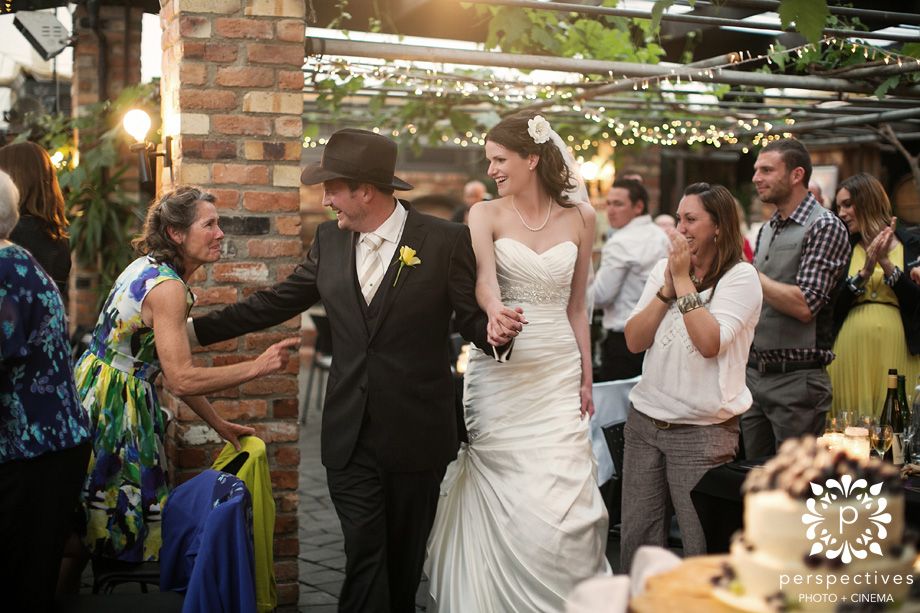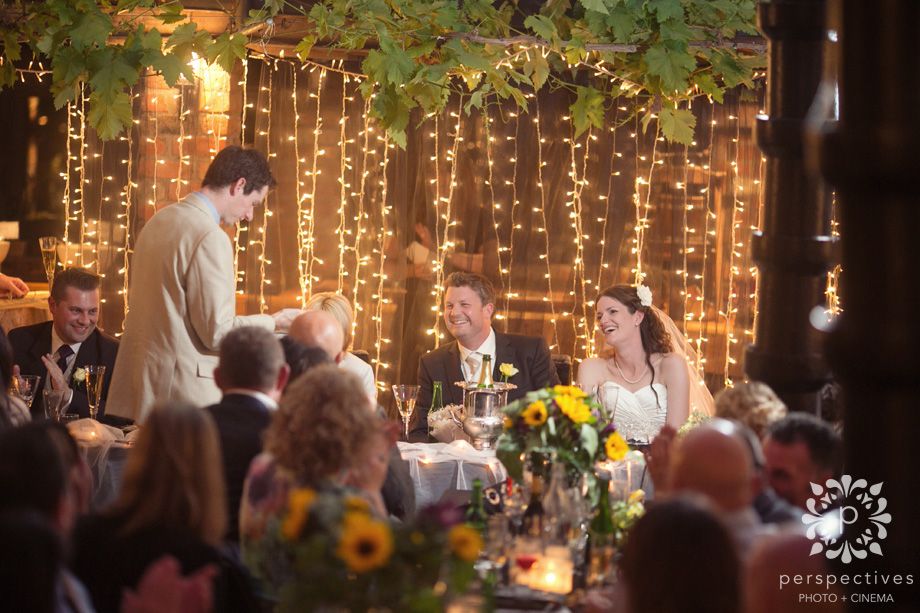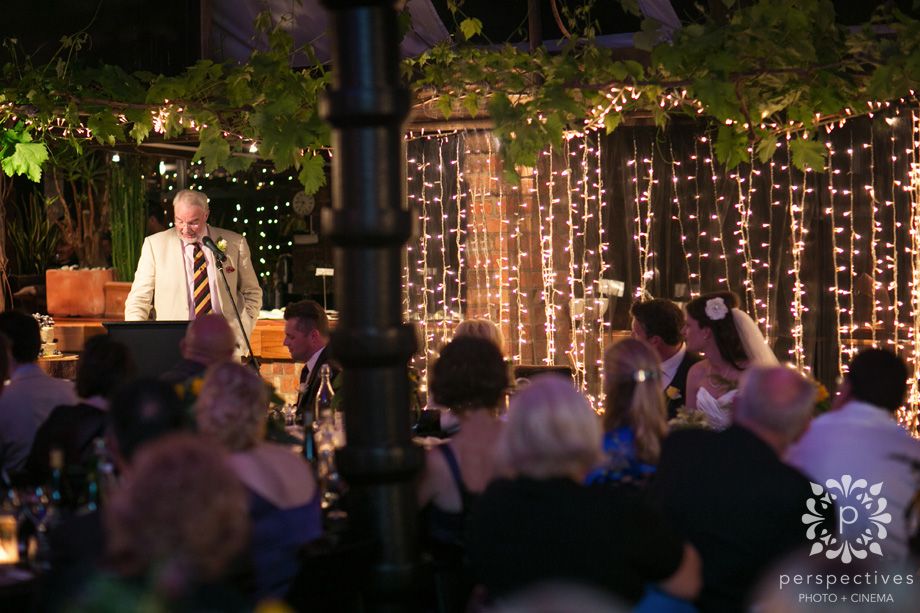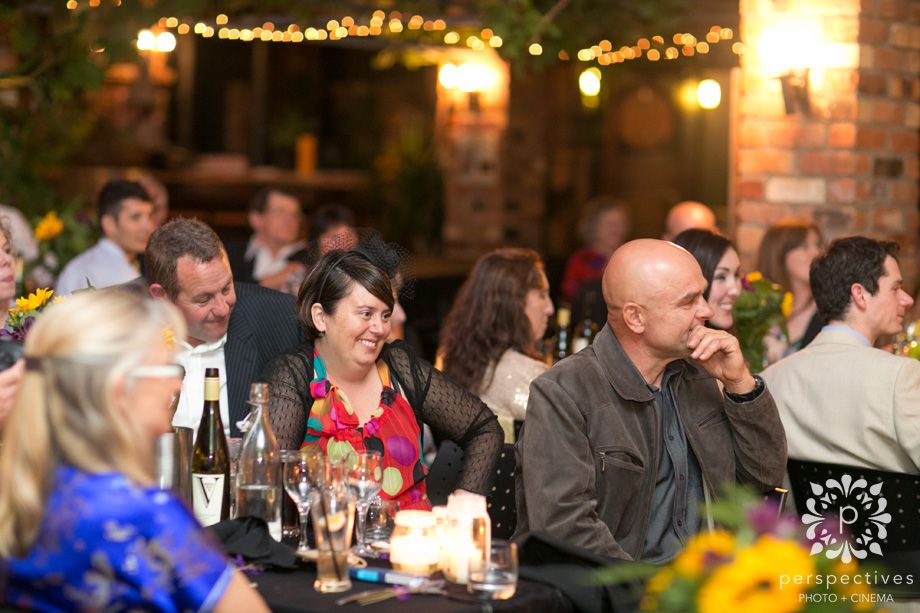 As the evening progressed, I saw Amber come RUNNING back inside… she had been keeping an eye on whether there would be a sunset or not. After showing Paul & Philly a shot on the back of the camera, they dropped their meals (literally mid-mouthful) – got up, and ducked outside for a few sunset shots.
Who would ever have thought that we'd get a sunset like this, on such a wet day. I like to think that it's karma – reward for being so positive, upbeat, and happy throughout challenging wedding day weather!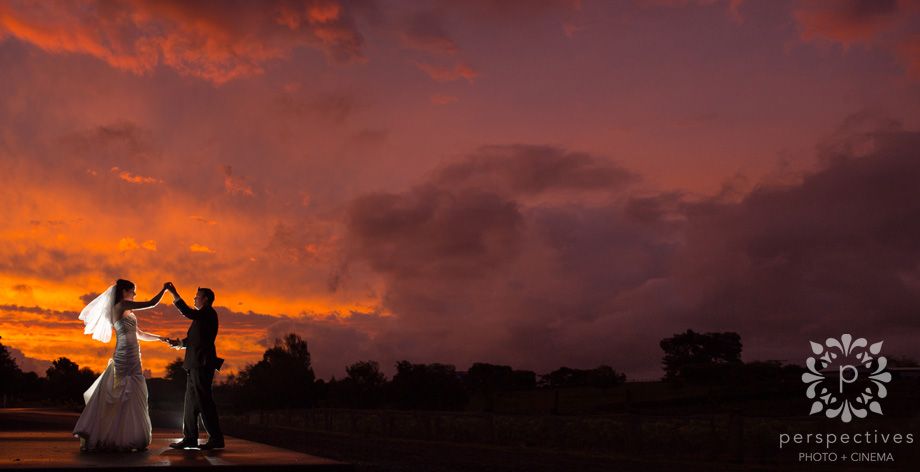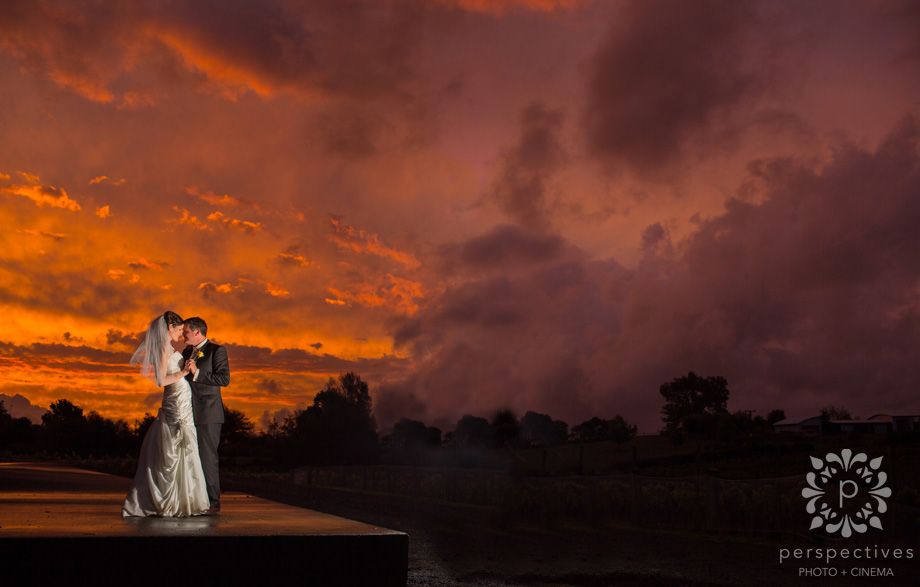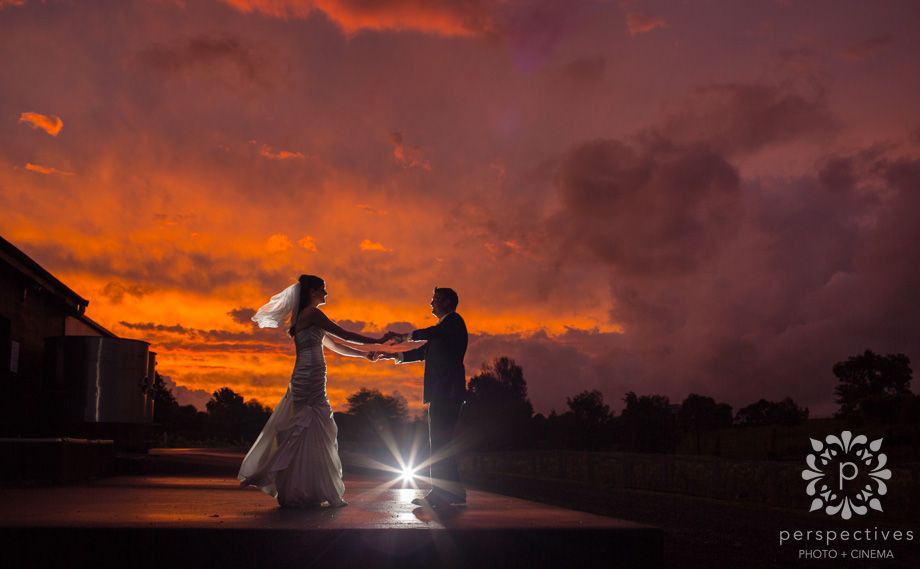 Back inside, the band was warming up, and it was nearly time to hit the dancefloor.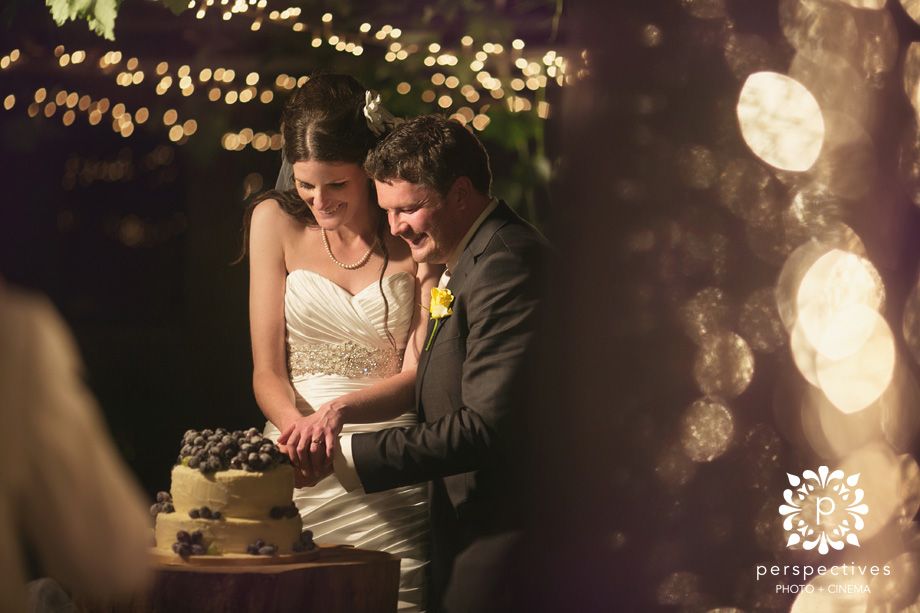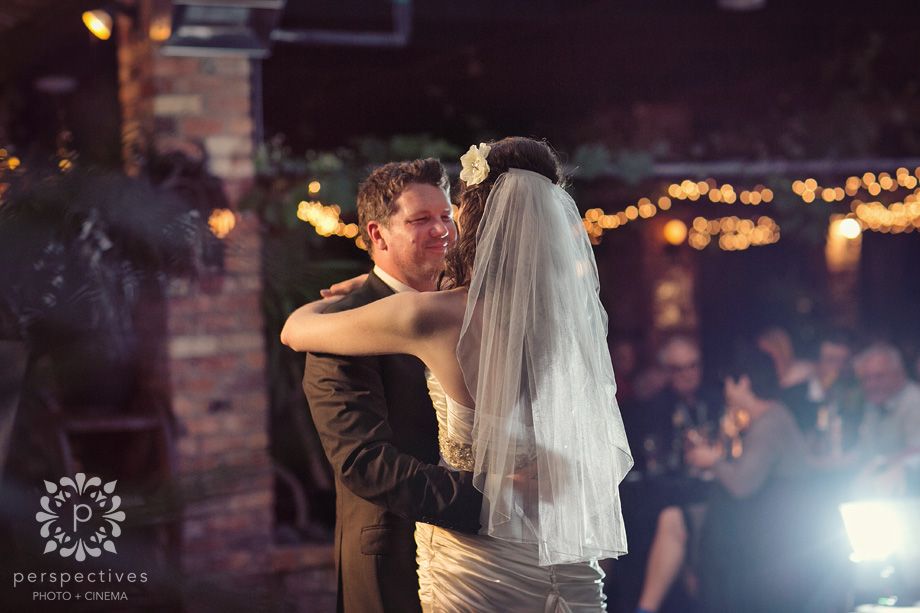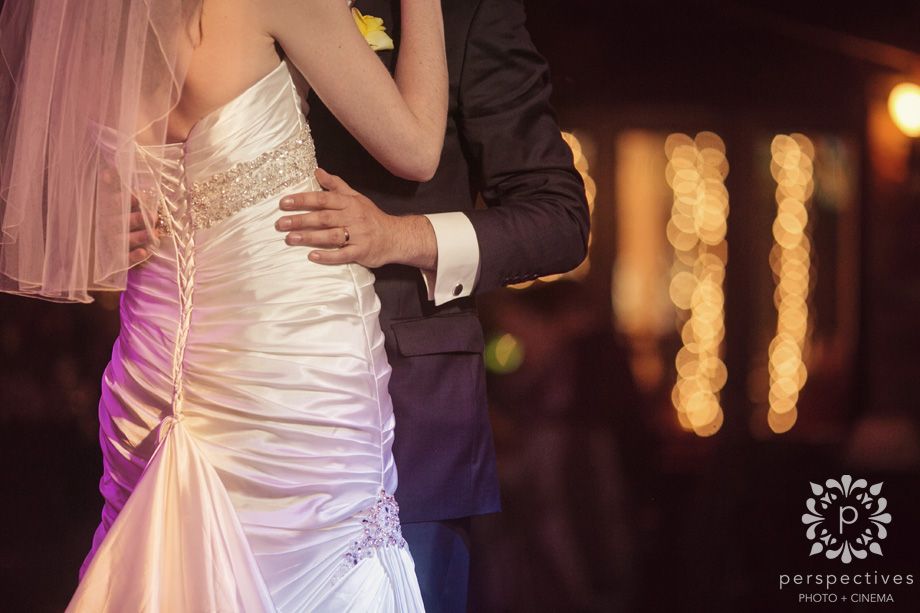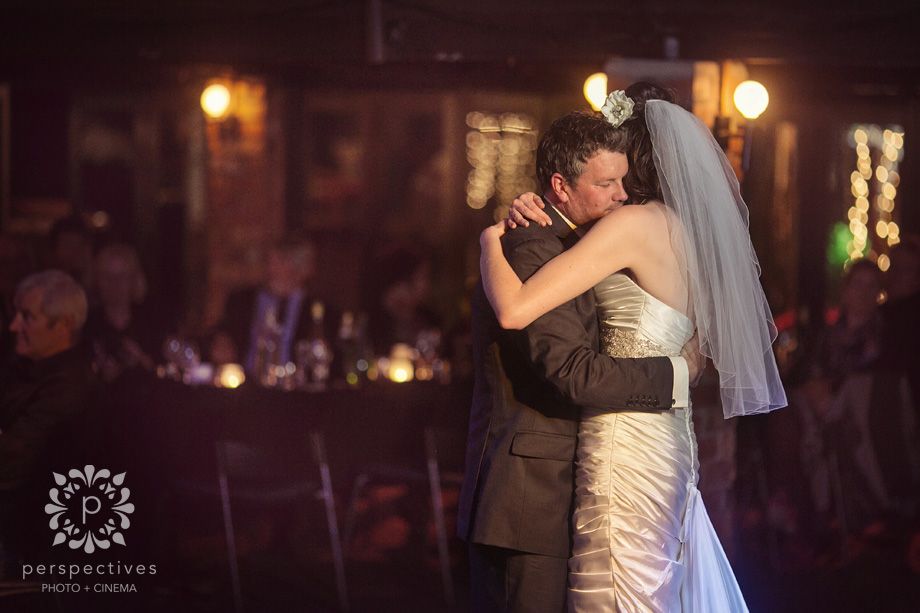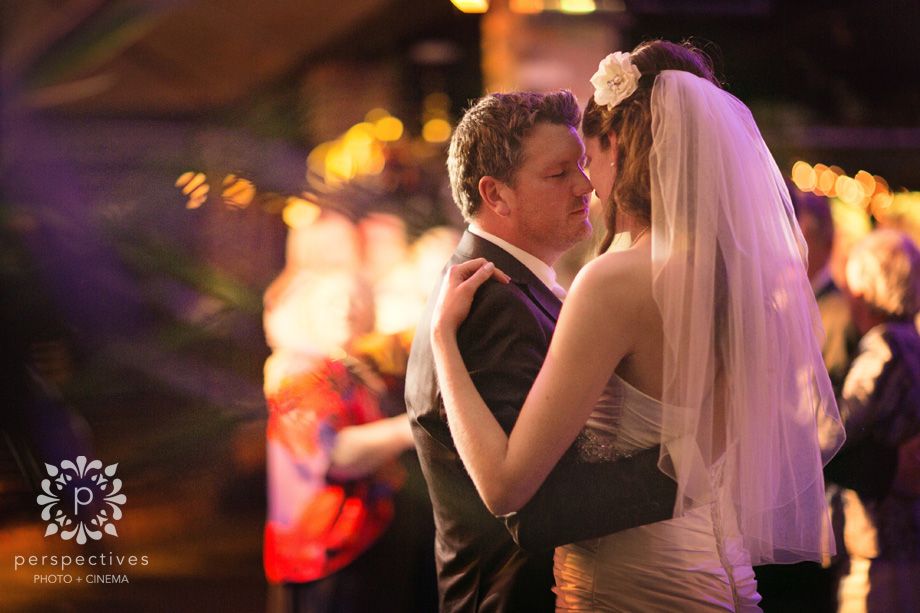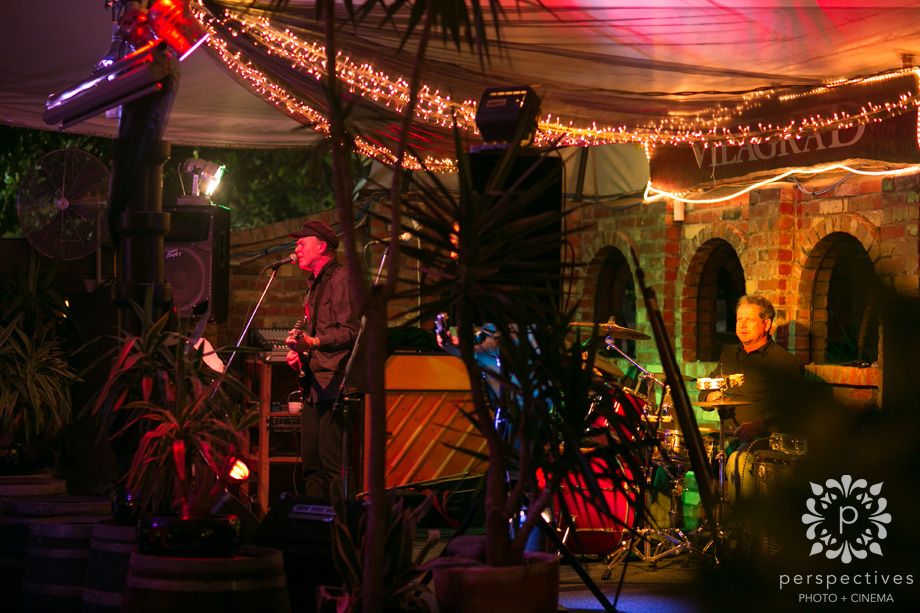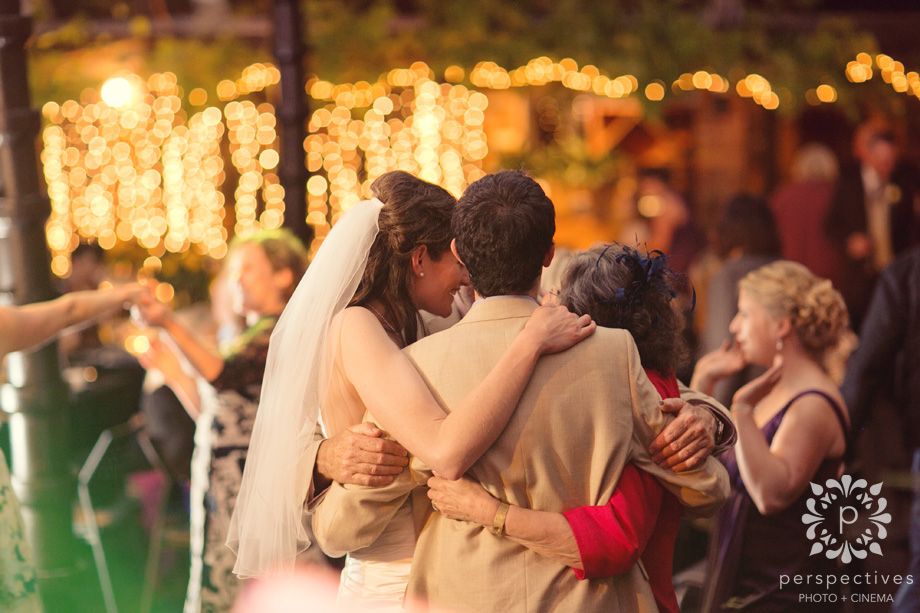 After shooting on the dancefloor for a while, it was time for us to pack up & head home.
We decided that before we left, we'd love to create one final, epic shot. We did a few circles around the room, testing various ideas on each other – so that when we finally did grab Paul & Philly, it was only for 2 minutes.
We commandeered a table, and stocked it up with candles from about 3 other tables. They provide a beautiful warm setting for these last couple of shots.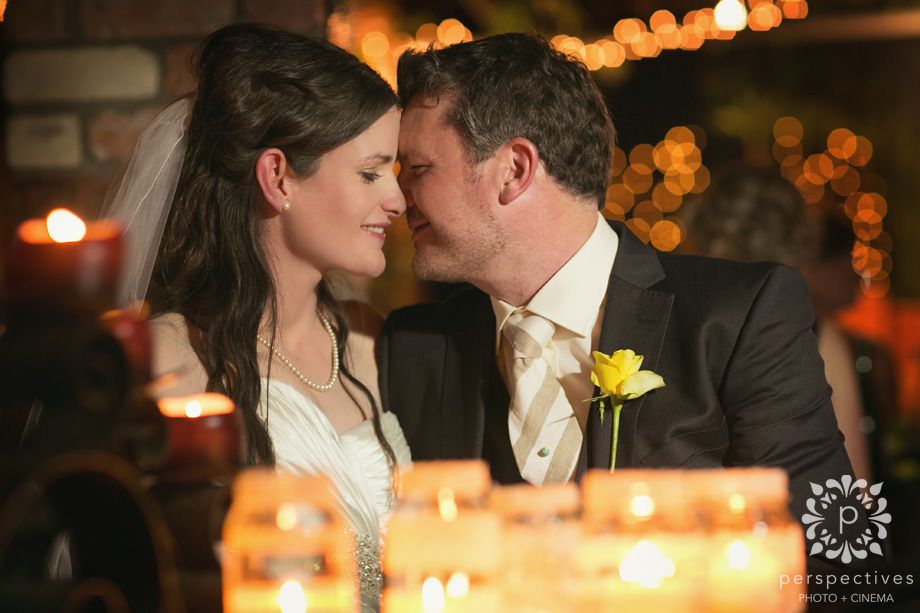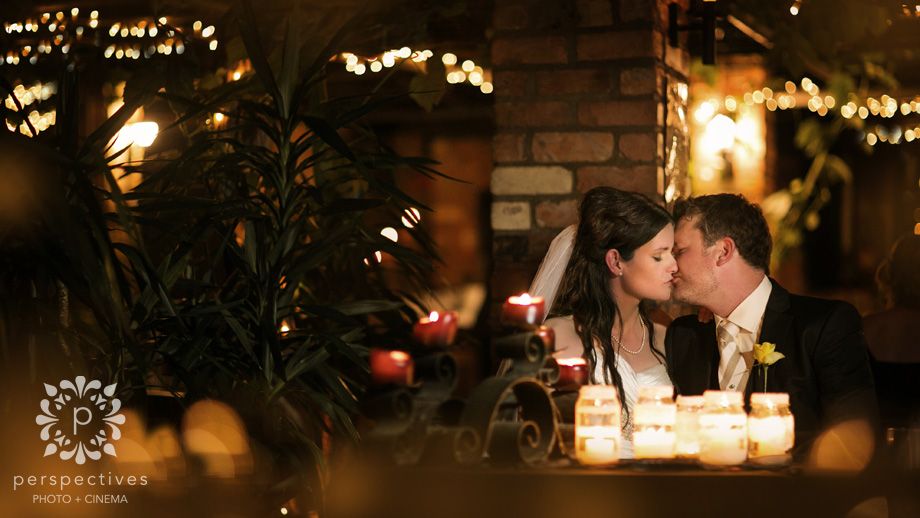 Paul & Philly – what more can we say?
You guys were incredible. It was such an honour to capture your wedding day. We hope you'll enjoy these photos for many, many years.
Isaac & Amber.
PS – If you've enjoyed these photos – head along and 'like' our Perspectives Photo + Cinema Facebook Page – where you can stay updated with our latest fav photos, and cinematic wedding films.