The Dunes Matarangi wedding photos – Katie + Bert
Katie & Bert's wedding at The Dunes Golf Resort in Matarangi was the essence of a kiwi beach wedding. Stunning blue skies all day long. Some golf in the morning, a swim, and ceremony on the rolling dunes overlooking the beach. Drinks in the shade in the afternoon, followed by an awesome indoor / outdoor reception setup, and a perfect sunset. Photographed by Isaac & Mat.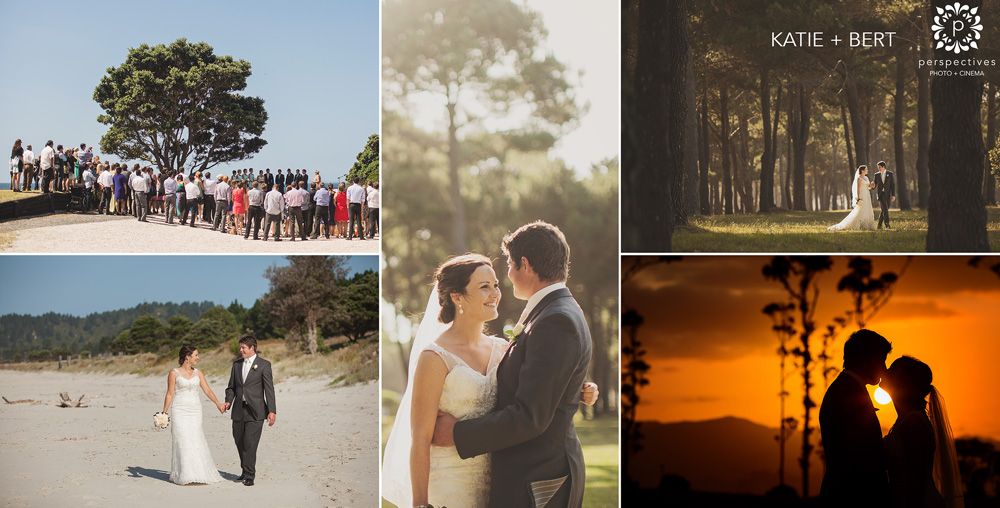 When Mat & I left Auckland early morning on the wedding day, we had plenty of time up our sleeves to spend location scouting, looking around at all Matarangi has to offer (we've shot there a few times – so we know some awesome spots)… but in the end, the part we loved the most was right where they had the ceremony, where the pines of the golf course meet the beach. The late afternoon sunlight streamed through just perfectly – and we really wanted to hit a nice balance of ensuring plenty of photos, while not keeping Katie & Bert away from their guests for too long.
When we arrived to kick off the coverage, the boys were whacking golf balls into the lake, while the girls relaxed and were pampered in their chalet.
Riding down to the ceremony in golf carts was the designated mode of transport – we're actually considering working the need for golf carts into our wedding contract now… riding around in them for the location shoot, easily getting from one spot to the next, without needing to physically lug our gear around – yes please!
After some really heartfelt speeches, we glanced outside and saw the sunset really looking awesome. Typically, this was right in the middle of Katie & Bert's main meal… we decided to ask anyway though, and they were quick to decide to duck out quickly mid-meal for a few sunset shots – totally worth it!
The dancefloor filled up quickly after the first dance, and was totally pumping – such an epic party.
Make sure you hit the 'keep reading this post' link to see all the images.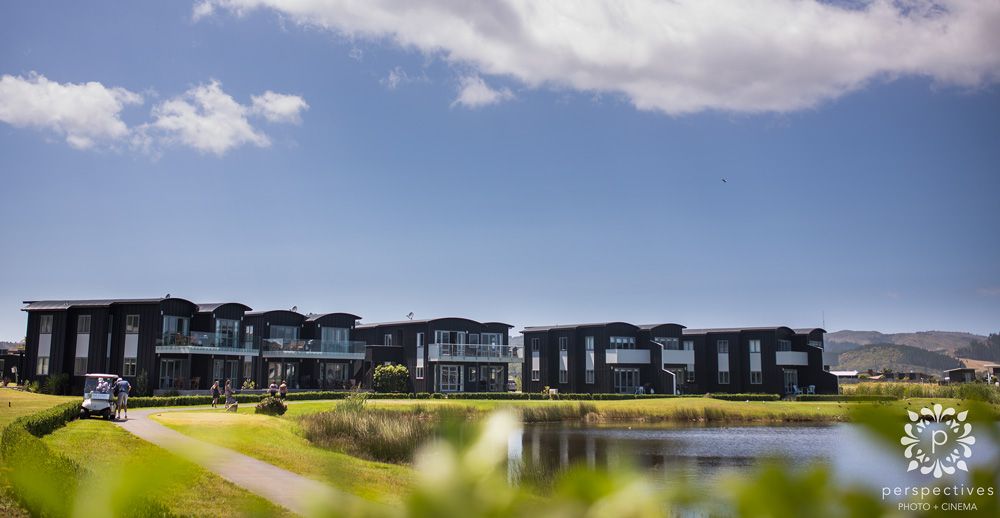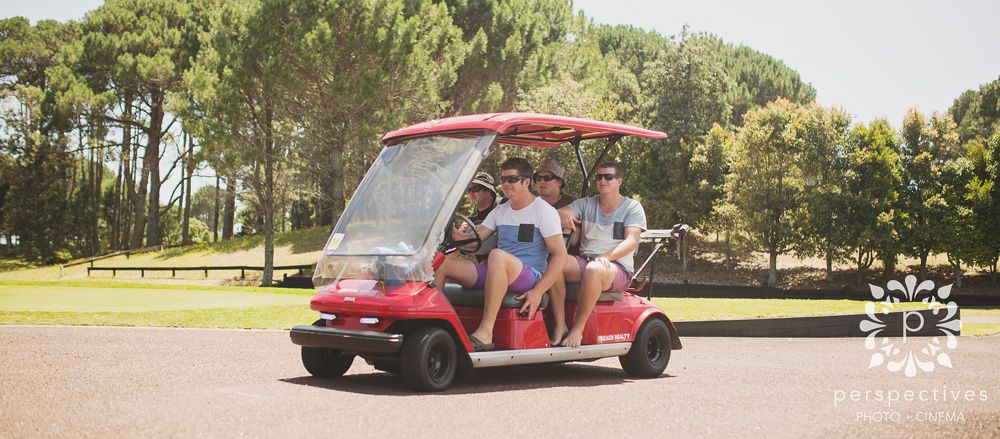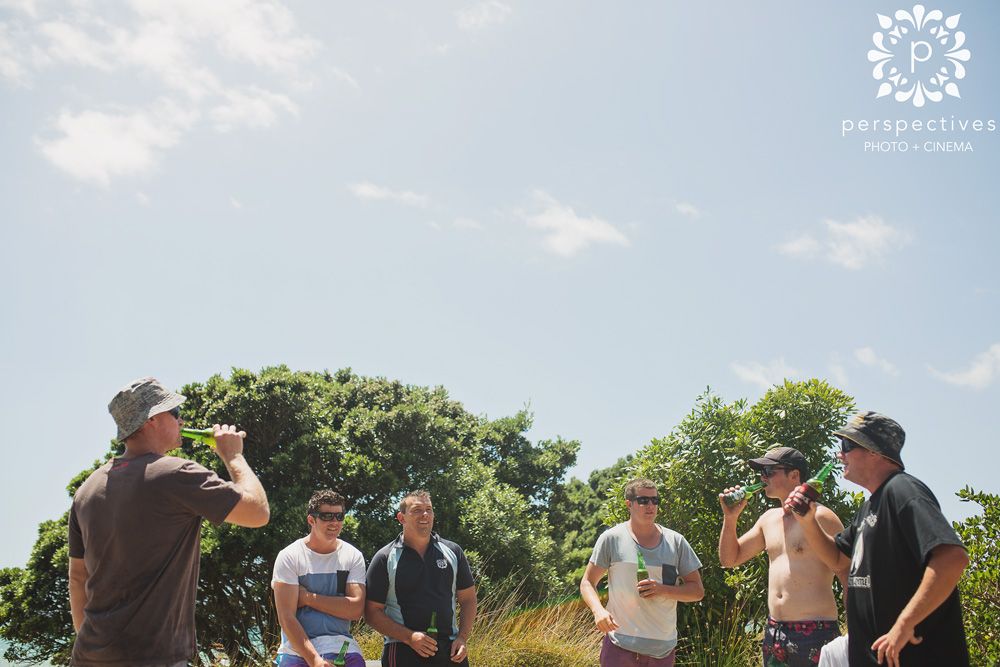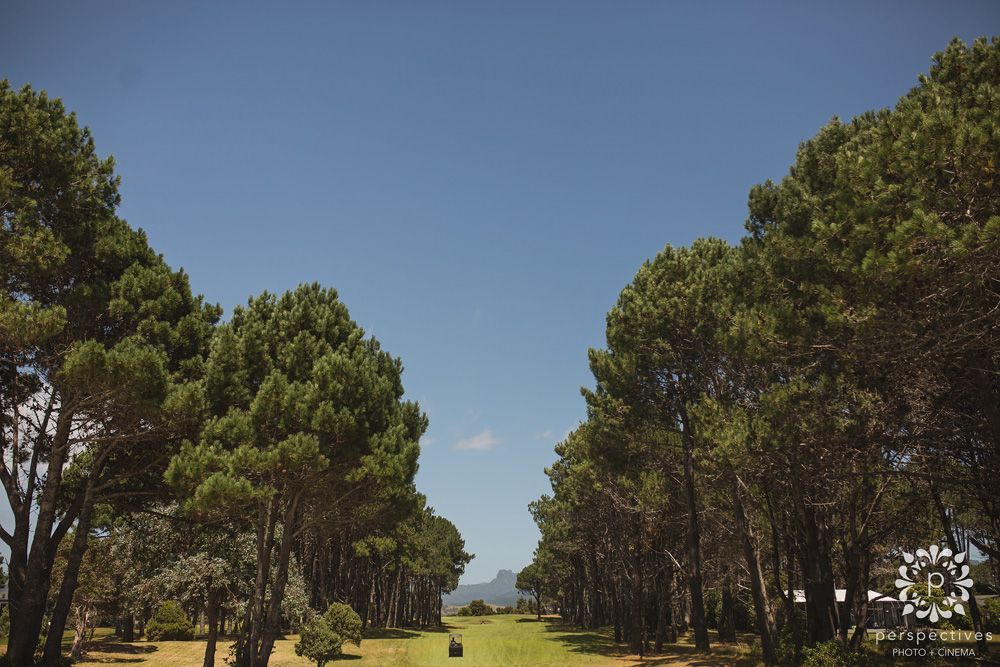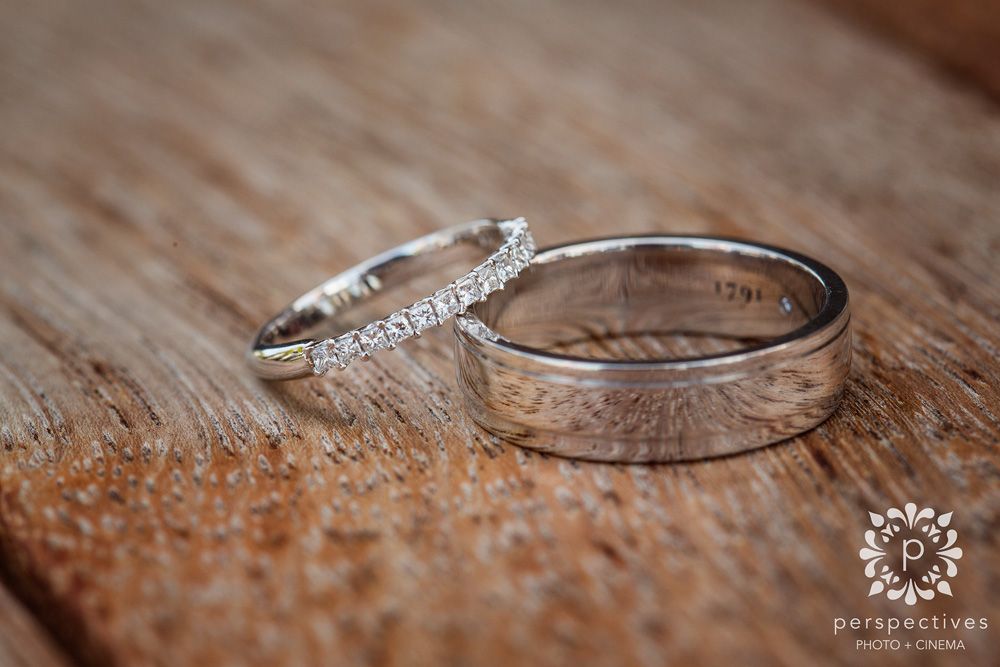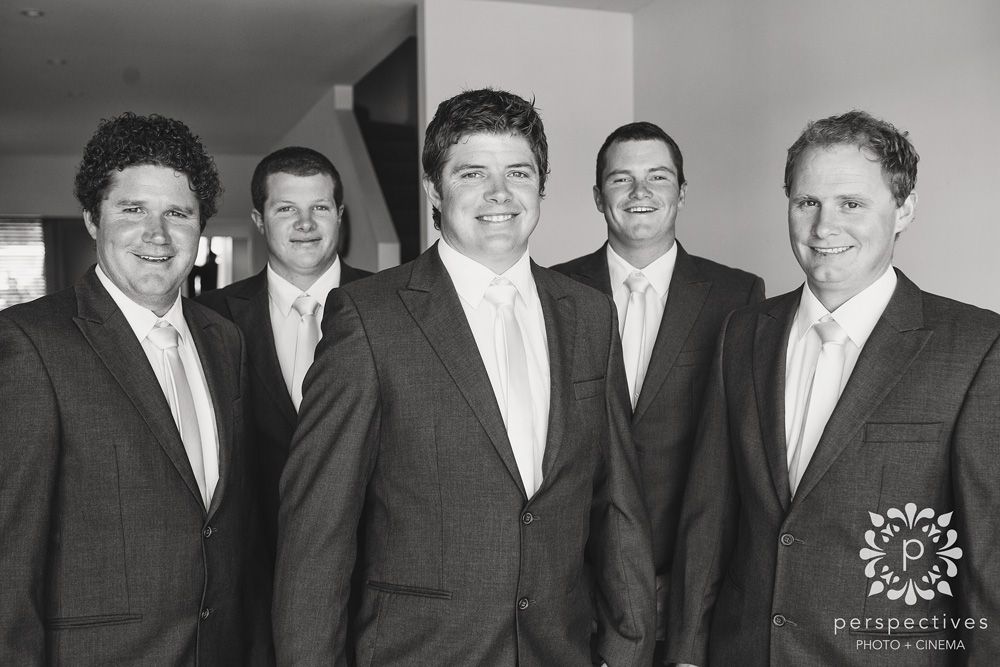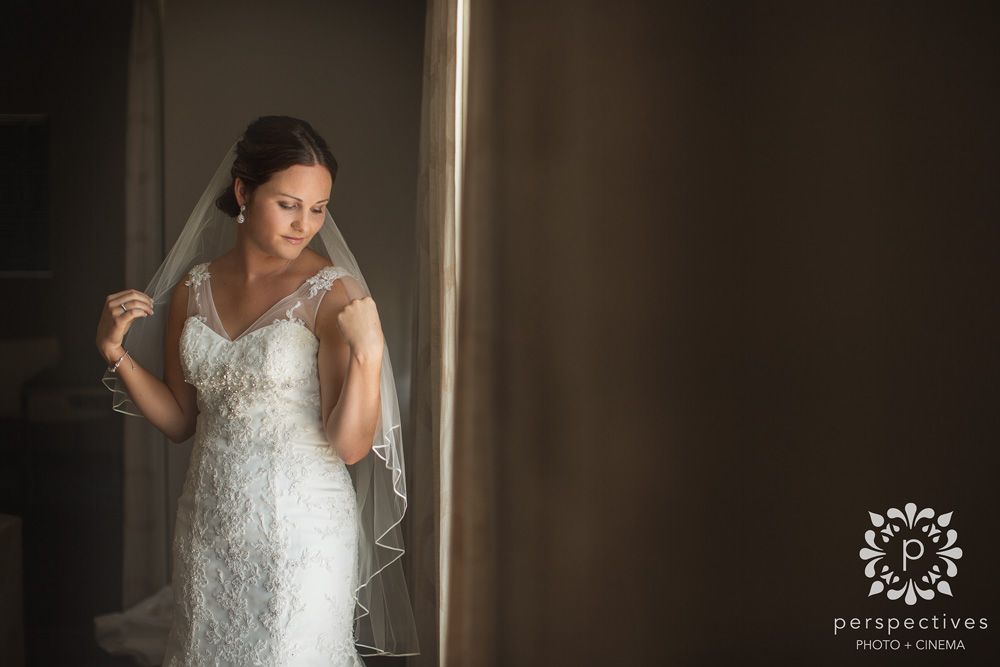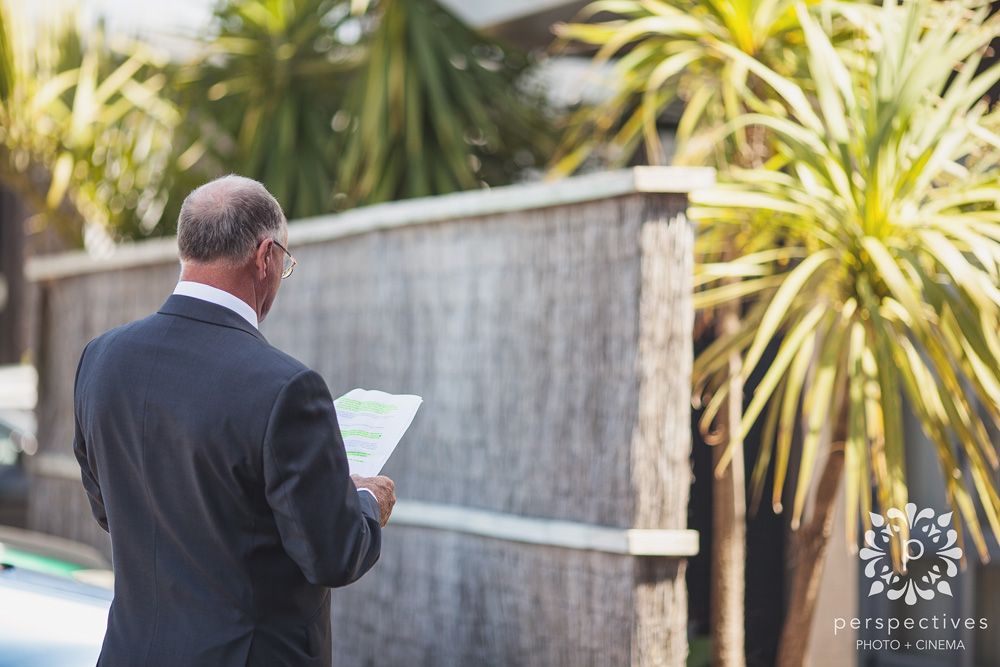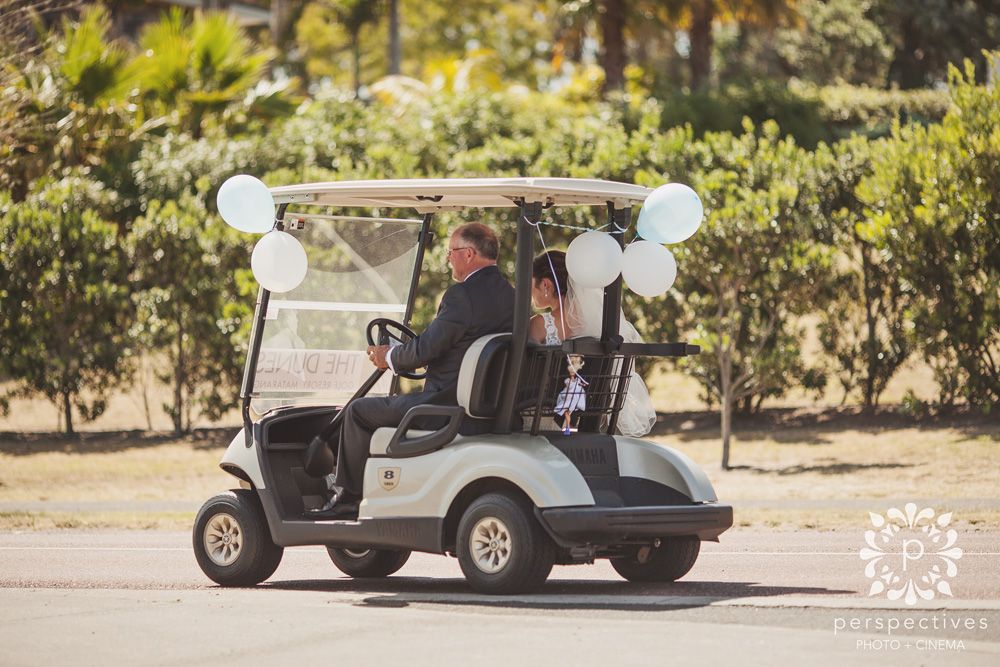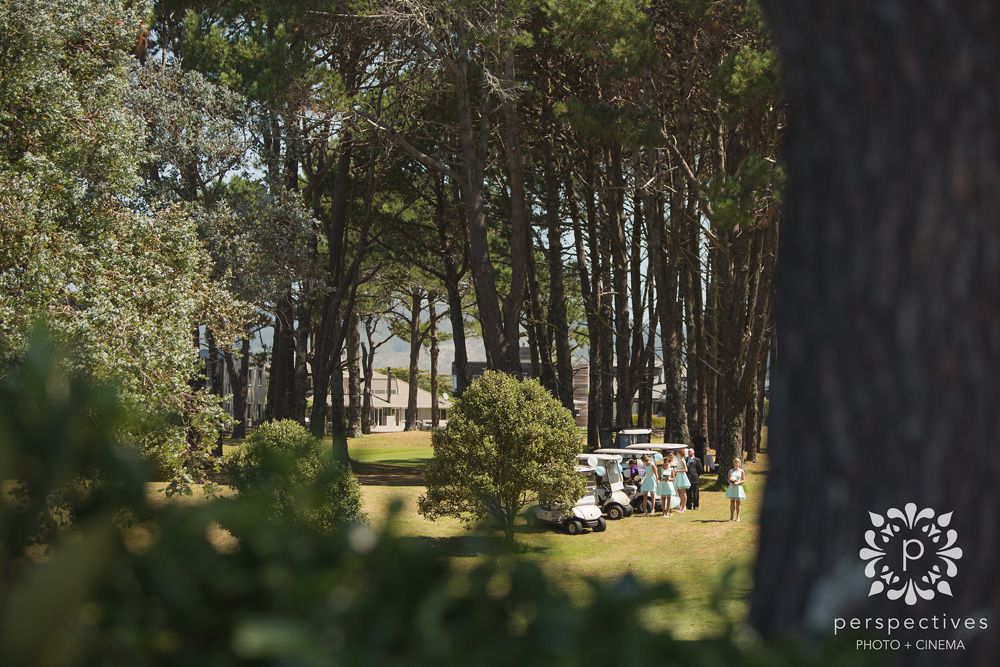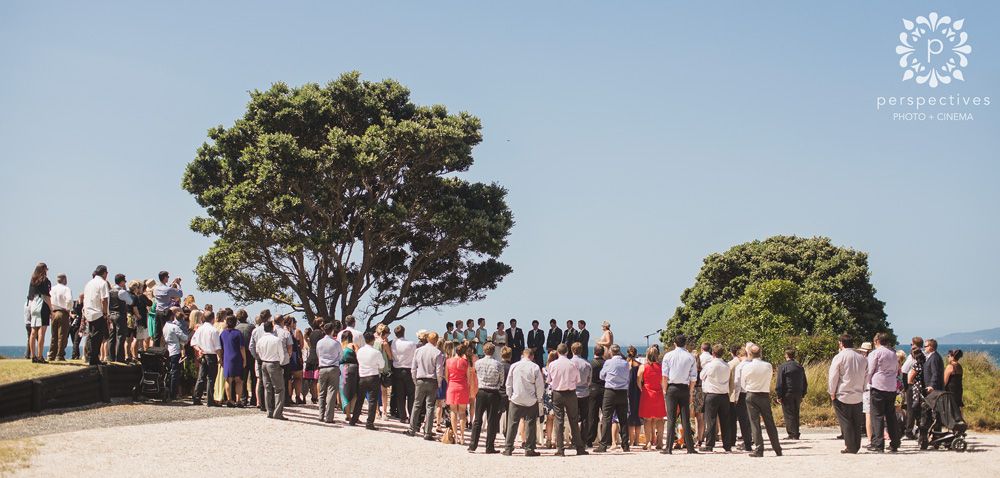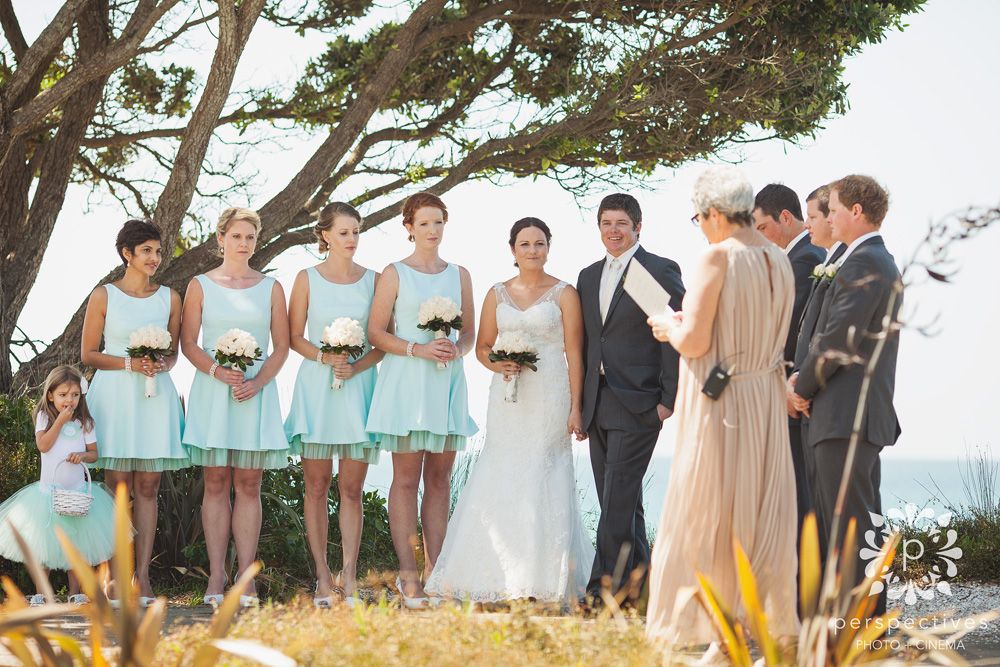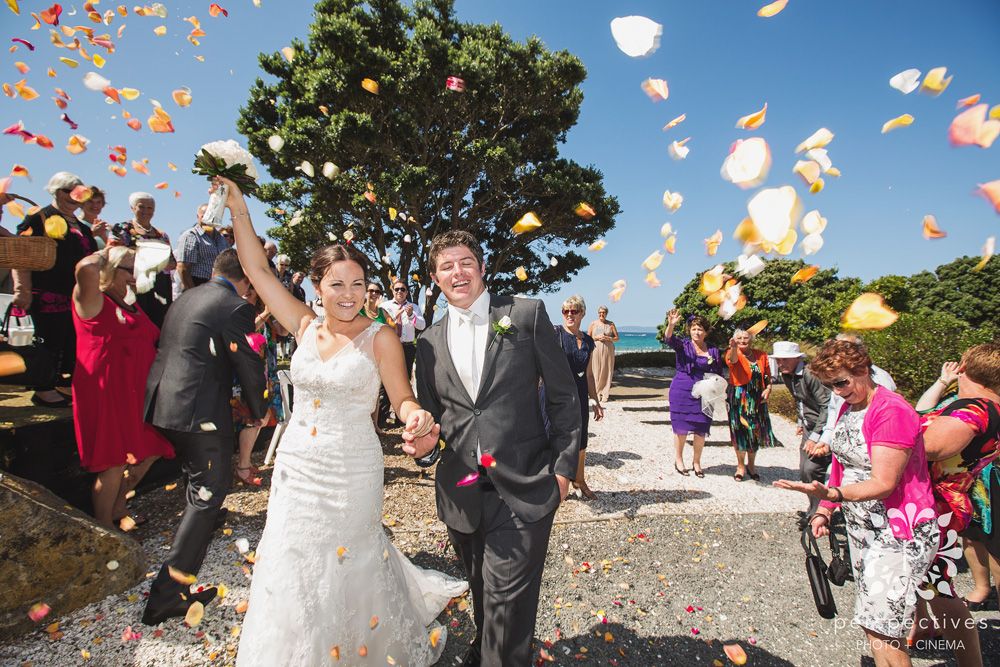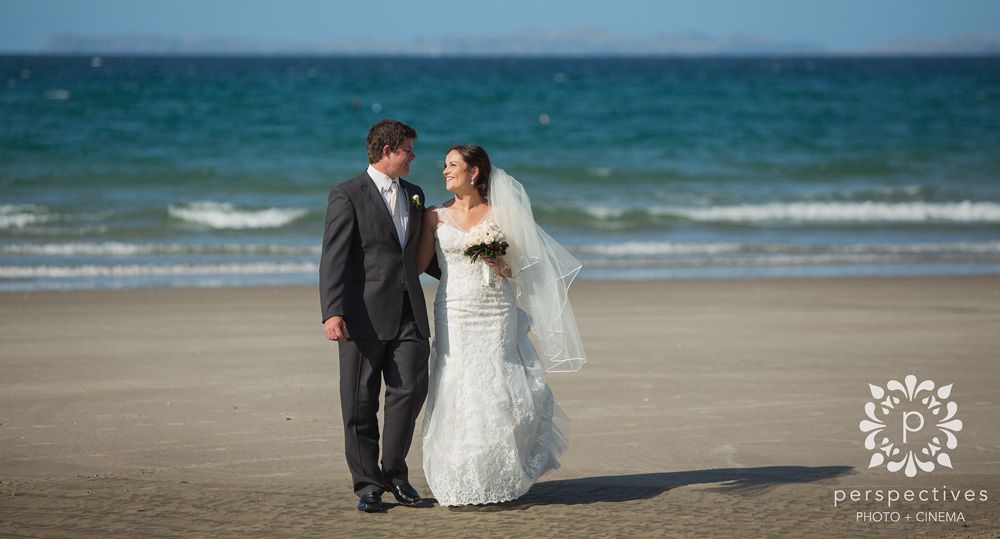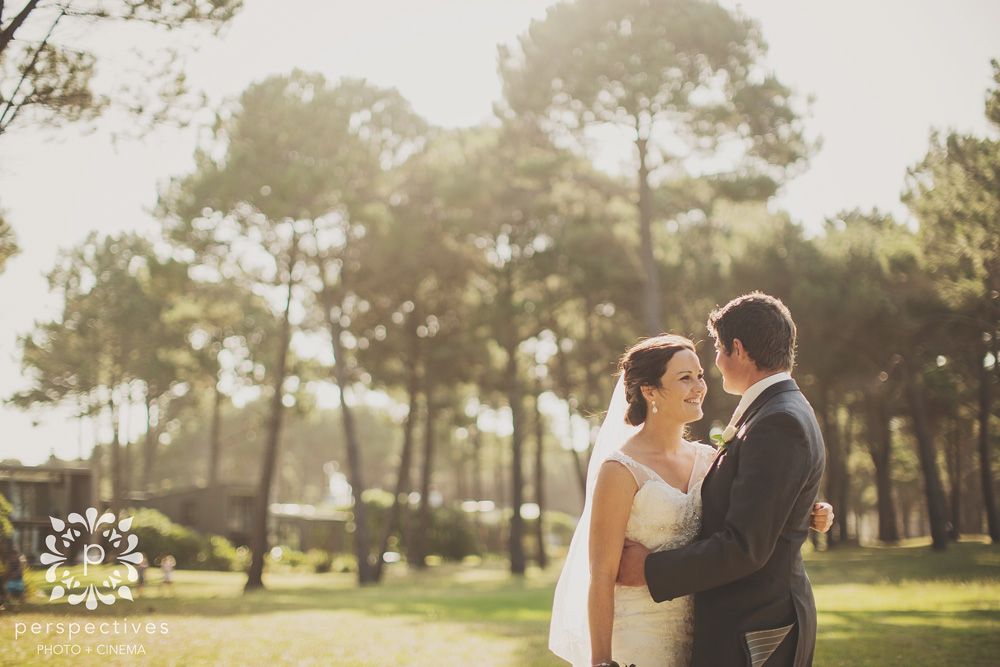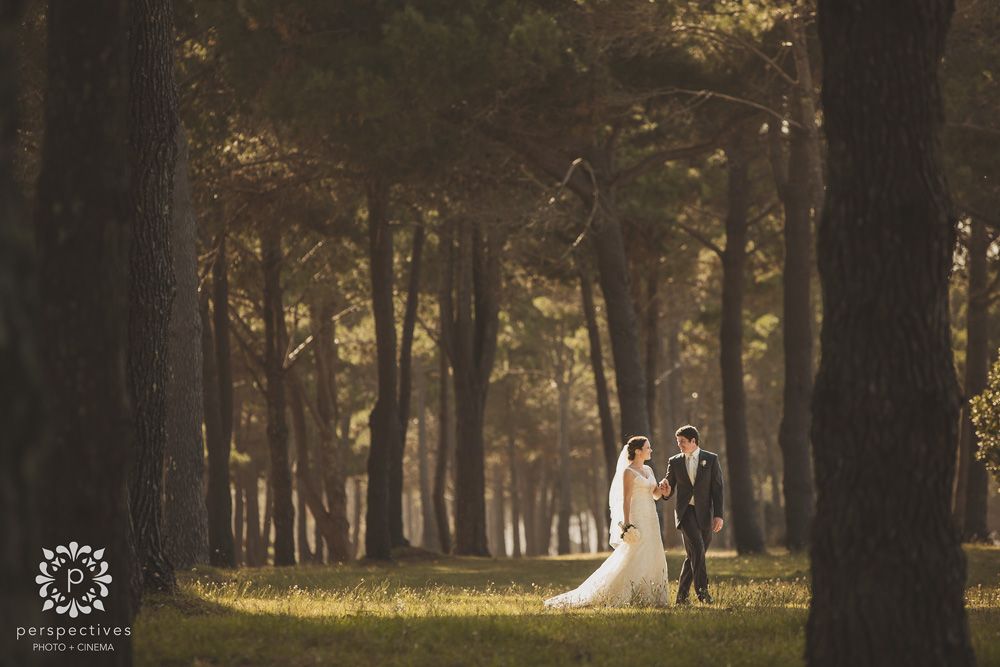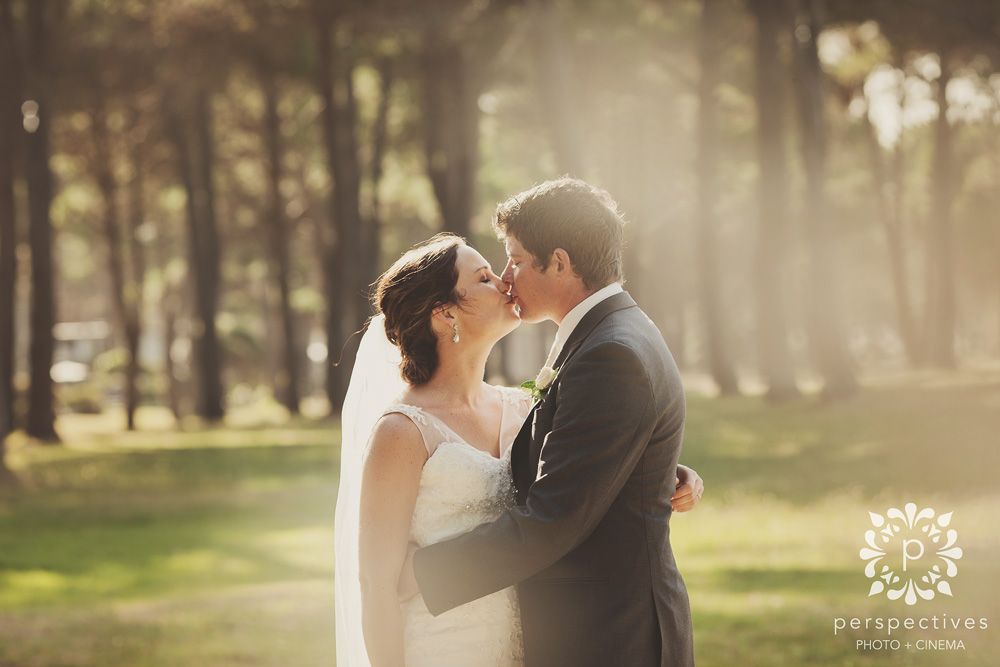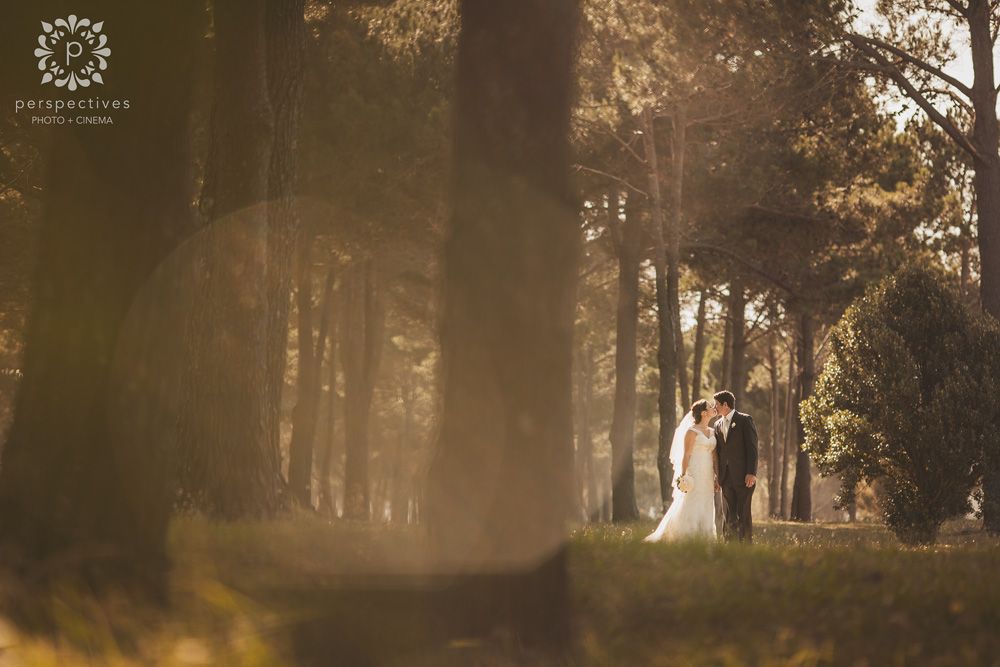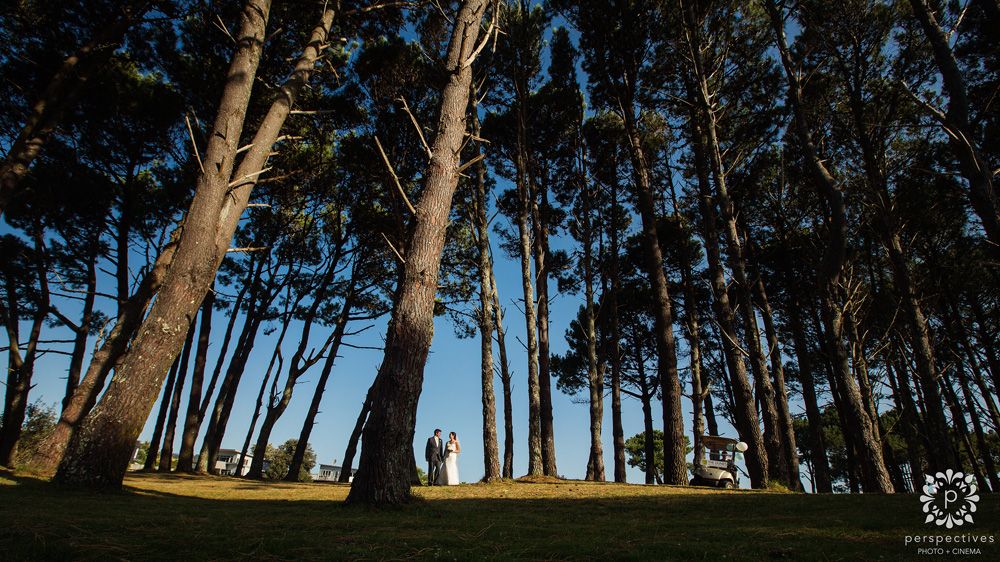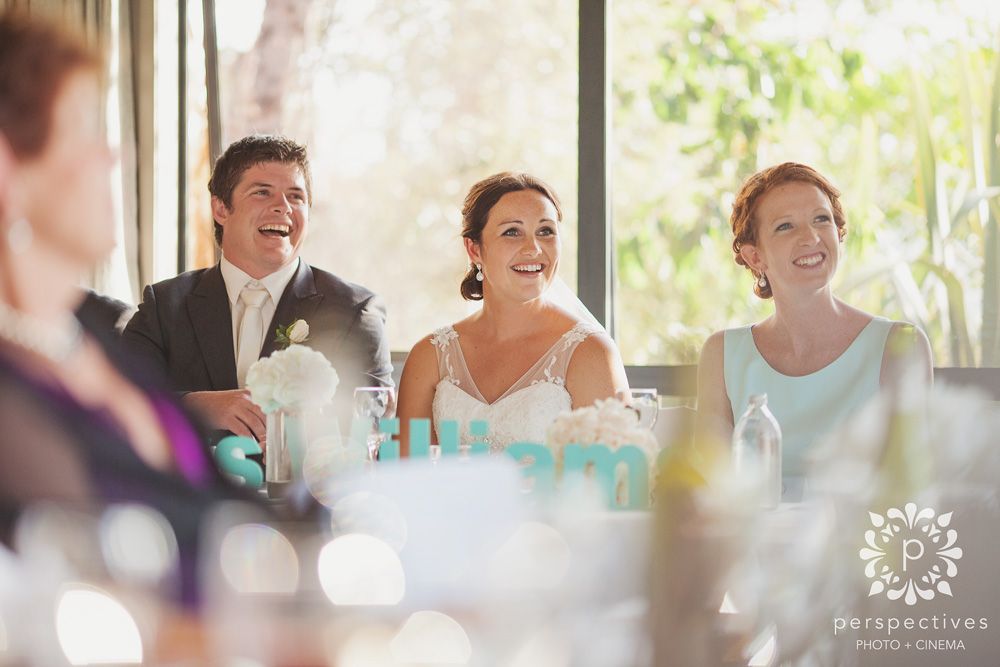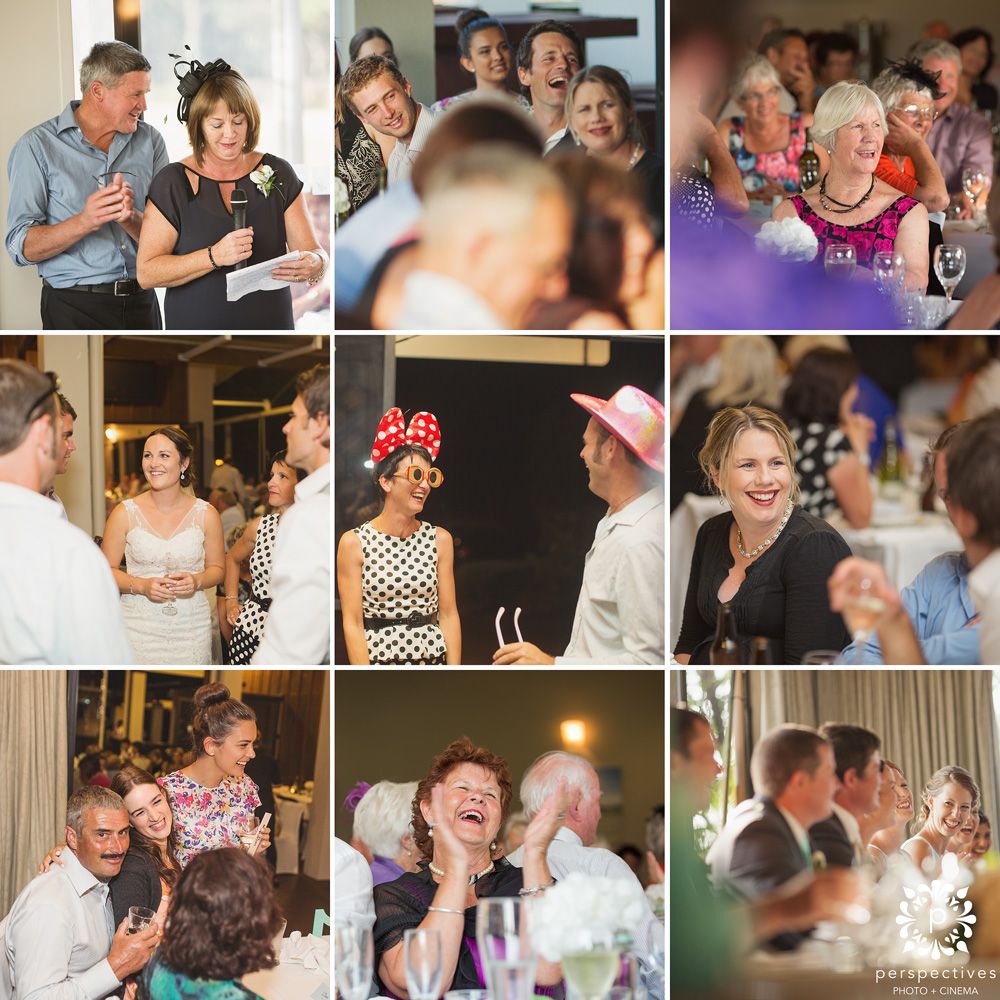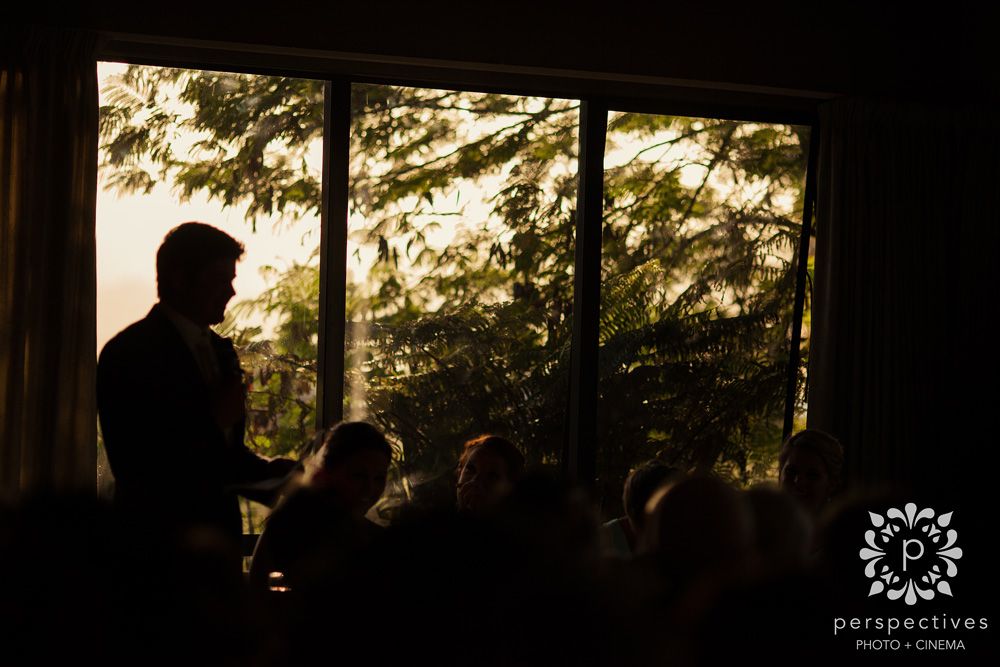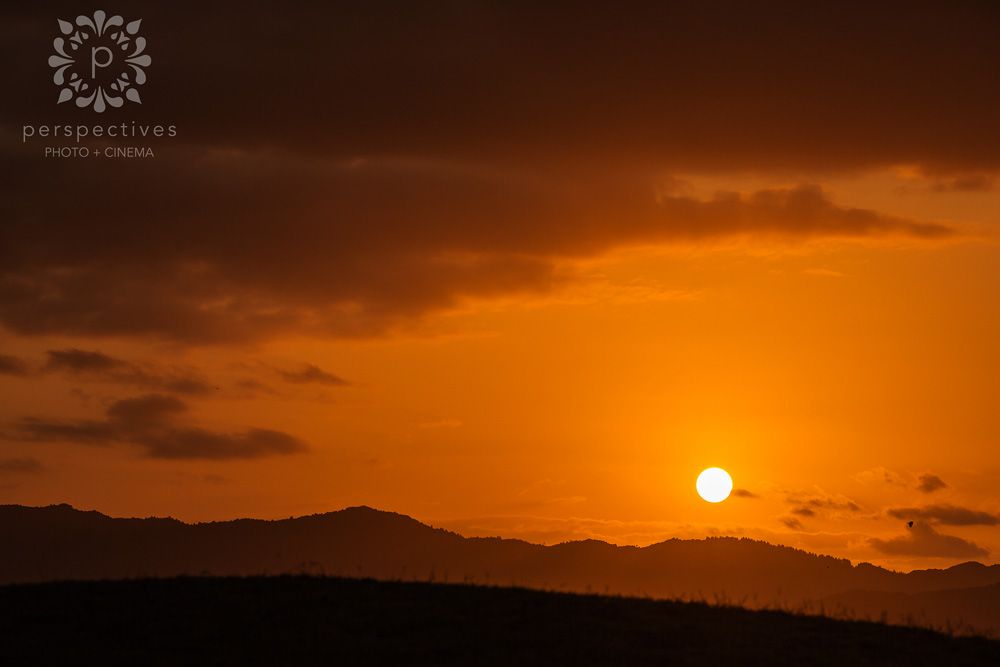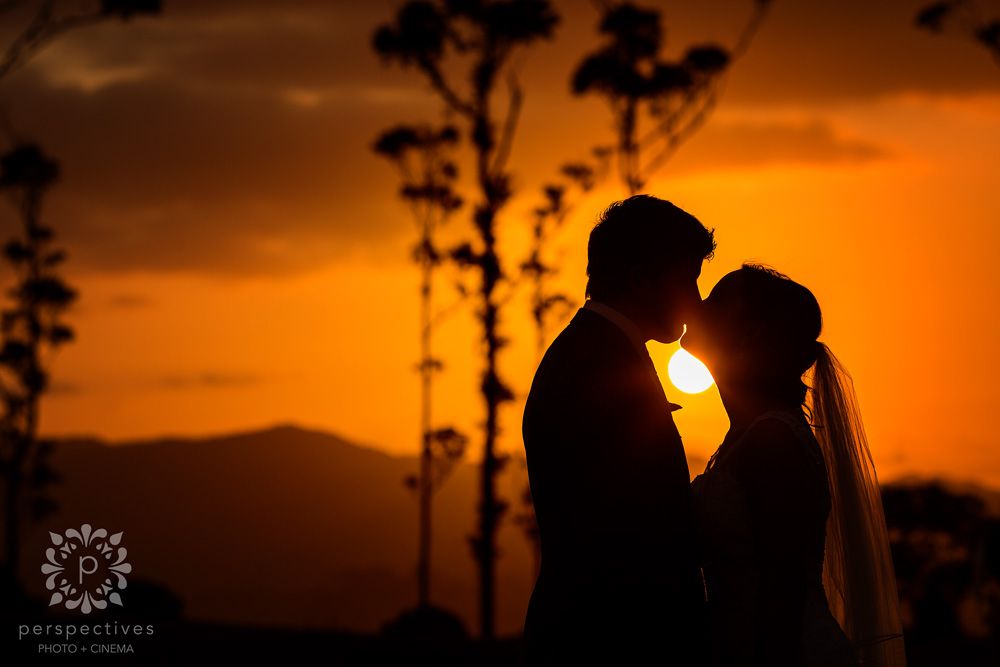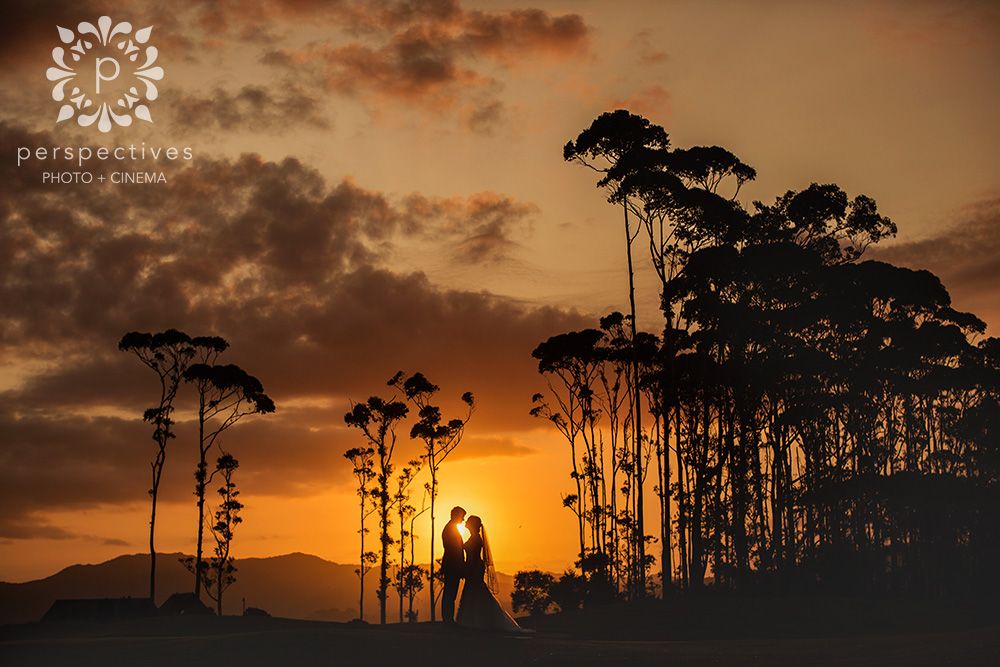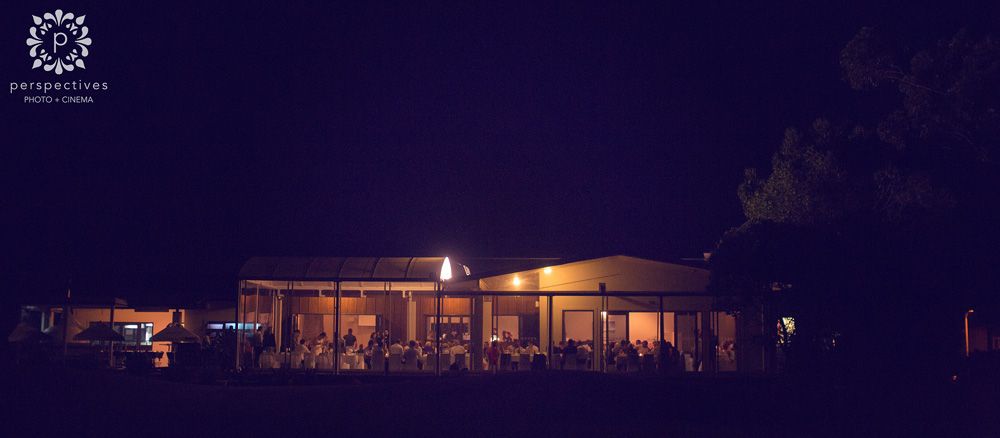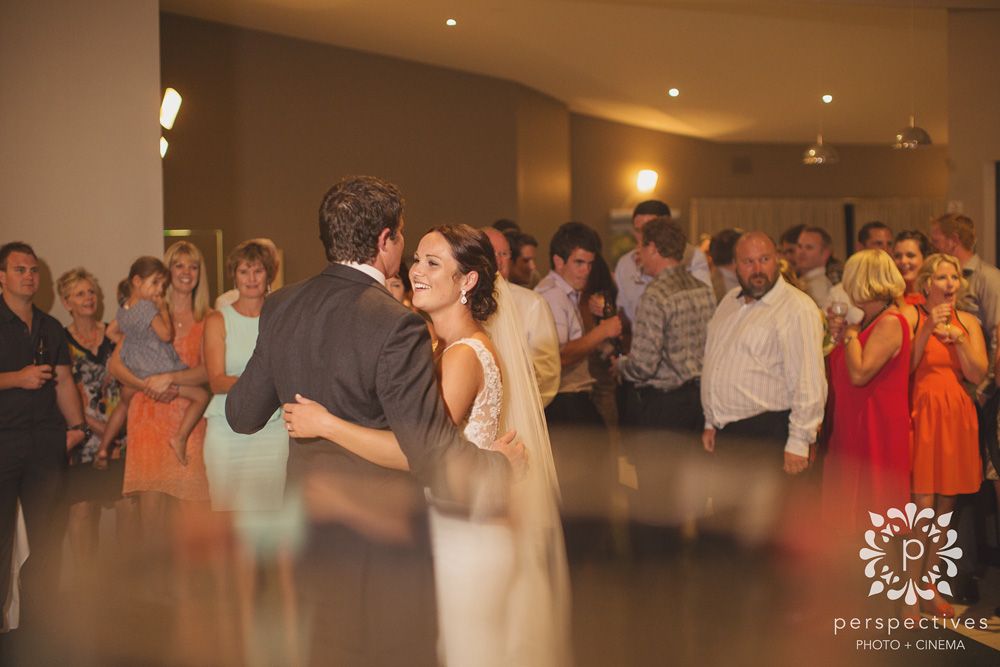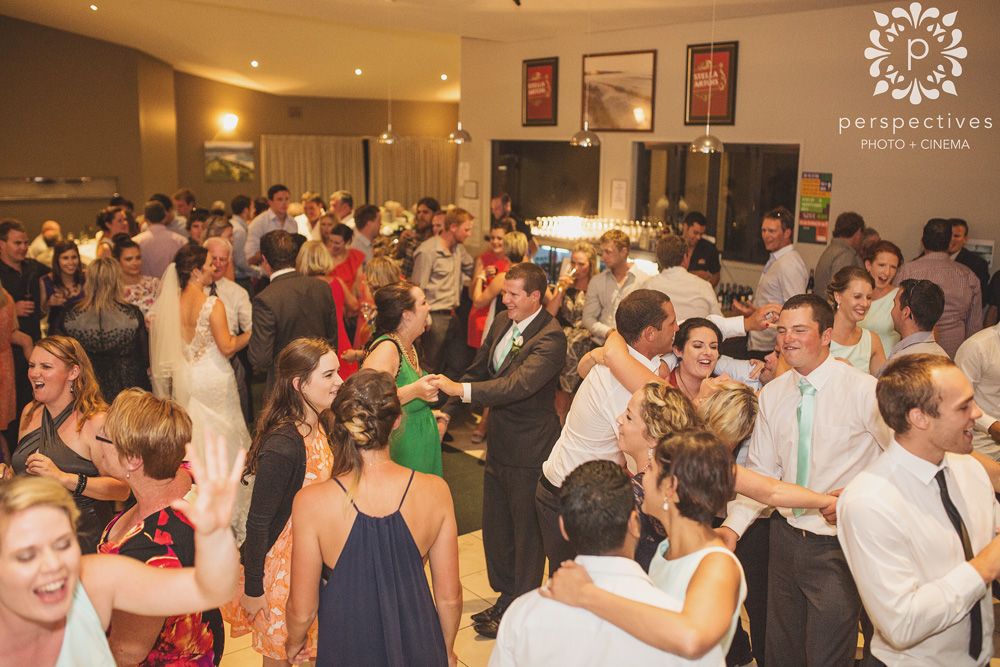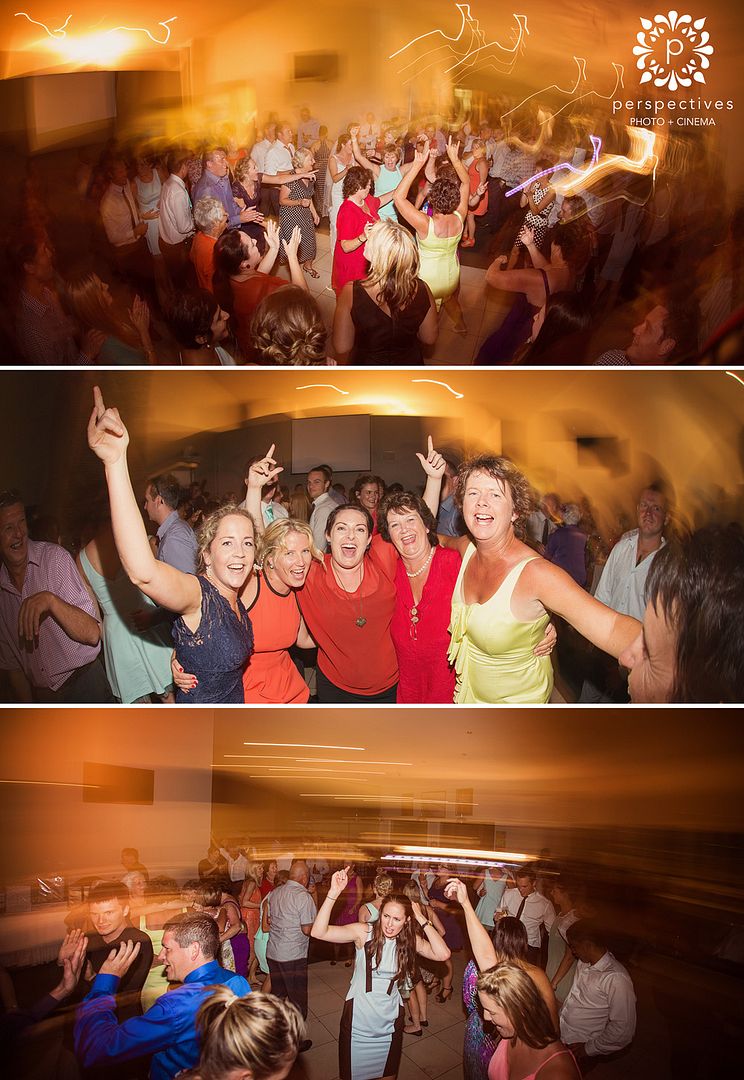 If you've enjoyed Katie & Bert's Dunes Matarangi wedding photos – let them know!! Leave a little comment in the box below with your thoughts. We love hearing what you think, too!
Also, make sure to head along and like our Perspectives Photo + Cinema Facebook Page – where you can stay updated with all our latest work.
If you're looking for more Coromandel wedding photos inspiration, check out Rach & Trent's 3 day festival wedding at Waikawau Bay.
Until next time,
Isaac & Mat.