Sarnia Park Cherry Blossom Wedding Photos – Luke & Tracey's wedding!
Hi guys,
We've just finished all of Luke & Tracey's editing… so it's time to share a few more images from their stunning wedding day!
The forecast was for rain… so we spent our location scout finding some awesome little sheltered locations, including a beautiful quaint bookstore. It didn't actually rain on the day, but we decided to head there anyway and make use of it!
We also got to play with those gorgeous blossoms. Sarnia Park in springtime is truly one of the most incredible locations we've ever, ever come across.
Luke & Tracey had a beautiful wedding focused on 'upcycling' – including Tracey's designer wedding gown which she purchased 2nd hand, and added a stunning lace back to. The reception details echoed this theme – rustic & natural. It was our first time seeing this room used for a reception, and with the warmth of the fireplace – it made for such a perfect setting.
The dramatic, stormy skies – while not raining – certainly provided their fair share of epicness – love the lake shots with the clouds rolling by.
So without further ado – here's a few more images from Luke & Tracey's wedding day. We hope you enjoy them as much as we enjoyed capturing (and creating) them!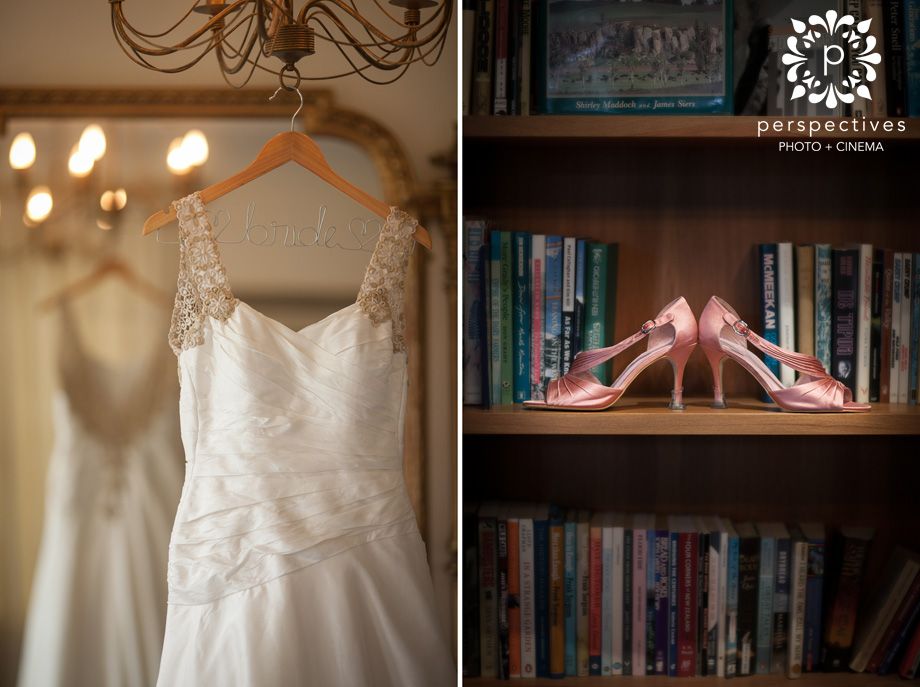 To see many, many more images from this gorgeous wedding – click the 'keep reading' link below 🙂