Matarangi wedding photos – David & AJ's sneak peek!
Hi guys,
A week ago, we headed over to beautiful Matarangi beach on the Coromandel, where we caught up with David & AJ – who had the most beautiful, intimate, and relaxed beach wedding.
David is a kiwi, and AJ is Canadian… and they flew over to NZ from their home in Canada for a small, intimate wedding with family & close friends. Round 2 is taking part in Canada soon… I wish we were able to head over & shoot that, too!
The basic premise of the wedding day was simple. 3 holiday homes. The left hand one was for the girls to get ready. The right hand one, for the boys. And the central one was where they met for the wedding.
We floated between each for some preparation shots.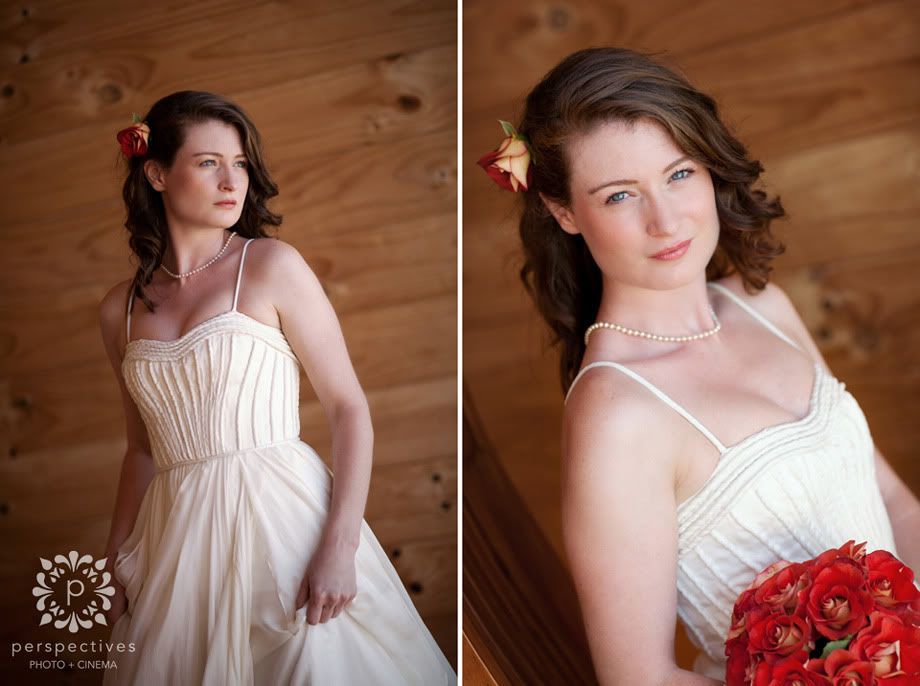 To see more photos from their gorgeous wedding day – click the 'keep reading' link below 🙂
&nbsp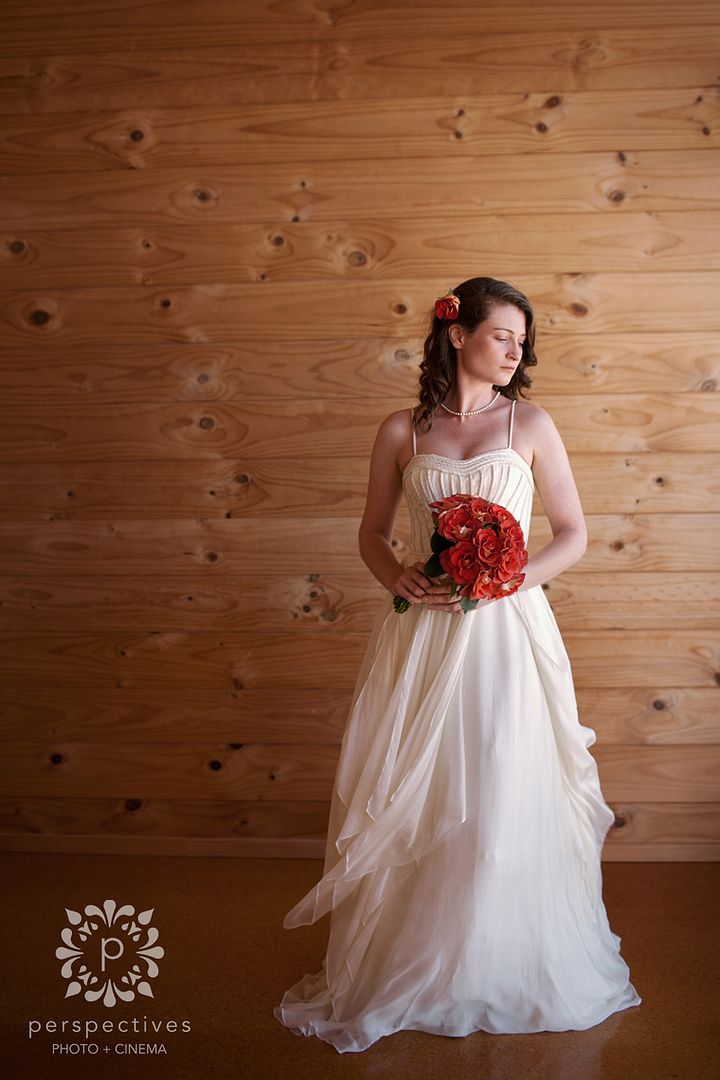 You may be wondering why these next two photos have been put together. Well, this ring had been worn by all the ladies in this picture (David's sister's in law) on their wedding days.. and it was now AJ's turn. The girls were joking that it would be at least 10 years before the ring was put to use again…. until the mum of the flowergirl quickly revised that to at least 20!

AJ – with the amazing Coromandel weather reflected in the background.
At 5pm, the boys headed down to the middle house to greet the guests as they arrived… and shortly afterwards, AJ and the girls walked down the beach from their house. I love that even without the formality of walking down the aisle, AJ and David still had their 'wow' moment.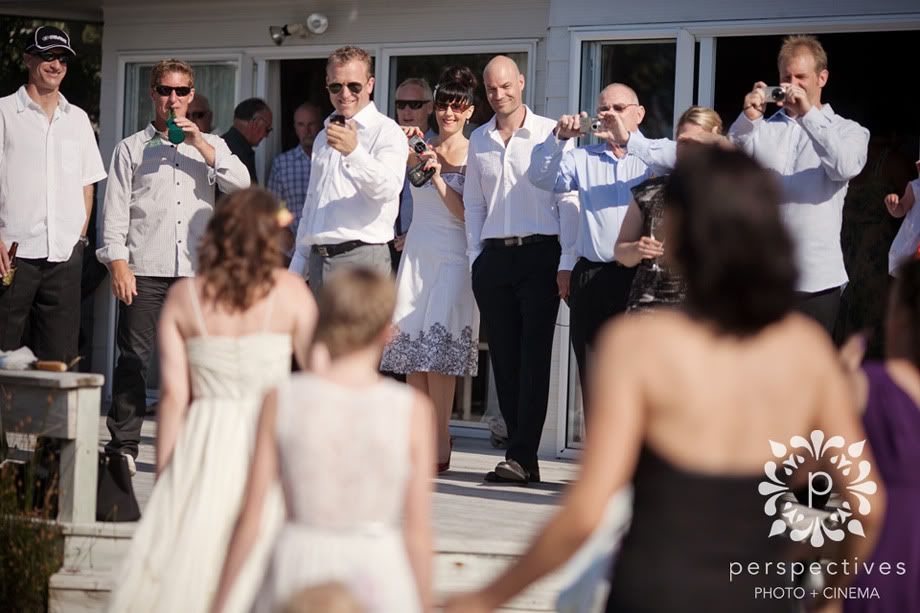 For the next hour, David & AJ just relaxed, chatted to guests, everyone enjoyed the canapes & the sunshine! It was really cool not just launching straight into the ceremony – rather, having time to catch up with people they hadn't seen for ages.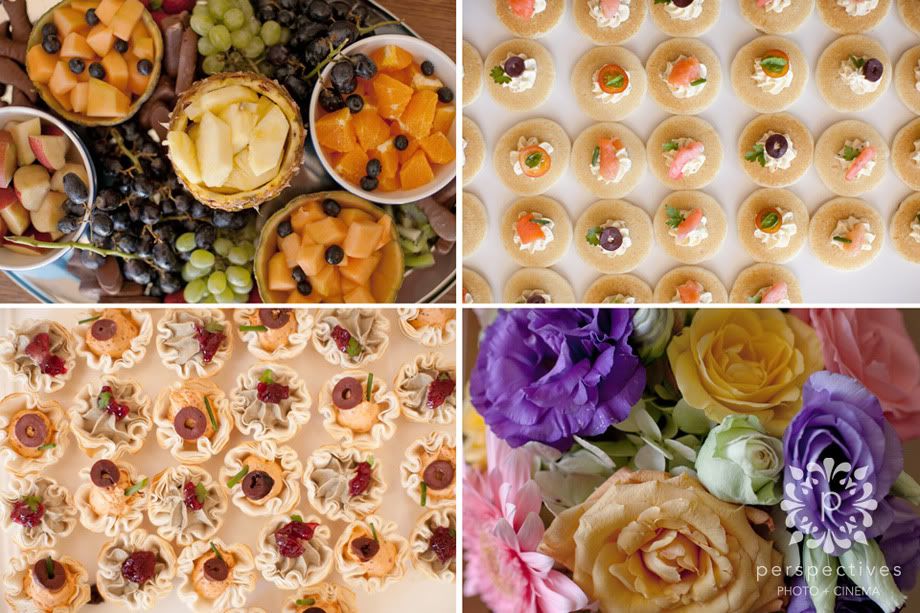 At about 6pm, they wandered over to a spot in the garden, and gave everyone a shout to gather around. This is what weddings are all about – two people declaring their commitment to one another. Perfect.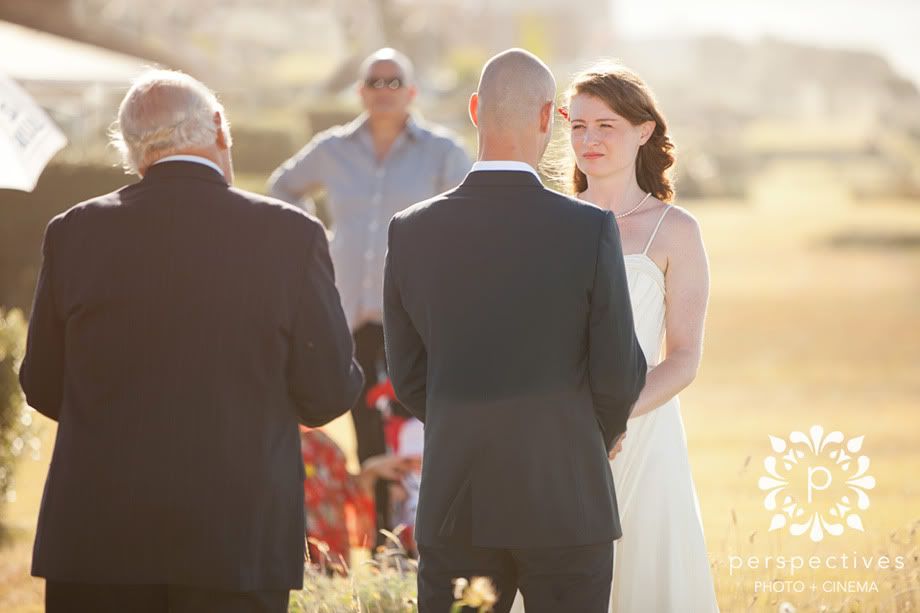 After the ceremony, Amber was down on the beach taking some gorgeous shots of AJ & David together…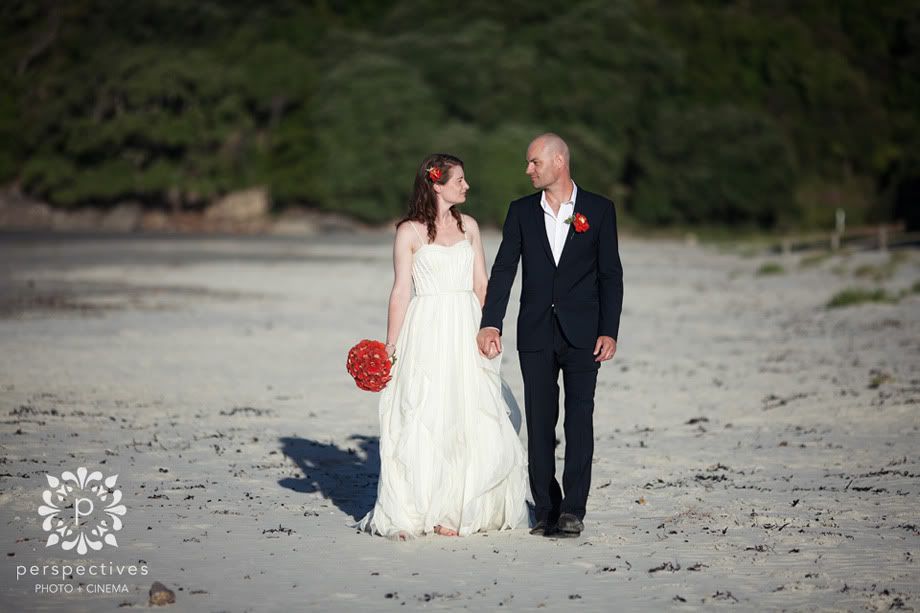 … and she was wondering where I'd disappeared to. Well.
These young guys were very nicely playing with their bubble wands.. until I came along. I managed to first convince them to have a 'who can blow the most bubbles' contest… which morphed into a bubble fight…
My attention diverted back again, we spent a couple more minutes down on the beach…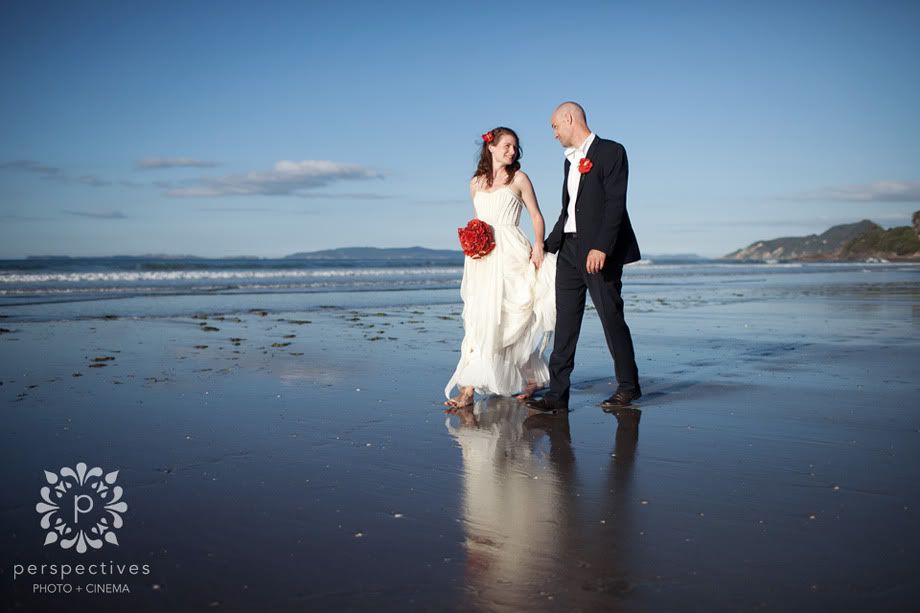 Afterwards, we went for a quick detour to a gorgeous little bay… where the late evening light was just perfect. Future brides take note! If you can schedule your photographs in the hour before sunset, it makes for the perfect lighting! For these guys, it was around 7.15 > 8pm that we did these shots.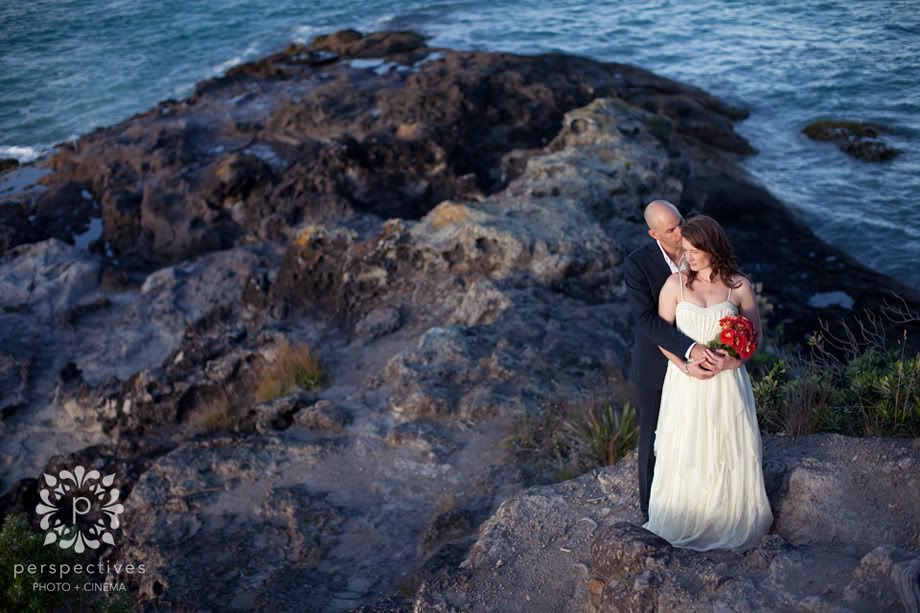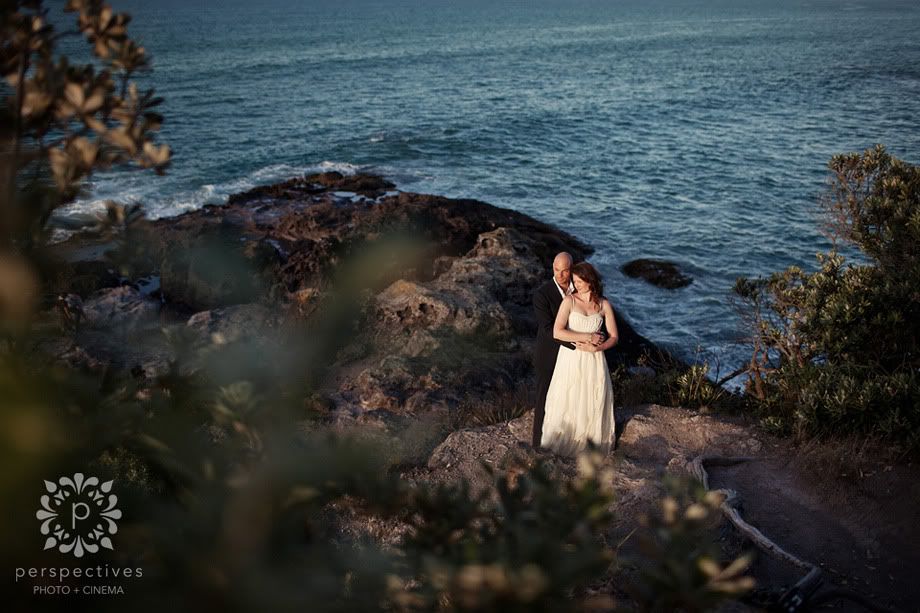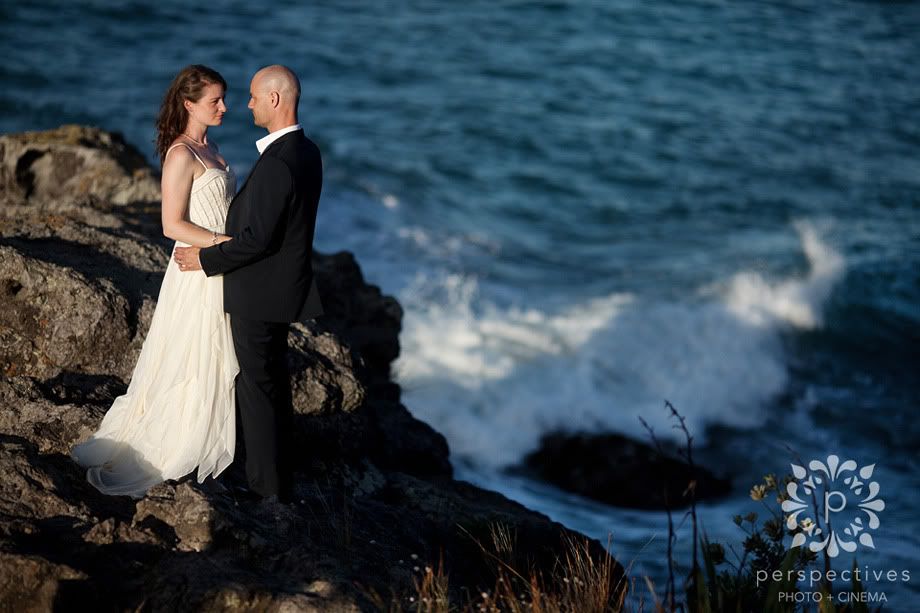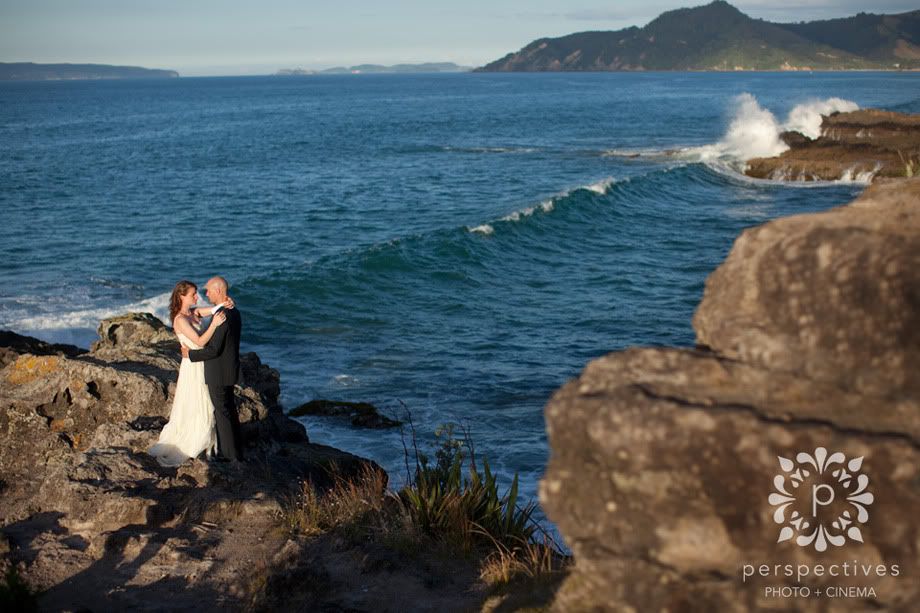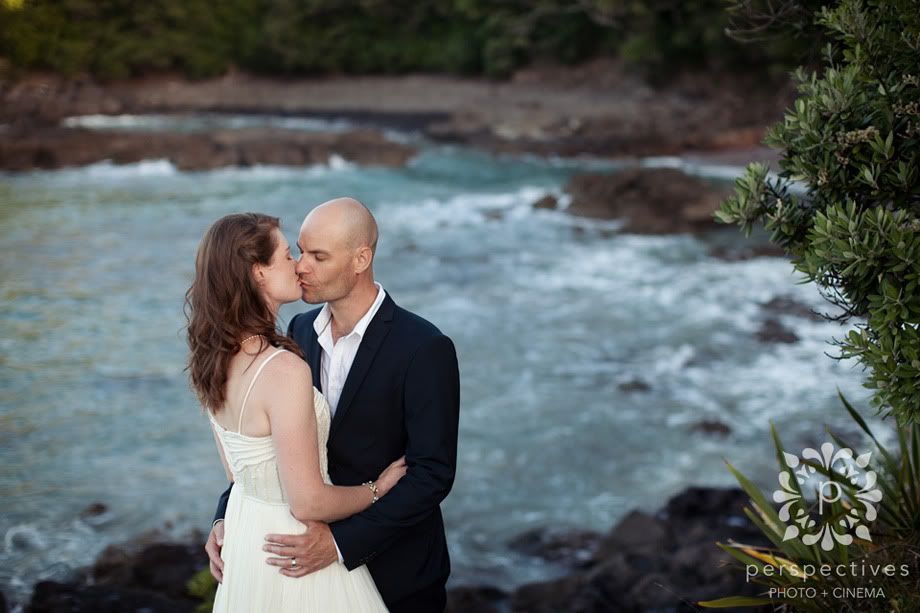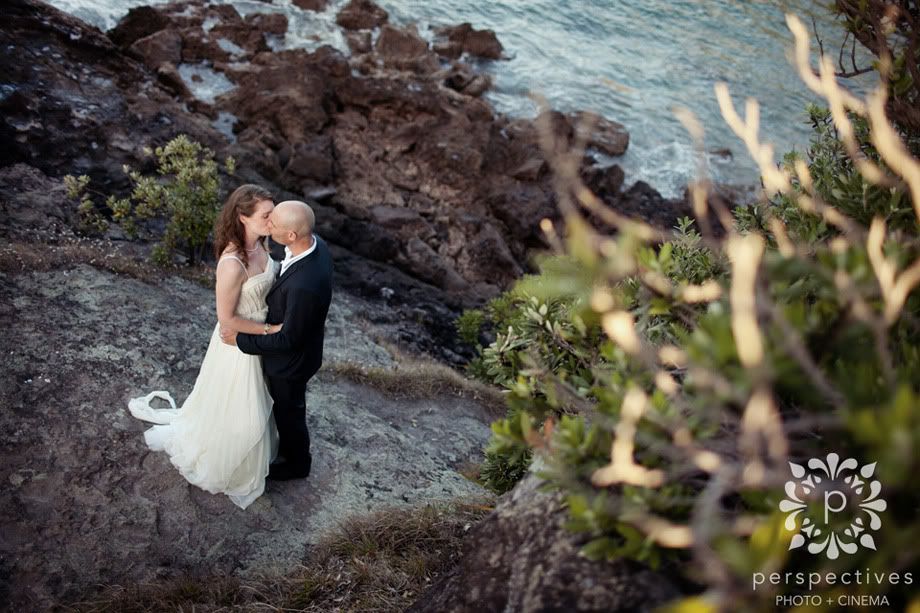 After having said 'OK – guys – one last shot, and we're all done'… about 4 times… we were walking back to the car… and said it again. How could you pass by beautiful backlit trees like these?
When we arrived back to the bach, the guests had been busy drawing in the sand.

AJ gathered the single people together on the lawn for her bouquet toss…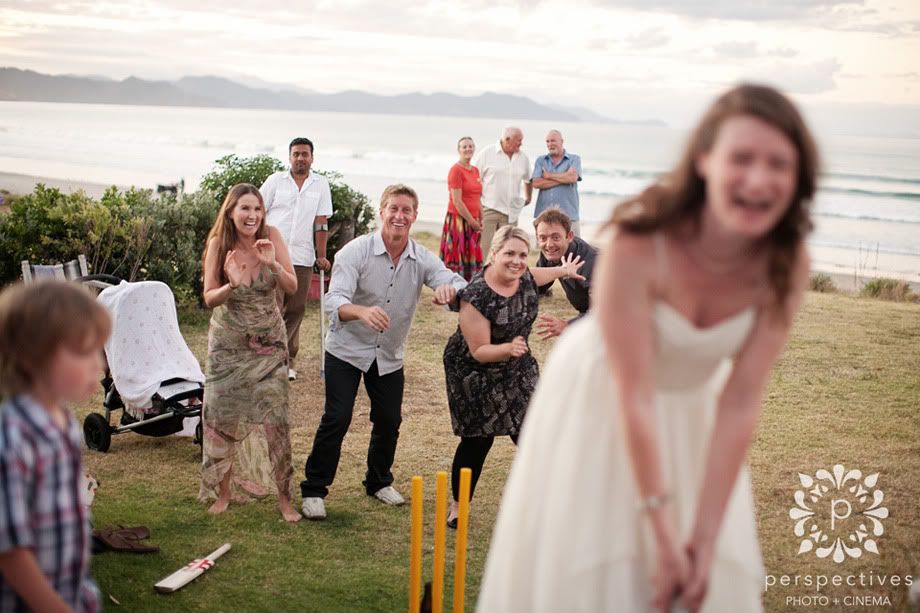 David donned his apron… and he & his brothers cooked a BBQ meal for the guests. A perfect end to an amazing wedding.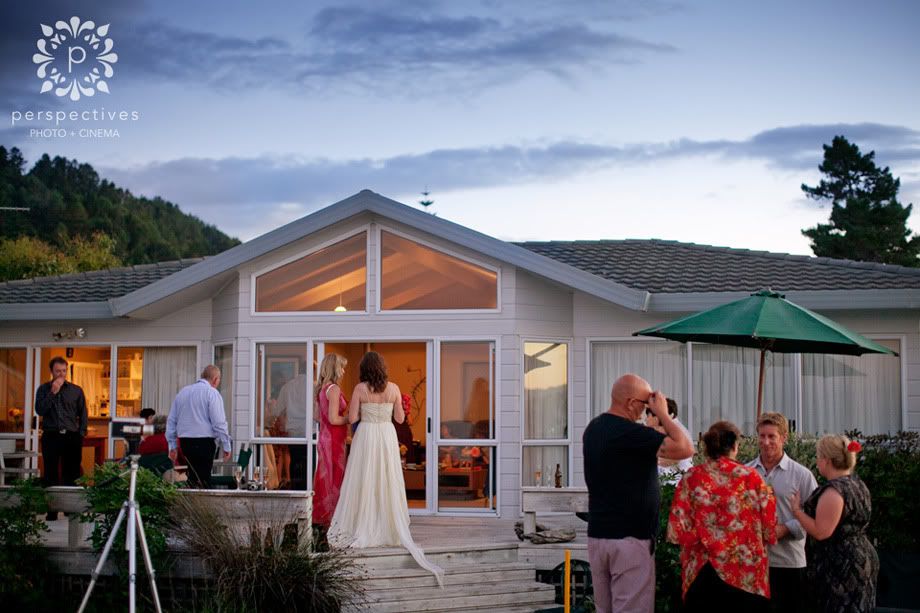 David & AJ – thank you both so much for inviting us along to share a part in your wedding day – we had such a good time, and loved your approach to everything!
If you've enjoyed these images – be sure to head along and 'like' our Perspectives Photo + Cinema Facebook Page – where you can stay updated with all our latest creations 🙂
Cheers!
Isaac + Amber.