Gracehill Wedding Photos – Josh & Sonya's sneak peek!
Hi guys 🙂
A few weeks ago, we headed out to Gracehill Vineyard in Kumeu, to photograph Josh & Sonya's gorgeous wedding day.
They decided to do the majority of their photos before the ceremony, which meant they had free reign of location options for the photos… and had the chance for a special "first look" with just the two of them in the morning.
We kicked off around at the boys place… which was an amazing property set up on the clifftops at Muriwai. You get a feel for the views in this rings shot… (which I was SO cautious about taking… since there was a 2 story drop underneath this tiny balcony railing)
To see more of Josh & Sonya's wedding day – click the 'keep reading' link below 🙂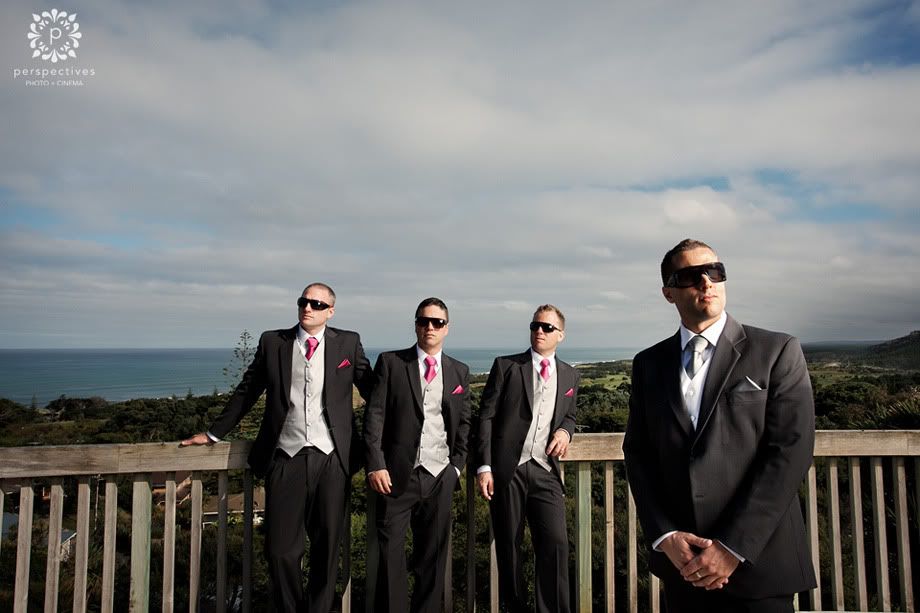 Down at the bottom of the deck was a trampoline … the boys pulled out their style moves!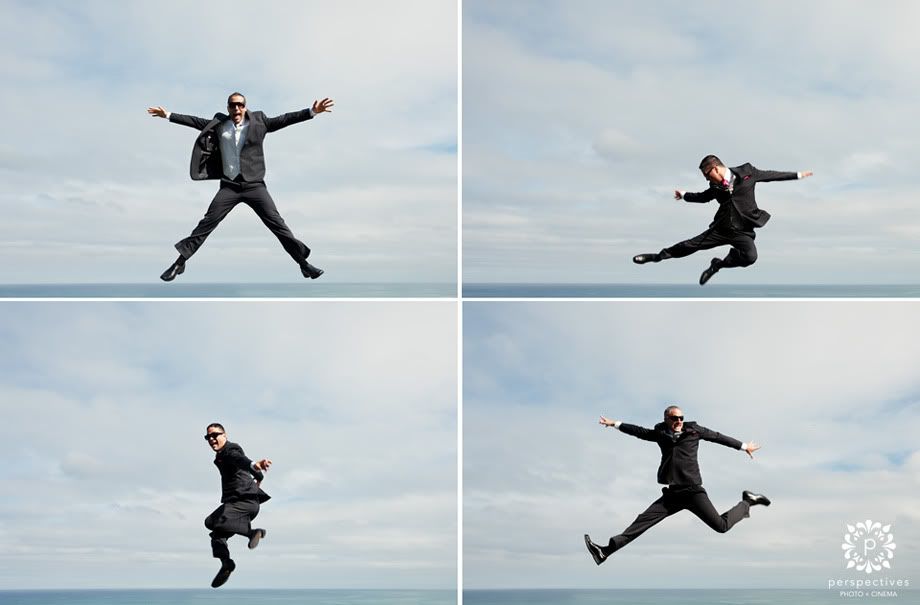 Around at the girls place, Sonya was looking stunning in her wedding dress – I love the detailing through the gown!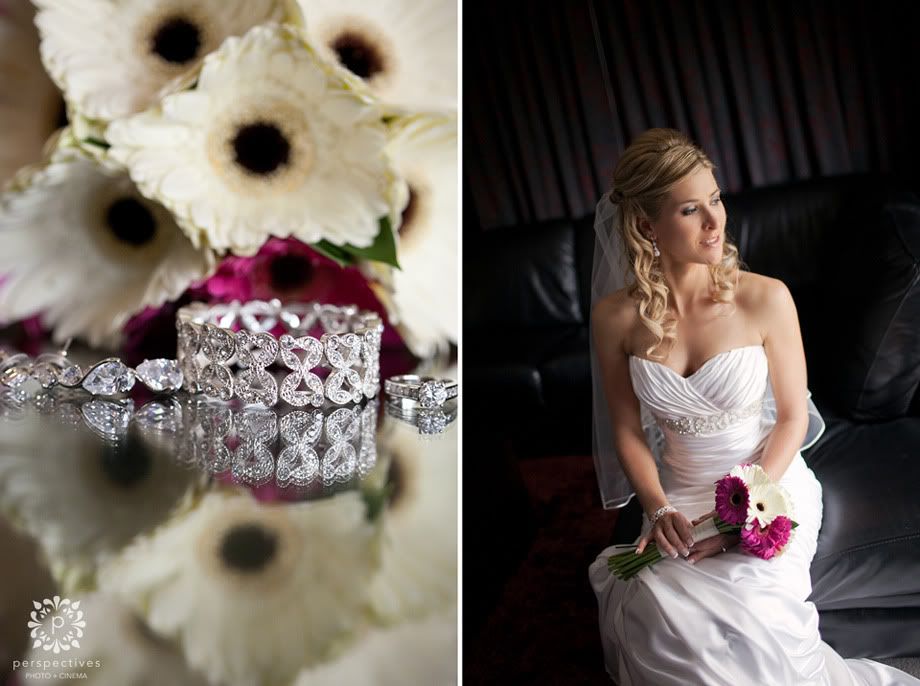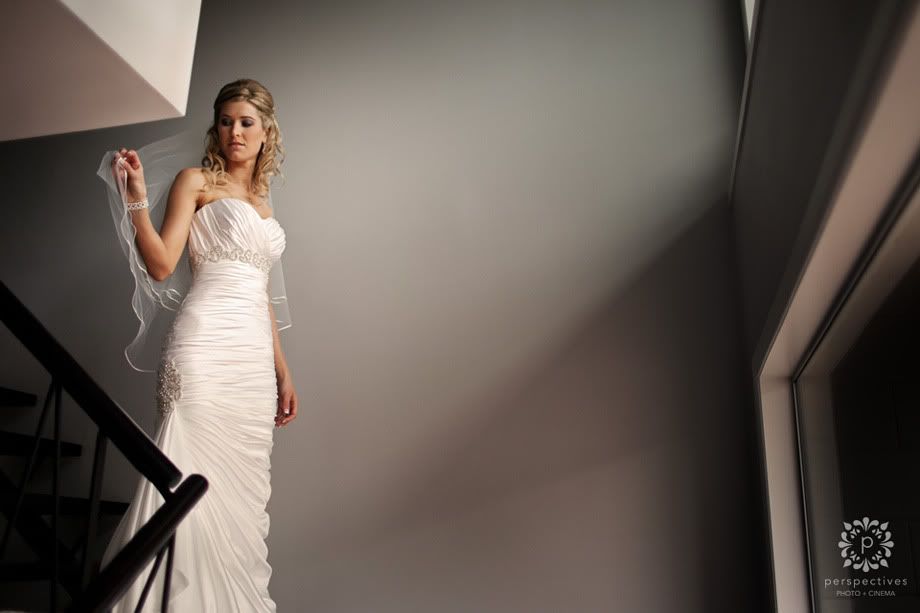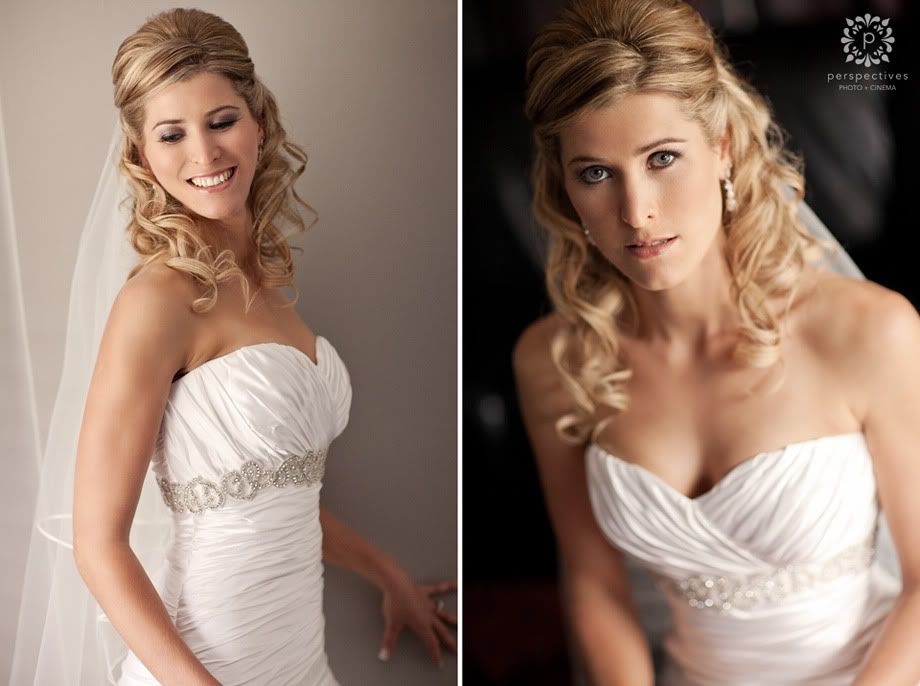 Josh & Sonya were so excited to get onto the beach & see each other for the first time.. that we only just had enough time to get into position and they were into it! These next few shots are the first moments that they spent together.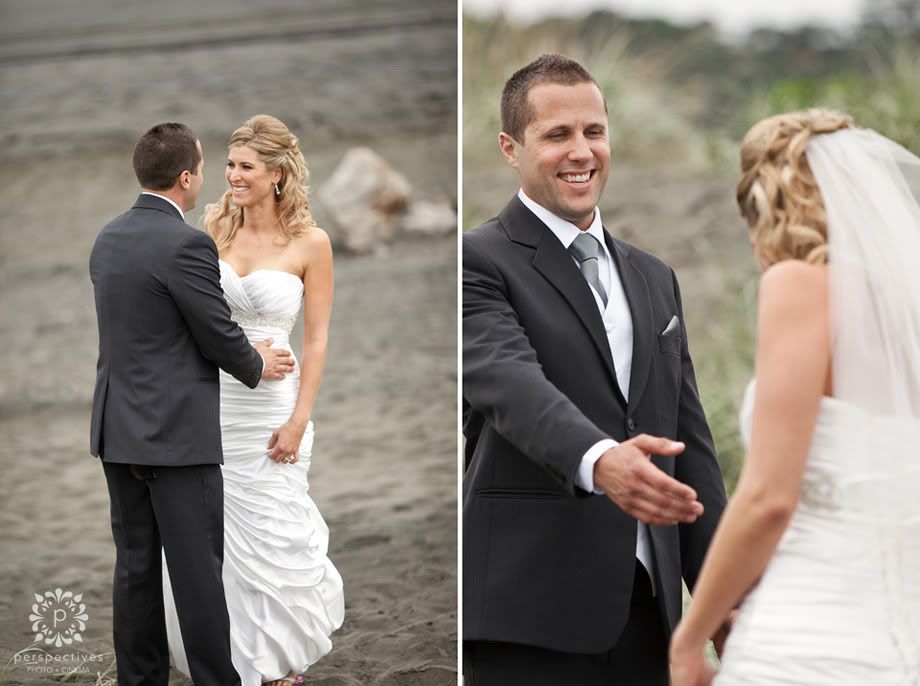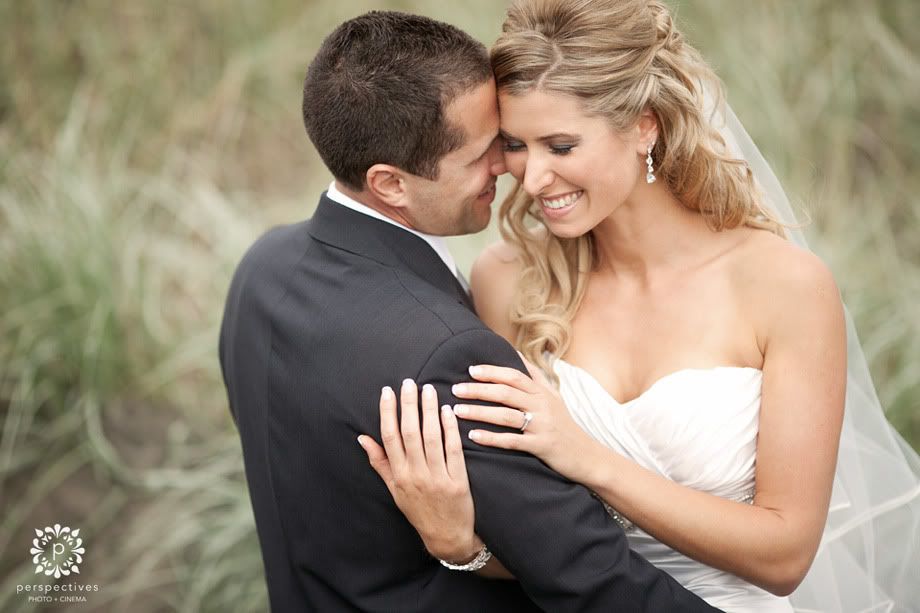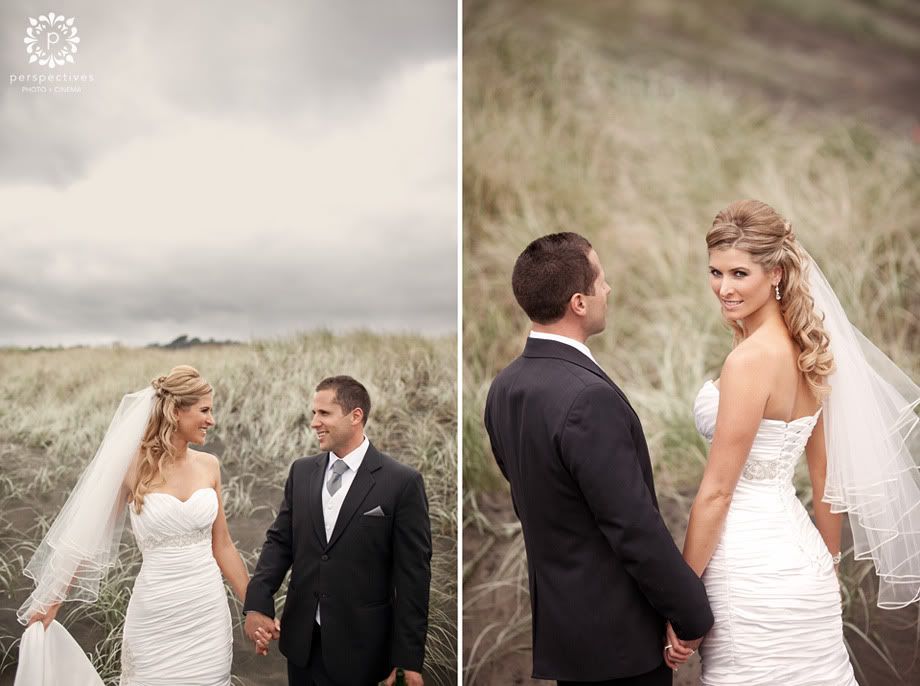 The bridesmaids & groomsmen came & joined us… and we went for a wander around the beach…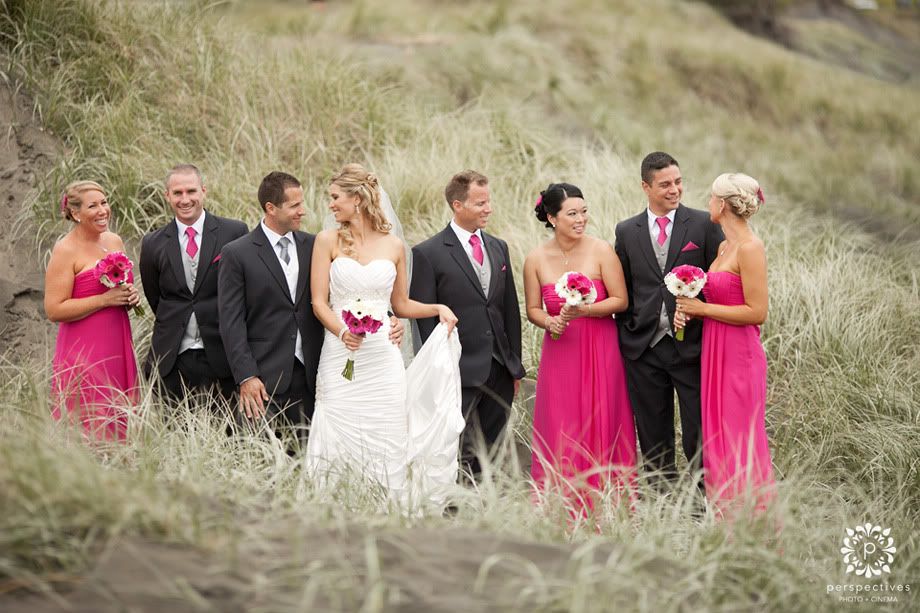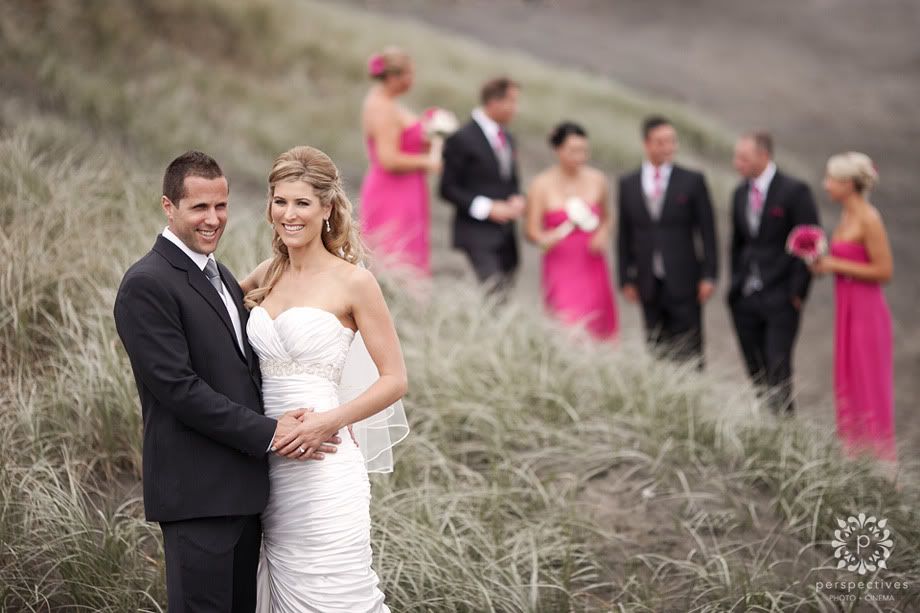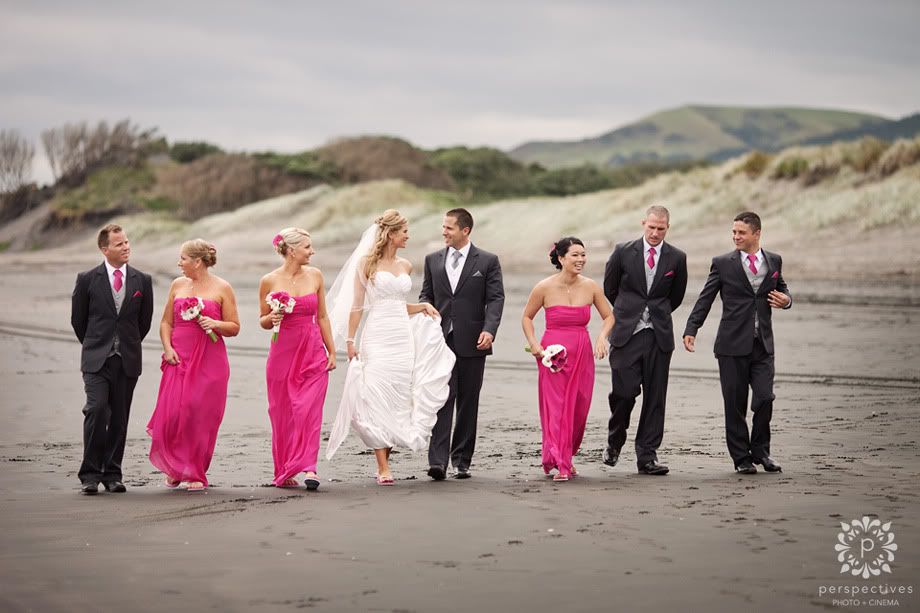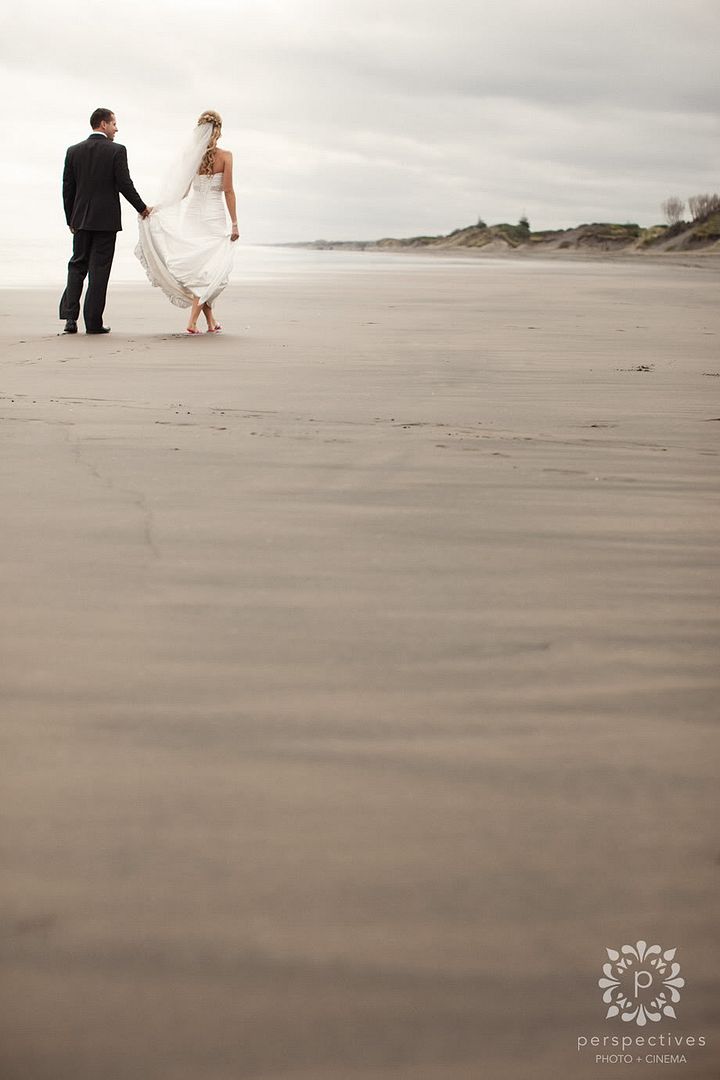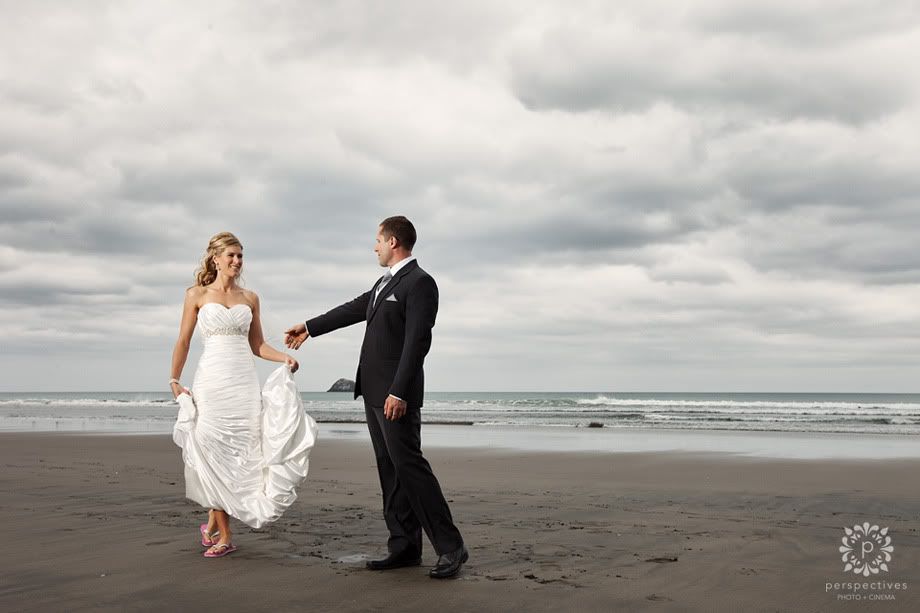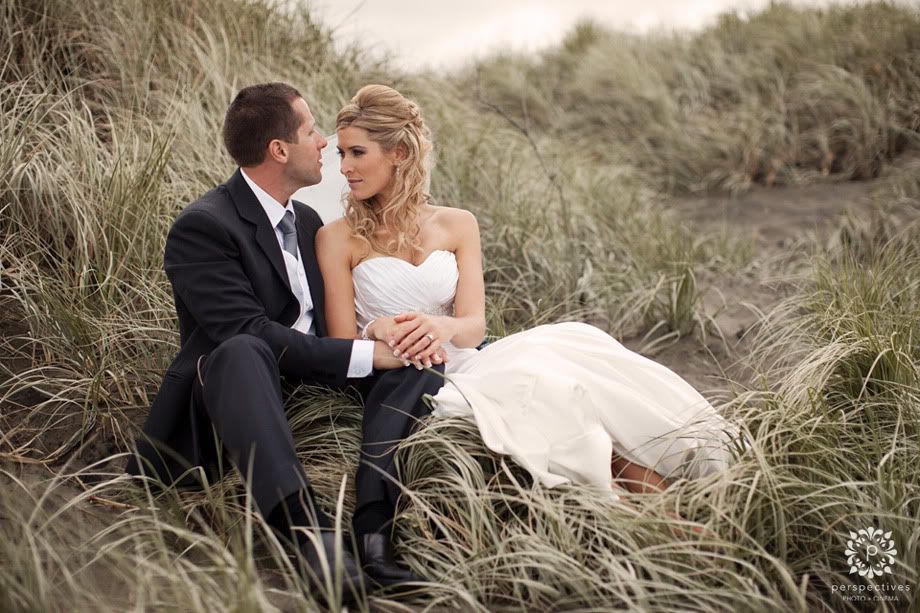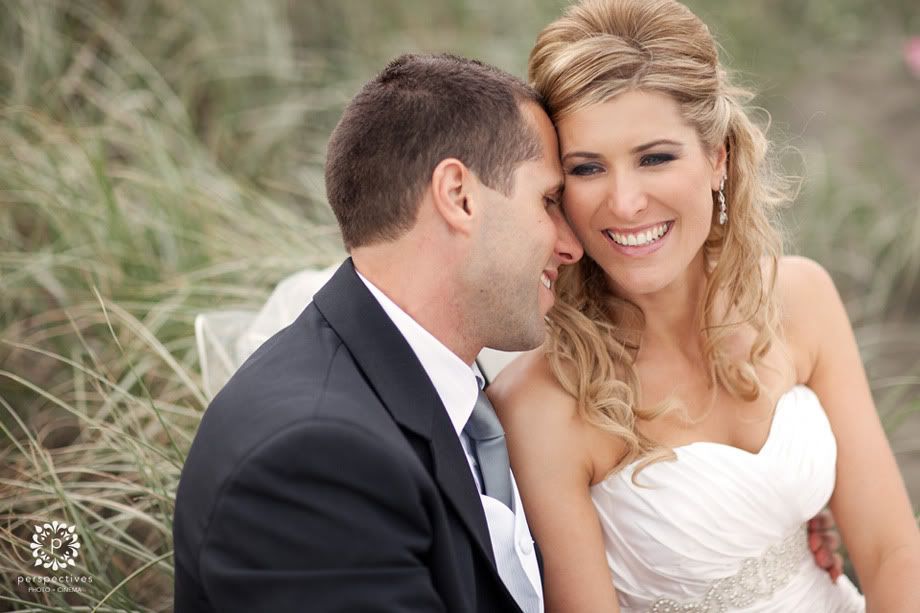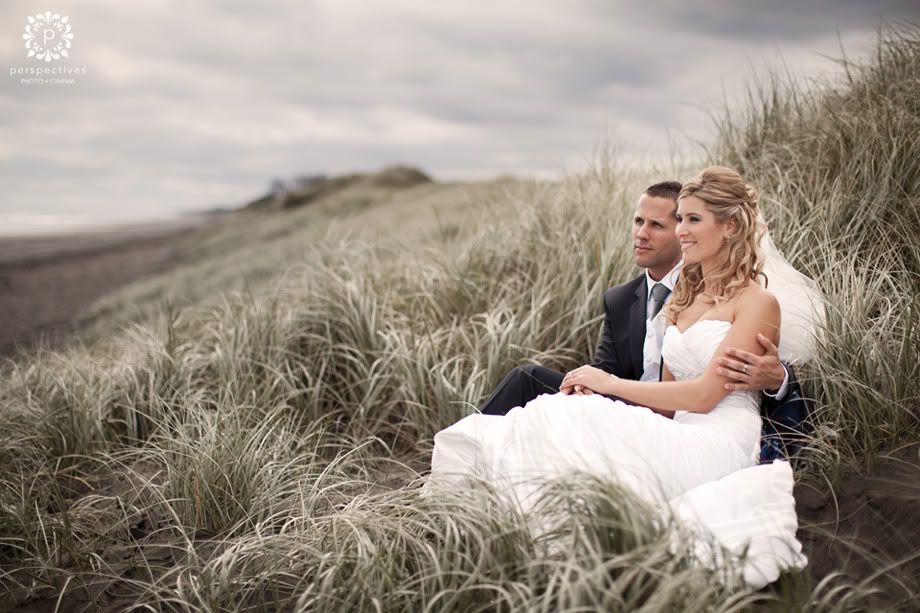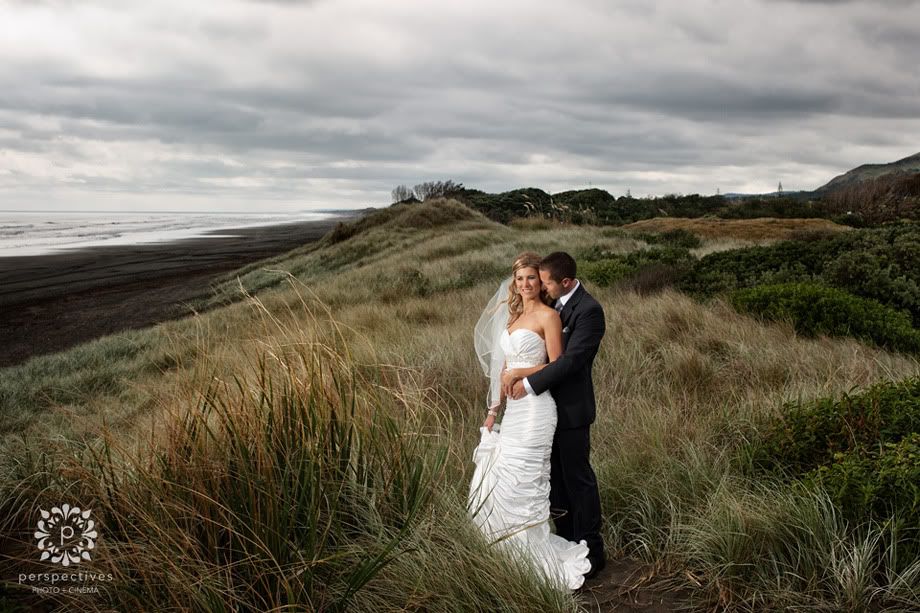 We headed back to Kumeu, and out to Gracehil… where the guests were arriving in preparation for what was a beautiful ceremony. I love that these shots of the flowergirl & pageboy were taken within 1 second of each other – but such a different feel!
Sonya was walked up the aisle by her two brothers.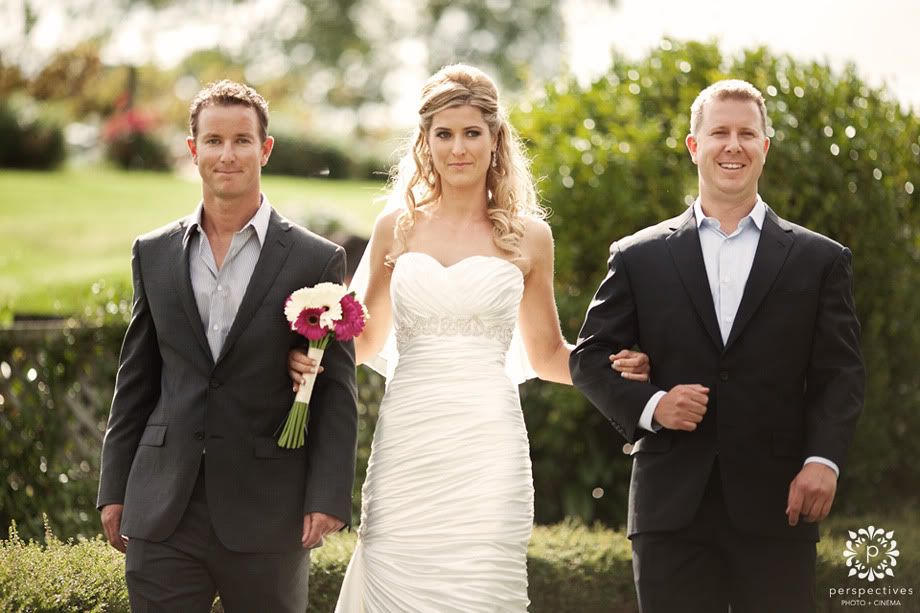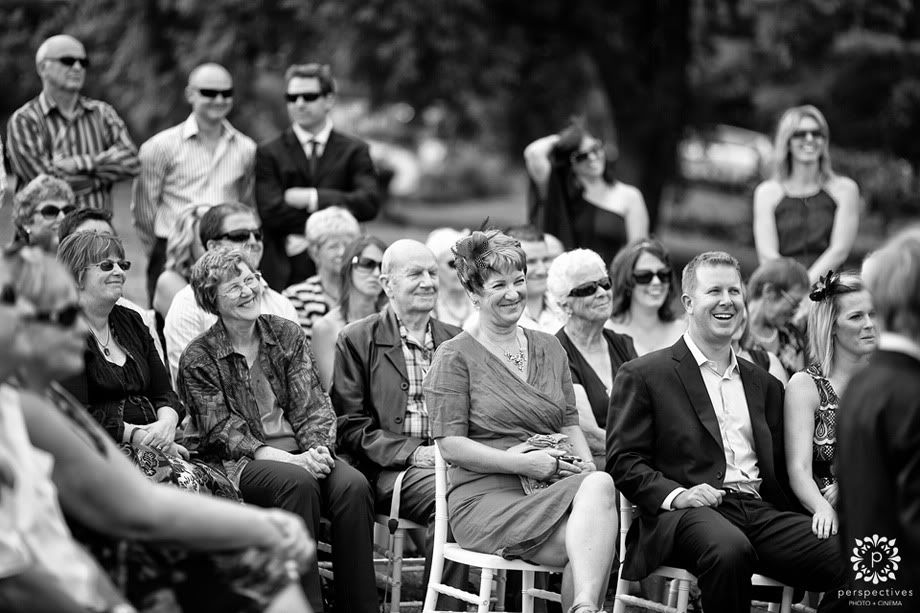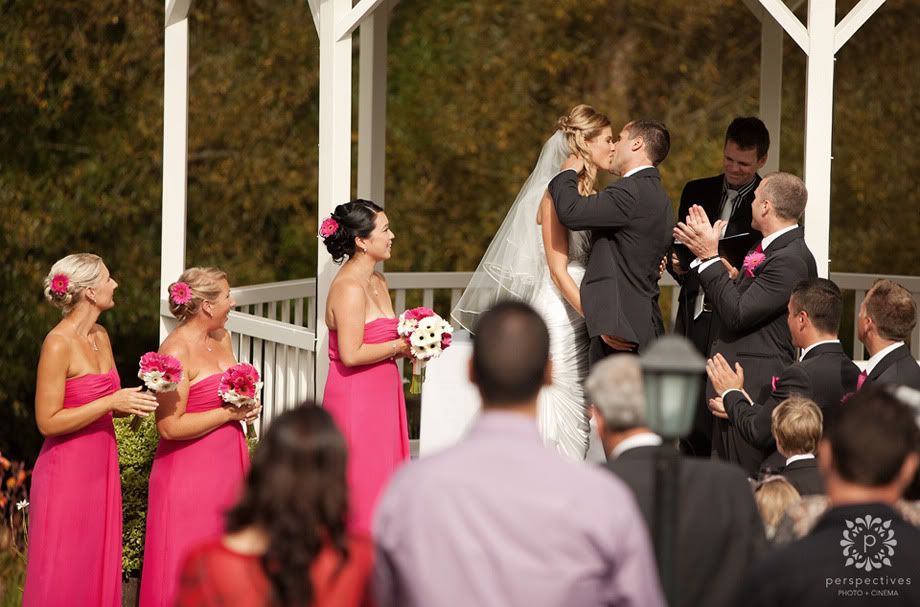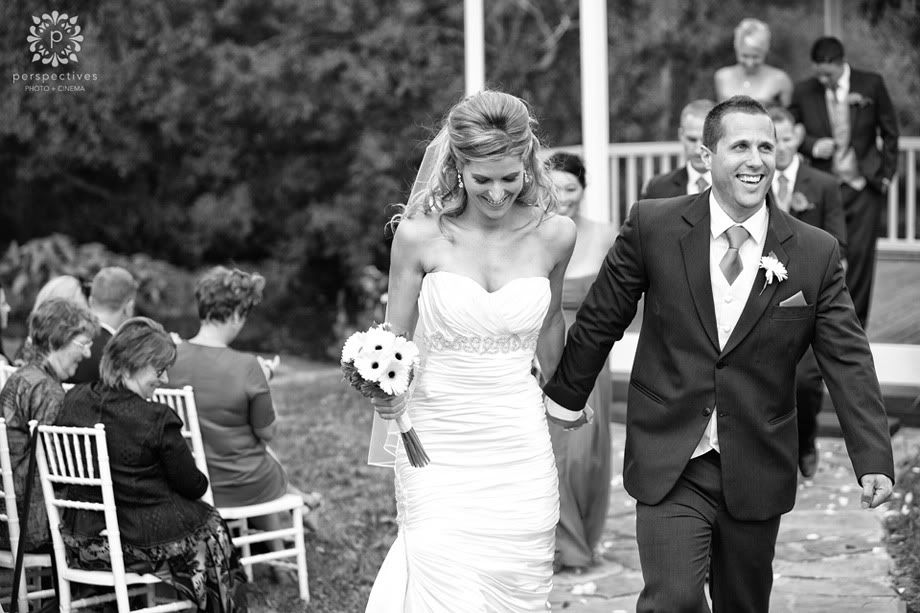 Josh & Sonya had their gorgeous dog at the wedding too… I think he found the bouquet quite tasty.
Because we had done most of the photos beforehand, Josh & Sonya were able to just chill out with their guests after the ceremony. Once it was time to get everyone indoors & seated for the reception – we popped down to this cool little field for 10 minutes.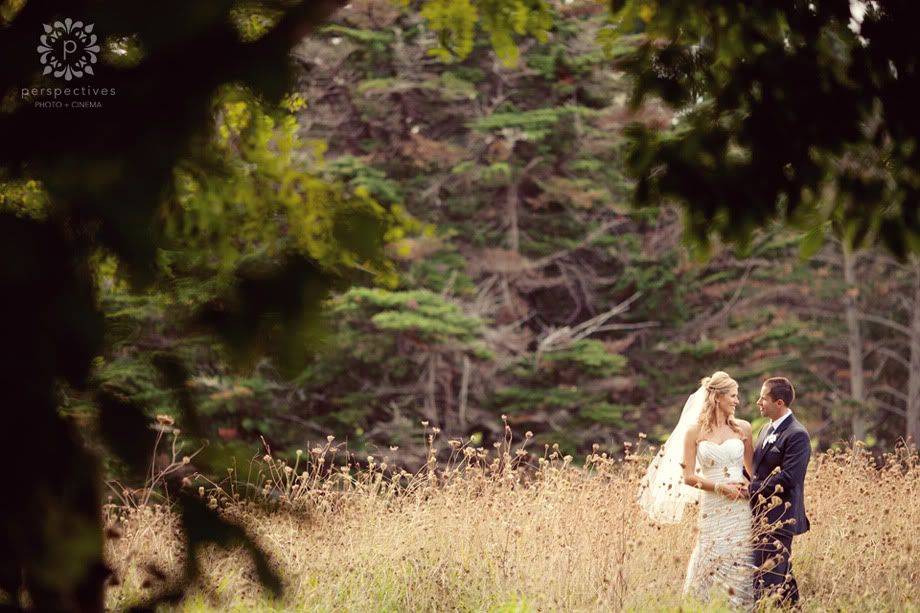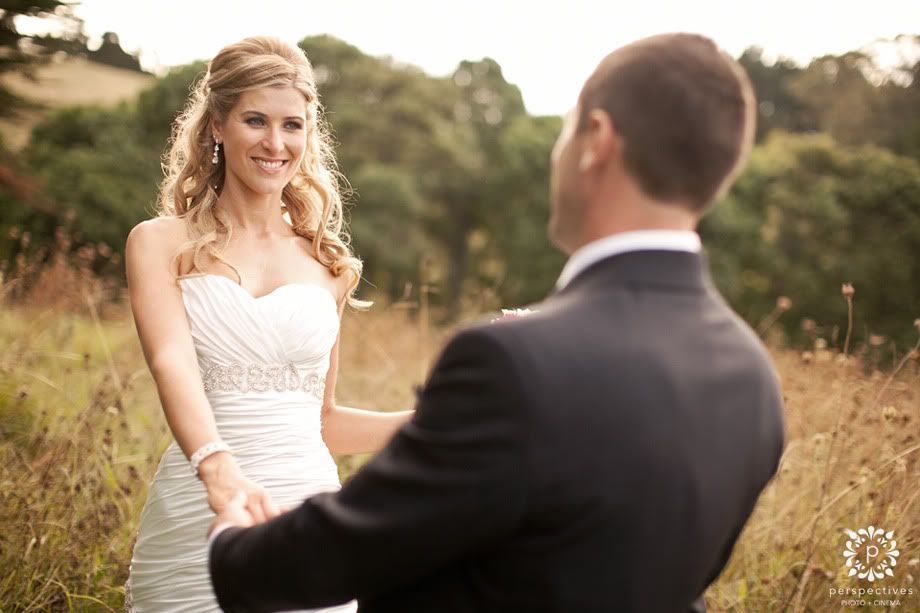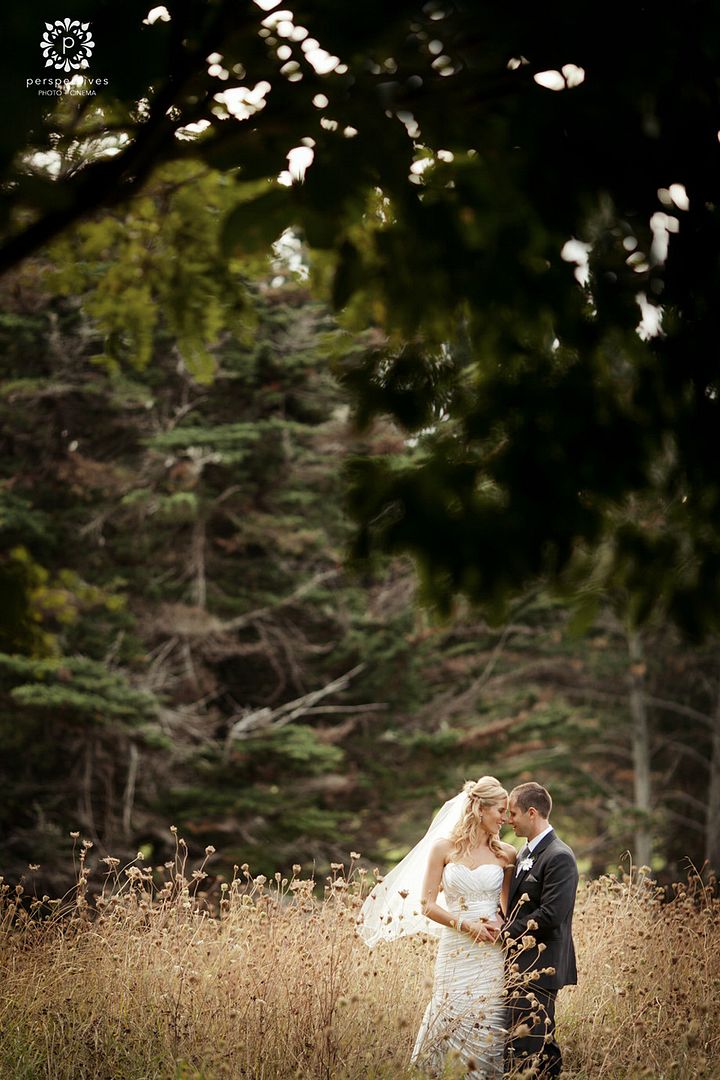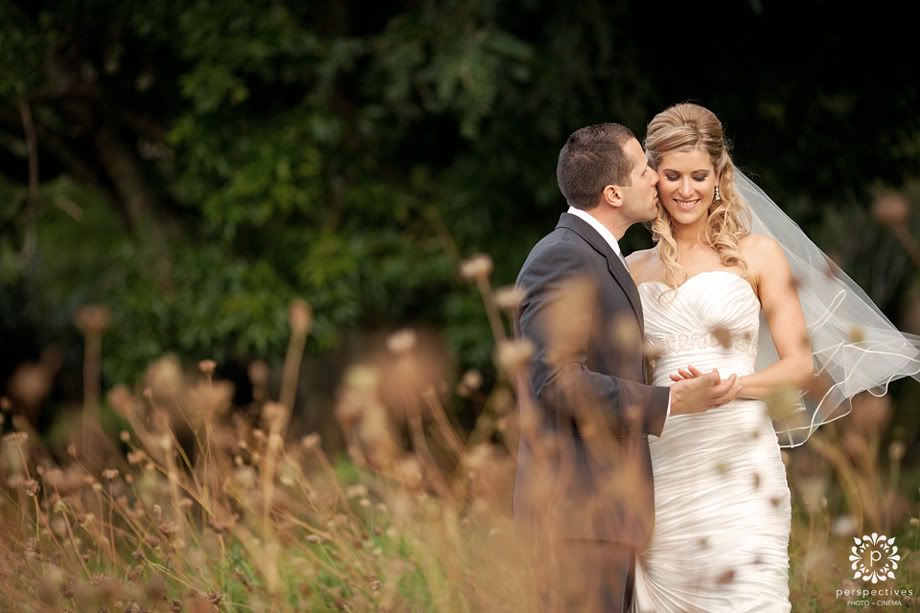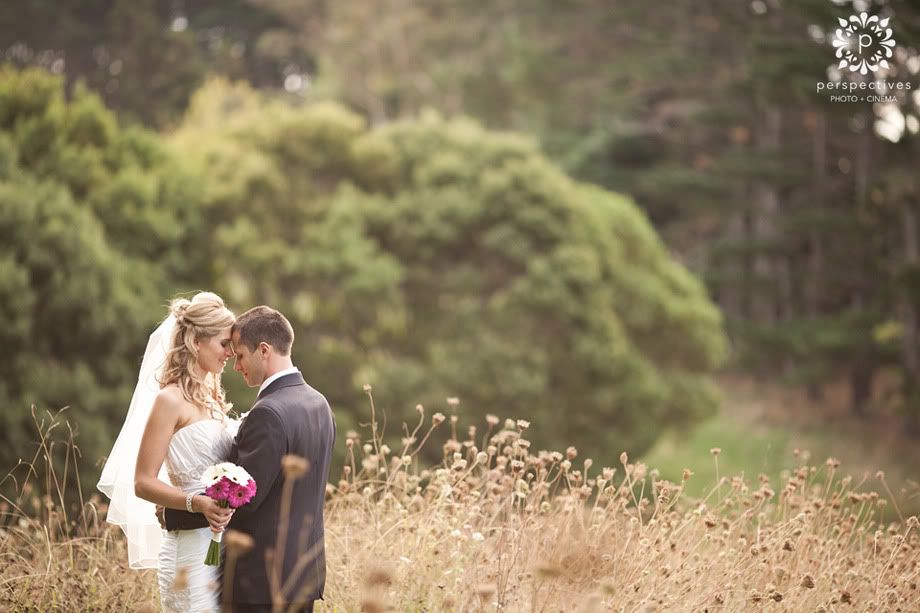 The pink theme of the reception was even echoed in the cool little table cameras – which we saw being put to good use around the room!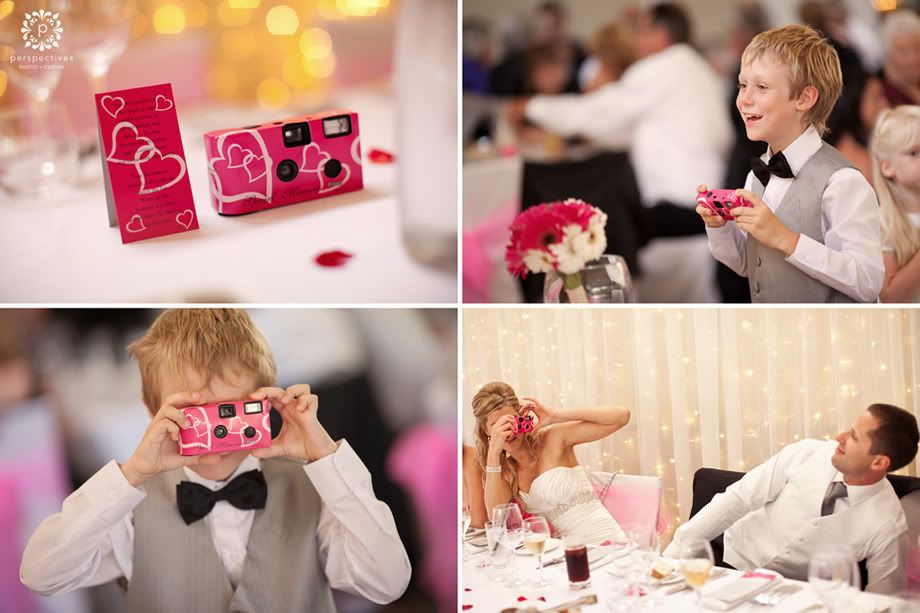 If you've enjoyed these images – make sure you head across and 'like' our Perspectives Photo + Cinema Facebook Page – where you can stay updated with our latest creations 🙂
Josh & Sonya – thank you both so much for inviting us along to share a part in your gorgeous wedding day! We had such a fun time with you all… and there are many, many more pictures to follow!
Isaac, Amber & Holly.